Orbitkey Key Organiser Review
The Orbitkey Key Organiser offers prime organization, an effective self-locking feature and plenty of colors and styles to choose from, just watch out for signs of wear on the lighter colors.
Our Verdict
Unlock the Pro Summary
Save time. Get access to brief summaries of our reviews so you can browse and make decisions more efficiently.
Pros
Keeps keys nice and organized
Self-locking mechanism works well
Variety of styles and colors to choose from
Cons
Screws have loosened on two occasions
Some loose threads have appeared on the nylon version
Lighter colored "active" versions can attract wear and tear more quickly
Recent Pack Hacker Video
Technical Details
Weight (oz)

0.60 oz (17 g)

Dimensions

3.4 in x .75 in x .9 in (8.6 x 1.9 x 2.3 cm)

Notable Materials

Stainless Steel, Polymer, Canvas, Leather, Nylon

Manufacturing Country

China

Warranty Information
Buying Options
$39.90
$39.60
Full Review
Get up to 15% off Orbitkey • Join Pack Hacker Pro
If you're looking to turn your key ring into a Swiss Army Knife of sorts, here's your chance. The Orbitkey Key Organiser keeps keys neatly organized and protected inside a sheath—or as Orbitkey says, in a "beautiful and silent stack"—so they don't scratch up your bag or jingle around as you walk.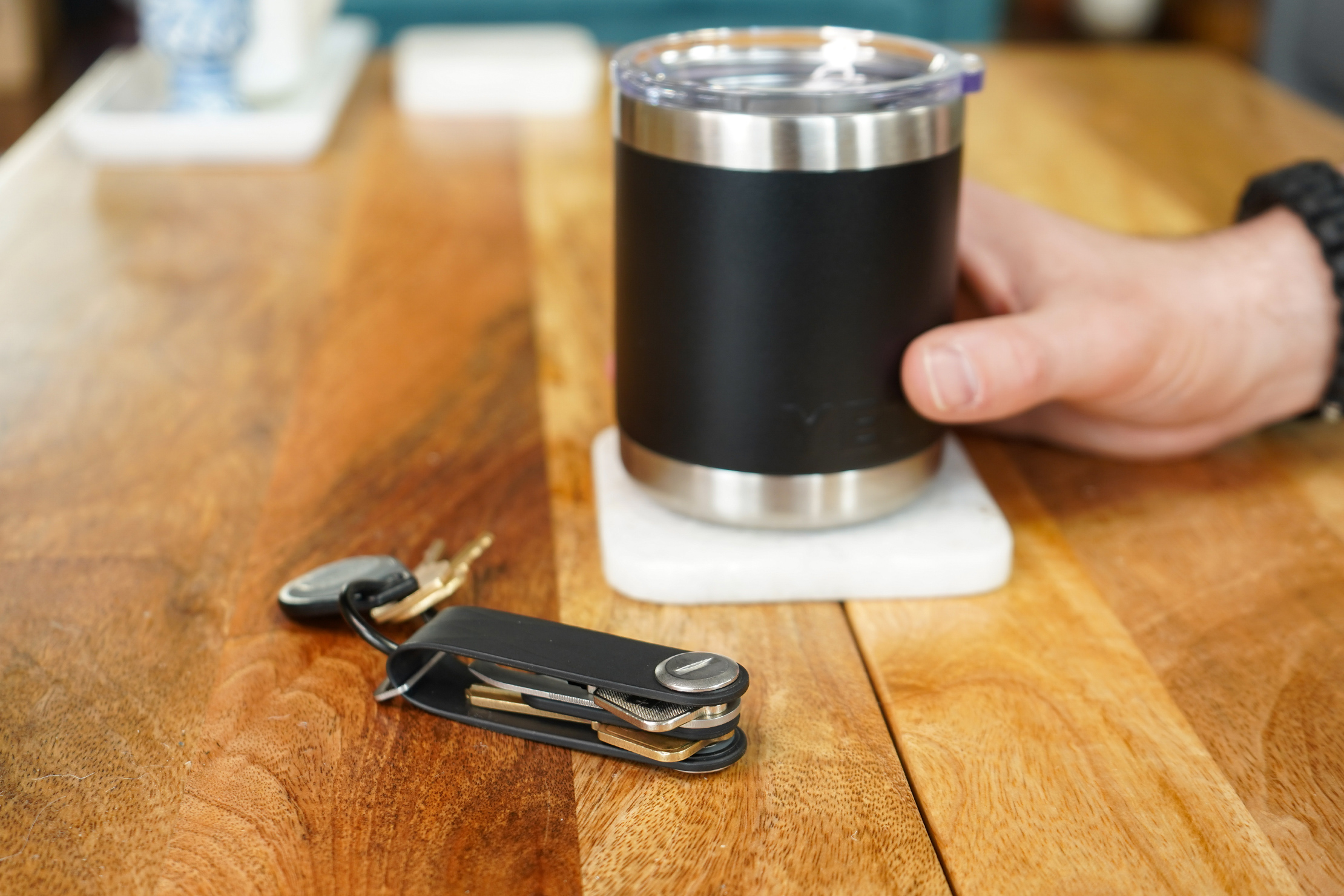 This particular organizer holds two to seven keys and extension pieces are available if you need to hold more (which seems like a ridiculous amount of keys to have on you, but who are we to judge?). We've been testing the "active" version, made of Polymer TPU, in black. You can also get it in leather, canvas or nylon—all of which come in a pretty wide range of colors. The active iteration has a nice, rubbery feeling in the hand and has held up pretty well during our year-plus of daily use. Some customer reviews mention wear and tear on the lighter versions, especially white, so that's something to keep in mind if you're on the fence about a color for this material.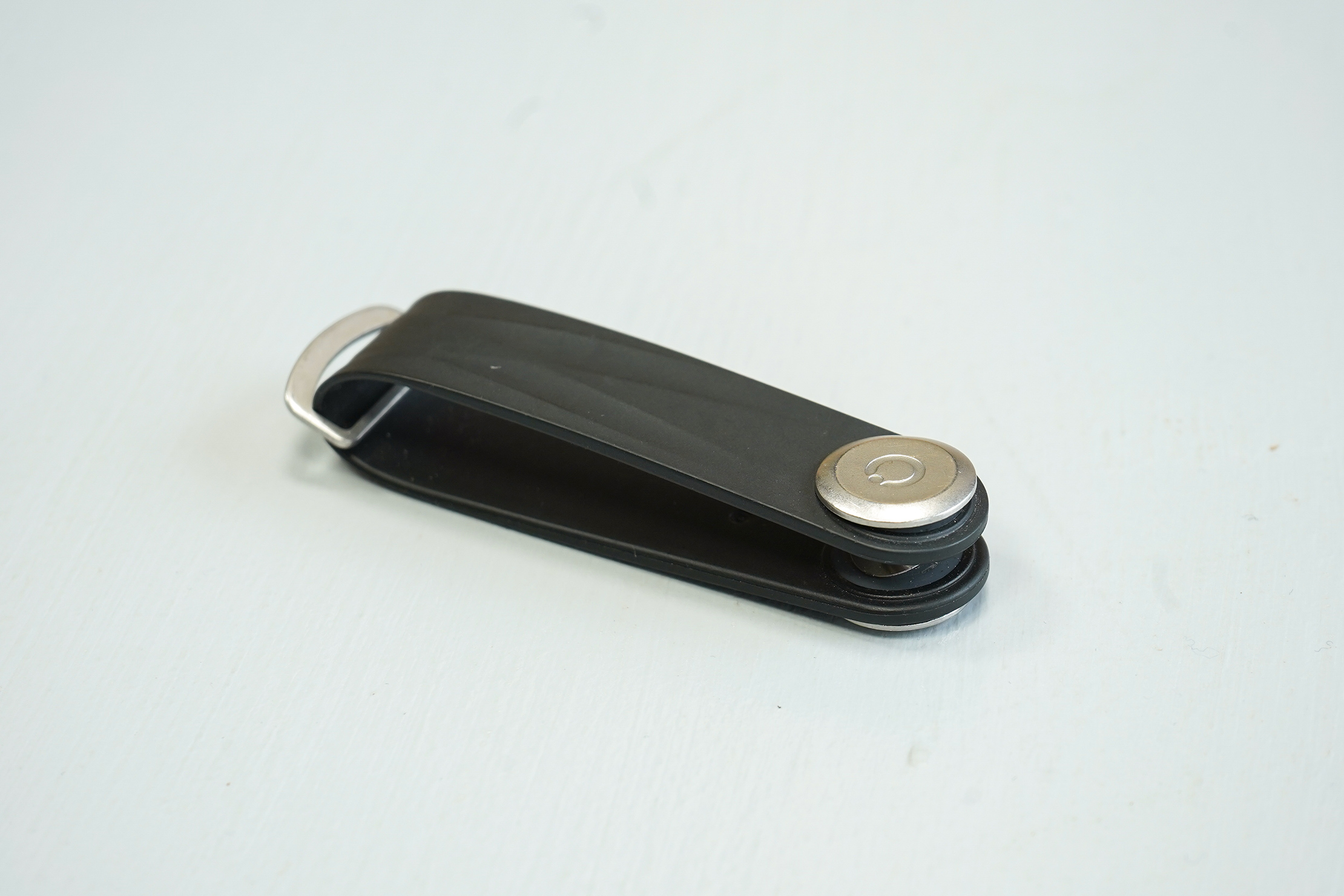 Full disclosure: we do have two nylon versions of the Orbitkey Key Organiser, but these guys haven't seen anywhere near as much use yet. We'll keep you posted as we continue to test those!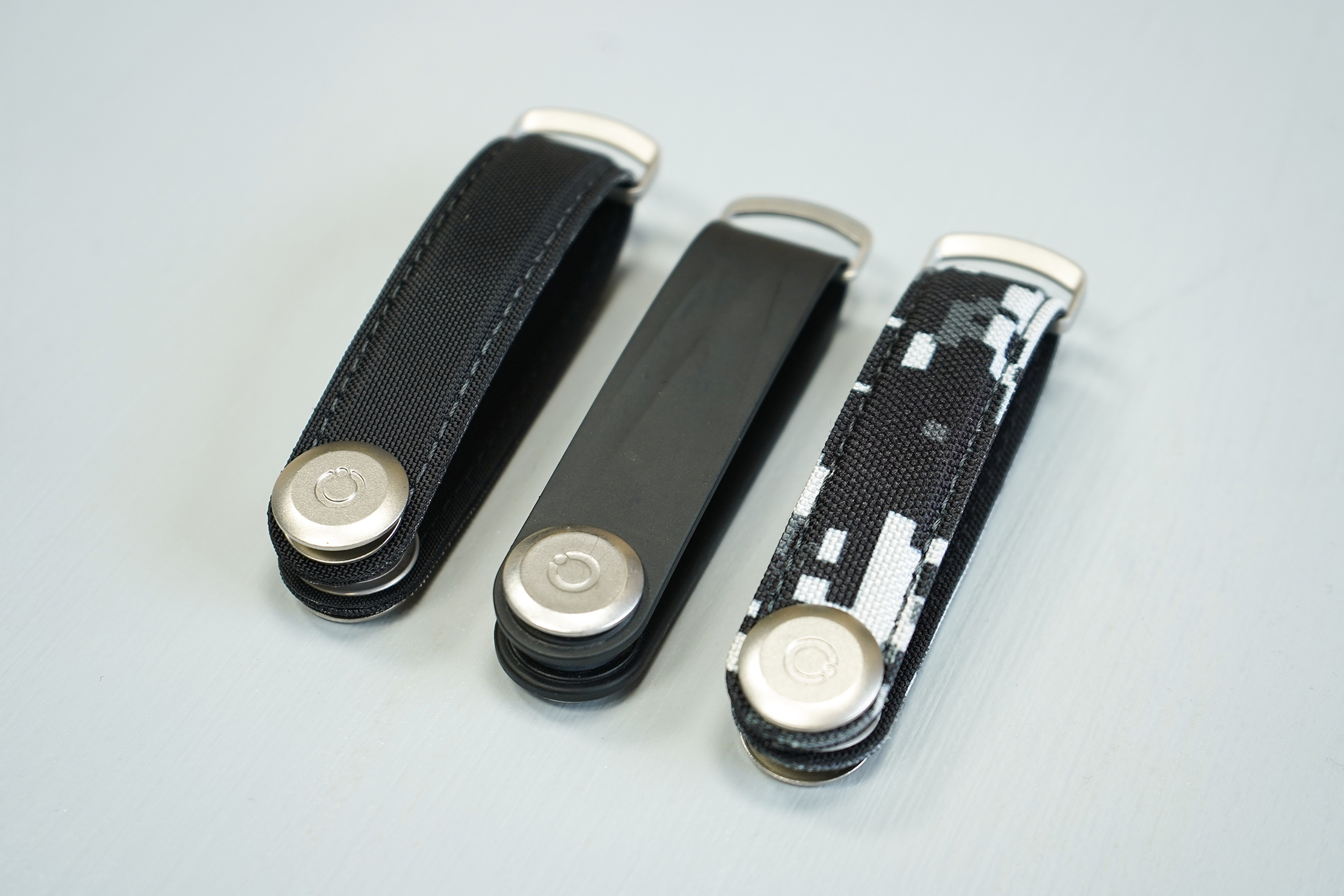 The Orbitkey Key Organiser features an exterior D-ring that can hold an additional key ring, other keys or any other accessories you might have.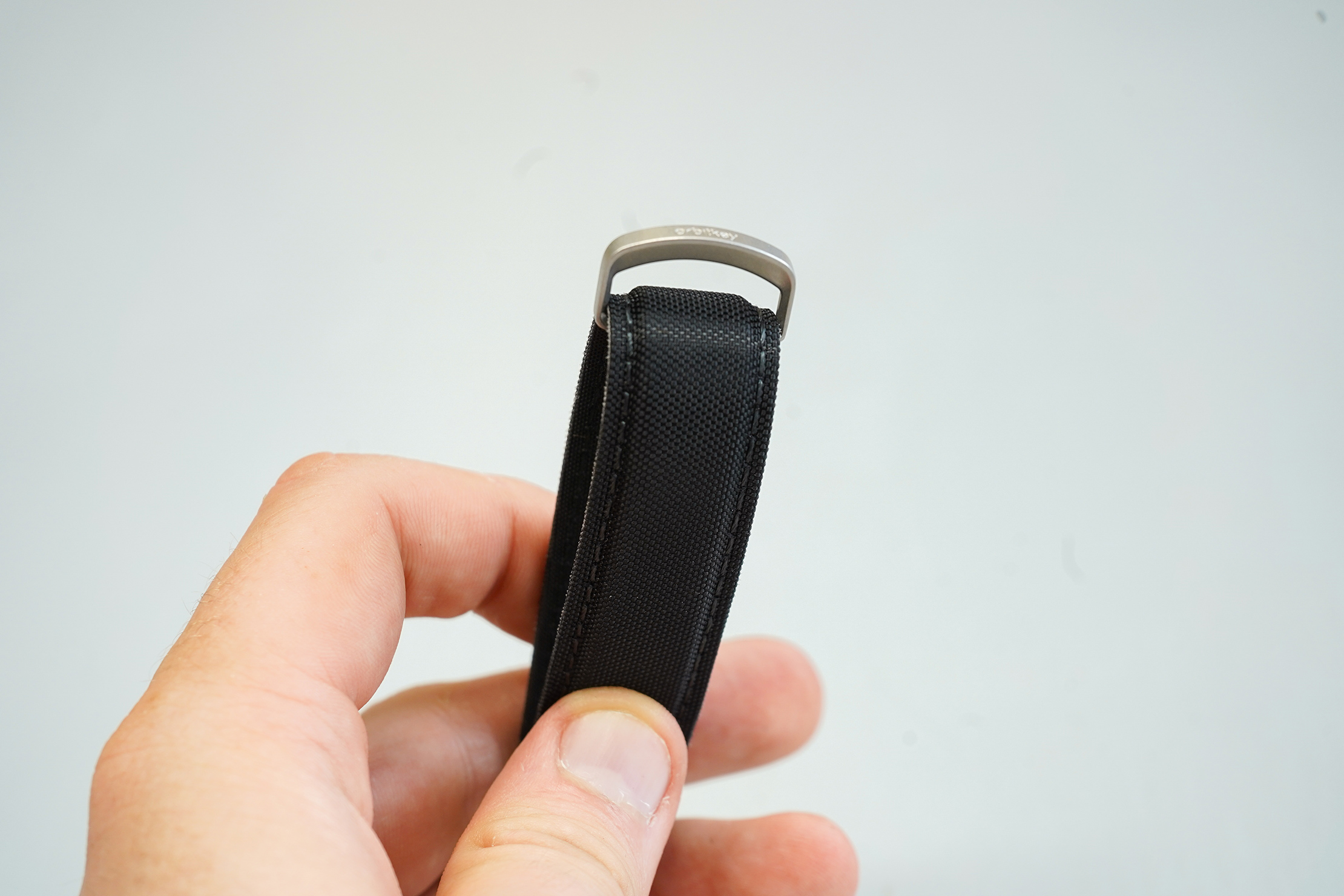 Pay close attention as you set up your key ring. Washers are included and how many you'll use will depend on how many keys you're carrying, so make sure to read the instructions on this one to get the best experience. Don't just wing it, even if that's your usual method.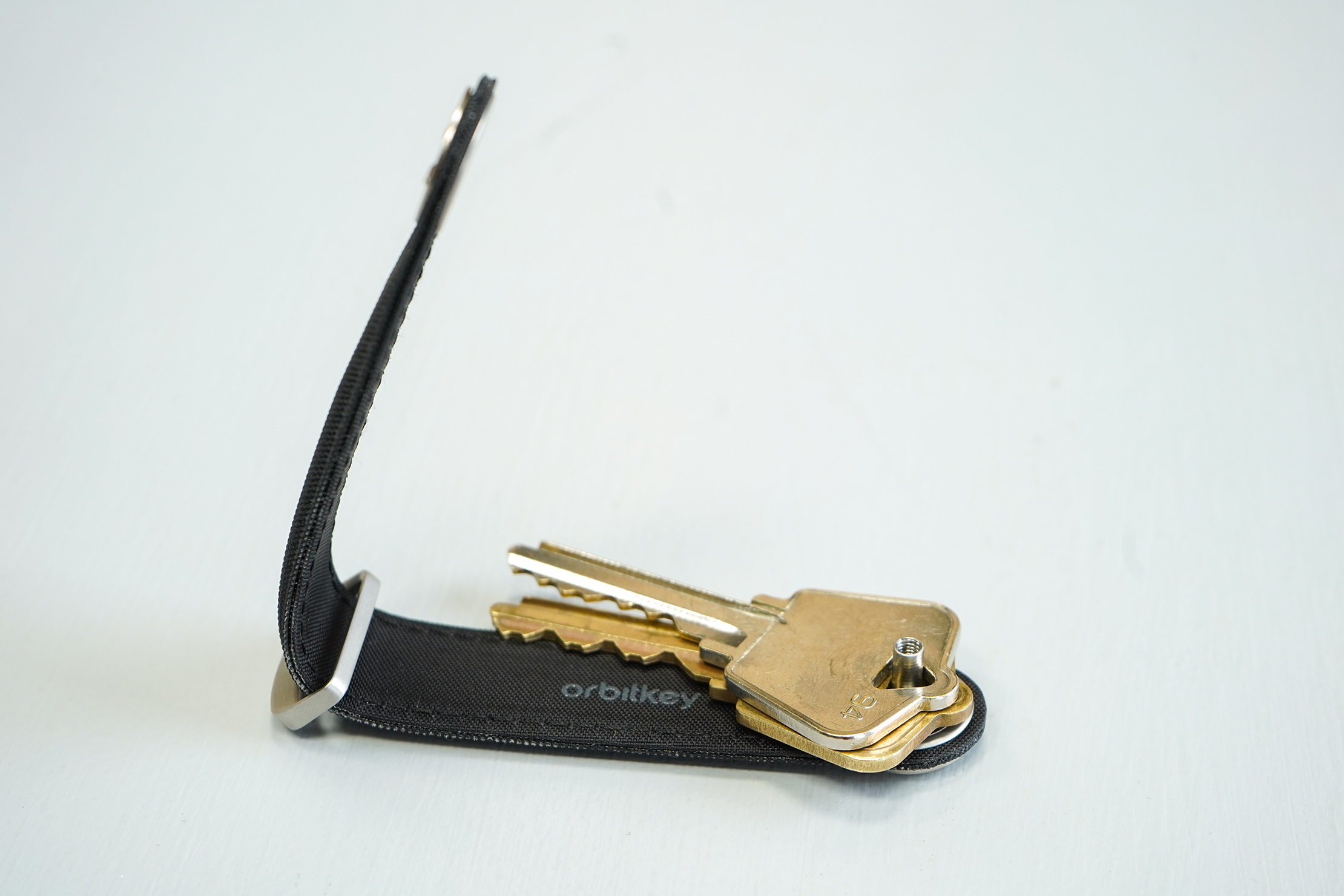 The screw and post pieces on the Orbitkey Key Organiser create a self-locking mechanism. Despite our initial reservations, this system actually works quite well. Just tighten up the screw and you can feel it lock into place, depending on how far you've turned it. Essentially, this gives you control on whether you have a looser (easy access) or tighter (à la Swiss Army knife) fit on your keys. We like that versatility and were pleased to see just how effective this mechanism really is.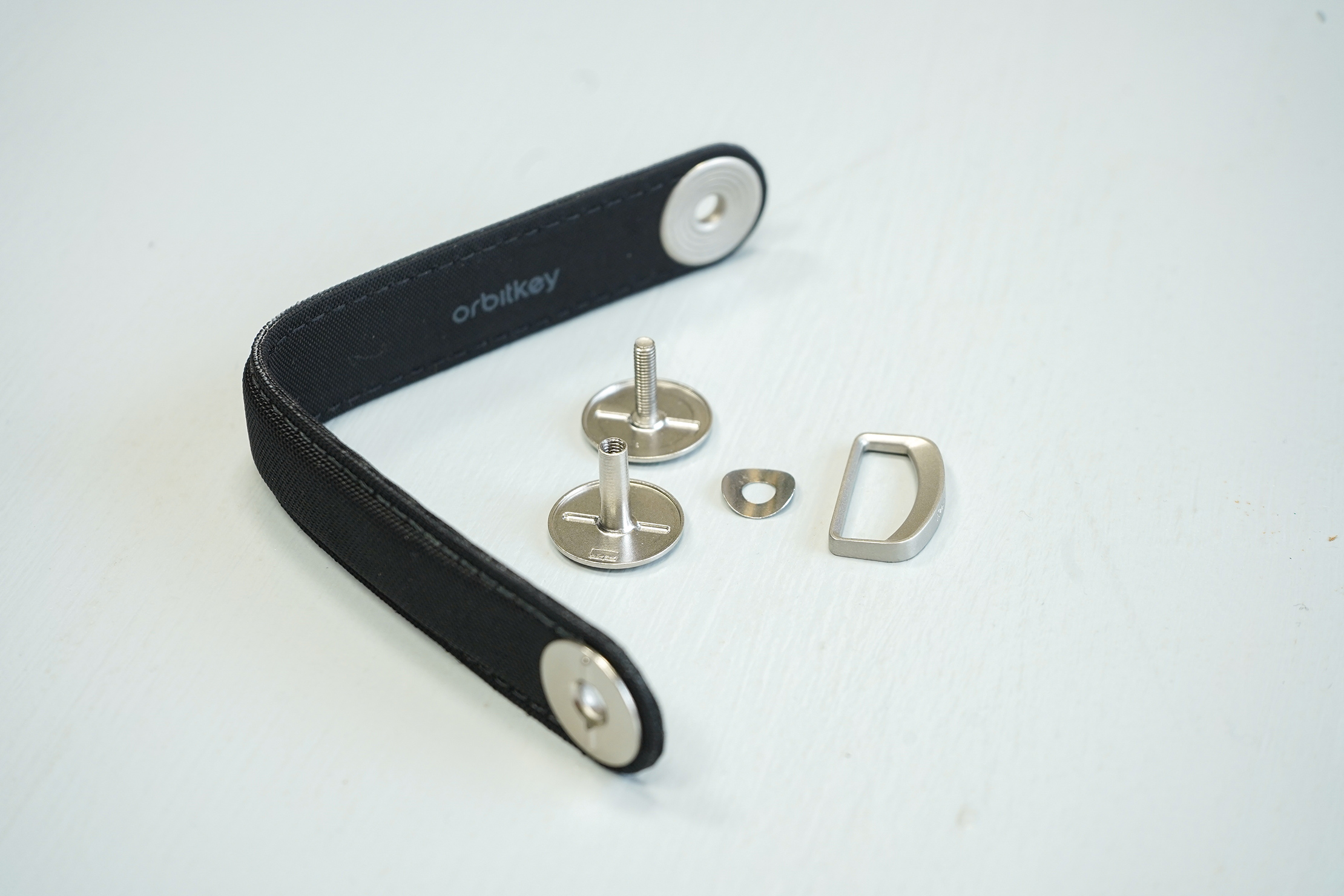 Usage Timeline
Initial Usage
Condition: Excellent
Easy way to organize and pack keys.
Orbitkey offers some other great accessories that integrate with this as well.
We've been testing the rubber version.
1 Month of Use
Condition: Excellent
Excellent product! No issues so far.
2 Months of Use
Condition: Excellent
Continues to offer great functionality.
3 Months of Use
Condition: Excellent
The locking mechanism has loosened a bit, but it's easily tightened back up with a coin or flat-head screwdriver. Mostly just a minor inconvenience.
6 Months of Use
Condition: Good
Still going strong. Noticing some slight scratches on the D-ring.
9 Months of Use
Condition: Good
Swapped out some additional keys. The washers are a bit distorted but we were back up and running in no time.
1 Year of Use
Condition: Good
Slightly more scratches on the D-ring. Also noticing that Orbitkey has updated their D-ring to be more robust in the 2.0 series.
1.5 Years of Use
Condition: Good
Going strong with no major wear and tear or issues to report.
Access the Pro Community Discussion
Get your questions about the Orbitkey Key Organiser answered from our team and the Pro Community right here on the page. Plus, join discussions with other members about gear, guides, and more.
Other Organizers & Pouches Reviews