Aer Cable Kit 2 Review
If you don't mind a bit of bulk, the Aer Cable Kit 2 is a solid, well-organized option for storing your everyday tech essentials.
Our Verdict
Unlock the Pro Summary
Save time. Get access to brief summaries of our reviews so you can browse and make decisions more efficiently.
Pros
Convenient level of organization
Durable, sturdy material and construction
Great size for everyday use
Cons
Bulky for its size
Internal pockets oriented upside down when held by handle
Zippers are jangly/noisy
Recent Pack Hacker Video
Technical Details
Capacity

1.8l

Weight (lb)

.7 lb (0.3 kg)

Denier

1680D

Side exterior material

Dimensions

6 in x 9 in x 3 in (15.2 x 22.9 x 7.6 cm)

Notable Materials

Nylon, Polyurethane, CORDURA® Ballistic Nylon, YKK Zippers, Duraflex Hardware

Manufacturing Country

China

Warranty Information
Buying Options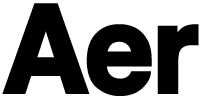 $50.00

$50.00
Full Review
Get up to 10% off Aer • Join Pack Hacker Pro
When we first heard the name "Cable Kit 2", we had a sneaking suspicion Aer was trying to get into the 200-channel television game. They're not (as far as we know), but they are making a durable, solid pouch to hold your EDT (or everyday tech).

While this pouch can't stream Game of Thrones, it does offer a convenient level of organization inside a strong, sturdy structure. You can throw it in your bag or carry it on its own wherever you're getting work done.
Without further ado, it's time to get into what we think of this tech pouch after two weeks of testing!
Materials & Aesthetic
The Cable Kit 2 is part of Aer's Work Collection which features multiple slick, functional products from daypacks, to a sling, to this pouch. At the time of this review, the Cable Kit 2 is only available in perhaps the most subtle colorway out there—Black—if you're looking for something that's going to blend in on your desk at home or the office. We've personally been digging it's serious aesthetic, though your mileage may vary.

Aer often opts for a more minimal approach to branding, and nothing has changed with this pouch. You'll spot their logo on the zipper pulls as well as on a small, white-on-black tag on the side. These subtle integrations make for a more sophisticated vibe that you'll appreciate if you're taking this thing out in professional settings.
Like the other products in the Work Collection, this pouch is constructed with an 840D face nylon fabric and 1680D CORDURA ballistic nylon everywhere else. It's a stiff, rugged material with a water-resistant polyurethane coating that adds more to the pouch's aesthetic than its level of protection. Basically, we're saying you won't have to worry about this case getting caught in a drizzle, but you'll want to take cover in a downpour.
The only downside here that we also experienced with Aer's original Cable Kit is that this material does add some bulk to the pouch, both in size and weight. It takes up a fair amount of space if you're storing it inside your pack which is something to be aware of—but if you're a fan of its functionality, you might not mind.

The YKK zippers on the Cable Kit 2 have been performing well throughout testing. We're happy to report no issues with opening and closing pockets or compartments (even around corners). One thing we will say is that while the zipper pulls are easy to grab, they're also pretty jangly. The subsequent noise when you're moving or carrying the pouch around can get annoying fast, especially in a more serious environment, to give you a heads up.
Features & Usage
We want to point out the handle on this pouch before we get inside its multiple compartments. It sits at the bottom and we've found it to be comfortable enough for grabbing the pouch out of a pack or the car and for carrying it on quicker trips. You'll just want to make sure that all the compartments are zippered when you are carrying from this handle, as it'll be upside down and your stuff can easily fall out if not secured. We would've preferred this handle be at the top of the pouch, but it's likely that if it were it would impede the compartment zippers—so we understand why it is where it is.

If you were a fan of the original Cable Kit's capacity then you'll be delighted to know that the Cable Kit 2 offers a whole extra 0.1L of space! We know, it's not much of a difference. That said, we have found this iteration's organization to be a bit more convenient, and you might, too.
Once unzipped, this front compartment opens up fully-clamshell, so you can get gear in and out without an issue. Inside, you have a few different spots to store a few different types of gear.

On one side, you have an elastic band where you can secure a full-size pen. That way, you always have one handy when you need to jot something down before you forget. Next to this band is an elastic pouch that we've found to be a great size for a more minimal wallet, like the Bellroy Note Sleeve we've been testing. Then above it is a zippered mesh pocket of a similar size that works well for even smaller accessories (SD cards, batteries, flash drives, etc.) to keep them from free-floating around. Keep in mind that you have to go through two zippers to get to anything you keep in this zippered pocket, so less frequently-used accessories will be ideal here.
They don't call this thing the Cable Kit 2 for nothing! Along the binding of the pouch, you'll find two larger elastic bands to manage one larger or two smaller cords, whether they're for charging up your devices, improving your connection, or playing your favorite songs. We've seen and liked this type of thoughtful integration in pouches like the Bellroy Tech Kit and Thule Subterra PowerShuttle. No space goes to waste with this design, and we dig it.

On the other side, you have two mesh liner pouches—one small, one large—at your disposal. We've been keeping an Apple 18W USB-C Power Adapter in the smaller one and using the larger pouch to hold a lock and a pair of Apple AirPods Pro headphones. Of course, you can use these for whatever you'd like—extra cables, a slimmer power bank, a spork for impromptu snack time, the possibilities are endless.
There's also another zippered pocket above these pouches with a soft, felt-like lining that will keep something like your phone safe from scratches when you're not using it. We haven't been packing out this pocket much during testing as we've been storing more stuff in the pockets and compartment adjacent which eat up most of the space. If you'd prefer to load this pocket up instead, all the more power to you.

Next, we have the main compartment that better accommodates your bulkier accessories. For reference, we've been slipping in items like the Apple MacBook Pro Power Adapter and a USBC hub. You do have two more liner pouches in this compartment against one side if you're looking for more segmentation. In terms of the free space, however, the two items we've been testing with take up most of the compartment. So, keeping these accessories and others like it inside can inhibit what you're able to fit in the liner pouches depending on just how bulky they are.

Last on the list to cover is the zippered pocket at the very back of the pouch. This is more of a quick-grab pocket where you can keep gear you're constantly grabbing throughout the day, like your phone, keys, or personal care items like chapstick. When they're in here, you only have to go through one zipper to get to them rather than two, so you're getting less-inhibited access.
Usage Timeline
Initial Usage
Condition: Excellent
Great size for all your everyday tech gear
Large diversity of organization so everything will have a place to go
Made of extremely durable materials, maybe even a tad overkill for this little pouch
2 Weeks of Use
Condition: Excellent
We've enjoyed the versatility of this pouch and have used it for both everyday carry items and tech gear
While the materials are super durable, they do make this thing a bit bulky for our liking
We've found ourselves having to be careful with how we pack it, as larger items can eat up space elsewhere in the pouch
The back pocket has been really useful for gear we need quick access to, like a phone and face mask
Access the Pro Community Discussion
Get your questions about the Aer Cable Kit 2 answered from our team and the Pro Community right here on the page. Plus, join discussions with other members about gear, guides, and more.
Other Organizers & Pouches Reviews