We've all done it—the moment the thermometer creeps above 70 degrees, a slight panic creeps in. Summer is so short, and we've got to experience Every. Last. Thing! This year, REI has us covered with the gear we need to kick back, relax, and enjoy the warm weather. Summer is for slowing down, after all, not stressing out.
Whether we're packing up for the beach, hiking through the woods, or jetting off to someplace new, these are the summer essentials we're grabbing to make the most out of our vacation.
You can get all of these products and more at REI as part of their REI Anniversary Sale, which runs from May 20th to 30th. It's their biggest sale of the year and a great time to save on gear, so stock up and get ready for the first warm day of summer.
1. NEMO Victory Patio Blanket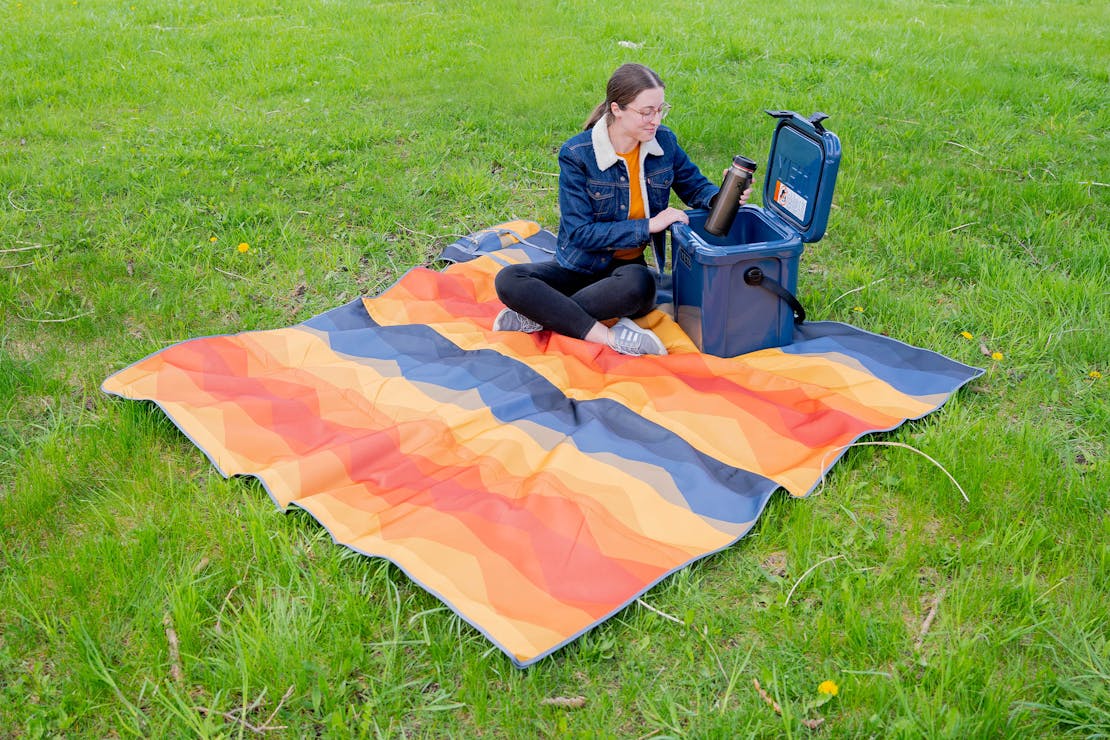 Nothing says summer vacation more than time spent lounging in the sand, making memories with family and friends. The NEMO Victory Patio Blanket is our friend for adventures at the beach, the park, or the campground. The recycled, PFC-friendly top sheet is paired with a fully waterproof bottom, so we don't worry about getting a damp backside while taking in a fireworks show or a sunset. The hidden pocket is great for stashing small items to prevent them from slipping into the sand, and we love that there's a bottle opener attached to crack open an ice-cold brew. Stake it down when the wind picks up or use it as a base for a tent—then roll it up to carry it home. Since it's machine washable and has a lifetime warranty, this is a summer essential we'll be grabbing for years to come.
See Details & Buying Options
2. ICEMULE Jaunt 15L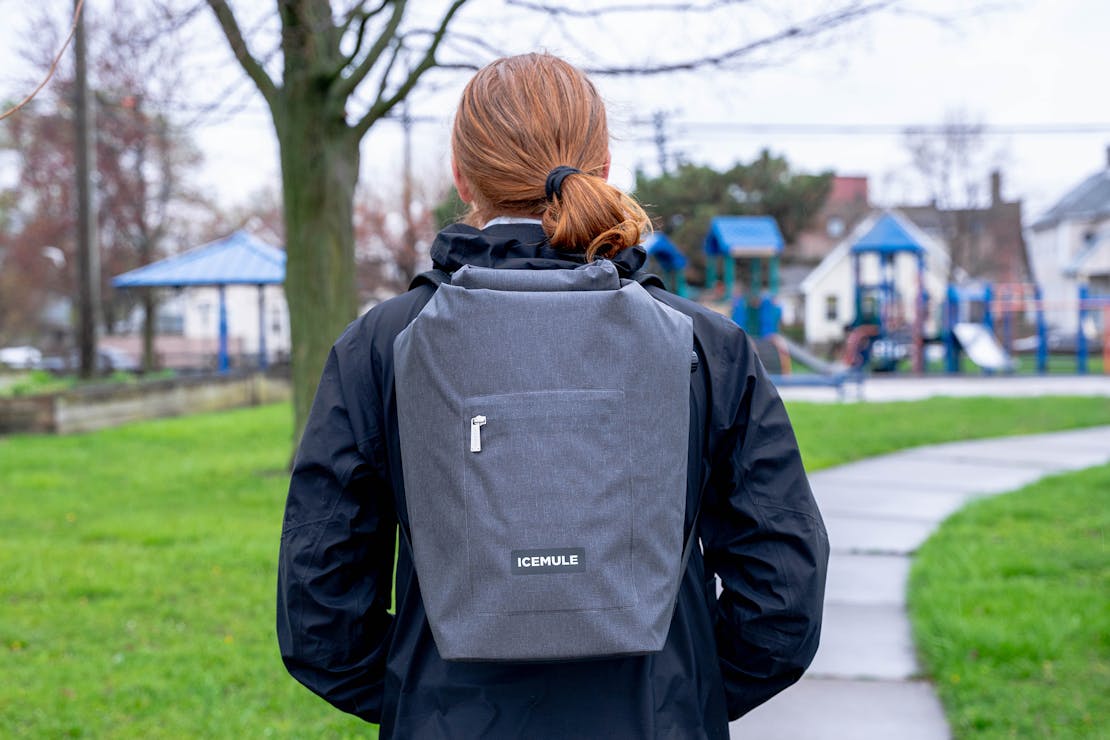 The last thing we want to do on summer vacation is work, but let's face it: lugging towels, a picnic basket, a sunshade, and a hefty cooler along uneven terrain is just that. Here at Pack Hacker, we're all about lightening your load, and that's where this cooler comes in. The ICEMULE Jaunt 15L Soft-Sided Cooler is a backpack with padded straps that fits brews and seltzers for an afternoon in the sun—and keeps them cold from day into night (if there's any left by then). It keeps ice solid for up to 24 hours and has a zippered front pouch, so we always know where to find our phone and keys. While you could pick one of the understated solid colorways, seize the day and give the bold looks a try—bright colors and patterns are easier to spot among a sea of umbrellas and coolers.
See Details & Buying Options
3. REI Ruckpack 40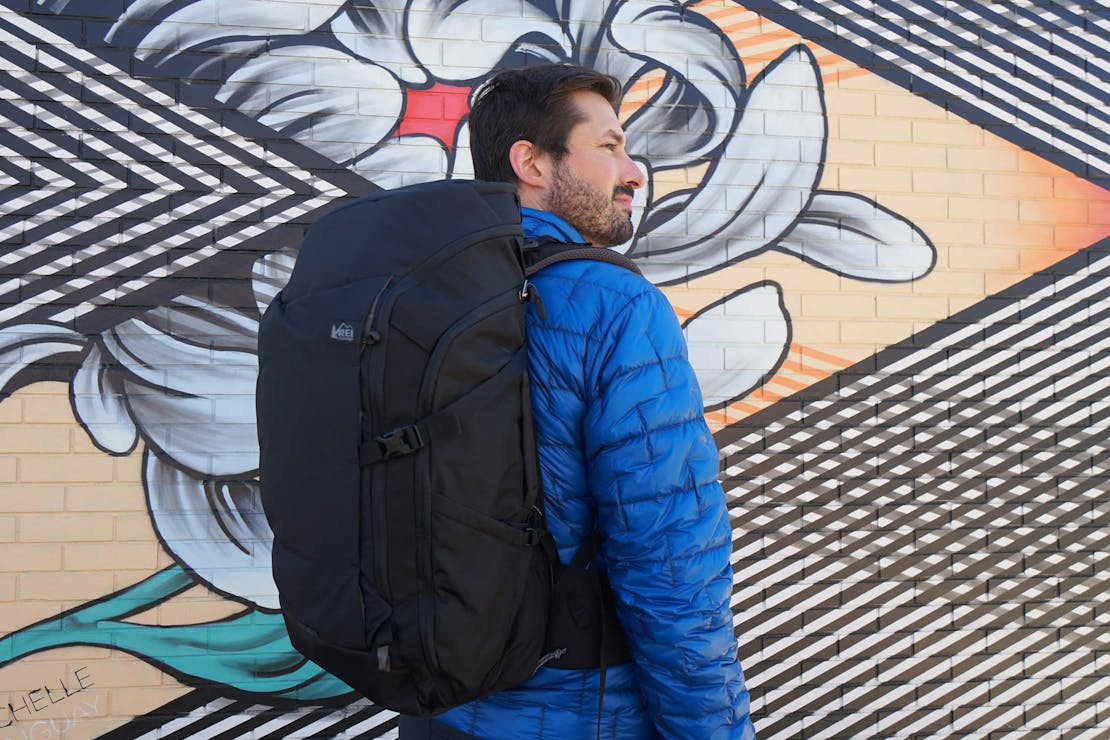 Summer vacation is a great time to get off the beaten path, but when you do, it's important to have the right travel gear. The REI Co-op Ruckpack 40 Recycled Pack has room for everything we need and more. We love how easy it is to stay hydrated with large water bottle pockets and an access port for the hose of our hydration reservoir—a must on sweaty summer hikes. This is a pack designed for adventure in the great outdoors, from the harness system that lightens the load to the stowable rain cover. It even has straps where we can tuck our trek poles away when we've stopped for a snack. We head out for the day's hike knowing there's plenty of space for extra clothes, food, and maybe even a packable hammock for an afternoon nap, so it takes us from base camp to the end of the trail.
See Full Review & Buying Options
4. PackTowl Personal Towel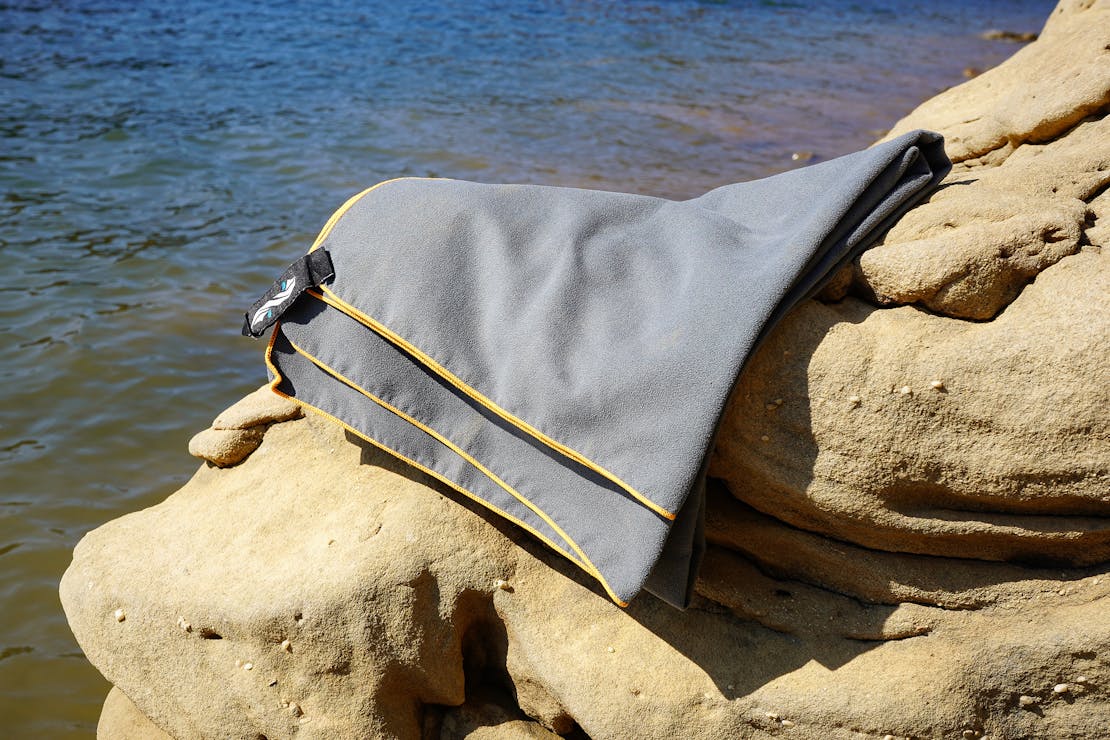 One of the things we keep on hand during hot summer days is a PackTowel Personal Towel. You never know when you might come across a mountain stream or lake and want to take a dip. The soft polyester and nylon fabric absorbs four times its weight in water—even when wet—and is easy to wring out. Then, toss it in the included nylon pouch and get ready for the next wet adventure. The super-quick drying Personal Towel comes in four different sizes suitable for face, hand, body, and beach (which is a whopping 59 x 36 inches), so it's a great addition to your trail-running, hiking, or van-life kit. The Polygiene silver ion helps prevent odors, so we don't worry about mildewy smells, and the attached snap loop is a great way to hang it to dry when we're home, even if that home is on the road.
See Full Review & Buying Options
5. ENO SingleNest Hammock
After a day hiking through the woods or exploring a new city, it's time to slow down, kick back, and relax. Falling back into the ENO SingleNest Hammock feels like being hugged by a friend, and there's enough room for a book or two to join us in this 9.5-foot hammock. There's a color available for every style preference, but we find it impossible to be in a bad mood while gently swinging in this cocoon. The updated FreeWave fabric is super comfortable, breathable, and dries fast, and its triple-stitched construction has us confident that no one will be falling out. It packs down into an attached stuff sack to be roughly the size of a grapefruit, so you can take it anywhere you go. We think the optional bug net makes this a perfect addition to a summer vacation campsite, and we keep the stand at home for our perfect backyard paradise.
See Details & Buying Options
6. ENO Atlas Suspension System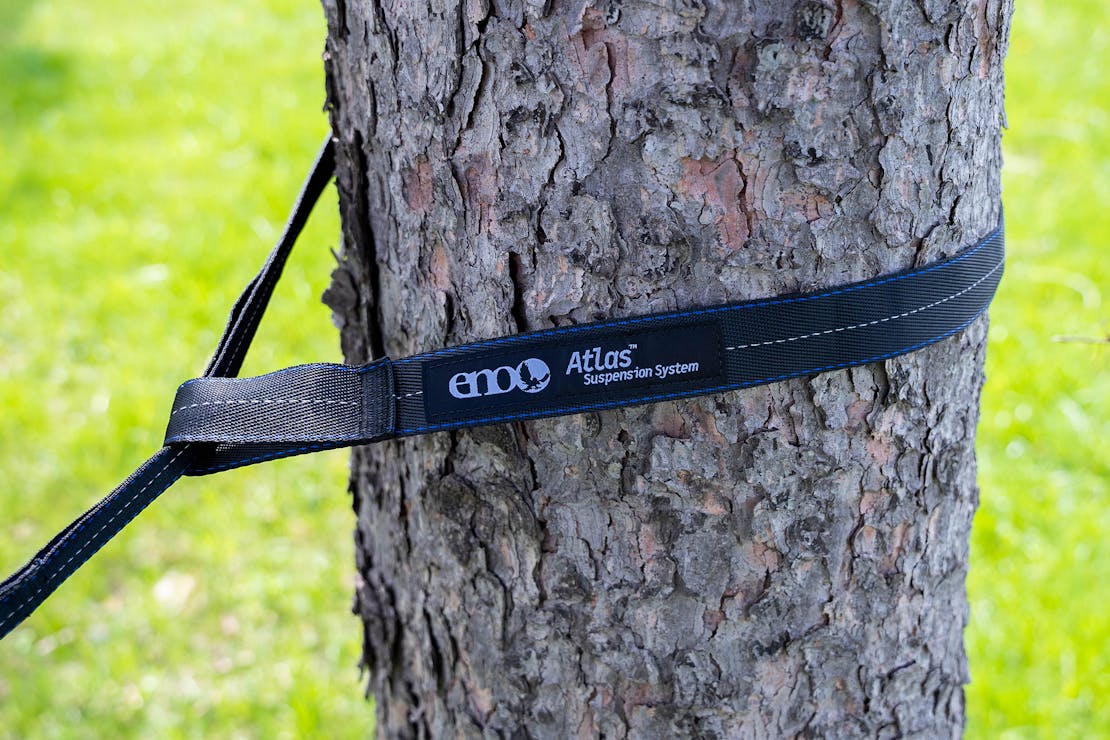 A must-have for any hammock haven is the ENO Atlas Suspension System. The 9-foot-long straps allow you to hang your ENO SingleNest Hammock around any tree or pole. There are so many different attachment points that it's easy to adjust our hammock exactly the way we like it. And, there's no need to worry it will drag on the ground if we can't tighten the straps enough because, let's face it, there's nothing worse than a hammock that can't be hung. The straps are tapered to reduce carry-weight and be more friendly for the trees, and they each have a 200-pound capacity. That means the system accommodates up to 400 pounds combined, which is essential if you decide to upgrade to a DoubleNest Hammock and snuggle with a buddy. Even though the straps are designed for ENO, they'll work with nearly any hammock on the market, so there's no need for FOMO if you already own a different brand.
See Details & Buying Options
7. Buff USA Coolnet UV+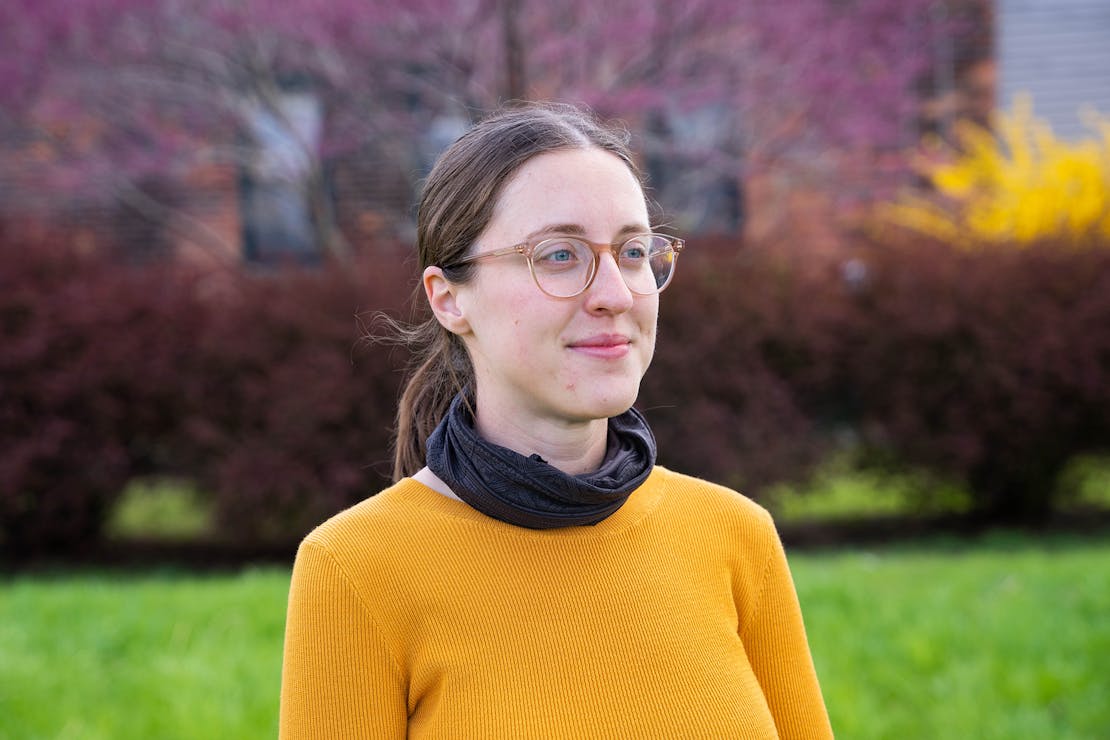 While we all crave the summer sun, sometimes it can get too hot to handle. That's why we keep our Buff CoolNet UV+ Multifunctional Headwear handy. It soaks up summer vacation sweat wrapped around our forehead, lifts our hot hair off our neck, or protects a bare head from the burning sun. Traveling further afield this summer? A Buff is the perfect travel accessory. We use it as a mask or as a head wrap to maintain modesty when local customs call for it. The four-way stretch fabric has HeiQ technology that keeps us cool and Polygiene odor-control technology to keep our Buff fresh throughout the day. And since we care about the planet, it's nice to know that 95% of this wrap is recycled polyester made from plastic bottles (not that we ever use them …).
See Details & Buying Options
8. Hydro Flask 32 oz Lightweight Wide Mouth Trail Series Water Bottle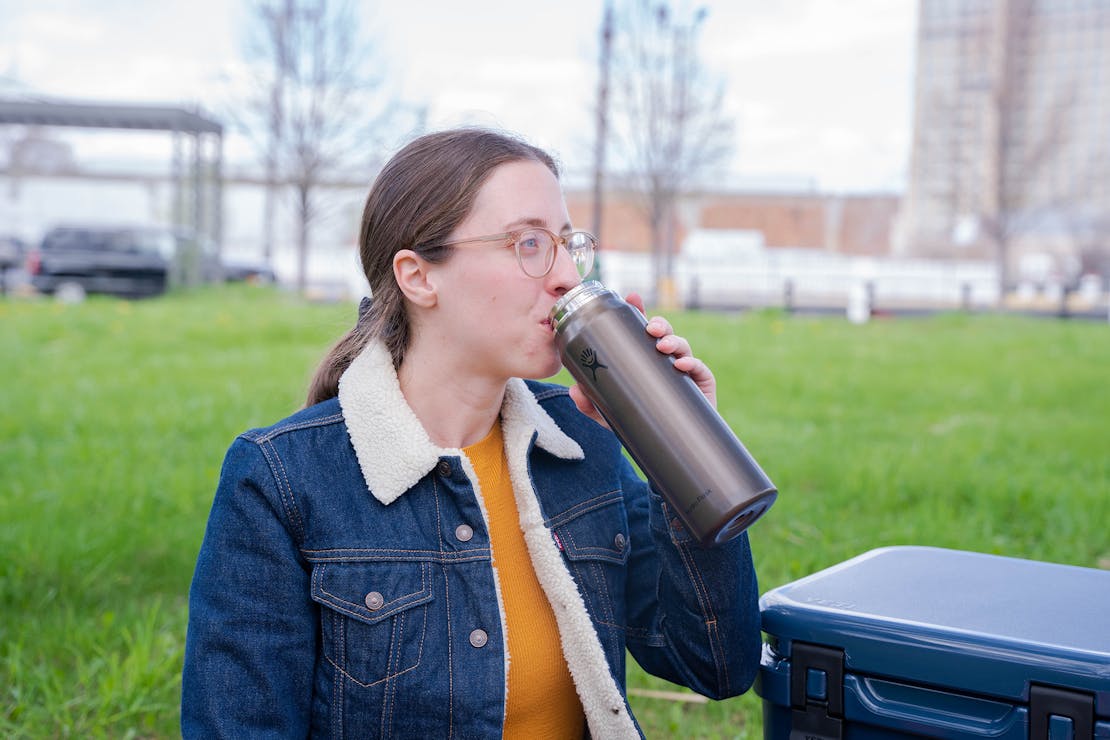 We never have a reason to reach for drinks in disposable bottles when our Hydro Flask 32 oz Lightweight Wide Mouth Water Bottle is nearby. It keeps our drinks cold throughout the day and our toddies, coffee, and cocoa warm for cool nights around the fire. Aside from the eco-friendliness of a reusable bottle, we never have to worry about spills with a Hydro Flask—its leak-proof cap lives up to its name. Plus, you can swap it out for a straw or sip lid depending on the time of day and what's inside. While Hydro Flask offers a lifetime warranty, it may be time to grab a new one, as this model cuts the weight of the bottle by 25% from previous models, so there's no reason not to tote this with you wherever your summer vacation travels take you.
See Details & Buying Options
9. Cotopaxi Bataan 3L Fanny Pack – Del Dia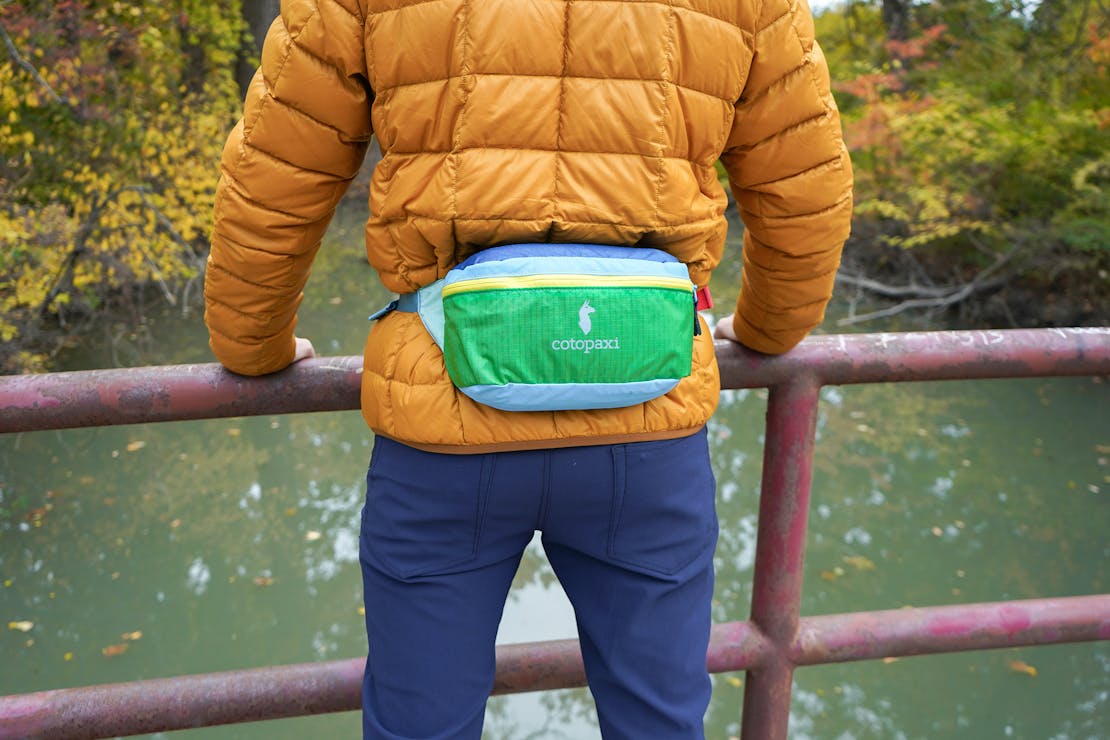 Whether we're heading to a theme park or a beer garden, nothing is more annoying than having to lug around a big bag. Doing so wastes precious time at security checkpoints, too. We're happy fanny packs are back in style because we still need a spot to stash sunscreen, our phone, a wallet, and snacks. This summer, we're reaching for the Cotopaxi Bataan Fanny Pack (don't worry—it looks good as a sling, too). Since each pack is made by hand in the Philippines from repurposed nylon, we rest assured that absolutely no one else will have a bag like ours, and the bright colors are easy to spot, too. We love unboxing this pack and being surprised by the color and design that arrives. What's not a surprise is that we're going to love it. No matter your style, it's great for keeping our hands free for fun.
See Details & Buying Options
10. Sunski Avila
Best for: Relaxed Travelers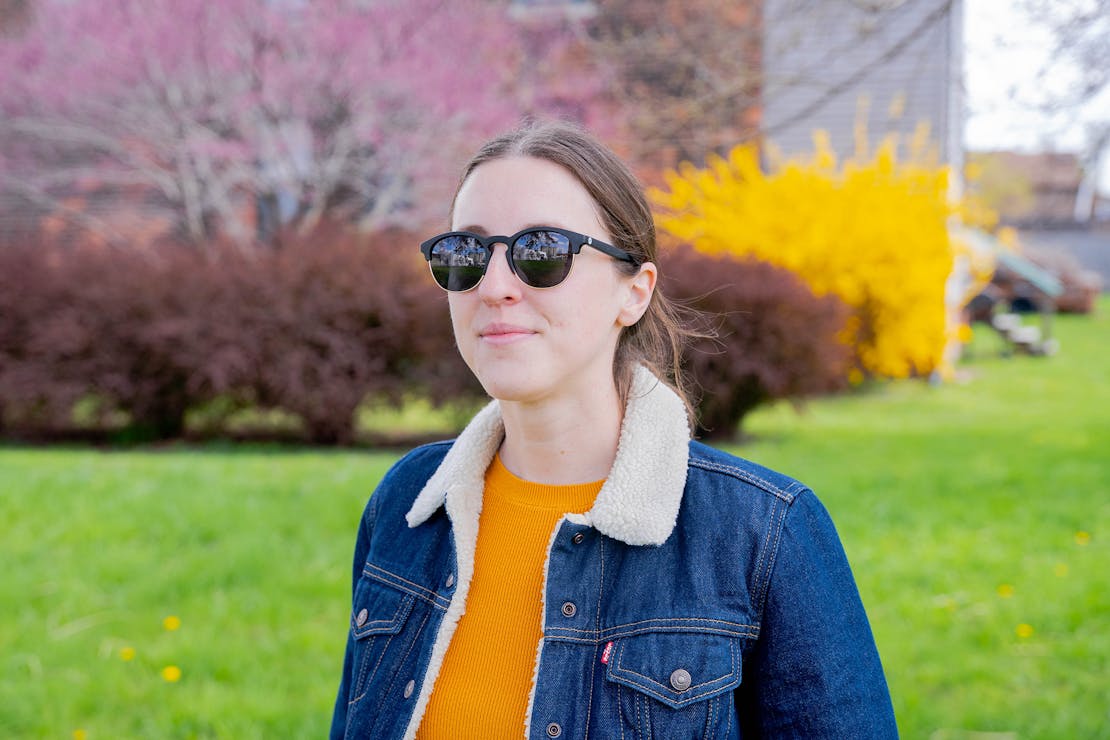 What would a list of summer essentials be without the perfect pair of sunglasses? The Sunski Avila Polarized Sunglasses are super lightweight and stylish, block 100% of harmful UV rays, and come with a lifetime warranty. Break them under normal use, and Sunski will fix or replace them. (Is sitting on them considered normal use? Asking for a friend…). We've picked up an extra pair or three to make sure we have them wherever we need them, be it the car or the beach bag. The polarized lenses make it easy to see wherever we are by blocking glare from the sand, sun, and surf, or even that crazy haze that bounces up from the melting pavement in July and August. The flexible, durable polycarbonate frames are made from scrap plastic to create a pair of sunglasses that weigh less than an ounce. And since every selfie looks better in sunglasses, we have a feeling these won't be leaving our faces until the sun sets.
See Details & Buying Options
So there you have it, ten ingredients for the perfect summer. Head on over to REI's website to prepare for the season during their Anniversary Sale, whatever that means for you. Whether you're looking for gear to get going or for slowing down, REI has you covered.
Check out more hot weather travel tips in the video below.