So, you're going on a trip. It turns out that the journey is in the winter. Or the location you're going to is experiencing winter weather. Your friend promised it wouldn't be that cold, but the forecast is getting colder and colder as the date draws nearer. What should you do?
Don't worry; we've got you covered. Well, your hands, at least! This list includes the best winter gloves for various kinds of travel, from outdoor adventures to city getaways for the holidays. Before jumping into the list, we should review a few things.
In our research and testing, we've found that three materials to look out for are GORE-TEX, wool, and fleece. This isn't a foolproof equation, though; while gloves with Gortex are typically the most warm due to their wind and water protection, the inclusion of GORE-TEX doesn't guarantee warmth. Wool gloves are a solid bet for warmth; however, if it's going to rain or snow a lot, those might not be the best bet, as wool isn't the best water-resistant material. Meanwhile, fleece gloves are typically the cheapest option and work well for various activities, but they usually perform the worst in bitter cold and, without other materials, aren't very water resistant. Depending on your plans, we recommend going with a combination of materials.
So, let's dive into the list and see what combos are out there!
1. Hestra Windstopper Tracker Gloves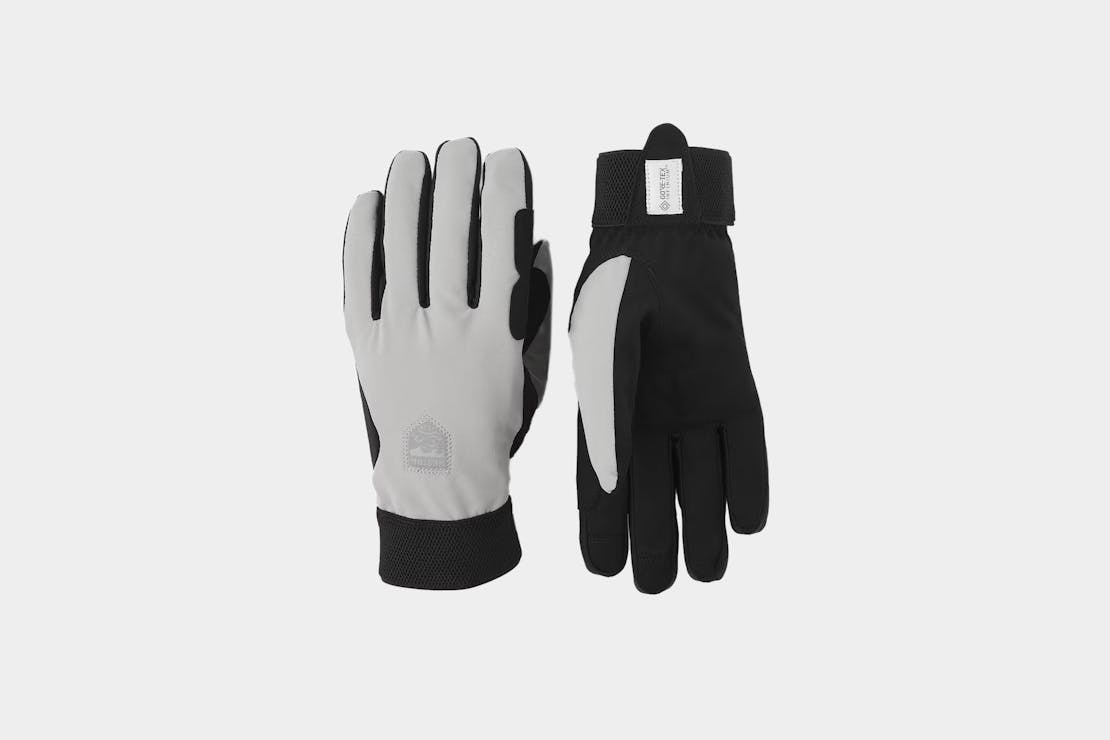 Although these gloves are designed for cyclists, they make a lovely choice for travel, too. They feature gortex materials, which offer windproofness while staying thin, so your mobility isn't as limited while wearing them. Plus, they're touch screen compatible, so you can still use your phone.
We'd consider these gloves to be three seasons warmth-wise; however, for those who get cold hands early in the fall or late into the spring, these might not be for you. They don't offer great warmth, but their wind-blocking technology is top-notch. They don't handle water terribly well, but for a fall hike, they're lovely. Plus, if they get dirty, you can toss them in the washer.
Although they're crafted from GORE-TEX, they still boast fairly good breathability. If you've got hot-running hands but hate the wind, these might be the best winter gloves for you! After all, they're reasonably warm, thin gloves with GORE-TEX; what's not to like about that?
Why We Like It
Excellent wind resistance
They pack down small
What You Should Know
Not the warmest gloves on this list
Won't handle more than light rain very well
See Details & Buying Options
So there you have it! Some of the best winter gloves for every kind of traveler, no matter how warm or cold your hands run. Hopefully, by this point, you've made your hot chocolate, have your winter coat on, and are ready to go! Enjoy the trip.