A new season is bringing a fresh feel to the air and, with it, new reasons to get outdoors. Whether your travels take you to the trail, forest, or a foreign city, there's so much to explore. We're dreaming about evening campfires, trips to the apple orchard, and spending time with friends and family, wherever they are. That's why we've partnered with REI to pull together the perfect outdoor essentials for enjoying cooler fall days and nights.
No matter if you're tailgating at your alma mater's football game, hiking to see the leaves as they change, or aiming to keep dry in a fall shower, we've got the travel essentials that will help you get the most out of your vacation. REI has the outdoor essentials you need for the perfect road trip or a beautiful hike through the woods—whatever you think makes for an awesome autumn adventure.
You can pick up all this fall gear and more at REI as part of their Labor Day Sale and Clearance, which runs from Aug. 26 to Sept. 5. REI Co-op members can save up to 75% on select outdoor essentials, and everyone can save up to 50% on gear to get ready for fall fun.
1. Osprey Kestrel 38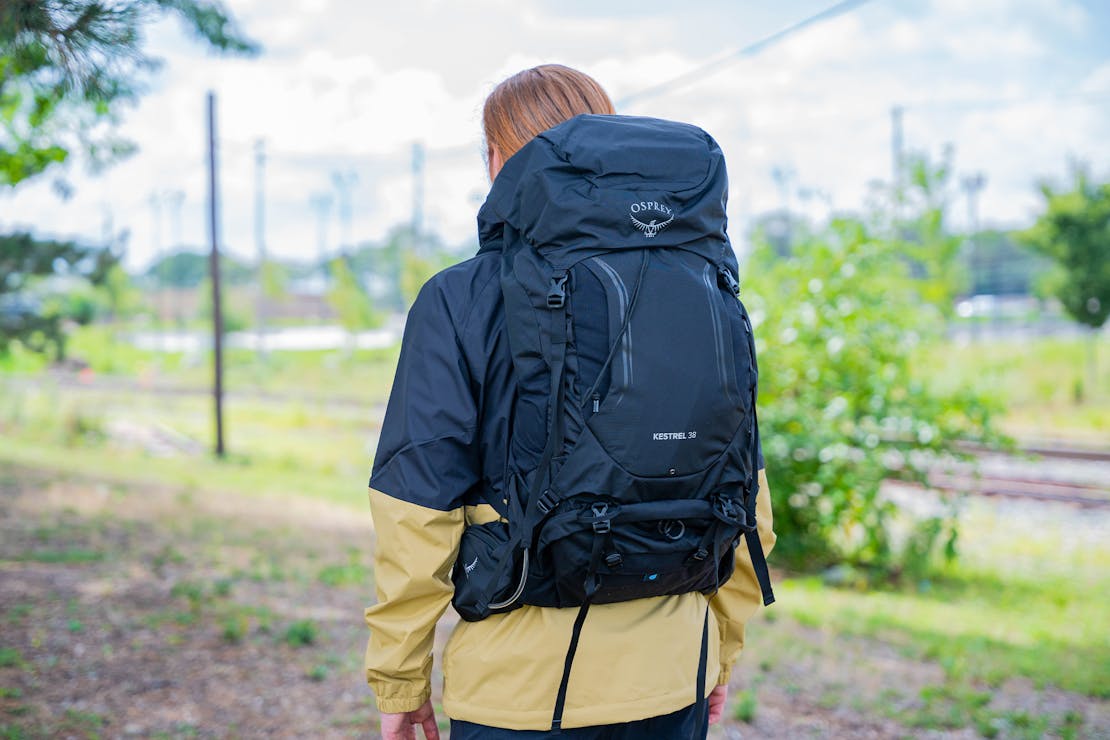 When you're itching to break out of the office and wander off the beaten path, you turn to outdoor essentials to help pave the way. The Osprey Kestrel 38 pack works for fall hikes and camping adventures, whether we're trekking through Michigan's Upper Peninsula or the Alps. The 38L capacity has room for all the gear and snacks we need while exploring, and the adjustable harness on the lightweight AirScape back panel helps us forget how much we're hauling. Keep things organized with quick-access pockets, stretch-mesh side pockets, and more pockets on your hip belt. When you need something inside the main pack, use side access to fish it out, even if it's slid to the bottom of your pack.

Fall can be beautiful, but it can also be rainy, and Mother Nature is unpredictable. Just because the forecast wasn't calling for showers in the morning doesn't mean you won't be getting drenched on your hike in the afternoon. That's why we dig the protective rain cover. Plus, the Kestrel is an adaptable travel backpack: you can slide in an external reservoir sleeve to stay hydrated on a hot hike and slip in a sleeping bag to camp under the stars. Attachment points and loops will hold just about any travel essential, from hiking poles to a carabiner, too.
See Details & Buying Options
2. Gregory Nano 18 H2O Hydration Pack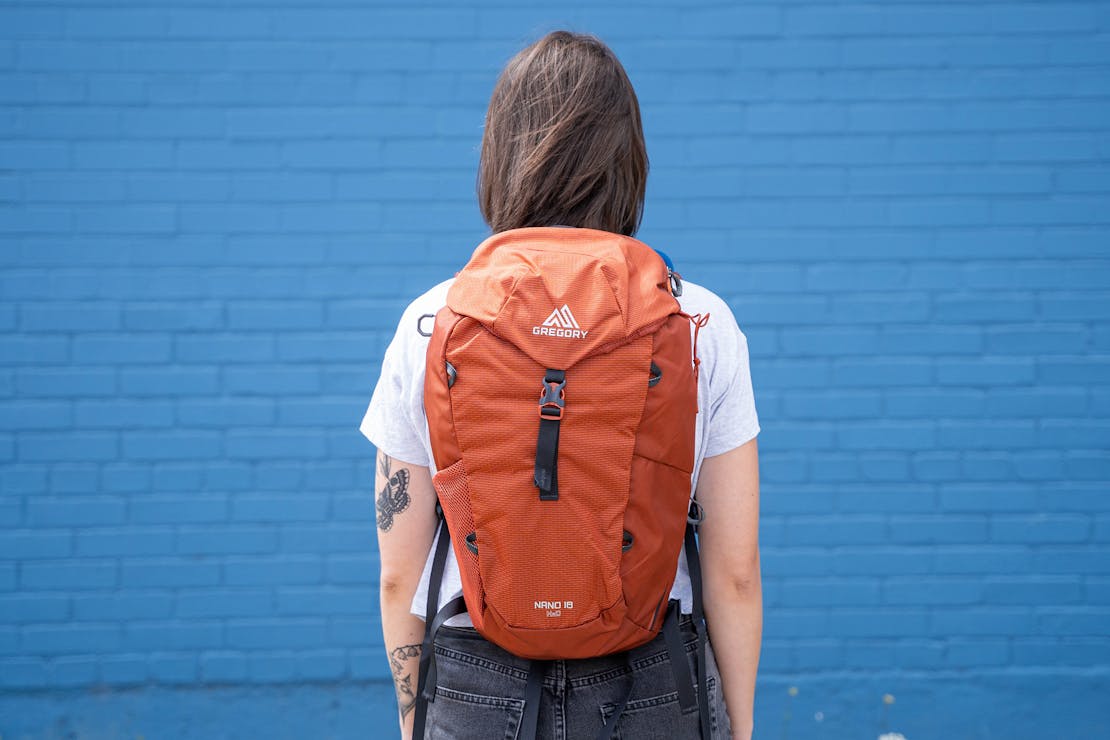 While fall's chill can call for hot cocoa and other warm beverages, the sun's warmth can still pack a punch on late afternoon autumn hikes. Grab the Gregory Nano 18 H20 Hydration Pack for all your drinking needs while on the go. It works just as well in the forest and the foothills as wandering a new city; while it's a hydration pack, its subtle style means this outdoor essential won't stick out in the crowd, unless you want it to. Choose from a variety of bright or subdued hues, depending on your situation and state of mind, then pack this 18-liter bag with your gear for the day.

The included hydration bladder holds 3 liters of water, so you'll have a drink wherever you roam, or pull it out for more space for fall essentials. There are plenty of pockets for organization, as well. The top one zips closed and has a key clip; there's one on the side where you can stash small travel essentials and maybe some sunscreen; and a mesh pocket on the other side will fit a bottle in case you need more hydration or want to sip something other than water along the way.
See Details & Buying Options
3. OXO Outdoor Campgrounds French Press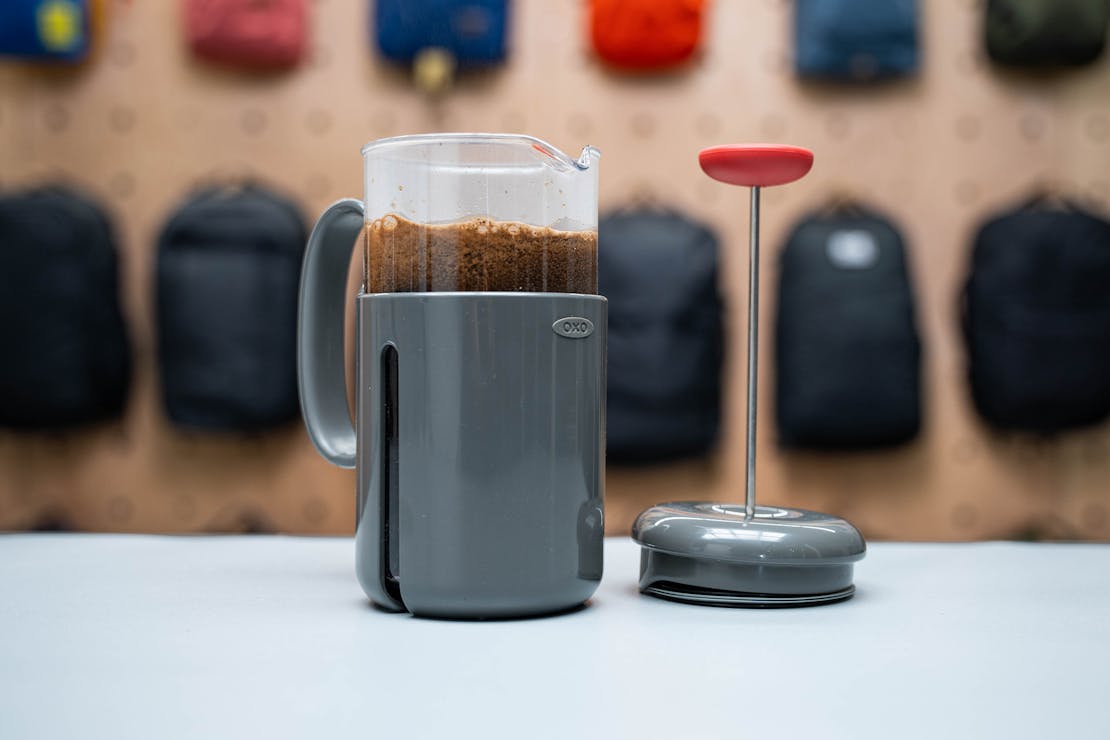 Join the coffee club when you add the OXO Outdoor Campgrounds French Press to your list of fall essentials. REI Members can pick this up to have coffee wherever they travel, with or without an electric hookup. The 32-ounce shatter-resistant carafe is made with recycled resin that is BPA-, BPS-, and phthalate-free—so you'll feel good about bringing this outdoor essential to supply your entire travel party with their morning cup of joe. At 7-by-9 inches, it's something you'll need to make room for in your pack, but when it comes to prioritizing your morning brew, we think it's a travel essential. Clip it on with a carabiner; we think you'll agree it's worth it.

It's also easy to use—add coffee and hot water, then stir. Then comes the most difficult part: the four-minute wait. The smooth and rich taste will be worth it when you enjoy it in the crisp fall air, whether outside your Rotterdam Airbnb or your own backyard.

It's available for REI Co-op Members only. However, along with the ability to purchase great products like this, members get free standard shipping, discounts on gear, rentals, trips, and events, and the opportunity to buy and trade in used equipment!
See Details & Buying Options
4. Kammok Roo Single UL Ultralight Camping Hammock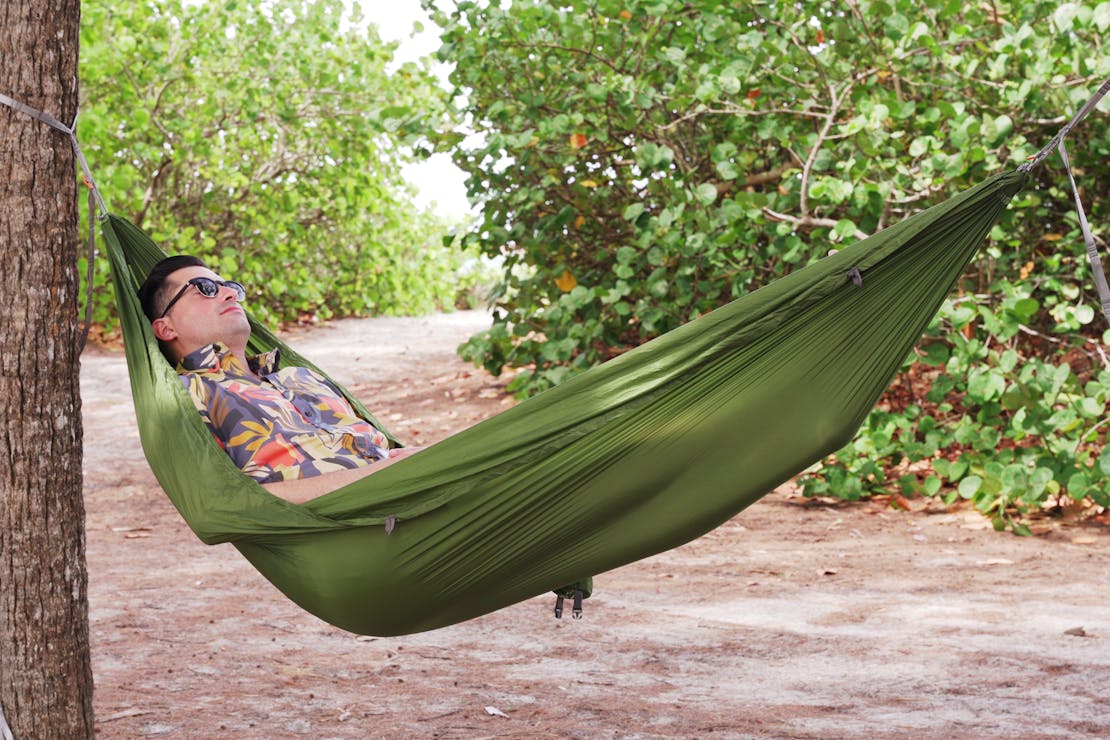 You've done all the excursions. You've seen all the sights. Now, you want to lay back, relax, and unwind. We think a hammock is a perfect place to do that, and the Kammok Roo Single UL Ultralight Camping Hammock is the lightest hammock that Kammok makes (at the time of writing). It weighs less than 6 ounces and packs into itself, which is why this outdoor essential earned a place on our Vacation Packing List. It's easy to find a place to stash it in your backpack to be ready whenever you need a break.

Of course, a hammock is just a piece of fabric that looks pretty on the ground without a set of ultralight hammock straps to hang it from the nearest tree or pole. When you're picking up your new hammock, grab the Kammok Python 10 UL Hammock Straps, too! They compress easily to slot nicely into your pack. They can support up to 300 pounds, despite their small size, and come with their own included carrying case. Even though repacking the hammock and stowing away the straps can take some practice, we think it's worth it for the relaxing feeling you'll get when you fall into your Kammok Roo.
See Details & Buying Options
5. Therm-a-Rest Compressible Pillow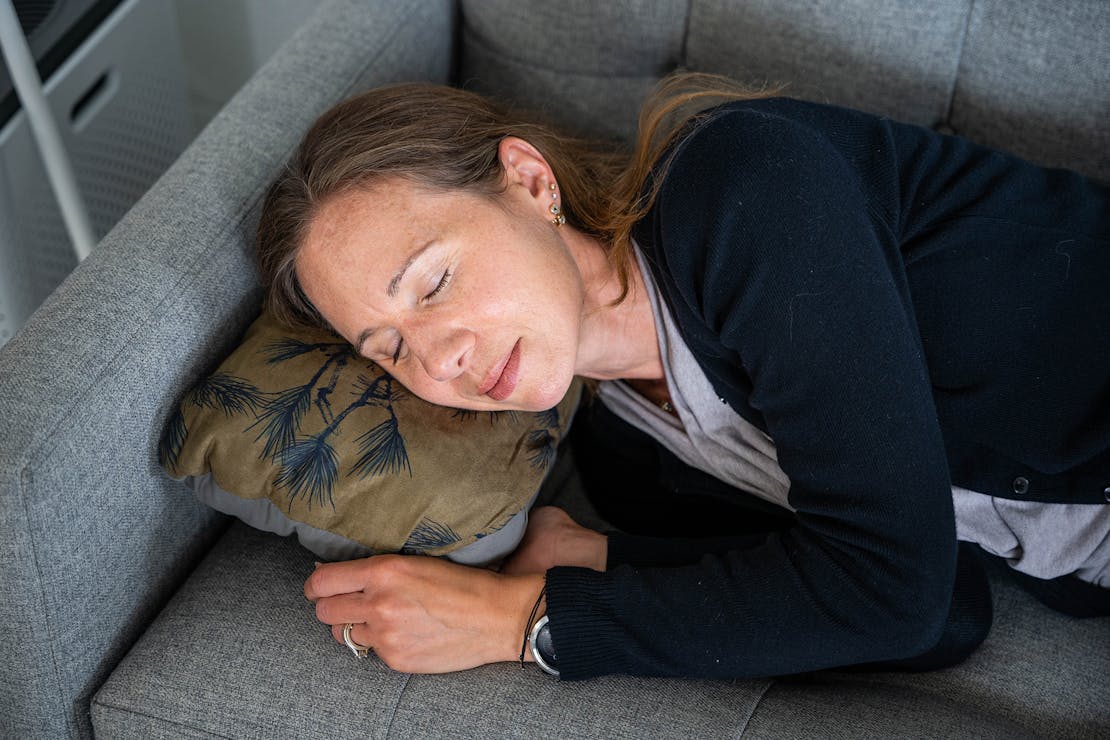 We know we'll likely be spending a fair amount of time en route to catch fall colors at their peak. We're not all lucky enough to live amidst a rainbow of blazing sugar maples, dogwoods, and aspens, after all. However, we still want to be comfortable in the car or train. That's why we're grabbing the Therm-a-Rest Compressible Pillow. Travel essentials like this can help you catch some z's wherever you go to make the most of a leaf-peeping—or any—trip.

The recycled polyester cover is luxuriously soft and filled with supportive foam. Therm-a-Rest uses foam upcycled from the production of sleeping mats, so you can feel good about the environment while loving your nap. The cinch cord helps you dial in the firmness and support to find the right fit for your head, whether you're sleeping against a window, an armrest, or a travel partner. It's machine washable and comes in a variety of patterns and colorways to suit any taste. When you're ready to get up and explore some more, this travel essential packs down into itself for easy traveling. Although it may not pack as flat as an air pillow, sometimes it's worth sacrificing a little packability for the extra comfort.
See Details & Buying Options
6. Thule Compression Cube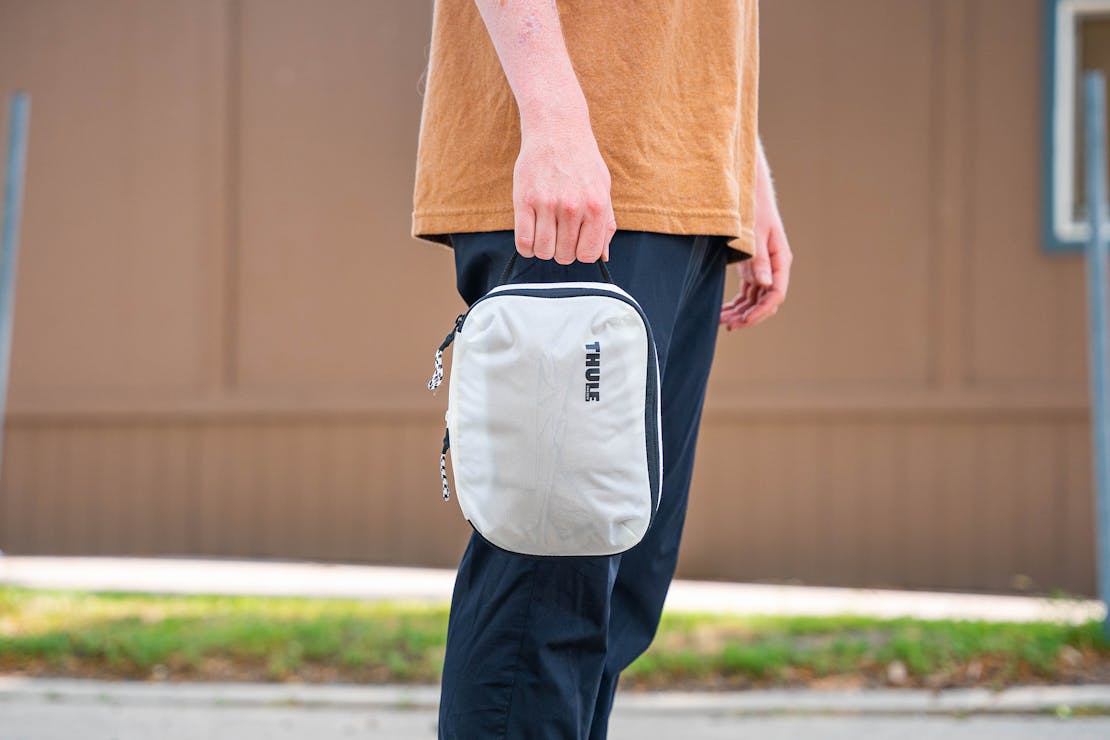 No matter the season, you'll find a reason to love—and use—the Thule Compression Cube set. Packing cubes are awesome at keeping your gear organized and easy to find, and compression packing cubes are your best friend when you want to save as much room in your pack as possible. These travel essentials can hold up to 11 liters of clothing in a 14-by-10-inch medium cube that compresses from 4 inches down to 1.25 inches.

The Thule Compression Cube set will last through many trips to come, thanks to the 100D ripstop nylon. It's water repellent, too—a fall essential to keep your gear dry! The set includes a medium and a small cube (4 liters and 10-by-7 inches). They each have paracord-like zipper pulls to make it easy to close them after you've packed them full of all the T-shirts, base layers, and socks you'll need for your trip. We also like that they're semi-transparent, so it's easy to remember which cube you used for your favorite shirt. And the grab handles make it easy to pull them out of your backpack when you want to wear it.
See Full Review & Buying Options
7. Darn Tough Light Hiker Quarter Lightweight Hiking Sock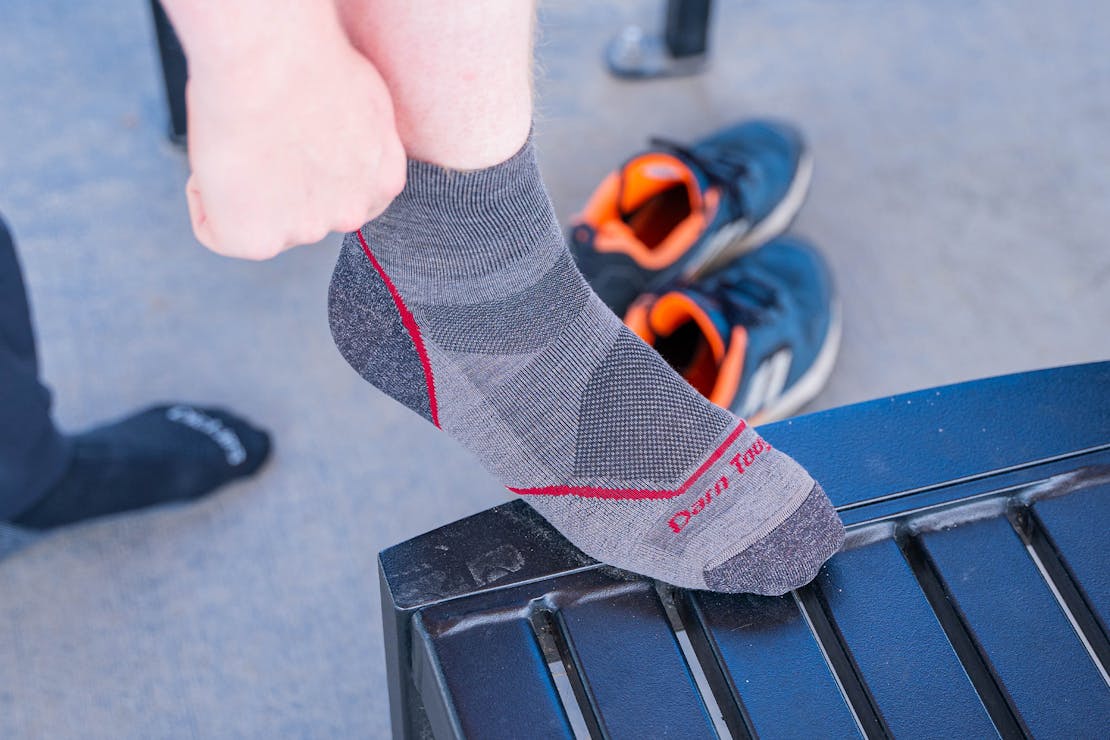 It can be darn tough to find socks that cushion our feet through fall hikes and festivals without falling apart by the end of the season—and that are comfortable, to boot … or, rather, in boots. Good thing Darn Tough solves that problem with their Light Hiker Quarter Lightweight Hiking Socks. They're made with Merino wool, which we think is one of the best fibers for travel. These travel essentials will help your feet stay cool in warmer temps and warmer in cool temps. They're microbial and breathable to resist odors, so your feet and your friends will thank you when you take off your shoes. These quarter-height socks can also protect your feet and ankles from rubbing, preventing blisters if you only break out your hiking boots a few times a year—you want to remember the sights, after all, not the pain!

When you pack these outdoor essentials on your travels, you'll look for reasons to wear them. Don them to stroll the streets of Berlin while heading to the beer garden for Oktoberfest. The comfy cushioning means we can look forward to the journey as much as the destination. Go ahead, tackle that hay bale maze, climb that apple tree, and tramp through that pumpkin patch—Darn Tough guarantees their socks for life, so you won't worry about snags along the way. They may be the last socks you buy, although if you're like us, you'll love them so much you pick up a pair in every color and style. Snowboot season is just around the corner, after all, and then marathon training in the spring—you'll need socks for everything!
See Details & Buying Options
8. The North Face Antora Rain Hoodie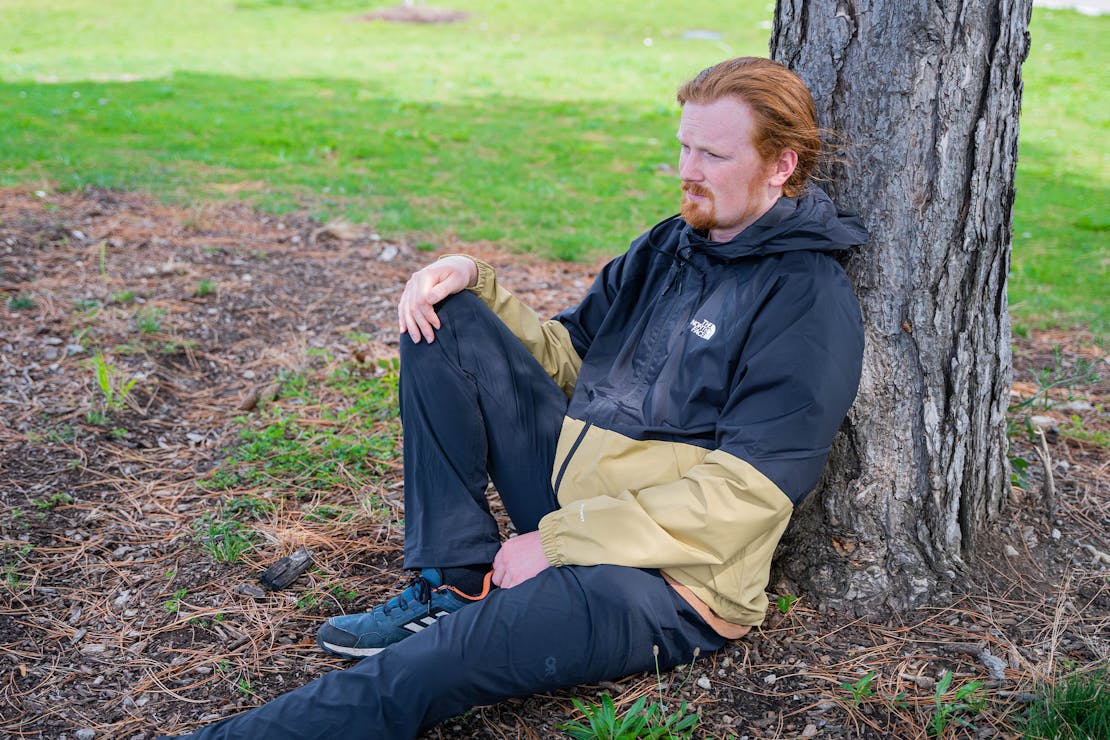 Whether it's happy Winds-Day or the skies begin to drop buckets, you'll be prepared with this outdoor essential. The North Face Antora Rain Hoodie's shell has a non-PFC durable water repellant coating to keep you dry and sealed seams for added protection. All of that is in a modern design that comes in a variety of colorways, so you can keep looking good while you keep the rain out. It's still breathable, though; while some rain jackets keep Mother Nature's moisture out just to lock ours in, The North Face's DryVent design aims to alleviate that problem. Cinch the waist cord, zip the pockets, and rejoice in the fact that you and your gear will stay dry in the rain. The attached hood is adjustable to keep your head dry, and the hoodie will also protect you from the chill of fall breezes.

You can feel good about picking up this fall essential since it contains recycled fabrics. While it doesn't pack in on itself, it's still a great option to find room for in your carry-on bag, since you never know when the weather will turn this season.
See Details & Buying Options
9. REI Co-op Silk Long Underwear Bottoms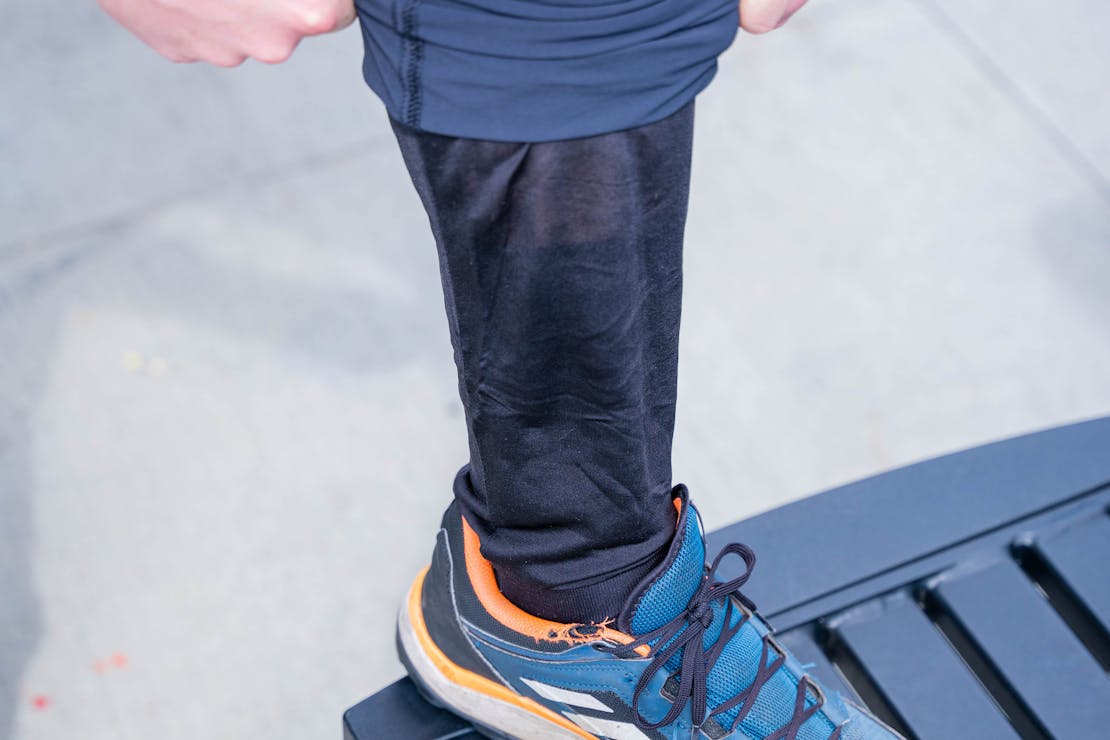 While you may typically layer up on top, we think layers are also fall essentials for the bottom. The REI Co-op Silk Long Underwear Bottoms will keep you warm without bulking you up when the weather turns colder. It's another option we like to carry in our capsule wardrobe so we can adjust to whatever temperatures the weather throws at us. Plus, they can double as loungewear or pajama pants.

At the waist, there's a wide, comfortable elastic band, and the ribbed cuffs keep the pants in place around your ankles. The seamless sides prevent them from rubbing against whatever you layer over them, be they sweats, technical pants, or jeans. And since they're silk, they're so lightweight that you'll never know you're wearing an extra layer—except that you won't be freezing.
See Details & Buying Options
10. Columbia Women's Global Adventure Packable Hat II
Hats are great outdoor essentials to help you prepare for sunny skies, rainy days, or anything else the weather has in store on your trip. They're not always the easiest to pack, so we prefer to recommend headwear that can take a bit of a beating along the way.

The Columbia Women's Global Adventure Packable Hat II is a travel essential ready for any adventure you need to pack for—it's right there in the name. The Omni-Shade fabric provides UPF 30 protection against the sun's rays and bounces back from being jostled around your pack in transit. It comes in two sizes to get the perfect fit, and the adjustable chin strap will keep it in place no matter how hard the wind blows.

Whether you're hitting the beach one last time or luck into one of those late fall days that still feel like summer, this is an excellent outdoor essential to protect your face from the sun.
See Details & Buying Options
11. Tifosi Veloce Fototec Photochromic Sunglasses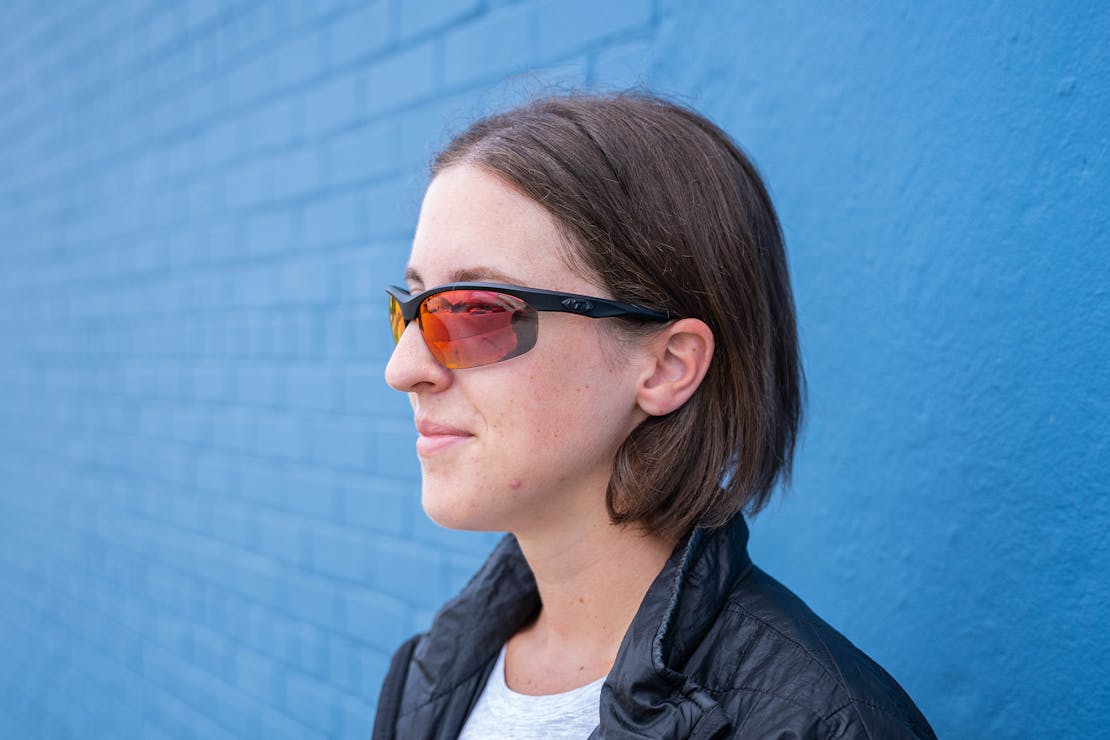 It can happen in the football stadium, at an outdoor concert, or in the park. All of a sudden, the sun crests overhead and, bam! It hits you full in the face. That's why we always recommend adding outdoor essentials like sunglasses to your packing list. Depending on where you are, fall can bring on some cloudy days, but there are plenty when the sun crests the top of the stadium to hit you square in the face just as the fourth quarter of the football game begins. Prepare by packing Tifosi Veloce Fototec Photochromic Sunglasses, whether you're watching your favorite team beat your archrival, picnicking alongside the lake, or apple picking.

The lenses automatically adjust to the lighting conditions, just like your computer screen, and they're virtually shatterproof, thanks to the polycarbonate material Tifosi uses. It's 20 times more impact resistant than glass and a third of the weight, so these are lightweight outdoor essentials. If bright lights bother you at night, you can swap the lenses out for others that will cut the glare, though they're not included. Wherever you bring these, the wraparound nature will protect your eyes from the glare of the sun without fogging up, so you'll be ready for the day's adventures.
See Details & Buying Options
12. KUHL Engineered Hoody
Layers, layers, layers. They're the key to a capsule wardrobe and travel essentials wherever you're heading. This fall, opt for a KUHL Engineered Hoody to ward off a morning chill and act as a base layer for colder autumn nights. This outdoor essential comes in a variety of cool colors to complement your style and complete your packing list. Pull up the hood to keep your ears a little warmer, and as the temperature climbs, you'll appreciate the moisture-wicking and odor-reducing nature of the knit polyester fabric. It's also built-in sun protection: UPF 25 in areas where the rays will hit you and UPF 20 in places you're likely to sweat.

You won't need to pack extra gloves with this hoodie, either. It's got thumb loops to keep your hands warmer, though it's a great extra layer of protection to act as a glove liner when the temperature drops. We like that this is a fall essential we'll wear throughout the year: it's thin enough to sport under a thicker sweater, a vest, or jacket to warm up without the bulk, though it looks great solo, as well.
See Details & Buying Options
So there you have it, outdoor essentials to help you enjoy your fall trip, whether to a forested campground or your own backyard. Check out REI's Labor Day Sale and Clearance to save on these and hundreds of other fall essentials so you can make the most of the season.