Wool& Rowena Swing Review
The Wool& Rowena Swing Dress is versatile enough to dress up or down, and it's wrinkle and odor-resistant to boot—we just wish the pockets were usable.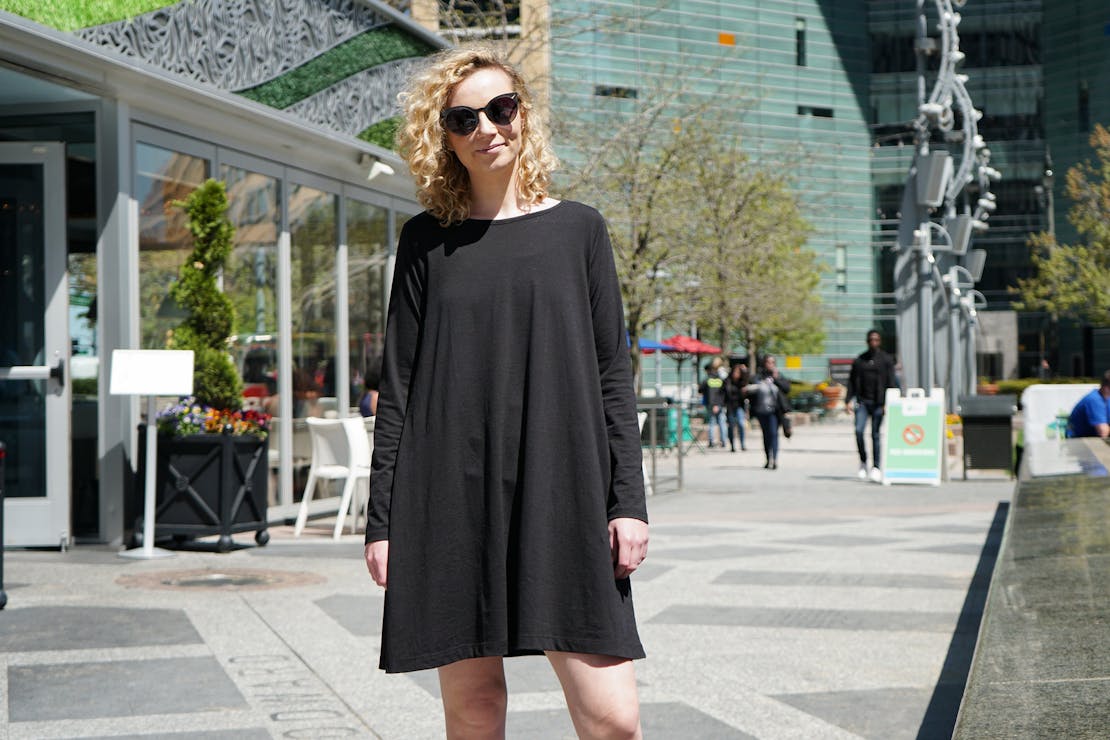 Our Verdict
Unlock the Pro Summary
Save time. Get access to brief summaries of our reviews so you can browse and make decisions more efficiently.
Pros
Made of odor-resistant, sweat-wicking, and wrinkle-free Merino wool
Versatile enough to dress up or down
Breathable and comfortable
Cons
The pockets aren't very usable
It hits above the knees, which may be too short for some
The inside tag has already started to peel
Recent Pack Hacker Video
Technical Details
Grams Per Square Meter

160gsm

Notable Materials

Merino Wool, Nylon

Manufacturing Country

South Korea

Warranty Information
Full Review
When it comes to travel clothing, striking the balance between comfort, style, and function is a difficult game to win. Especially because style tends to change from season to season, country to country, and person to person.
That's why you'll usually find us in simple, black outfits, and, ideally, Merino wool. The Wool& Rowena Swing Dress happens to be all three of those things, although at the time of this review it's available in four other colors (two of which are striped, if you want to be really adventurous).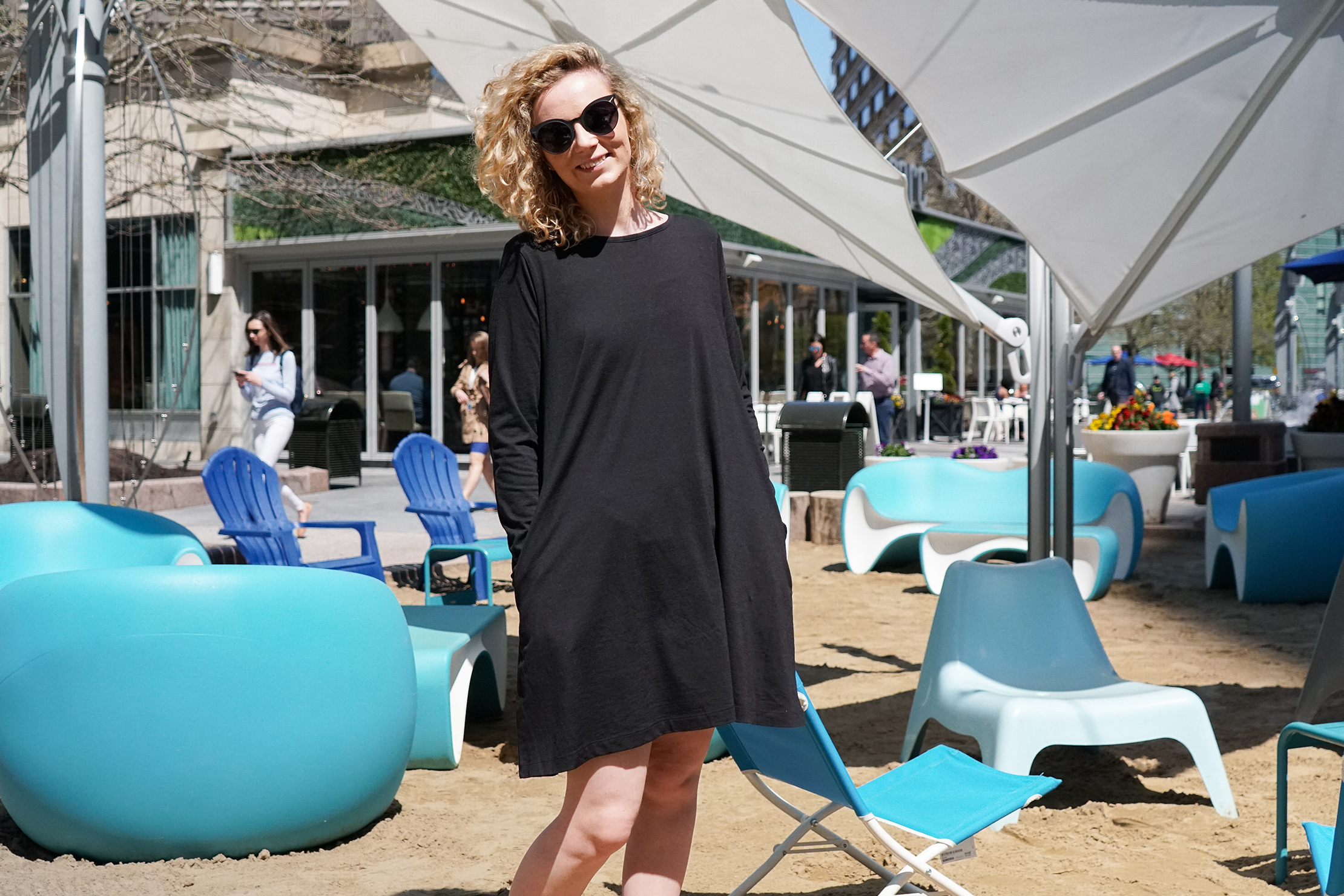 Wool& is an arm of Wool & Prince that specializes in making women's clothing out of—you guessed it—Merino wool. Right now, they only offer the Rowena Swing Dress, but they're in the process of designing up a few more options for all different tastes and body types.
We usually have a lot of good things to say about Wool & Prince clothing, and the Rowena Swing Dress is no different. So let's check it out.
Features & Usage
We've been testing the Rowena Swing Dress for a month now and, overall, we've been really liking it. Arguably, one of the best features of this dress is the fabric: Merino wool.
We've talked about Merino wool a decent amount here at Pack Hacker—and really got into the weeds in our Merino Wool guide—because it's such a great fabric both for travel and, well, life. It's environmentally friendly, odor-resistant, sweat-wicking, and wrinkle-free. It has a bunch of other features too, but we'll let you hit up the guide for those since we're reviewing the Rowena Dress—not Merino wool—today.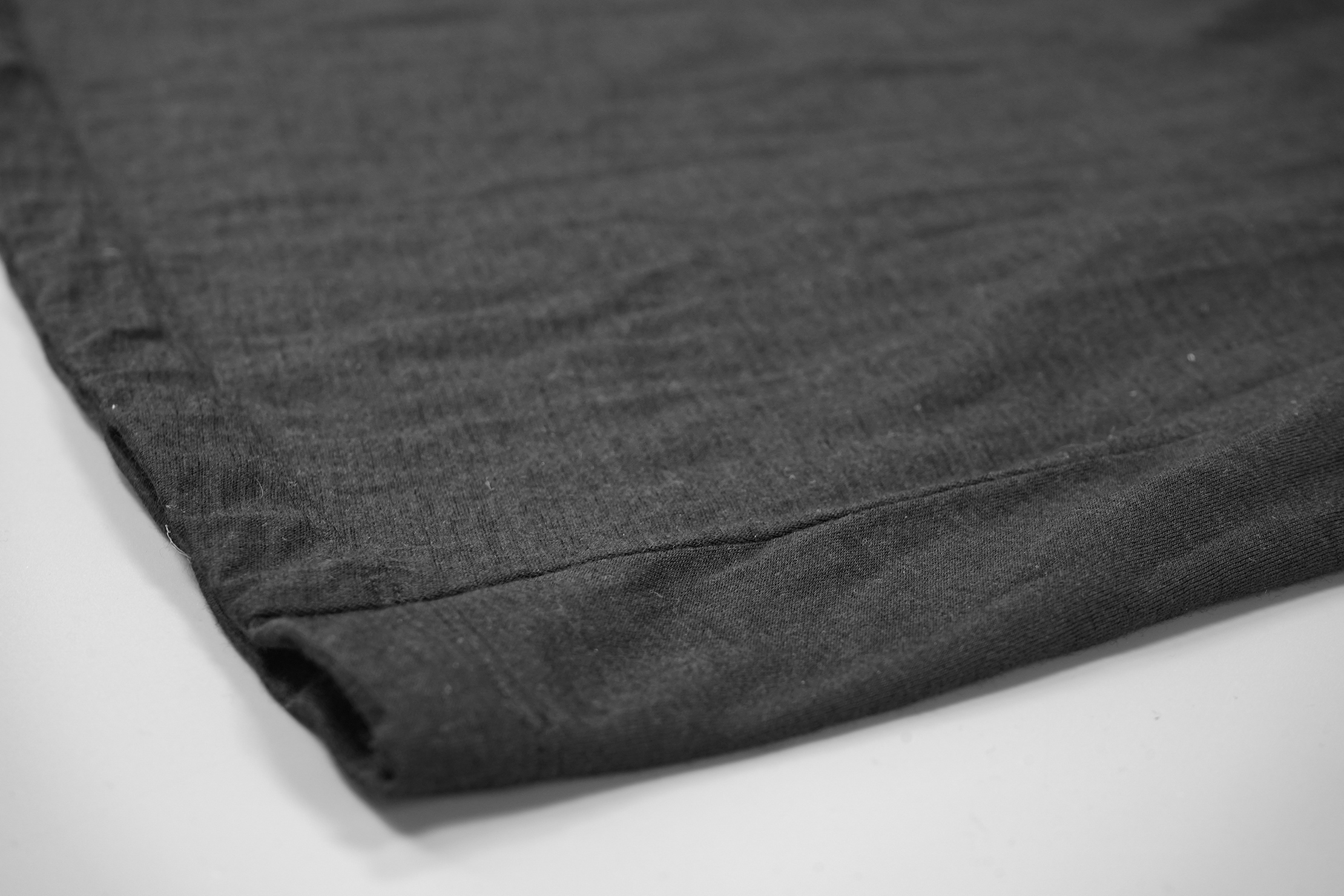 While the dress is not 100% merino wool—it's blended with nylon—it still boasts all those benefits we mentioned above, which are all great when it comes to travel. We're particularly fond of the odor and wrinkle resistance. The longer you can wear an outfit between washes the better. Plus, you can just throw on the dress after grabbing it from a pile of clothes at the bottom of your bag and still look classy.
Because it's soft and breathable, Merino wool is also a really comfortable fabric to wear, and the Rowena Dress adds an additional level of comfort because it has a loose fit. Not "loose" in that it looks like a paper bag, but loose in that it hangs off of your body in a very nice, aesthetically-pleasing way. We appreciate this type of fit since wearing clingy clothes while traveling isn't ideal (at least in our opinion).

On that note—let's jump into the aesthetics of this dress. Of course, style is always subjective. But we really like the simple, flattering design. The dress has a nice shape that'll look good on most bodies and some really pretty detailing along the shoulder blades on the back.
The simple silhouette acts like a blank canvas. You can easily keep it casual or add some style and sophistication with various accessories or a trendy pair of shoes. The black color is especially versatile as black goes with nearly everything and tends to look a touch more professional than other colors—so all you digital nomads can glide right into that business meeting.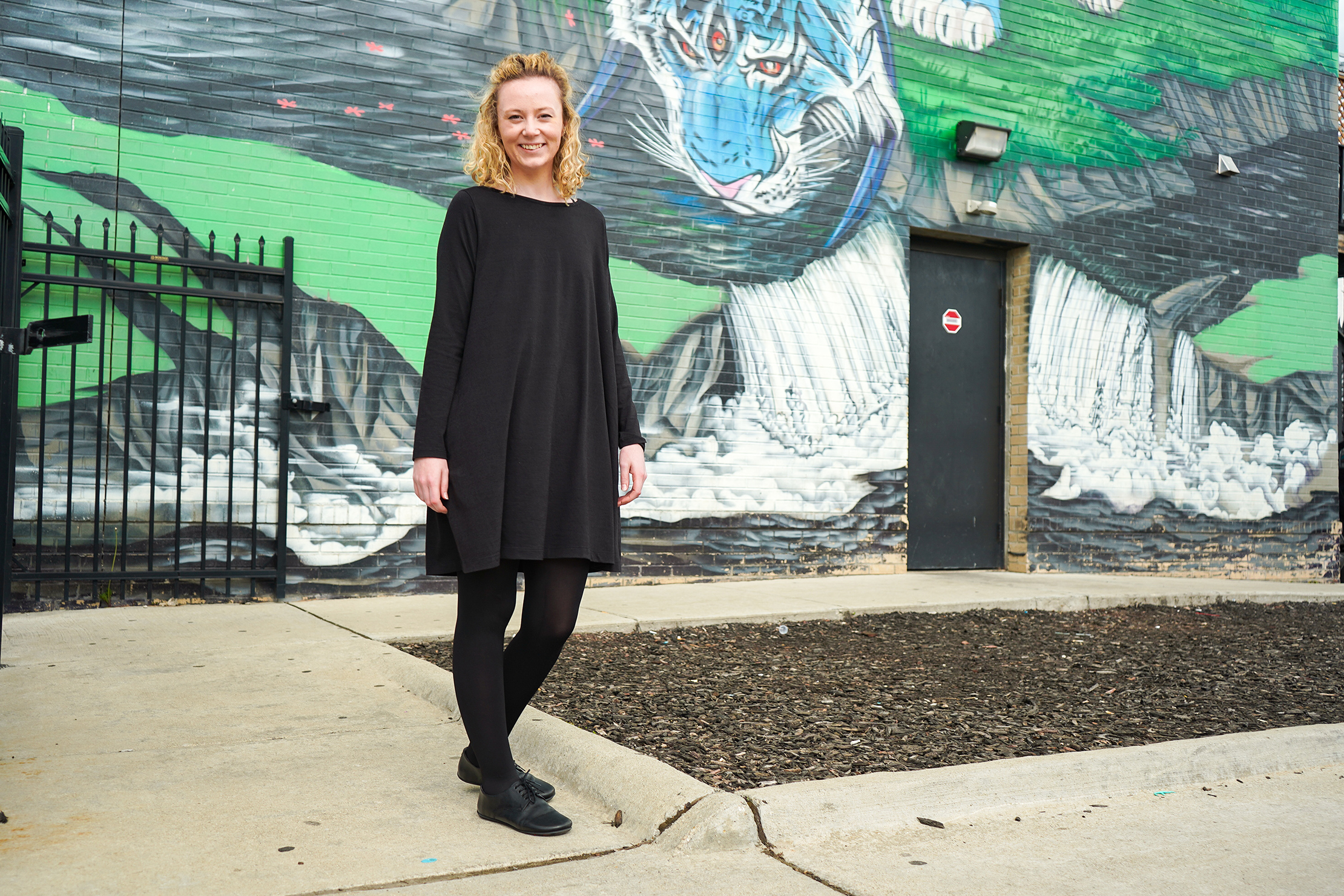 Additionally, because the dress has long sleeves, it's the perfect piece to wear during those transitional seasons or in places with unpredictable weather. You can don a jacket and leggings on those colder days and wear it as-is on those hotter ones. And like we mentioned earlier, the dress is really breathable, so you won't overheat in either situation.
We really love that there are so many different ways to wear one dress. It's a huge plus when it comes to travel.
Now, we have heard some reviewers say that the dress is too short. It tends to hit a little above the knees, although it'll be slightly different depending on your body. We've been liking this length, but everyone is different when it comes to clothing, so if you're looking for something longer you'll probably want to opt for a different dress.
But, like we mentioned earlier, if you want to be a bit more covered up in certain situations, you can always toss on a pair of tights or leggings.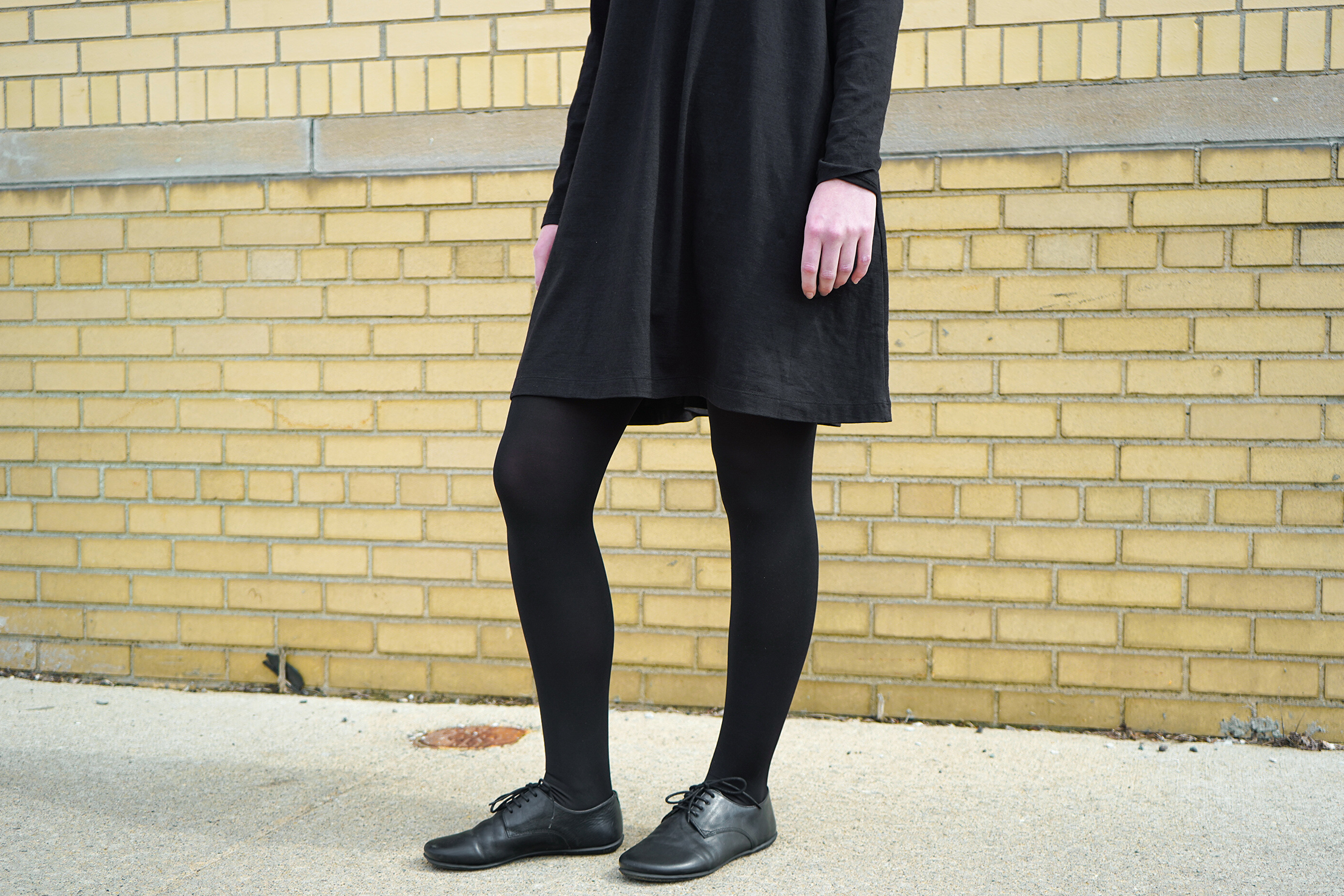 There is one more feature to note: the dress has pockets (yeah, we know!). Unfortunately, these pockets aren't super usable. They're tucked into the sides of the dress, which has a beautiful effect aesthetically, but the function just isn't there. The pockets aren't big enough to hold a smartphone and aren't secure enough for anything valuable.
We'd love for Wool& to find a better balance between style and function, as far as pockets go, in future dresses. However, we assume that's got to be a task since functional pockets on fashionable clothes designed for women are few and far between.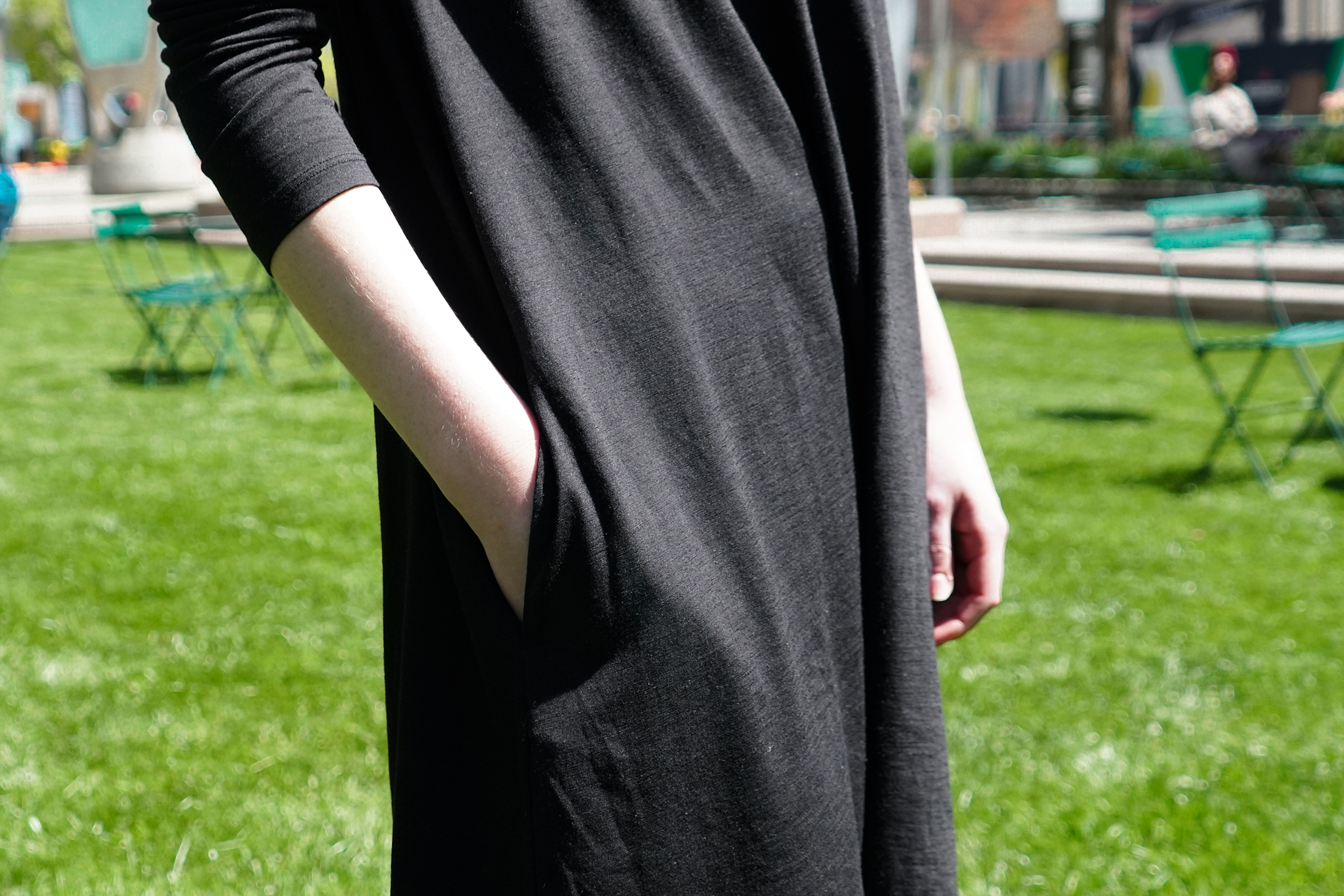 Durability and Testing
Like we mentioned earlier, we've been testing the Wool& Rowena Swing Dress for about a month now.
We've had no issues as far as durability goes, besides a little wear on the inside tag. You'll probably want to take care of the fabric by hand-washing or washing it on a delicate cycling and laying it flat to dry. Luckily, Merino wool doesn't take any significant amount of time to dry.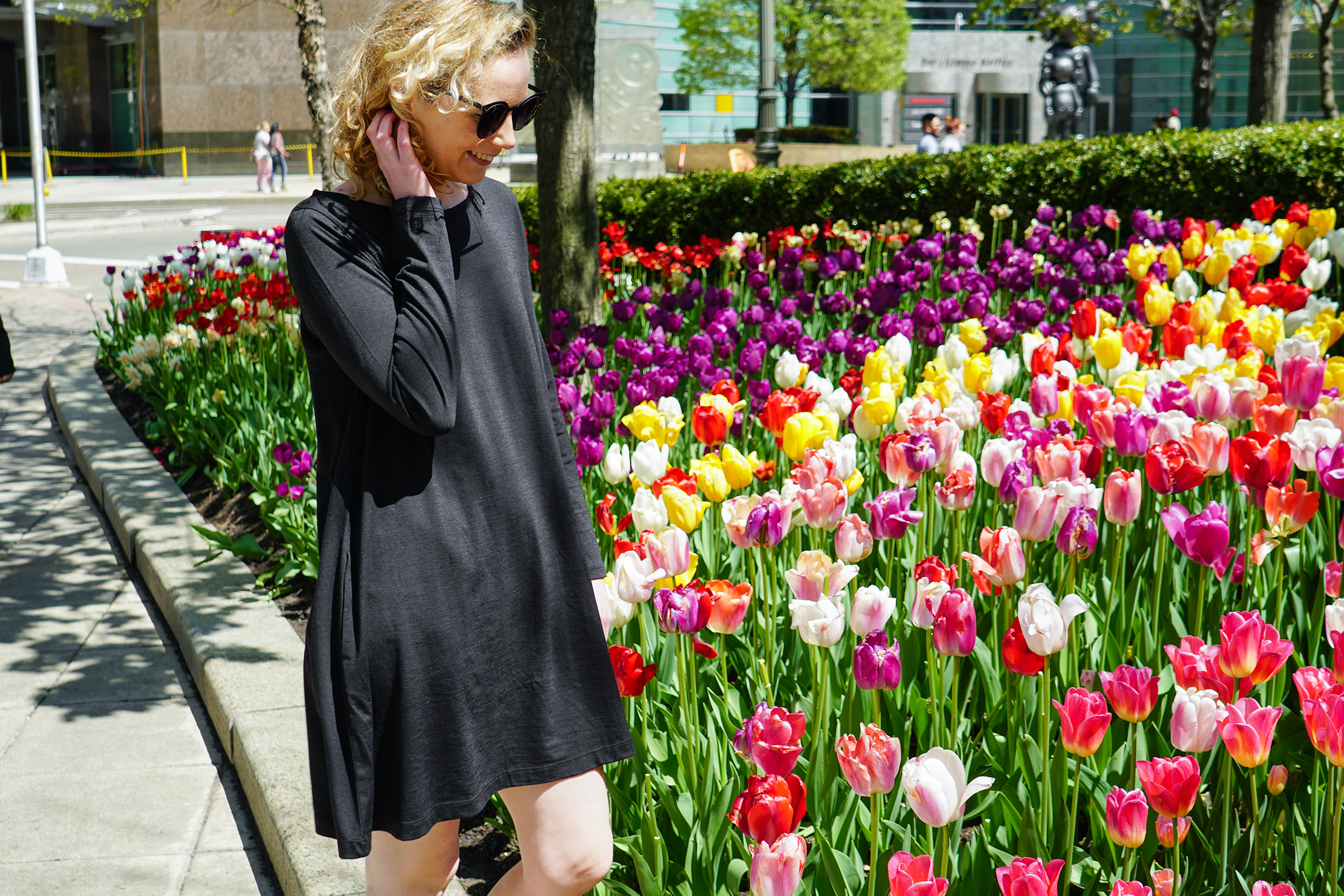 We definitely think this dress is a great option for travel—not only is it versatile, but all those benefits of Merino wool will (likely) change your life for the better.
Usage Timeline
Initial Usage
Condition: Excellent
Can be worn for a smart or casual occasion.
Great fit and we're digging the swing style of this dress.
The Merino wool is soft, breathable and odor resistant making it great for travel.
2 Weeks of Use
Condition: Excellent
The material is super soft and breathable.
1 Month of Use
Condition: Excellent
Disappointed in the lack of functional pockets.
Access the Pro Community Discussion
Get your questions about the Wool& Rowena Swing answered from our team and the Pro Community right here on the page. Plus, join discussions with other members about gear, guides, and more.
Other Clothing & Accessories Reviews