Wool & Prince Women's Fitted Shirt Review
We had high hopes for the Wool & Prince Women's Fitted Merino Shirt, but it's fallen a bit flat. We like it, we just wish it were more female-focused!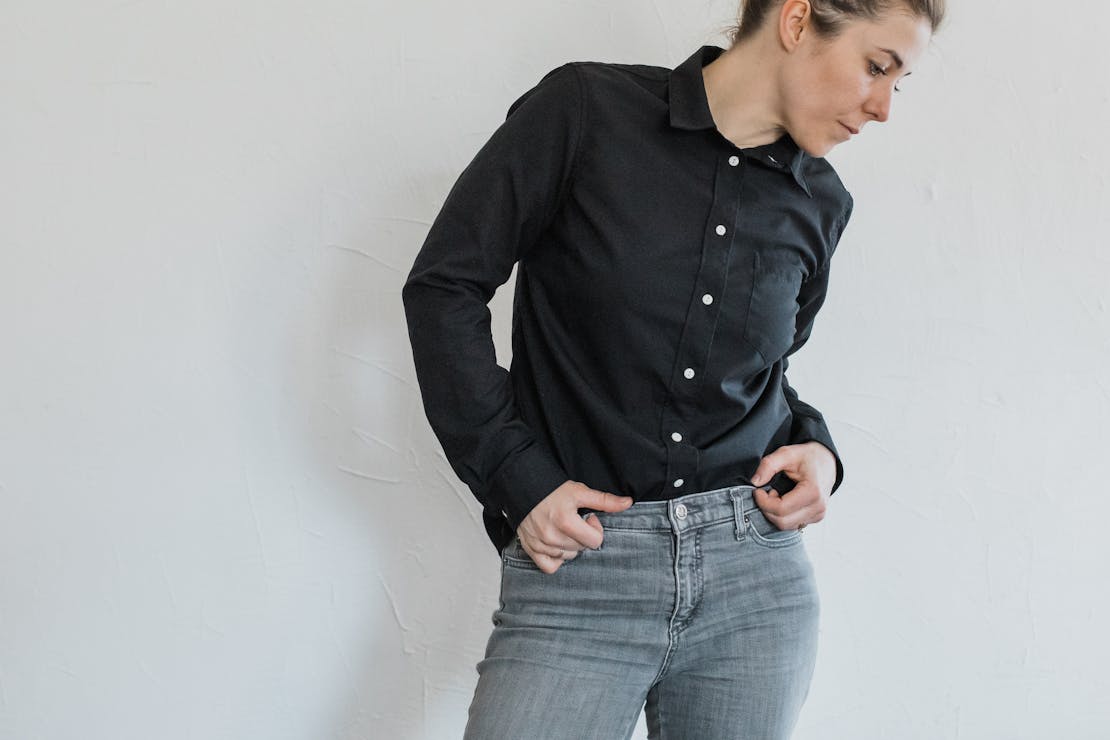 Our Verdict
Unlock the Pro Summary
Save time. Get access to brief summaries of our reviews so you can browse and make decisions more efficiently.
Pros
Merino wool is an ideal material for travel clothing
Quality of stitching is A+, this won't be coming apart anytime soon
Does not wrinkle easily
Cons
Not the flattering feminine fit they advertise
Material is a little itchy
Heavy material
Recent Pack Hacker Video
Technical Details
Notable Materials

Merino Wool

Manufacturing Country

China

Warranty Information
Full Review
If you've been following Pack Hacker, you know just how much we love Merino wool. We've even written a guide about it. There are so many benefits to using Merino wool for everyday items, but it's especially helpful for clothing you plan on traveling with.
Wool is breathable, odor, stain and wrinkle resistant, plus it's durable and offers better climate control than other fabrics. It is also quick drying, which has become a favorite phrase among both backpackers and digital nomads alike.
Wool & Prince is an American company that specializes in creating everyday clothing made from Merino wool. They believe in creating quality garments from excellent and durable fabrics so people can own less items and own them for much longer. Who wouldn't get behind that? They even extend an invitation to contact them should your well-worn Wool & Prince gear need mending. They're mainly known for their men's clothing line, and up until recently Wool & Prince did not offer anything for women.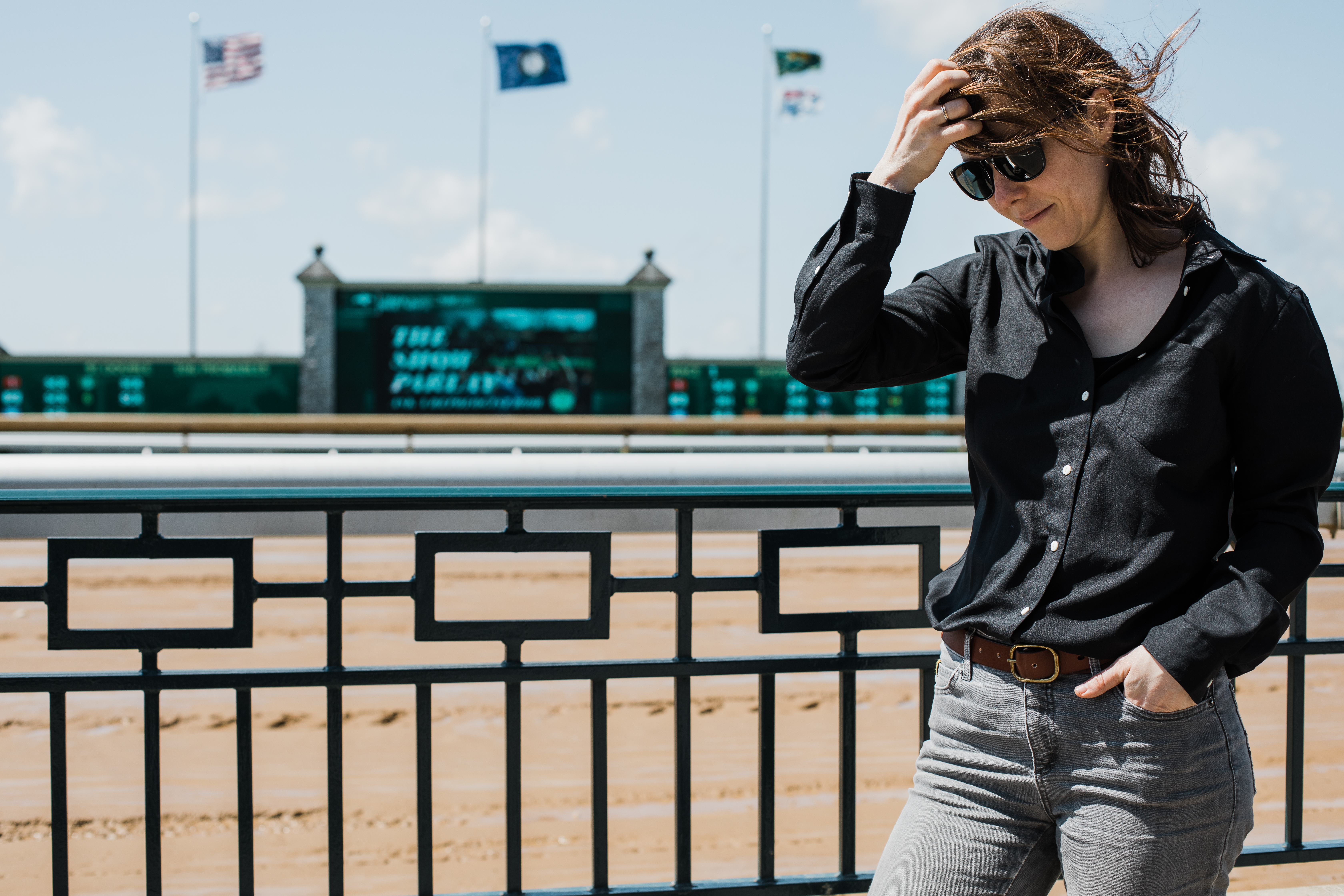 Enter the Women's Fitted Shirt. A tailored button-up shirt designed for women, which claims to be "designed from the ground up with feminine details and bust darts for a flattering, tailored fit." The shirt currently comes in four colors, all with white buttons (even the solid black, which is a nice contrasting detail). There's a front breast pocket on one side that blends into the shirt.
Now let's be frank before we dive into the nitty gritty. The fit misses the mark.
As a whole, the fit is quite boxy and could easily be classified as a boyfriend cut. Luckily, this style is quite popular at the time of this review, so you could look super trendy in this button-up. Pair it with some jeans and tie the extra fabric at the bottom to give you a more feminine silhouette. Tucking it into a pair of high-waisted slacks is also an option, though the length of this top leaves a lot of excess material to bulk up your pants and it billows out at the back quite a bit.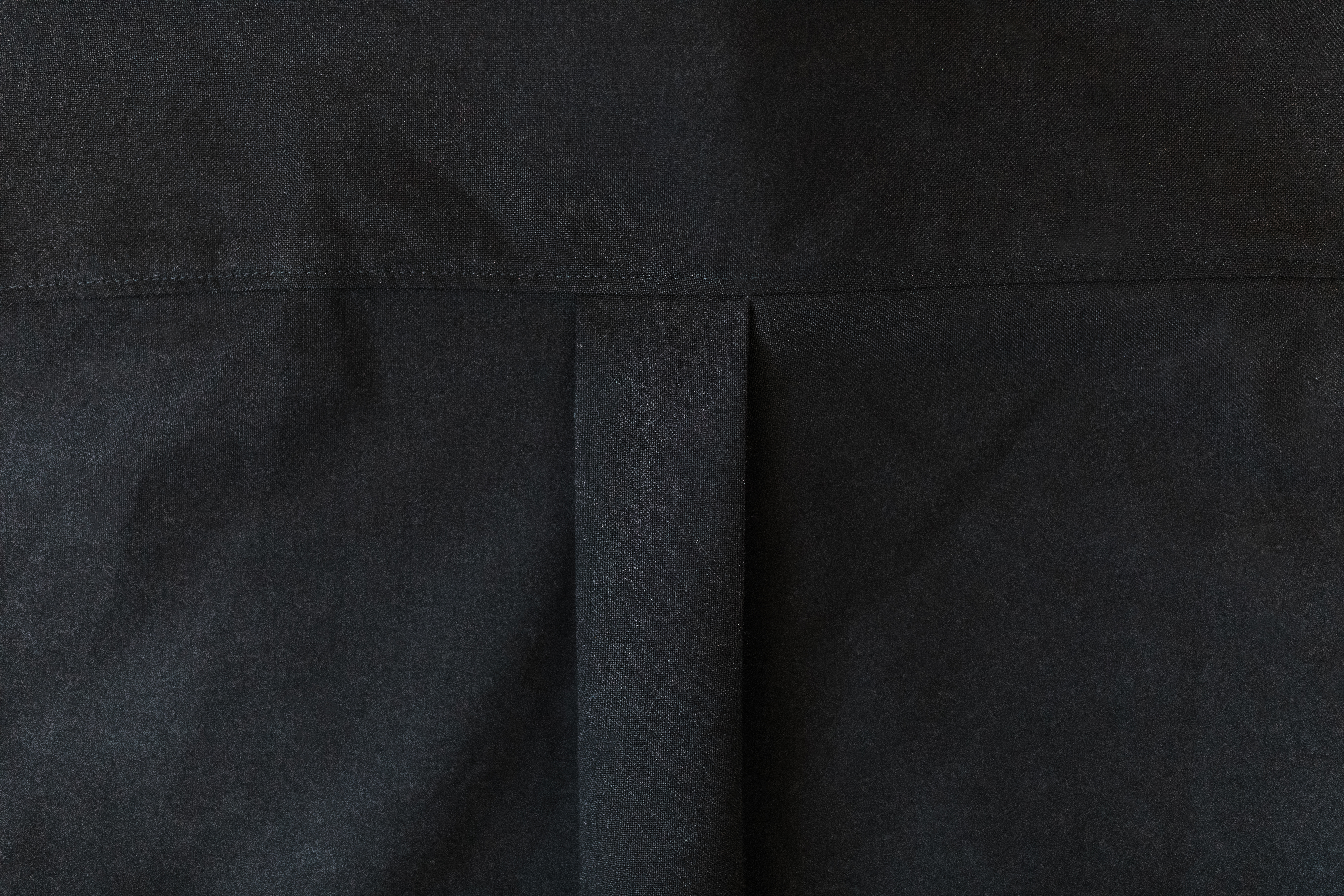 The shirt is made of 100% Merino wool, 17.5 microns. Microns is the measurement used to describe the diameter of the wool, and the smaller the number the finer the wool. 17.5 Microns would classify this wool as lightweight. That being said, the material of the Fitted Shirt still feels thicker than your typical cotton button-up. Luckily, Merino wool regulates temperature really well, so it does still work for a hot summer day, as we tested out in the Kentucky heat. We have been testing this Fitted Shirt through winter and into spring, and so far it hasn't caused us to overheat—even when sitting right next to a fire while reading.
Merino wool is typically not an overly itchy wool, but the Fitted Shirt did strike us as a bit itchy. This can easily be remedied with an undershirt, so it's not a dealbreaker in our minds.
One of the reasons we were so excited to try out the Fitted Shirt was because it's an ideal make and model for travel. Pulling a shirt from the bottom of your bag and having it come out ready to wear without needing a wash or an iron? That's the stuff that dreams are made of!! And this shirt does exactly that.
This alone keeps it on our packing list as a digital nomad. For all of those last minute video meetings with clients, we all need something a little more presentable than our day to day t-shirts. As it's wrinkle and stain resistant, you can pretty much guarantee you'll look dressed to impress when your Skype meeting starts up.
And because of the Merino, it also dries quickly. You can hand wash or machine wash in cold and lay flat to dry. (FYI: You will want to avoid using bleach or warm water!)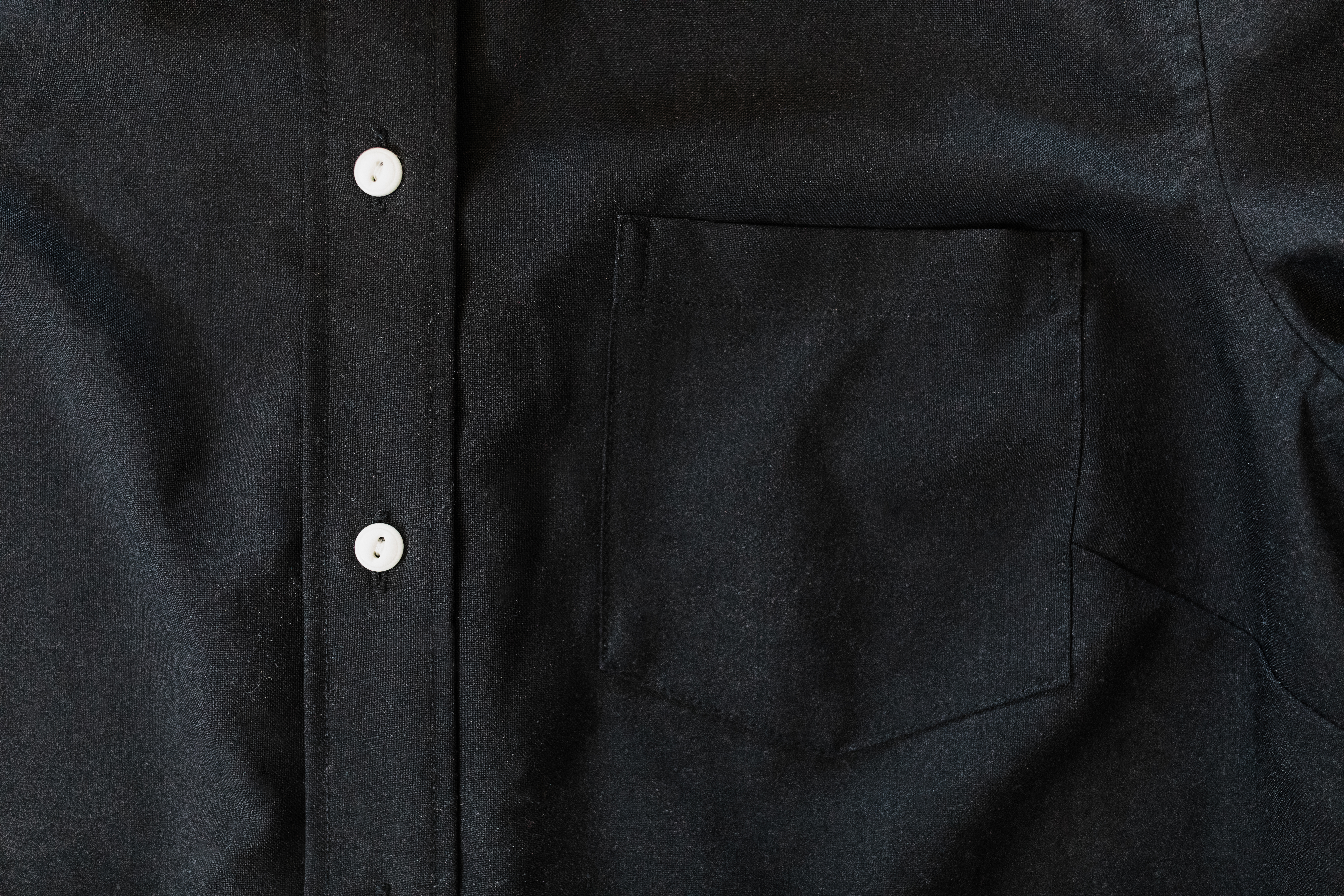 One of the major things we noticed when test driving this shirt was the quality of the material and workmanship. This is not a shirt that feels like it will fall apart if you blow on it too hard. It feels sturdy and the stitching looks absolutely perfect. The seams are small and tightly stitched. Not every company lives up to their beliefs when it comes to quality, but Wool & Prince sure does. We wouldn't be surprised if this shirt is still in rotation in a couple of decades. With its timeless style, that wouldn't bother us one bit.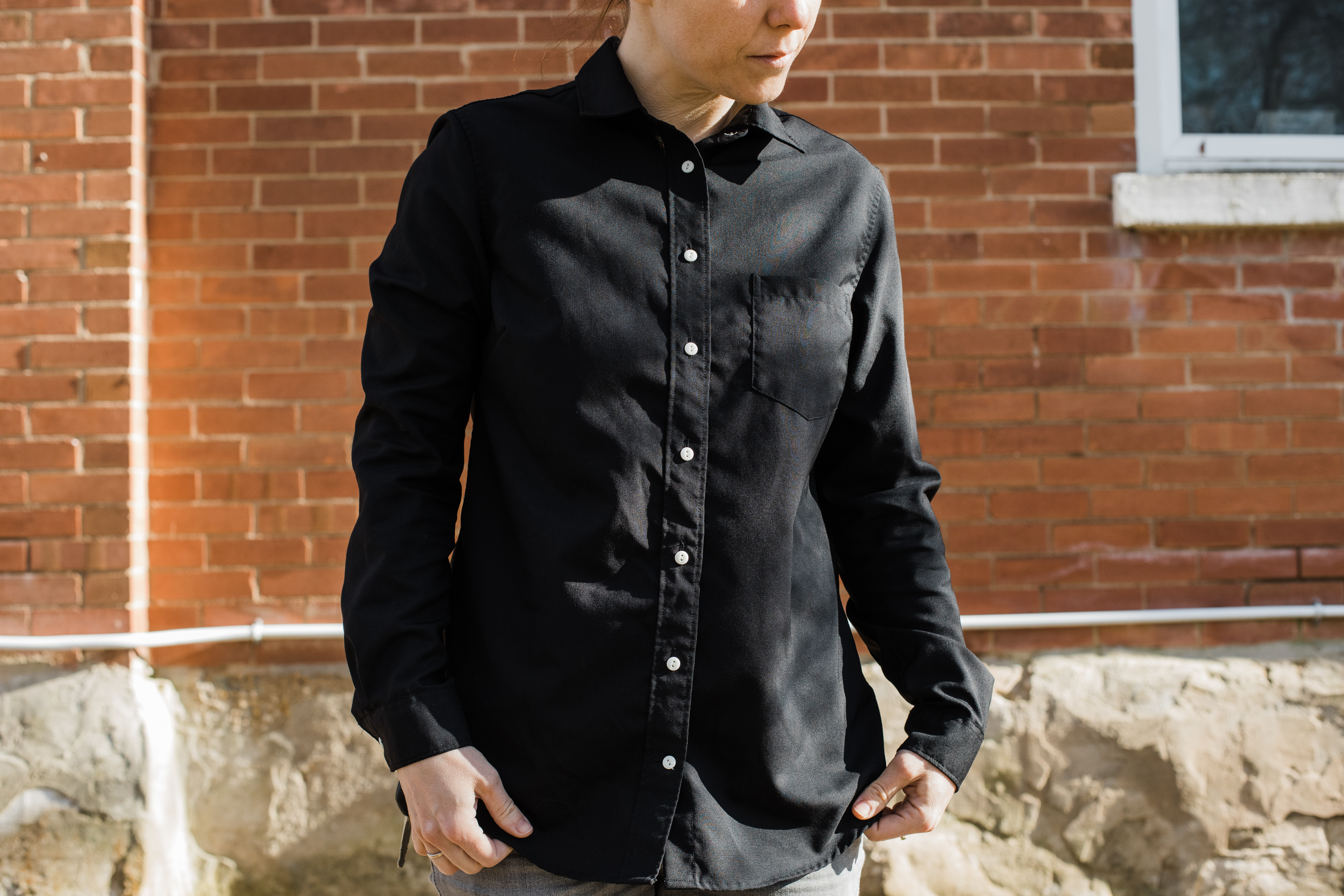 All in all, there are a ton of great points for the Wool & Prince Women's Fitted Shirt, but it's not quite the feminine silhouette we had our hopes set on. With some creativity in how you wear this, we still think you'll find it to be a beneficial piece in your wardrobe for travel and everyday activities.
Usage Timeline
Initial Usage
Condition: Good
Fit is not what we were hoping for.
1 Month of Use
Condition: Excellent
Not a stitch out of place.
2 Months of Use
Condition: Excellent
Fit is still something to get used to, but the quality of the shirt is incredible.
3 Months of Use
Condition: Excellent
Requires an undershirt, as it can be quite itchy.
6 Months of Use
Condition: Excellent
Handles wear and tear well, dries quickly.
Access the Pro Community Discussion
Get your questions about the Wool & Prince Women's Fitted Shirt answered from our team and the Pro Community right here on the page. Plus, join discussions with other members about gear, guides, and more.
Other Clothing & Accessories Reviews