Vivobarefoot Gobi II Review
A minimalistic desert boot with an ultra-thin sole, the Vivobarefoot Gobi II are durable, lightweight shoes for light travelers & minimalists.
Our Verdict
Unlock the Pro Summary
Save time. Get access to brief summaries of our reviews so you can browse and make decisions more efficiently.
Pros
Functional and fashionable enough to be the only shoe you'll need for most travels
Minimal design, minimal effort—they hold up pretty well, even without polish
Lightweight and compressible (easy to pack)
Cons
Sizing can be a bit of a bear. Order multiple pairs and you'll be just fine.
The tab can break off after a few months of heavy use and pulling them on and off
Takes some time to get used to—best to order and wear months before you plan to travel
Recent Pack Hacker Video
Technical Details
Weight (lb)

1.36 lb (0.6 kg)

Men's Size 10.5 (EUR 42)

Notable Materials

Leather, PRO5 Sole, Cork, Pittards Wild Hide

Manufacturing Country

China

Warranty Information
Full Review
Get up to 10% off Vivobarefoot • Join Pack Hacker Pro
If you're a savvy traveler, you've probably figured out by now that shoes always take up the most room in your luggage. Not only are shoes bulky and heavy, but oftentimes you need more than one pair to satisfy all of your needs (unless you're a flip-flops or bust kind of person).
Enter the Vivobarefoot Gobi II desert boots.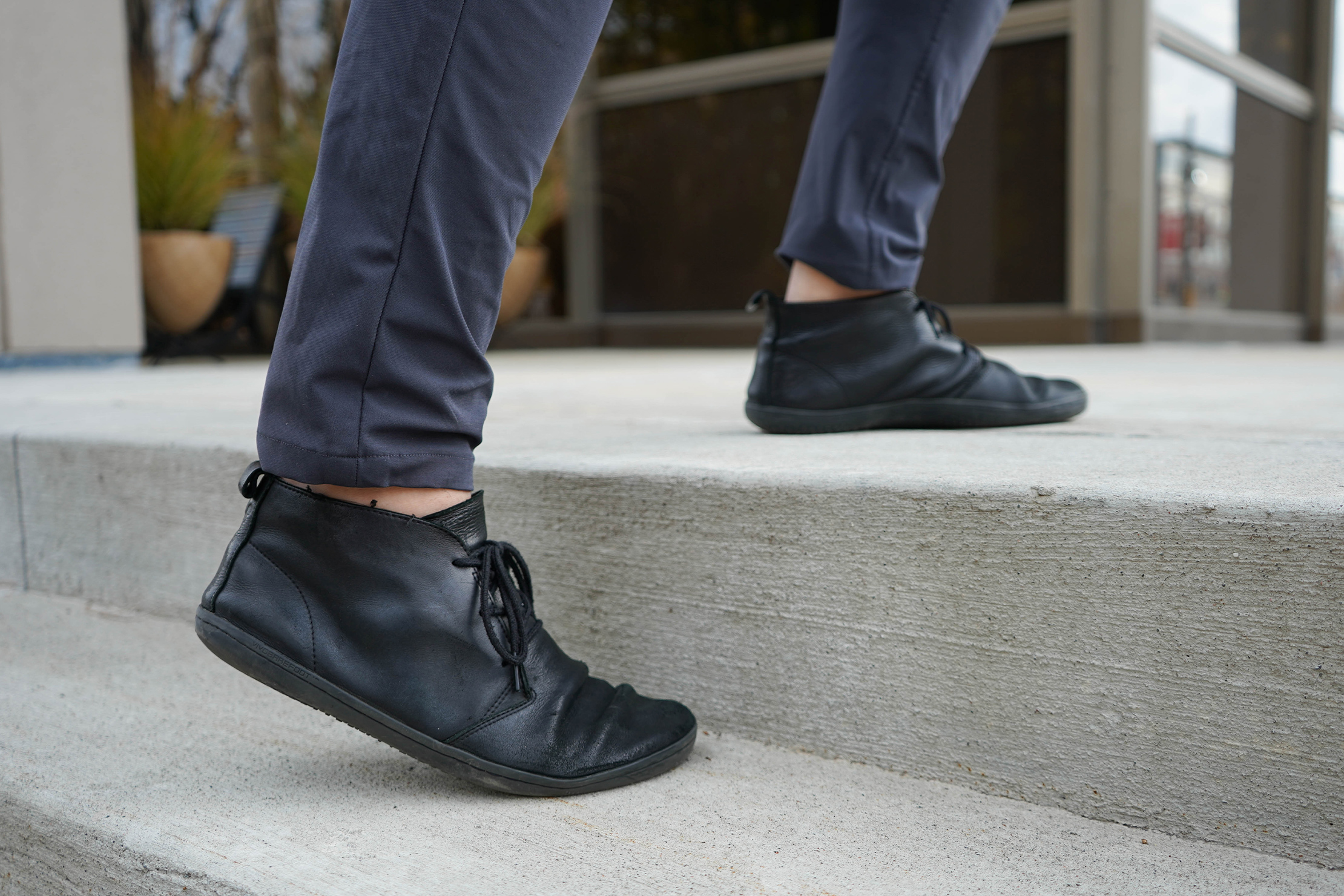 They're an excellent pair of minimalist shoes—lightweight, flexible, and designed to be the only pair you'll need. We've been testing multiple pairs of the Gobi II shoes for three-plus years now, which should show you just how much we dig them.
So let's check them out.
Materials & Aesthetic
The Vivobarefoot Gobi II desert boots strike the perfect balance between urban and rural. You can wear these shoes on a hiking adventure or to a semi-formal business meeting, making them your go-to shoes for just about all your travels.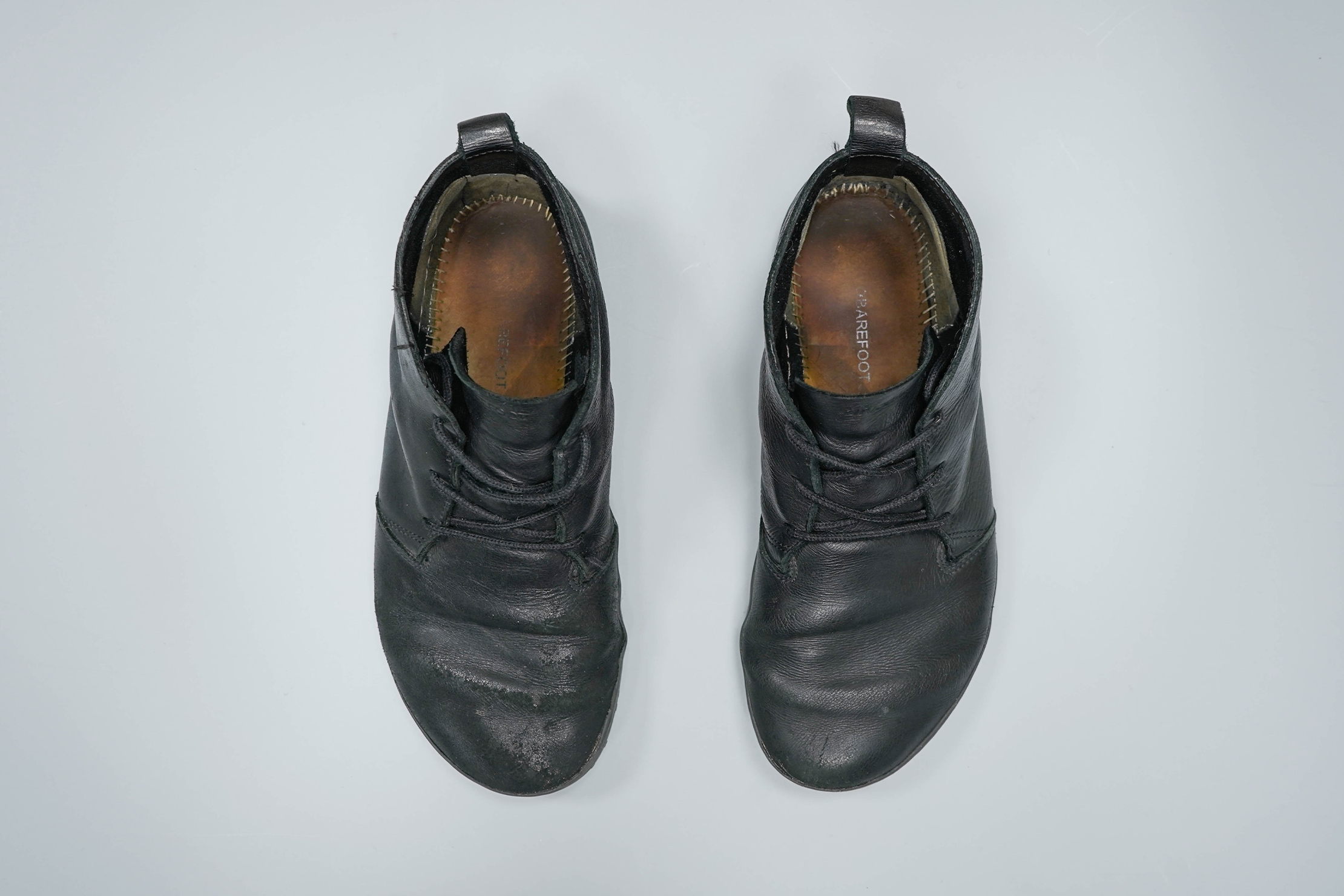 You can pick up the Gobi II shoes in both men's and women's fits—the shoes are practically the same, although the sizing, price, and colorways available are different. At the time of this review, the women's fit is only available in dark brown, while you can nab the men's in black or dark brown.
We've been testing men's black colorway, which we think ups the overall classy aesthetic. And you can easily dress them up. The dark brown looks sleek too but in more of an outdoorsy way.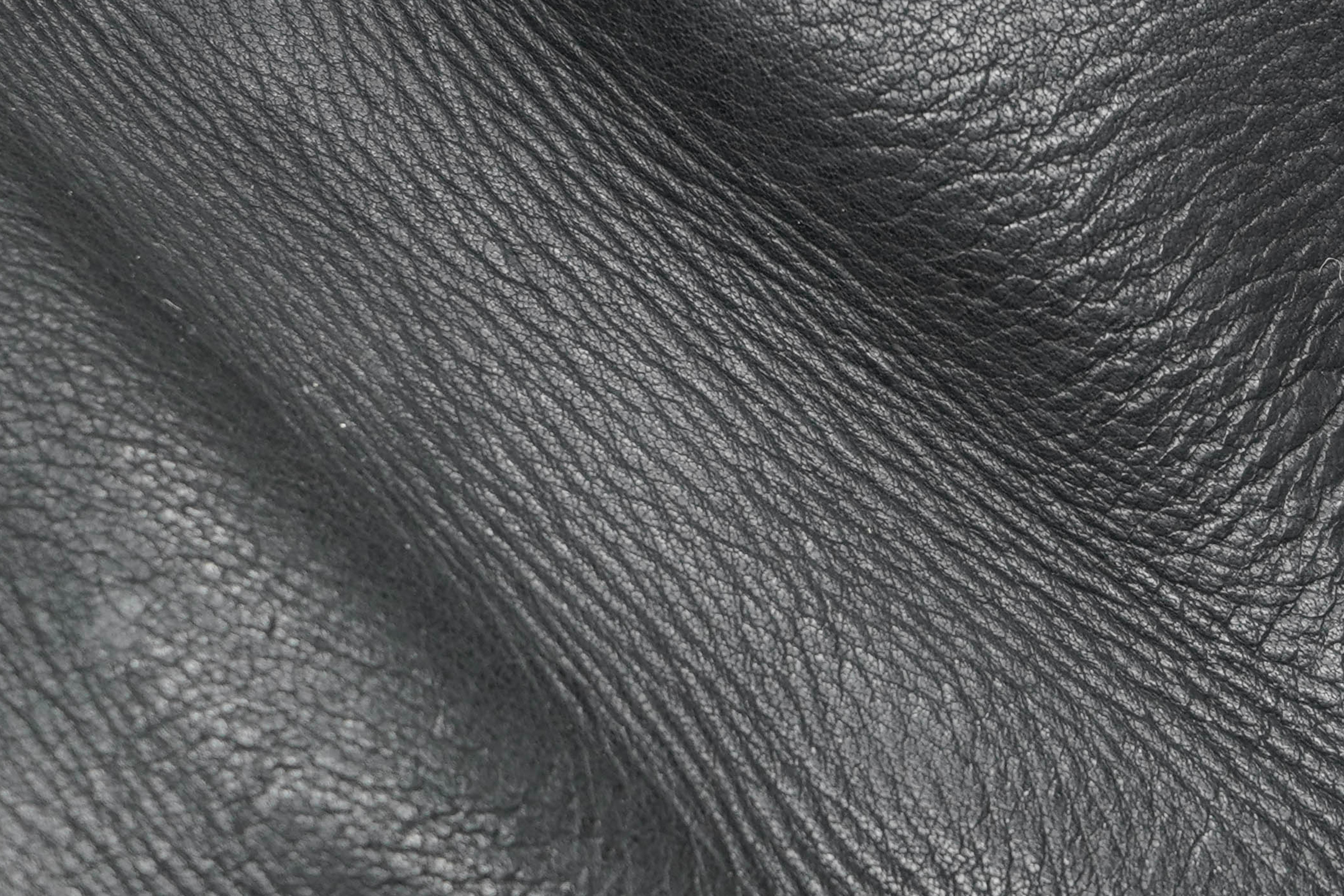 The shoes are primarily made of Wild Hide leather—Wild Hide being a term coined by the folks over at Vivobarefoot. They say the leather comes from "the hides of free-roaming animals that have lived a little and made love under the sun." So, there you go. We should note that Vivobarefoot only sources leather that's a by-product of the meat industry, which we certainly appreciate from an ethical/eco-groovy standpoint.
If you'd still rather pass on the leather—good news! Vivobarefoot recently launched the vegan-friendly version of the Gobi II desert boots made of Eco-Suede. We haven't tested these shoes ourselves, so this review will be focused on the leather version. That said, most of the features on the leather version hold true for the vegan one as well.
There's a removable cork insole, which is very slim and flexible. If you are not used to super-thin soles, you'll want to ease into it to avoid any unnecessary pains. (We'll touch on this more in a bit.)
We like that the insole is removable, allowing you to choose how minimalist you want these shoes to be. Though, regardless if you keep it in or take it out, you will still feel the sticks and stones beneath you, as well as the heat radiating off of pavement in the summertime. When you're first transitioning to minimalist shoes, this can be an odd feeling. But after you get used to it, you'll likely grow to love feeling the ground (at least we have). It's like a mini foot massage every time you walk out the door.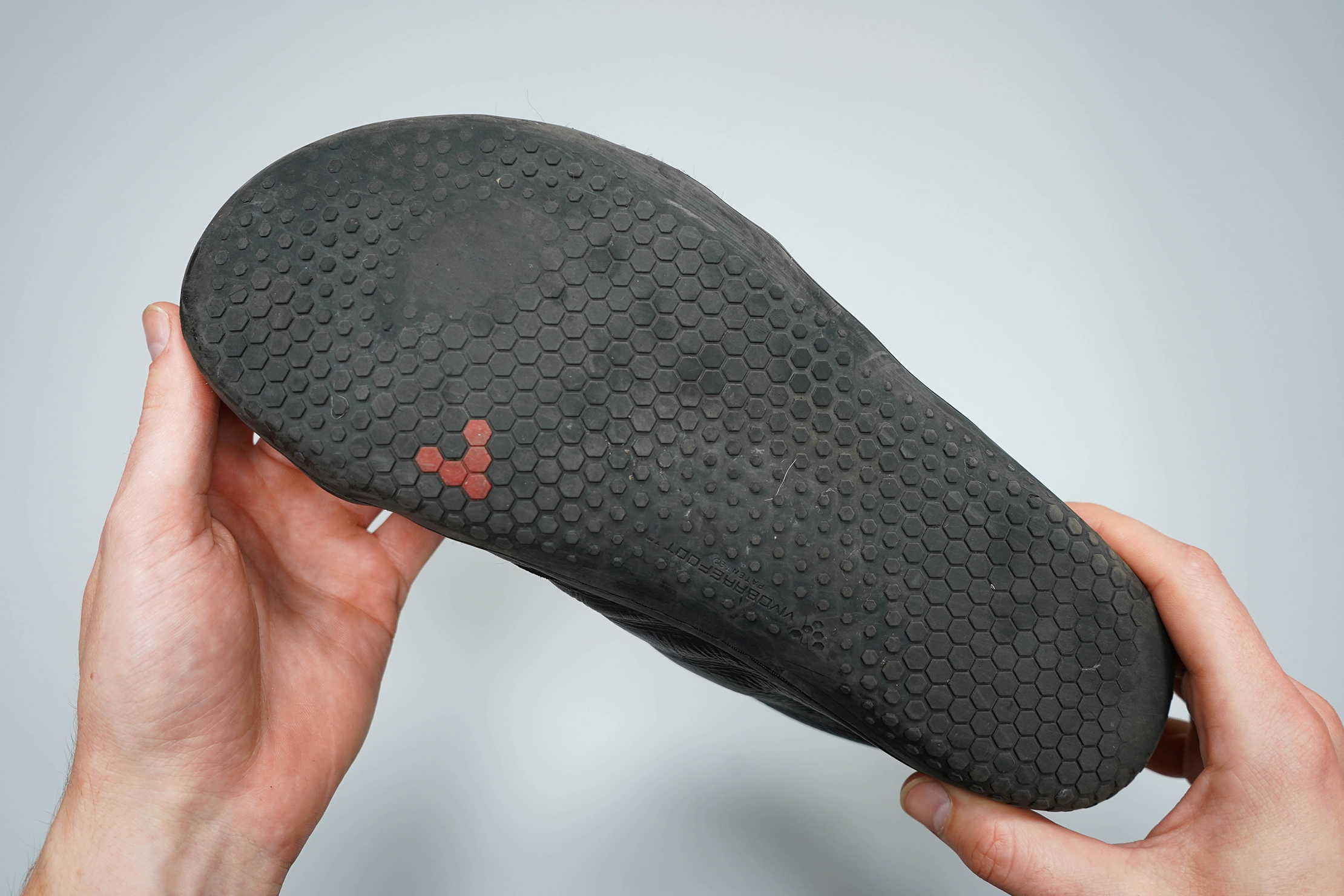 The TPU outsole is slim and puncture-resistant, meaning, if you step on a piece of glass with these, you're not gonna be screwed. The sole is also quite-grippy, so you can feel safe as you traverse the slick cobblestone streets of Prague.
Features & Benefits
Before we dive into the specific features of the Gobi II boots, we want to mention Vivobarefoot's 100-Day Trial period—which is a major feature of buying these shoes. This trial allows you to return your shoes for a full refund within 100 days of testing them.
In the past, we have ordered multiple pairs of Gobi II's in different sizes, returning all the pairs that weren't the perfect fit. That little hack has served us well as Vivobarefoot's sizing can be a bit tricky. That said, we haven't tested the 100-Day Trial specifically as it didn't exist when we first started wearing our Gobi II's (yeah, we're that legit), so your mileage may vary.
Okay, back to the shoes.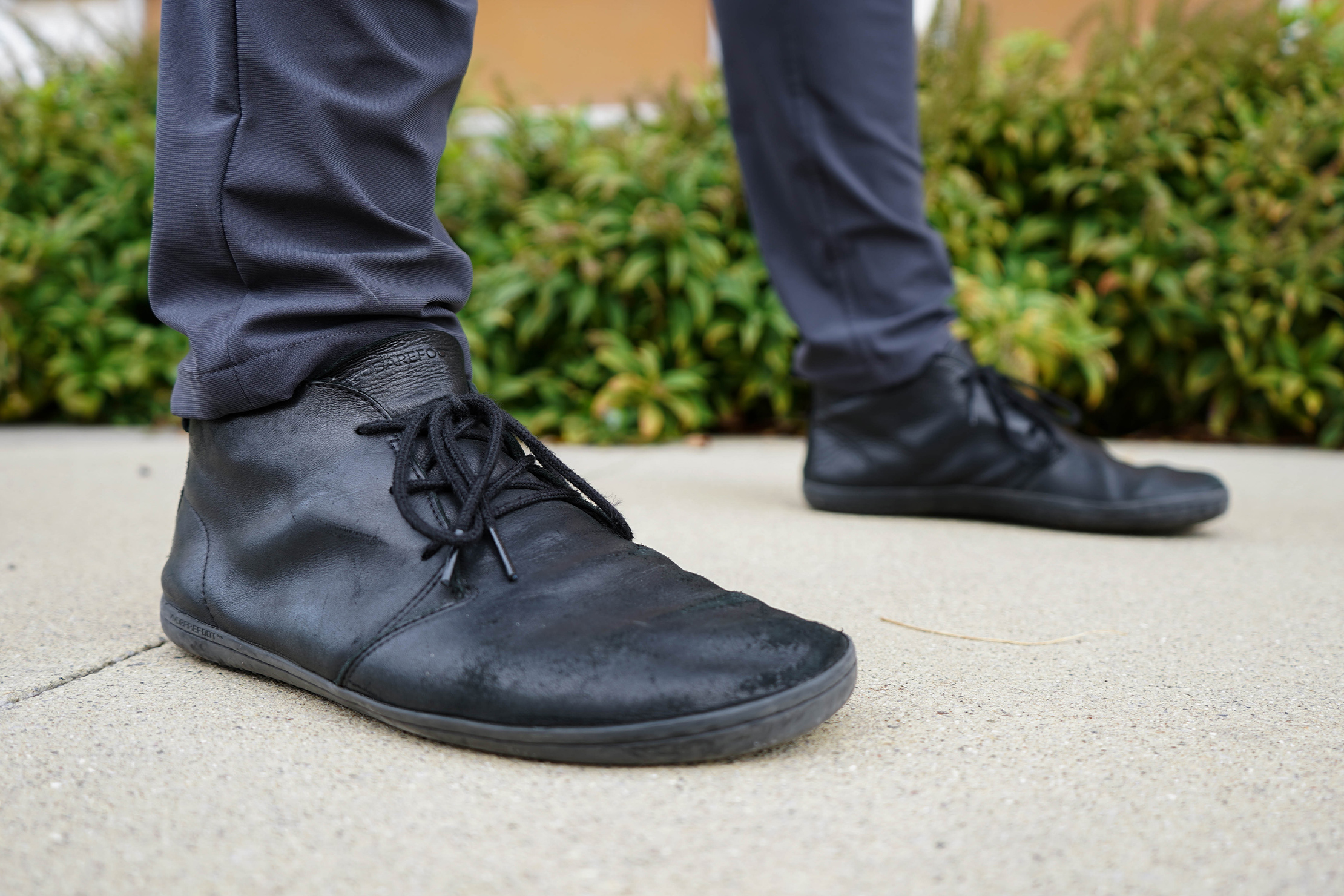 As we've already said, the Gobi II boots are barefoot-style minimalist shoes. If you're familiar with us here at Pack Hacker then you'll know we've fully bought into the "barefoot hype." Not only because of the potential health benefits—although we're not podiatrists, so make sure to do your own research—but because minimalist shoes are great for travel.
First of all, they're lightweight. One pair of these Gobi II's weighs in around 20.5 ounces or 1.3 pounds (in a men's size 10.5/43 EU). When traveling out of one backpack, it's important to cut ounces anywhere you can. And, besides being lightweight, the Gobi II's are versatile enough to work for multiple occasions, so you'll cut weight simply by needing to pack less.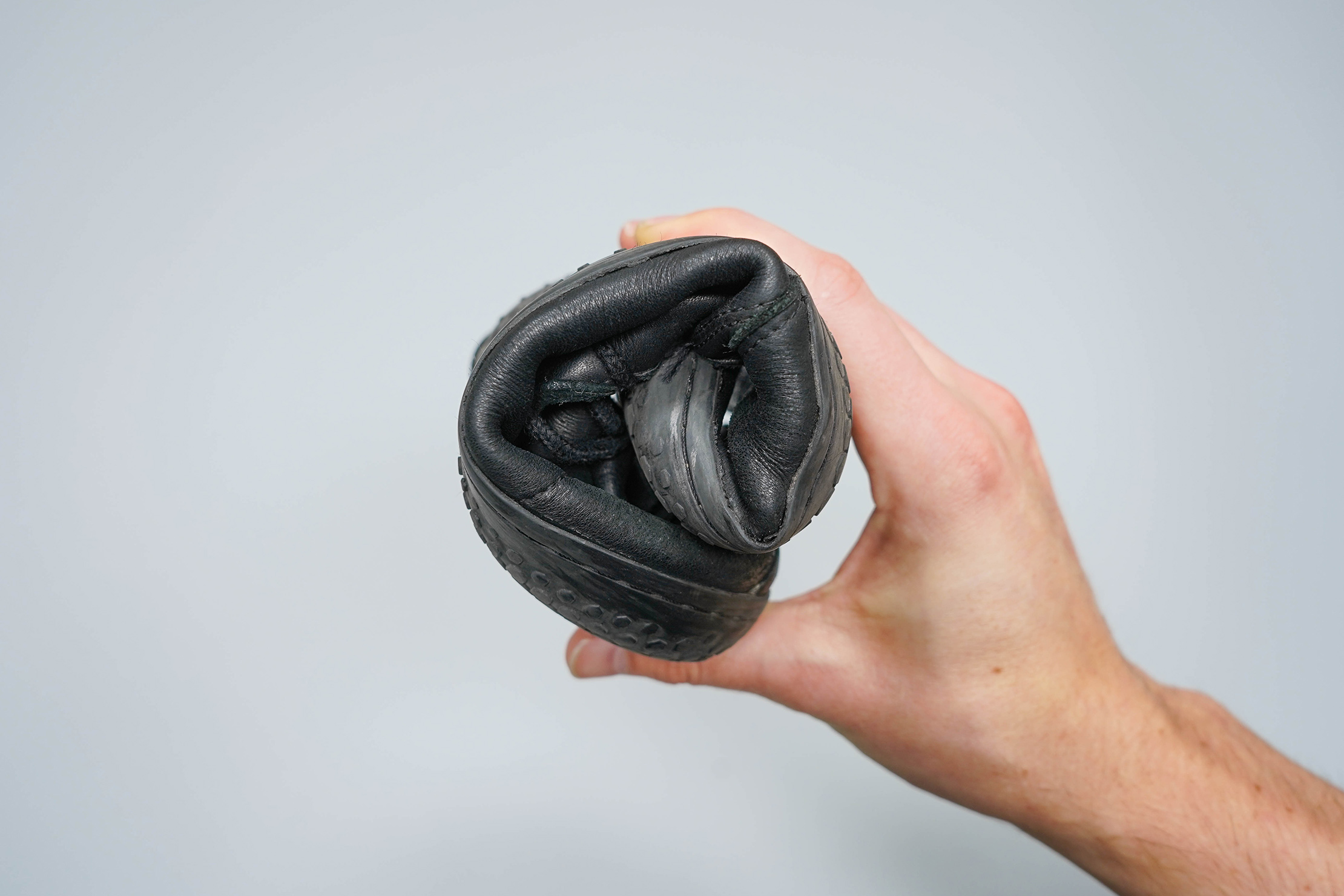 The Gobi II's are also flexible. So flexible that you can roll them! We don't suggest packing these shoes rolled up—as that'll put unnecessary strain on the materials—but the flexibility allows you to squish them into your pack. Plus, the flexibility allows your foot to act like a foot by not restricting your movement at all.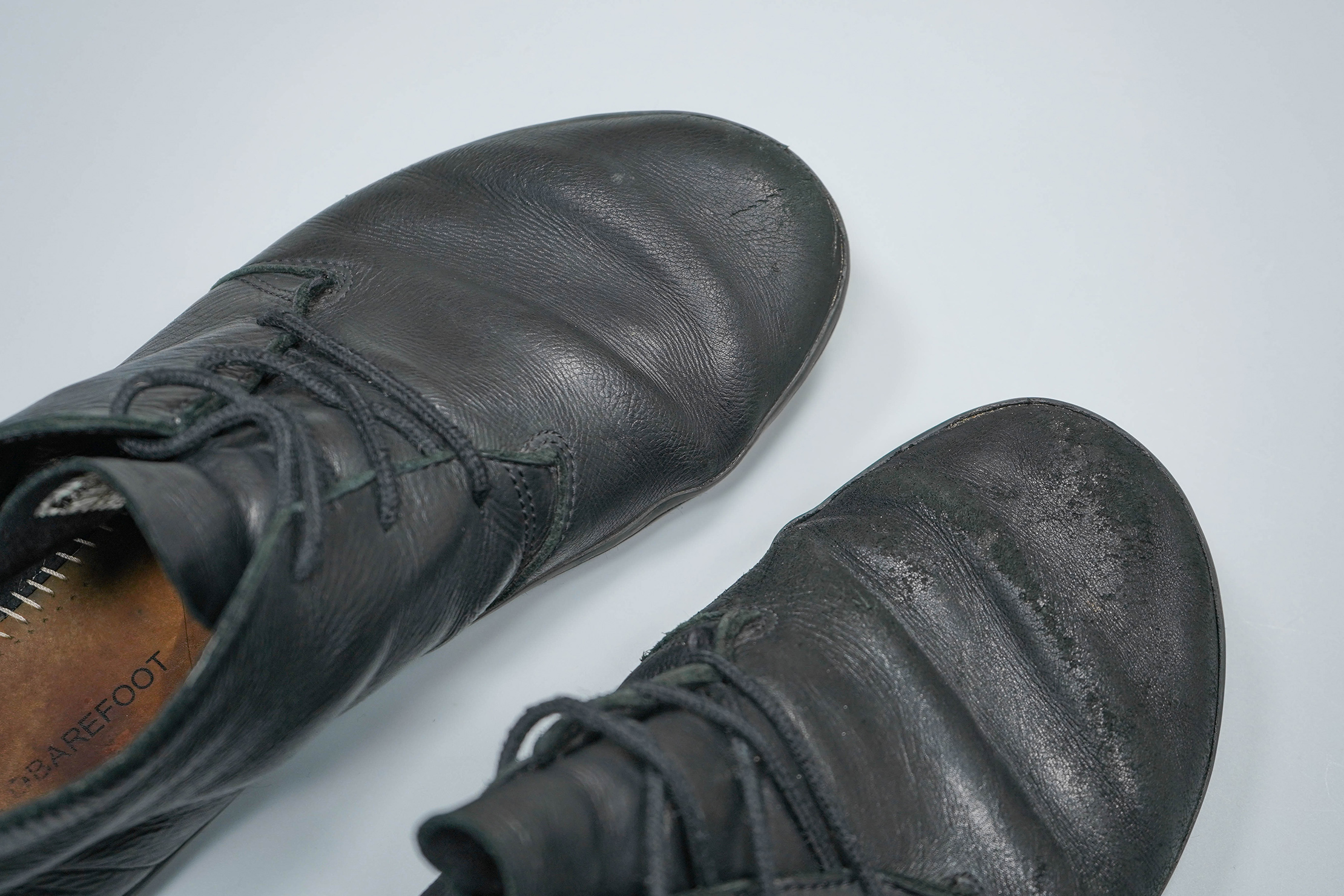 We're also digging the wide toe box, which is a staple of any minimalist shoe. Most shoes taper at the front, squishing your toes together. The wider toe box allows your toes to spread out and breathe, and we like the way that feels. Especially after flights or long days out and about, which can cause your feet to swell. And if you also have naturally wider feet than average, you'll appreciate this feature.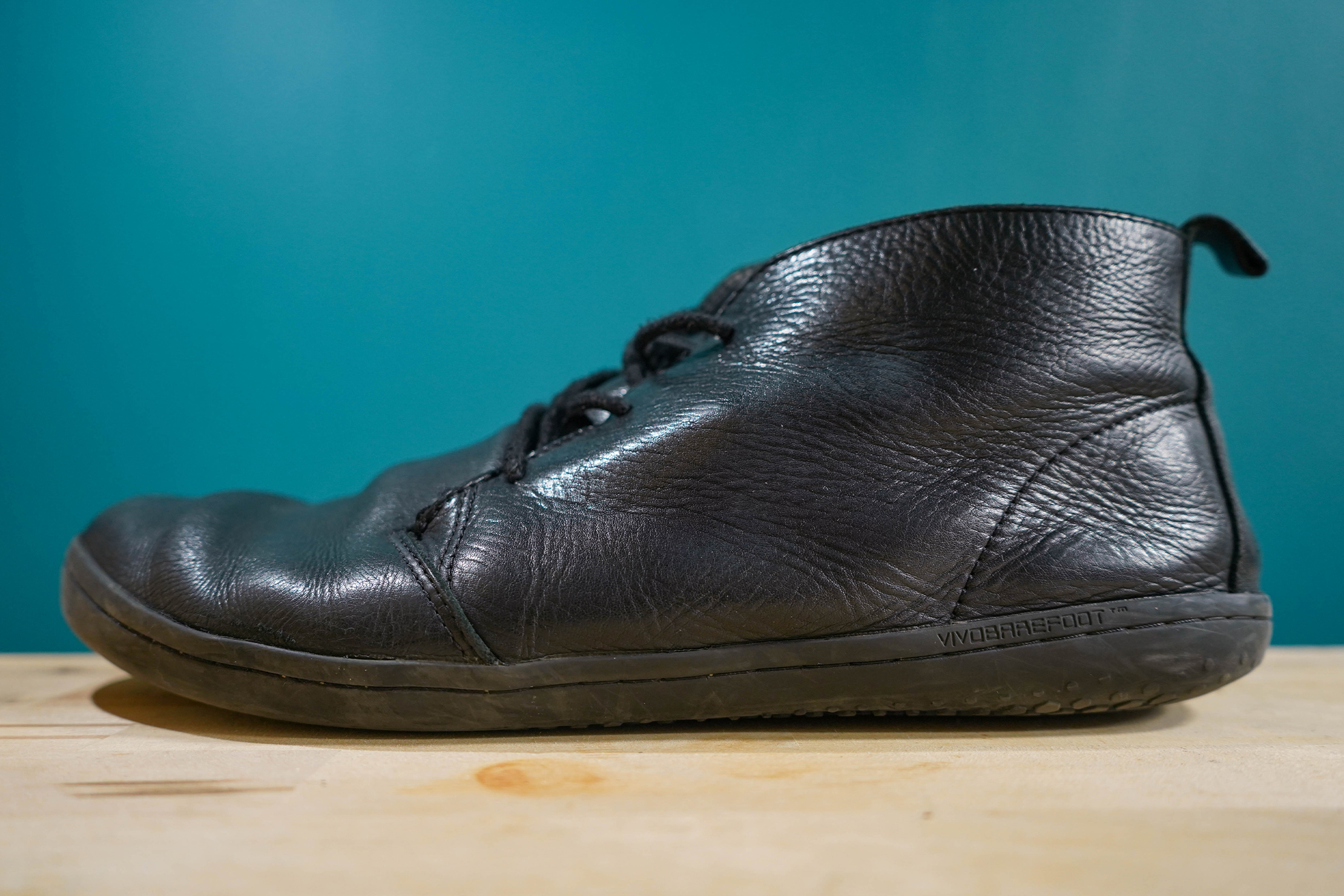 Finally, they're a zero-drop shoe, meaning there is no elevation from heel to toe. We're digging this feature as it's said to improve posture, balance, and take the strain off of more fragile parts of feet. It also helps alleviate lower back pain.
All of that said, it takes time to adjust to minimalist shoes after a lifetime of wearing traditional footwear. Do your research on how to transition before fully committing and take it slow. You'll thank us later.
Durability & Testing
We've been testing the Vivobarefoot Gobi II desert boots for years. We've traveled with them to all sorts of places—over 30 countries—in all sorts of weather and they've never let us down. Yes, even in winter.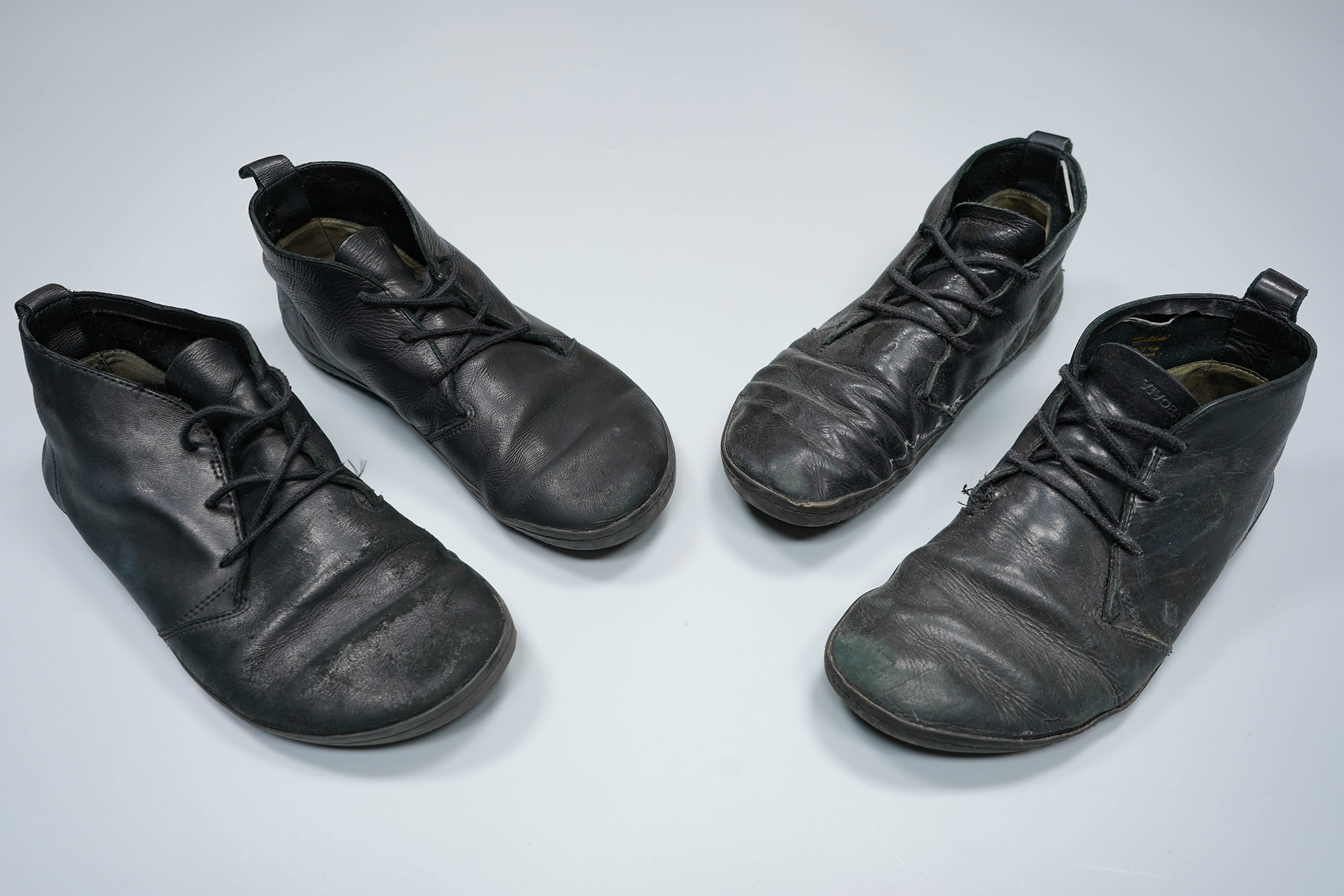 Usually, a pair of Gobi II's last us approximately a year, give or take a couple of months. But, keep in mind, we wear the Gobi II's nearly every day.
Usage Timeline
Initial Usage
Condition: Excellent
Feels comfy, looks classy with its fresh, smooth leather.
3 Months of Use
Condition: Good
They're breaking in without ripping up.
6 Months of Use
Condition: Mediocre
One of the tabs has broken off and the side-stitching is starting to fray.
9 Months of Use
Condition: Dead
After wearing them nearly every day, they are as good as dead. On to the next pair!
1.5 Years of Use
Condition: Excellent
Loving our second pair. The leather is getting a little worn, but not in a bad way.
2 Years of Use
Condition: Dead
After near-daily use for a year, our second pair has joined the first in being dead. Just ordered pair number three.
2.5 Years of Use
Condition: Good
The sole is starting to get a little worn on the heels, but nothing major.
3 Years of Use
Condition: Fine
More wear and tear, but we should be able to get more use out of this pair.
Access the Pro Community Discussion
Get your questions about the Vivobarefoot Gobi II answered from our team and the Pro Community right here on the page. Plus, join discussions with other members about gear, guides, and more.
Other Clothing & Accessories Reviews