Uniqlo Wireless 'Beauty Soft' Bra Review
Uniqlo's Wireless 'Beauty Soft' Bra is designed for comfort, and with no seams or hooks in sight, you'll hardly notice it's even there.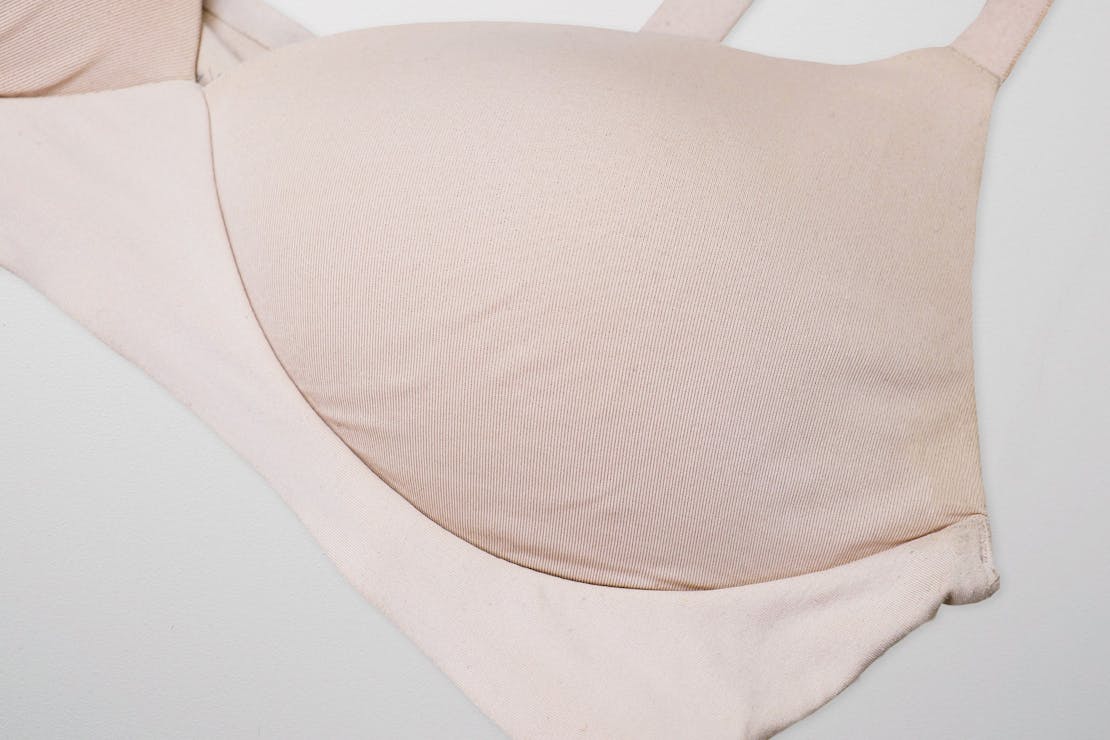 Our Verdict
Unlock the Pro Summary
Save time. Get access to brief summaries of our reviews so you can browse and make decisions more efficiently.
Pros
Comfortable and supportive, even after one year of use
The seamless bonded construction has you forgetting it's even there
Versatile and packable—perfect for travel
Cons
Not ideal for women with larger busts
Color has faded ever so slightly
Small ripple in fabric after one year of use
Recent Pack Hacker Video
Technical Details
Notable Materials

Nylon, Spandex

Manufacturing Country

China

Warranty Information
Full Review
Finding a good bra is never easy—finding a great travel bra is nearly impossible. To accompany you on extended travel around the world, a bra must be five things—lightweight, durable (holds up after numerous washes), comfortable, supportive, packable and versatile. At first glance, Uniqlo's Wireless 'Beauty Soft' Bra ticks all the boxes—but let's see if it holds up after testing.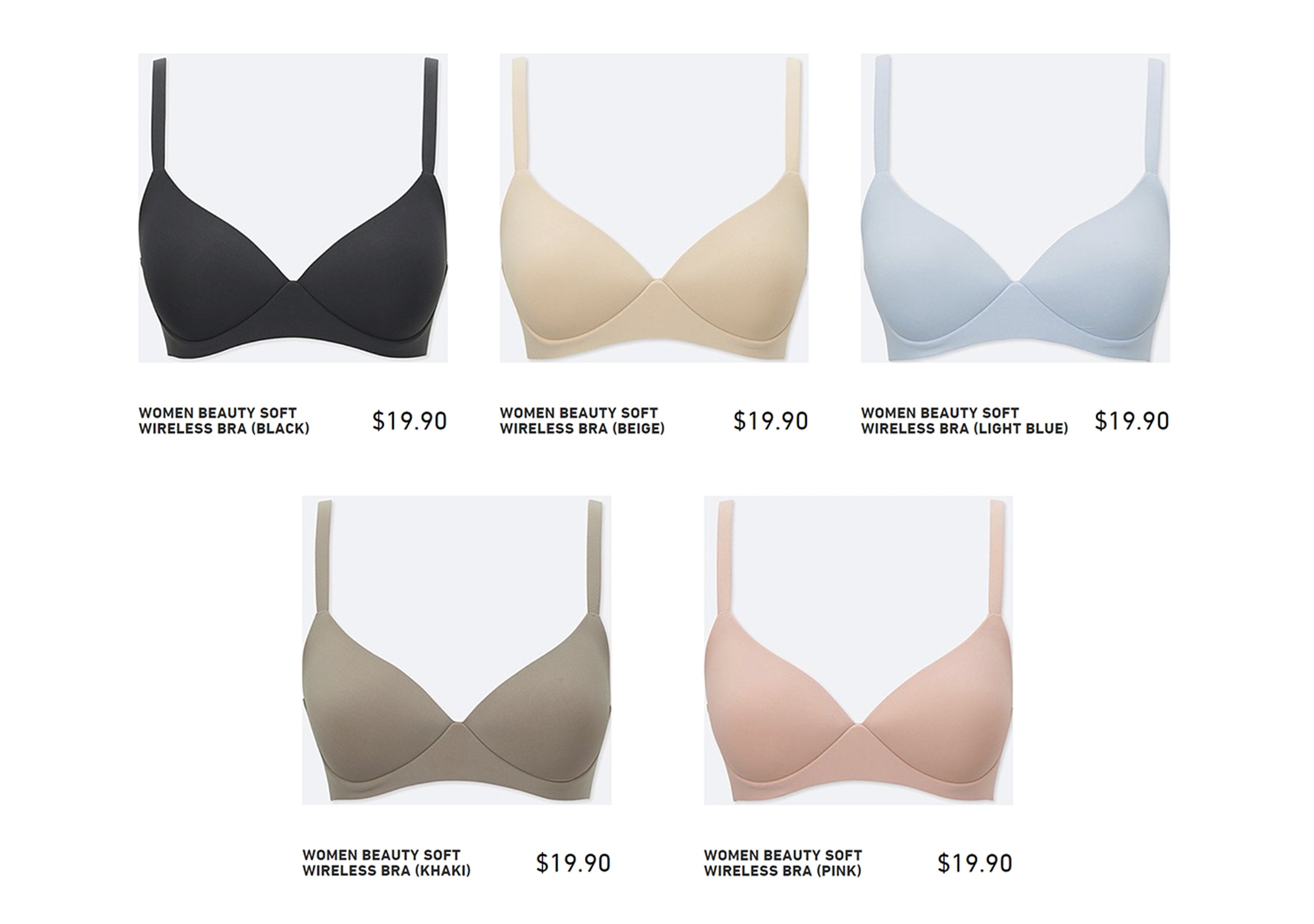 The bra comes in five colors; black, beige, pink, light blue and khaki. We are big fans of all the colors and love the muted tones—that being said, if you're after two or three to take with you while traveling, we'd stick with the black and beige. These two color options will work under any piece of clothing you may have. Completing the look, Uniqlo does offer matching underwear with their 'Airism Ultra Seamless Bikini Shorts.' It sounds silly, but matching underwear just makes you feel good—you can read our full written review of those by following this link.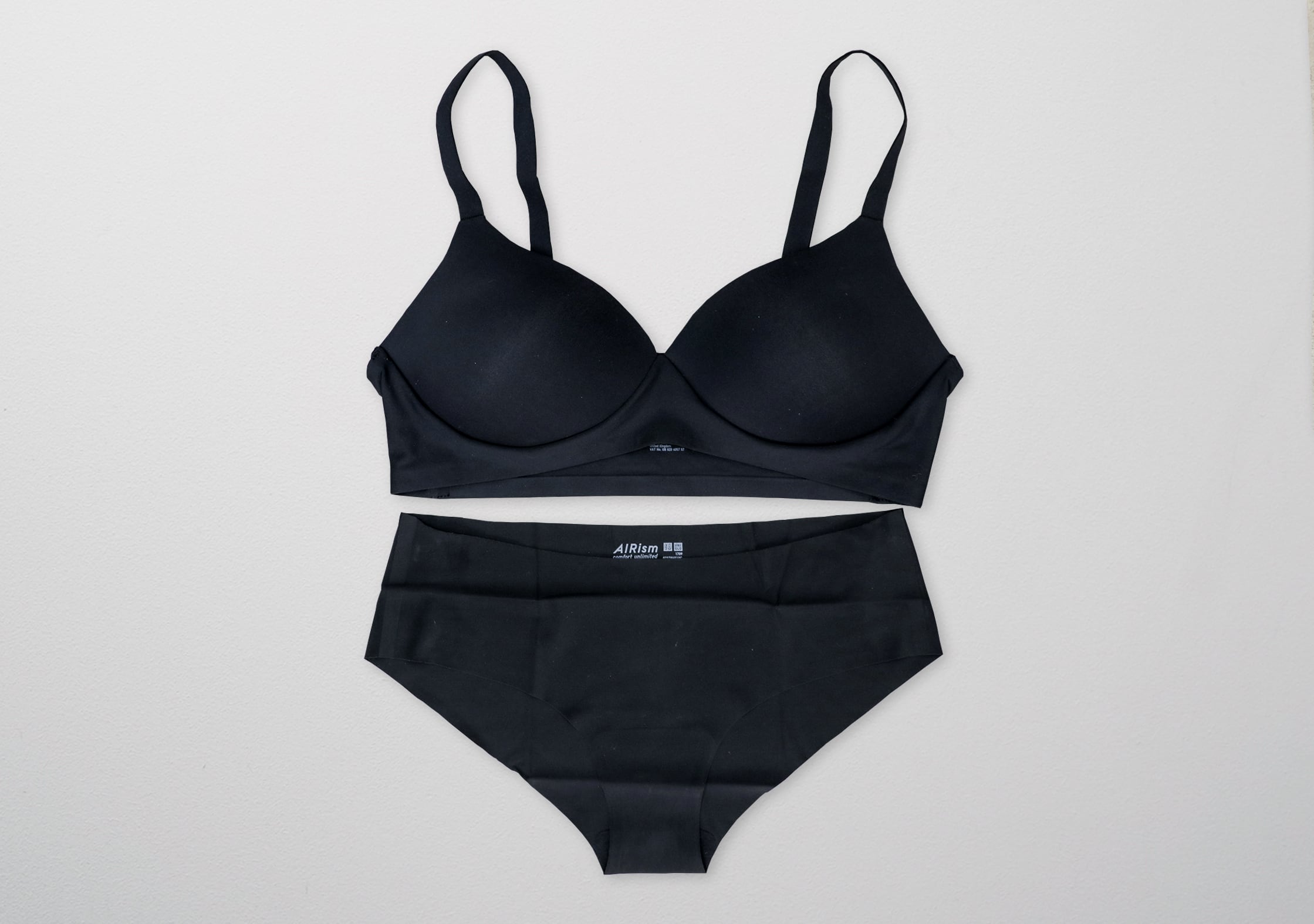 The Uniqlo Wireless 'Beauty Soft' Bra is made up of 79% Nylon and 21% Spandex. The nylon provides durability, whereas the spandex gives some extra elasticity for a nice, snug fit. The washing instructions direct you to hand wash with cold water, but if you do happen upon a washing machine along your travels we've found you can get away with throwing it in—just make sure it's on a delicate cycle.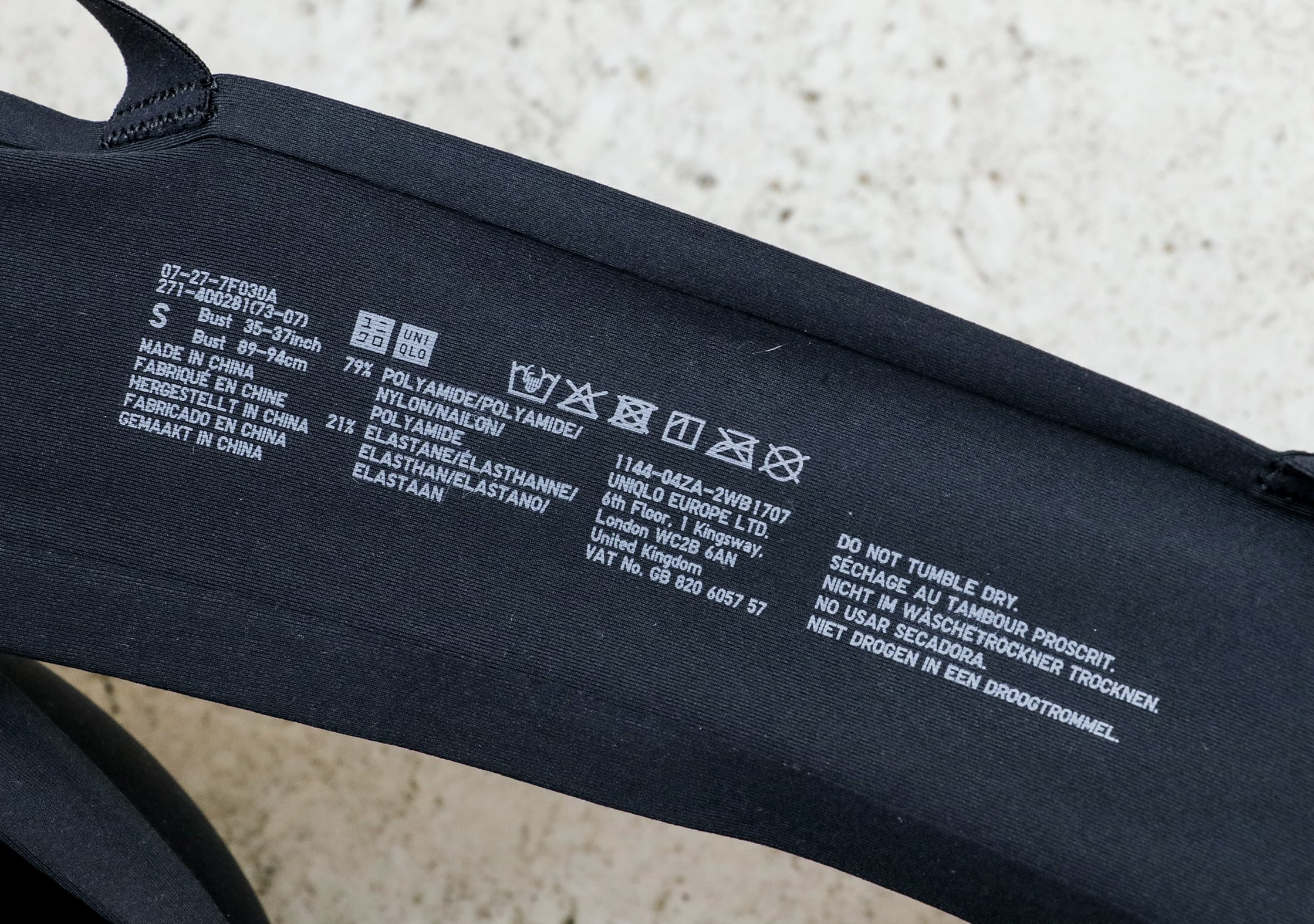 Uniqlo offers sizes of the Wireless 'Beauty Soft' Bra ranging from an extra small (33-35 inches bust) to a large (39-41 inches). Because this bra is wireless (no hooks or clips) it's just not suitable for people with larger busts—if you're in need of something a bit larger, Uniqlo does offer an XL size in their Wireless 'Beauty Light' Bra range. It's very similar, but features hooks at the back.
Due to the wireless nature of this bra, you could worry about how much support it offers… But the innovative design and urethane sheeting combine to provide a surprising amount of support. Whether you're spending the whole day wandering around a new city or running to catch the last train, this bra will keep everything in place. The wide, stretchy straps help take weight off your shoulders too.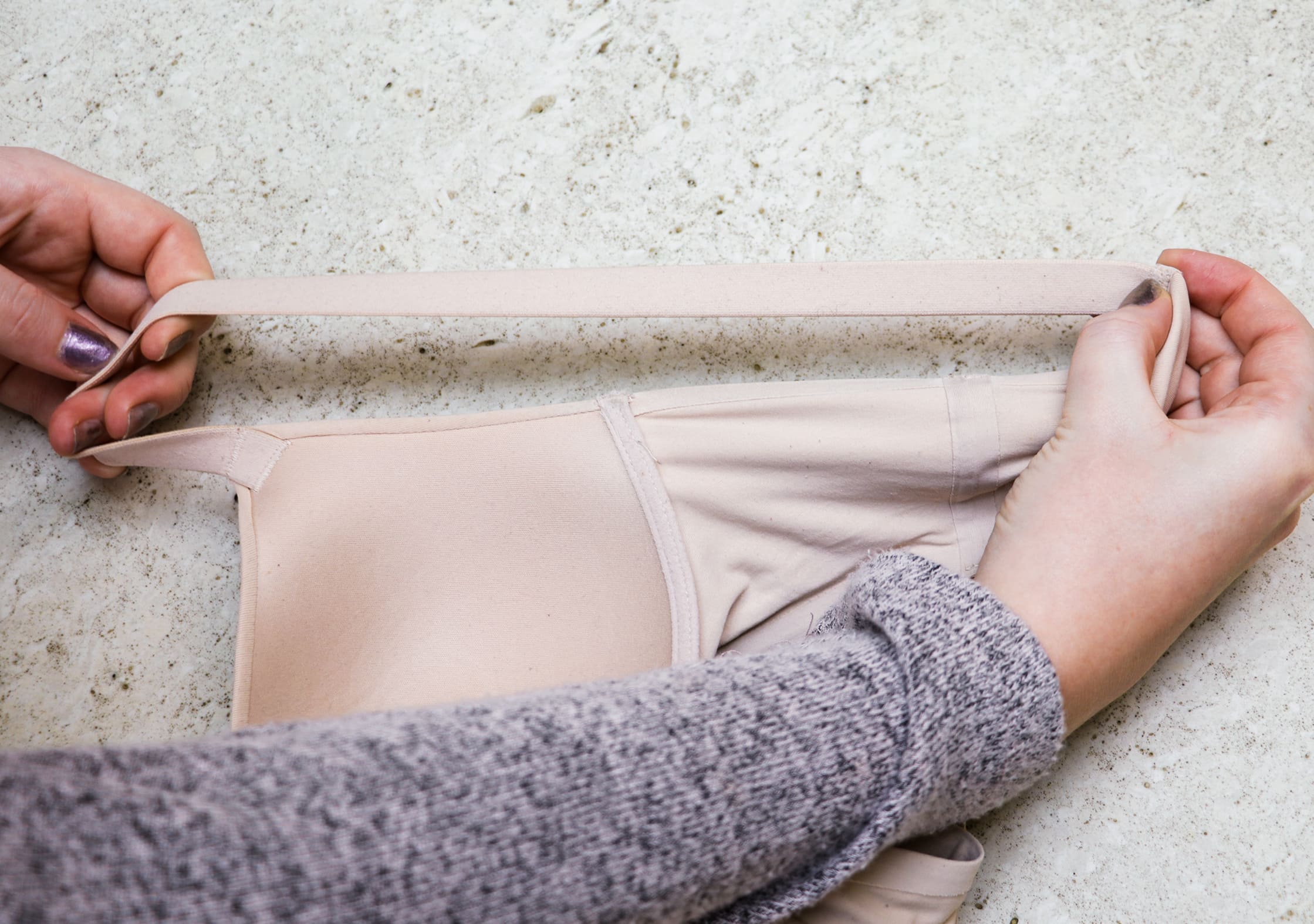 Arguably the best feature of the 'Beauty Soft' is the seamless bonded construction—the seams don't cut in or cause friction underneath your arms, bust, or back. When in use, it's easy to forget that you even have a bra on—possibly the best compliment you can give! Plus, the seamless construction along with the lack of any hooks and adjusters means that it won't show through even tight tops—which we love.
Comfort so often makes way for fashion and style when it comes to women's clothing, but Uniqlo seems to have cracked the formula with this bra. The minimal design creates a really attractive shape—this thing looks as good as it feels, and it feels pretty great! The comfort level is so high it can even be worn to sleep—perfect for those long flights and dreaded overnight bus rides.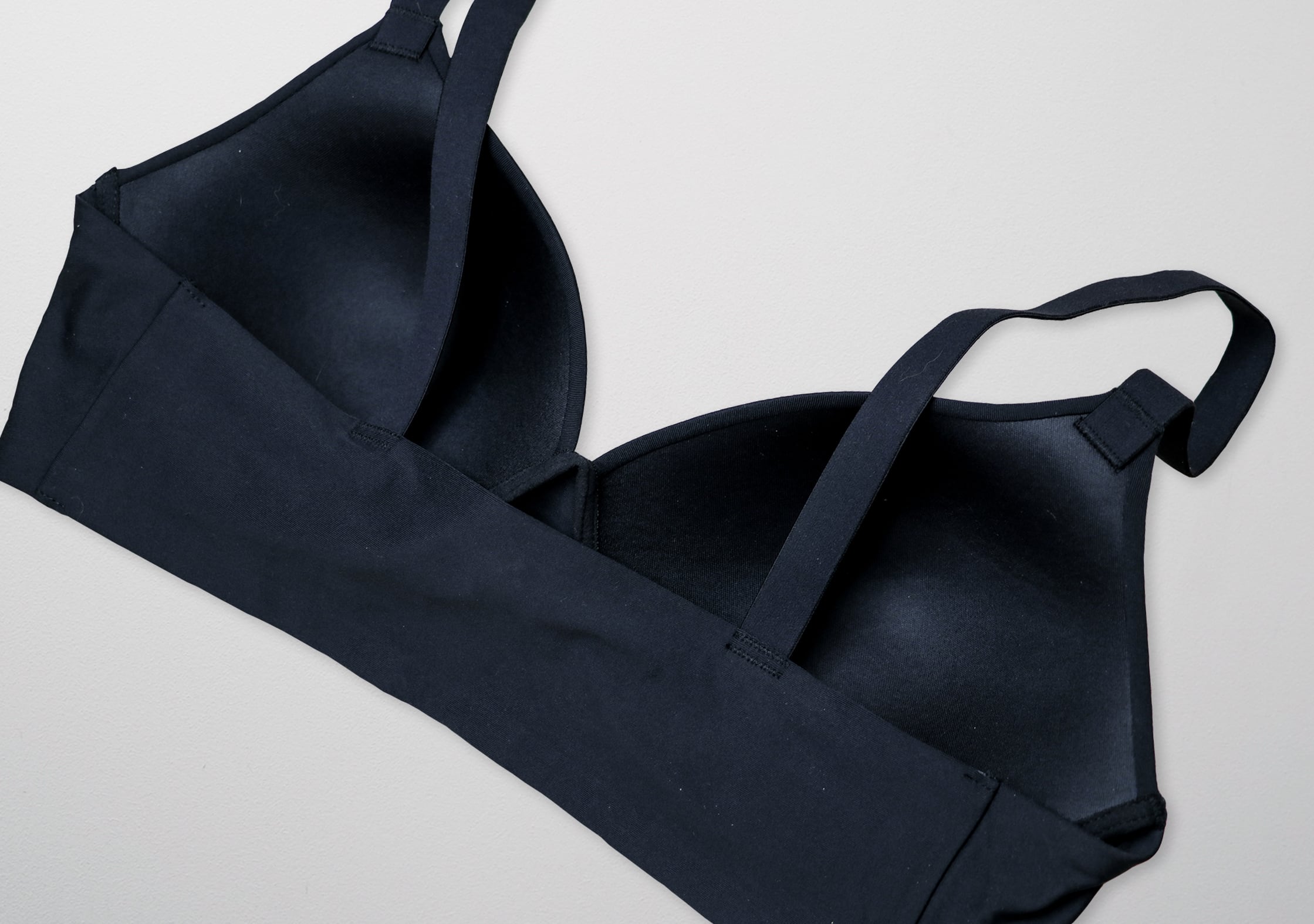 One major benefit of the 'Beauty Soft' is that it can be folded flat, due to its wireless nature. It'll take up barely any room at all in your pack, which makes this an excellent item for the female one-bag travelers out there. It does say on the label to not crush the bra in storage, but we've had it packed quite tightly within packing cubes with no side-effects—you shouldn't need to worry about this too much, as long as it's only for a short period of time. Furthermore, this bra is also super lightweight—a big plus when it's on you, and when it's packed away in your bag. A win-win.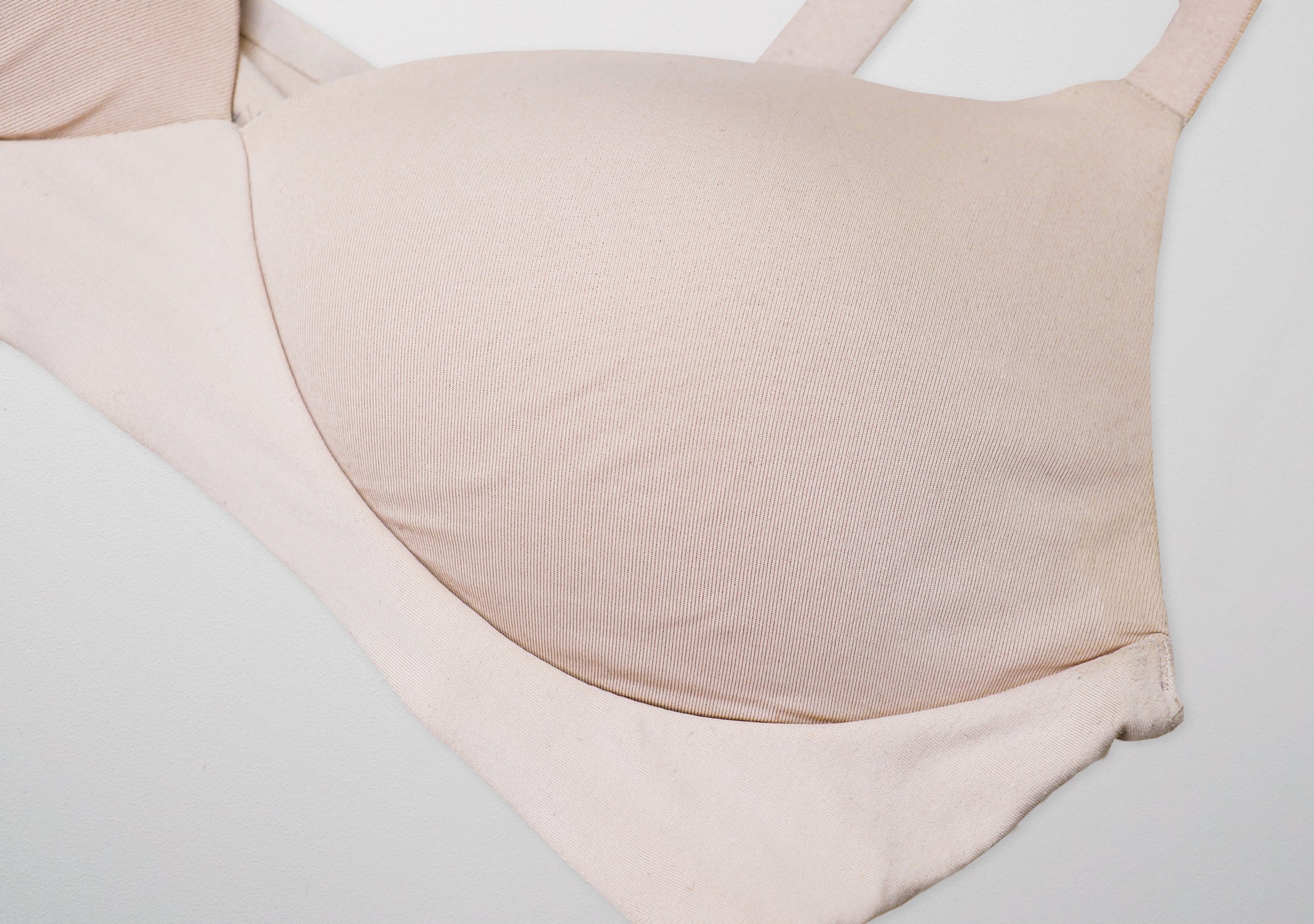 We've been testing this bra for a year now, and in that time we're happy to report that it has held up very well. The color has faded a little over time and there are some very minor ripples in the fabric on the outside of the cup—but that's pretty much it. It's still as comfortable and supportive as it was when brand new.
Uniqlo is well known for creating good clothes at reasonable prices, and considering the price-point of this bra, replacing it once a year wouldn't even be a problem—but we're happy to say there's still a lot of life left.
Usage Timeline
Initial Usage
Condition: Excellent
Love how comfortable this bra is!
3 Months of Use
Condition: Excellent
Unbelievably, this bra is actually softer and more comfortable now.
9 Months of Use
Condition: Good
There's a slight fade in the color, but it's only noticeable when compared to a new bra.
1 Year of Use
Condition: Fine
The fabric has rippled ever so slightly on the cups—not an issue at the moment, but we'll keep an eye on it.
Access the Pro Community Discussion
Get your questions about the Uniqlo Wireless 'Beauty Soft' Bra answered from our team and the Pro Community right here on the page. Plus, join discussions with other members about gear, guides, and more.
Other Clothing & Accessories Reviews