UNE PIECE Original Sexie Rashie Cap Sleeve Review
The UNE PIECE Original Sexie Rashie Cap Sleeve is an ideal swimsuit to take traveling, providing coverage and sun-protection without sacrificing style.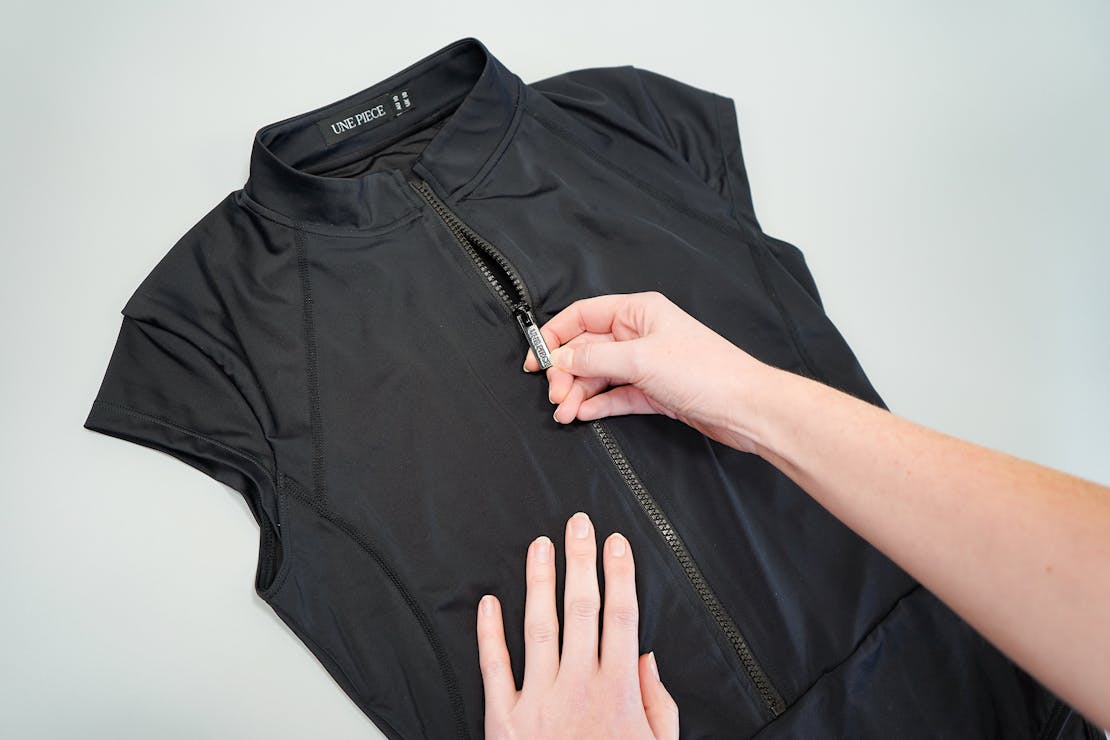 Our Verdict
Unlock the Pro Summary
Save time. Get access to brief summaries of our reviews so you can browse and make decisions more efficiently.
Pros
Great coverage, making it ideal for almost any location around the world
Mix up the style simply by adjusting the zipper
Protects you from UV rays
Cons
Difficult to put on
Have to follow careful care instructions to keep it looking nice
Can get hot in the sun
Recent Pack Hacker Video
Technical Details
Weight (oz)

7.7 oz (218.3 g)

Notable Materials

Nylon, Elastane

Manufacturing Country

China
Full Review
The UNE PIECE Original Sexie Rashie Cap Sleeve—despite having a mouthful of a name—is a stylish one-piece bathing suit that's perfect to take with you during your travels.
The Rashie—as we'll call it from here on out—not only protects you from the sun but can be worn in areas where you might want to be a bit more covered up. Plus, it's surprisingly durable and has just enough detailing to look really nice on.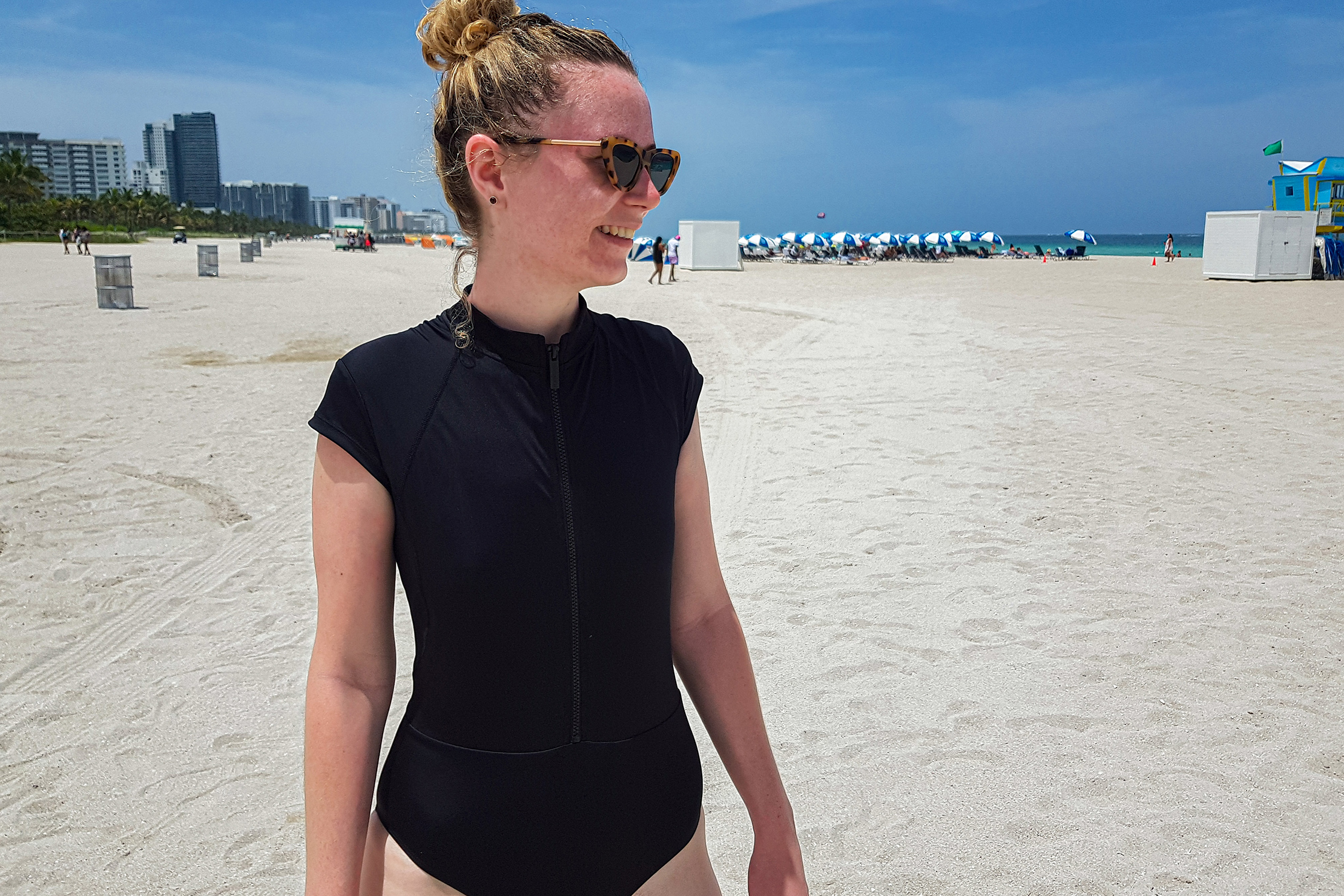 So let's get into it.
Look & Feel
This swimsuit has a simple silhouette, but the small details—including the zipper down the front and various lines on the bodice—give it an overall sense of sophistication. We've been testing it in black, which we think looks particularly sleek, but at the time of this review, it's also available in navy and two different prints.
The Rashie hugs the body and follows your natural curves, which is generally what you want out of a swimsuit. The waist-paneling, as well as the stitching along the sides, create a nice, feminine shape that looks flattering on multiple body types, which we're really digging.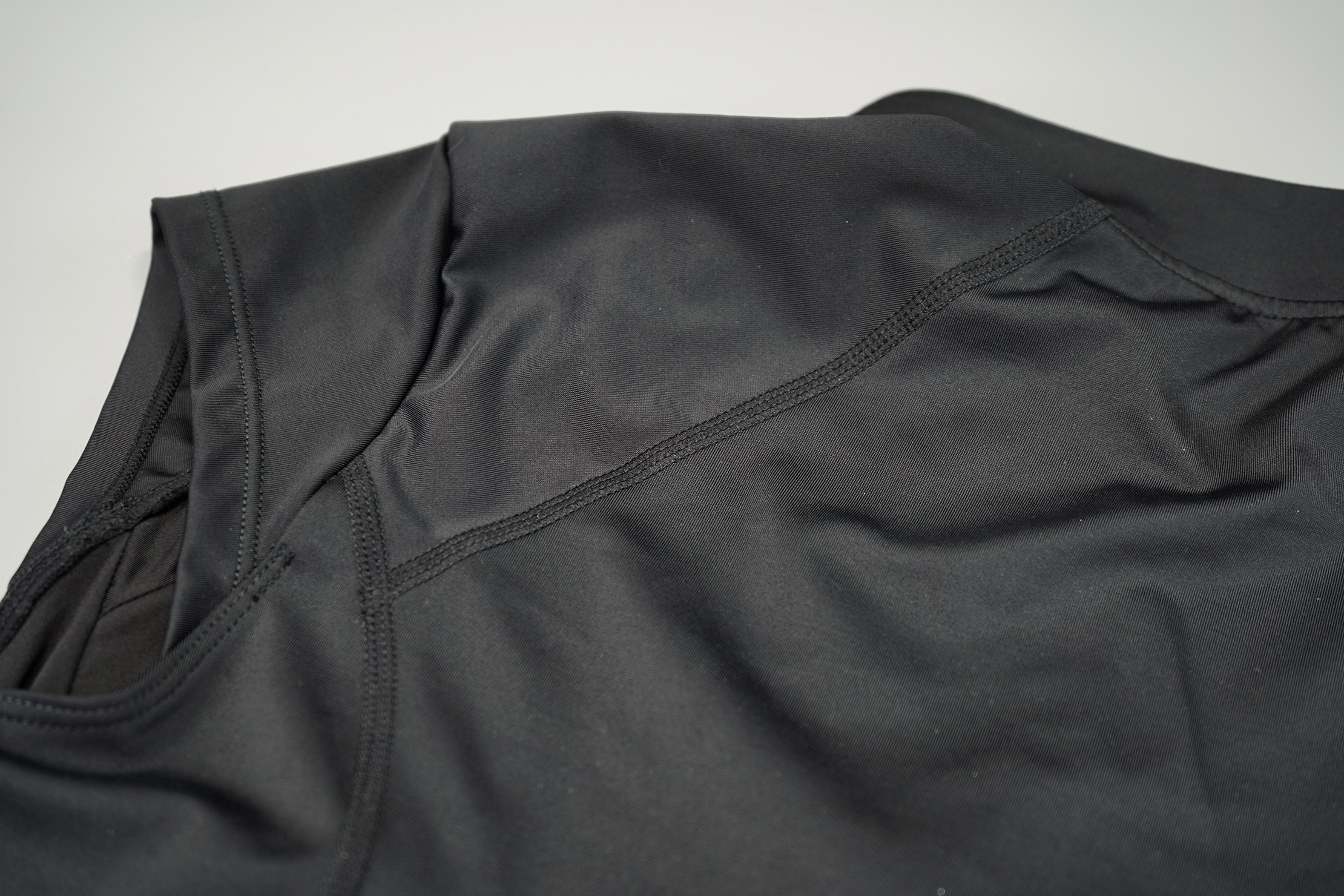 And, like we already mentioned, it offers great coverage with a collar and some short sleeves. Unlike bikinis or more revealing swimsuits, you'll likely feel comfortable wearing the Rashie wherever your travels take you, which is a huge plus. And the coverage is super handy for water sports or even water parks—if you'd prefer not to flash everyone at the bottom of the water slide.
It often seems that in the swimsuit world you have to choose between flattering and decent coverage, so we're glad that's not the case here.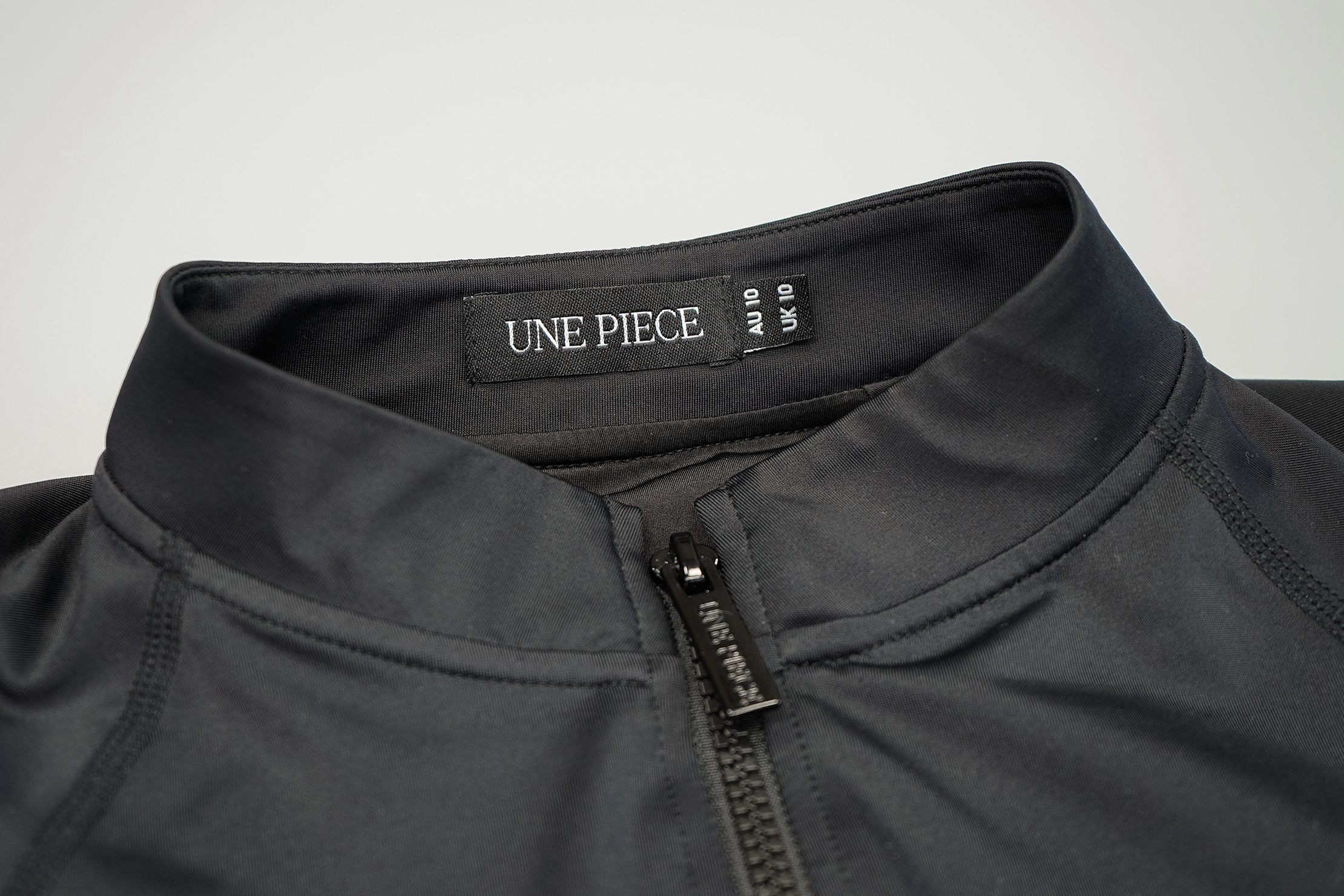 Additionally, you can alter the look of the swimsuit by adjusting the zipper. The zipper starts at the hips—running into the waist paneling—and you can wear it all the way zipped, unzipped, or anywhere in between. While that doesn't seem like much, we've actually found it makes a big difference style-wise and have been really enjoying the versatility it adds. You can go conservative or, with the zipper all the way down, be pool-party ready.
While the zipper is easy to move, it will stick in place once you get it where you want, so (in theory) you shouldn't have to worry about it coming undone while you're beaching it up. That being said, it's not a self-locking zipper. We haven't had any issues so far, but it's something to keep in mind.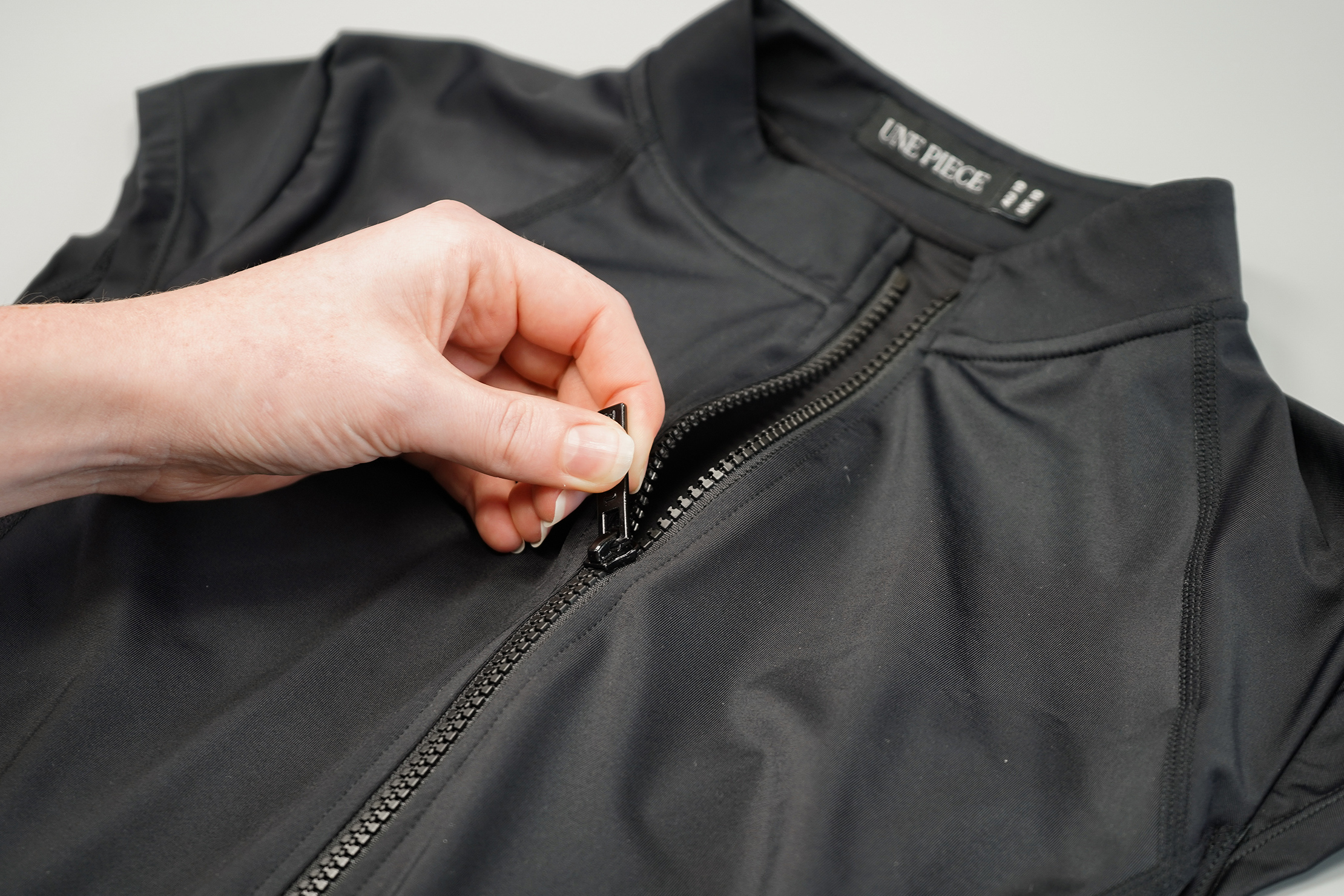 The zipper itself is a SAB zipper, which feels nice and durable so far, but check out our Usage Timeline below to see how it holds up as we continue to test it.
We actually think the swimsuit looks sleek enough to wear as a top in a pinch (like if you've been procrastinating on laundry—something that we've never, ever done ourselves). Just throw on a pair of shorts or pants and you'll be good to go.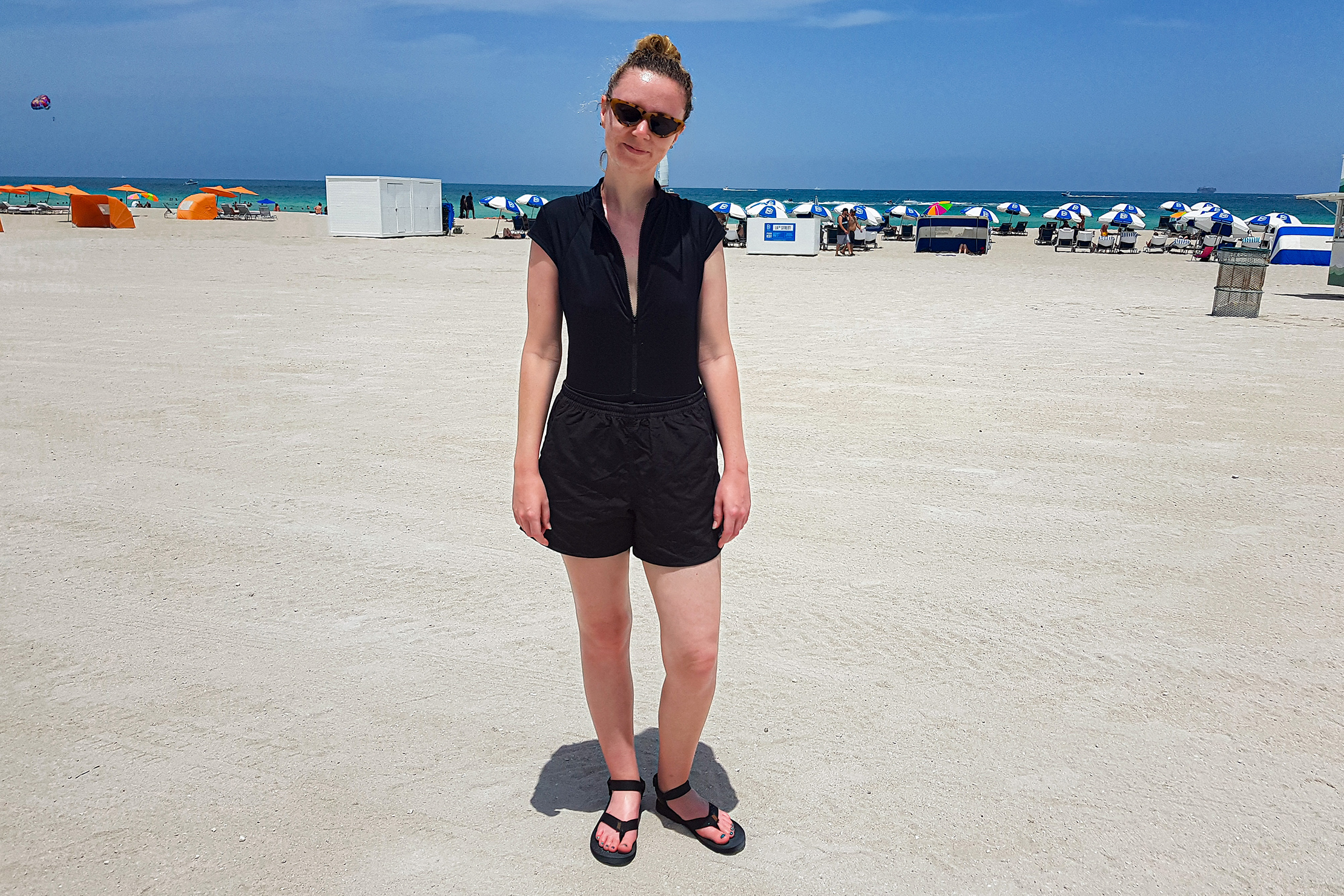 Features & Usage
One of the coolest features of the Rashie is how it will keep you protected from the sun. When you're sitting on a beach anywhere near the equator that sun is no joke (just ask our burns of vacations past). Not only does the Rashie offer more coverage with a collar and short sleeves, it's also made of UPF 50+ Lycra that blocks 98% of UV rays—which is a huge plus in our book.
It can get warm if you're wearing it around town, especially in the darker colorway we tested, but no warmer than most dark shirts. Sometimes, you can't help but feel the heat!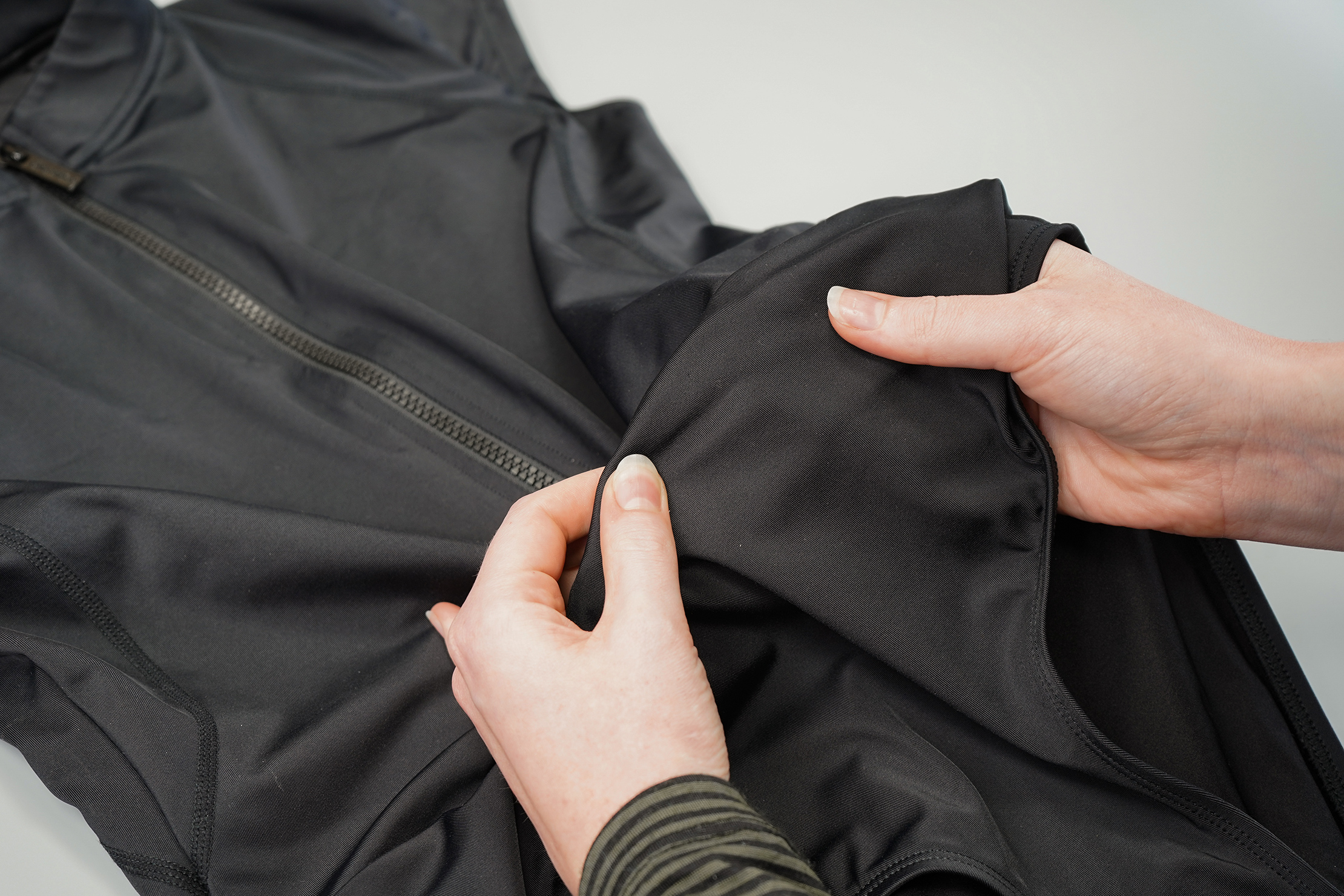 The Rashie is also chlorine, sunscreen, and pilling resistant. But if you look at the care instructions on the UNE PIECE website, you'll see a laundry list of steps required to keep your Rashie in good shape—including avoiding rough surfaces, not packing it while wet, avoiding prolonged contact with deodorants, make-up, or perfume, and always air drying it. Not a huge deal because you'll need to take similar steps to keep any swimsuit looking nice but worth keeping in mind.
Durability & Testing
We've been testing this swimsuit for two weeks now in Detroit, Michigan and Miami, Florida, and it's held up extremely well. Like we mentioned above, you do have to take care of it—definitely, don't stick it in the dryer—but we've had no issues with pilling or the elastic so far.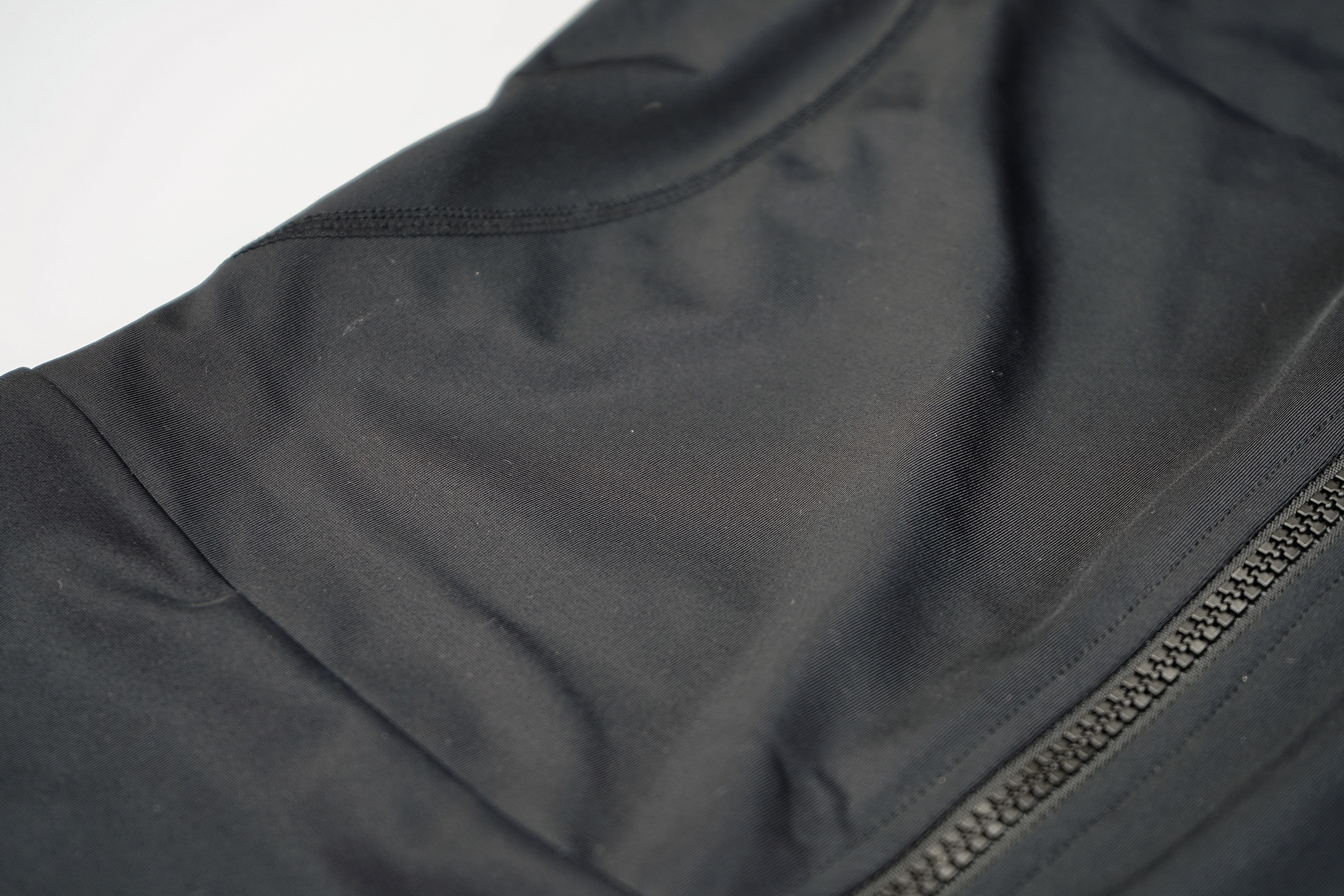 Initially, you may have some (okay, a lot of) trouble getting into the swimsuit. As we said, it's pretty tight against your skin—so carefully wiggling into it is basically an art. We've found putting it on one arm at a time works best. And once you figure it out, you'll have no trouble. Plus, after it's on, it's super comfortable.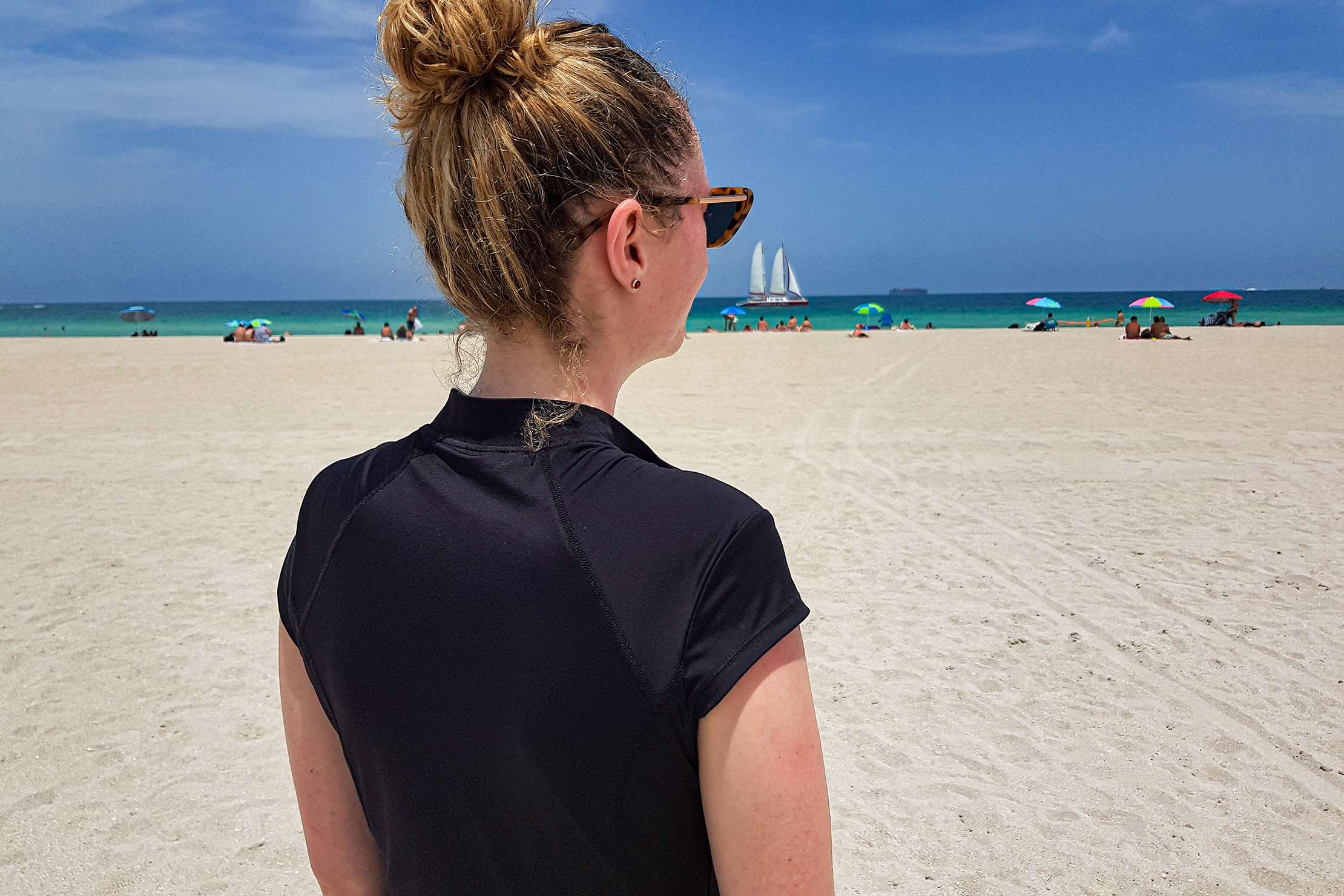 All in all, we've been really impressed with this swimsuit. We're glad we've found an option that offers great coverage—making it suitable to wear around the world—without sacrificing style.
Usage Timeline
Initial Usage
Condition: Excellent
The zipper allows you to adjust the style, which is great!
Great coverage and fit.
UPF50+ protection, chlorine resistant and pilling and sunscreen resistant too.
2 Weeks of Use
Condition: Excellent
Swimsuit is great! It stays put when swimming and doesn't rise up.
Access the Pro Community Discussion
Get your questions about the UNE PIECE Original Sexie Rashie Cap Sleeve answered from our team and the Pro Community right here on the page. Plus, join discussions with other members about gear, guides, and more.
Other Clothing & Accessories Reviews