Tangle Teezer Compact Styler Review
If you're looking for a hairbrush that won't damage your hair, saves you time, and fits inside your dopp kit, the Tangle Teezer Compact Styler is a fantastic choice. Other than some minor aesthetic blemishes after five years of testing, this is a great brush that will last you for years to come.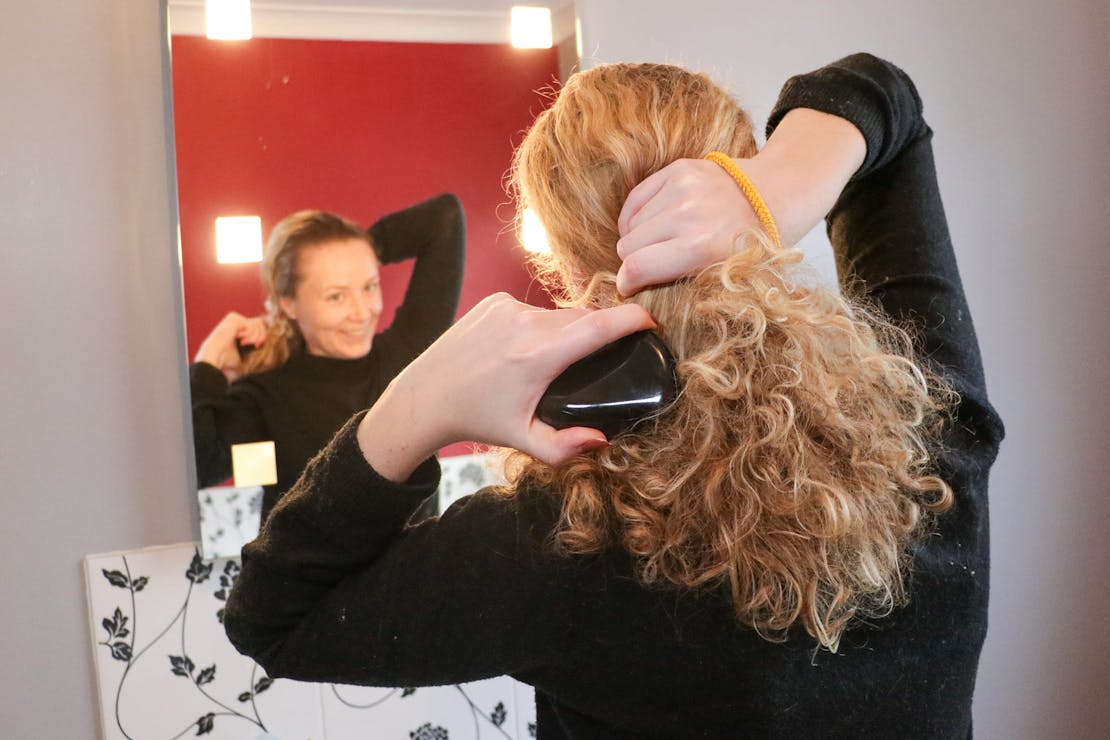 Our Verdict
Unlock the Pro Summary
Save time. Get access to brief summaries of our reviews so you can browse and make decisions more efficiently.
Pros
Detangles your hair without breaking it.
Great size for travel.
Huge range of designs.
Cons
Paintwork scratches off on the metallic colors.
Teeth can bend slightly (but only after years of use).
There is potential to lose the click-on cap if you're not careful.
Recent Pack Hacker Video
Technical Details
Weight (oz)

1.8 oz (51 g)

Dimensions

2 in x 3.5 in x 2.4 in (5.1 x 8.9 x 6.1 cm)

Notable Materials

Polypropylene, ABS Plastic

Manufacturing Country

United Kingdom
Full Review
Back in 2007, Shaun Pulfrey took his detangling hairbrush invention onto Dragon's Den (the UK version of Shark Tank) but didn't get a single investment. However, Tangle Teezer shot to fame after its appearance on the show—and now, over ten years later, is used by the likes of Victoria Beckham, Salma Hayek, and Emma Watson.
Since their humble beginnings, Tangle Teezer has expanded their range significantly. And in this review, we'll be taking a look at their travel specific hairbrush, the Compact Styler.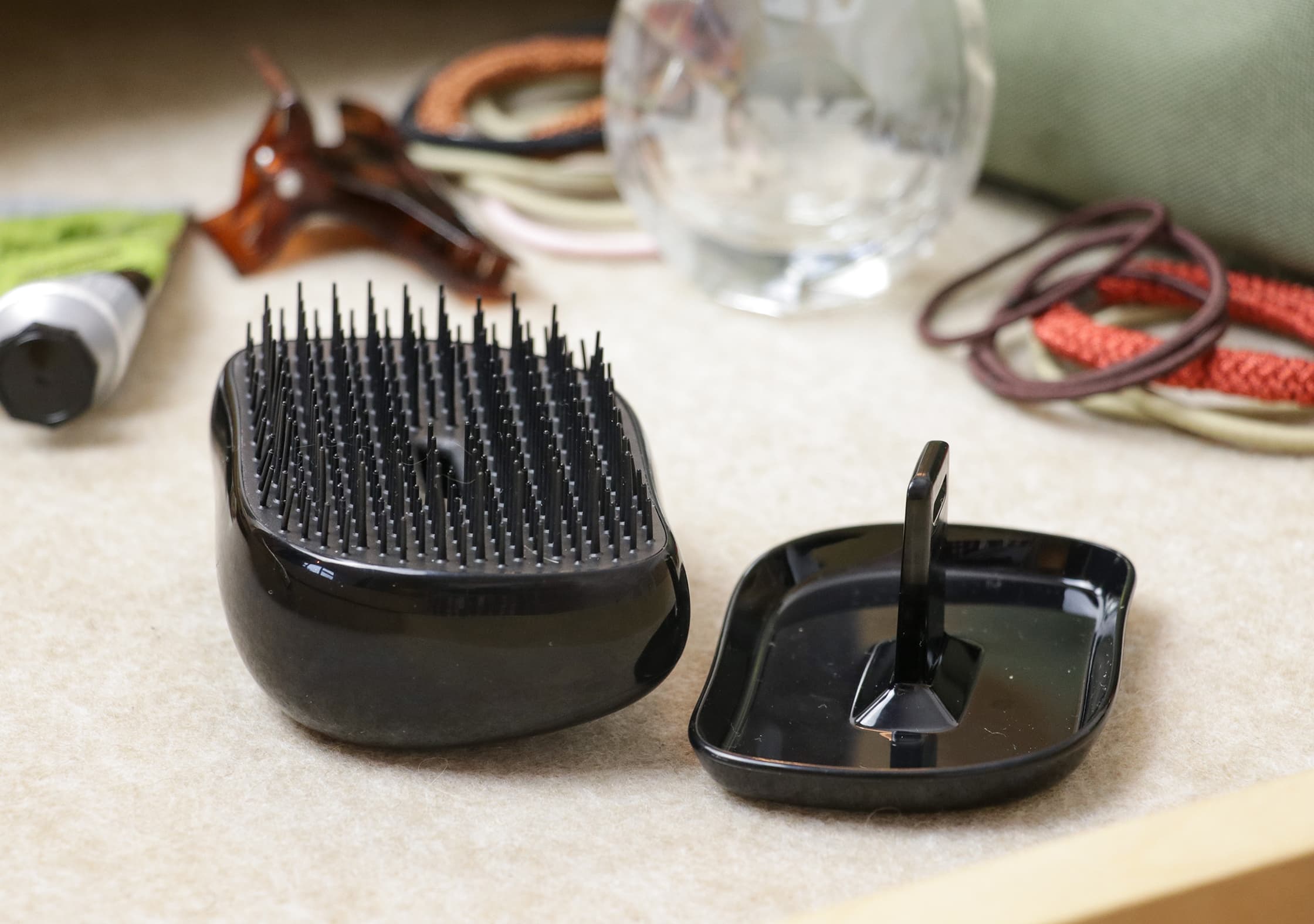 We've been testing the Compact Styler for over five years now, and it's seen use in three continents and over twenty countries. Yes, you read that right. Five. Years. Given our usage, we obviously like this thing pretty well, so let's find out why and dive into all the details.
Material & Aesthetic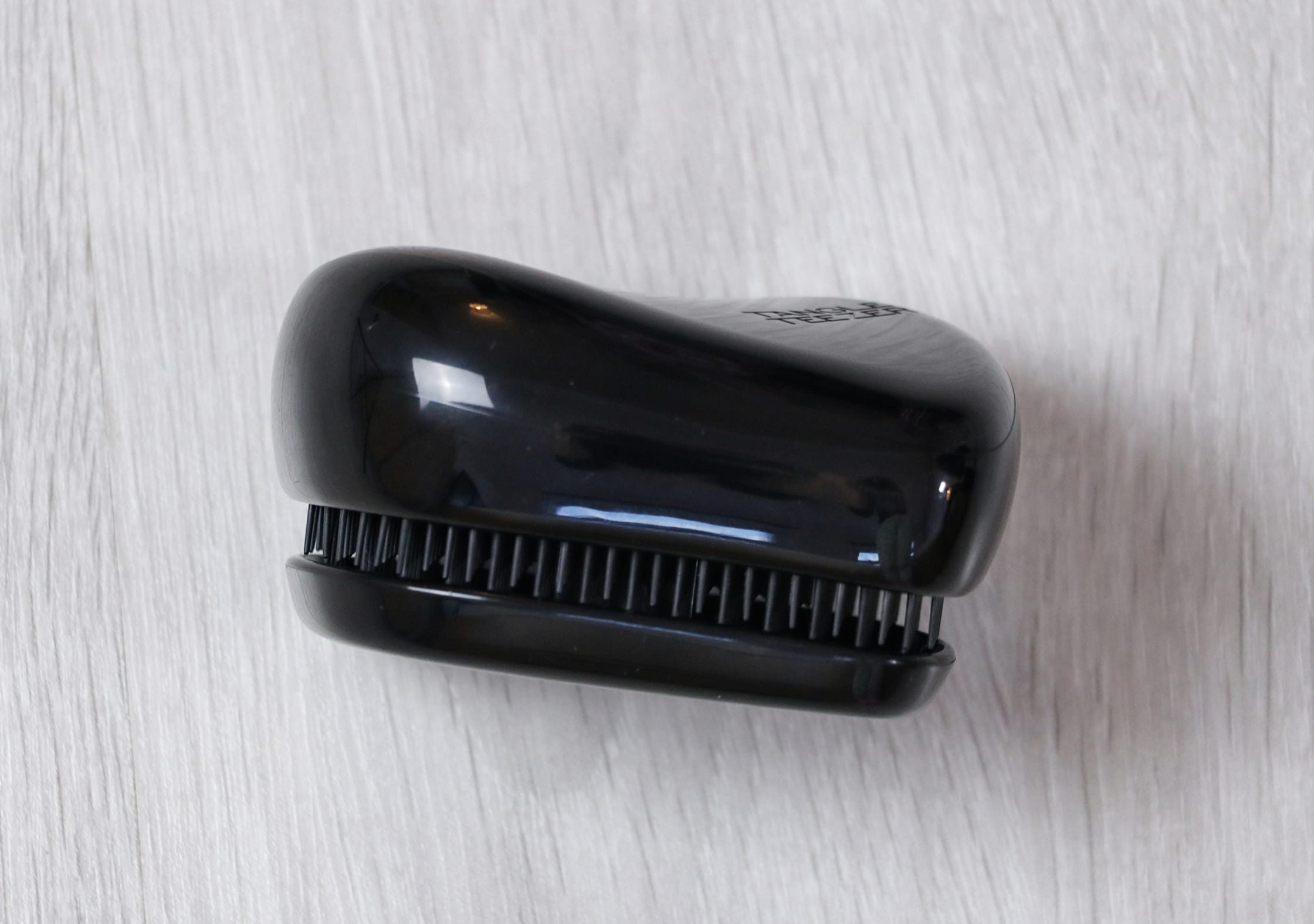 You'd be hard-pressed to know just what this product is when the cover is clipped on, and we're digging its sleek and minimal style. The Compact Styler weighs in at a mere 1.8 ounces, and at 2" high, 3.5" wide, and 2.4" deep, it won't take up much room in your pack either.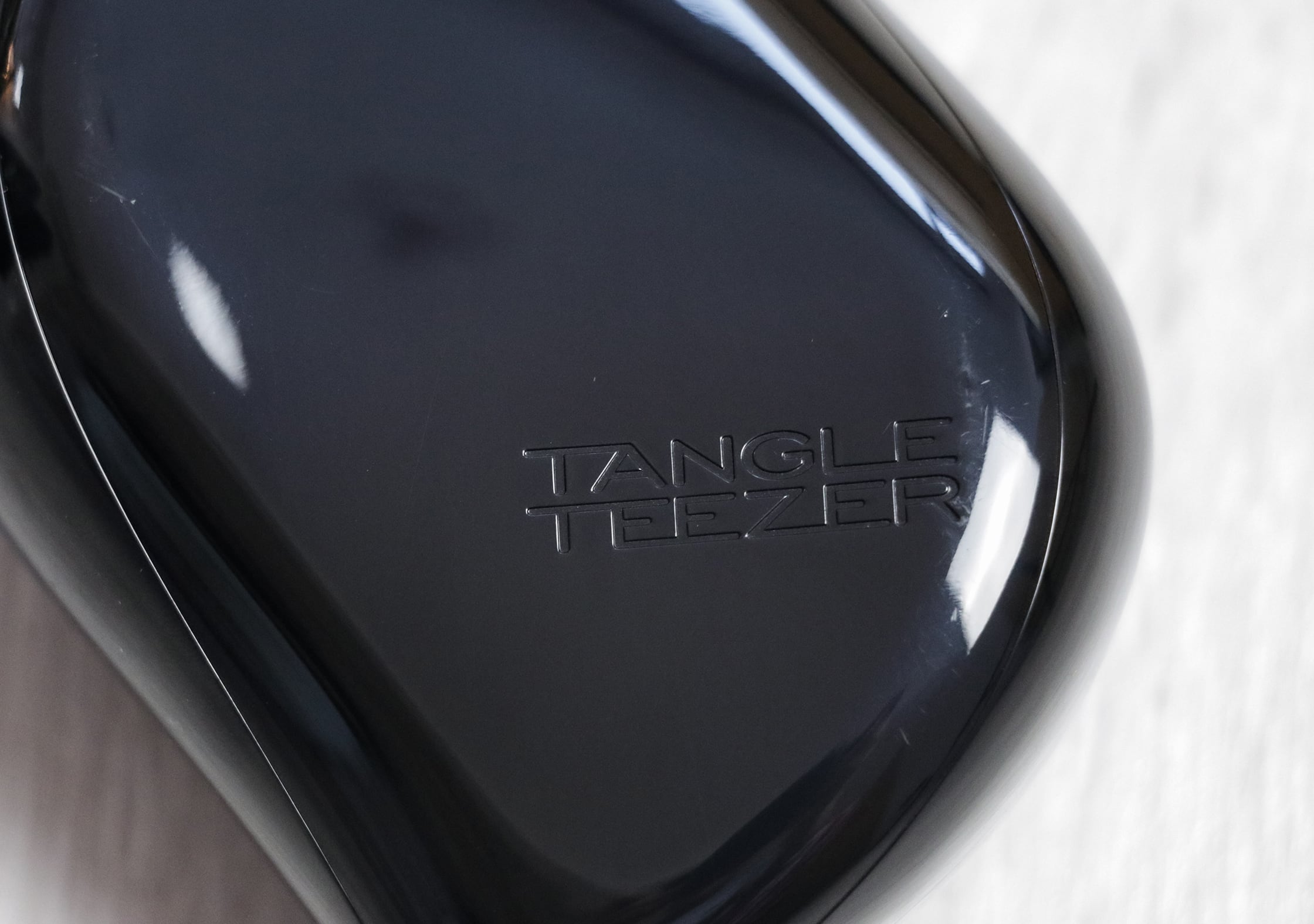 The Compact Styler has pretty minimal branding, with just an engraved logo on the front. The logo is the same color as the brush too, so it's super discreet—which we like.
The Compact Style is available in a wide range of colors and designs. Other than solid colors, Tangle Teezer collaborates with the likes of Disney and various fashion brands to offer some interesting designs. Ever wanted a Stormtrooper or Olaf the Snowman on your hairbrush? Well, you are in luck! You can even upload your own image for a personalized touch which is nice.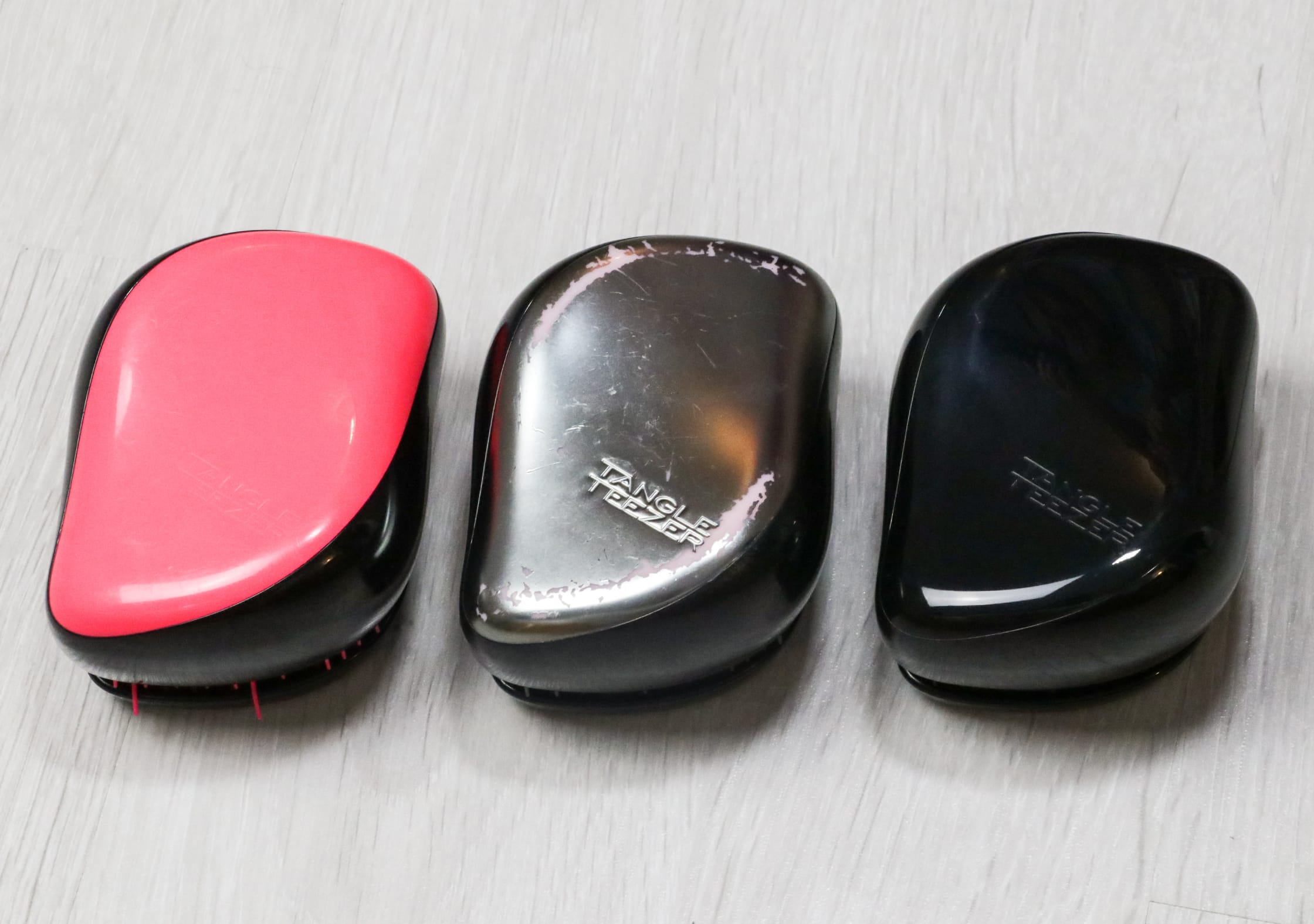 Here at Pack Hacker, we've been testing three different colors—a pink and black, a silver and black, and an all-black. Interestingly, the silver and black colorway is marketed as the "Men's Groomer," but there's really no difference in the actual product itself. Apparently, men can't use other colors besides silver and black—but some of the men on our team did, because we're a bunch of rebels.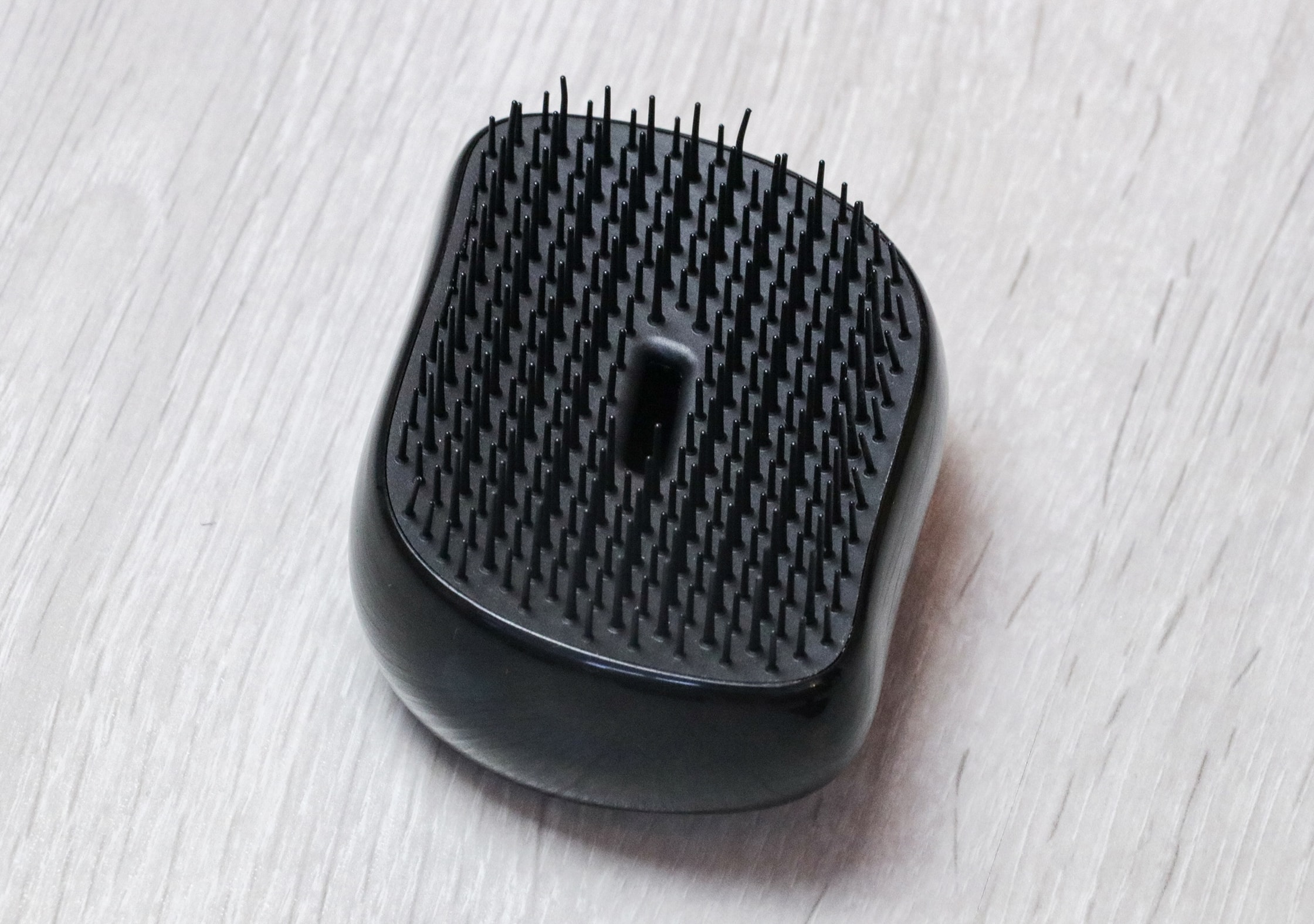 In short, the Compact Styler is made from plastic, but at Pack Hacker, we like to dive a bit deeper than that. The main casing is made of ABS and polypropylene, which are widely used and durable plastics. And the teeth are made from DuPont Hytrel®, which is a material that combines the flexibility of rubber with the strength and process-ability of plastics. Additionally, the Compact Styler and its packaging is 100% recyclable and manufactured in the UK.
Did you need to know all that? Probably not. But now you do! (You're welcome.)
Usage & Benefits
The Tangle Teezer Compact Styler is used just like every other hairbrush but works differently. Designed with an innovative two-tiered teeth system, this brush teases and detangles your hair as opposed to dragging through and breaking it. Of course, a traditional hairbrush still works fine, but we found the Tangle Teezer design is more efficient and doesn't damage your hair as much.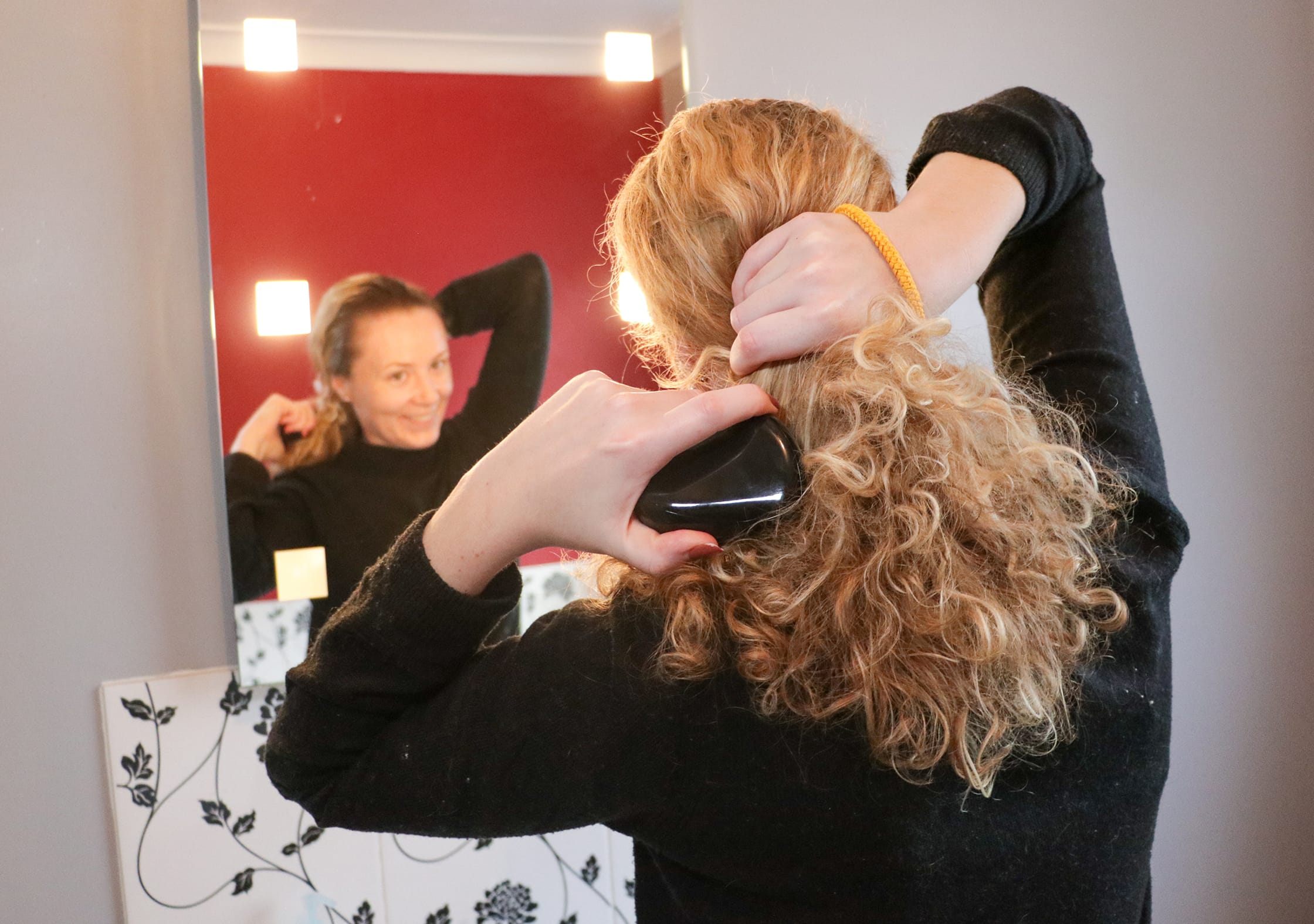 While the benefits of the Tangle Teezer design may be more evident for thick and curly hair that's prone to tangles, we've been impressed with how well it works with all types of hair—wet or dry, man or woman.
Unlike most traditional hairbrushes, the Compact Styler doesn't have a handle, but this wasn't an issue. The rounded shape provides a comfortable grip, and a handle would only take up unnecessary room in your bag anyway. We're digging the click-on cover too, which protects the teeth from getting damaged when the brush is inside your pack. Very thoughtful addition and ideal for travel!
Durability & Testing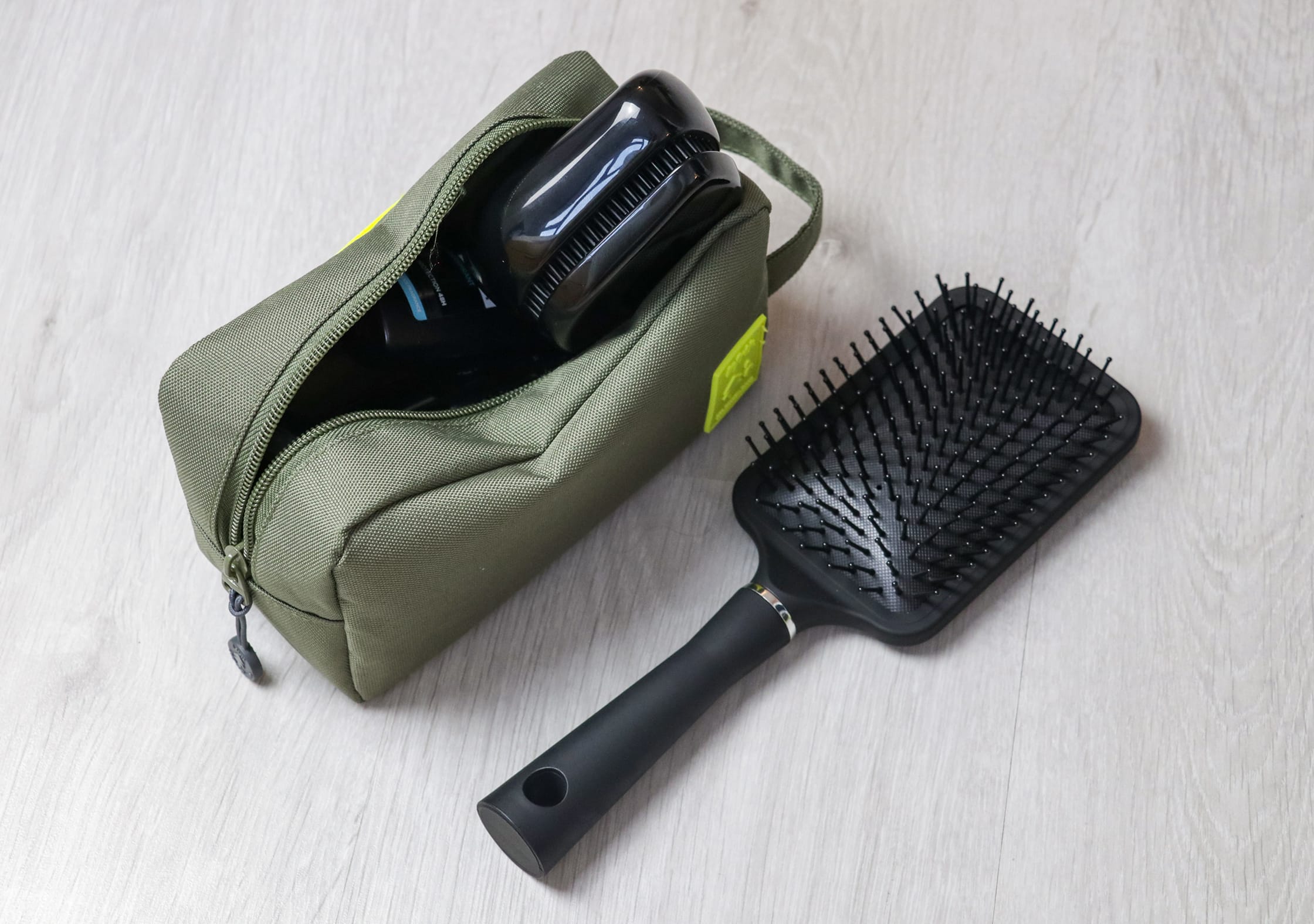 At the time of this review, we've been testing the Tangle Teezer Compact Styler for five years and it's seen use all over the world. During that time, it has held strong and become one of the trustiest items in our travel-hygiene arsenal.
It truly is something we couldn't travel without. (Well, technically speaking, we could travel without it but we really wouldn't want to. It would just be one bad hair day after the next, and who wants that? No one. Literally, no one.)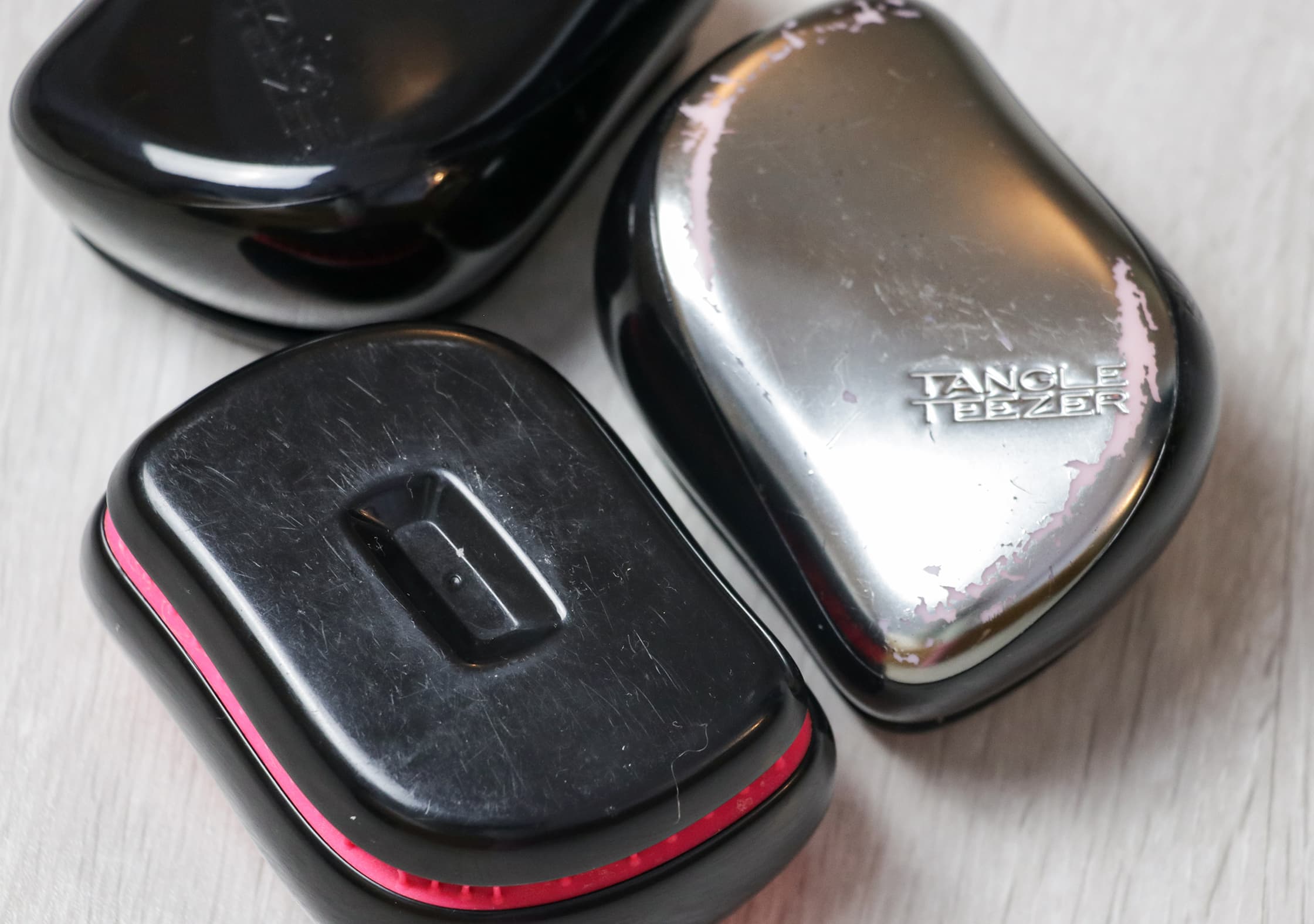 When it comes to durability, even our oldest brush—the pink and black that's seen five years of use—is still as functional as it was brand new. Although, aesthetically, all of our brushes have taken a bit of a beating. The pink and black is fairly scratched up and the metallic-looking coating on the silver and black version is coming off too. We would recommend steering clear of the shiny/metallic versions because of this.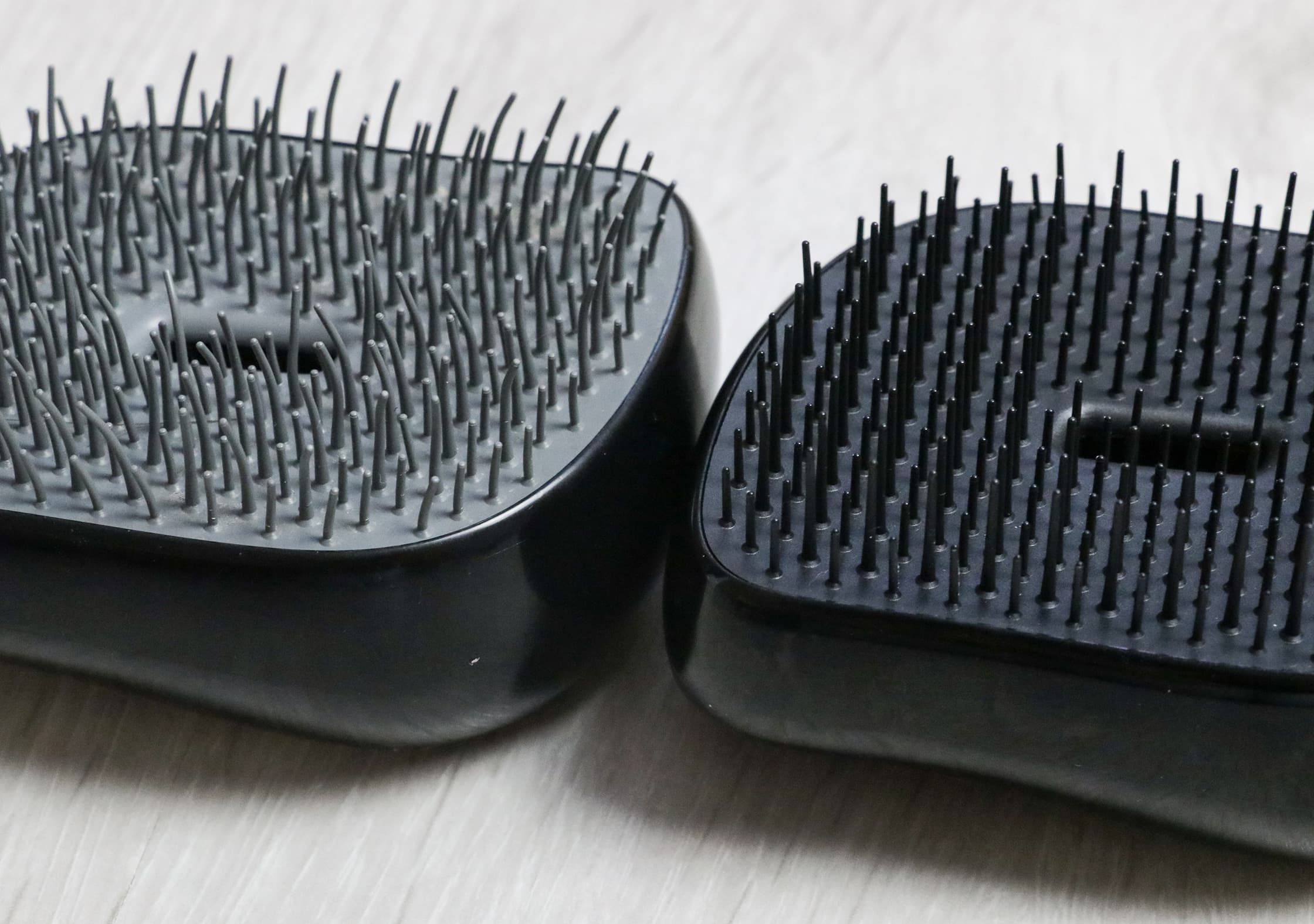 We have found that after two to three years of use, the flexible teeth can bend slightly. Surprisingly, this didn't have an effect on the overall performance of the brush, which is awesome. If the bending or aesthetic blemishes do ever get too much for you, these things are priced competitively low, so you can easily pick up a replacement.
Usage Timeline
Initial Usage
Condition: Excellent
Enjoying how easy this thing is to use, a real time-saver.
1 Year of Use
Condition: Excellent
It's come with us on a few short city-breaks around Europe. It would be hard to go back to a normal hairbrush now.
2 Years of Use
Condition: Good
The plastic is showing some small scratches on the outside, but nothing major.
3 Years of Use
Condition: Good
We've noticed some slight bending of the teeth, but this hasn't effected its functionality.
4 Years of Use
Condition: Fine
Took this thing on a year long trip around the world, it was one of the first items on our packing list.
5 Years of Use
Condition: Fine
Access the Pro Community Discussion
Get your questions about the Tangle Teezer Compact Styler answered from our team and the Pro Community right here on the page. Plus, join discussions with other members about gear, guides, and more.
Other Toiletries & Personal Care Reviews