Peak Design Travel Tripod
Recent Pack Hacker Video
Technical Details
Weight (lb)

2.81 lb (1.3 kg)

For the carbon fiber version

Dimensions

15.4 in x 3.125 in x 3.125 in (39.1 x 7.9 x 7.9 cm)

When the tripod is collapsed

Notable Materials

Carbon Fiber, Aluminum, Polycarbonate, Thermoplastic Polyurethane (TPU)

Manufacturing Country

China

Warranty Information
Usage Timeline
Initial Usage
Condition: Excellent
Peak Design just launched a Kickstarter for a Travel Tripod and we are here for it. We've been fans of Peak Design in the past—we called their Travel Bag "nothing short of genius"—so, not going to lie, our hopes are up that their Travel Tripod will be well-made and designed.
While we wait not-so-patiently to get our hands on this travel tripod, we've been geeking out over the specs, and are excited to share our initial thoughts with all of you.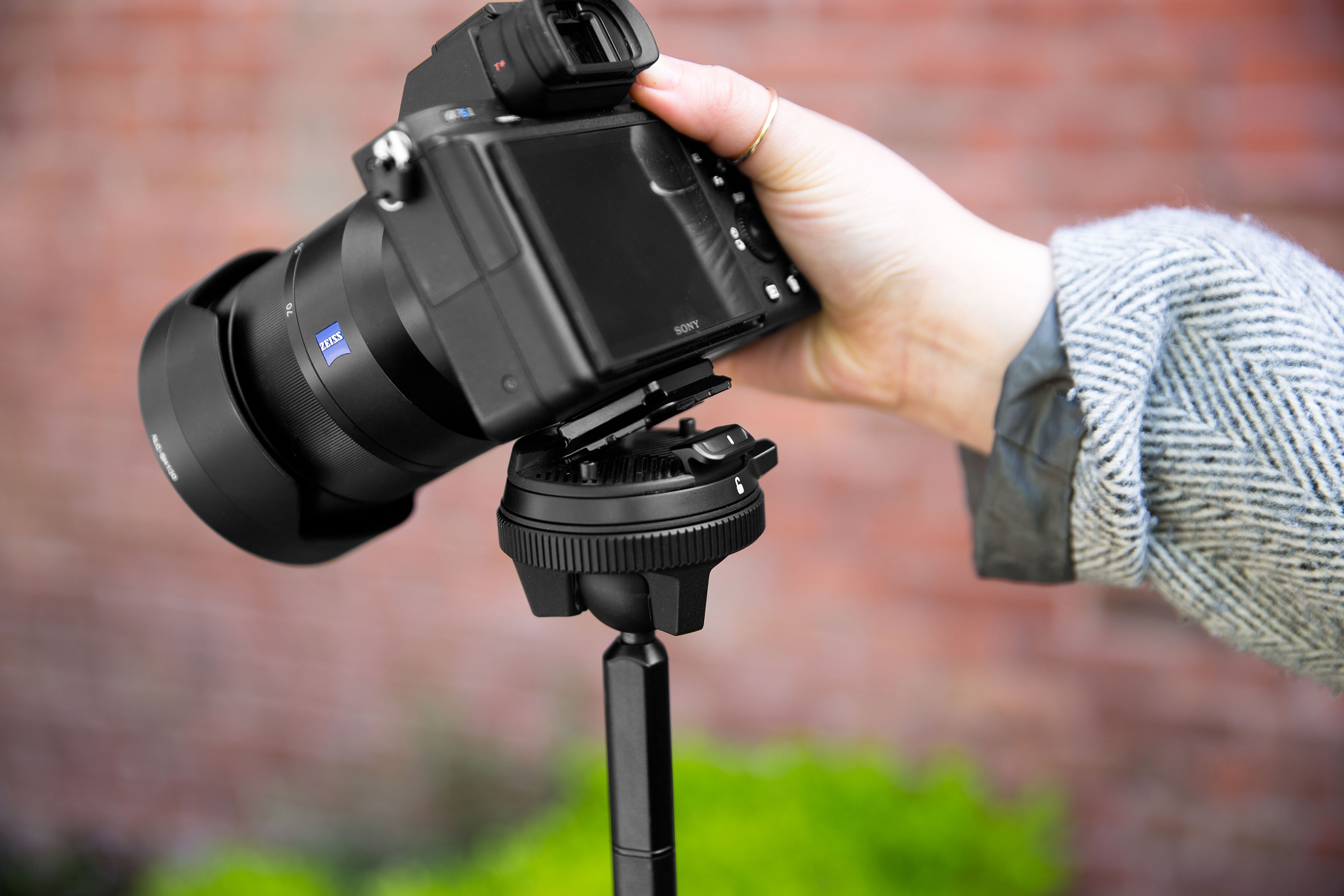 Mark's thoughts
Mark's one of our video/photo guys here at Pack Hacker and has been working in the industry for 5 years.
I like how portable the Travel Tripod looks—it compresses down to 3.25″ in diameter and 15.25″ lengthwise—so you should be able to just tuck it in a pack beside your packing cubes, or toss it in a side water bottle pocket, and call it a day. Peak Design also claims it will support 20 pounds, which I can definitely get behind.
Durability is equally as important as packability when it comes to a travel tripod that will get knocked around pretty frequently. I'm excited to get into the durability testing and see how this thing holds up.
I'm a little wary because I've never had much luck with ball and socket locking mechanisms. Since they got rid of the separate pan and tilt knobs/locks in favor of a single lock system (the folks at Peak Design claim the knobs and locks are bulky and confusing) it looks like it may be best for still shots. Pan and tilt footage may be more of a challenge.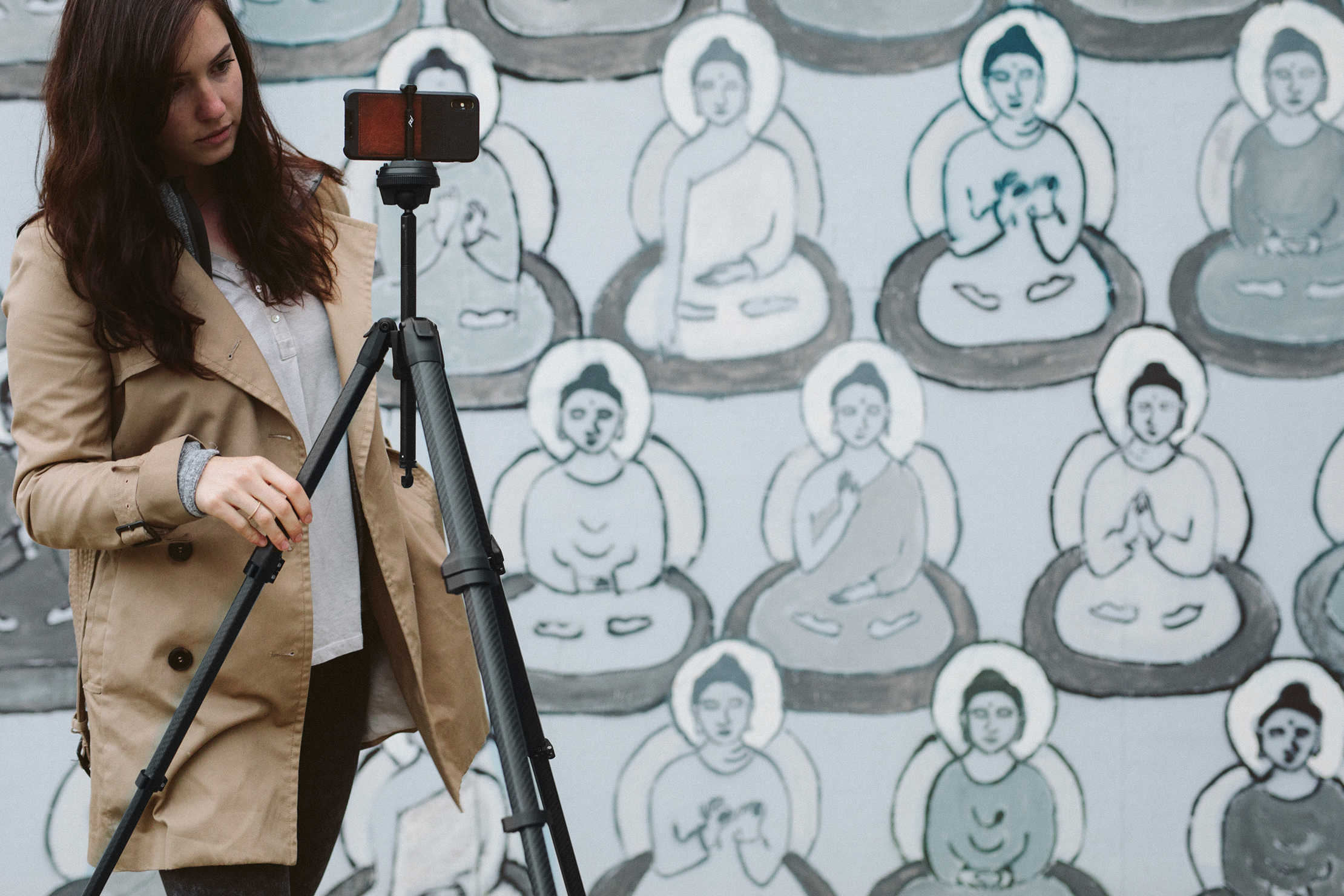 Nathan's thoughts
Nathan is another one of our video/photo guys who's taken photos in 39 countries and counting.
I'm excited about a tripod that has been specifically made for TRAVEL—the fact that it's lightweight, small, and compact is brilliant. Plus—it has that "Peak Design" feel to it—in that it has a really nice, sleek, and minimal aesthetic.
I'm also digging how you can hang a pack on the tripod to weigh it down (and keep your bag off the floor) and how low-to-the-ground the tripod can go. These features are nothing new, but it's great to see on a tripod this compact. Plus, the phone and full DSLR attachments mean it's really versatile.
I echo Mark's thoughts on the ball head, which suggests the tripod may work better for photography than video.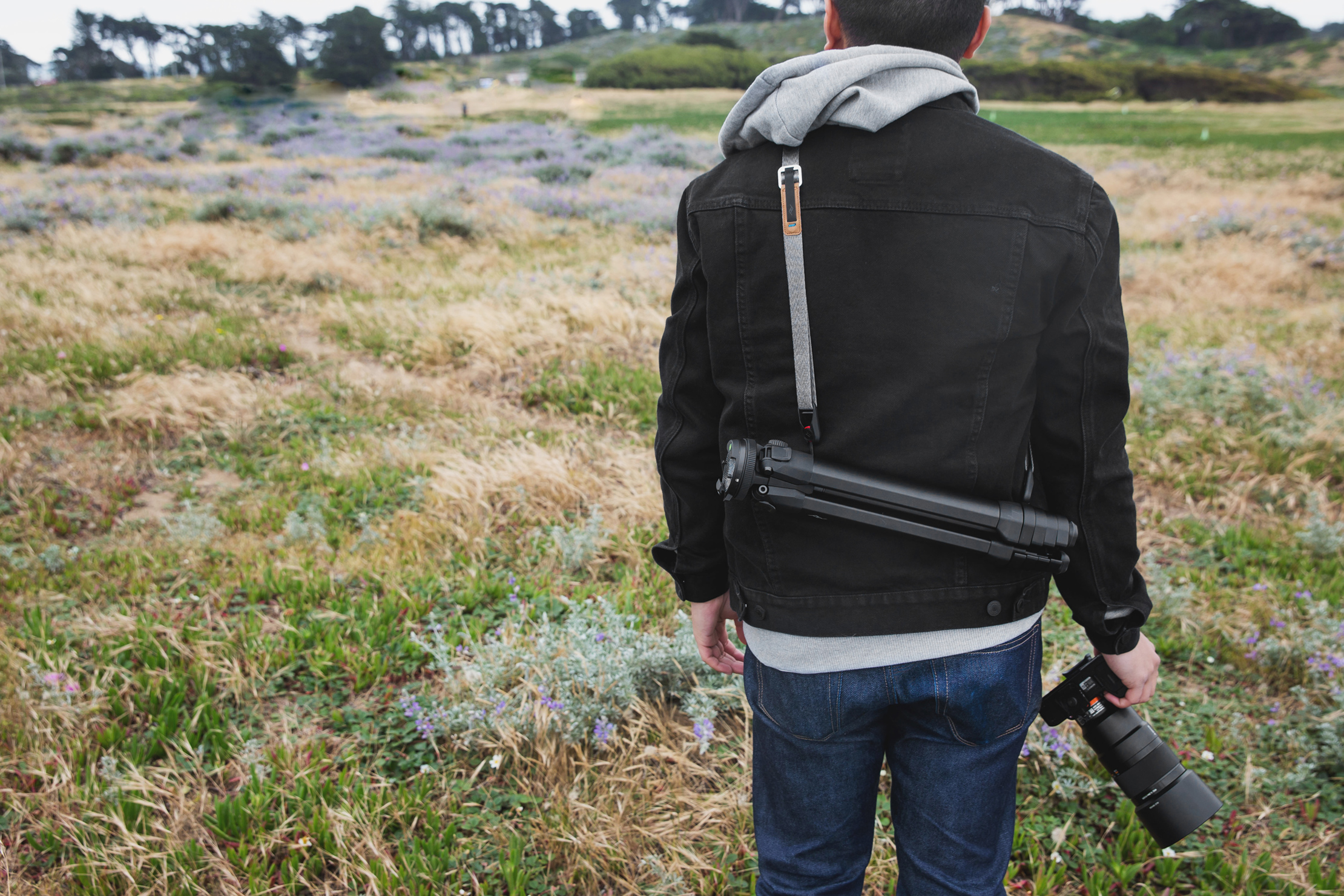 Taylor's thoughts
While Taylor's strengths tend to be on the writing side of things, she pretends she can take photos and videos, and once filmed an hour-and-a-half "documentary" of a four-month road trip she took last year.
Traveling with a tripod can be such a pain—so I really love how it's the size of a large water bottle and will fit in most water bottle pockets. And I think how Peak Design pulled that off—with everything fitting together so precisely—is quite clever and innovative.
I'm also a fan of how it integrates with the greater Peak Design system (like the anchor attachment points). The hidden phone mount is also a nice touch.
I'm very curious to see how sturdy the Travel Tripod will be once we begin testing.
Wrap Up
Alright—that's all we've got. Go check out their Kickstarter and let us know what you think. Of course, look out for our full review, which we'll post after we start testing.
2 Weeks of Use
Condition: Excellent
This tripod is extremely lightweight, compact, and fits great in a water bottle pocket.
The case is padded, water-resistant, and has straps that can either be used attach it to the outside of a bag or attach a strap for a sling-style carry.
We've found ourselves fighting will the ball head a couple of times when we've needed to point the camera straight down. The "feet" of the tripod head can hit on the center column which stops the head from being adjusted further. It works best for photos where the camera is pointed more straight-on.
1 Month of Use
Condition:
We've been really digging the phone clip, it makes it super easy to set up great shots on your phone.
3 Months of Use
Condition: Good
We had the tripod in a water bottle pocket of our backpack and it was knocked against a door frame and broke off one of the leg adjustment clips. The clip still works but its just a little bit harder to use.

Access the Pro Community Discussion
Get your questions about the Peak Design Travel Tripod answered from our team and the Pro Community right here on the page. Plus, join discussions with other members about gear, guides, and more.
Other Productivity & Tech Reviews