Osprey Daylite Review
If you're looking for a go-to daypack from a trusted and reliable brand, you can't go wrong with the Osprey Daylite. We've been impressed with its harness system and comfortable carry, but the lack of a dedicated laptop compartment may be an issue for some.
Our Verdict
Unlock the Pro Summary
Save time. Get access to brief summaries of our reviews so you can browse and make decisions more efficiently.
Pros
At only 1lb, it's impressively lightweight.
Provides a comfortable carry.
Helpful organization in the front quick-grab pocket.
Cons
Other than the black and grey, the colors are a bit garish.
No dedicated laptop sleeve.
Minor abrasion marks on the fabric after one month of use.
Recent Pack Hacker Video
Technical Details
Capacity

13l

Weight (lb)

1 lb (0.5 kg)

Dimensions

18 in x 9.5 in x 8.5 in (45.7 x 24.1 x 21.6 cm)

Notable Materials

YKK Buckles, YKK Zippers, Nylon, ITW Hardware, Woojin Hardware

Manufacturing Country

Vietnam

Warranty Information
Full Review
Osprey packs are available in stores all around the world, and they're one of the biggest backpack manufacturers in the game. Having tested their Fairview 40, Porter 46, and Farpoint 40—which has seen over a year of use across 20 countries—we're well-acquainted with them and we've been impressed with their quality gear at reasonable prices.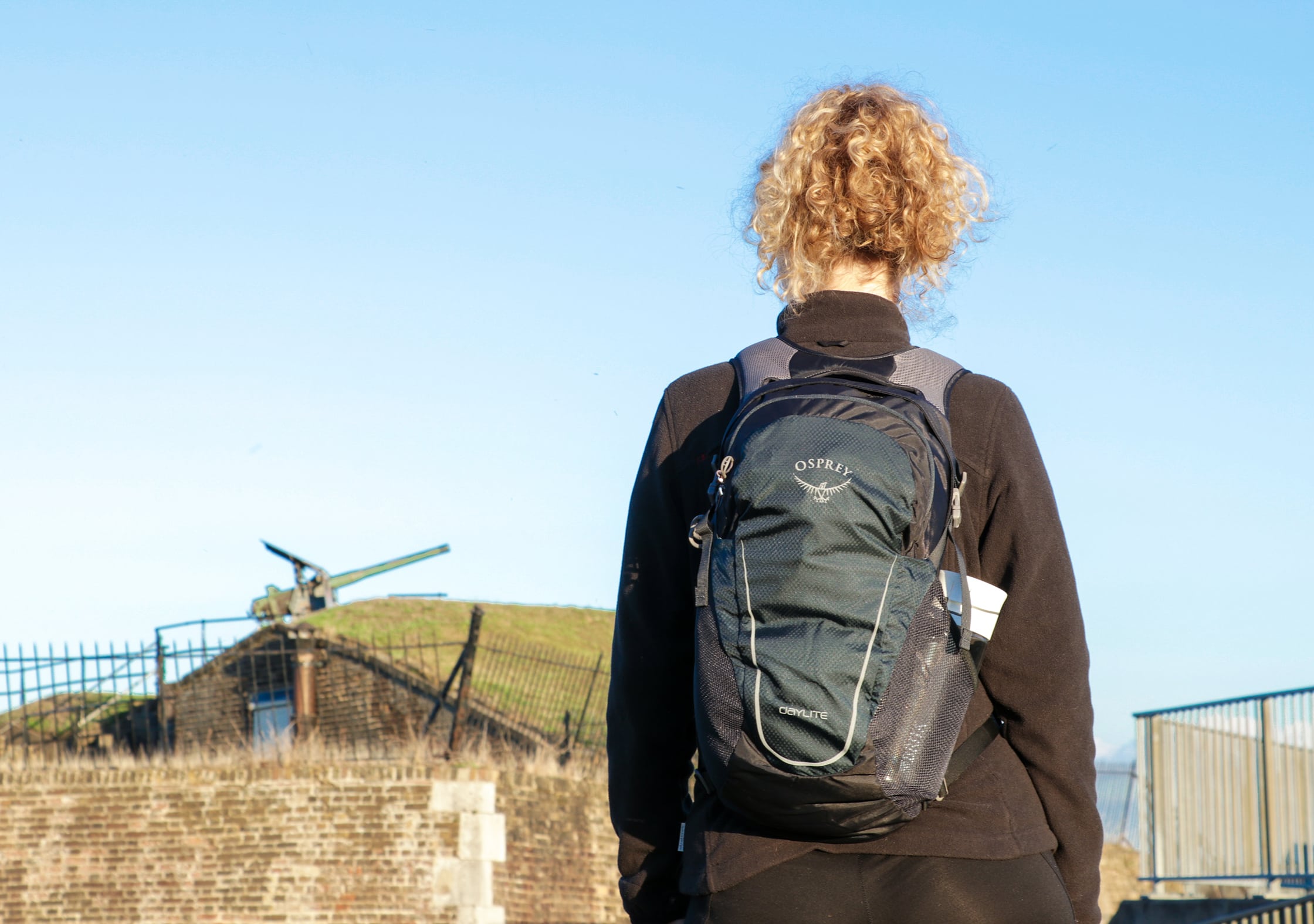 In this review, we will be taking a look at the Osprey Daylite. A 13 liter daypack described as a "lightweight and versatile companion" that is "a modern classic in a compact package." This all sounds great, but how well will it perform testing? Let's find out.
Material & Aesthetic
There's no denying that the Osprey Daylite has an outdoorsy aesthetic, but we think it's discreet enough to blend into an urban environment, and it will still, of course, look great in rural locations. While we don't love the look of this pack, we do like it—and the result of our Instagram poll showed that 71% agreed with us.
​​We do polls like this all time, so if you'd like to partake in the next one, make sure you're following @packhacker on Instagram.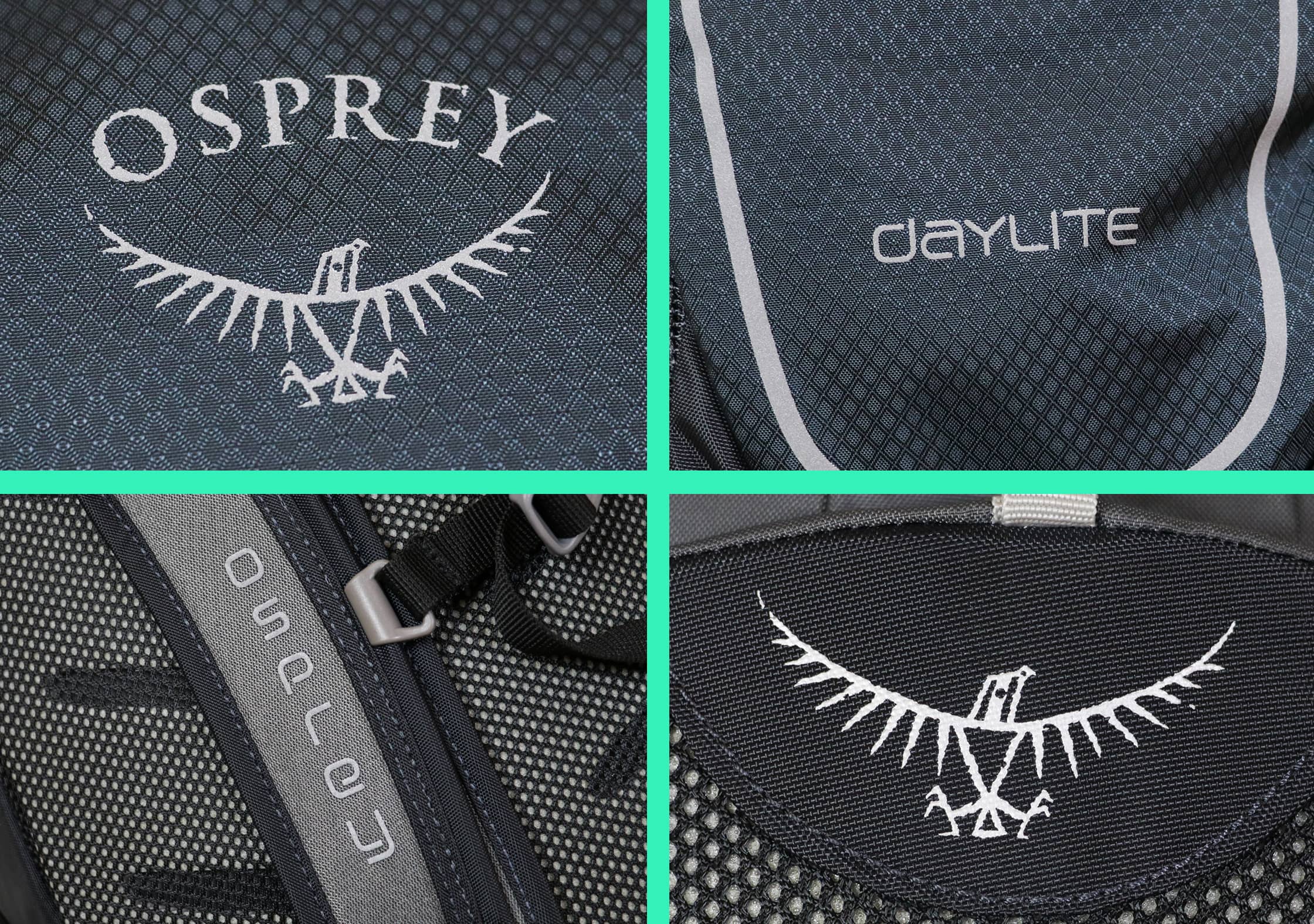 The branding on this pack notifies everyone you're rocking an Osprey, which is what we've come to expect from "outdoorsy" bags. However, it's done in a nice way and it's certainly not overbearing. On the front, there is an Osprey logo at the top and the model name "Daylite" at the bottom. On the back, there is another Osprey logo at the top and the word "Osprey" on the left shoulder strap.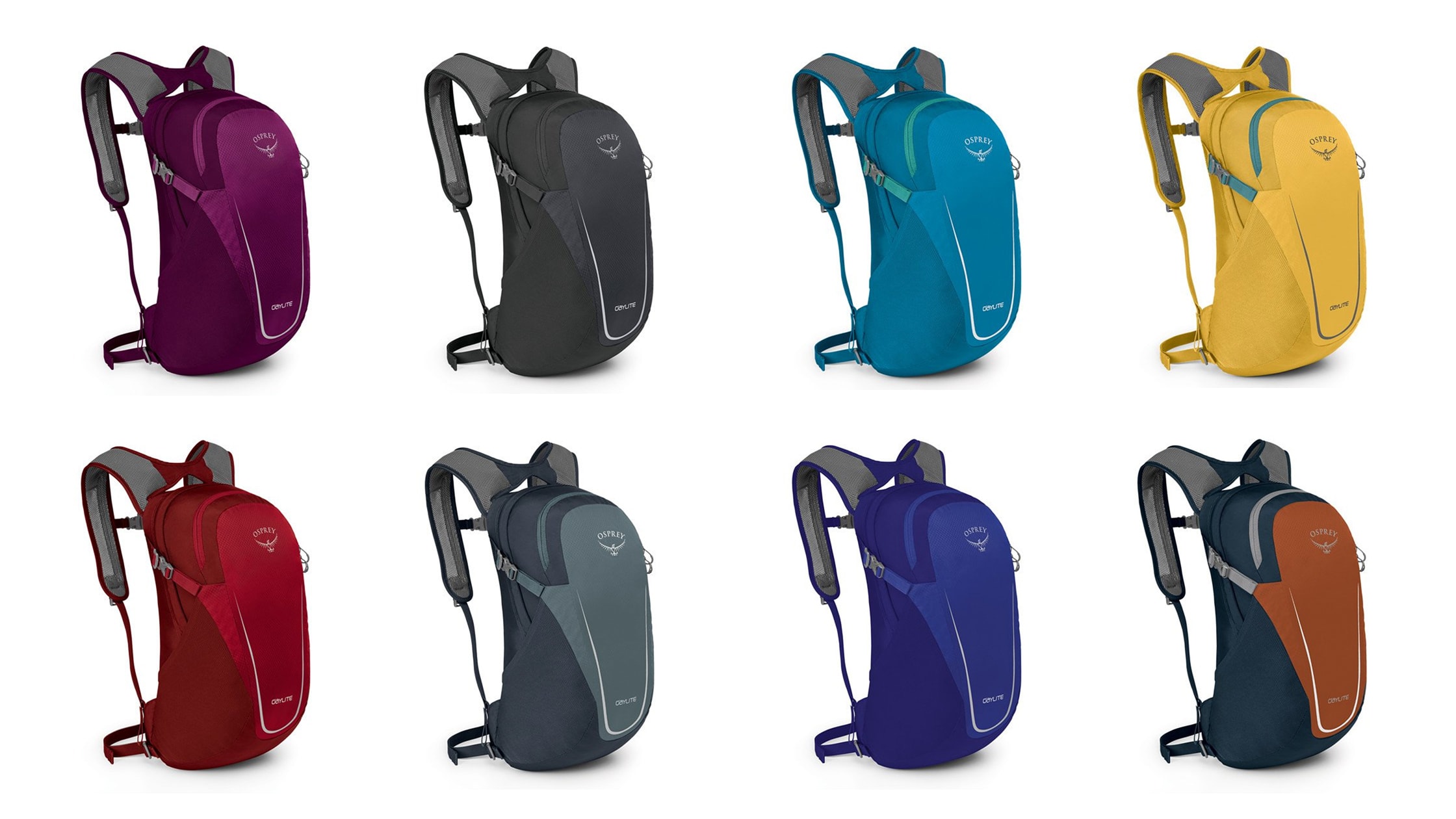 At the time of this review, the Daylite is available in black, stone grey, eggplant purple, Tahoe blue, sagebrush blue, primrose yellow, dark blue orange, and real red. We can only imagine that Osprey's color-naming-department had a tight budget that quarter and cut a few corners by settling upon "real red." But hey, they're not wrong—it is really red. We like the black and stone grey versions, but the other colors are a touch garish for our liking. However, if you've always wanted to wear an eggplant purple backpack, you are in luck!
Just a note—our black version has a blue/grey tint to it and looks a bit different compared to the online images. We can't verify that other colors won't be an exact match to the online images, so just be wary.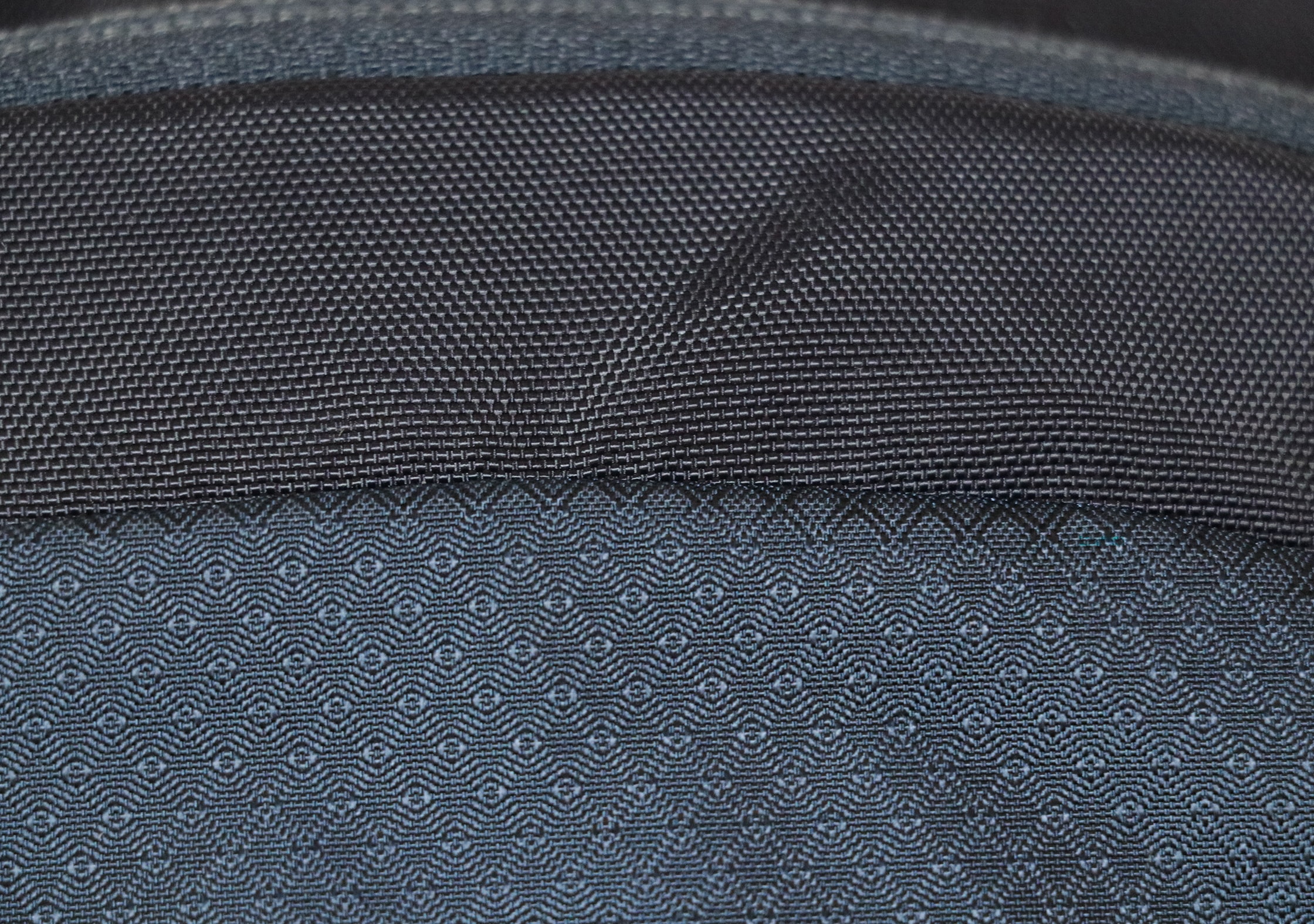 The Osprey Daylite is made from 210D Nylon Oxford, which is a lightweight, flexible, and weather-resistant fabric. This material does feel a bit cheap, along with the rest of the pack, but it gets the job done and makes sense with the low price-point of this bag.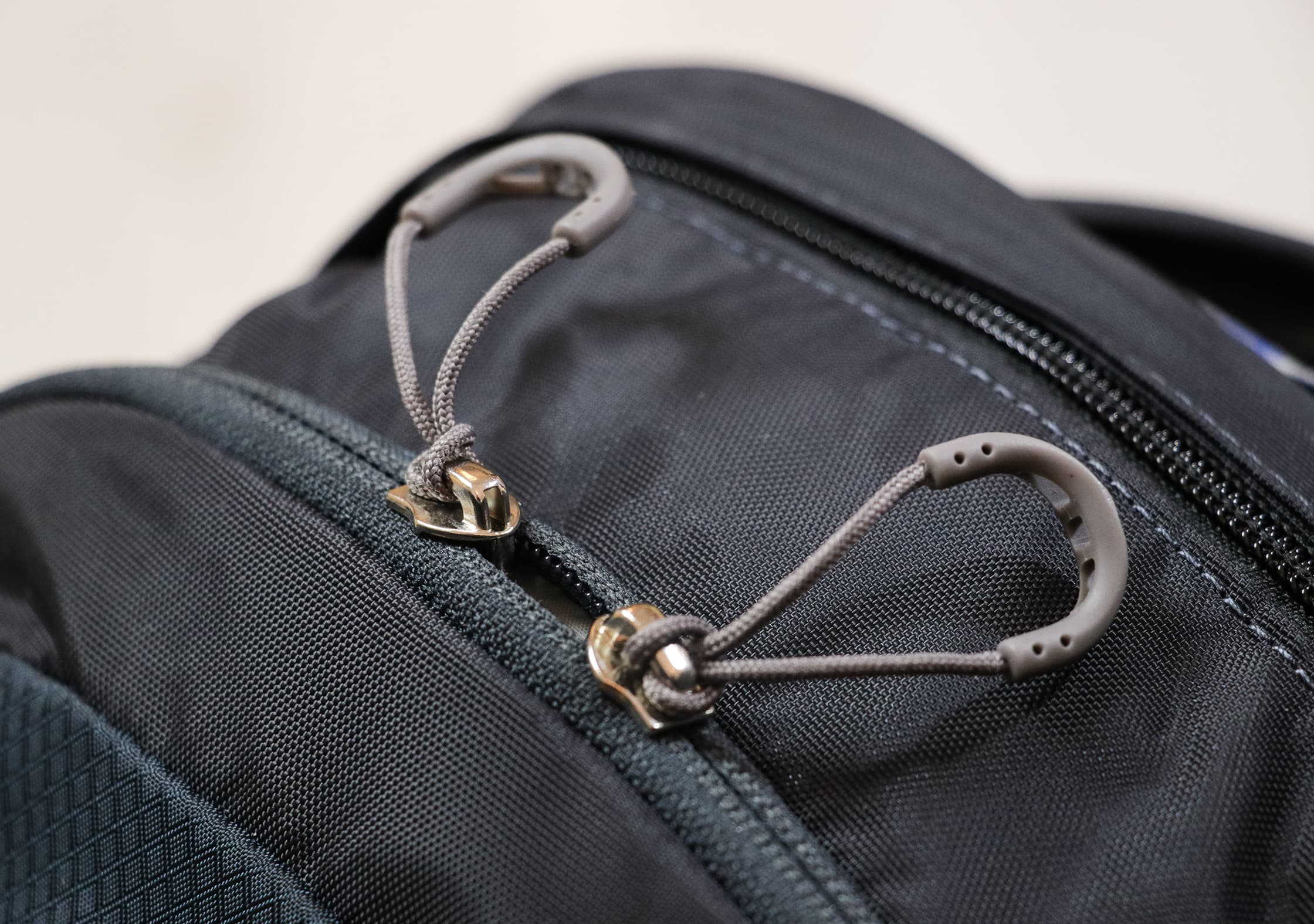 All of the zips on this things are YKK—an industry-leading, Japanese zipper company—and feature hard plastic zipper pulls for easy pulling.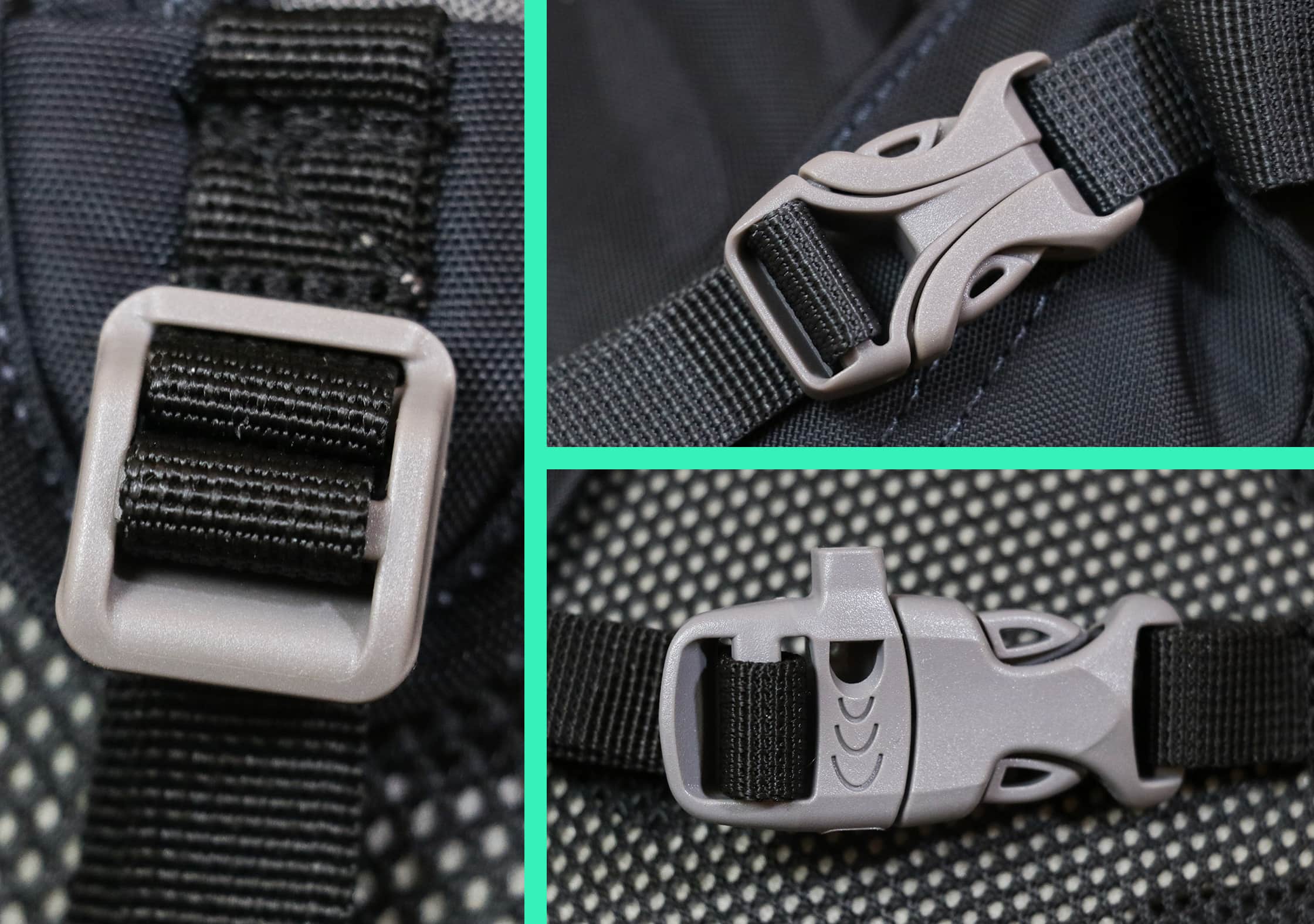 The buckles, however, are a bit more convoluted. Osprey has actually opted for three different brands for the four different buckles on this pack. The side compression buckles and hip belt are YKK, the sternum strap is ITW, and the shoulder strap buckles are Woojin. We'd love to tell you why there are three different buckle brands on this pack, but we have literally no idea…other than Osprey's mass production, which allows them to do so. What we can tell you is that they are all from reliable manufacturers and have worked well in real-world testing.
External Components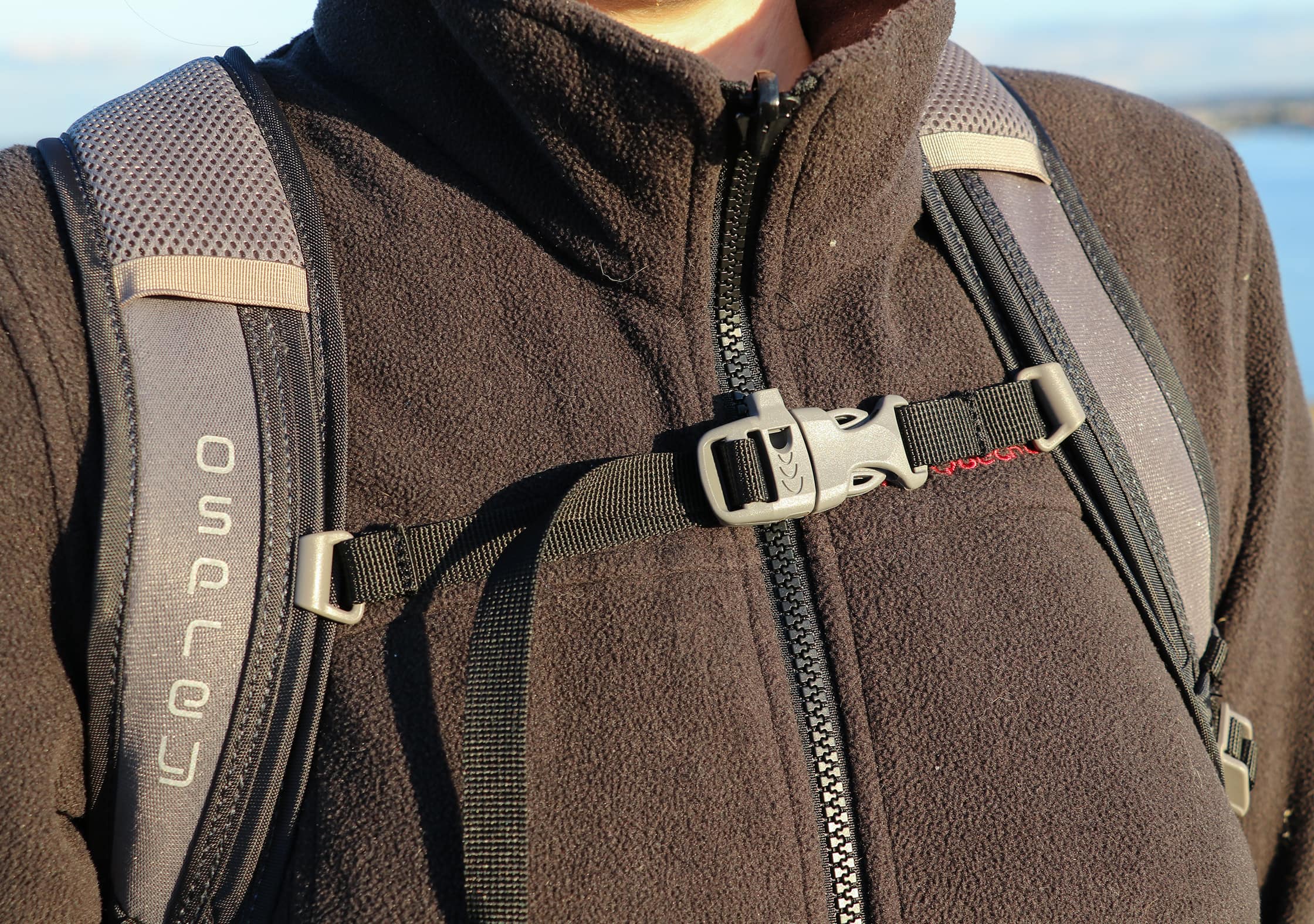 Starting off with the harness system, the Osprey Daylite delivers a surprisingly sophisticated carry for such a small pack. The adjustable mesh shoulder straps are padded and slightly curved for enhanced comfort and fit. There is also an adjustable sternum strap with an incorporated whistle, for when you're out in the wilderness and need help—or to make everyone jump on a crowded train for the hell of it.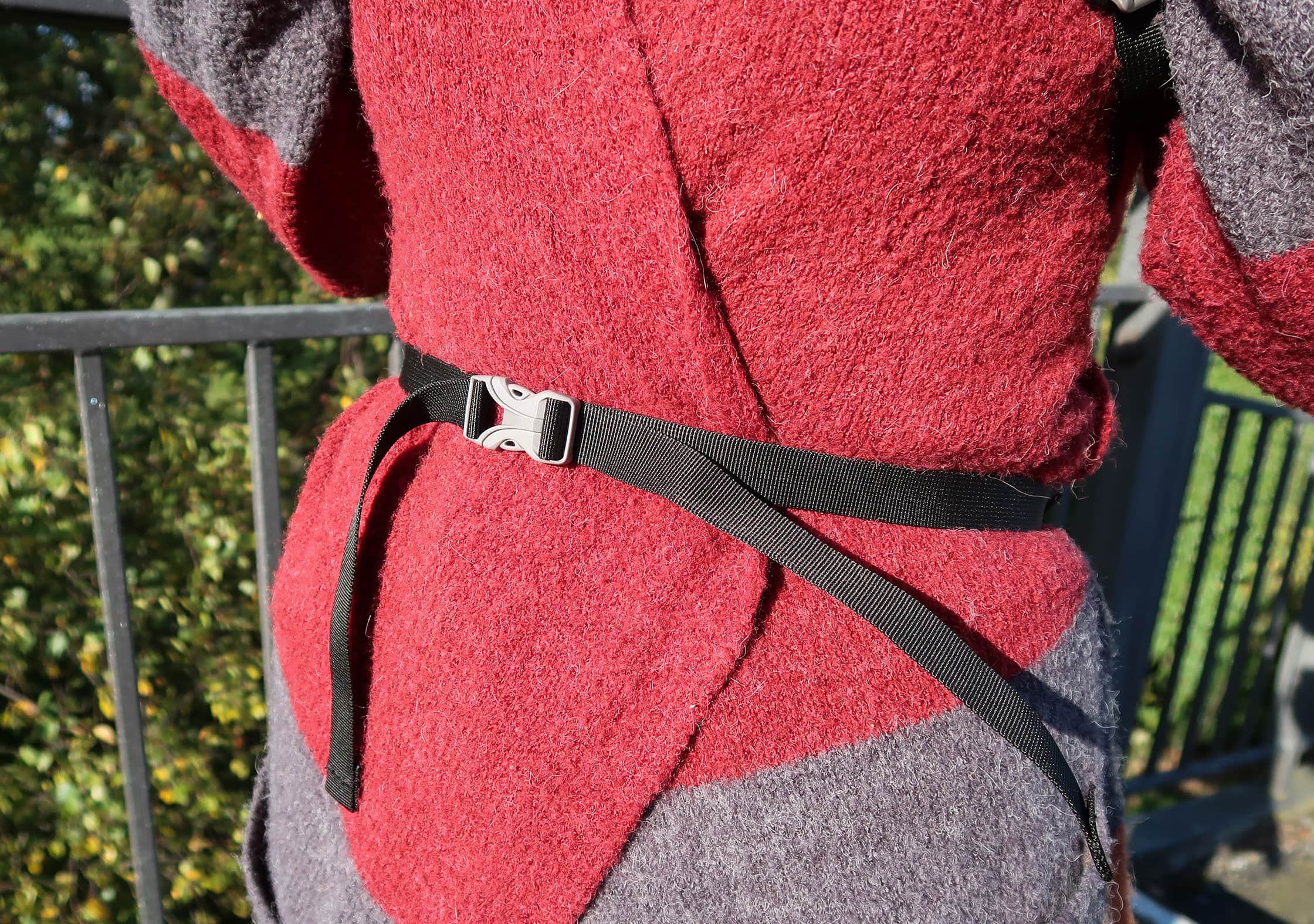 There is even a hip belt on this thing, which is surprising considering the size. This will come in useful if you're doing any rigorous activities like rock climbing or mountain biking, as it will keep the pack tight on your back, but there's no padding and it is super thin—so it's not good for much else. Thankfully, it is removable, so you can just stash it in a pocket when it's not needed.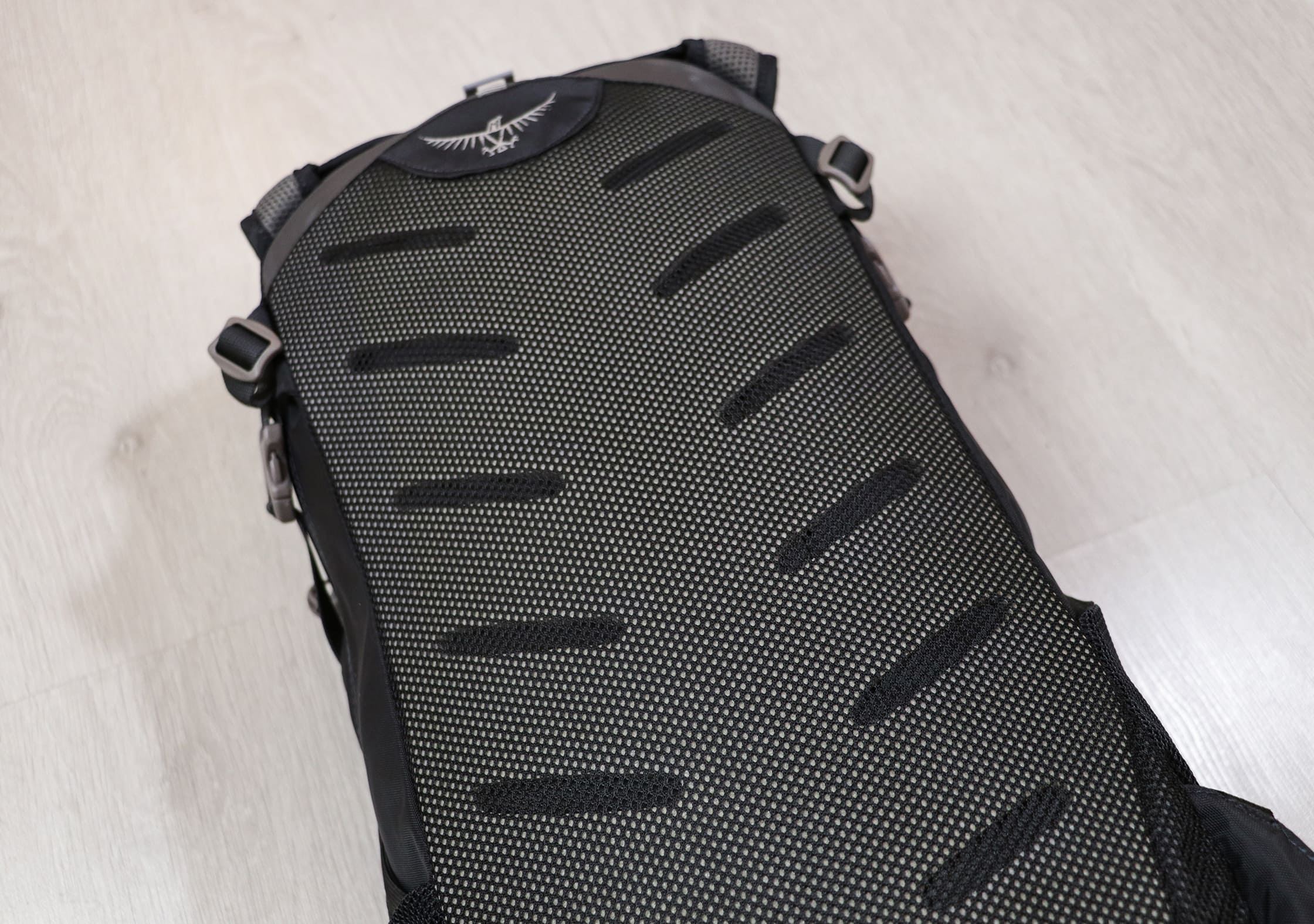 Finally, the back panel is made of dense foam that's supportive and comfortable against your back. There are horizontal gaps in the panel too, which help with breathability. This won't fix back sweat completely, but it does a good job of fending it off.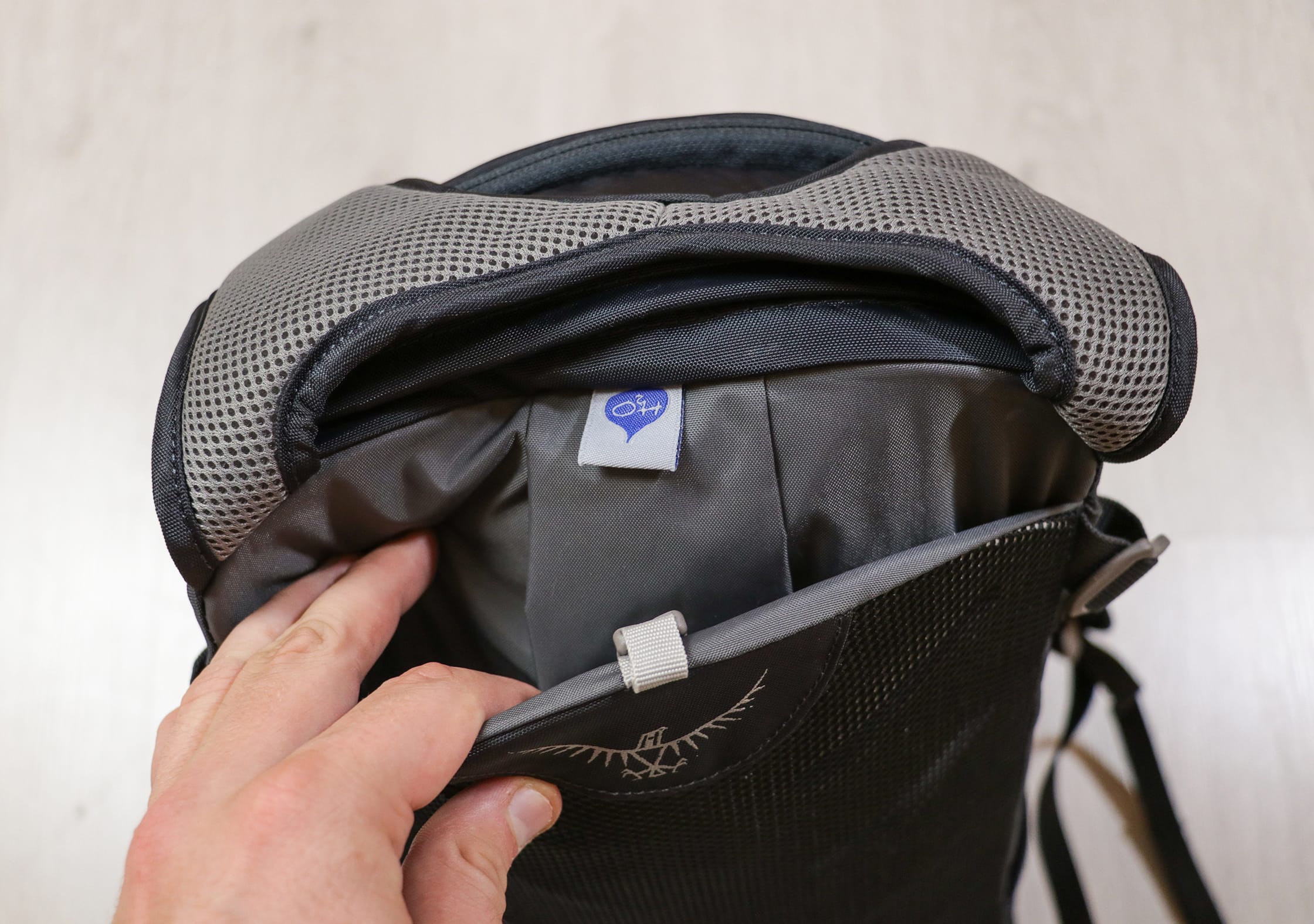 There is a sleeve between the back panel and back of the pack for a hydration bladder. We didn't use this feature as we stuck to more urban environments during our testing, but it's a good addition if you're using this pack in an outdoors environment. Thankfully, the sleeve is very discreet and you don't really notice it when not in use.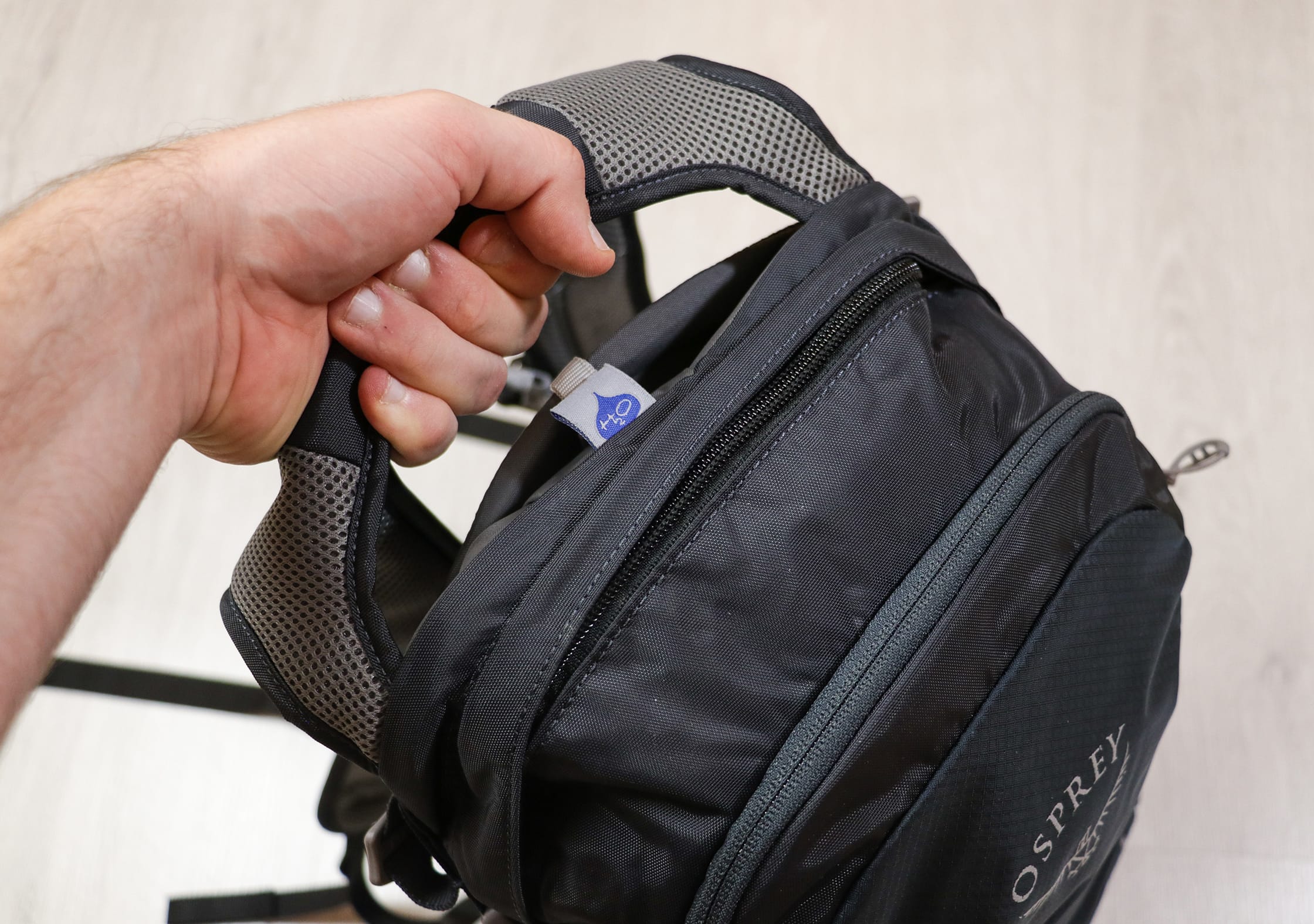 While there's no dedicated quick-grab handle on the Osprey Daylite, there is a handle incorporated into the top of the shoulder straps. This can be used if you need to grab the pack in a hurry or lift it up somewhere, but we didn't use it often. We would have liked a dedicated handle on this pack, but it's not a huge loss.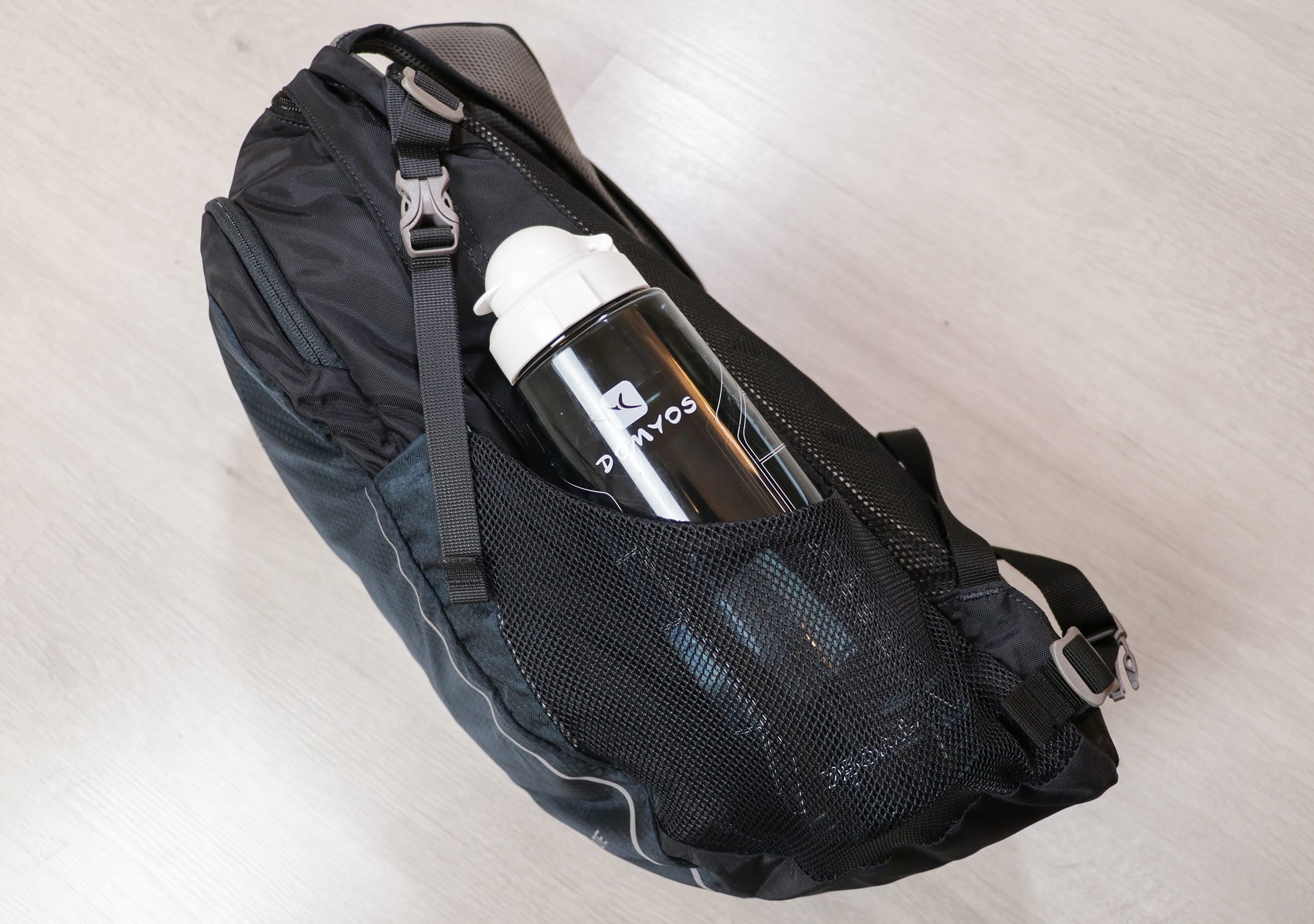 This pack has some stretchy mesh water bottle pockets on both sides that will fit bottles up to 1 liter in size. There are compression straps on either side of this pack too, that help to compress (obviously) the pack when you're not carrying a full load. These straps can also be used to secure longer items to the side, like a tripod or hiking pole.
And finally, we should mention that the Osprey Daylite is designed to quickly attach to other compatible Osprey packs like the Ariel AG, Sojourn, and Farpoint 80—because if you're going to throw 80L on your back, what's the harm of adding another 13L? While we haven't tested this first hand, it's a simple process using the hip belt and compression straps.
Inside The Pack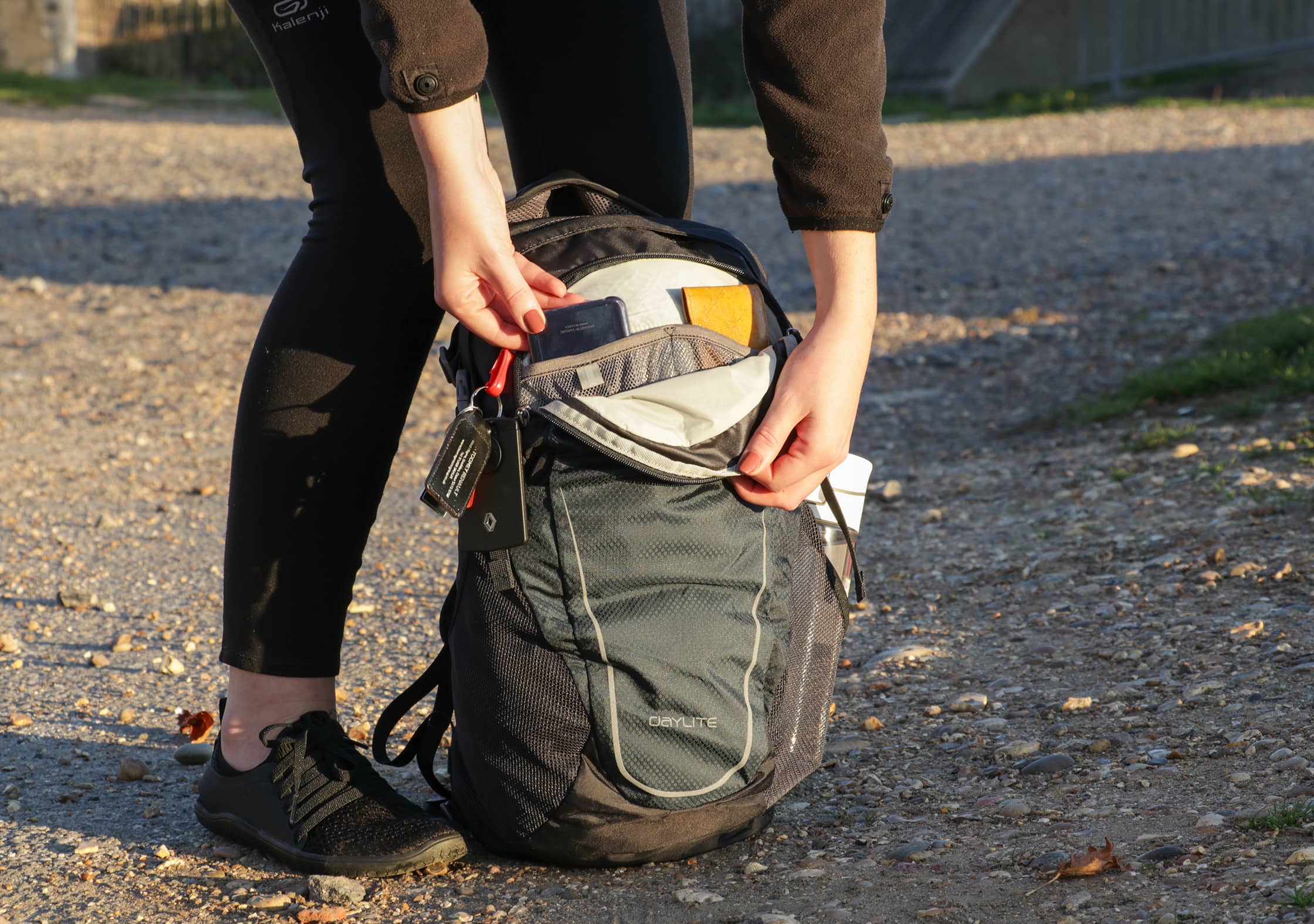 There is a quick-grab pocket on the front of the Daylite for all your essentials, like a passport, wallet, and phone. For added internal organization, there are two stretchy mesh pockets inside, and a plastic key clip too.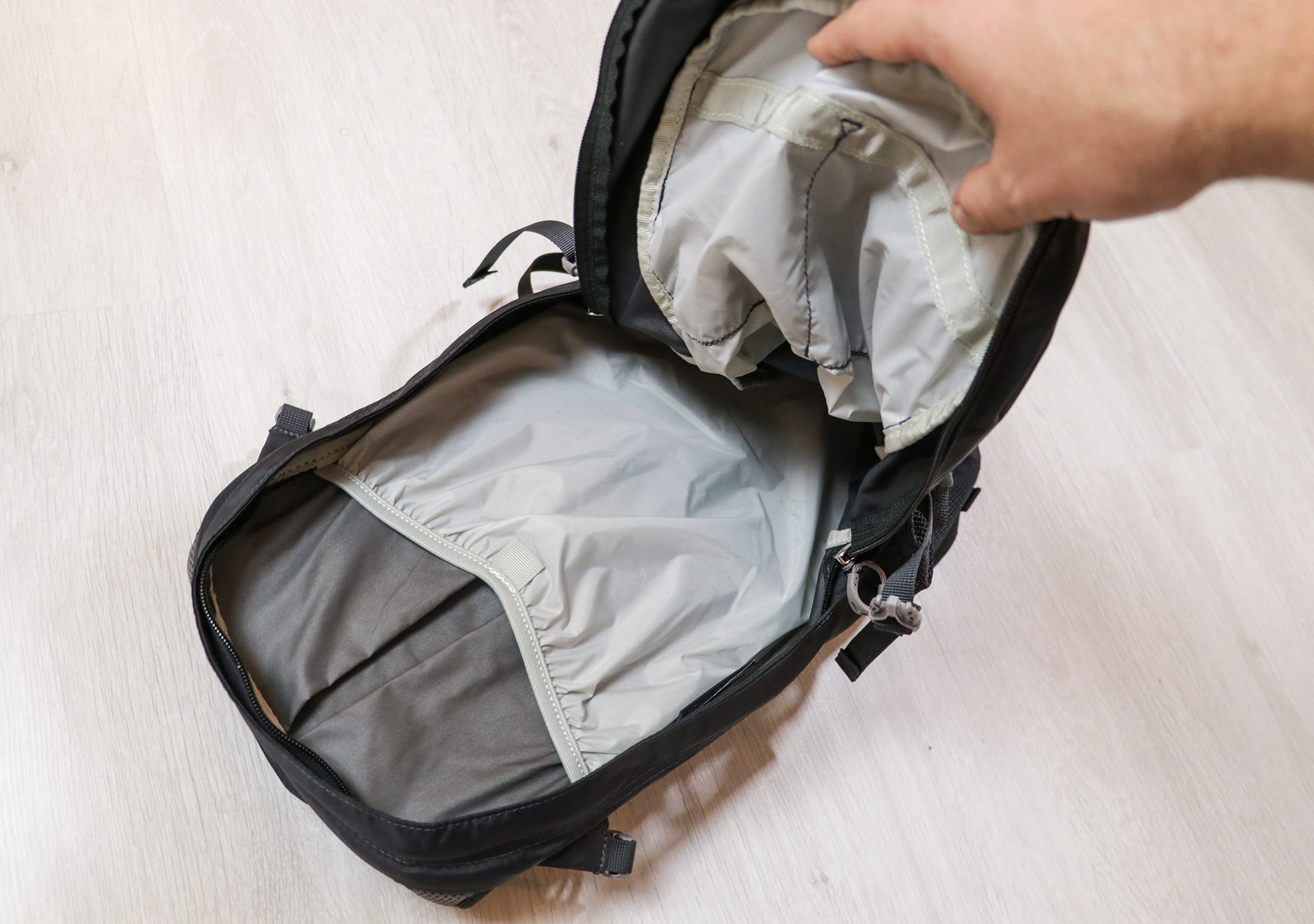 Moving inside the main compartment, there is plenty of room in here for a load of gear, which you could organize with packing cubes and accessory pouches if you'd like. While we normally advocate for packing cubes, because this pack is only 13 liters we think either way is fine.
At the back of this compartment, there is a sleeve for documents and tablets. It's "technically" possible to squeeze a small 13" laptop in here, but Osprey doesn't advertise it as such—and rightly so, because it's a very tight fit and not practical at all. We've found this is really best kept for tablets.
Durability & Testing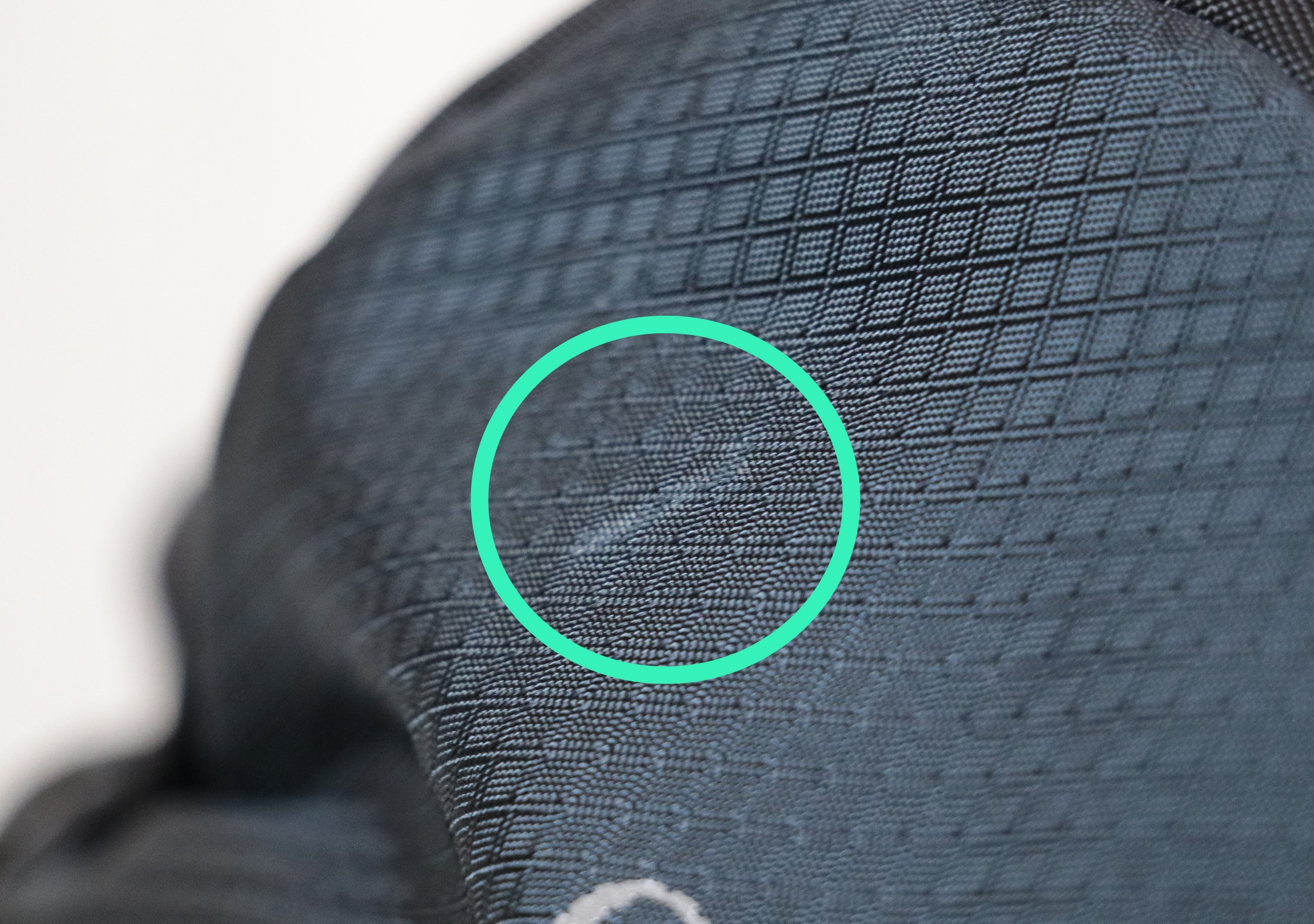 In just over a month of testing, the Osprey Daylite has seen frequent use in and around London. In regards to durability, there are a couple of small abrasion marks on the front of the pack, but they're hardly noticeable. And while we don't expect this bag to last a lifetime, the quality components and craftsmanship should ensure its durability for a good while.

In testing, we've been impressed with this pack's harness system and comfortable carry, as well as its practicality on days out. The outdoorsy aesthetic may not suit everyone's taste, and the materials used can feel a bit cheap at times, but you really can't go wrong with this pack given the reasonable price-point.
Usage Timeline
Initial Usage
Condition: Excellent
Digging the impressive harness system for such a small pack.
1 Month of Use
Condition: Good
Noticed a couple of small abrasion marks have appeared on the front of the pack, hardly noticeable, but a bit worrying.
Access the Pro Community Discussion
Get your questions about the Osprey Daylite answered from our team and the Pro Community right here on the page. Plus, join discussions with other members about gear, guides, and more.
Other Bags & Luggage Reviews