Matador Transit30 Review
For a weekend trip or as an extra bag to pack along when space is tight, the Matador Transit30 is a reliable and ultra-compressible duffle—with just a bit of wear over time.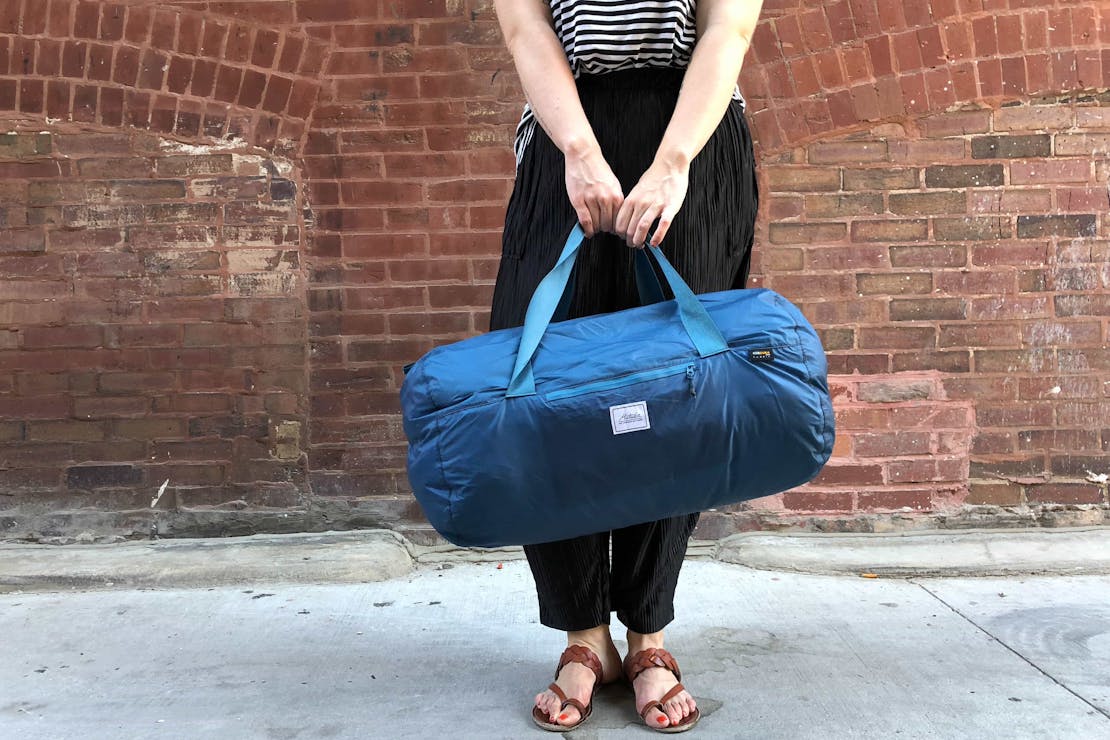 Our Verdict
Unlock the Pro Summary
Save time. Get access to brief summaries of our reviews so you can browse and make decisions more efficiently.
Pros
Compressibility!
Sleek color options.
Water resistant.
Cons
To accommodate compression, the material type often looks wrinkled.
Heavy or hard objects need extra care, as the exterior shell is almost shapeless.
Only one pocket and one large compartment, not ideal for organization.
Recent Pack Hacker Video
Technical Details
Capacity

30l

Weight (oz)

4.1 oz (116.2 g)

Dimensions

24 in x 14 in (61 x 35.6 cm)

Notable Materials

Nylon, CORDURA® Nylon

Manufacturing Country

China

Warranty Information
Full Review
Get up to 20% off Matador • Join Pack Hacker Pro
Matador has released an updated version of this bag—the Transit30 2.0.
Matador doesn't mess around with the versatility of their Transit30 duffle. Whether you're looking for a great weekender, flexible carry on, or need something that compresses easily so you have an extra bag on hand, the Transit30 will cover all your bases. When you're headed home with your new souvenirs but don't have room in your regular bag, you'll need a backup. Pop open that main bag, deploy your Transit duffle, and transfer those extra items into the carry-on you just materialized. Problem solved—you're on your way.
Materials & Aesthetic
Overall, this bag is simple, soft and compressible. It's got a great style that would be suitable for basically any traveler, and is available in two colors—a dark or charcoal grey and an indigo blue. As with any compressible item, the material seems relatively thin so that it can fold or smash down to the size of its carrying contraption. The downside to such an unstructured bag is that when you fill it, any heavy, hard, or delicate items can be troublesome. For the most part, you can mitigate this issue if you line the walls of the bag with softer items to give some extra cushion and protection. As they say, "With great compression comes a lack of padding" … or something like that.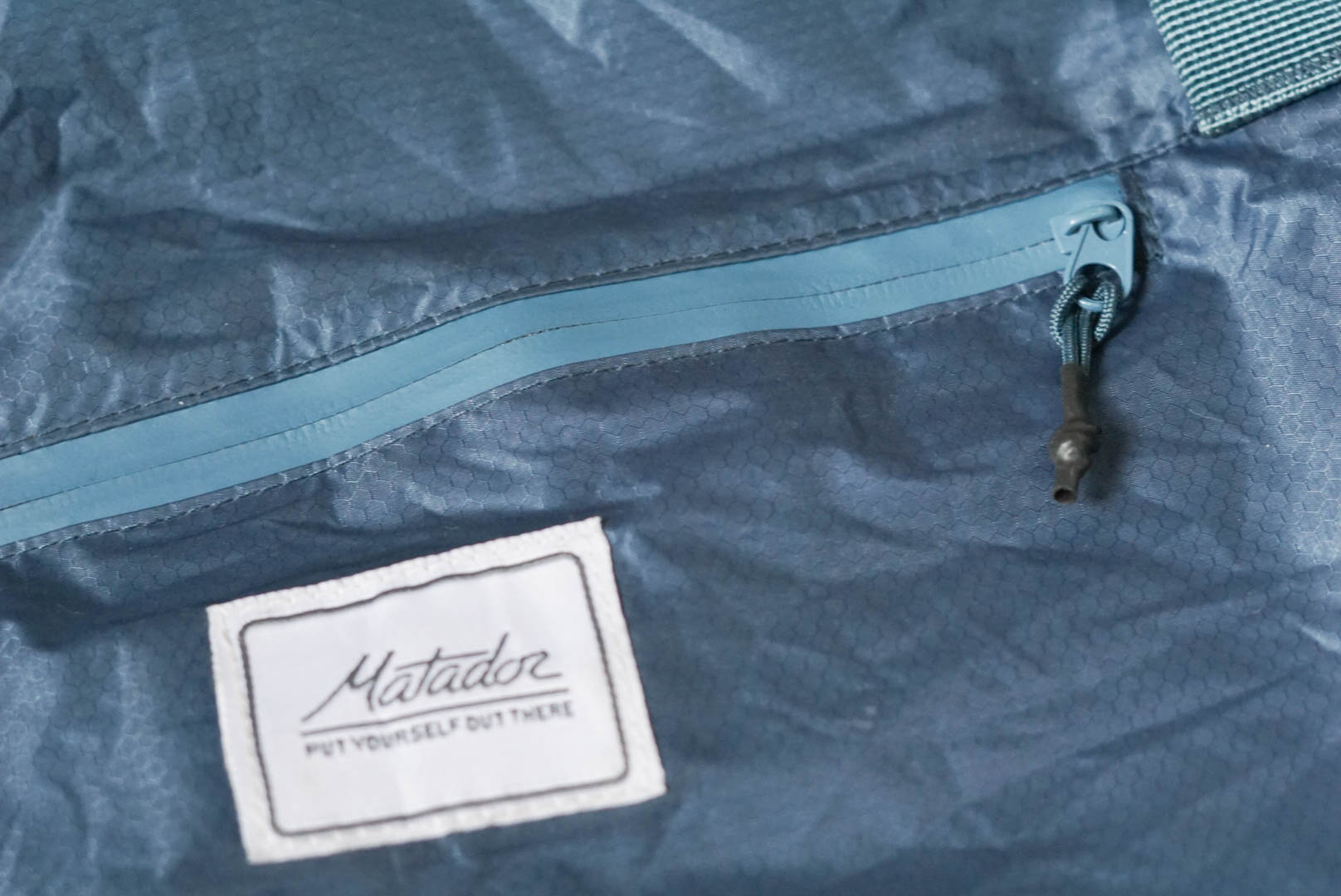 The Transit30 is constructed entirely of nylon materials. The core of the body is waterproof, 30D Cordura nylon and the handles are made of a wide, nylon strap. Keep in mind that many Cordura bags could have a measurement of 1000D meaning the 30D is on the extremely thin side, perfect for compressibility. The waterproof nylon material is complemented by sleek zippers which are also water resistant. Rain or shine, your belongings will remain safe (we know since we took the bag for a quick spray-down in the shower.)
External Components
On the outside, this thing is almost bare. The duffle only offers one external pocket, along the "front." While there really isn't a front or back, the side with the logo and pocket can easily be identified as such. This pocket is small, but would be great for a passport, wallet, phone, etc. Anything that needs to be easily accessible should go in this pouch. The zippers to access the pocket are water resistant if you have no other option for storing your phone during a drizzly commute.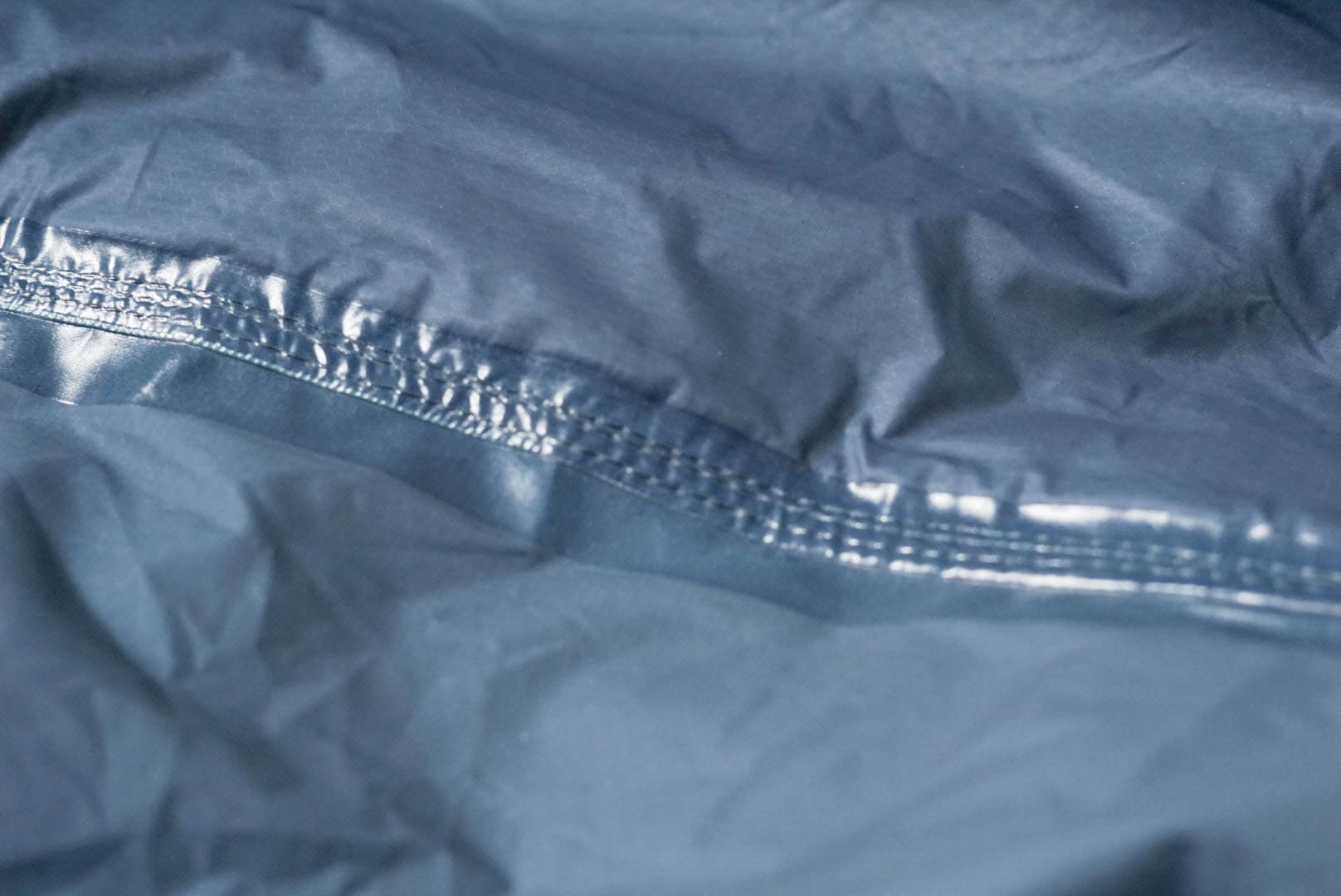 There is no shoulder strap on this bag, just two straps that you can join together and grab with your hand. The straps are nice and wide, which provide some comfort, but there's not much in the way of padding because—again—compressibility. Each strap is secured to the bag with bar-tack stitches which offer extra peace of mind for durability. FYI: a bar tack stitch is often used to seal the end of pant zippers, so expect the same type of reliability for the straps on this duffle. When have you ever had a pant zipper come unstitched? That's right—never.
Inside the Pack
The inside of this duffle is relatively basic—which is not much of a surprise. There's not a lot of room for fuss when the entire bag has to fit down into a tiny sack the size of a rolled pair of socks. Inside there is no additional compartment, just the flap from the exterior pocket. We should note that all seams are reinforced and sealed from the inside to ensure maximum water resistance.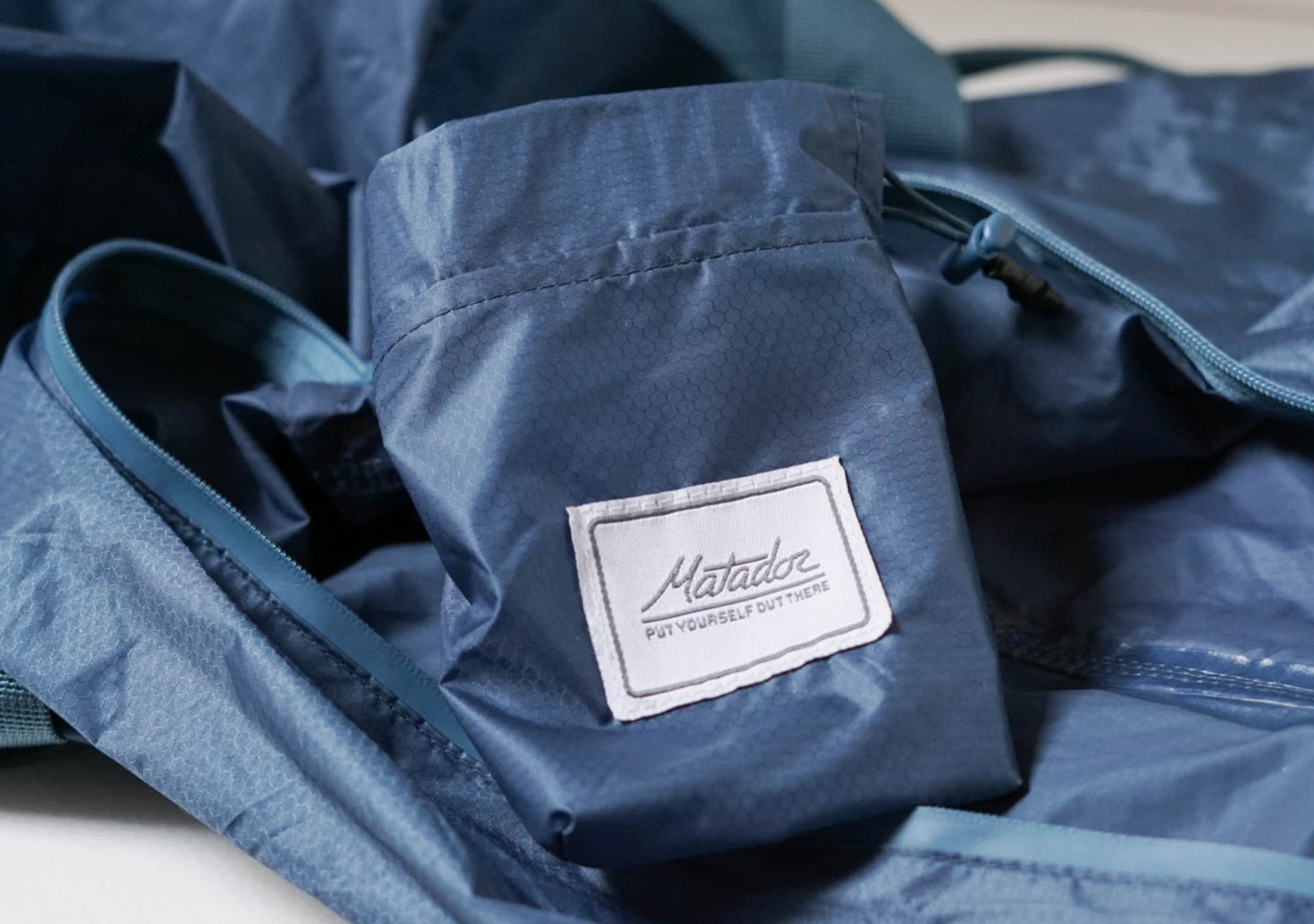 Along the main zipper, each end is equipped with looped pull tabs which allow you to grip the end and smoothly operate the zip open or closed. The zipper style itself is dual train, meaning you can open or close from one end or the other, there's no wrong answer here!
When you're ready to compress the duffle and pack it up, you'll find the storage bag tethered to the inside, just along the end of the zipper in the main compartment.
Durability & Testing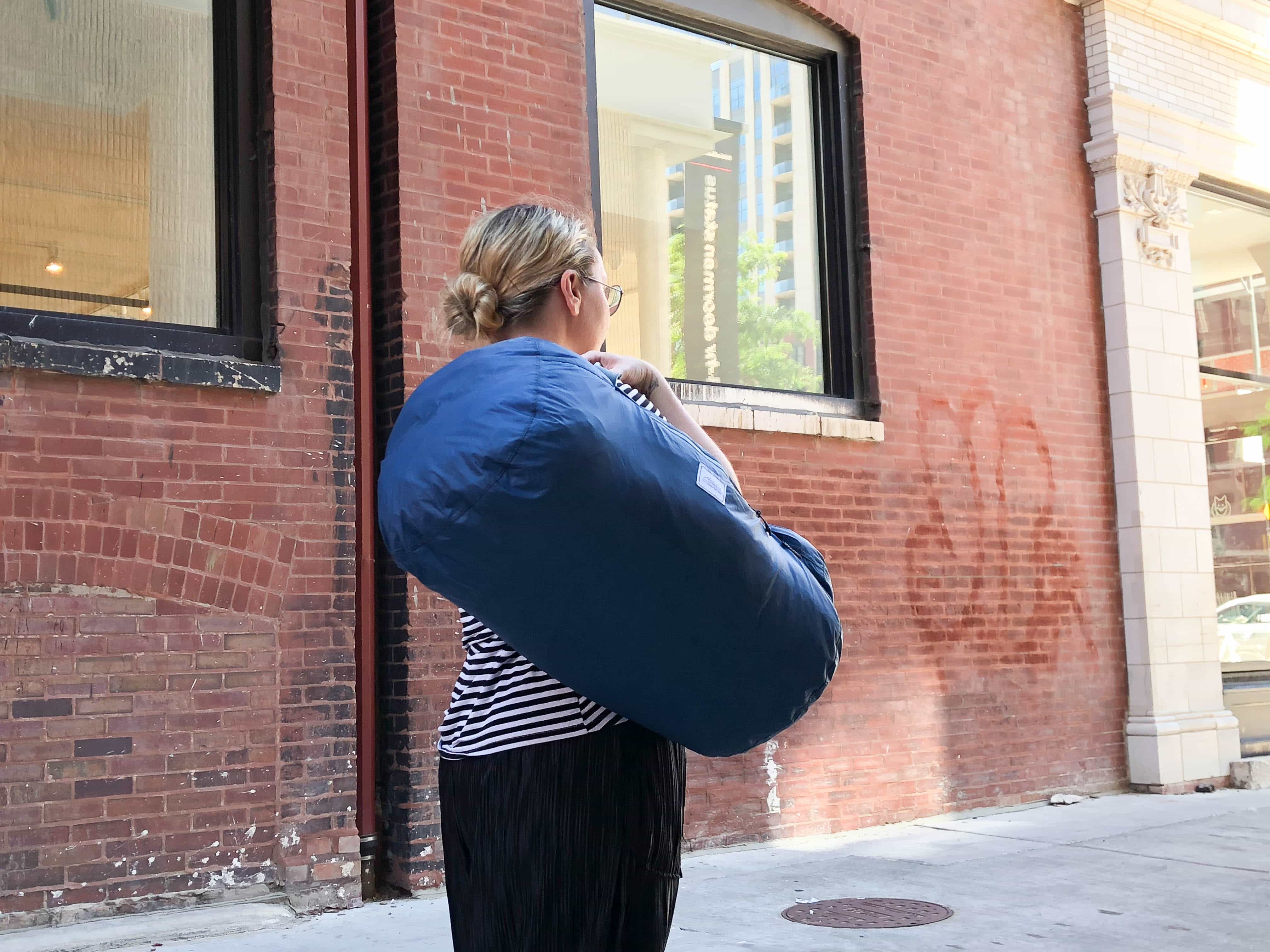 So far, we've found that this bag holds up to the durability claims from Matador. Whether stuffing it with rough items like cameras or multiple dress shoes and heels, the bag has never showed wear or signs of stress from things poking and pressing against the exterior. When it comes to resistance, we have no worries. To make sure this wasn't a bluff, we hung it in the shower with dry items inside and let the bag take a nice rinse. Not a drop was present inside afterwards, and the handles dried quickly.
Usage Timeline
Initial Usage
Condition: Excellent
Well constructed, nothing to complain about!
3 Months of Use
Condition: Good
Very slight wear on edges where it has come into contact with hands, floors, luggage bins.
Access the Pro Community Discussion
Get your questions about the Matador Transit30 answered from our team and the Pro Community right here on the page. Plus, join discussions with other members about gear, guides, and more.
Other Bags & Luggage Reviews