GORUCK Shemagh (Scarf, Keffiyeh) Review
The GORUCK Shemagh keeps your head and neck warm in a variety of ways. We love the versatility but were disappointed to see loose threads develop so quickly.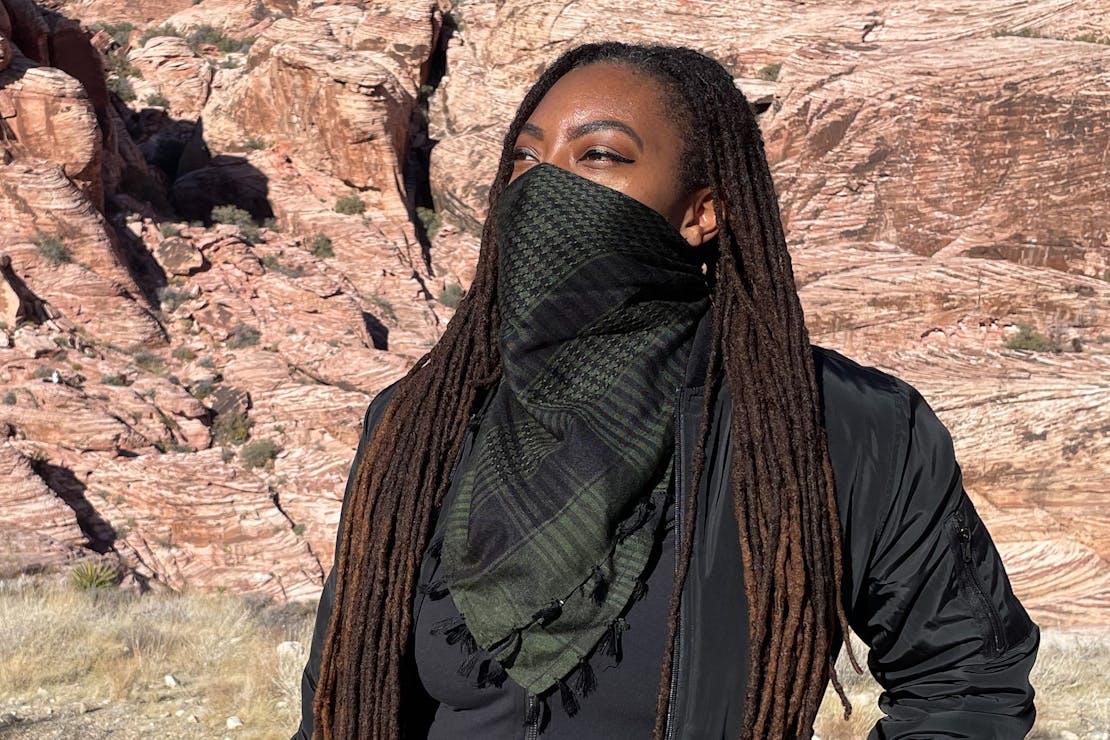 Our Verdict
Unlock the Pro Summary
Save time. Get access to brief summaries of our reviews so you can browse and make decisions more efficiently.
Pros
Versatile—can be worn in several ways
Takes up almost zero space or weight in your bag
Warm in windy conditions
Cons
Can take some time to figure out how to tie
Tassels can get in the way
Noticed some loose threads after two weeks
Recent Pack Hacker Video
Technical Details
Notable Materials

Cotton, Polyester

Manufacturing Country

Afghanistan

Warranty Information
Full Review
The GORUCK Shemagh is everything you need to keep your neck and face warm while traveling and then some. Wear it as a scarf. Wrap it around your head to keep the sun off. Use it as a picnic blanket for an impromptu date with the attractive stranger you meet on your travels. The possibilities are almost endless.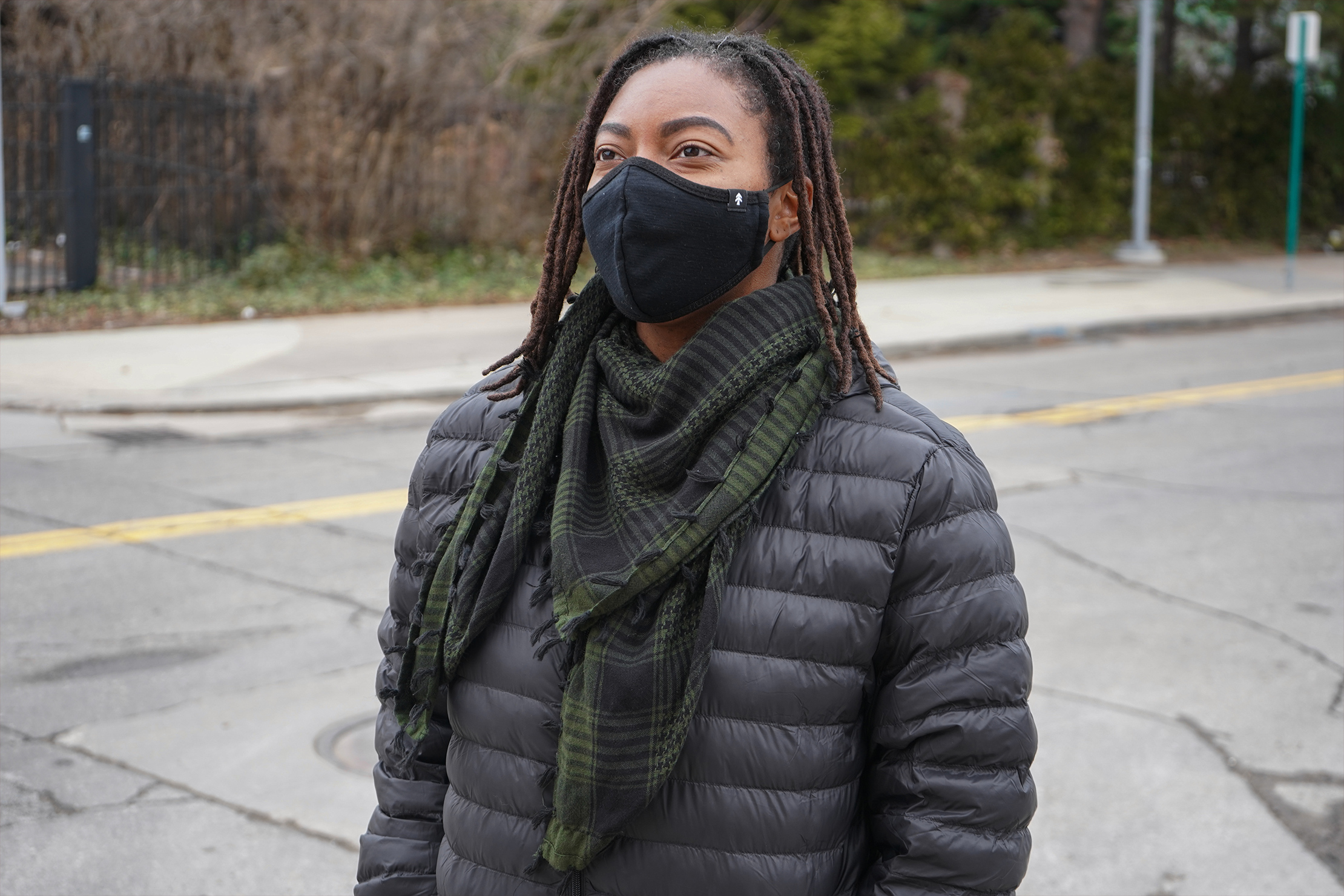 The shemagh is not exclusive to GORUCK—Middle Eastern cultures have worn this traditional Arabian headdress for centuries. You'll also see it sometimes referred to as a keffiyeh. It's a great multi-functional piece of clothing that takes up little to no extra space, making it optimal for minimalist travel—which is sort of our jam. We've had some awesome experiences with GORUCK products in the past, so we were stoked to try this out.
It can easily become part of any wardrobe for both travel and everyday use. While we are in love with the versatility and ways you can style it, unfortunately, we did see a few loose threads develop after just two weeks.
Materials, Aesthetic & Usage
The GORUCK Shemagh is made of a cotton and polyester blend, which is very soft and stretchy. We don't mean stretchy in an elastic sense, but it does conform to whichever way you pull it when tying it on. It seems like just a thin piece of fabric at first, and for all intents and purposes, that's what it is. But this magical piece of fabric manages to be incredibly warm.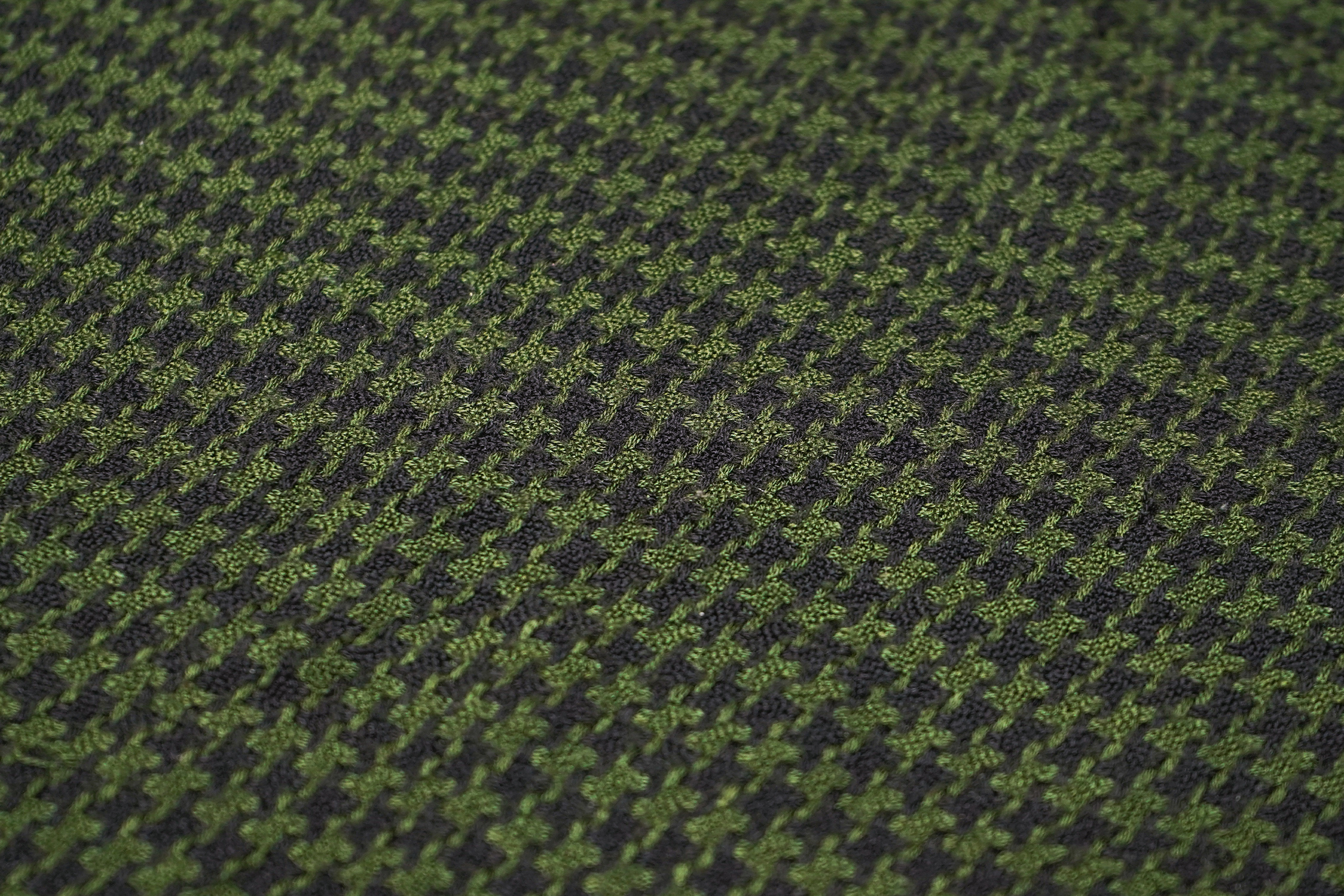 One of the reasons shemaghs are worn in the Middle East is because it protects the wearer against hot, dry climates. So in desert regions where you're likely to get a sunburn, a shemagh will keep dust and sand out of your face. Shemaghs have also held cultural and religious meanings throughout history, depending on the country where it's worn. These days, it's not uncommon to see travelers wearing them on trips to places like Egypt, Jordan, and Qatar.
From GORUCK's website, "shemaghs are used in the military by special forces all over the world for their versatility and compatibility with Rule #1: Always Look Cool." Makes sense coming from a company started by a former Special Forces veteran, but we're more into it for practicality than cool points.
One of the common ways to wear it is the face and head wrap configuration that helps keep your hair from getting messy in the wind. Some other ways to wrap it include bandit style around the bottom of your face and neck, headwrap style, or as a simple scarf.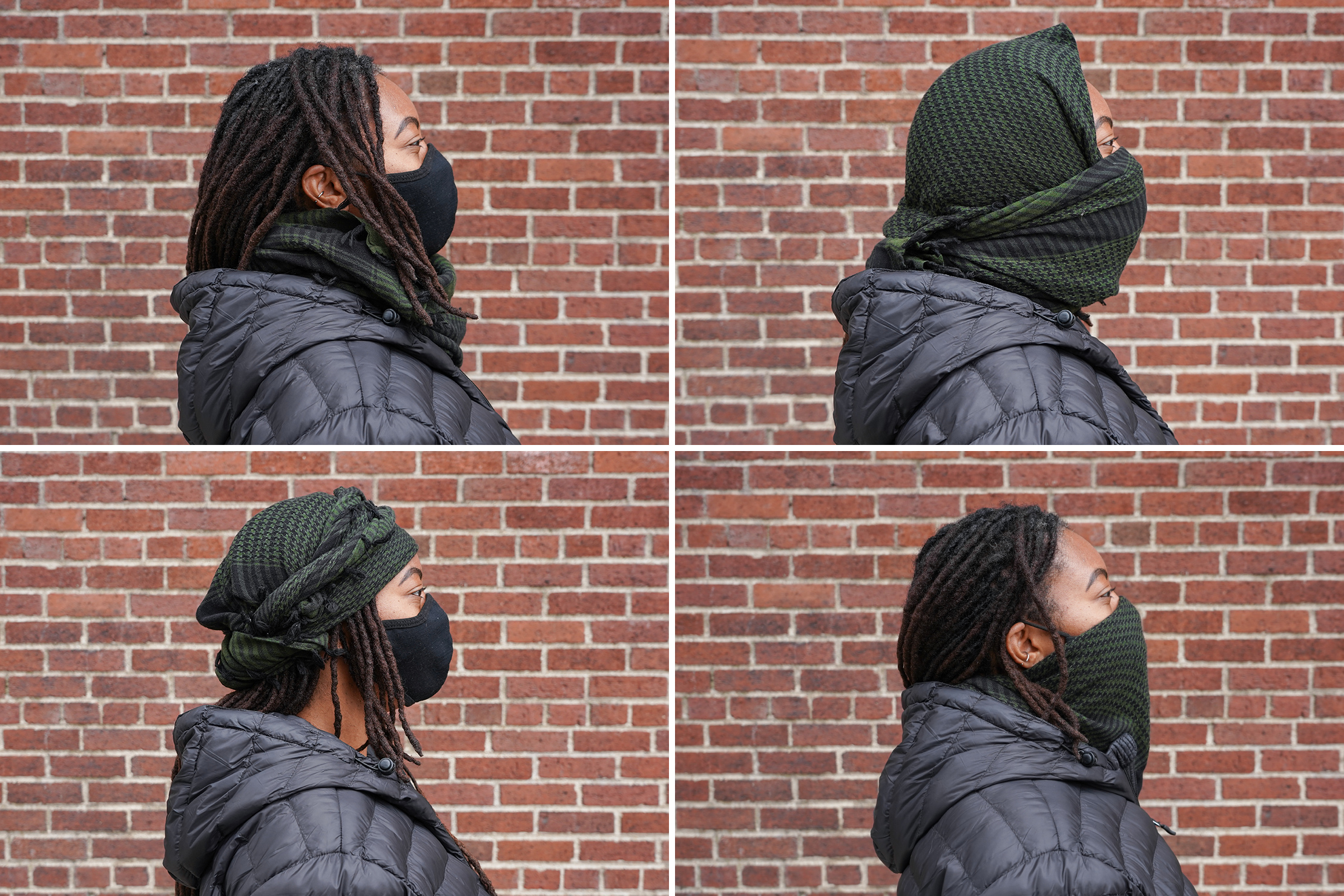 Beyond being versatile, this shemagh is also helping a good cause. GORUCK Shemaghs are manufactured by Combat Flip Flops, an apparel company that donates its proceeds to several non-profit organizations in Afghanistan. Proceeds from this shemagh go to Aid Afghanistan for Education, which helps educate marginalized Afghan women and girls. You'll see a tag mentioning this along with the GORUCK logo on the shemagh's underside. It's the only place on the garment with any branding, and we appreciate that.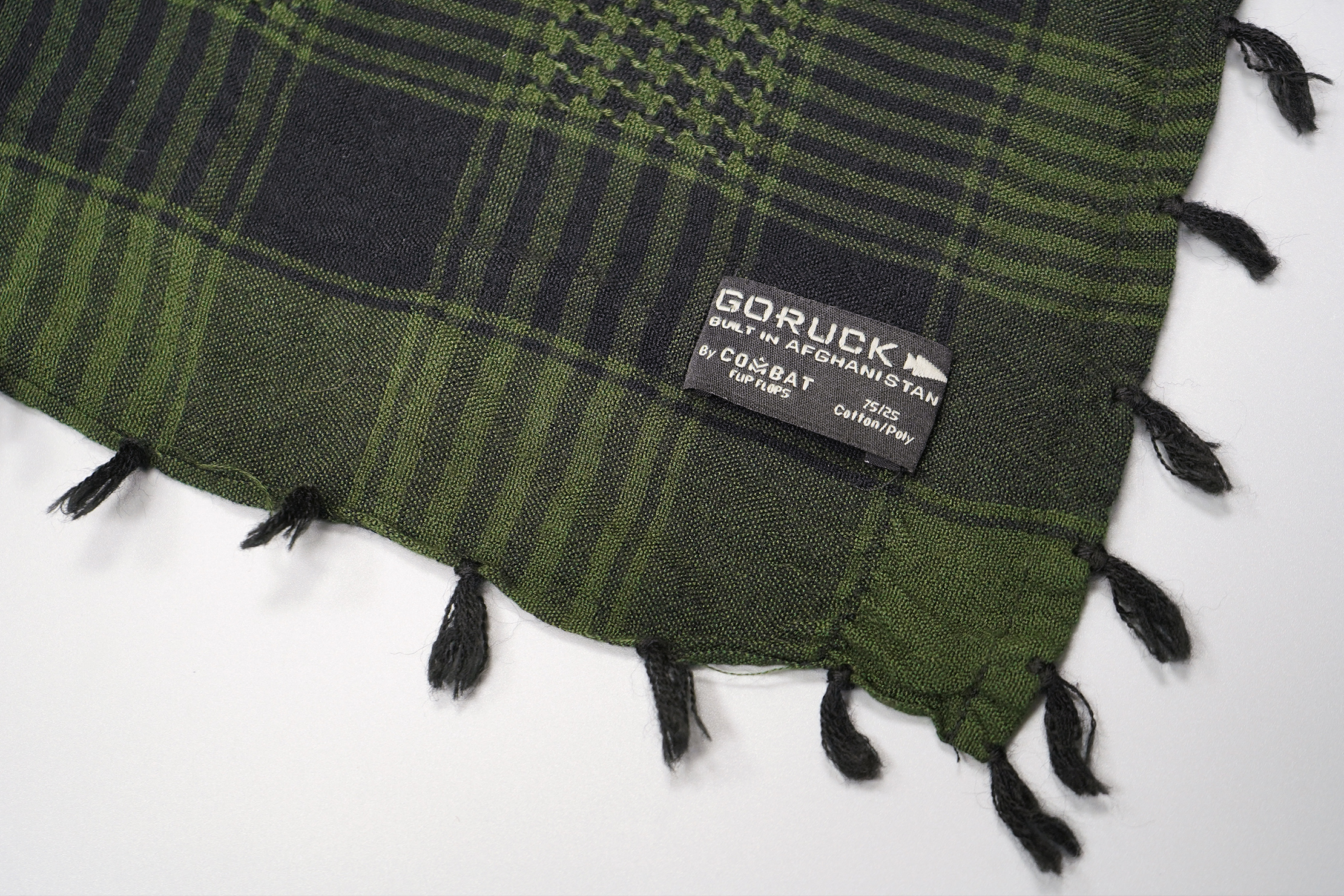 Out in the deserts of Nevada, where we did our testing, the GORUCK Shemagh was invaluable. The claims about keeping dust out of your face and shielding you from the sun were valid, but it can get a little too warm. Keep this in mind if you'll be doing a lot of walking on your trip. You may end up a bit sweaty, even if it's chilly and windy outside.
Not to worry, the shemagh will keep you dry without actually absorbing the sweat and getting wet or stinky. It isn't remarkably water-resistant, though, so don't get it soaked (and be careful of drink spills). A little bit of moisture will be fine. Just don't put it on to go swimming or anything like that.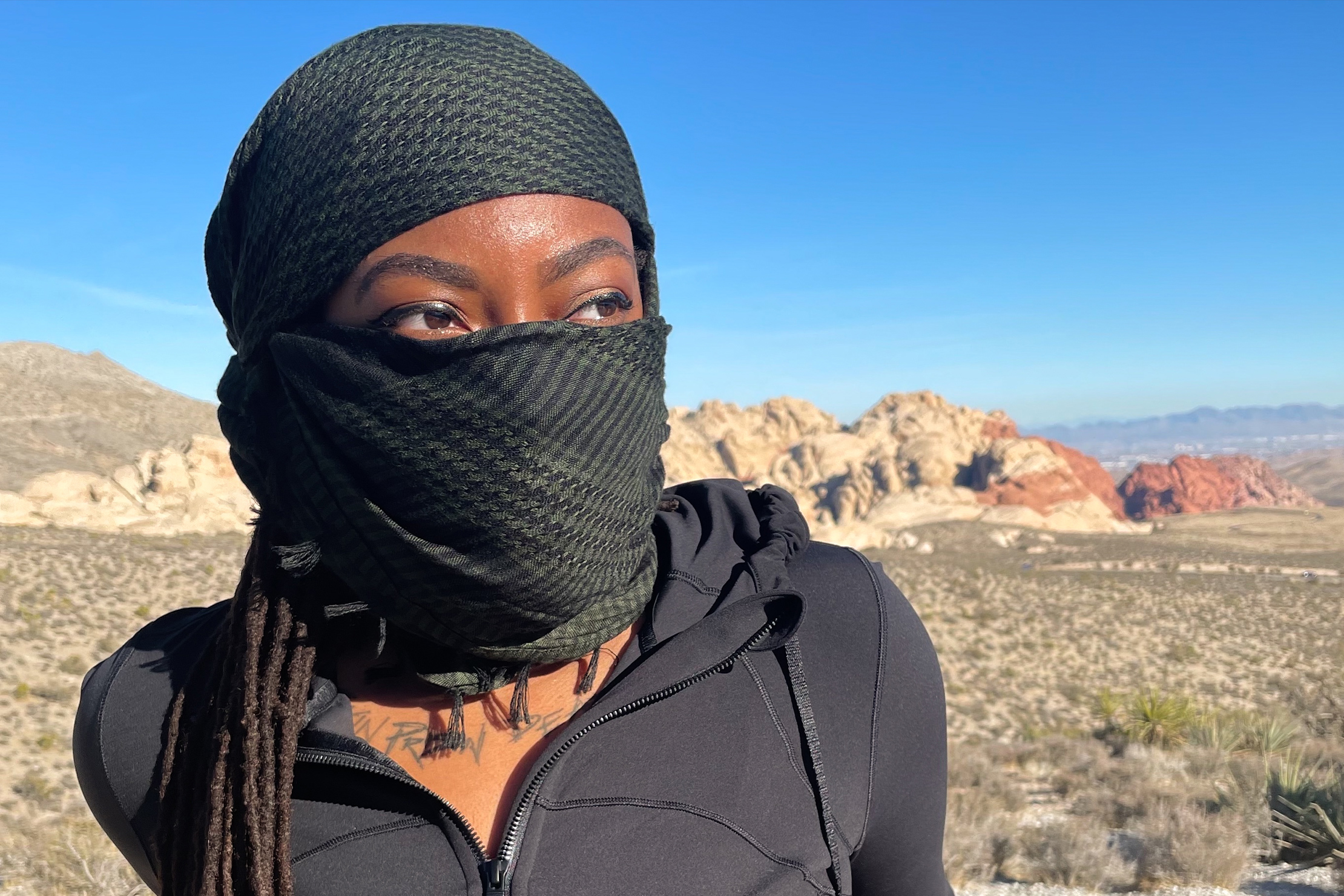 Unfortunately, we did notice some loose threads hanging around the edges after only two weeks which makes us wonder about durability. This doesn't render the GORUCK Shemagh unwearable, but it's still a bit disappointing.
Usage Timeline
Initial Usage
Condition: Excellent
Really digging the rustic look
Can be worn as a face covering, scarf, or headwrap
Proceeds from sales go towards funding education for women in Afghanistan where this shemagh is made
2 Weeks of Use
Condition: Good
Loving the versatility and ways to style it
Kept our neck, head, and face warm on a windy walk through Red Rock Canyon in Nevada
Got a few loose threads on one edge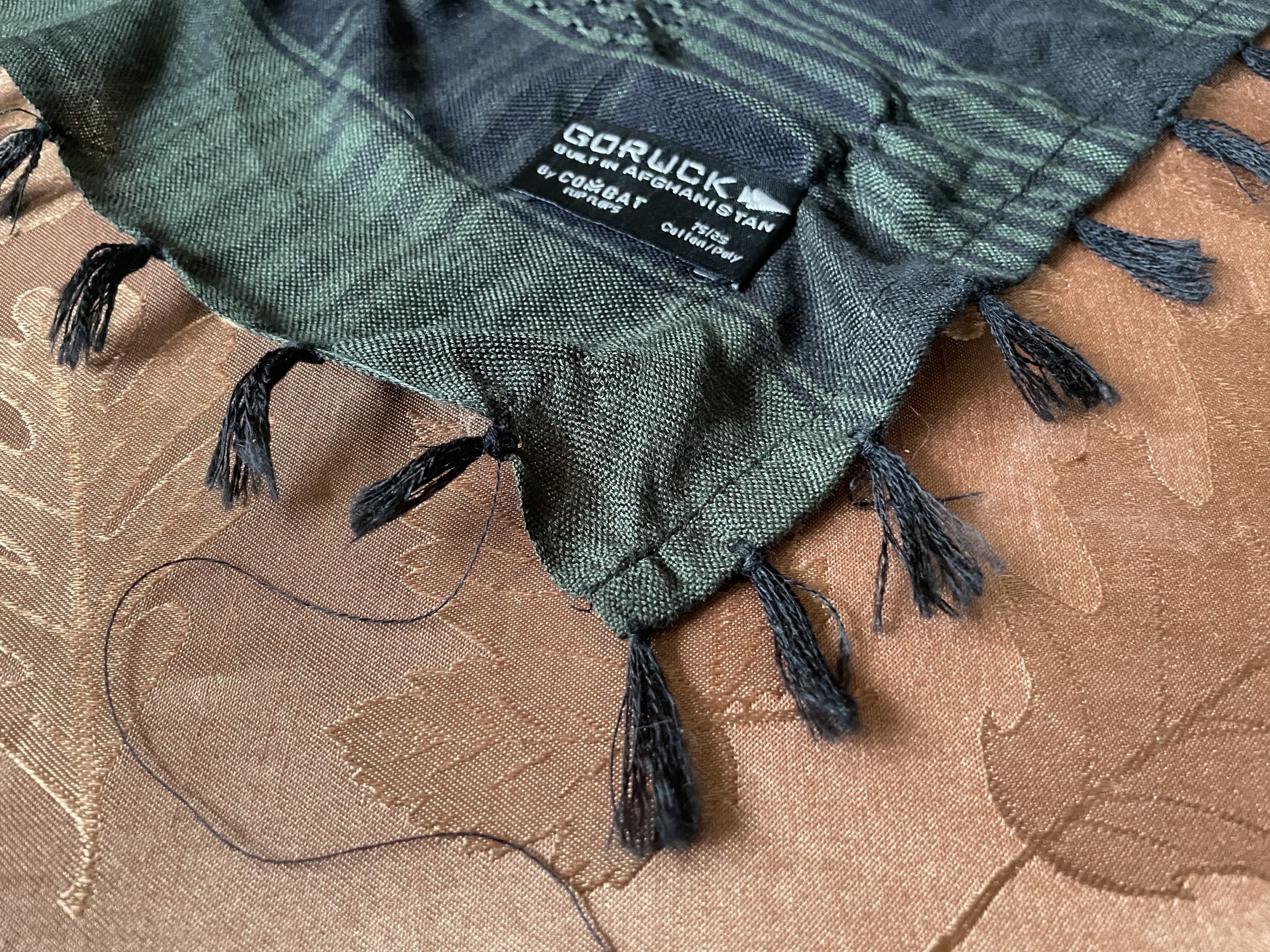 Access the Pro Community Discussion
Get your questions about the GORUCK Shemagh (Scarf, Keffiyeh) answered from our team and the Pro Community right here on the page. Plus, join discussions with other members about gear, guides, and more.
Other Clothing & Accessories Reviews