Bluffworks Threshold Performance T-Shirt Review
Soft, durable, and odor resistant, the Bluffworks Threshold Performance T-Shirt is a solid choice for travel with a lower price point than Merino wool.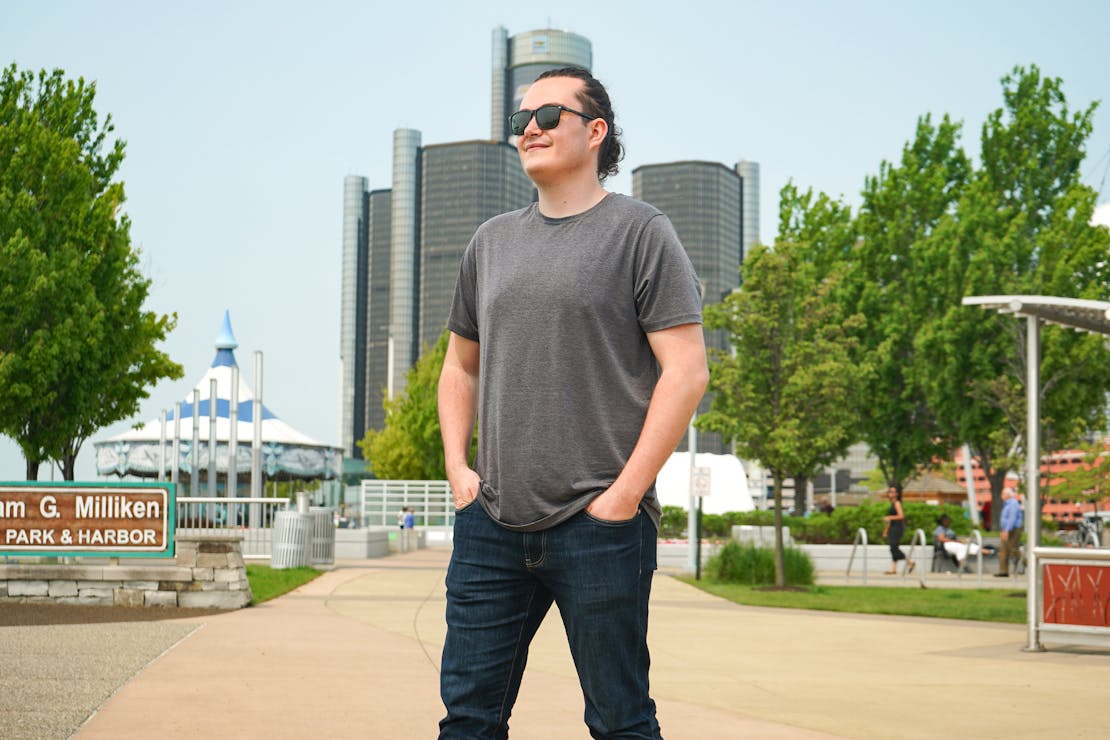 Our Verdict
Unlock the Pro Summary
Save time. Get access to brief summaries of our reviews so you can browse and make decisions more efficiently.
Pros
Extremely durable
Lightweight, wrinkle-resistant, UPF50+ certified, and antimicrobial
Looks sharp
Cons
Won't last as long between washes as some other shirts on the market
Some studies suggest silver nanoparticles aren't the most environmentally-friendly
Not everyone likes a crew neck style
Recent Pack Hacker Video
Technical Details
Notable Materials

Polyester, Elastane, Lyocell

Manufacturing Country

Vietnam

Warranty Information
Buying Options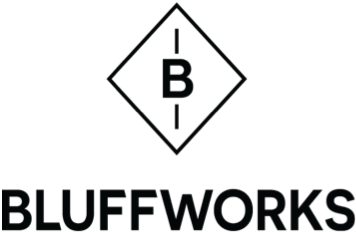 $52.00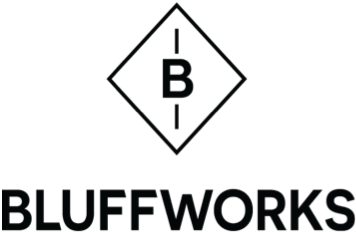 $52.00
Full Review
Get up to 15% off Bluffworks • Join Pack Hacker Pro
Nothing feels quite as magical as when you find the one. It's like every single second of your life has led you to this moment when, finally, your heart drumming in your chest, you see it. The Perfect Travel T-shirt. What else is there?
Most people have at least one t-shirt in their travel wardrobe. And, these days, that shirt needs to be up to snuff. In 2019, we don't have time for the smelly, bulky, non-moisture wicking shirts of the 20th century. No, we want a shirt that's resistant to wrinkles and odors, weighs almost nothing, will last a lifetime, and, of course, looks slick.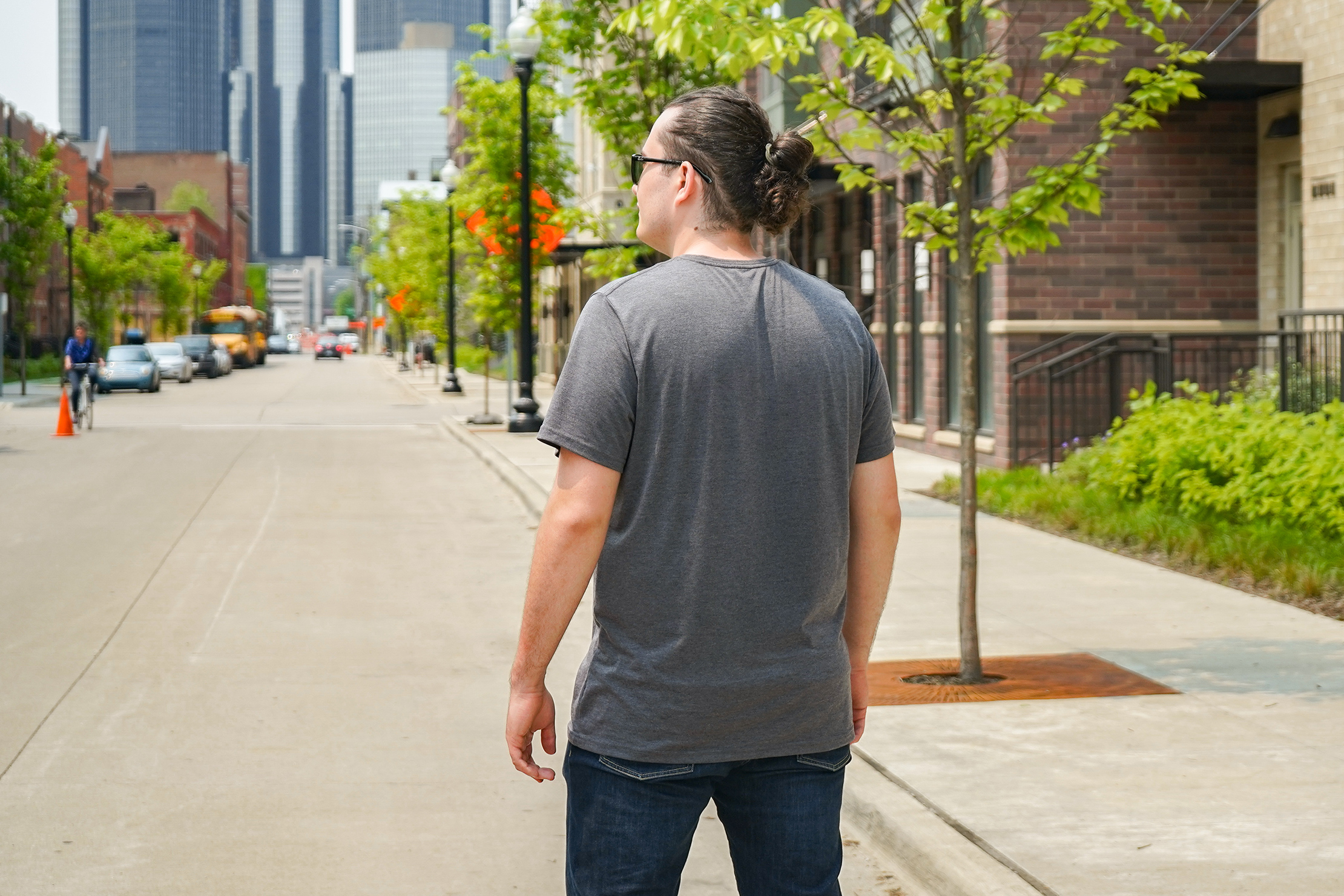 The Bluffworks Threshold Performance T-shirt has every category handled.
We've been testing the Threshold Performance T-shirt for two months now and have a lot of good things to say. But is it the Perfect Travel T-shirt? Let's find out.
Features & Usage
Right off the bat, we should mention that this t-shirt is not made from Merino wool. We're not usually in the business of telling you what something isn't, but this is important to note since Merino is such a common fabric in the travel clothing industry (and on our website, let's be honest).
It's no secret that we're fans of Merino wool here, but not everyone will love Merino as much as we do. Some people may be allergic, some people may avoid it since wool is an animal product, and, we suppose, some people just might not like the stuff.
If you're one of those people, first of all, tell us why. Second of all, read on because the Bluffworks Threshold Performance T-shirt may very well be the shirt for you.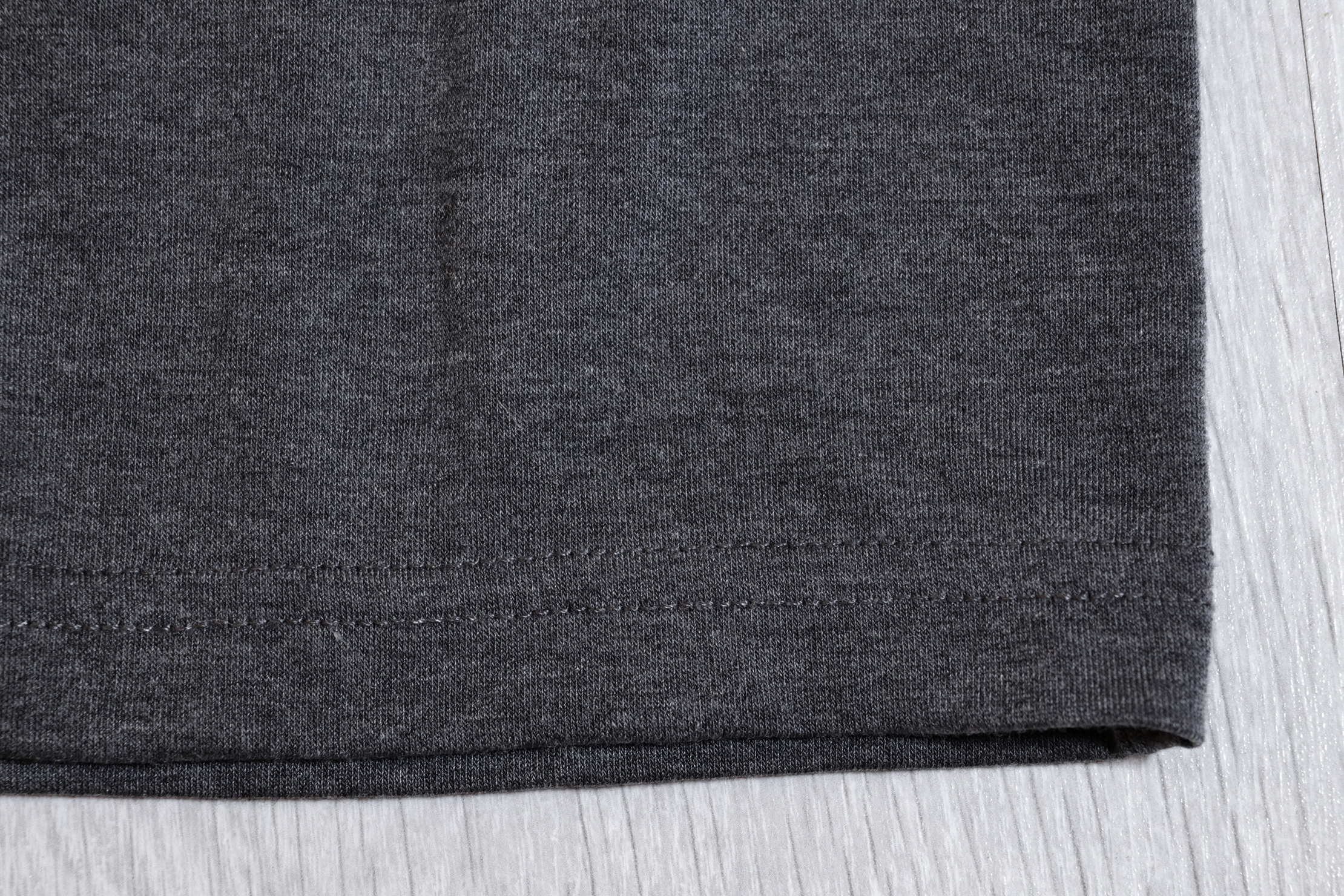 The fabric on this shirt is polyester blended with Lyocell and Elastane. There are bacteria-killing gold and silver nanoparticles embedded into the fabric to keep the shirt smelling fresh for multiple wears between washes.
The science of how silver nanoparticles work is fairly interesting and worth a quick search if you have the time. We'd get into it, but our chemistry knowledge stems from high school, so we're not the best people for the job. Cliff notes version: silver nanoparticles release cations that stop bacteria in its tracks. There are a few environmental implications of nanosilver particles in the clothing industry, so if you care about that, we suggest doing some research.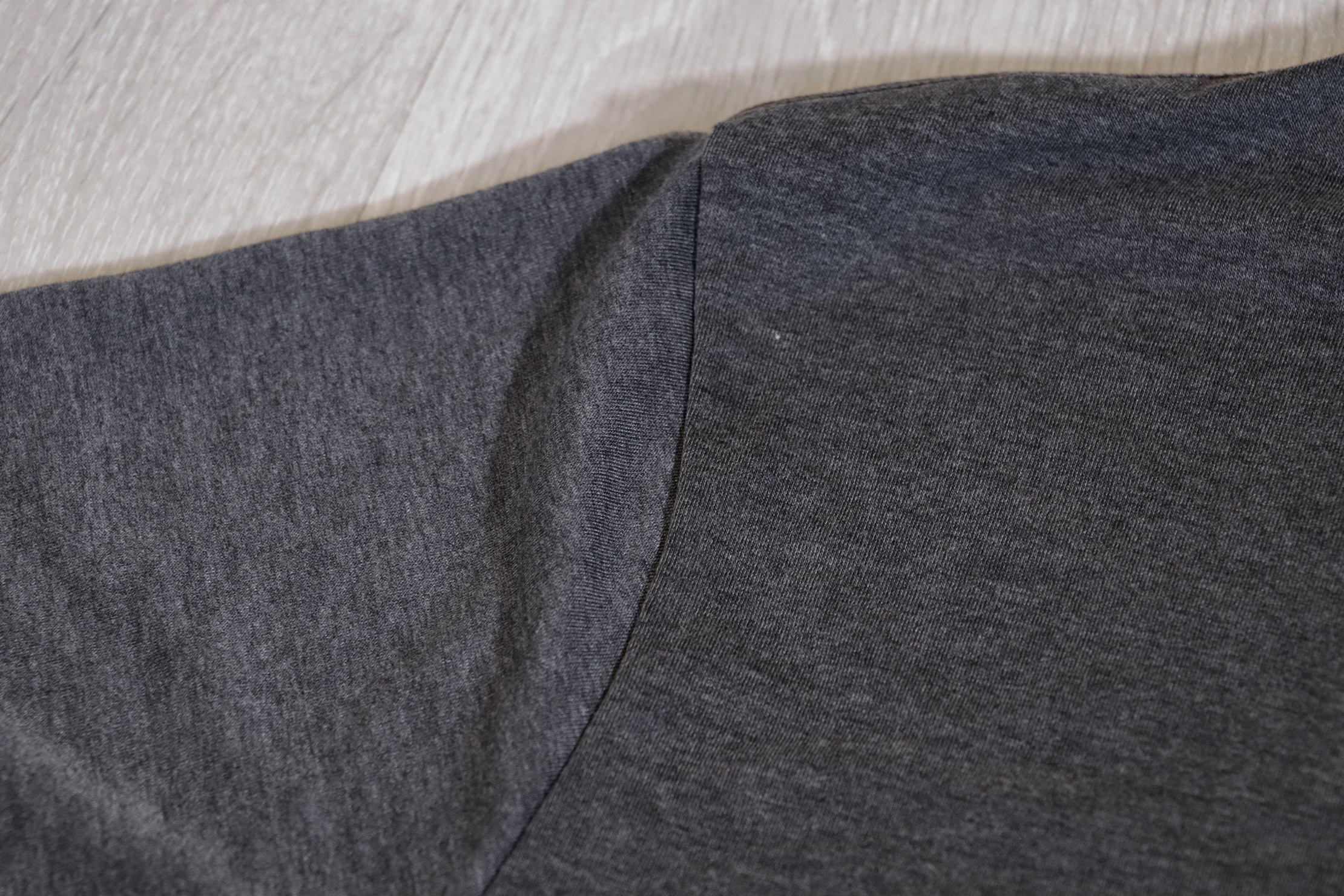 But, does it work?
Yes, to an extent. The founder of Bluffworks says he can wear the Performance T-shirt for "days, and days, and days…" Our own experience differs slightly. We've found wearing the shirt two days in a row isn't ideal. But, if you let the shirt rest for a day between wears, it feels nice and fresh when you put it back on.
The number of wears you can get out of this shirt will depend on a number of factors, including where you are, how many people you're around, and your tolerance for your own BO etc, but you could probably get away with 3-4 times. So not exactly days and days and days, but not bad either. And while it doesn't last as long as Merino, it is at a lower price point.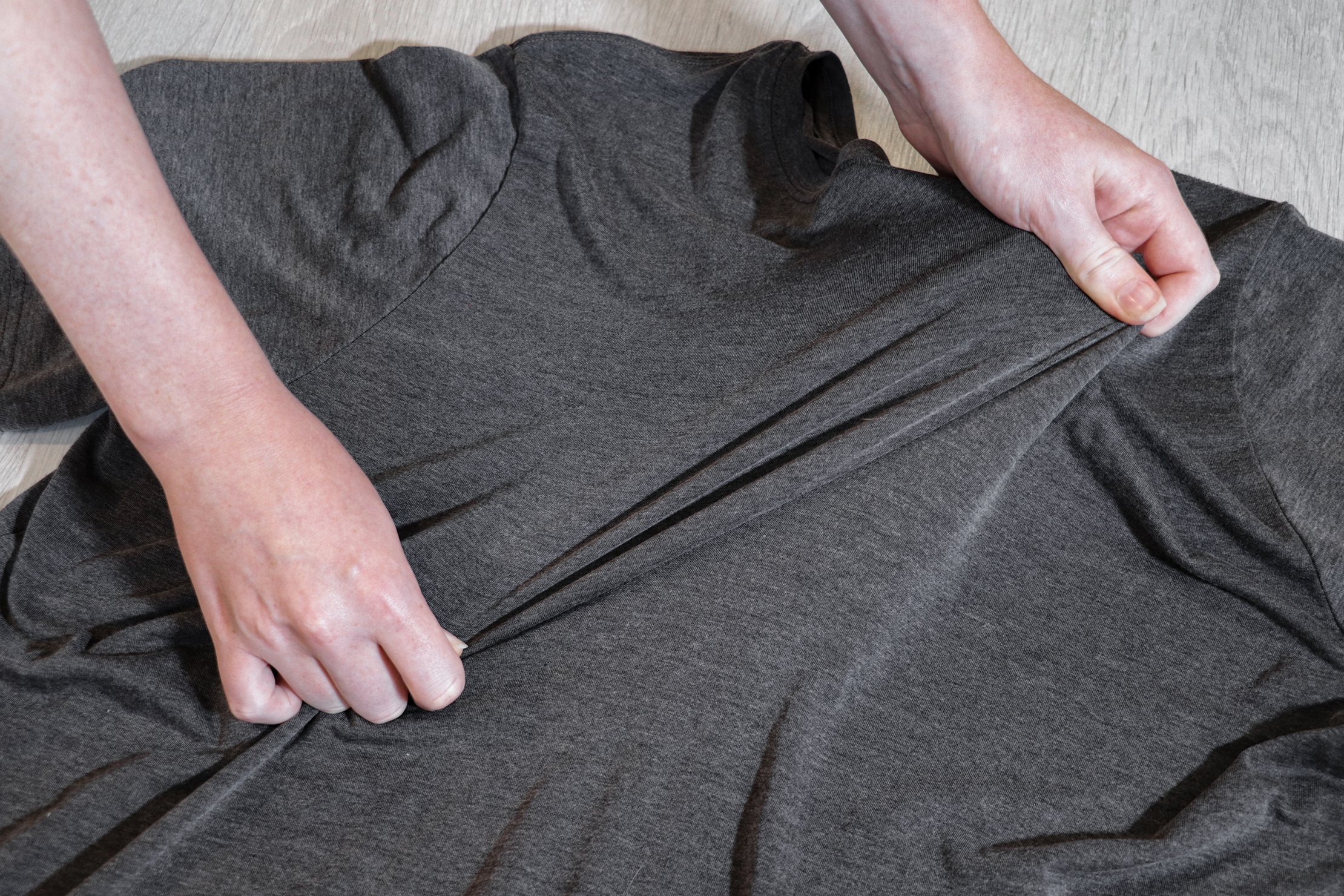 Additionally, the fabric is super soft. There's just the right amount of stretch, making it comfortable but not ill-fitting.
In fact, we think this shirt fits nicely. As we discussed on our review of the Bluffworks Departure Travel Jeans, Bluffworks takes sizing seriously. They offer two lengths—regular and tall—and sizes ranging from XS to XXL. There's also a sizing guide on the website that explains how to take your measurements to ensure a proper fit.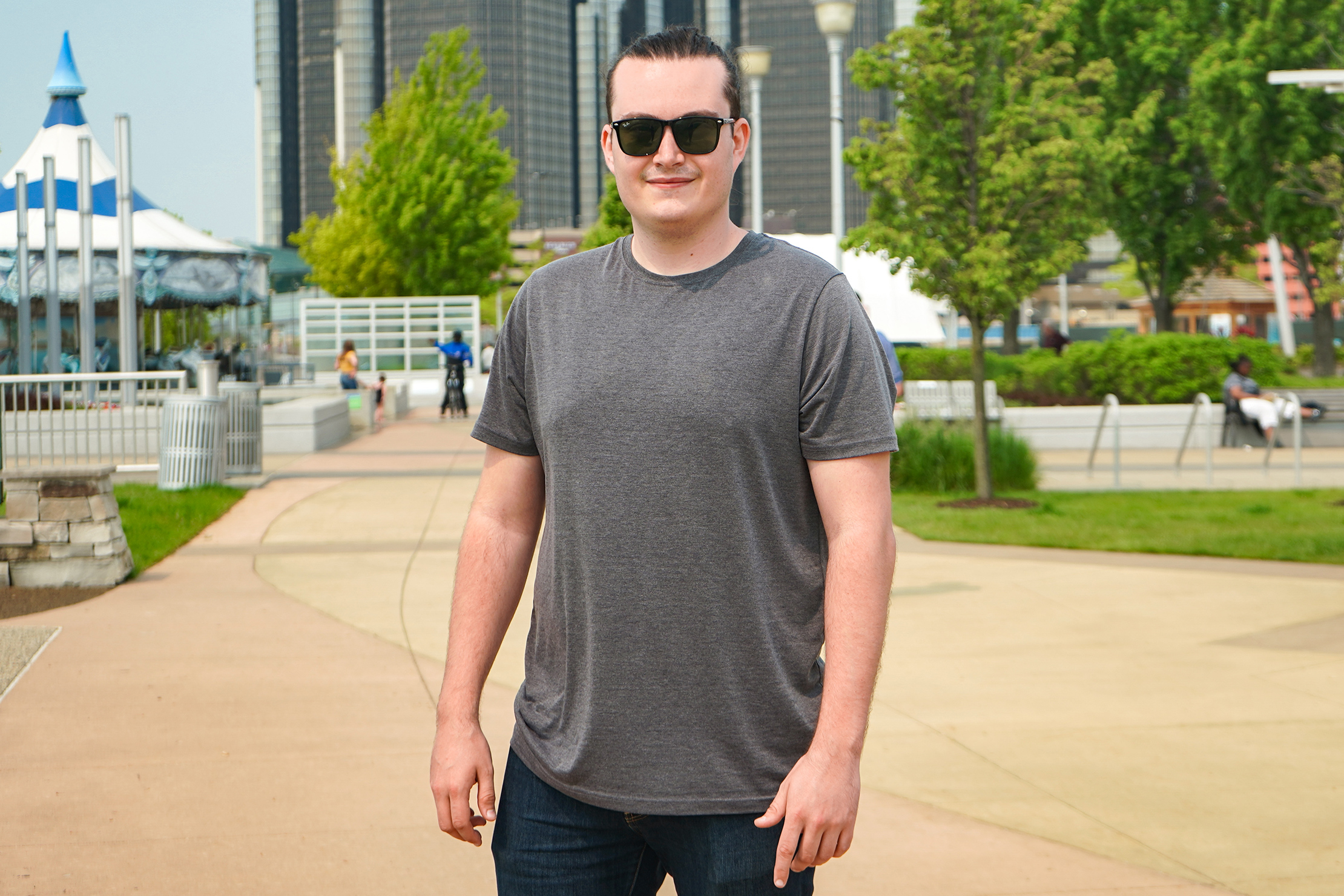 At the time of this review, they also have two available styles—slim and regular—and five colorways. We've been testing the tall, slim style in the color Hurricane Grey. They have a few lighter colors to choose from, but we always recommend traveling with darker colors since they tend not to get ruined as quickly (and show fewer stains).
And the slim style isn't for slimmer people, it's just a bit more tailored to the body, particularly in the shoulders. We've been digging this cut as it hugs the body but isn't overly tight. Plus, it's really breathable, which is a great feature for any shirt, but particularly one you'll be traipsing about in.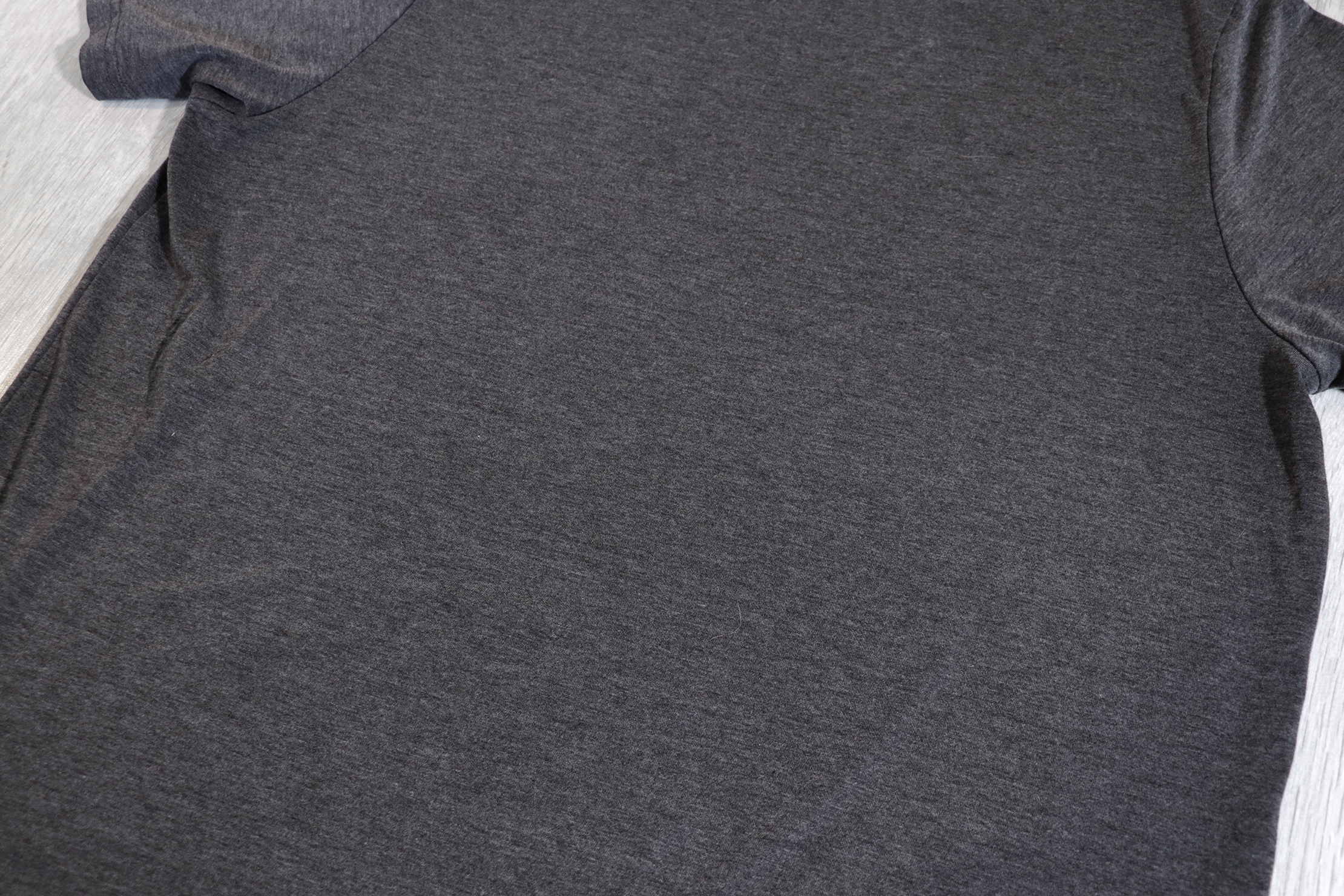 Now, this t-shirt wouldn't be a travel shirt without a few other features. The shirt is lightweight, wrinkle-resistant, UPF50+, and quick-drying. Quick-drying, of course, is a pretty relative term. We think the shirt dries decently quickly, especially when compared to cotton, but nothing that'll blow your mind.
Durability & Testing
We've been testing the Bluffworks Threshold Performance T-shirt for two months now around Detroit, Michigan. And we've been really impressed with how well it's held up so far.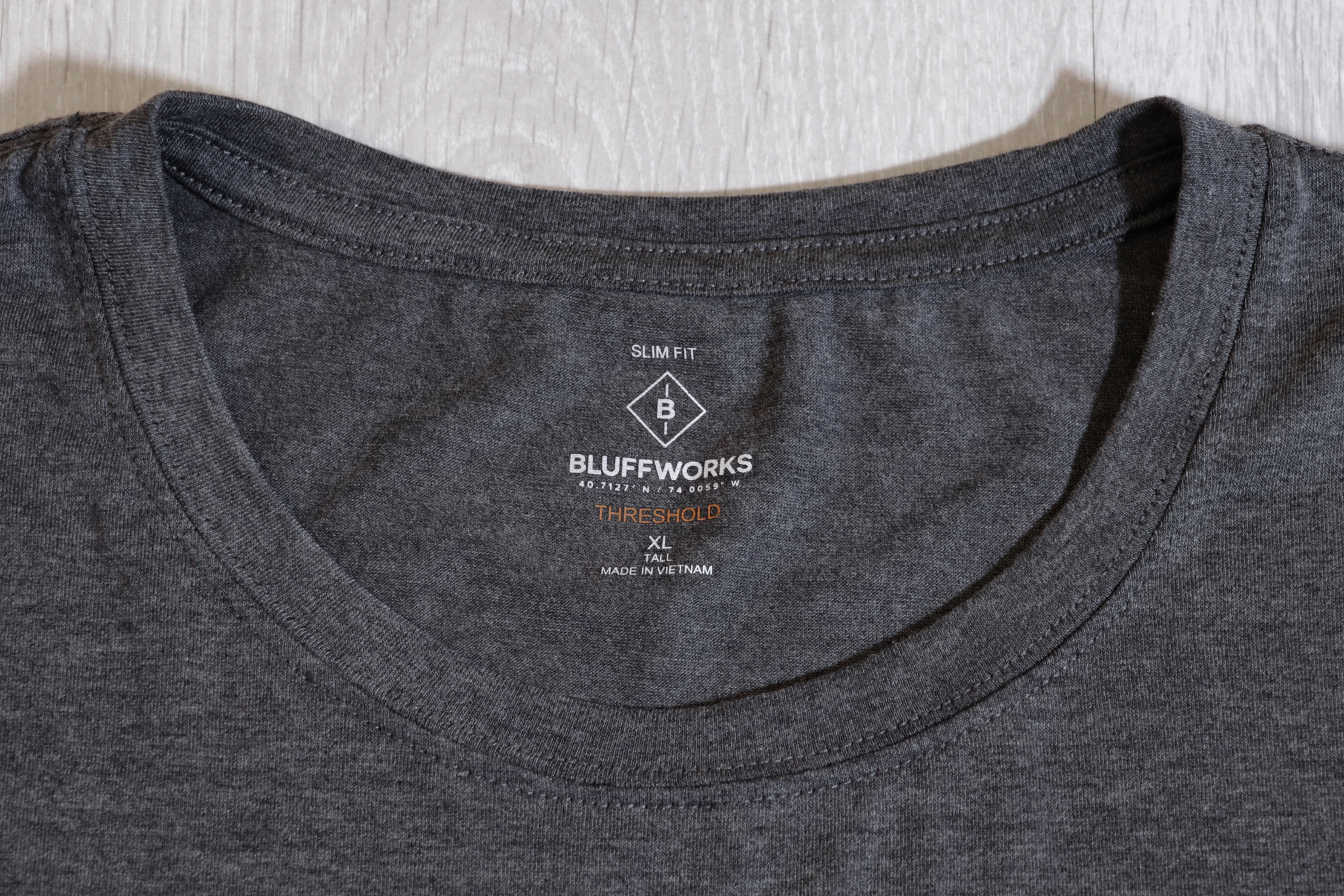 The heat-press label hasn't faded or peeled, there are no loose stitches or threads, and the shirt has held its original shape. It basically looks brand new. We've been digging the simple look and all of those features we mentioned earlier, especially since it's cheaper than most Merino wool shirts and nearly as effective.
All in all, it's just a solid travel t-shirt. Maybe not perfect, but what is?
Usage Timeline
Initial Usage
Condition: Excellent
The material has a nice amount of stretch without being too tight.
Very comfortable to wear and the slim fit cut is great.
2 Weeks of Use
Condition: Excellent
Loving the fit. It drapes nicely without being too tight.
1 Month of Use
Condition: Excellent
Everything is solid. Getting a decent amount of use between washes.
2 Months of Use
Condition: Excellent
Still looks great. Impressed with how well it's holding up.
Access the Pro Community Discussion
Get your questions about the Bluffworks Threshold Performance T-Shirt answered from our team and the Pro Community right here on the page. Plus, join discussions with other members about gear, guides, and more.
Other Clothing & Accessories Reviews