Black Diamond Creek Transit 32 Pack Review
The Black Diamond Creek Transit 32 Pack is a solid travel backpack, especially if you're outdoorsy. We only wish it didn't crease so easily.
Our Verdict
Unlock the Pro Summary
Save time. Get access to brief summaries of our reviews so you can browse and make decisions more efficiently.
Pros
Super water-resistant exterior
Solid internal organization
Comfortable carry
Cons
Fabric creases way too easily (and the creases don't shake out)
Hip belt isn't super effective
Stands out in a crowd
Recent Pack Hacker Video
Technical Details
Capacity

32l

Weight (lb)

3.69 lb (1.7 kg)

Denier

1260D

Dimensions

24 in x 12 in x 10 in (61 x 30.5 x 25.4 cm)

Notable Materials

Polyethylene, YKK Zippers, Duraflex Hardware, Ballistic Nylon, Nylon

Manufacturing Country

Philippines

Laptop Compartment Size

15"

Warranty Information
Full Review
If you're a rock climber, you've probably heard of Black Diamond—the company is known for its top-notch gear inspired by "life at the crag." And the Black Diamond Creek Transit 32 Pack is no exception.
If you're rocking the Creek Transit pack, you're going to look like a rock climber (whether or not you actually spend your time scrambling up the sides of mountains doesn't matter). Depending on how you want to present yourself to the world, this could be a good or bad thing.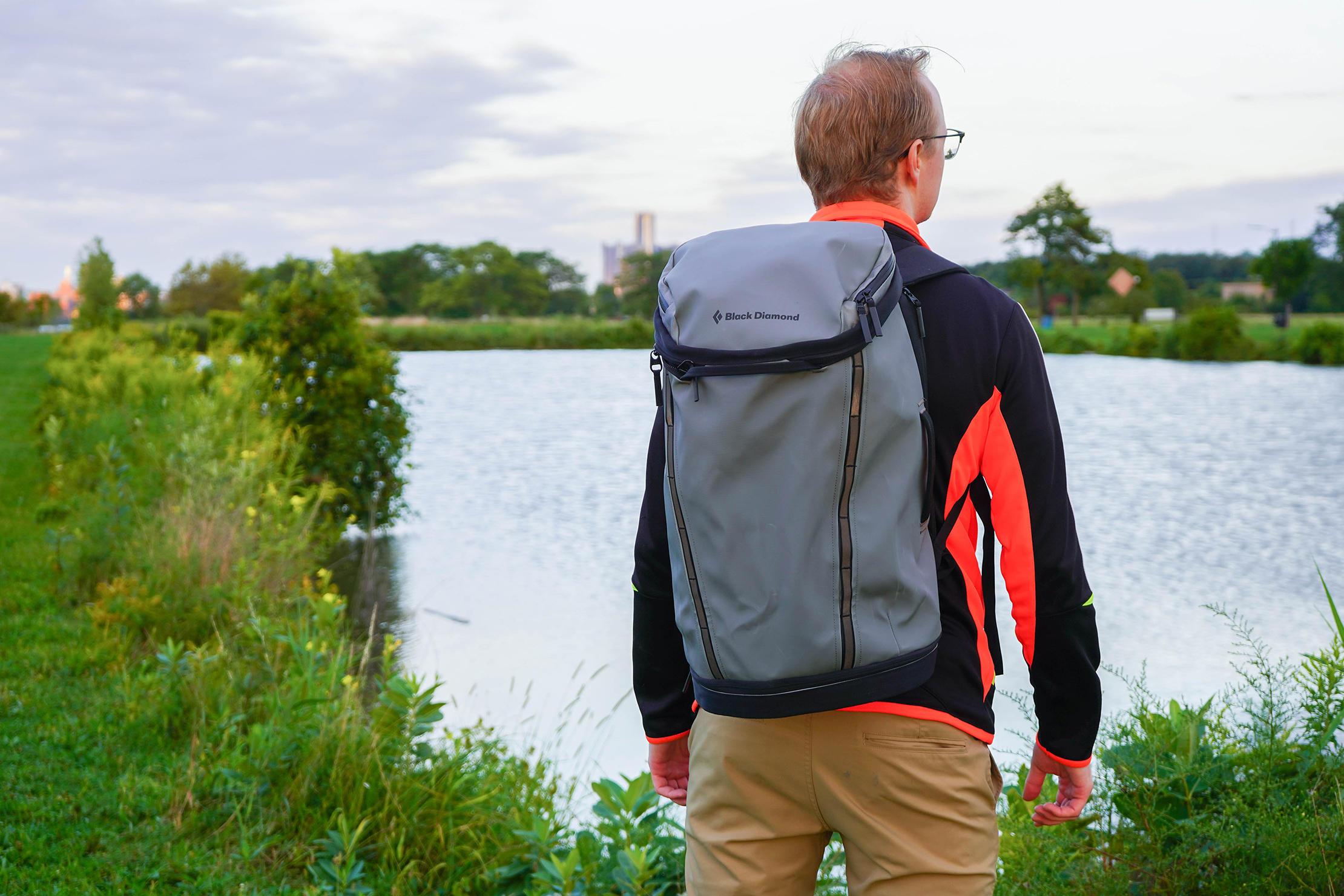 Not debatable is the quality of this pack. It picks up aesthetic blemishes way too easily—we'll get into this later—but all of its materials are solid. It should keep up with whatever adventures you throw at it.
So let's check it out.
Materials & Aesthetic
At the time of this review, the Black Diamond Creek Transit is available in Ash, Black, and Sargent colorways (the latter being a green so dark it's nearly black). We've been testing the Ash—or gray in layman's terms—which helps sharpen that outdoorsy look. But regardless of the colorway you choose, there's no escaping the rock climbing aesthetic. For better or for worse (we tend to think for better).
That said, there's no blending in with the crowd when you've got this pack on (especially in the city). While we're usually all about daring to be different, we're less excited about that idea when traveling. Screaming tourist isn't always the best when trying to avoid pickpockets. But if you tend to do more rural than urban exploring, this won't be a problem (while bears come with their own kind of danger, they're not known to be pickpockets).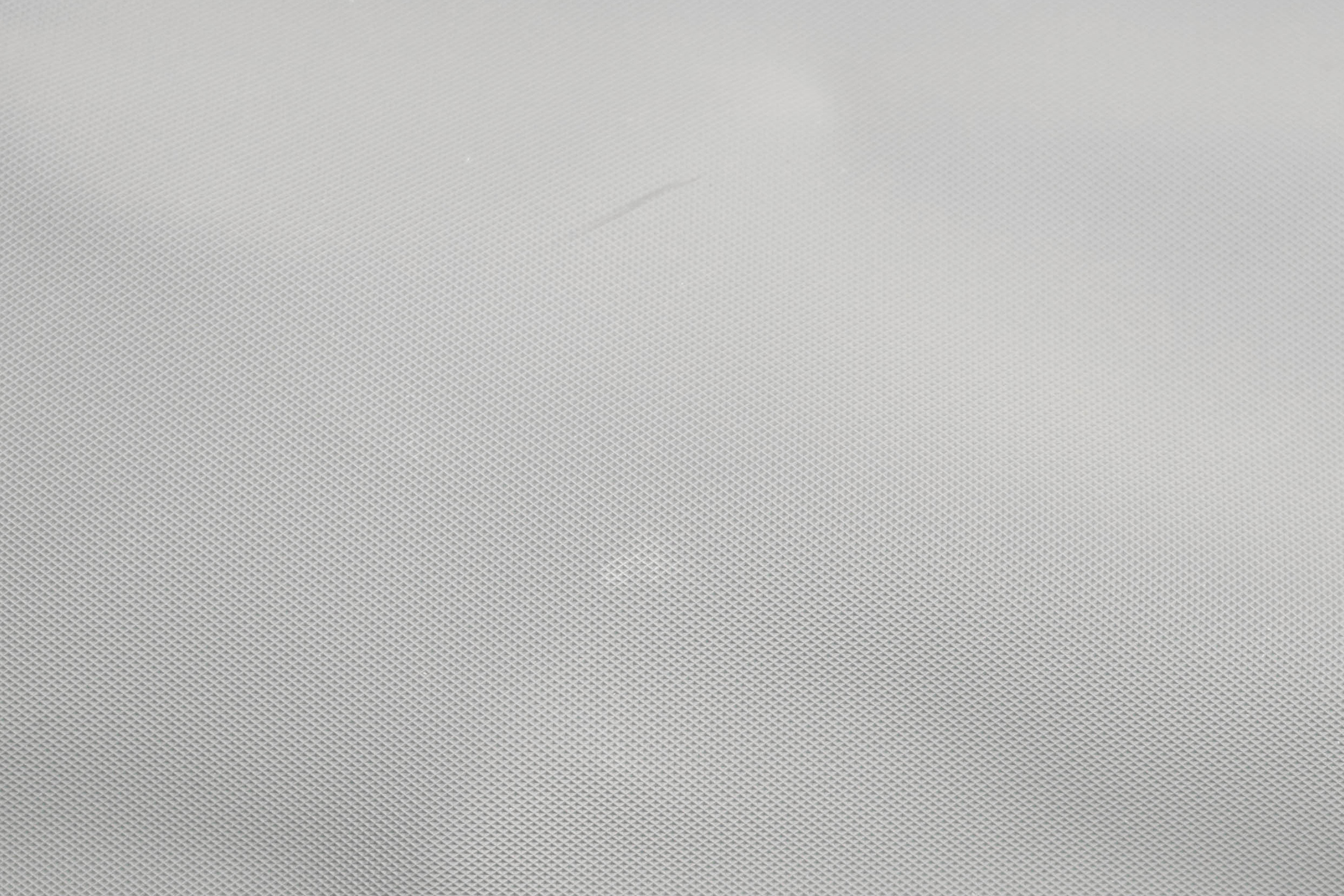 The outdoorsy adventure aesthetic can partially be credited to the fabrics used on this pack—800D nylon and 1200D ballistic nylon with a waterproof shell. We both love and hate this fabric.
Let's start with the positives—the fabric is waterproof, meaning all of your gear will be protected from the elements. You can walk through a rainstorm or beneath a waterfall and your gear will be safe.
Important note: the folks at Black Diamond may claim the materials are waterproof (and we believe them), but the bag is not. It is super water-resistant though—even the best zippers can leak.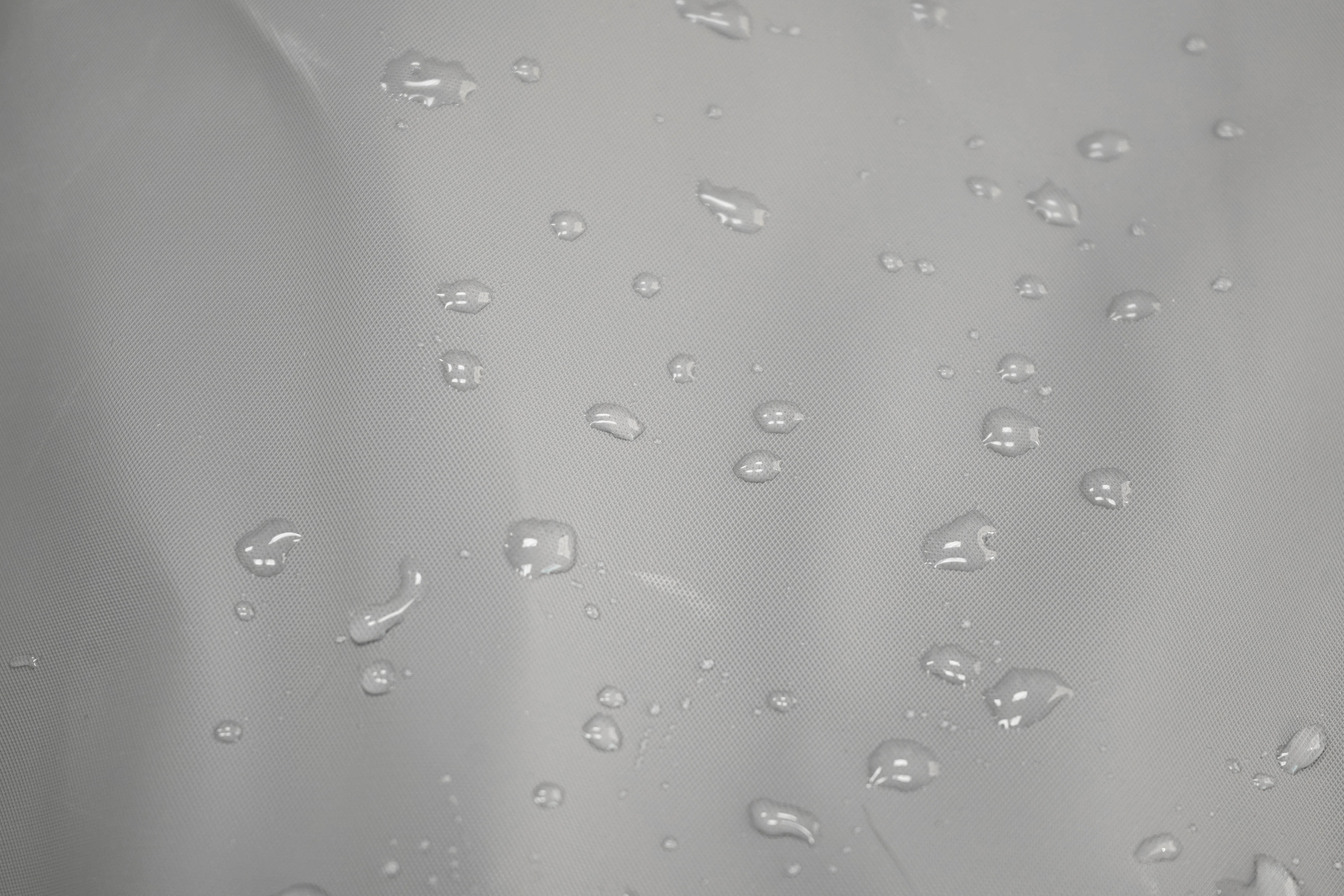 We don't usually need this level of weather-resistance for the travel we do, but if you like to venture into the great outdoors, you may appreciate having it.
It's also extremely durable. It should keep up with your adventures, whether they're scaling rock walls or traipsing down cobblestone streets. Or both.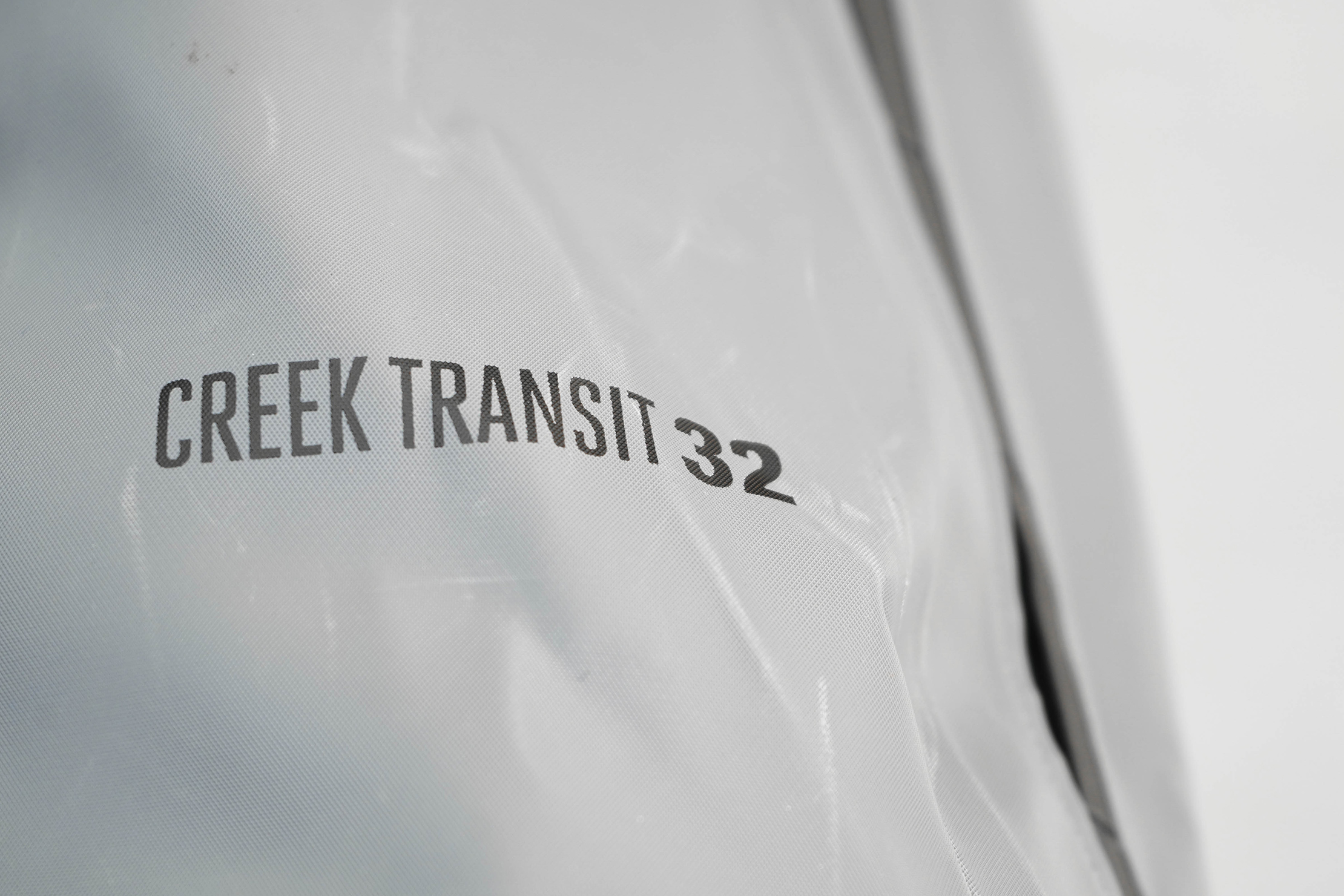 That said, the fabric creases way, way, way too easily. That's three ways, people. And the creases don't shake out. We call them perma-creases (for obvious reasons) and they really ruin this bag's aesthetic. We've been testing this backpack for less than a month, but it looks like we've been traveling with it for well over a year. Some people won't mind this worn-in look, but for others, it may be a dealbreaker.
External Components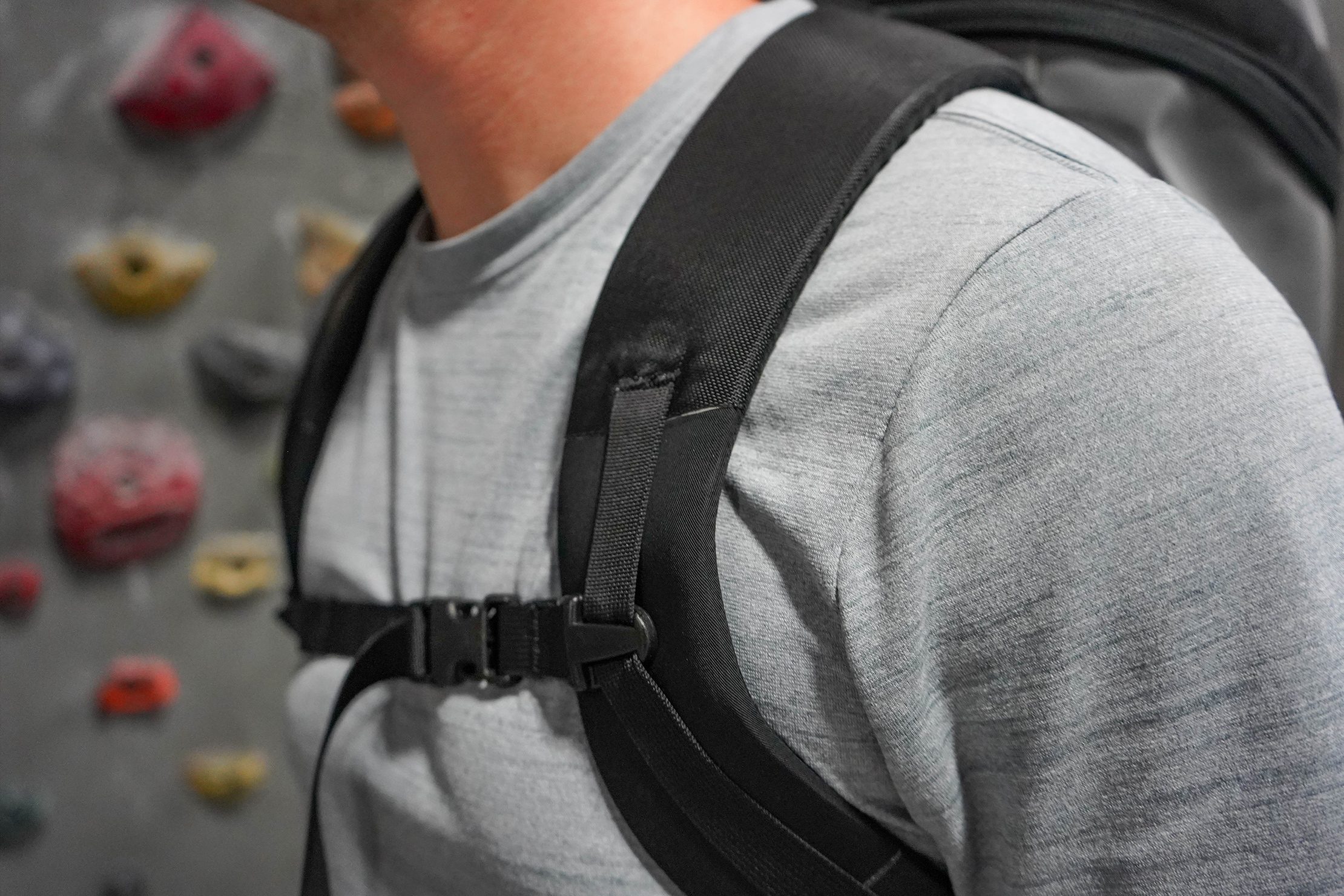 Luckily, we can move on to a more positive point—the harness system. The harness system—an umbrella term that includes the shoulder straps, load lifters, sternum strap, and hip belt—on any backpack is arguably one of its most important features. A bad harness system equals a bad time. This one is well done.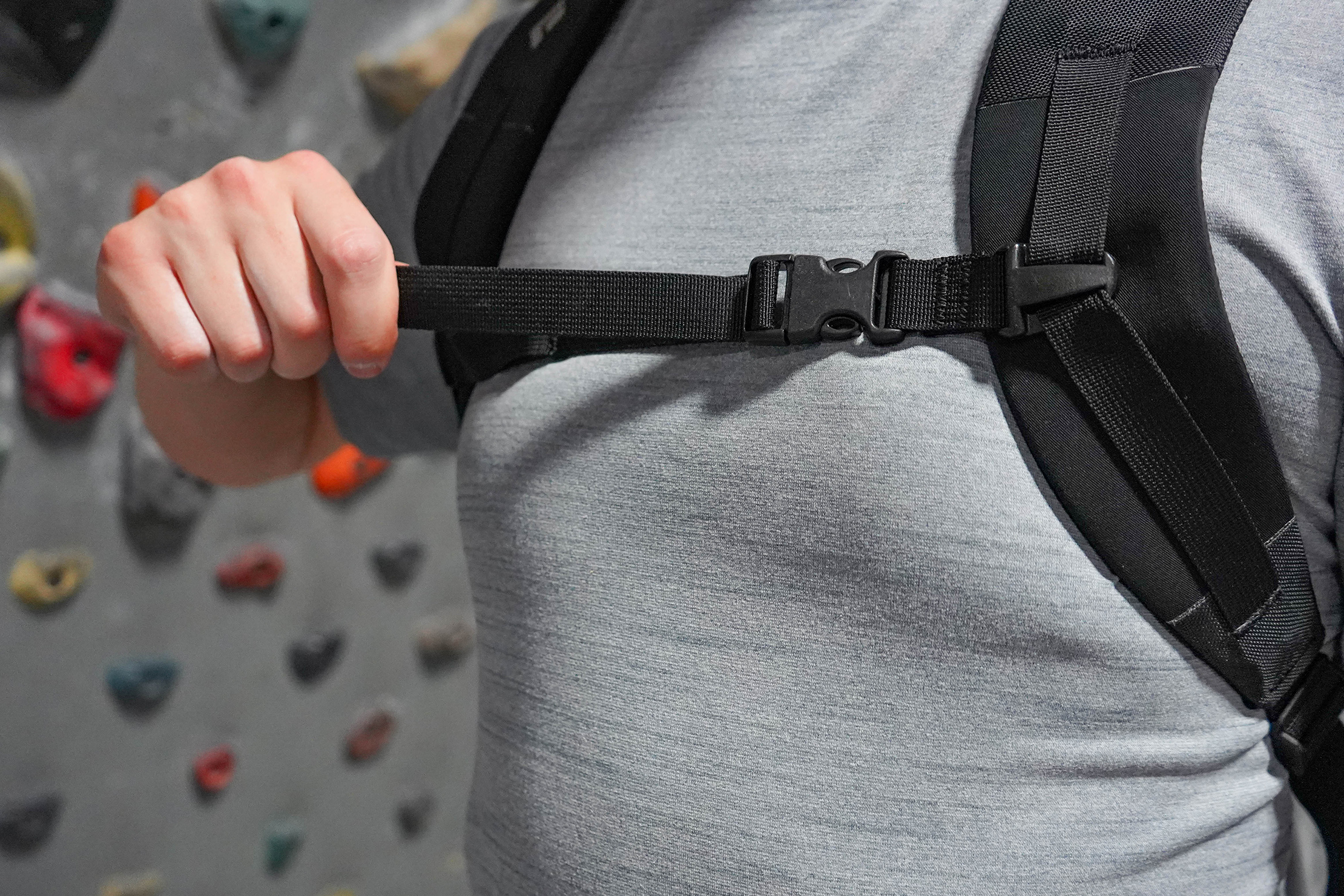 The shoulder straps have just the right amount of padding—especially toward the top where you'll be carrying most of the pack's weight. The adjustable sternum strap is also on-point with a small elasticated section that flexes when you're walking for a more comfortable carry.

There's also a hip belt, which is as bare-bones as it gets—a simple webbed strap. At 32L, you don't need anything too beefy, but this one is almost pointless. We detached it early on during testing and haven't had any reason to reattach it.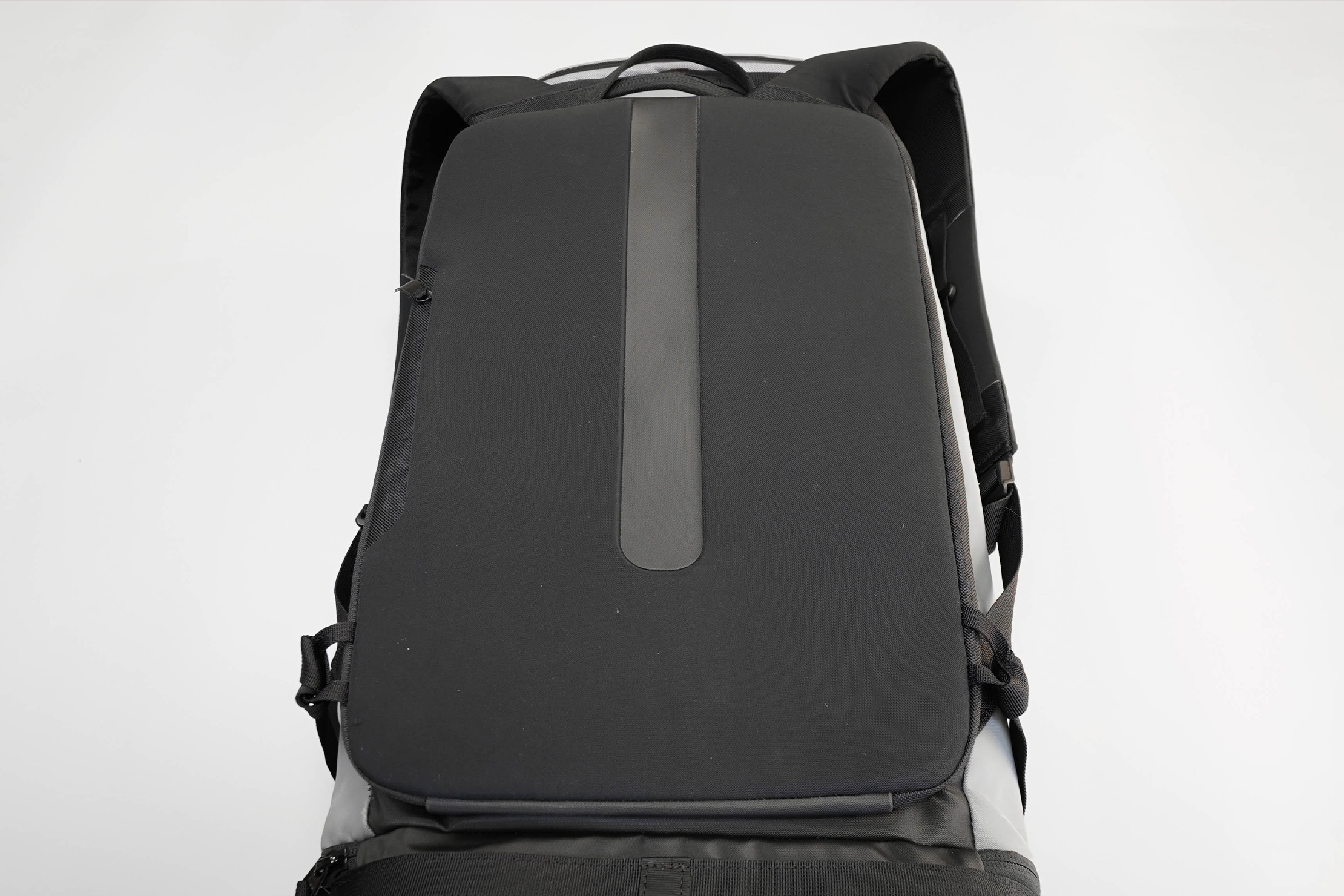 The back panel also adds to the comfortable carry. It has soft, thick padding with a skinny cutout in the middle for increased airflow. You're not going to avoid that dreaded back sweat, but it won't be as bad as it could've been. (We're still waiting for the day when a back-sweat-free backpack debuts.)
The only time the carry gets uncomfortable is when you put too much weight against the back. This weight pushes into the shoe compartment causing the bottom rim to flip up and dig into your back. You can get around this by weighing down the bottom pocket or keeping the weight more evenly distributed.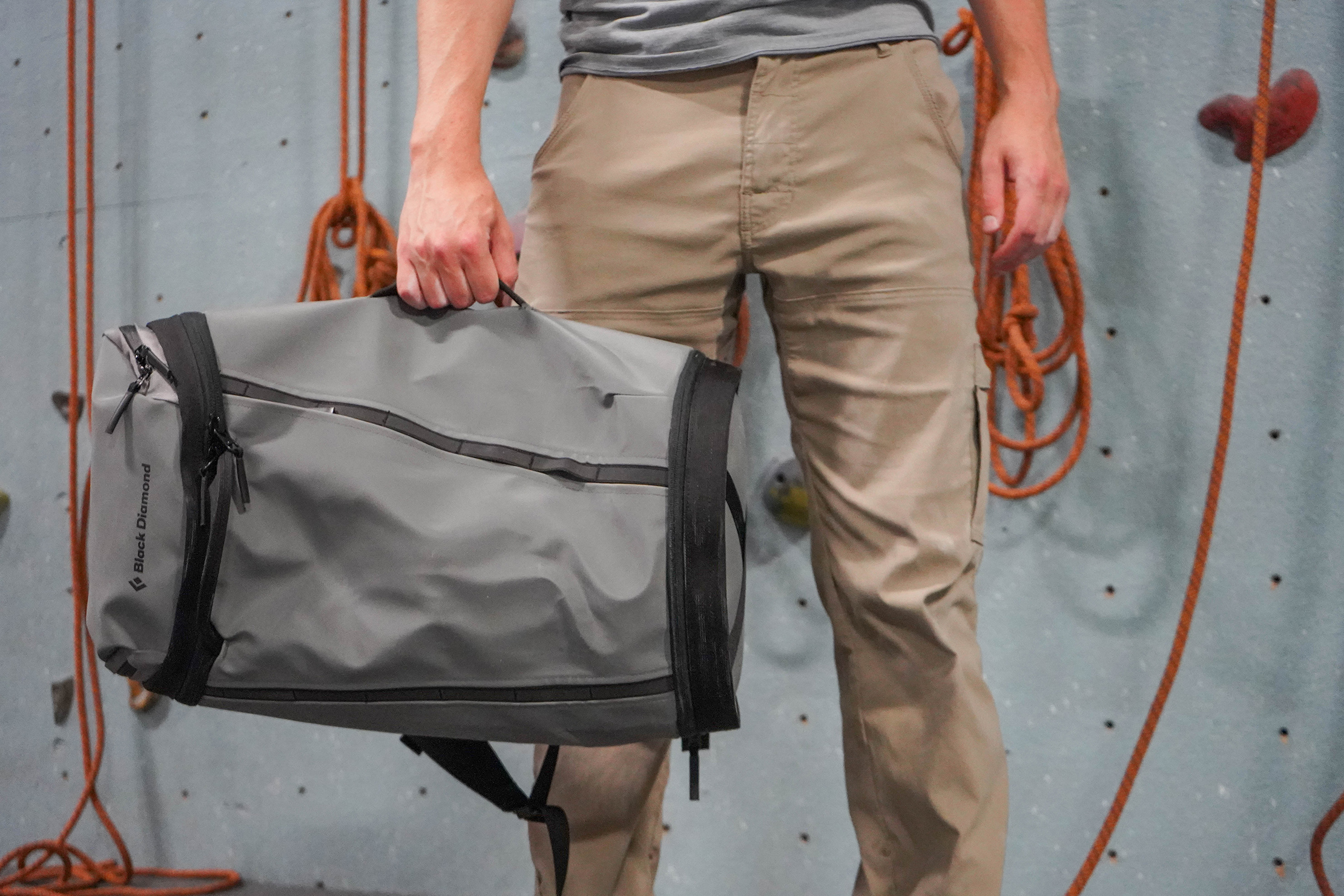 You'll find haul-loop handles all over this thing. When we first got our hands on the Creek Transit Pack, we thought we'd find all these handles annoying and unnecessary. But they've turned out to be one of our favorite parts about the bag. You can grab it from any which way—whether from the trunk of an Uber or the overhead bin on a plane.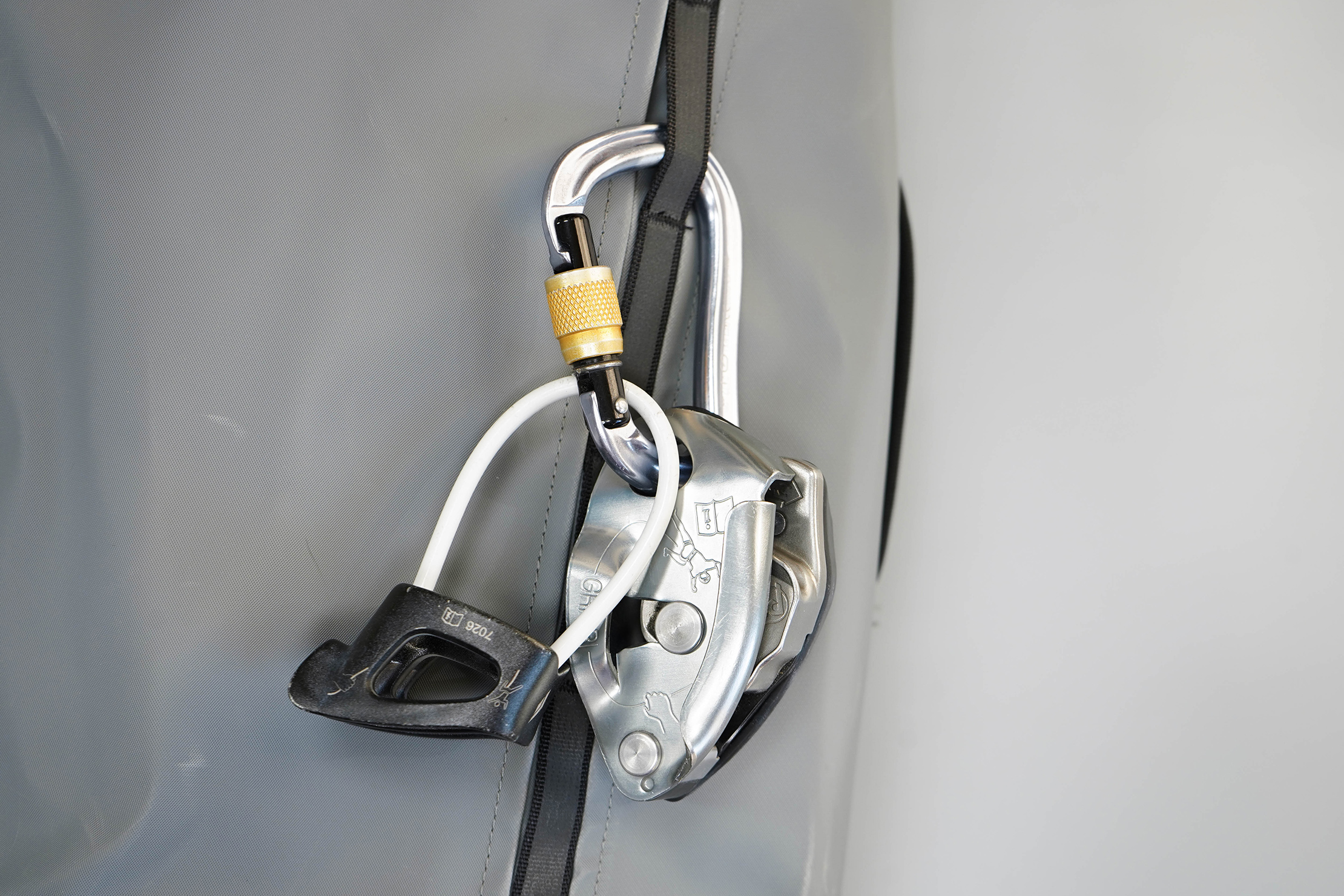 The last external component worth noting is the loops that run down either side of the front of the pack. You'll find this on a number of outdoor backpacks so you can carry some gear externally. And they come in handy more often than not—whether you're attaching a sling bag or drying your packable towel after a dip in a crisp mountain stream.
We also like the look of these loops, which give off racing stripe vibes. Need we say more?
Inside the Pack
We're digging all the pockets on this bag that allow you to organize your stuff intuitively. Everything has a place, which we really like.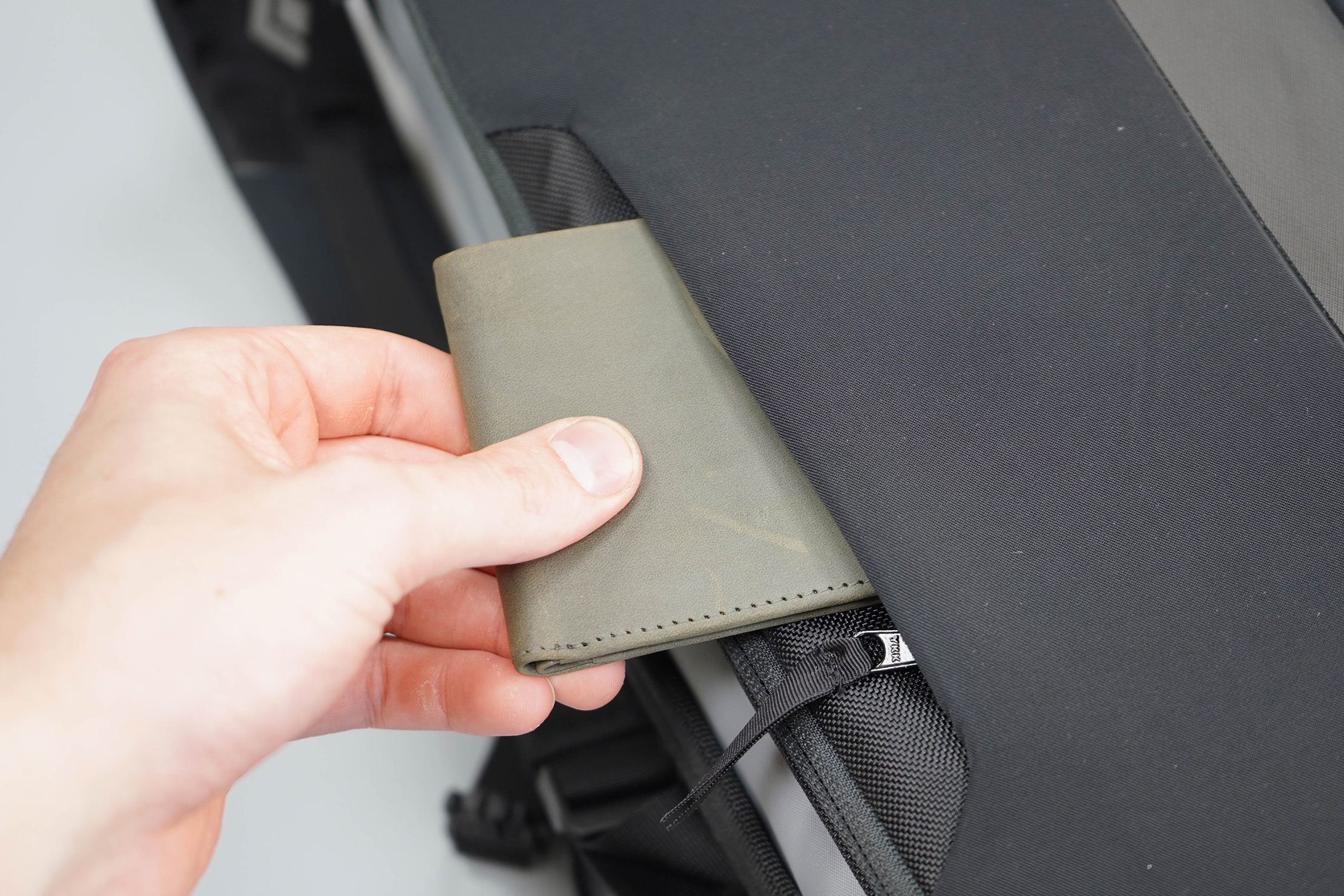 Let's start with the smallest pocket. This security pocket sits against your back when you're wearing the bag and will hold a passport, some cash, perhaps your wallet. You won't want to put anything bulky here as it'll uncomfortably press into your back, but it's mostly safe from pickpockets, which is always nice.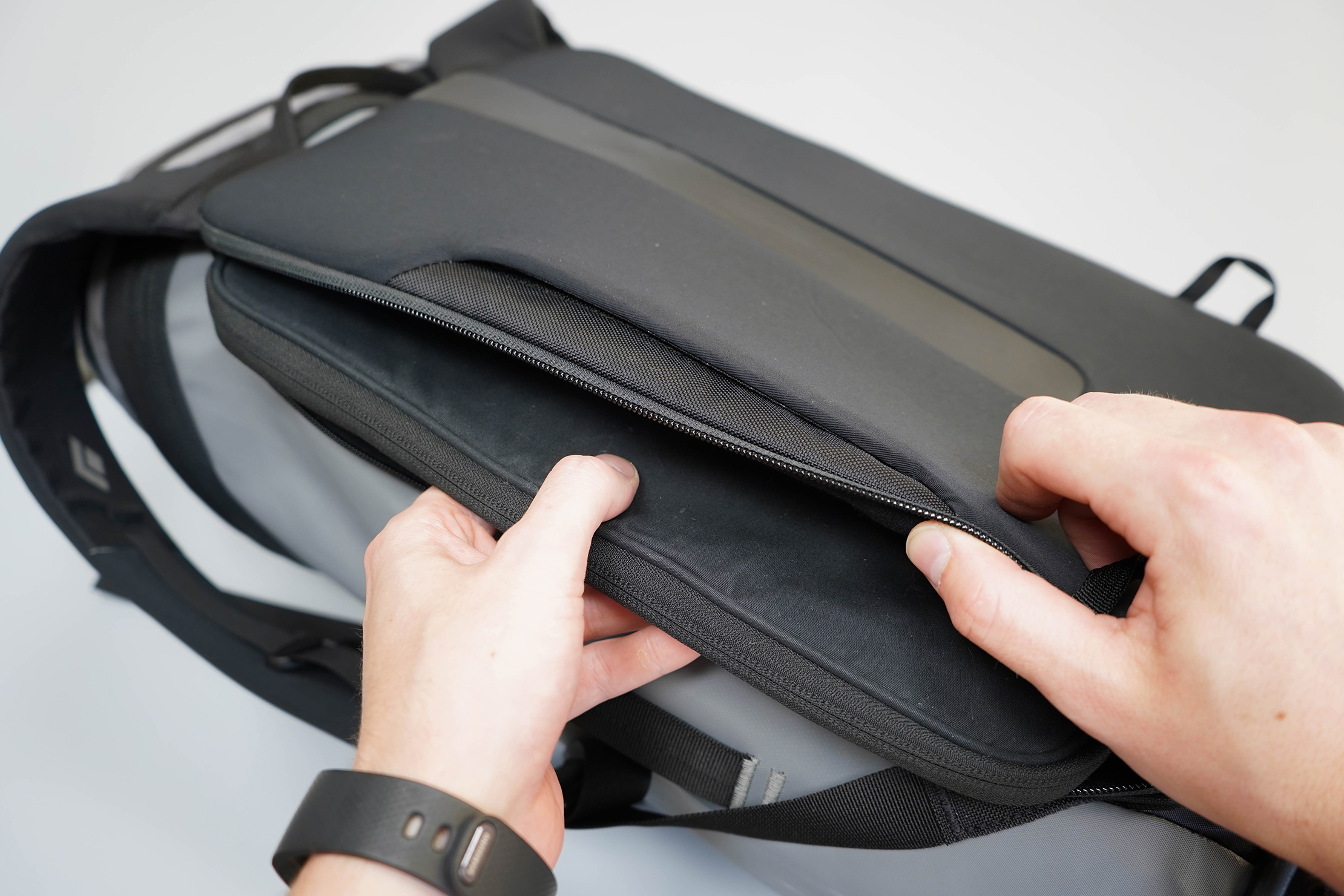 In front of that is the padded laptop compartment, which has its own volume separate from the main compartment. It fits a 15'' laptop as well as some flat items—maybe some documents or a tablet. And it has nice thick padding on either side of the pocket to keep your laptop safe.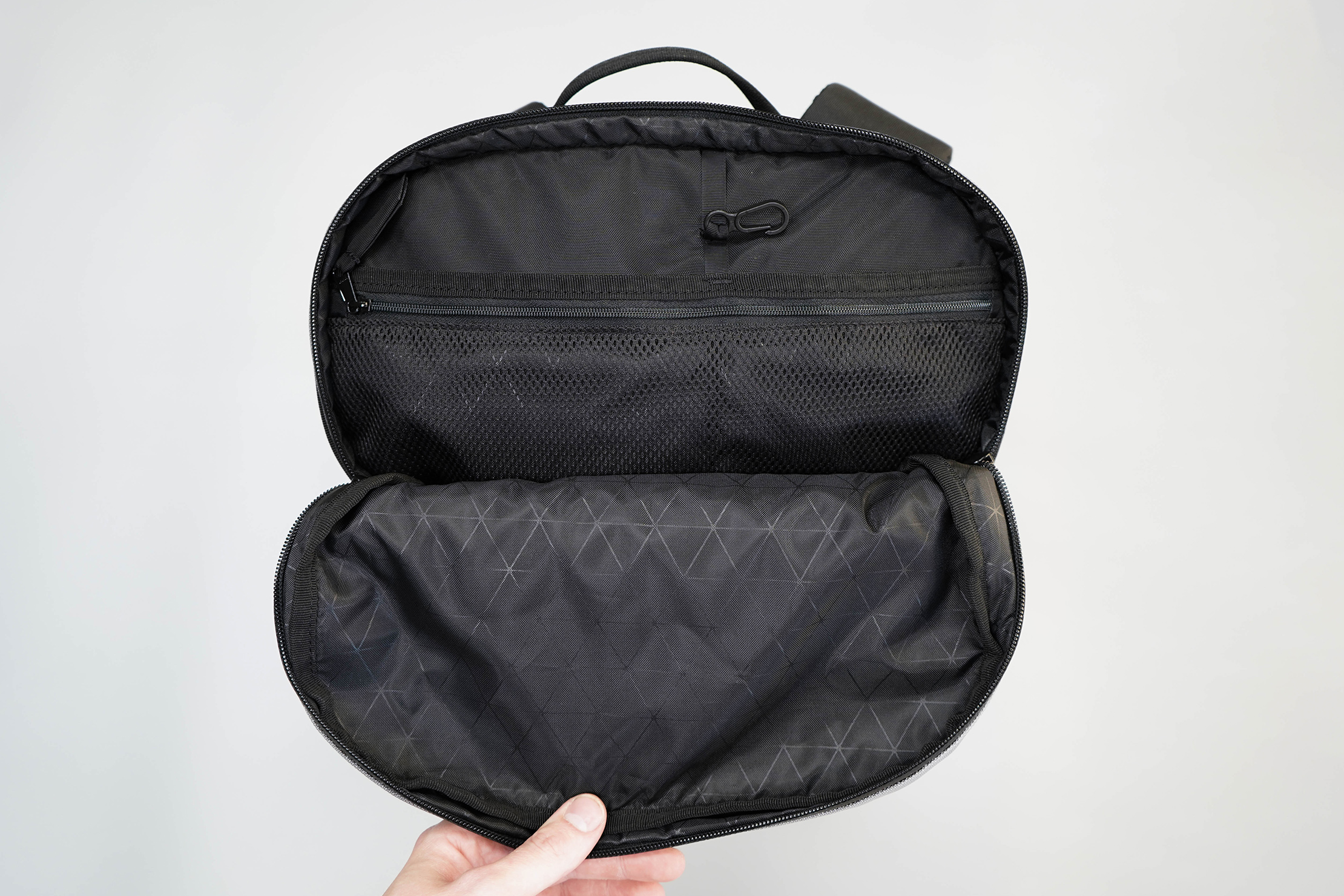 The quick-grab pocket is an ideal spot to organize smaller items that you reach for frequently. It has a hint of organization—two small pockets both secured with zippers, a larger zippered pocket, and a key clip. We've found this pocket works well for tech—cables, chargers, computer mouses (mice?), and other things of a similar size.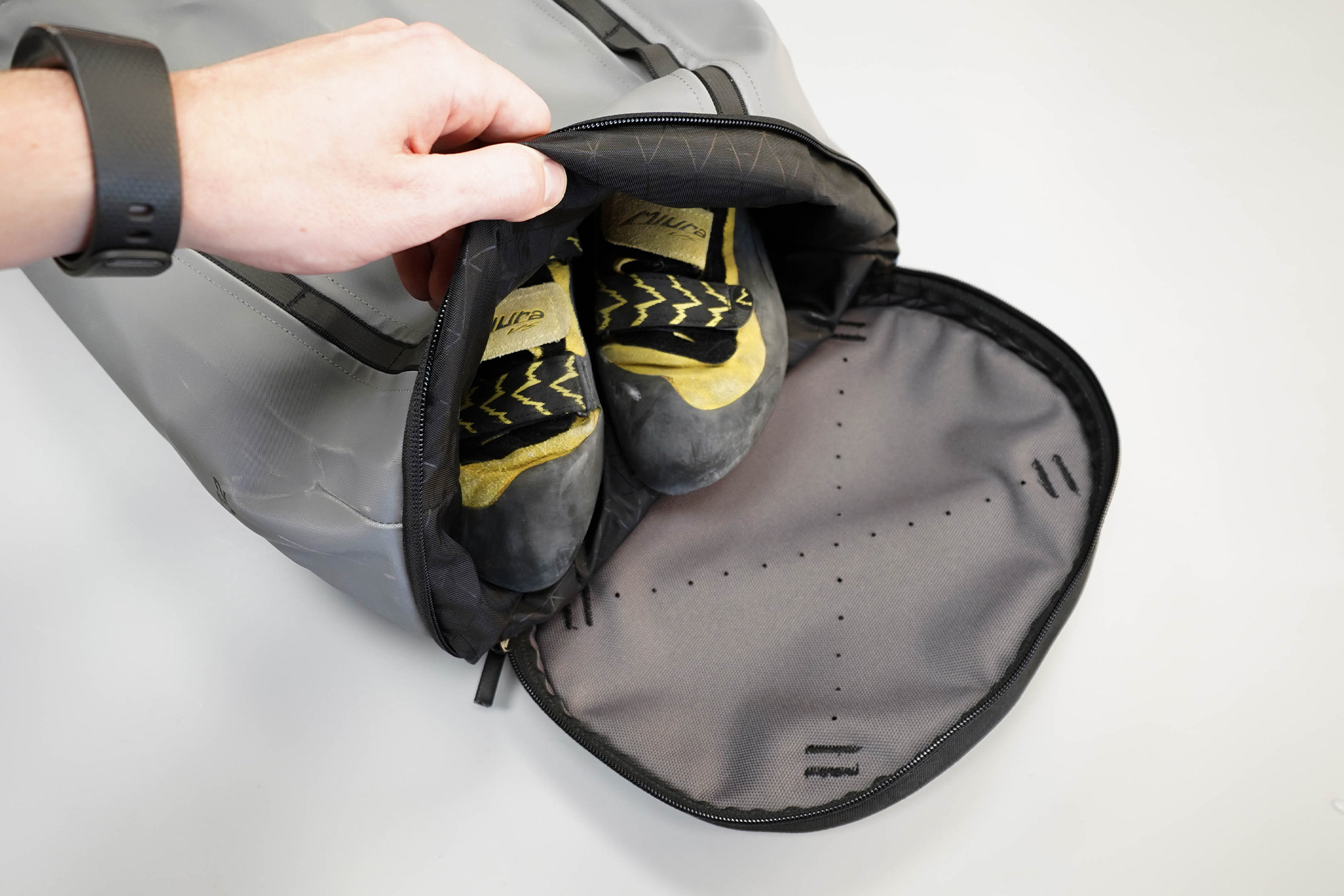 On the opposite end, you'll find a shoe pocket. Of course, it's not only for shoes. You can put anything you don't want touching your other stuff here—dirty shoes, smelly clothes, smelly shoes, dirty clothes. Whatever. The folks at Black Diamond suggest keeping your chalk bag here if you're a climber as to not get chalk on everything else you own.
This pocket has a bunch of small ventilation holes, ensuring your stinky gear doesn't have to marinate in its own stink. The holes are externally covered by two straps, though we're not sure why. Is it for function? Looks? Who knows. (Well, hopefully, the folks at Black Diamond do.)
Anyway, this pocket doesn't have its own volume. So it will eat into the space of the main compartment.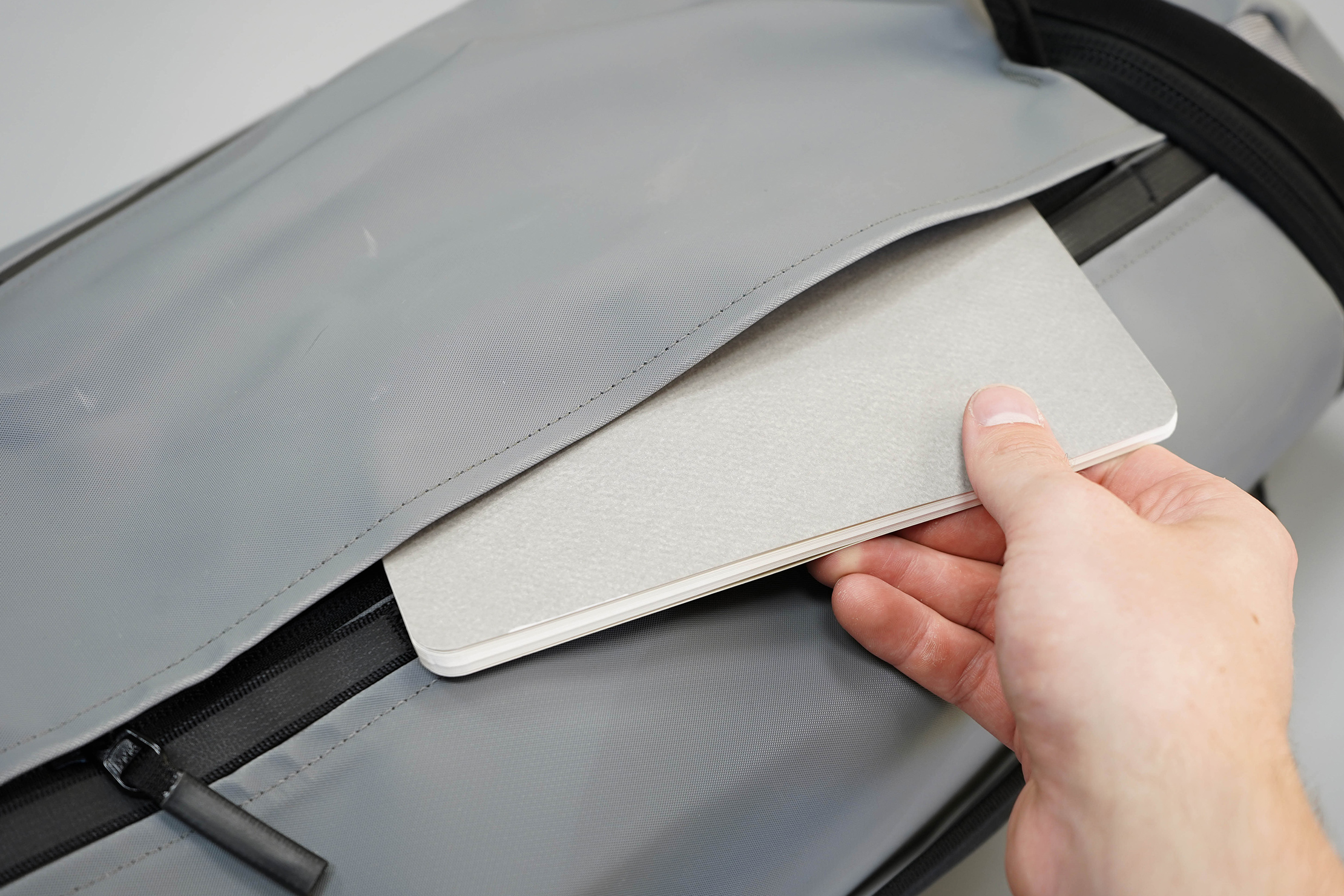 Before we dive into the main compartment, we have one last pocket to look at—the front, vertical pocket. With no internal organization, there's not much going on, but it's nice and roomy. A solid spot to put large, flat items. Think notebooks or documents folded in half. Be warned, however, that the more you put in this pocket, the more creases will appear on the front of this bag. And we all already know how well the Black Diamond Creek Transit 32 Pack does with creases (not well, not well at all).
We love all the external pockets going on. You can keep all of your everyday gear in these pockets while saving the roomy main one for clothes and other travel-specific items. Or your preferred climbing equipment.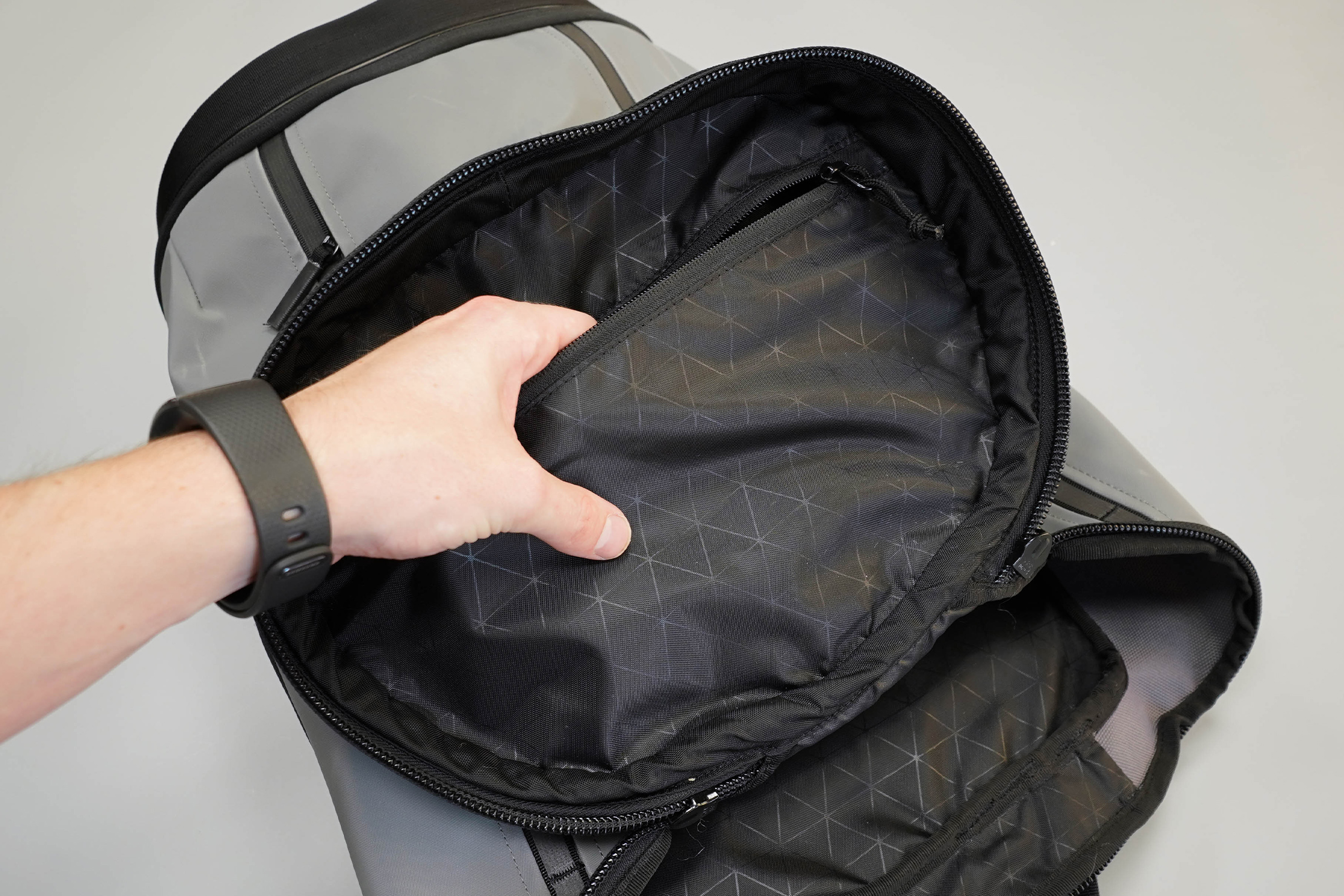 Alright, it's finally time to take a look at the main compartment. In typical outdoorsy-bag fashion, this bag is a top-loader. As far as organization goes, you'll find a document sleeve for…documents. (Have you noticed that there are lots of places for documents on this bag? Yeah, we're not sure why either.) There's also a pocket on the interior of the top flap, which is a great spot for toiletries.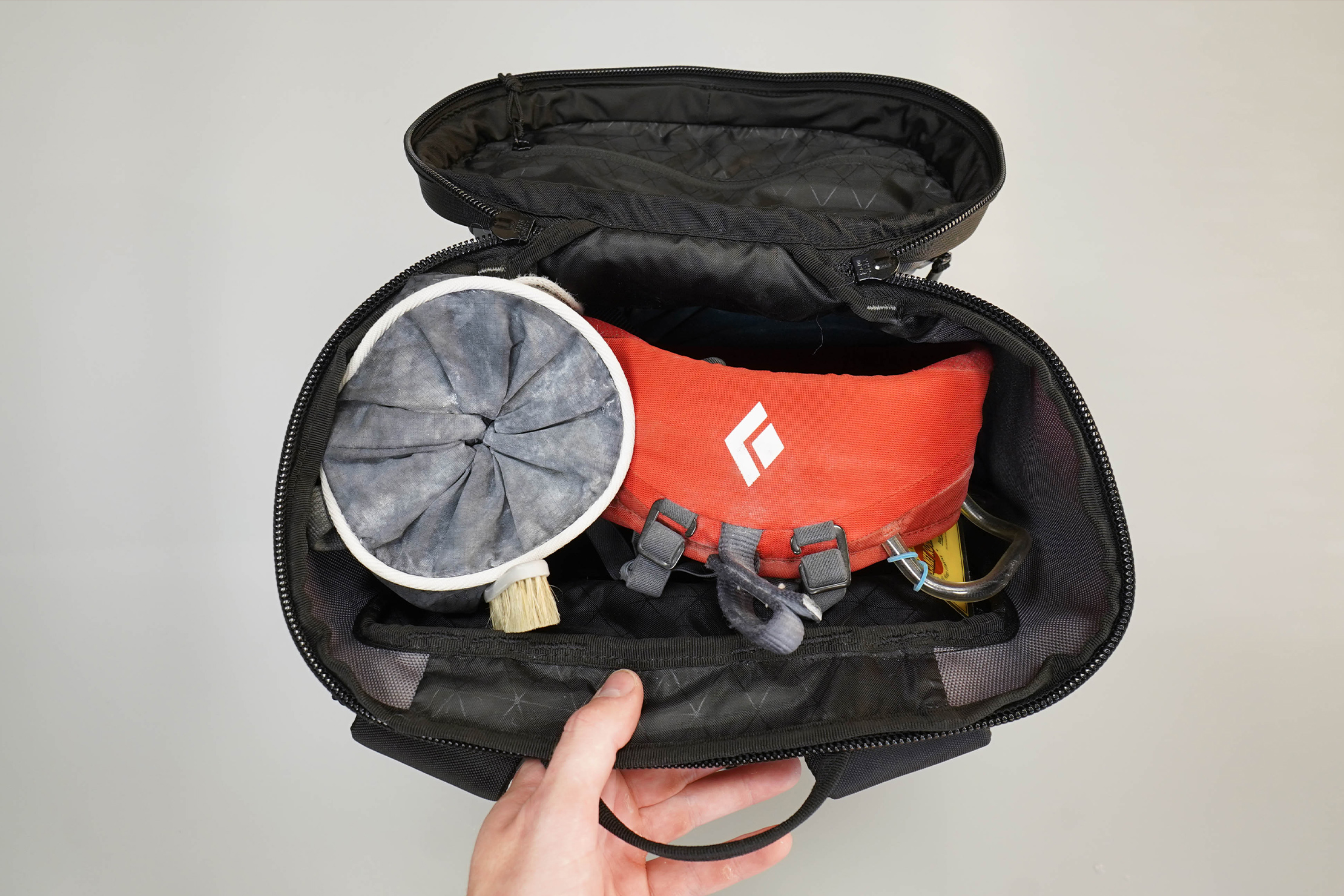 And then you're just looking at a giant, cavernous bucket in which to crush your stuff into. Since it's a top-loader, you can seriously cram a lot of stuff in here. But, be warned, getting to the stuff at the bottom can be tricky and time-consuming. It's always a bummer to realize the sweatshirt you need is packed beneath layers and layers of your other clothes. That's to say, just because you can crush a bunch of stuff into this pocket, doesn't mean you should.
We do like having this open space, though. If you're using this pack as a gear hauler for rock climbing, this is a good spot for ropes and such. Too much organization would just get in your way.
Durability & Testing

We've been testing the Black Diamond Creek Transit 32 Pack as a daily driver around Detroit, Michigan for three weeks. For the most part, we've enjoyed using it. It's comfortable to carry, the organization is solid, and while it doesn't blend in, we're digging the sleek outdoorsy vibe. If you've always wanted to come off as a rock climber, but can't actually be bothered climbing rocks, then this is the backpack for you. If you actually do climb rocks and could use a bag to take with you on your adventures, then this is also the backpack for you.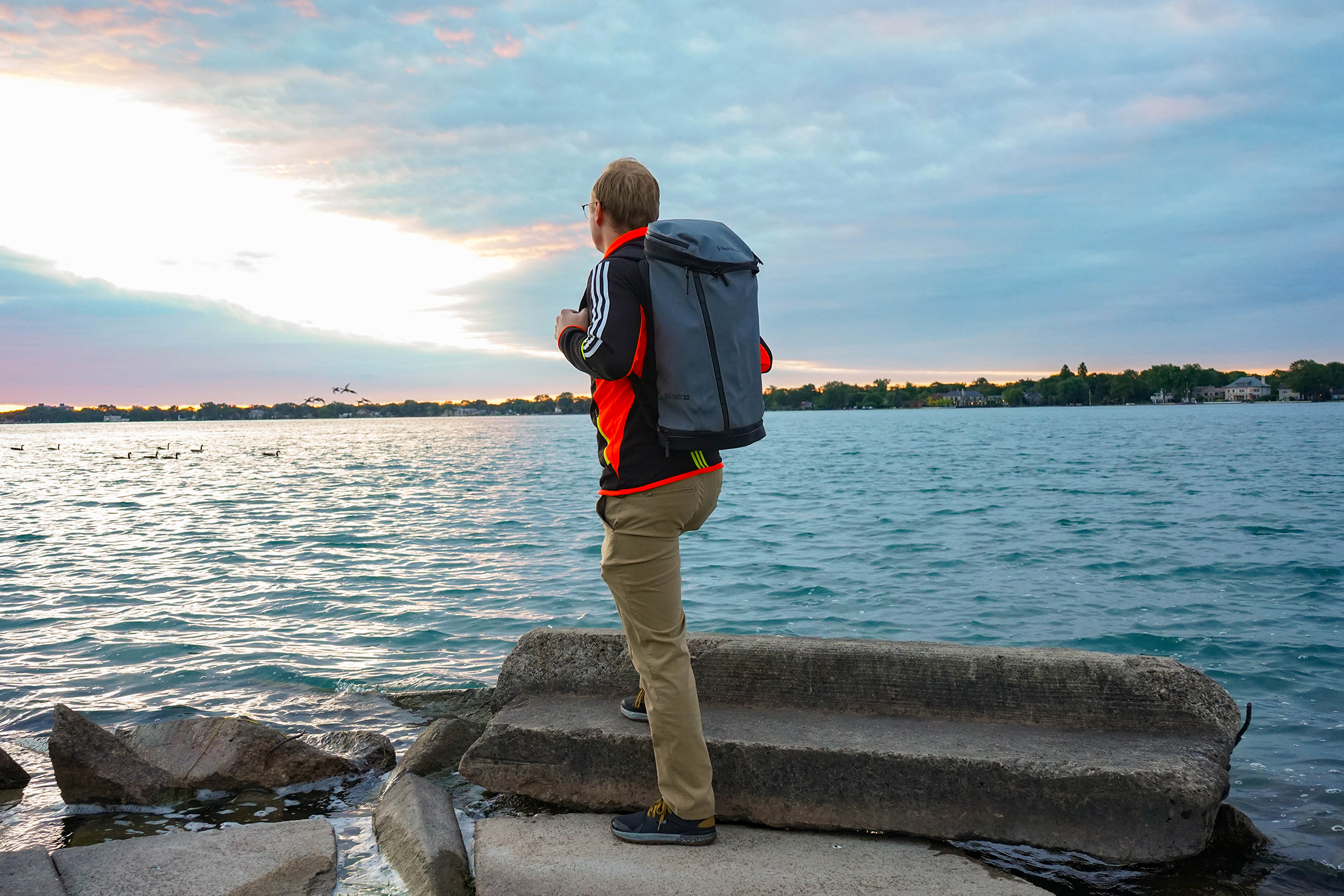 That said, we're not fans of the perma-creases all over this thing. It's a bummer that it looks so worn after only a few weeks of use. At least it's looking good otherwise. We haven't noticed any pilling, loose threads, or tears.
Usage Timeline
Initial Usage
Condition: Excellent
Thick, durable, and water-resistant exterior
Stands up on its own for easy loading
Three quick-grab handles on every side to make this bag easy to move
2 Weeks of Use
Condition: Good
This pack creases way too easily. It's looking quite worn already.
Access the Pro Community Discussion
Get your questions about the Black Diamond Creek Transit 32 Pack answered from our team and the Pro Community right here on the page. Plus, join discussions with other members about gear, guides, and more.
Other Bags & Luggage Reviews