Aer Travel Wallet Review
The Aer Travel Wallet will hold your travel documents, passport, cards, and cash on the road. But accessing your passport & cash is a bit cumbersome.
Our Verdict
Unlock the Pro Summary
Save time. Get access to brief summaries of our reviews so you can browse and make decisions more efficiently.
Pros
Quality craftsmanship
Easily holds most passports
Divider in currency pocket is a nice touch
Cons
You'll have to take the passport out of the wallet to access it or leave a couple pages out of the protective pocket
Not loving the larger form factor
1680D CORDURA® ballistic nylon might be a bit much
Recent Pack Hacker Video
Technical Details
Denier

1680D

Dimensions

6.1 in x 4.1 in x .6 in (15.5 x 10.4 x 1.5 cm)

Notable Materials

CORDURA®, Hypalon®, Microfiber, Ballistic Nylon

Manufacturing Country

China

Warranty Information
Full Review
Get up to 10% off Aer • Join Pack Hacker Pro
A travel wallet can be a helpful tool to organize your cash, travel documents, cards, and passport as you jet-set around the world. Aer tends to make quality products that earn top scores on our site (not that easy to do, if we do say so ourselves) so needless to say, we were excited to get our hands on the Aer Travel Wallet.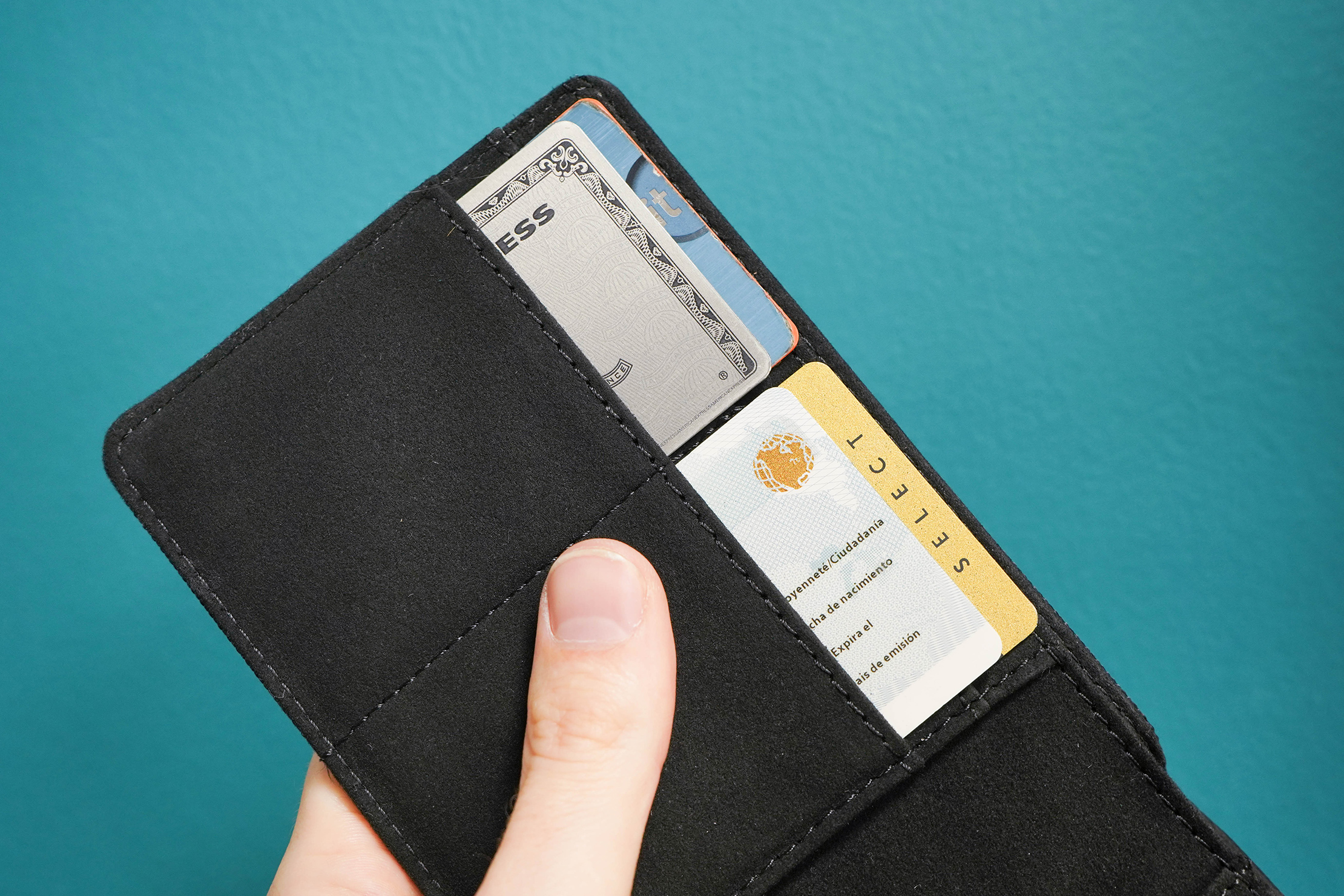 Unfortunately, we haven't fallen in love with it. Yes, it's still high-quality, but it's missing Aer's signature sense of detail. So let's get into it.
Materials & Aesthetic
We should probably begin with the first thing you'll notice if you ever hold this wallet: its size. It's basically a super-sized bifold wallet.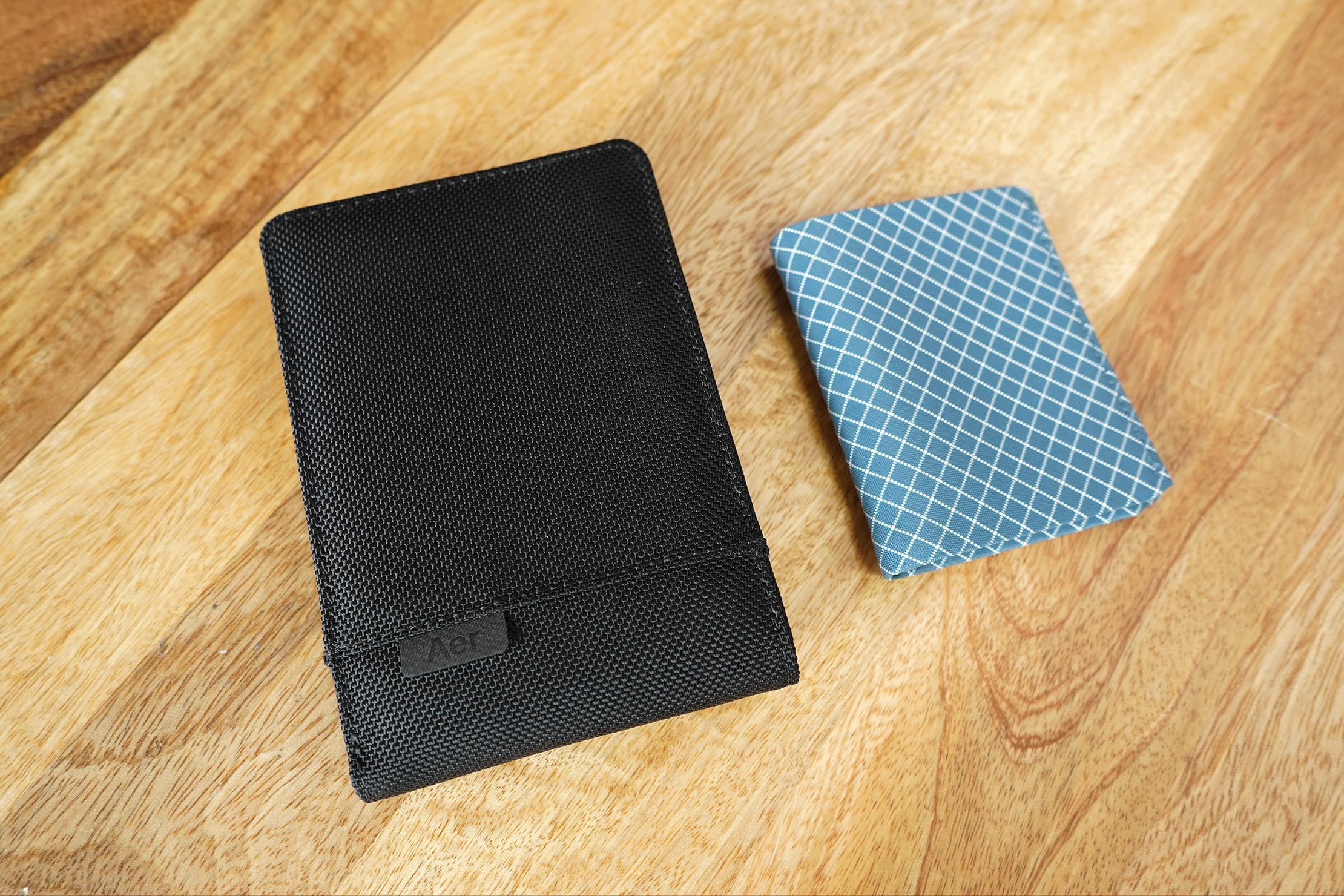 Because of this, the wallet has a somewhat "cartoony" aesthetic (like the opposite of how everything miniature looks cute). It kind of cracks us up—it's like this thing isn't aware of how large it actually is.
We're not exactly digging it, but it could be right up your alley. Beauty is in the eye of the beholder and all that.
We've been testing the wallet in black, but it's also available in black camo, which we think exaggerates the cartoony-ness even more (but maybe that's just us). We do like that Aer has kept the branding minimal with a small black tag on the back.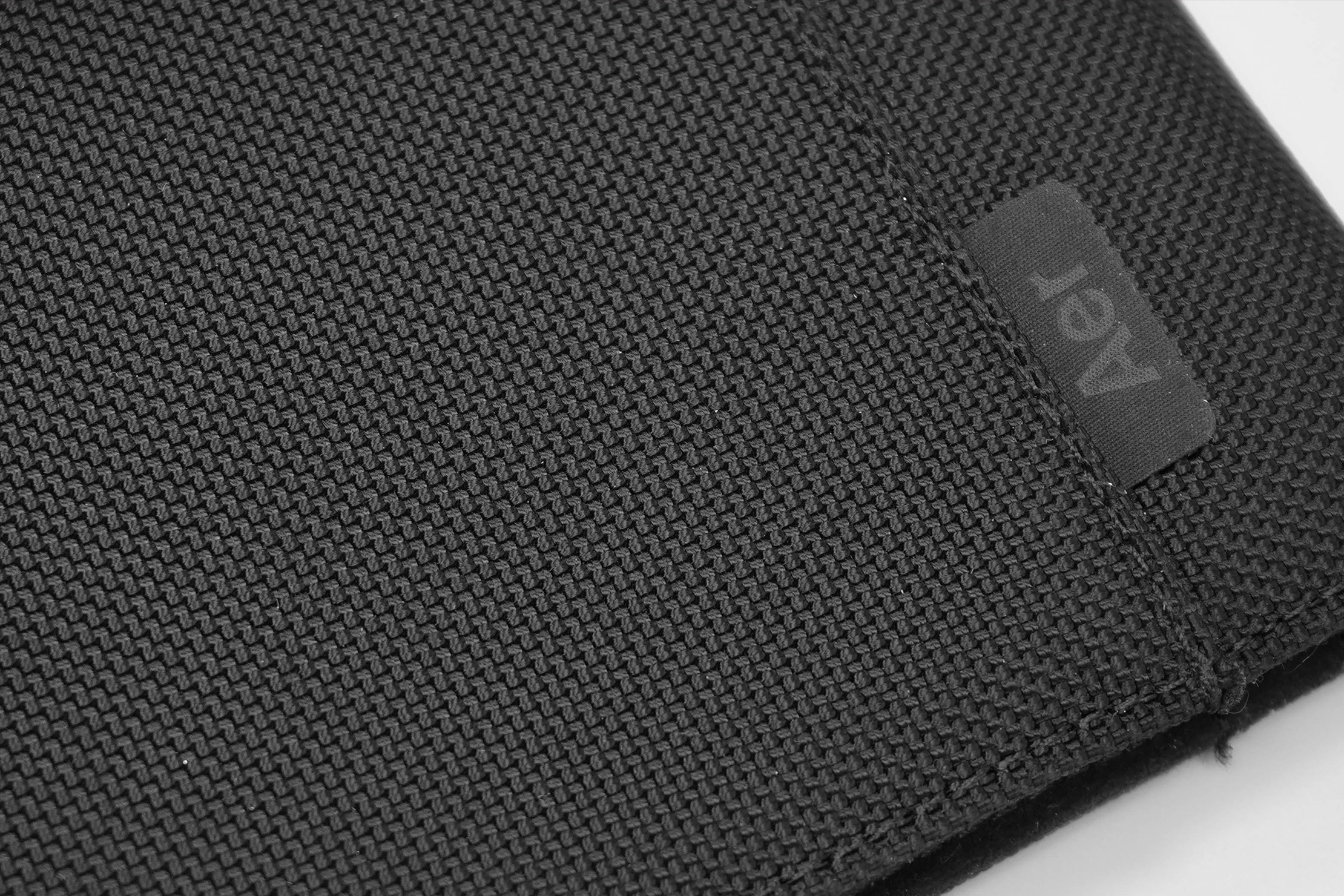 The exterior of the wallet is made with a 1680D CORDURA® Ballistic Nylon, which you'll find on a lot of Aer's products. If you know us at all, you know we're not usually in the business of complaining that a piece of gear is too durable…but ballistic nylon was originally developed for military body armor. And while that CORDURA® strength is necessary on backpacks that see all sorts of weather and rough use, we can't help thinking it's a bit overkill for a wallet.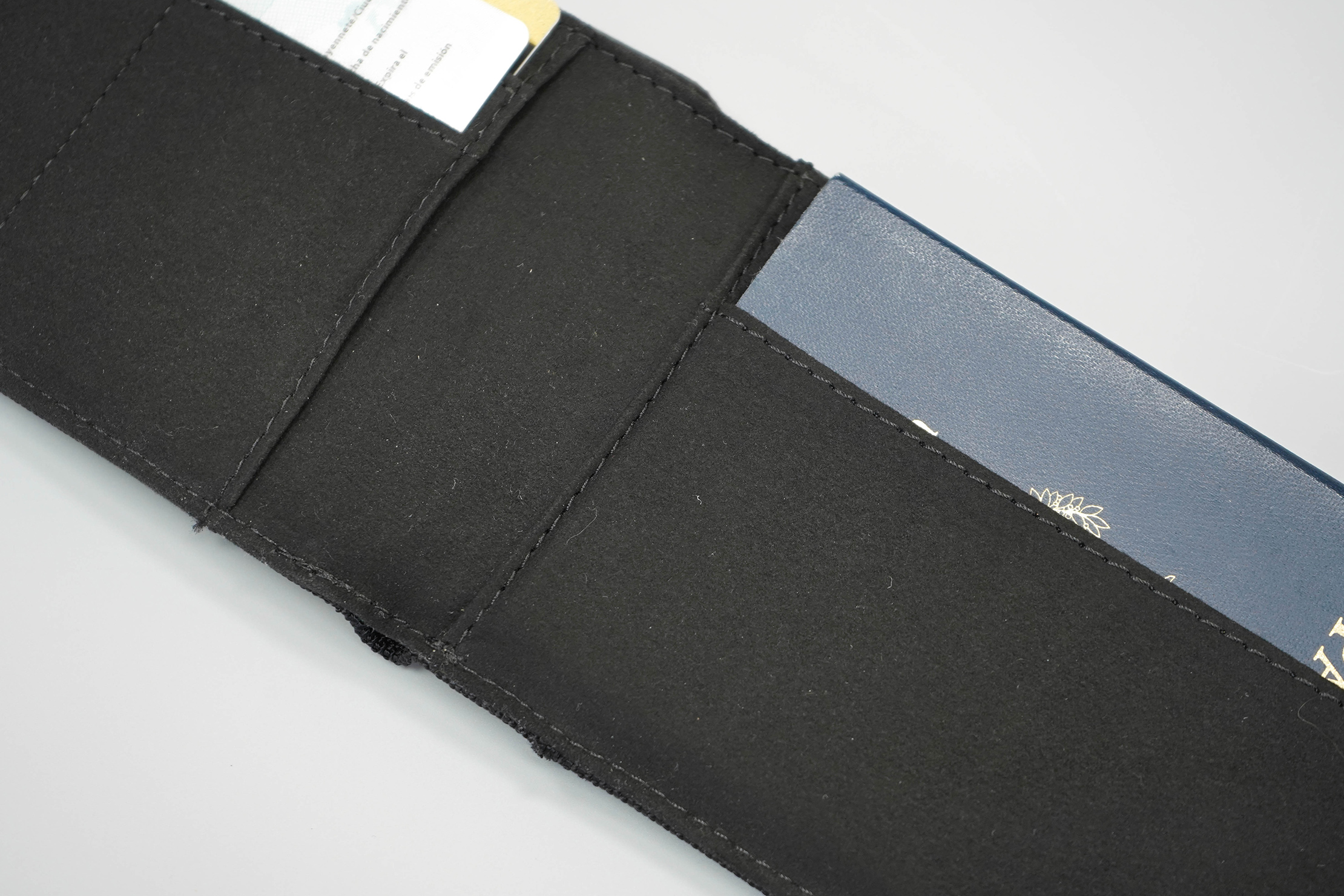 The interior is microfiber, which has a similar feeling to suede. We have no complaints with this material—it's pleasant and very soft to the touch. It should also help prevent your card strips from getting scratched up.
Inside the Wallet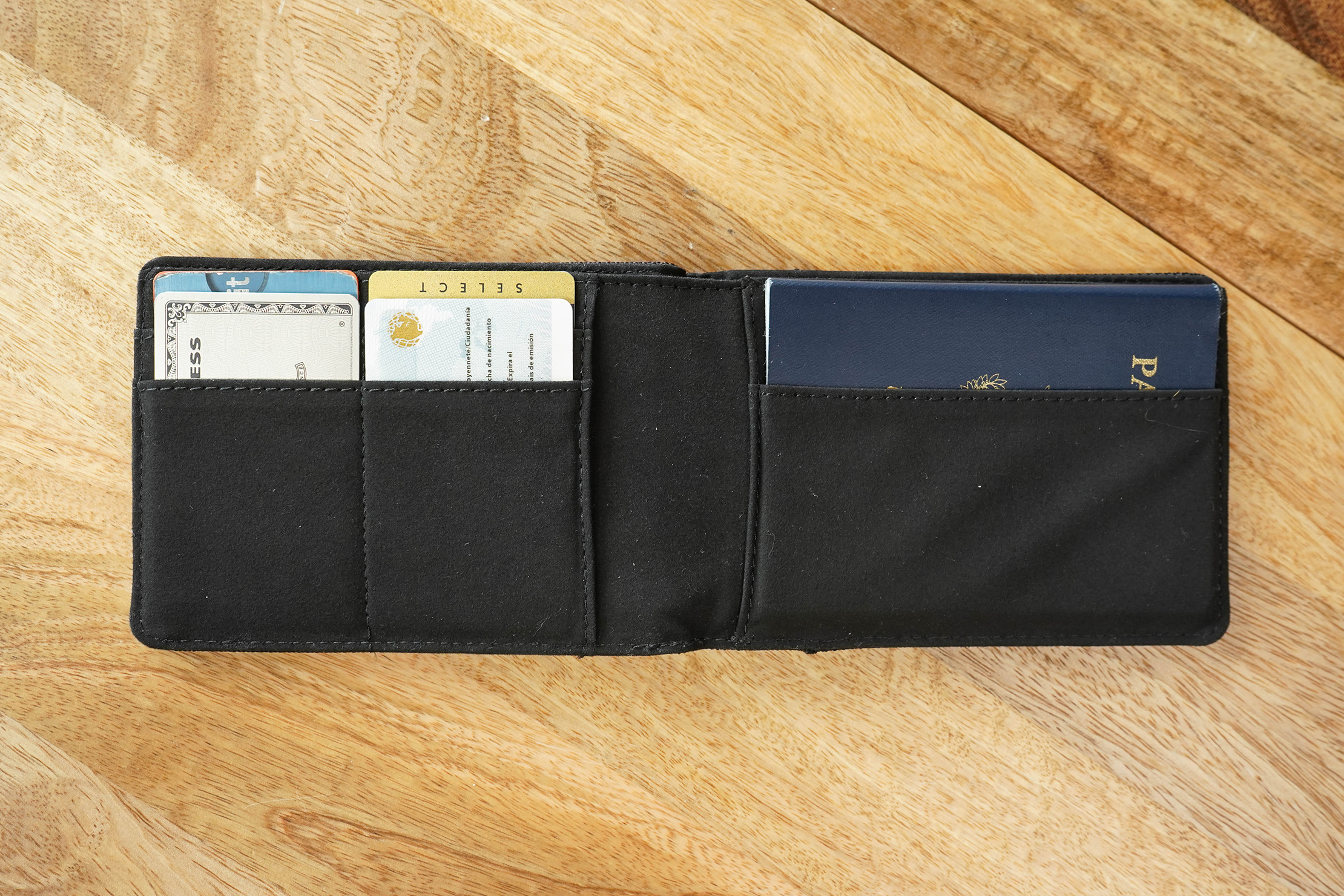 When you open this wallet up, you'll be greeted with four quick-access card slots on the left and a passport pocket on the right.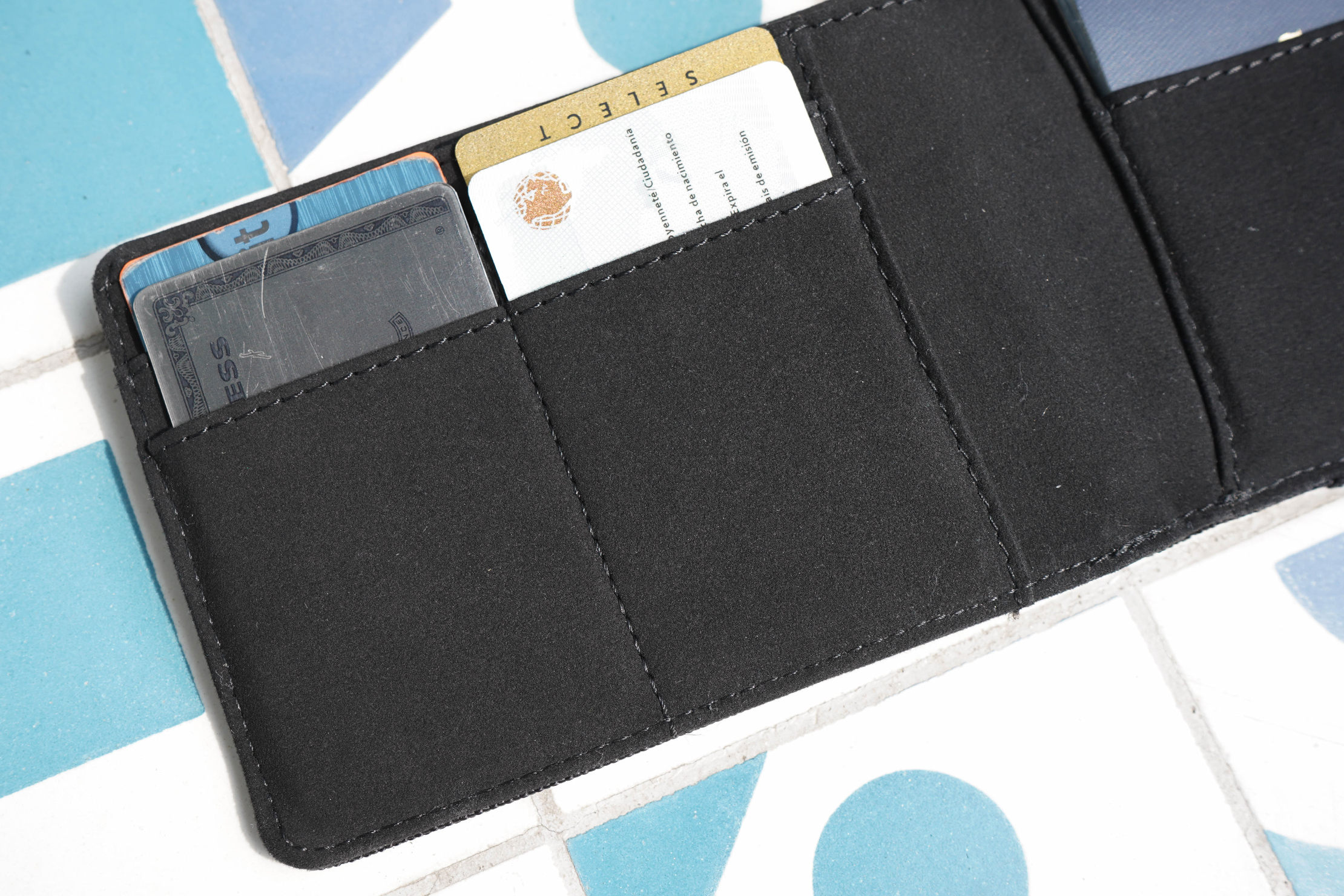 Starting with the card slots. The individual slots are slim and won't hold more than three cards a piece (even then, it'll be tight). So if you have more than 12 cards you'll want to find a different wallet or try to prioritize what cards you'll be taking around the world.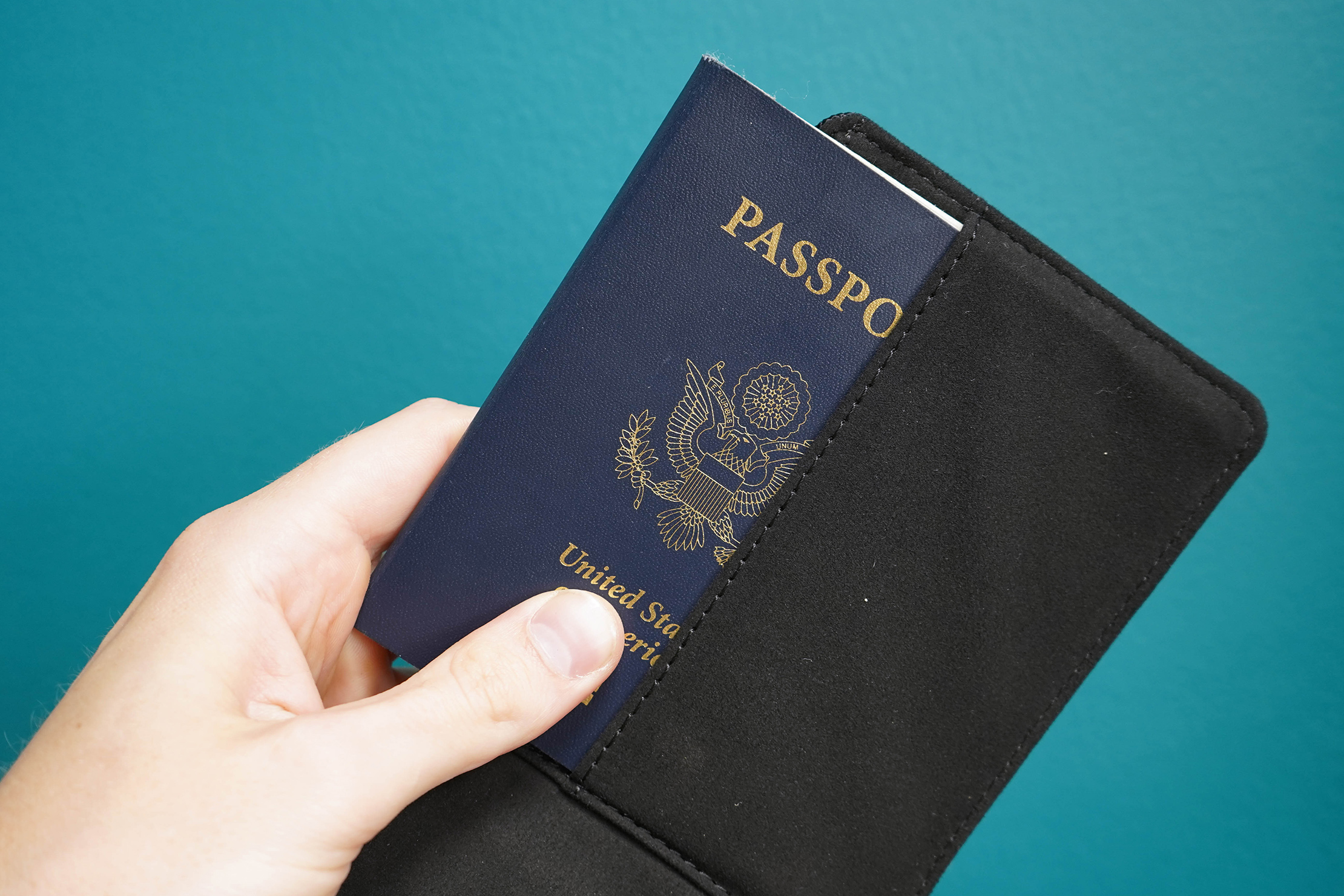 At 125mm by 90mm, the passport pocket will hold most passports out there. Sliding your passport in is effortless. Sliding it out, on the other hand, can get annoying on long, multi-country trips—because the only way to access it is by removing it completely or keeping the first couple pages of your passport out of the protective pocket.
A lot of other passport wallets let you tuck the front and back of your passport in two parallel pockets, keeping the pages out. This means that every time you open the wallet, you'll be opening your passport with it, allowing for quick and easy access. We would've liked to see a similar design on the Aer Travel Wallet (maybe if Aer ever makes a Travel Wallet 2, perhaps?).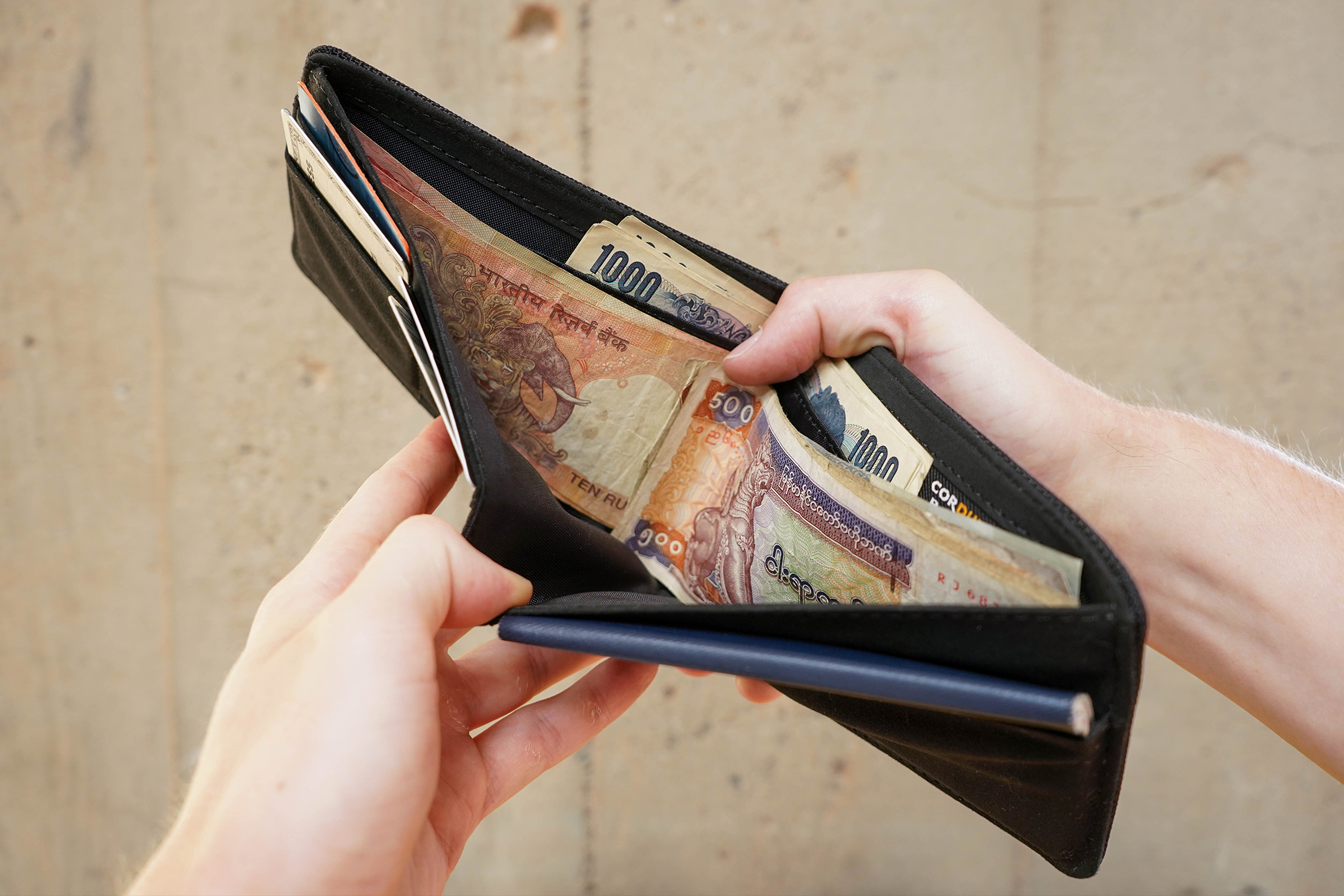 The currency pocket is tucked behind the card slots and passport pocket. You're not going to have any problems storing currency from anywhere in the world here because this thing is—say it with us—massive. Plus, there's a divider, which allows you to separate travel documents from cash or different types of currency from one another. We're digging it and happy to see Aer's signature attention to detail here.
One final thing to note, these pockets are all RFID-safe. These days, there's a slight possibility that hackers can steal your credit card information via radio waves if you have an RFID-chip in your credit card. There isn't any hard data on how often this happens, but since it's a possibility, it doesn't hurt to be safe.
Durability & Testing
We've been testing the Aer Travel Wallet for about a month now. We've found one loose thread at the bottom (which comes from the interior microfiber, not the ballistic nylon). Other than that, we have no issues to report as far as durability goes.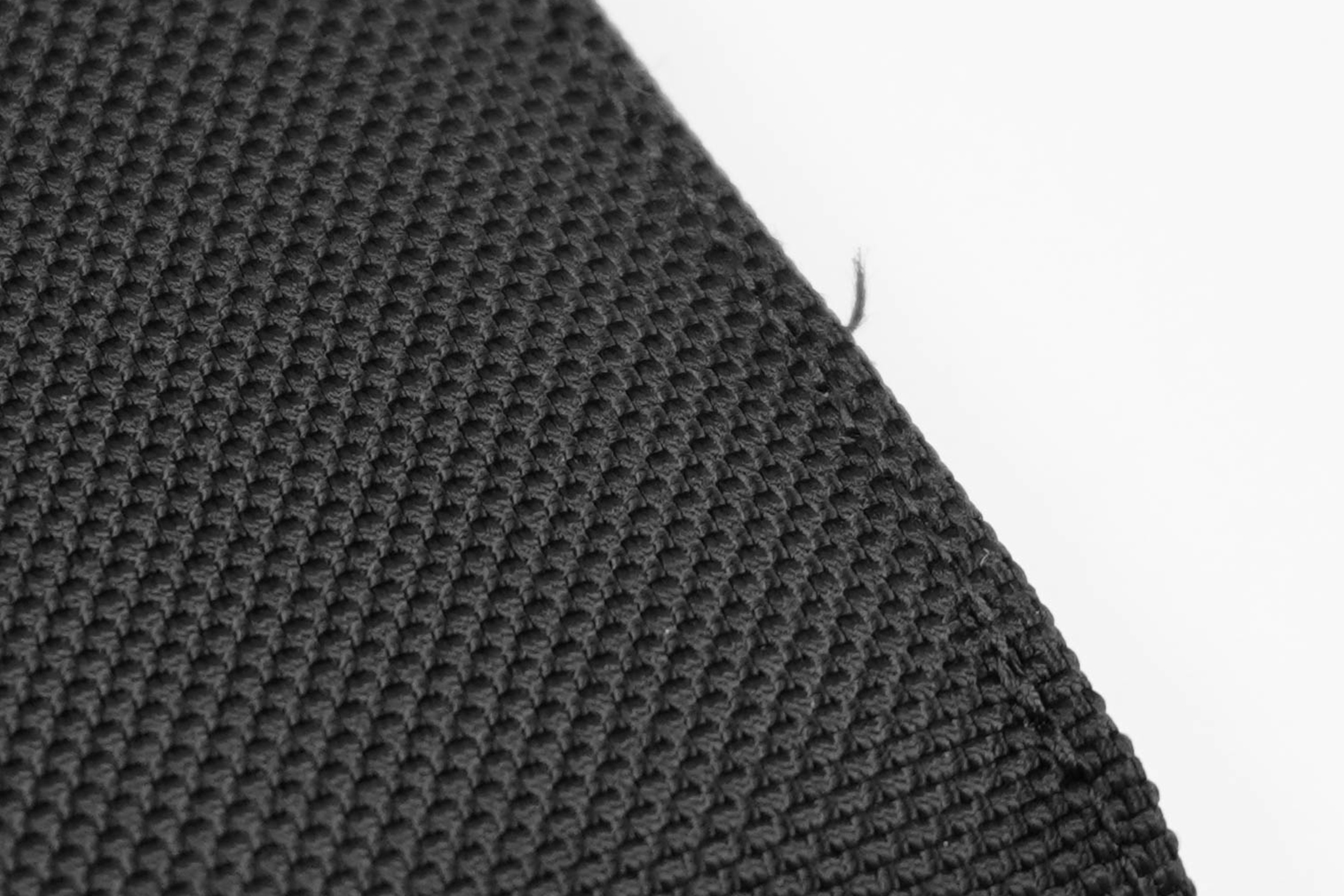 That being said, we still can't get over the cartoony vibe of this wallet. It feels like it would be at home next to one of those giant wine-glasses. If that sounds like your kind of wallet or you need a travel wallet capable of being run over by a tank, then you'll probably love this thing. Otherwise, there are plenty of other options out there.
Usage Timeline
Initial Usage
Condition: Excellent
Sort of a comically large wallet, but fits a passport nicely
We like the divider in the main billfold to separate currencies from different countries
RFID Blocking
2 Weeks of Use
Condition: Excellent
Still not a huge fan of the cartoony vibe.
1 Month of Use
Condition: Good
Found the first loose thread, but everything else looks good.
Access the Pro Community Discussion
Get your questions about the Aer Travel Wallet answered from our team and the Pro Community right here on the page. Plus, join discussions with other members about gear, guides, and more.
Other Organizers & Pouches Reviews