Tell us a bit about yourself
We are a couple from St. Louis, Missouri living in Los Angeles, California. We've built satisfying careers, Sam is a video producer and Mel had been working for an awesome software company. We were both approaching our thirtieth birthday and as we looked back on our twenties our travels were the memories that burned the brightest. A trip to Vietnam, backpacking US National Parks—these were the experiences that were so obviously worth the planning effort and expense. That said, we always felt a little hamstrung by the 2 week limit and increasingly backlogged work emails that would greet us when we arrived home (and sometime demand attention even before that). We met a couple who quit their jobs and traveled the world for a year and it was like a bright flash of light—"oh, we could do that too." We started planning and saving and completed a year long trip.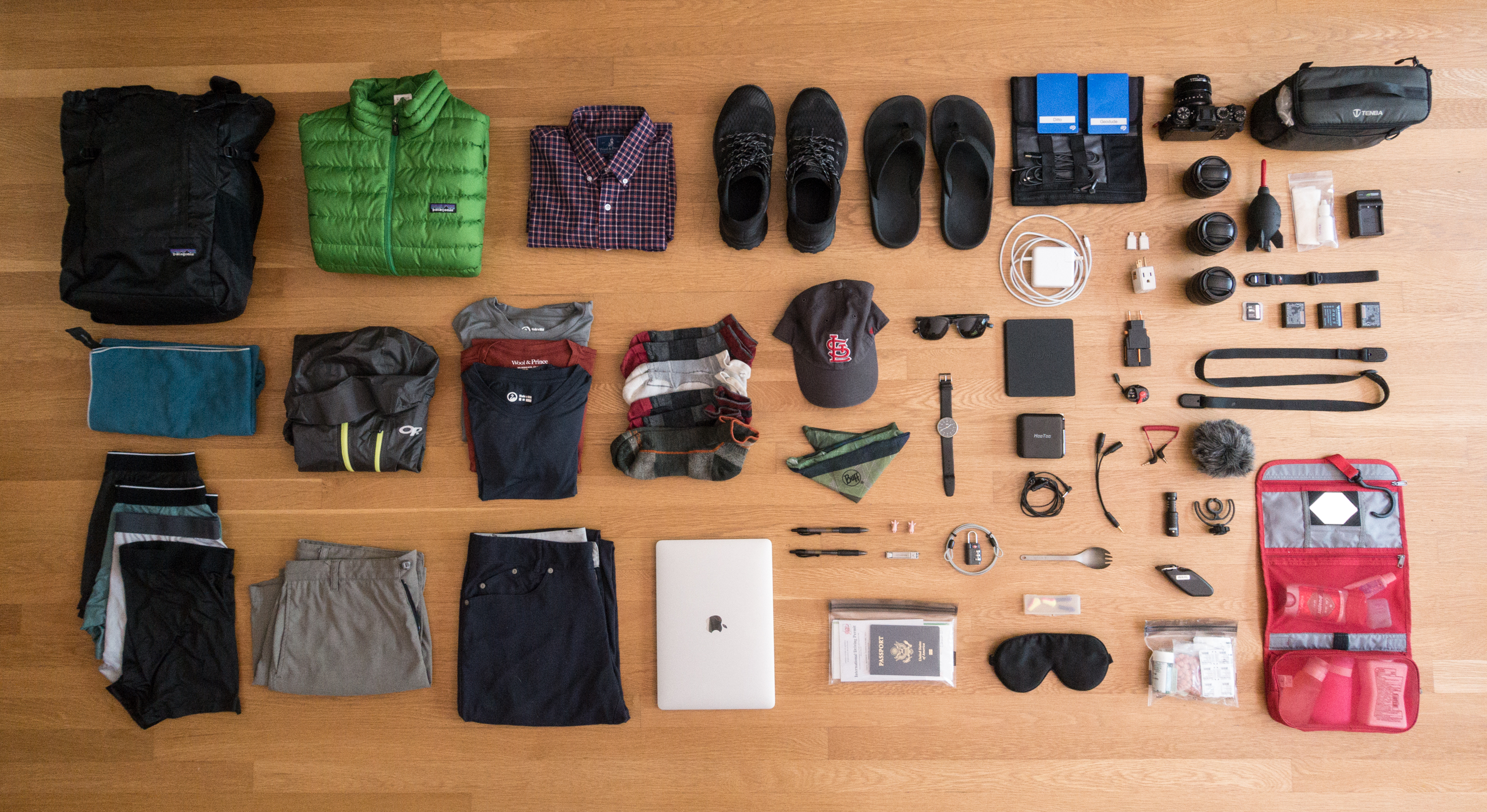 Sam is a big gear nerd thanks to photography and wilderness backpacking, so putting together a packing list was a major part of planning for him. Previous experience told him that the correct amount of stuff was exactly what you need to meet your goals and not an ounce more.
What are your "Trusty Three" travel items?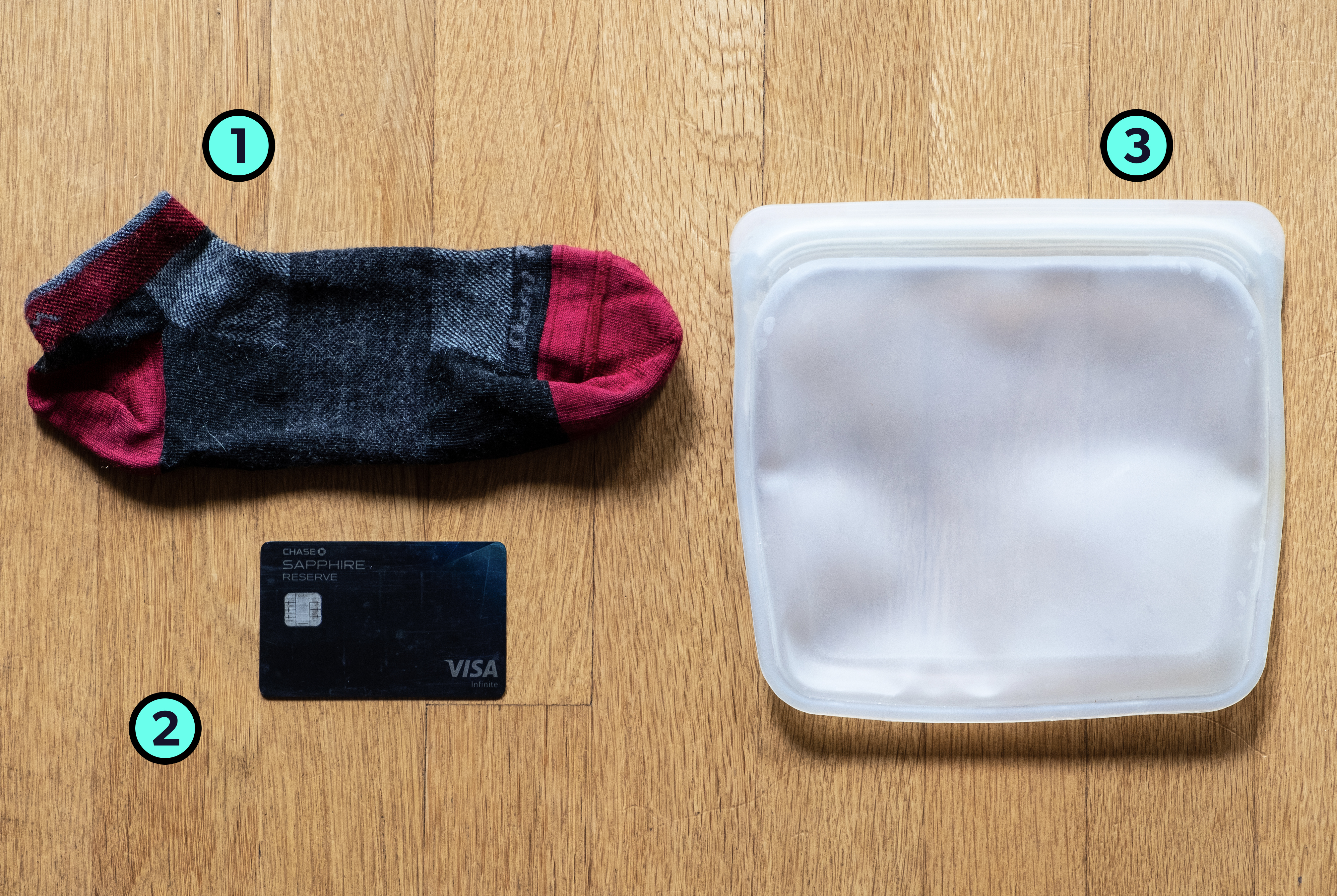 Darn Tough Socks: When you are traveling it feels like you are either walking or sleeping. When you are traveling on a budget you don't get a lot of input into your beds, so you may as well make sure you treat your feet to the best. Darn Tough socks are exactly that. The merino wool keeps you cool and your roommates will appreciate their odor resistance. They have a lifetime warranty so when they do start to show the hundreds of miles and miles of use, you can get a brand new replacement for the cost of shipping your pair to Vermont.
Chase Sapphire Reserve: A credit card with a 450 dollar annual fee does not seem like a good fit for budget backpacking, but if you use it right you end up way ahead. Your first 300 dollars of travel are reimbursed each year and the rest of the cost comes out in the wash if you use the card enough. We've gotten thousands of dollars of travel and perks for free thanks to the sign up bonus, generous points, and free access to many airport lounges. There's a special sort of joy that comes from a few hours of free snacks and beer before a 30 dollar budget airline flight. We plan to downgrade it to a free card when the math no longer works out in our favor.
Stasher Reusable Silicone Food Bag: When we left Asia to move onto the Europe part of our trip we started cooking a lot more and Mel picked up a pair of Stashers. They are essentially reusable Ziploc bags and they have allowed us to always have quinoa or other cooking staples available. They also make it easy to take leftovers with you for lunch on-the-go.
Other Items Mel & Sam Recommend That Are Worth Noting:
What's your favorite travel hack?
When Sam goes backpacking he always has a stuff sack of sleep related items that go into the tent when he unpacks. He brought this concept into our trip and he keeps a zippered pouch of a sleep mask, earplugs, extra headphones, and a headlamp. It makes things easy in dorm rooms or overnight buses.
In a similar type of thought: always give everything a specific home in your bag. You are less likely to lose something when leaving a hostel if you notice the empty pocket in your bag and it makes it easy to grab things quickly.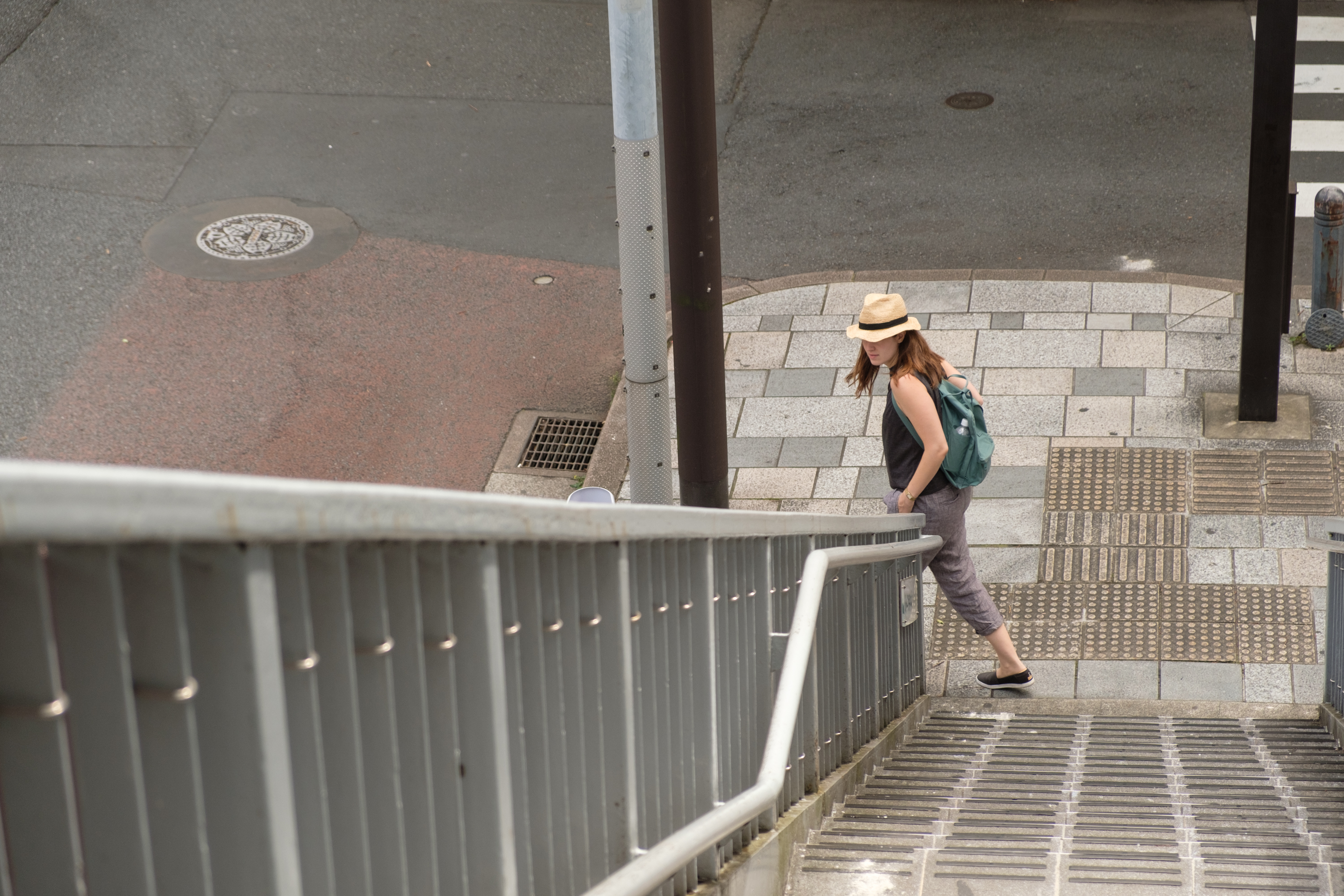 Are there any pieces of gear or travel technology you wish existed that don't?
Some areas of the world have exceptional independent websites that collect all treasure trove of travel knowledge that normally require hours of hopping between blogs and questionably accurate trip advisor forum threads. japan-guide.com was indispensable in planning Japan and we looked at travelfish.org daily while we were making our way through Southeast Asia. We wish that online first guides like this existed for every destination.
What item do you miss most when you travel?
Our good chefs knife. Hostels and Airbnbs always have the worst knives and it makes everything so much harder. It is a miracle that we have not opened an artery trying to cut through broccoli with a dull Ikea hostel knife. For obvious reasons we are not able to bring our own in our carry-on lifestyle.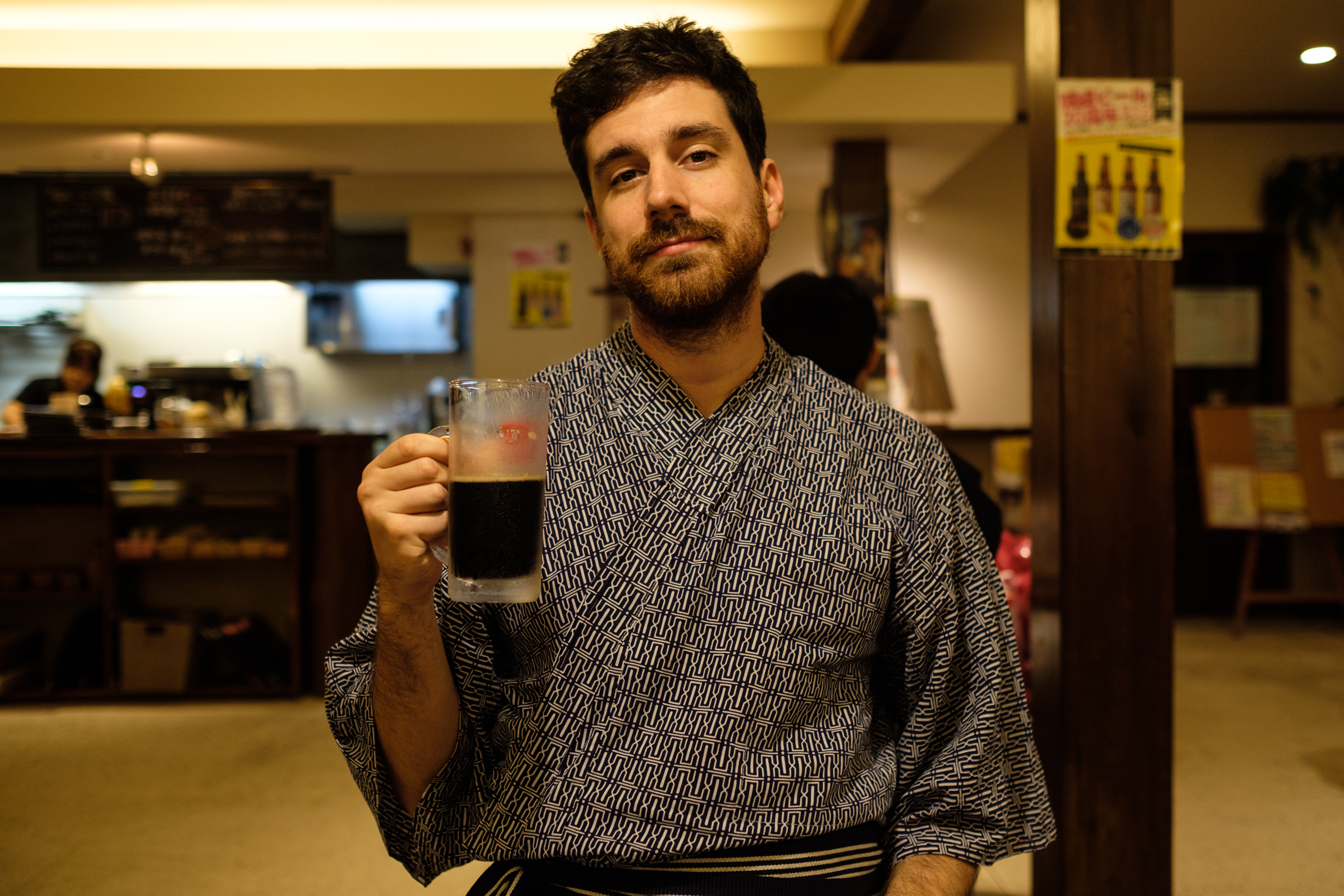 What's the weirdest thing you carry with you while traveling?
A good friend of ours gave us "Pass the Pigs" a dice game played with rubber pig shaped dice. While we tend to pass the time playing Cribbage, but it's always a delight to pull out those silly bouncing pigs.
What's the weirdest piece of travel gear you've seen?
We did not actually see this, but we met a couple that was doing a months long trip with a full sized Vitamix blender in a dedicated suitcase. They claimed that it was worth it, but we feel inconvenienced enough carrying around a mid-sized carry-on bag.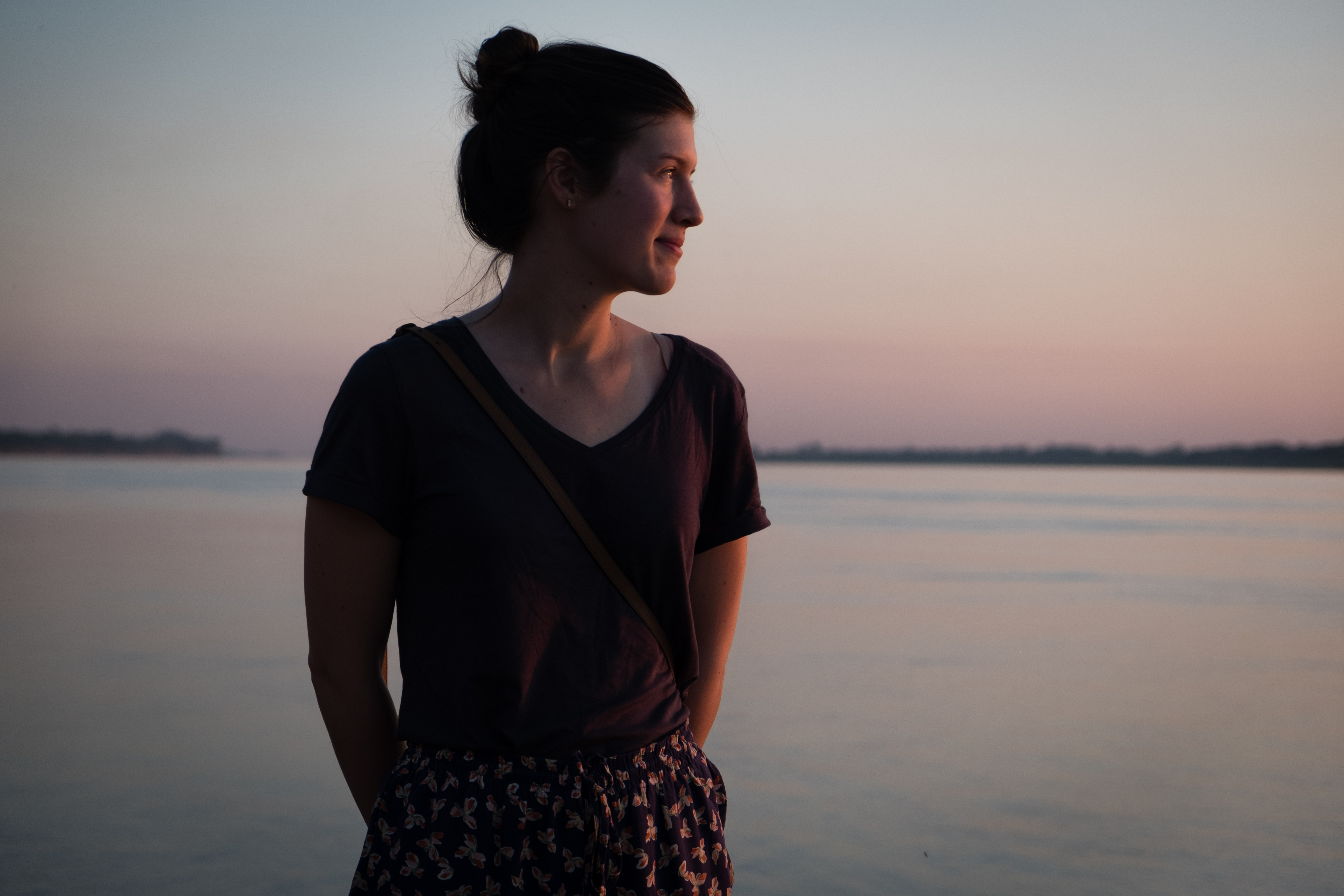 Any closing thoughts or advice?
Religiously keep a spreadsheet of every place you've been. The names of the places you've been start to slip away quickly on a long trip and we are very happy we've been keeping track.
It's super easy to find information about the big sights of a place. Don't sweat that stuff. Spend your time beforehand looking up less popular stuff tailored to your interests. We both love biking and we were so happy to find the Shimanami Kaido bike trail in Japan which we only uncovered after a bike specific search.
Travel gets easier but things always go wrong, so be patient with yourself and your traveling partner, especially at the beginning.
Always have a Skype account with a bit of credit attached. It makes it much easier to call tomorrows hostel for a last minute question.
Your main set of clothing will fall apart on a long enough trip. Don't go too crazy in money or effort with your first set.
Train before a long trip. Even with being in decent shape we both got tendonitis from all the walking and it may not have been an issue if we ramped up before our trip.
Follow Sam and Mel's adventures on Instagram and their website!