Tell us a bit about yourself
My name is Kate Smith. In June 2015 I took a leap of faith and booked a one-way ticket to Prague without a job in hopes to become a digital nomad. A few weeks later I landed a job and have been working remotely while traveling the world ever since.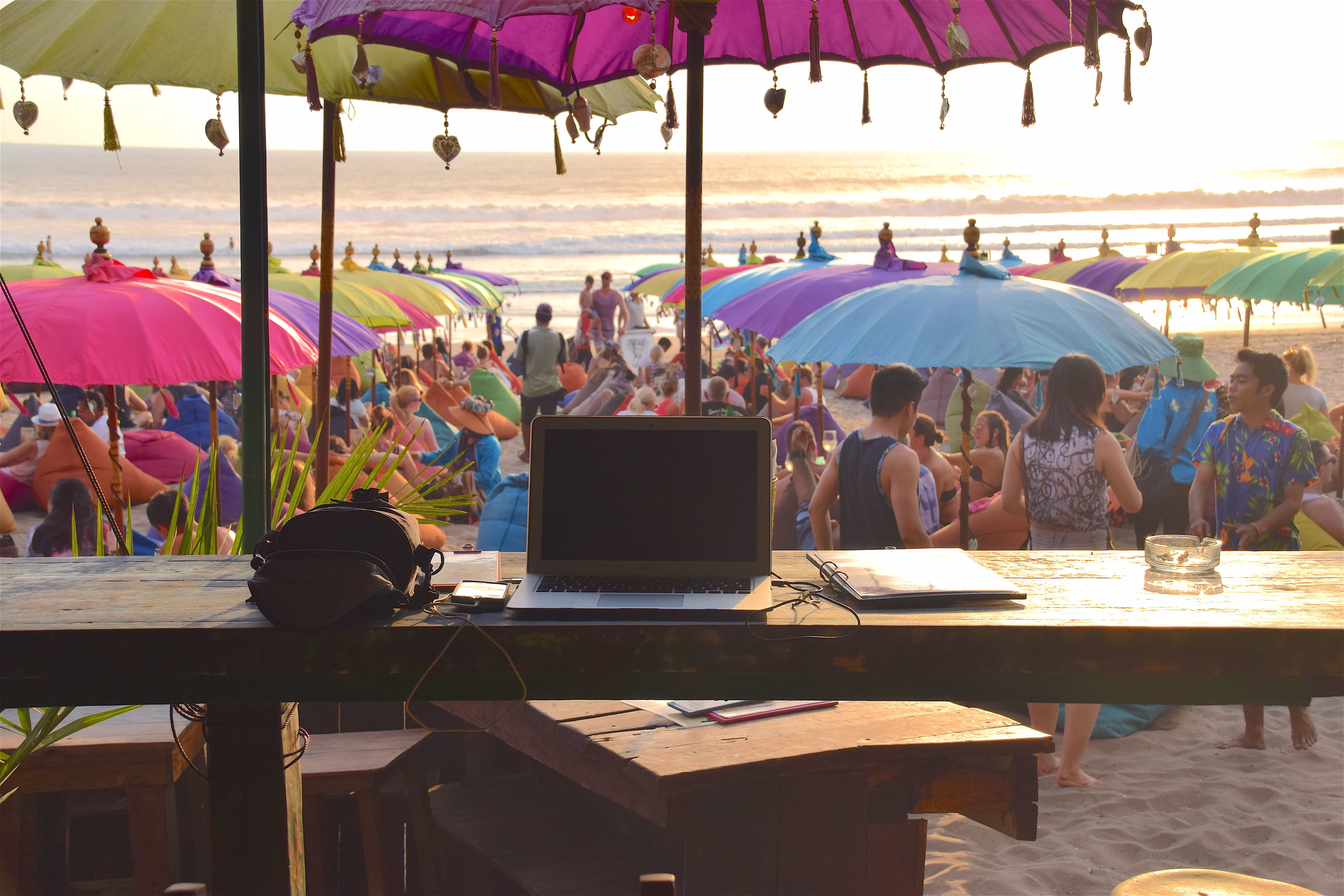 I first started doing online marketing then eventually launched a blog, The Remote Nomad, and then an immersive program, WiFly Nomads, that helps people learn how to earn an income remotely and pursue the digital nomad lifestyle.
Traveling is important to me because I've grown more personally and professionally in the last 3 years traveling than I have in my entire life. I feel like I'm living completely in line with my truth. It's an incredible feeling and that's why I'm on a mission to help as many people become digital nomads as possible.
What's your favorite destination?
Bali is my favorite destination and where I travel to most. There are many reasons I love Bali and find myself going back. It's warm, by the ocean, by the beach, full of like-minded digital nomads and entrepreneurs, it's easy to maintain a healthy and active lifestyle there, it's affordable, the locals are incredibly friendly, and there is so much to see and explore… oh, and good wifi of course. 😉
What are your "Trusty Three" travel items?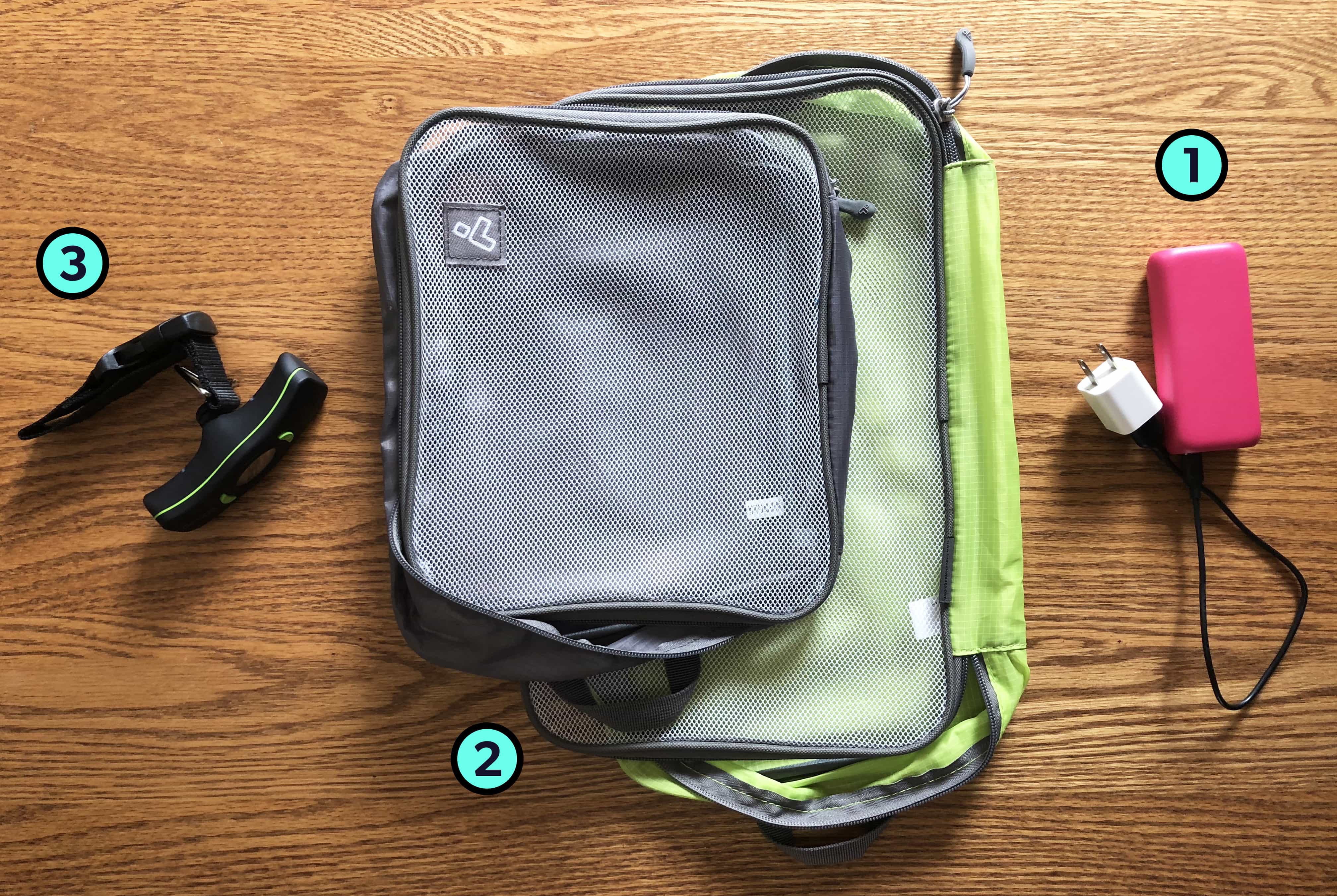 Portable Power Bank: My #1, hands down. I live by this! As a digital nomad you're always on your phone, whether it's checking email, taking photos/videos of your travels, navigating, etc. so I find my phone can easily die. You never want to be stuck without a charge in case you get lost.One time in Istanbul, Turkey I got completely lost (and not the cool fun kind where you discover hidden gems). My phone completely died on me as I was trying to navigate home, but likely my portable power bank was with me and I found my way back (just in time too). As soon as I walked into my accommodation, my additional charge had just run out. I couldn't image what I would have done in that scenario.
Packing Cubes: This not only makes packing and unpacking easier, because it groups your items and helps them take up less room, BUT when you find yourself trying to dig through and find something in your suitcase it's so much easier to find it.

Editor's Note: We're fans of Eagle Creek Pack-It Specter Cubes!

Luggage Scale: The worst thing is rolling up to the airport about to check in and having no idea if you're over the weight or not… and when you are over it's usually a good $100 regardless of the weight. I always bring a luggage scale with me so I can quickly check my luggage weight before I leave. It avoids any last minute chaos at the airport and makes your journey that much easier.
What's your favorite travel hack?
I would just say get a local sim card wherever you go. If I used my Canadian travel plan in Bali I'd pay $5/$10 a day, whereas if I get a local sim card I spend $10 for an entire month.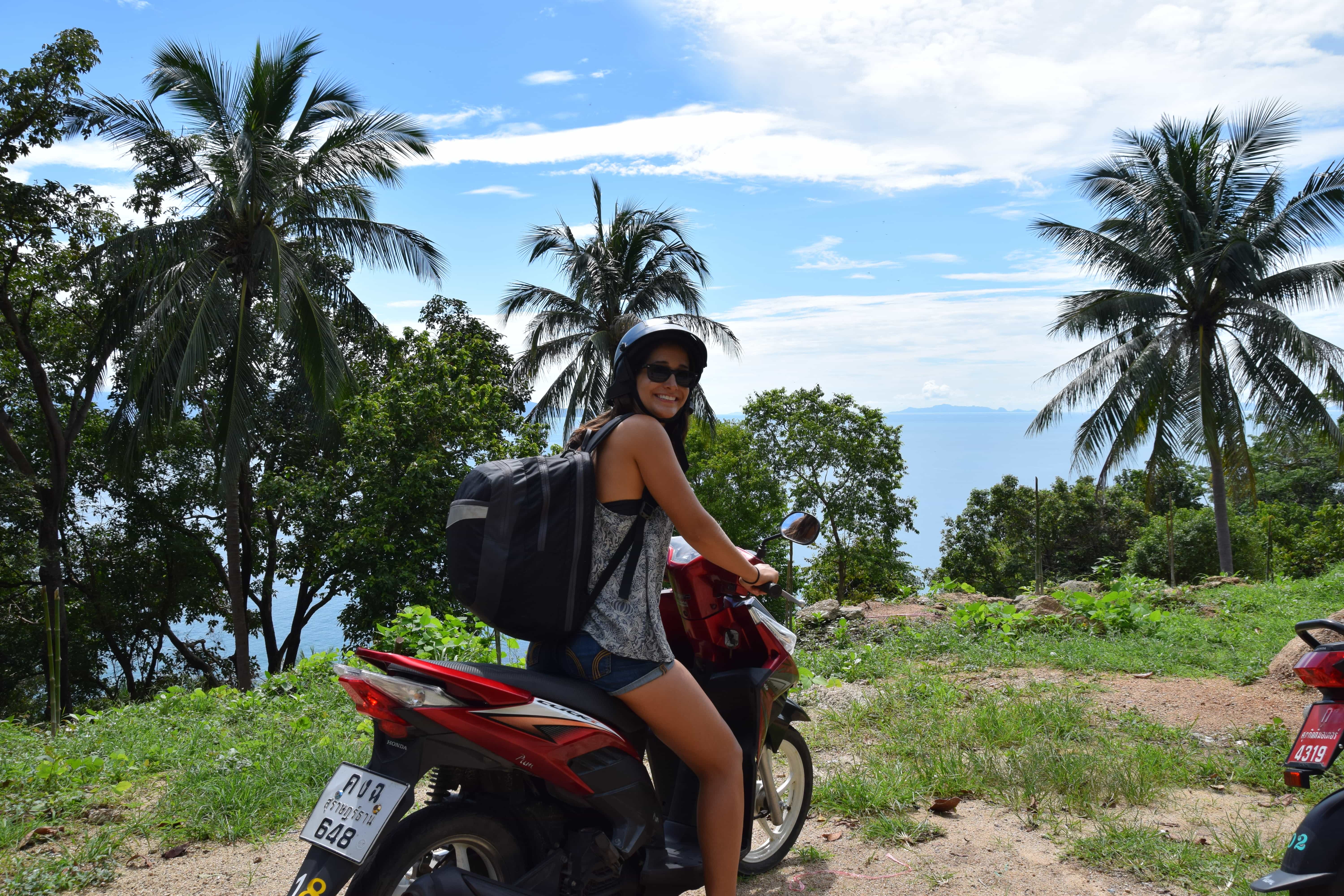 Are there any pieces of gear or travel technology you wish existed that don't?
A faster way for long distance travel. If I could get to Bali in 5 hours, instead of 30 hours, I would be the happiest person in the world. As much as I love traveling and exploring new places, I don't like the act of traveling and sitting on a plane for 30 hours.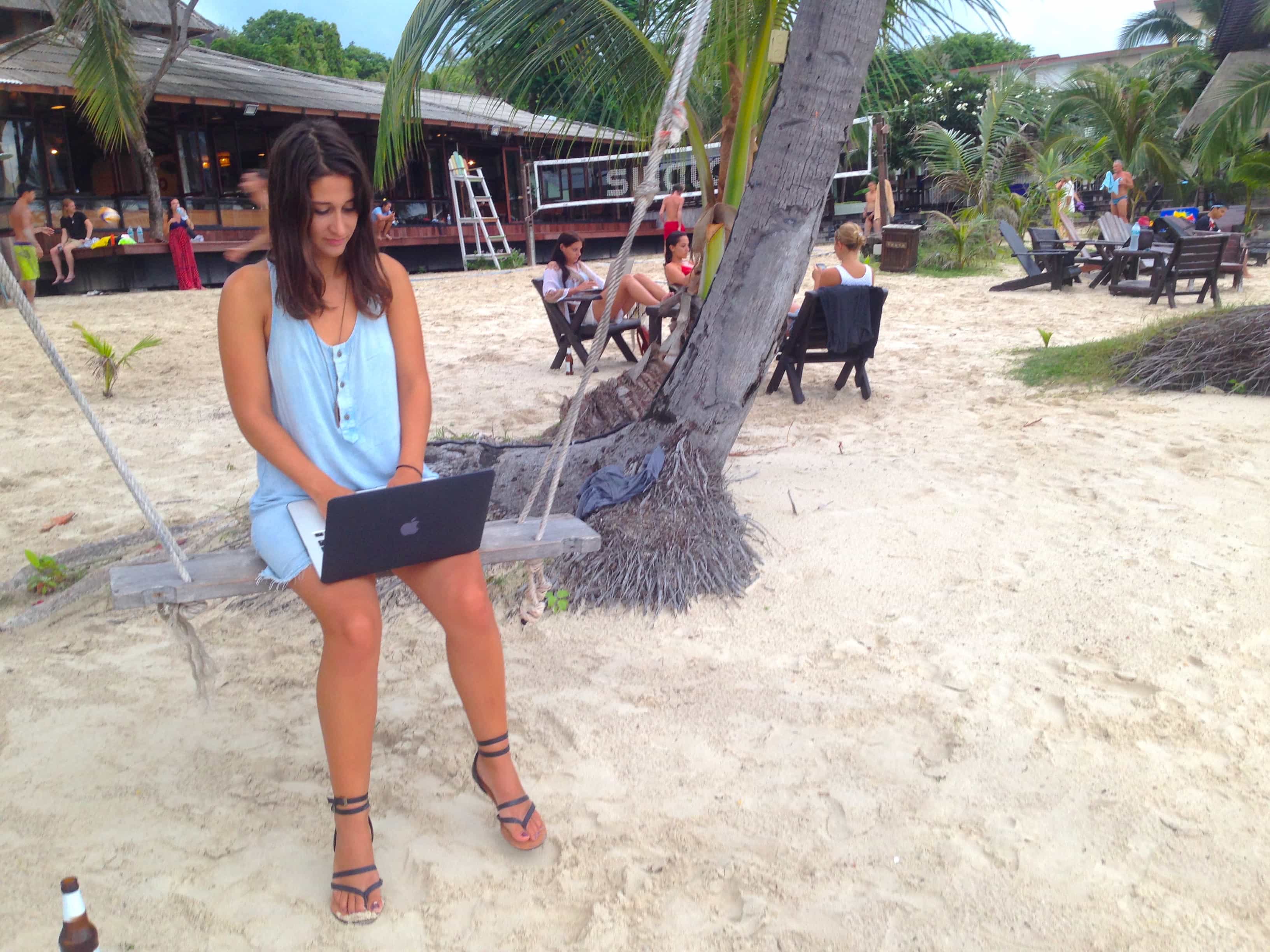 What item do you miss most when you travel?
I wish so bad that I could bring my entire library of books with me wherever I go. I know there are Kindles, but there is something about a paperback book that I love so much. Not going to lie, I usually have 3-5 paper books with me whenever I travel. It takes up room and weight but it's worth it.
And I'm super Canadian so get ready for it… I miss ketchup chips, salt & vinegar chips, Iced Capps™ from Tim Hortons, lakes, camping, and bonfires (the last two are a bit easier depending where I travel). Half of those things aren't good for me anyway so it really isn't the worst.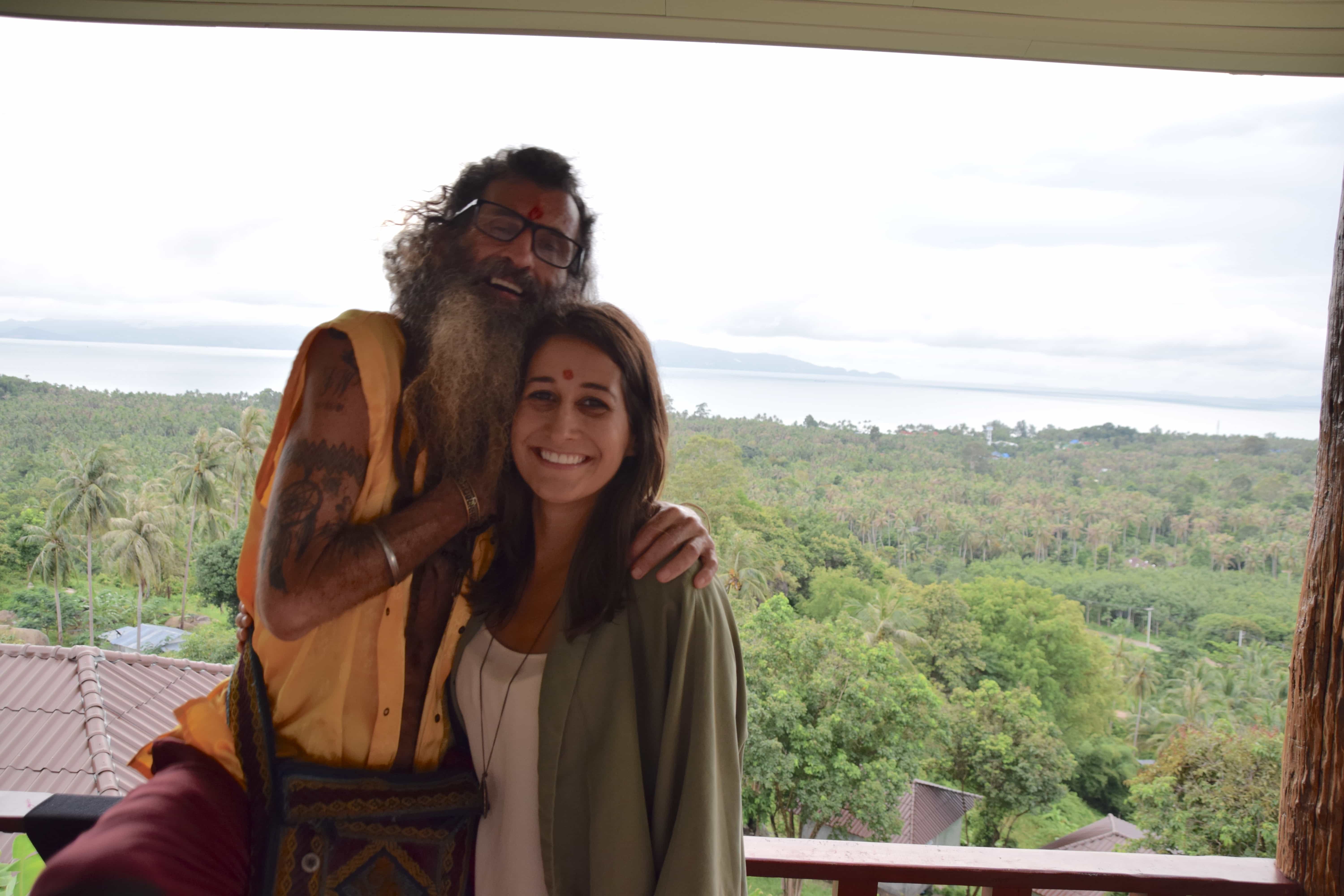 What's the weirdest thing you carry with you while traveling?
I bring picture frames from home. That way when I arrive to a place it feels more like 'home'. So anything that reminds me of home that's not common while traveling I will bring. Mind you, I go back and forth to Bali so much now that I just leave a box of my stuff there for when I return.
What's the weirdest piece of travel gear you've seen?
I've seen someone have this inflatable cube that goes where your feet go on the airplane… I suppose to rest your feet on. To me it makes no sense at all. People like leg room and if you want to rest your feet you can use the footrest or your carry on bag.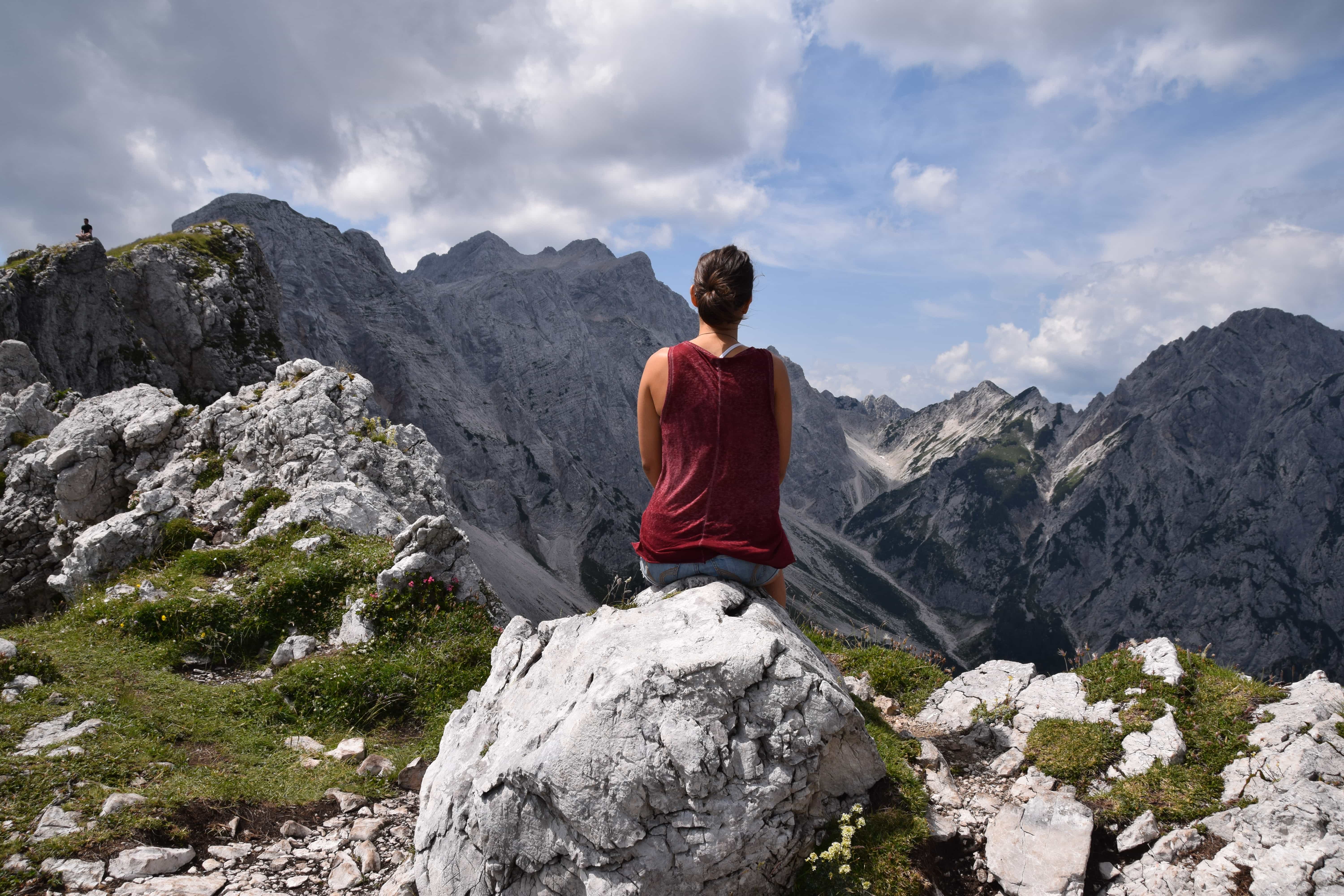 Any closing thoughts or advice?
Always pack snacks and an empty water bottle for flights (that you can fill up at a fountain after security).
Follow Kate's adventures on Instagram!