Skyseen Toast Backpack Review
Is this the real life? Is this just fantasy? No, this is a toast backpack. And it's the only bag you'll ever need. (Hint: This was first posted April 1st 2018)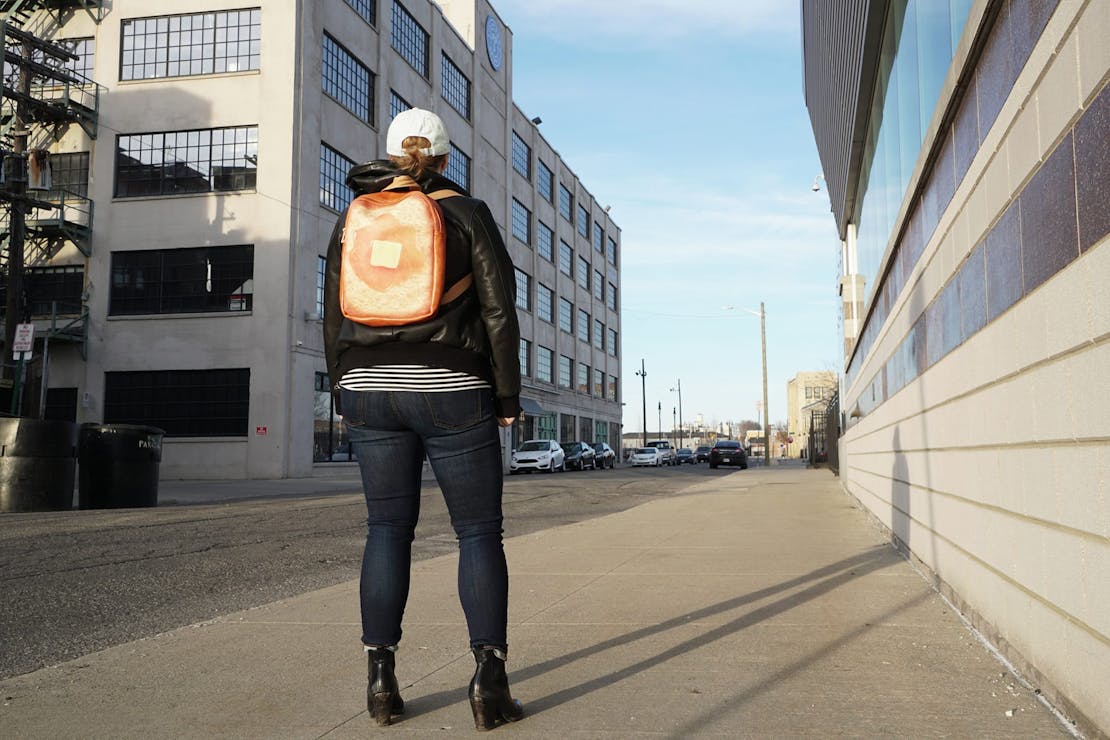 Our Verdict
Unlock the Pro Summary
Save time. Get access to brief summaries of our reviews so you can browse and make decisions more efficiently.
Technical Details
Weight (oz)

14.11 oz (400 g)

Dimensions

13.8 in x 10.2 in x 3 in (35.1 x 25.9 x 7.6 cm)

Notable Materials

Polyurethane, Polyester

Manufacturing Country

China

(Butter pad added in the U.S. for freshness, probably)
Full Review
Every once in a while, we like to have some fun over here at Pack Hacker. We originally posted this review April 1st, 2018 in honor of April Fools' day. Ultimately, we decided to keep it live because we think it's a pretty slick read. Enjoy!
How we came across this pack to begin with, we can't remember. Perhaps it came to us in a dream, upon the shoulders of a centaur galloping majestically through a valley of basilisks. No matter, what's important is we are now the proud owners of a toast backpack.
Who makes this sweet sweet gift from heaven, you ask? Skyseen, a seller on Amazon who remains largely a mystery to us outside of their affinity for food-themed novelties. We don't know who they are, we don't know where they came from, we just know they exist to fulfill the world's desire for the finer things.
Skyseen advertises this particular masterpiece as "Perfect for using in office, school, travel, shopping, dating or any other daily occasions." On that work or class grind? Toast backpack. Picking up some Euro swag while digital nomading through Munich? Toast backpack. Need to impress your Tinder date in a way only a wearable piece of breakfast food can? TOAST. BACKPACK. Skyseen isn't joking around, this is clearly a pack of all trades.
Material & Aesthetic
The level of detail on this bag is exquisite. There are a lot of decisions to be made when putting together a backpack like this—lots of ways you can go wrong. Fortunately, the folks at Skyseen know what they're doing when it comes to carby polyester accessories.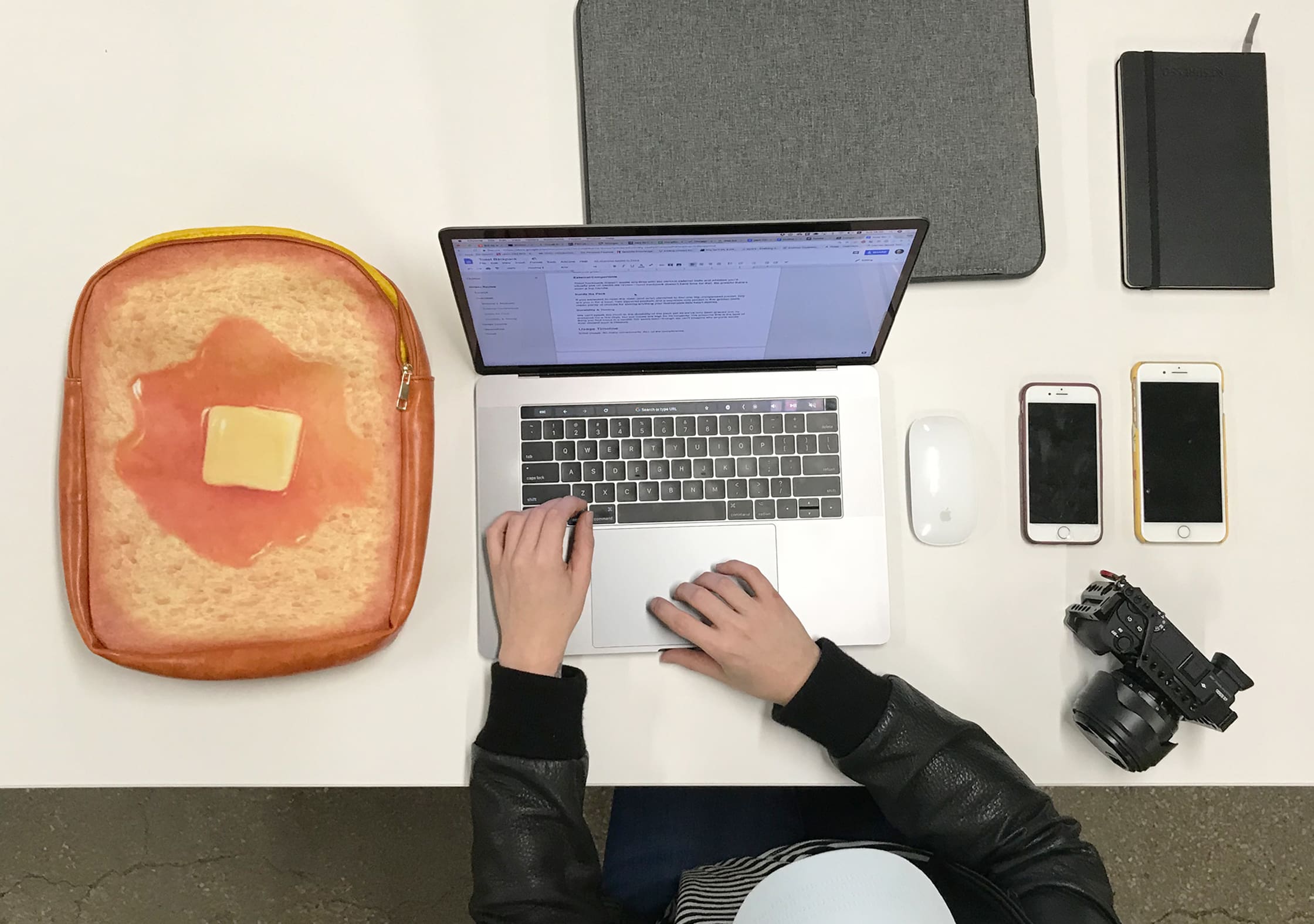 The first and most crucial choice to be made is bread, and they knocked this one out of the park. Sure, gluten-free would have been more trendy, sourdough more artisan, marble rye more unexpected—but that's not Skyseen's style. They kept it classic with what appears to be a very gently toasted whole wheat. Simple enough for the Wonder Bread zealots, grainy enough for your yogi cousin from Portland.
One look at this slice and you know it's fresh out of the bag—this isn't from the stale loaf you found in the back of the cupboard on move out day. This is some fluffy, sleep on that bread, pillow toast. You know the kind—the kind that comes out of the toaster in the likeness of the Virgin Mary, or Prince. Somewhere, doves are crying over this four-cornered gluten slice. Can you hear them?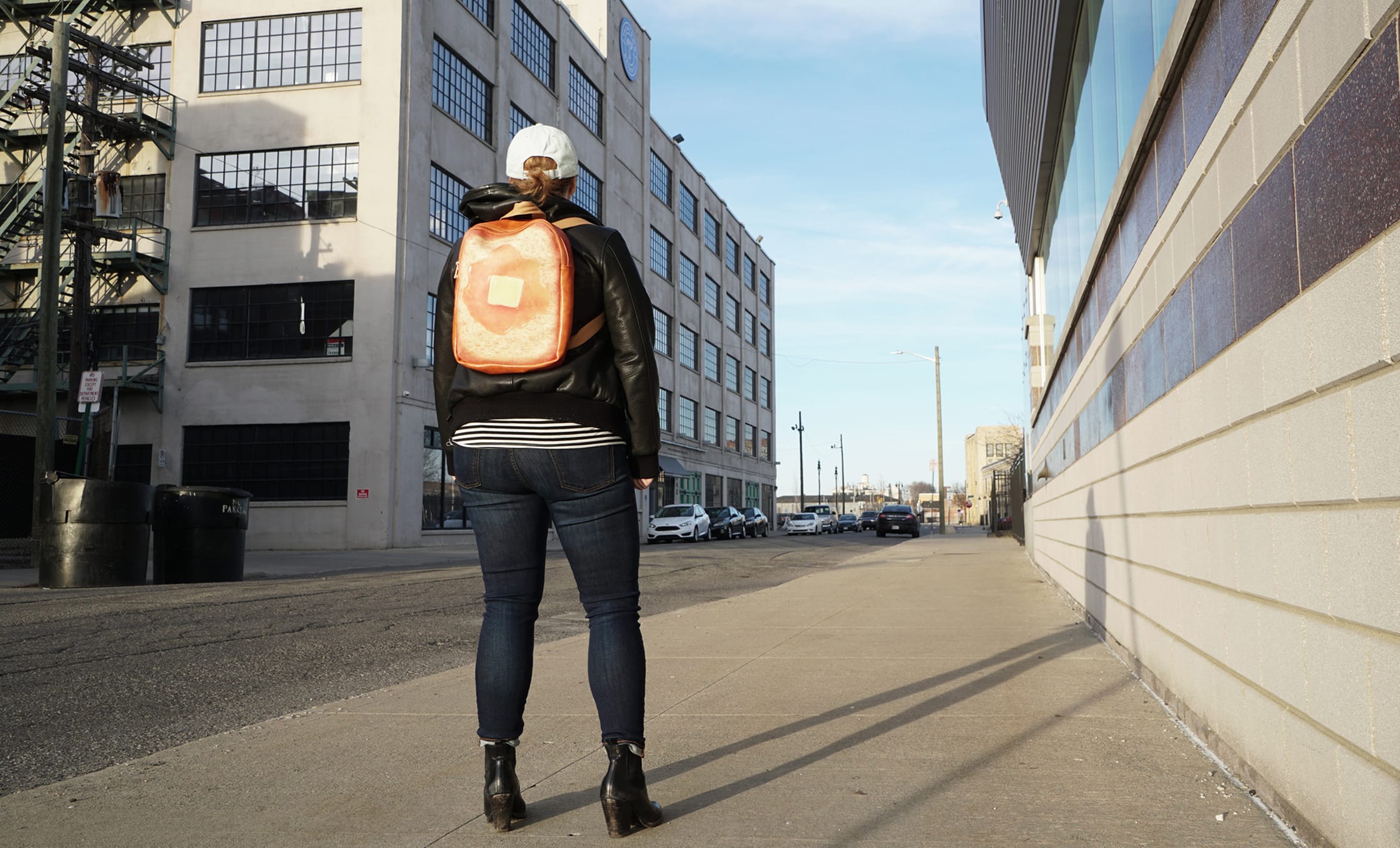 We initially thought the golden goo atop the bread was syrup, making this some type of poor man's french toast but, upon intense investigation, discovered the dollop of sugary goodness is likely honey (honey toast is a popular desserty breakfast item in Japan—granted, the slice on our backpack is a depressing excuse for everything we saw on Google images). Not to be limited by the confines of traditional toppings, Skyseen also offers a toast backpack topped with a magnificently delightful strawberry salad.
Never mind what could have been, how about that butter? There's really not much to say, except it's friggin' perfection. Michelangelo carved that slab and you won't convince us otherwise.
The gold-zippered faux leather crust is a bougie touch for this otherwise polyester pack. It adds a certain level of sophistication we didn't even know we needed—nothing but respect for MY toast backpack.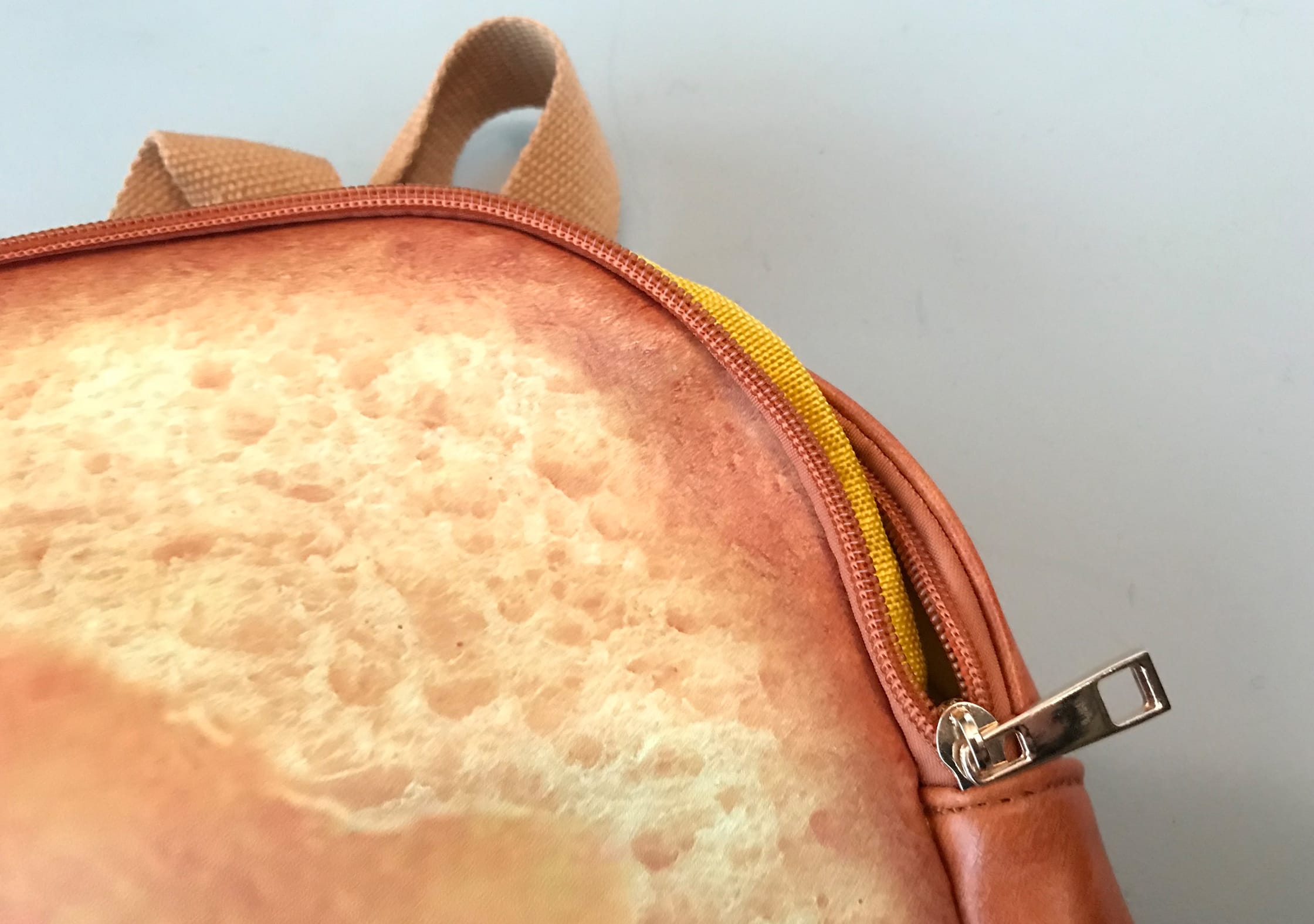 The light brown nylon straps remind us that our own personal comfort is not a priority to Skyseen. We may get a rash and upper shoulder pain, but that's a price we're willing to pay to look this good.
External Components
Toast backpack doesn't waste any time with the various external bells and whistles you'd usually see on packs we review—toast backpack doesn't have time for that. Be grateful there's even a top handle.
Inside the Pack
If you expected to open the main (and only) clamshell to find one big unorganized pocket, boy are you in for a treat. Two zippered pockets and a separate side pocket in this golden oasis mean plenty of choices for storing anything your fashionable little heart desires—well, except for any regulation size laptop. Again, these are just sacrifices you have to be willing to offer at the altar of the toast backpack gods.
Durability & Testing
The more we use this backpack, the more we become it. It is our aura. The straps have begun to fuse into our shoulder blades. The scent of crisp buttery deliciousness oozes from our pores. The transformation is complete—we are the toast backpack, the toast backpack is us.
Usage Timeline
Initial Usage
Condition: Excellent
We're too busy responding to an incessant barrage of compliments to put together a usage timeline.
2 Weeks of Use
Condition: Excellent
Access the Pro Community Discussion
Get your questions about the Skyseen Toast Backpack answered from our team and the Pro Community right here on the page. Plus, join discussions with other members about gear, guides, and more.
Other Bags & Luggage Reviews