Matador Transit Tote Bag Review
The Matador Transit Tote is a lightweight shoulder bag that can pack down & compress to nearly nothing, but carry a weekend's worth of clothes, or more.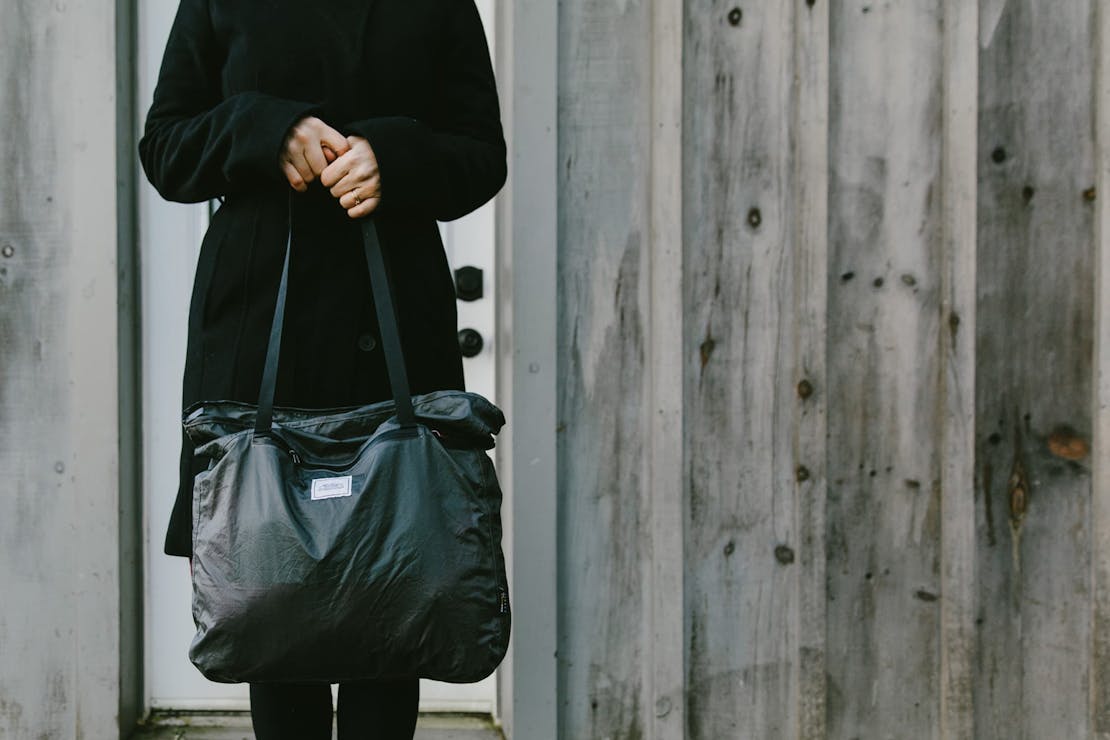 Our Verdict
Unlock the Pro Summary
Save time. Get access to brief summaries of our reviews so you can browse and make decisions more efficiently.
Pros
Packs down to basically nothing
Capacity is surprising at 18L
Water resistant
Cons
Only one extra pocket so items can get lost in the void and requires some digging
It can look quite wrinkled after it's been tucked into its storage bag for a while
Only two colors (but hey - we're actually kinda cool with that)
Recent Pack Hacker Video
Technical Details
Capacity

18l

Dimensions

4.25 in x 2.5 in (10.8 x 6.4 cm)

While compressed

Notable Materials

CORDURA® Nylon

Manufacturing Country

China

Warranty Information
Full Review
Get up to 20% off Matador • Join Pack Hacker Pro
Matador is a brand designing gear with adventure in mind. Their products are lightweight, compact and thoughtful in their design. The Transit Tote is a great example of these characteristics. This incredibly lightweight tote packs down to next to nothing. But it can carry an absurd amount of things making it a great addition to your travel gear list or just day to day life.
The Matador Transit Tote Bag is about 40 bucks on the Matador website. It comes in two colors at the moment. Black and Indigo. The bags are light to the touch and have a very subtle sheen to them.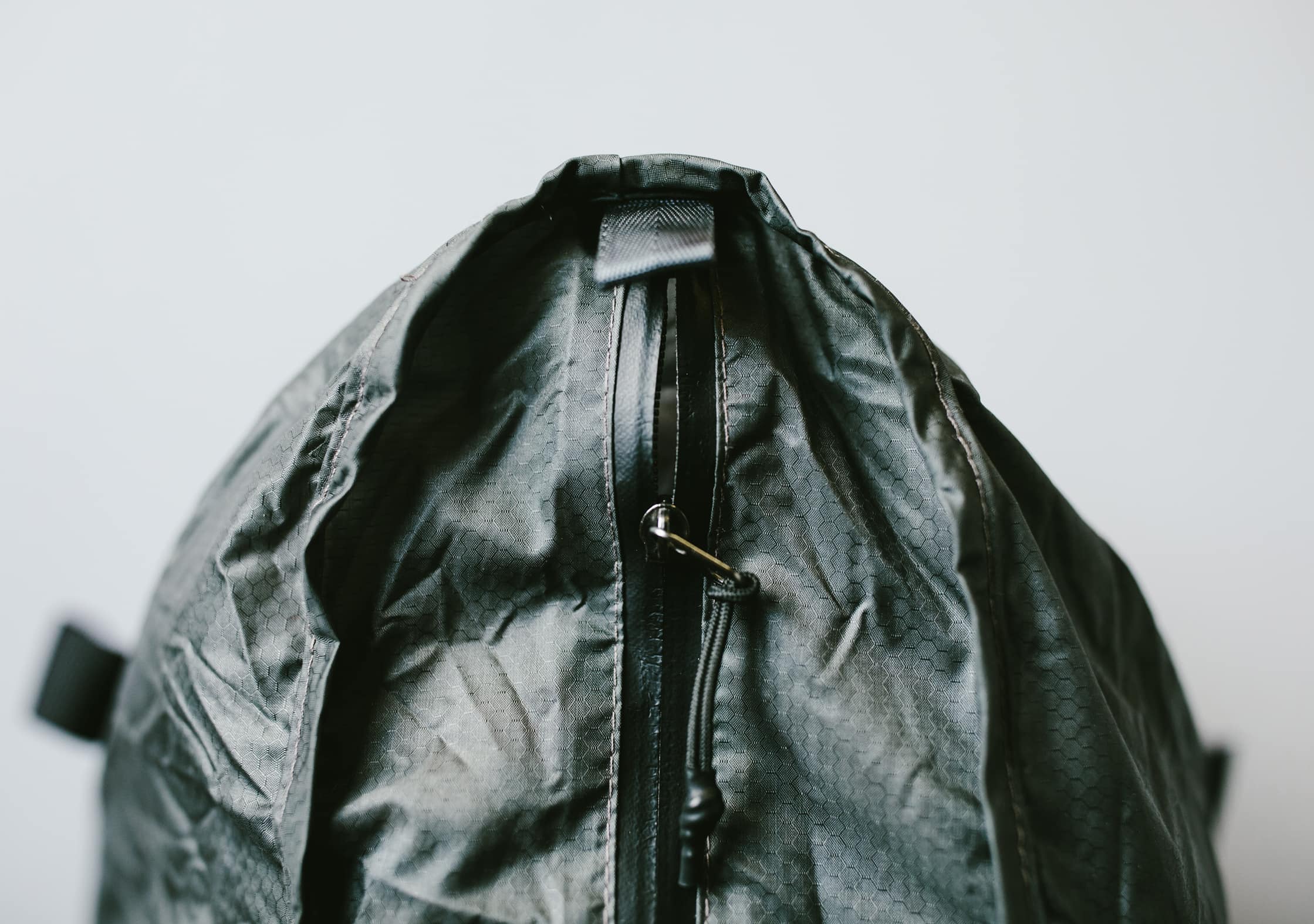 The Transit Tote is made of 30D cordura ripstop, a material that is aptly named. As mentioned in previous reviews, cordura ripstop is a fancy and technical term for a wickedly tough, light and durable material that doesn't tear very easily and will not continue to tear once it has been punctured. They make hot air balloons and parachutes out of this stuff. If they trust it for a parachute, you can definitely trust it to carry your groceries. It does claim to be puncture proof, though maybe you shouldn't test that out if you can help it.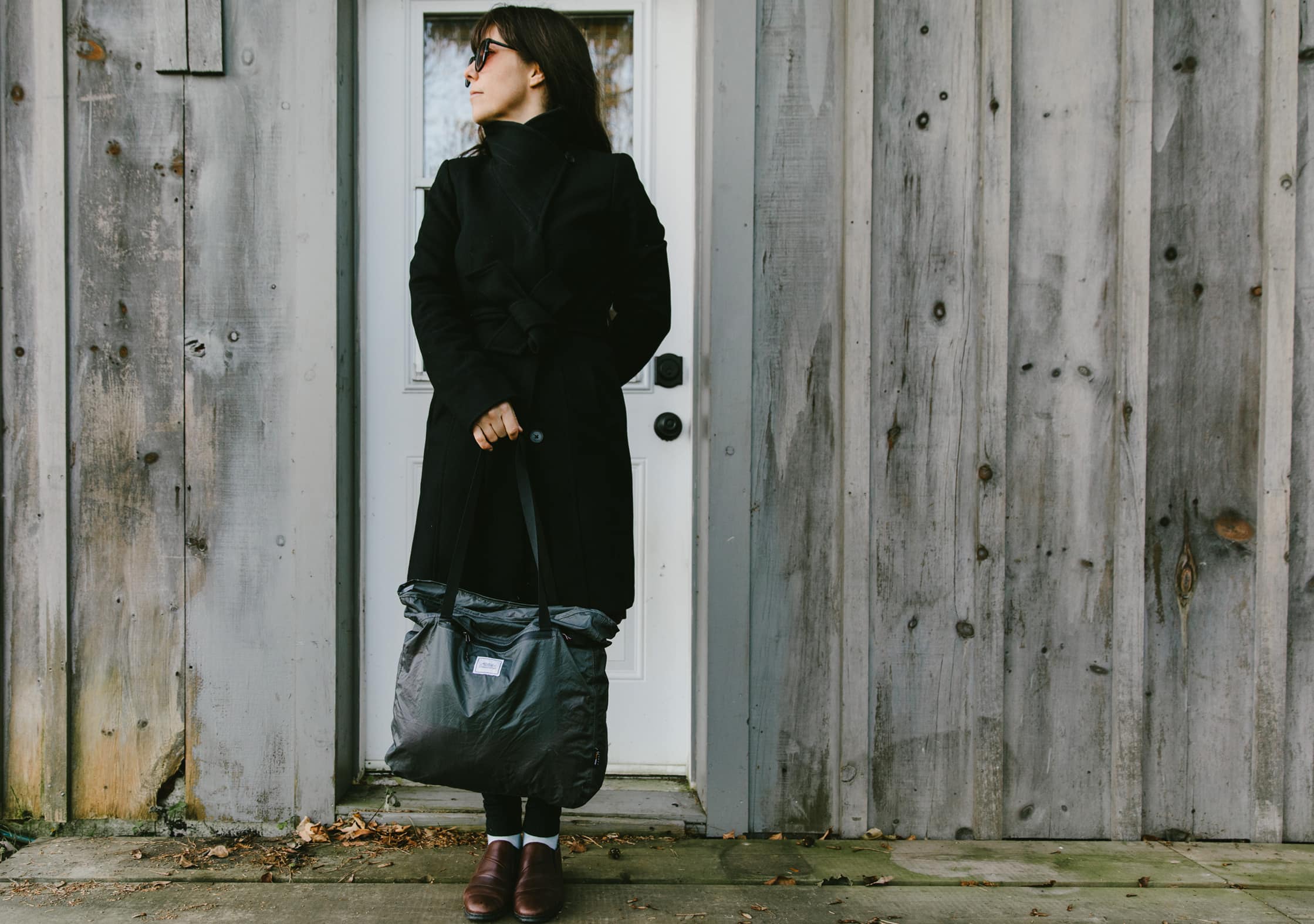 The shoulder straps are made of thin nylon cord and all of the stress points have been reinforced to maintain its integrity even when you're carrying a shit ton of things in this bag. The straps are long enough to carry comfortably on your shoulder without pinching or battling the frustrating dance to try to squeeze your arm in there.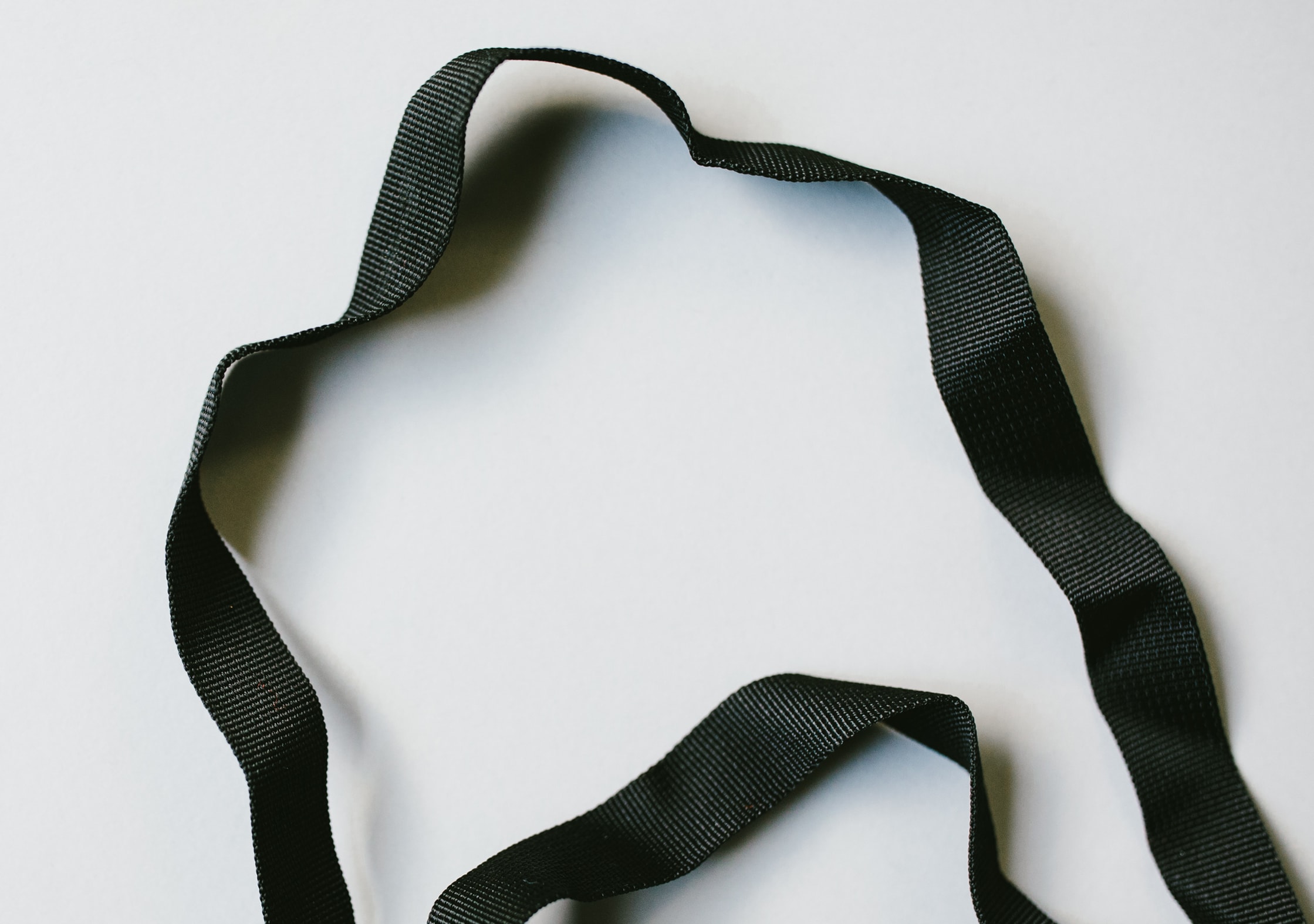 Lightweight is the name of the game when you're traveling and Matador knows that. This tote is 3.1oz. Which is equal to just under the weight of a full deck of cards or 15 US quarters or 6 compact discs. It may be the same weight as 6 CD's, but it is definitely way less bulky and more practical.
Speaking of compact, this tote can pack into itself for a great storing solution. There's a small attached stuff sack inside the tote with an elastic cinch strap on it to keep everything in place. Once tucked into itself, the bag is 5.5"x3.5"x3".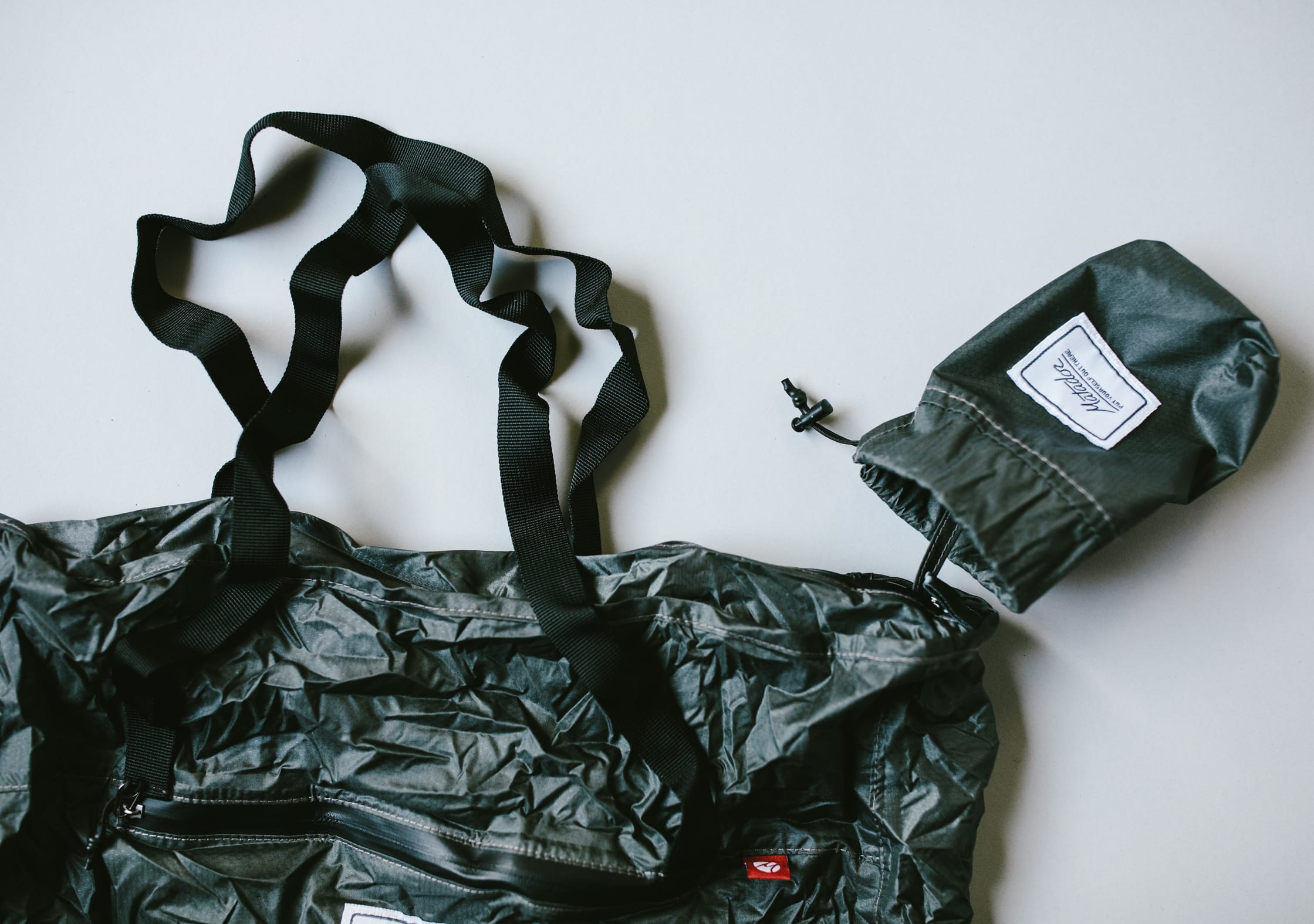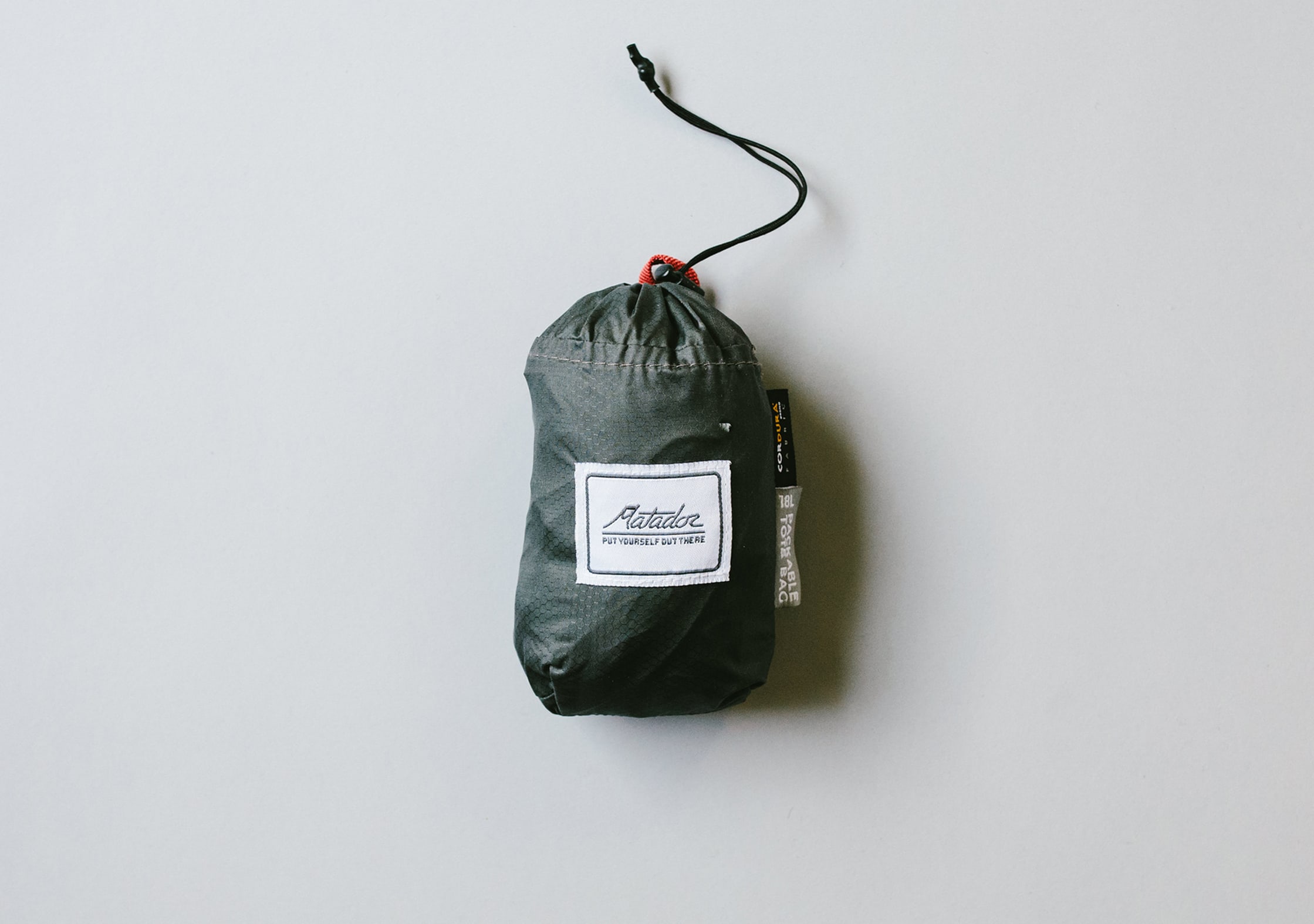 Worried about keeping your items safe from an unexpected downpour? Worry not! This bag is waterproof, and all of the zippers are water resistant. For extra protection, Matador has taped all of the seams on the inside of the bag so that it's extra water tight. Any area that would have been a weak zone for eventual leakage has been taped right up.

When they call it a carryall, they really aren't kidding. This bag is BIG! It packs down to the size of an iPhone who ate too much for Thanksgiving, but can carry 18L of stuff. That's a lot of KD packages, or presents for your nieces and nephews from your backpacking trip to Southeast Asia. It was awfully nice of you to get them that elephant magnet, we know they'll cherish it.
This tote comes with two compartments. The large main section, which will carry everything you need and then some, and a small zippered pocket on the front. This is a great addition to keep smaller items you want easy access to like your headphones, a pack of gum, cell phone, or your chapstick. With the large compartment being so big, it can be easy to lose things in the bottom of it, so having this extra pocket for things you want quick access to is a great feature.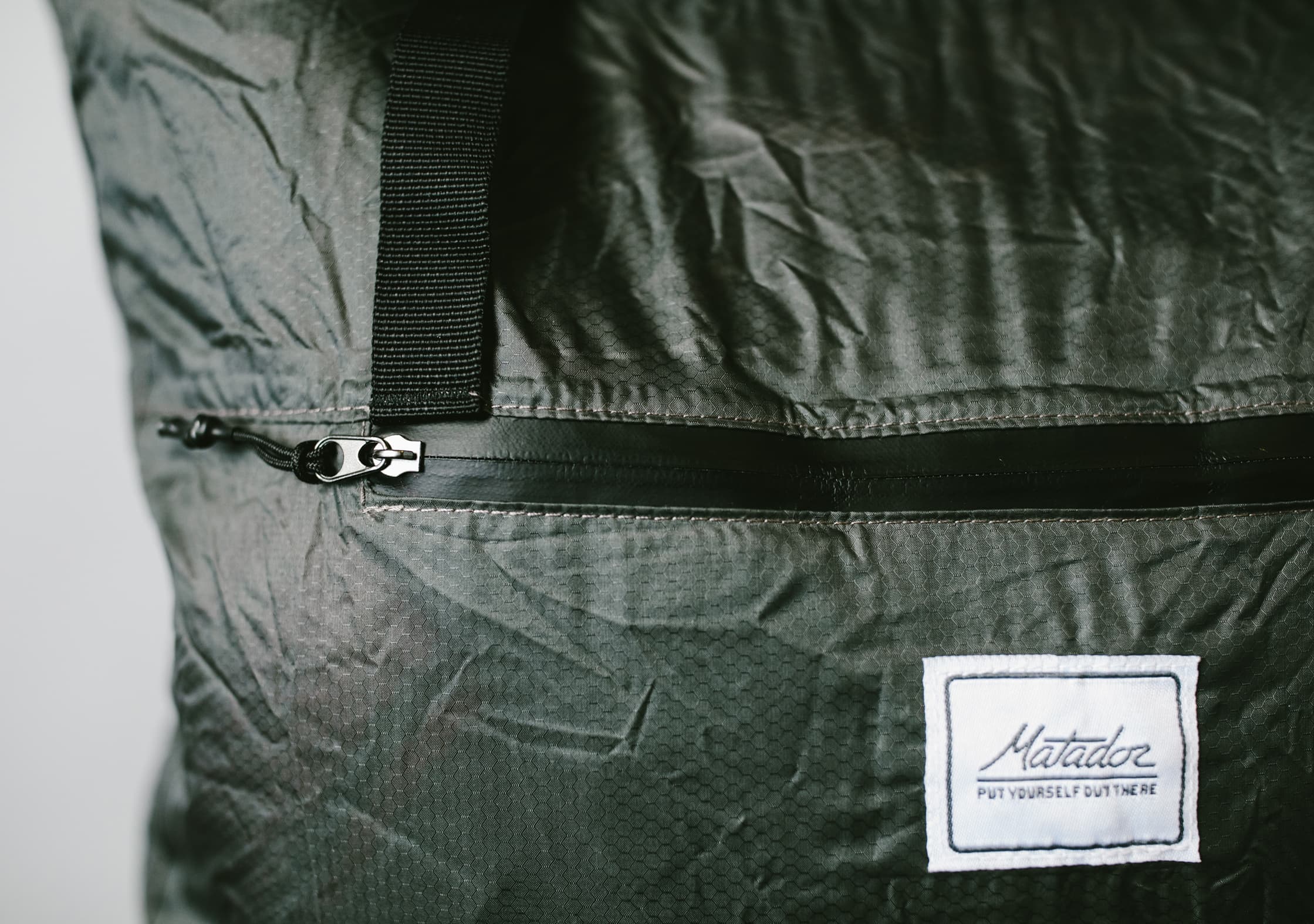 This is not just a bag for nomads. This bag is comfortable and practical for many purposes. Tuck it in your carry on for extra storage while you're traveling. Use it for a day bag while you're traveling and have your bigger backpack stored at your hotel/hostel/Airbnb. Keep it in your car for a reuseable grocery bag. Pack your favorite towel and head to the beach with it. Jam it full of your clothing while you're camping and baby you got a pillow.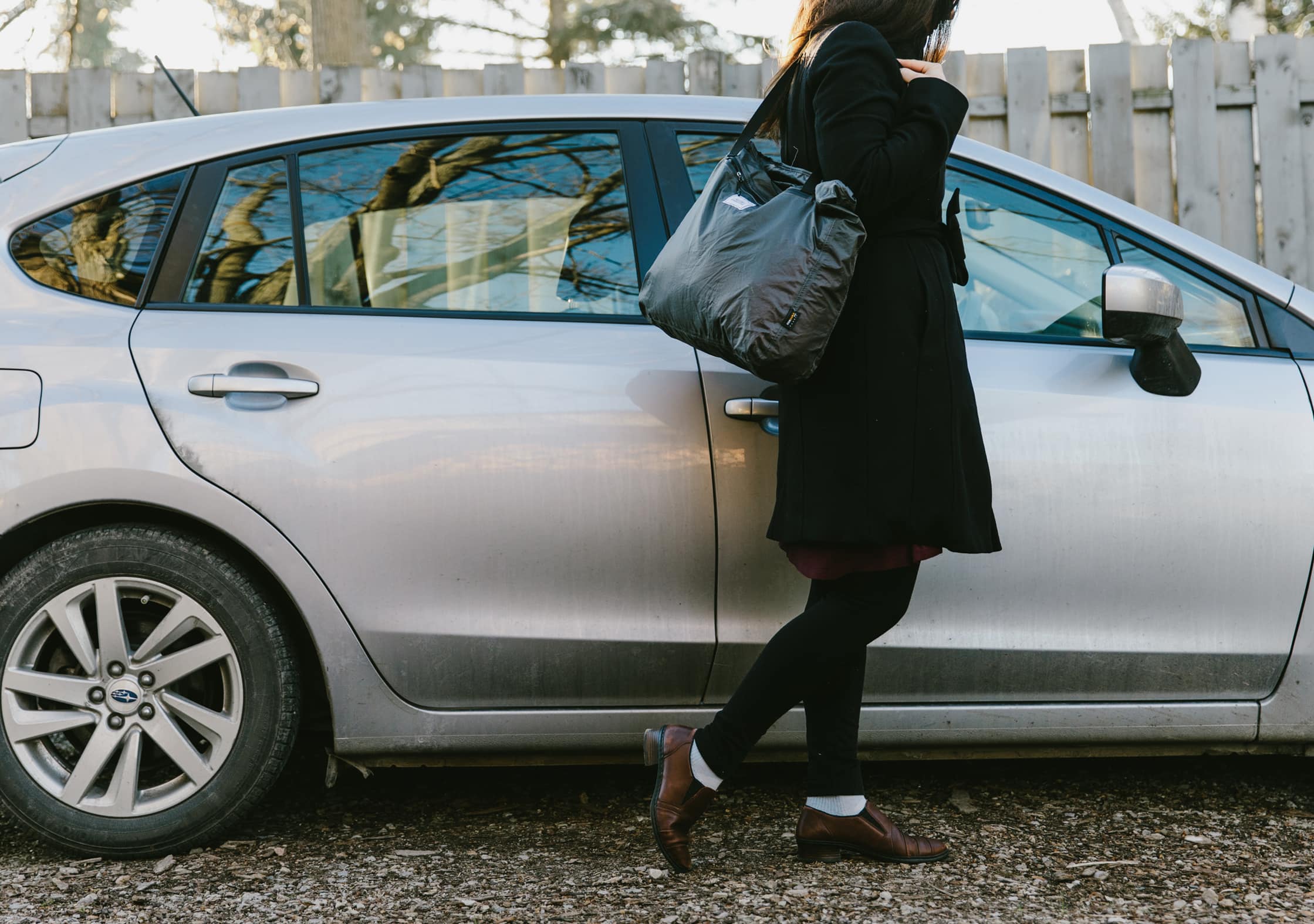 Usage Timeline
Initial Usage
Condition: Excellent
Packs super small which makes it really convenient! Holds so many things! It's like Mary Poppins' magical bag.
3 Months of Use
Condition: Excellent
Has kept everything nice and dry, fits into a pocket and carries more than you'd expect.
6 Months of Use
Condition: Excellent
Still no issues with this tiny, magical bag.
9 Months of Use
Condition: Excellent
1 Year of Use
Condition: Excellent
Still no complaints (and we like complaining).
Access the Pro Community Discussion
Get your questions about the Matador Transit Tote Bag answered from our team and the Pro Community right here on the page. Plus, join discussions with other members about gear, guides, and more.
Other Bags & Luggage Reviews