Fisher Space Pen Backpacker Space Pen Review
The Fisher Backpacker Space Pen is solid, portable, and full of features—we just wish it was more comfortable to use.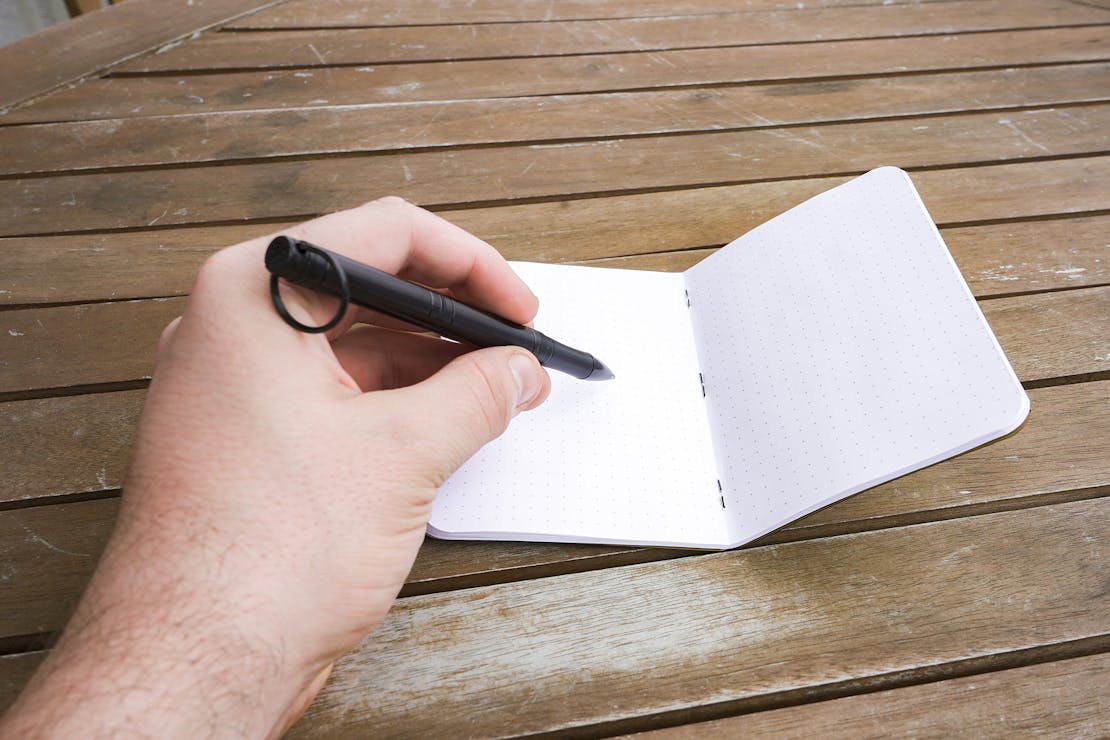 Our Verdict
Unlock the Pro Summary
Save time. Get access to brief summaries of our reviews so you can browse and make decisions more efficiently.
Pros
A load of really cool features, including the ability to write underwater and in zero gravity
The key ring comes in handy
While it's small for convenience sake, it extends to the size of a normal pen for a better writing experience
Cons
Most features will probably go unused by most people
It doesn't write exceptionally smoothly
When not extended, it's uncomfortable to use
Recent Pack Hacker Video
Technical Details
Weight (oz)

0.64 oz (18.1 g)

Dimensions

4 in x 0.4 in x 0.4 in (10.2 x 1 x 1 cm)

Notable Materials

Aluminum
Full Review
Alright—we're going to be real right out the gate. If you're a pen snob, you're probably not going to fall in love with the Fisher Backpacker Space Pen. That's because it's a travel pen first and a smooth writing utensil second. So while it doesn't have that satiny pen-to-paper feel, it's built to work pretty much anywhere—which is probably all you care about when you're globetrotting.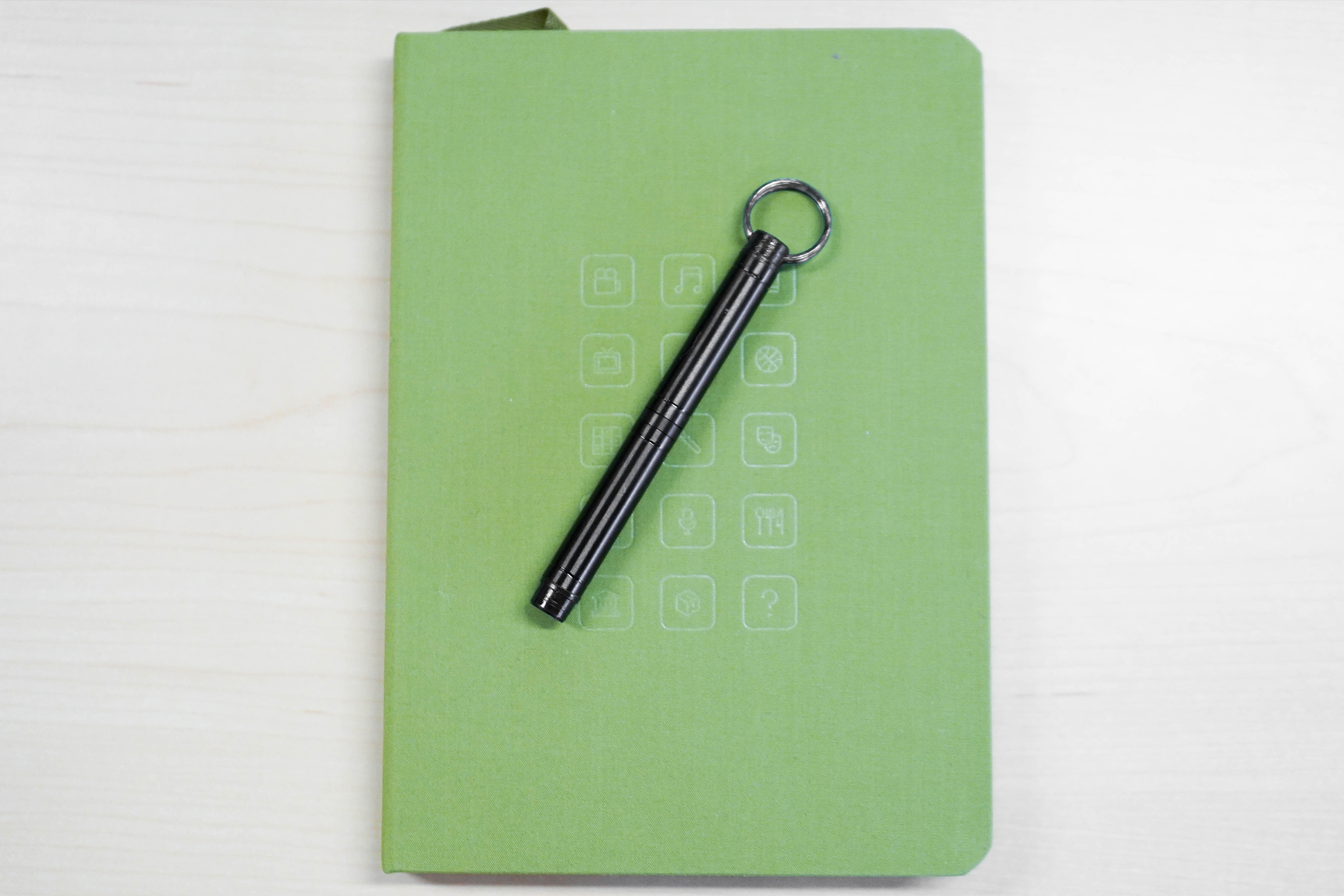 Fisher Space Pen itself has an incredibly cool origin story: the company's first pen—the Anti-Gravity 7—went aboard the first manned Apollo mission in 1968. NASA still uses Fisher Space pens on every manned space flight, which we think is pretty damn cool.
Because all Fisher Space pens are designed to work in zero gravity, you could theoretically take your Backpacker Pen to space (because lacking the proper pen was the only thing holding you back, right?).
But these pens also have a million other features (stay tuned)—so let's jump right into the review.
Materials & Aesthetic
While we've been testing the Fisher Backpacker Space Pen in black, Fisher Space Pen has approximately one gazillion other pens and colors to choose from. We joke, but seriously they do have a lot of pens. At the time of this review, the Backpacker is available in silver, orange, red, blue, and black. If you buy the pen directly from Fisher Space Pen then you also have the choice of engraving it (might we suggest "Pack Hacker Rocks?").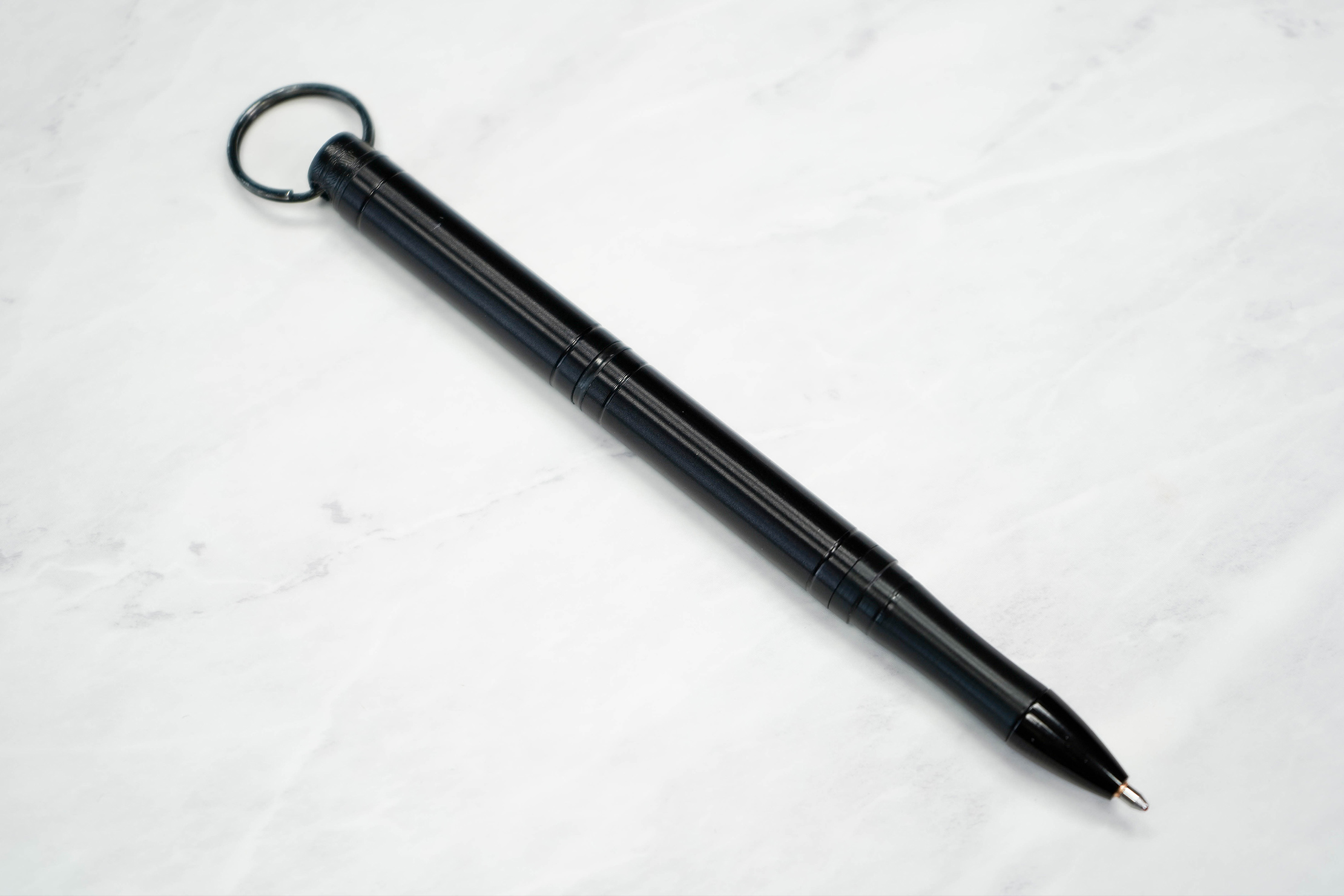 The shell of the pen is made of anodized aluminum. It's not the lightest pen on the market—in fact, it's on the heavier side, especially when compared to plastic-encased pens. But considering it's a pen, we're not talking about an insane amount of weight here. Plus, aluminum will probably last you longer than plastic. And it looks a lot classier.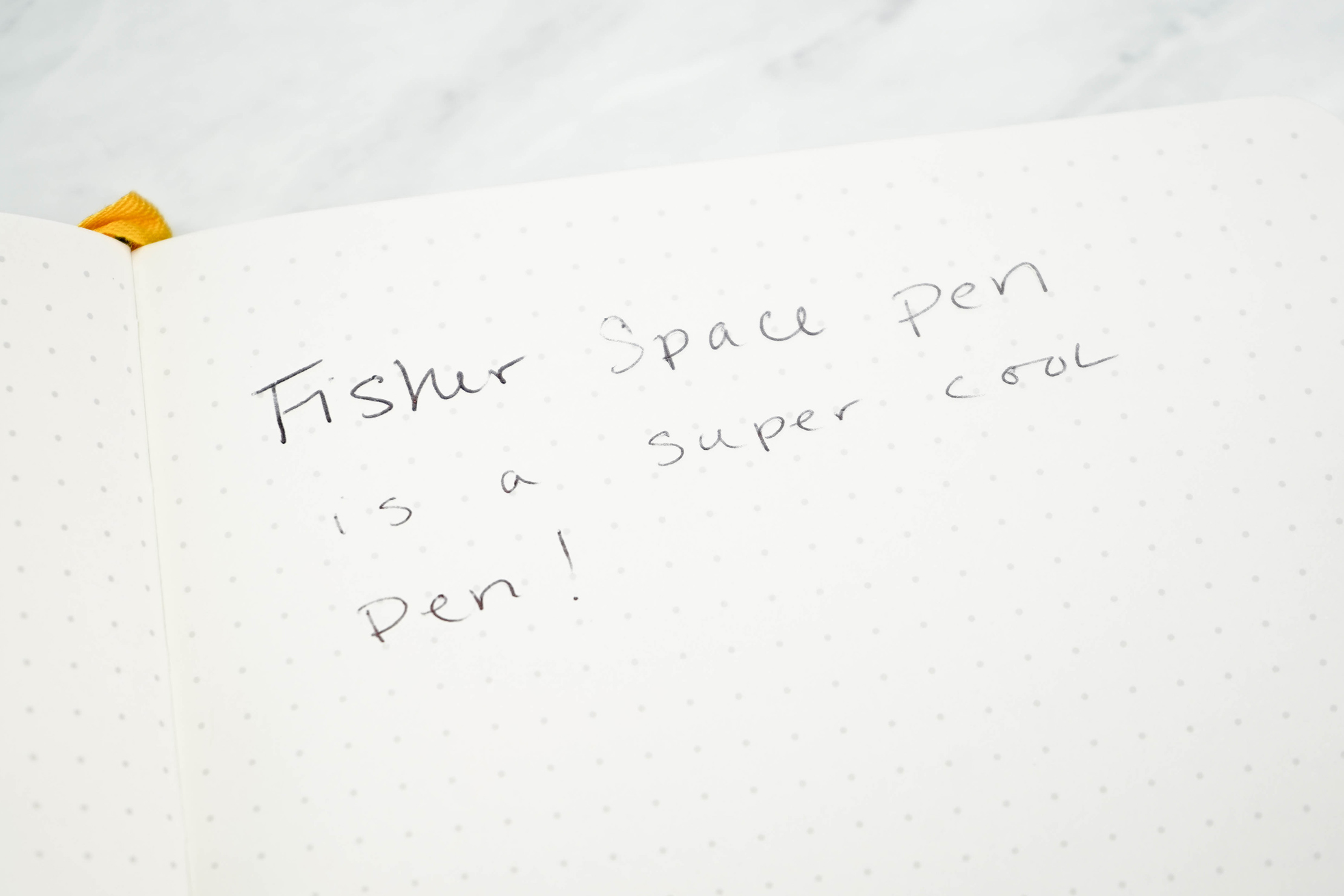 The pen comes with medium black ink. The folks at Fisher Space Pen use a special internally-pressurized ink that they say has a 100-year shelf life. Don't worry, we'll send out an email in 100 years to let you know if this is true or not. And, like most premium pens, it is refillable. All you need to do is unscrew the pen and pop the refill in. We've heard people complain that it unscrews on its own really easily, but we've had no problem ourselves.
Features & Usage
Okay, the coolest part of the Backpacker (actually all of the Fisher Space pens) is all of the features.
All Fisher Space pens are built to write underwater, over grease, at any angle, upside down, in extreme temperatures (they claim -30°F to +250°F) and—of course—zero gravity. We're big pasta-lovers, so the ability to write on the noodles while they're in boiling water is a huge plus for us. All in all, we think these features are pretty fun (albeit, overkill for the vast majority of situations).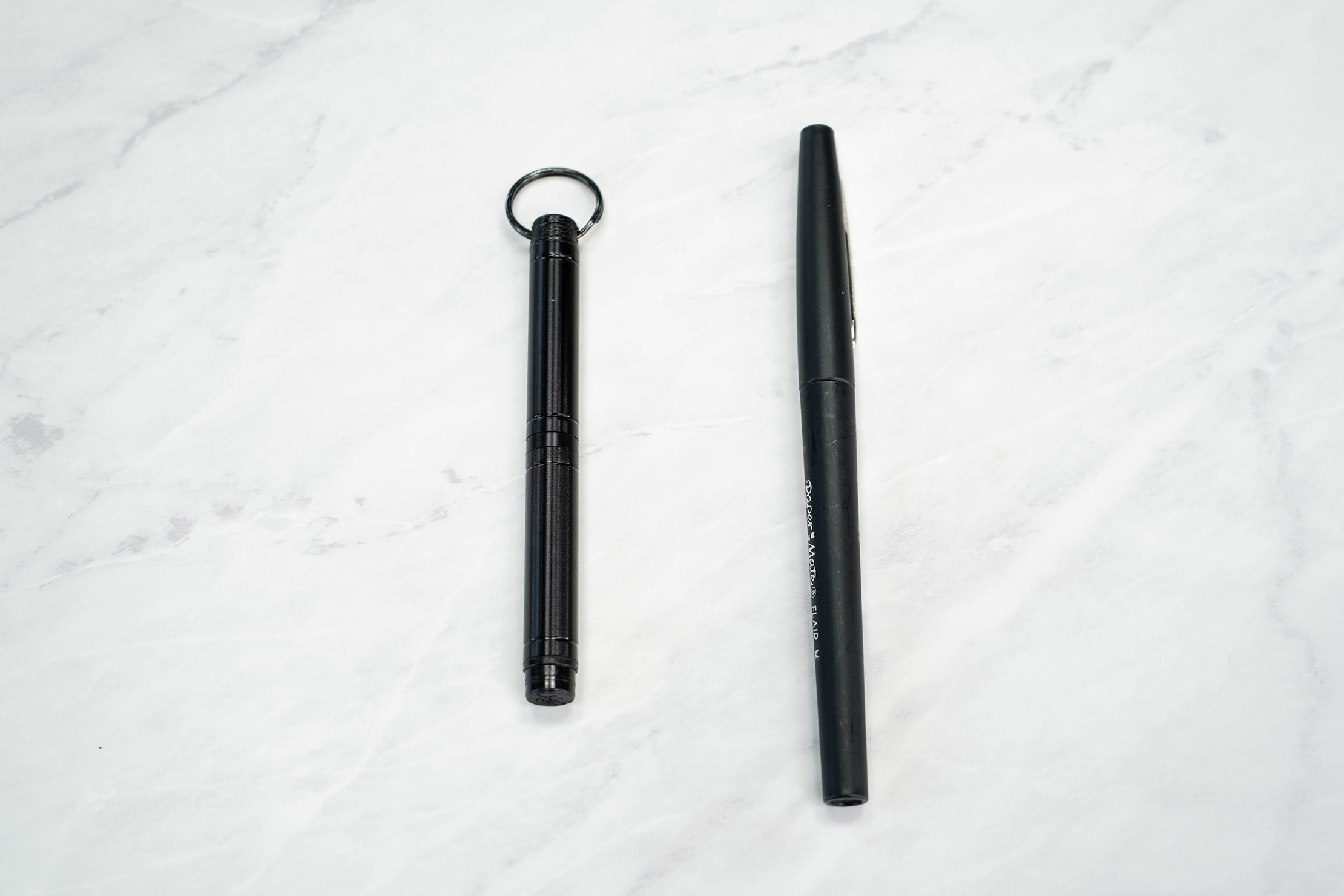 The Backpacker Space Pen is also roughly three-quarters of the size of a regular one, although it extends to the size of a normal pen when you clip the cap onto the back. We love this feature because writing with a short pen or pencil can be a huge pain (and using this pen without extending it is a real pain).

Its small size is nice because you can stash it in your pocket or a small organizer, but it also comes with a key ring so you can easily clip it to your keys, your bag, your belt—whatever. And because the key ring is attached to the cap, you can easily uncap it to jot down some notes without having to detach the key ring (but again, without the cap, you'll be writing with a really small pen, which isn't the best experience).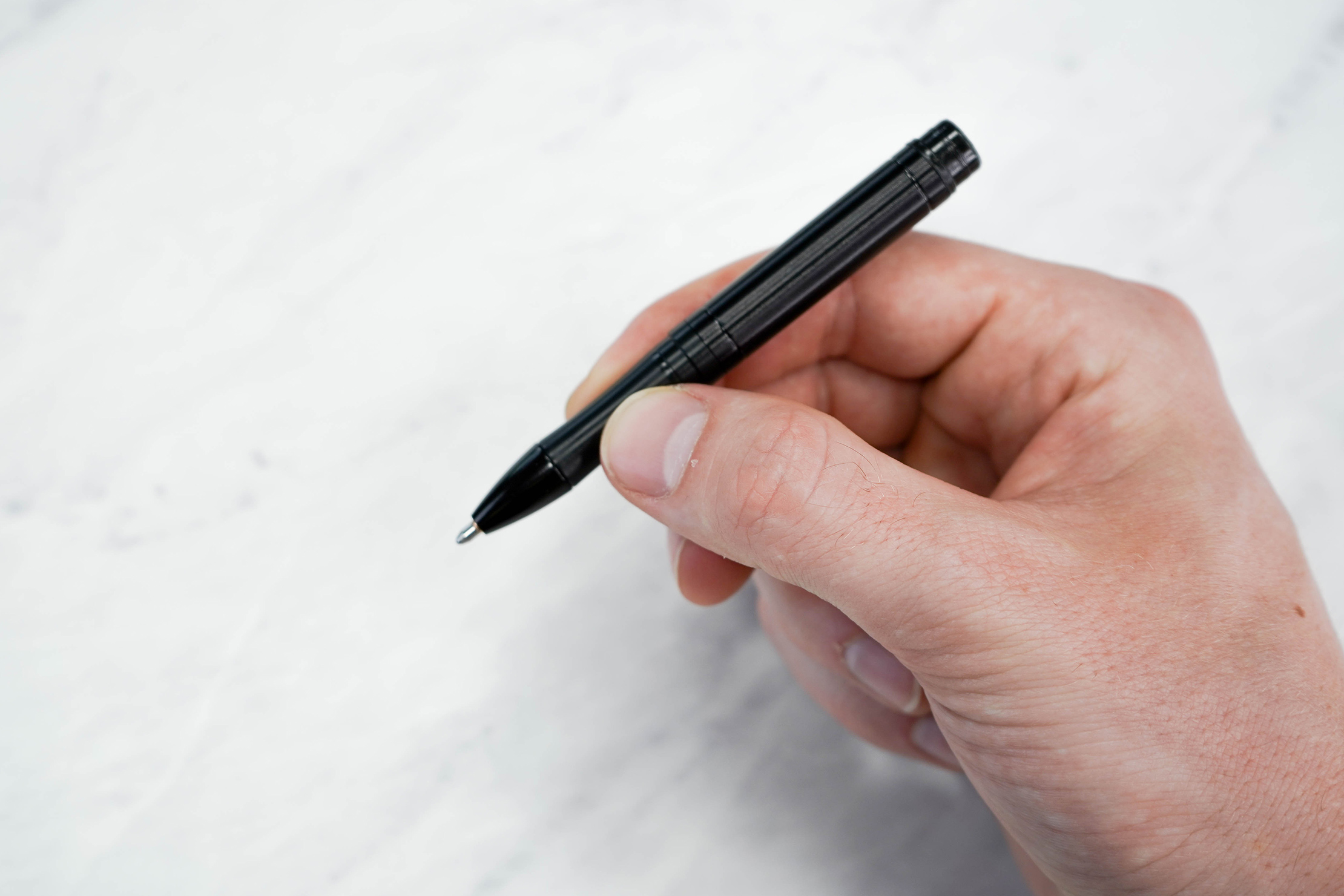 Because of all those features we already mentioned, the ink isn't affected by being jolted around on your keychain. You can take it jogging with you, then whip out a notebook and write some poetry without having to do any dance with the ink. We have heard that the keychain breaks pretty easily—meaning you can easily lose the pen—but we haven't had any problems ourselves.
Durability & Testing
We've been testing the Backpacker Space Pen for five months now. We like it, but we don't love it. It gets the job done, but there are some better options out there, like their bullet pen.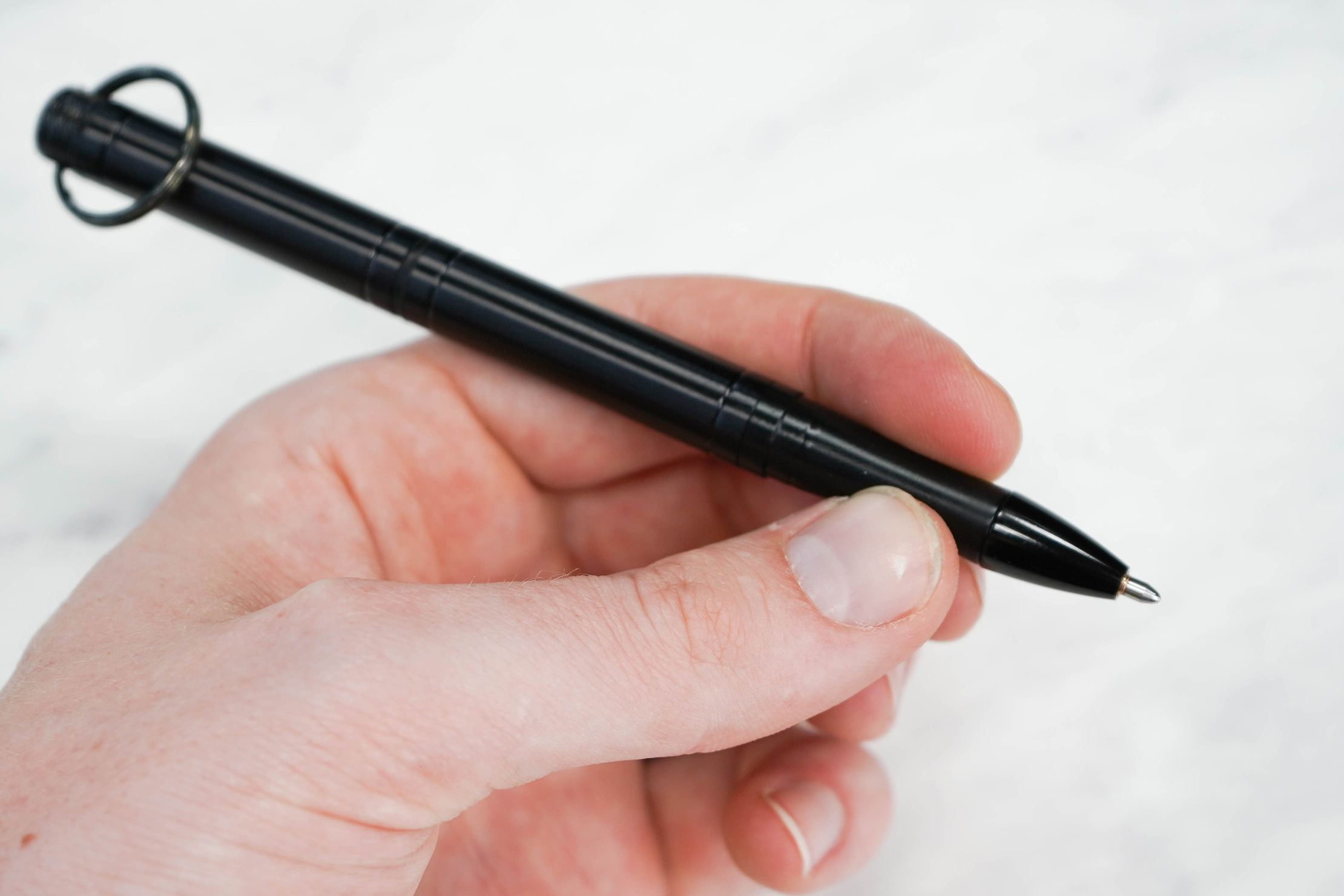 It has a contoured writing grip and, while it does extend to the size of a regular pen, it's still not the most comfortable pen to write with (not uncomfortable, just not comfortable). It doesn't write poorly—the ink comes out even—but it also doesn't write exceptionally smoothly either.
While we admit all those features—like writing in zero gravity and underwater—sound really, really cool…they're not that important for most people. Of course, if your travels bring you to places that are extremely hot or cold, underwater, or to space AND you need to put pen to paper while you're in those situations, then yes—this pen is for you.
Otherwise, you may not ever take advantage of most of these features. We certainly haven't.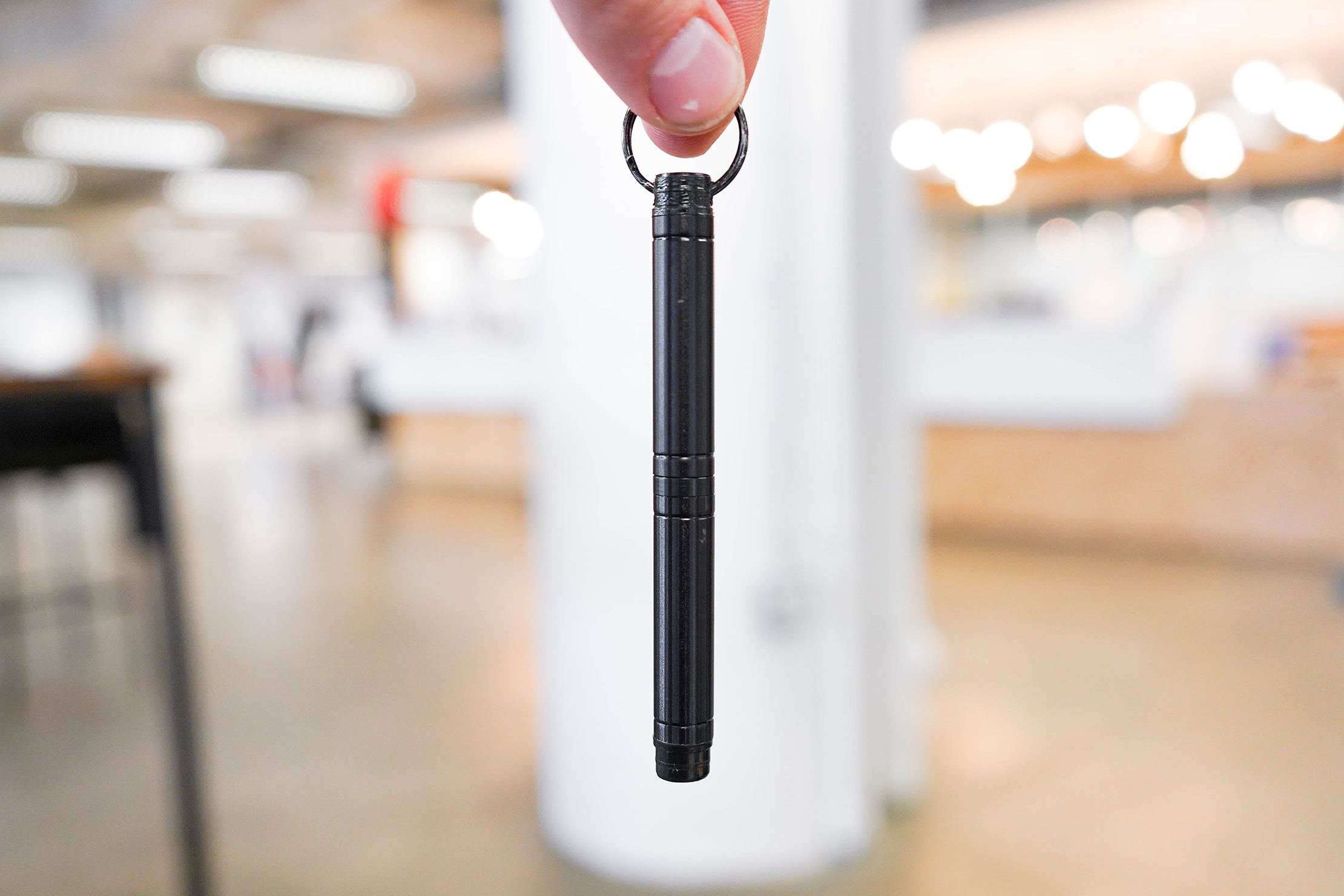 We do, however, appreciate the durability of the pen and its key ring. It's definitely handy to hook a pen to your pack or keys and not have to worry about banging it up too much or losing it at the bottom of your bag (or to that black hole where most pens eventually seem to disappear).
Usage Timeline
Initial Usage
Condition: Excellent
We like that the cap and cover expands this to the size of a normal pen.
The key ring is handy for storage.
1 Month of Use
Condition: Excellent
Still working well—no complaints.
2 Months of Use
Condition: Good
The pen isn't super comfortable to use, but we're still loving the handy key ring.
3 Months of Use
Condition: Good
Wish we had the opportunity to use all the features, but they're a little "out there."
6 Months of Use
Condition: Good
The pen is still in good shape, and the ink is writing as smoothly as the day we got it.
Access the Pro Community Discussion
Get your questions about the Fisher Space Pen Backpacker Space Pen answered from our team and the Pro Community right here on the page. Plus, join discussions with other members about gear, guides, and more.
Other Productivity & Tech Reviews