Bellroy Coin Fold Review
A traditional bifold wallet with a couple of extra features, the Bellroy Coin Fold Wallet is ideal for travel—as long as you take care of the leather.
Our Verdict
Unlock the Pro Summary
Save time. Get access to brief summaries of our reviews so you can browse and make decisions more efficiently.
Pros
Dedicated coin pocket comes in handy while traveling
SIM card pocket is a nice touch
Beautiful, top-notch craftsmanship
Cons
Leather is not as durable as some synthetic fabrics on the market
Larger than some other bifold wallets
No ID window
Recent Pack Hacker Video
Technical Details
Weight (oz)

2 oz (56.7 g)

Dimensions

3.5 in x 4.5 in x 0.5 in (8.9 x 11.4 x 1.3 cm)

Notable Materials

Leather, Polyester

Manufacturing Country

India

Warranty Information
Full Review
At first glance, the Bellroy Coin Fold Wallet looks like your traditional bifold wallet. That's because, for the most part, it is! Although there are a few clever details that make it exceptionally useful for travel.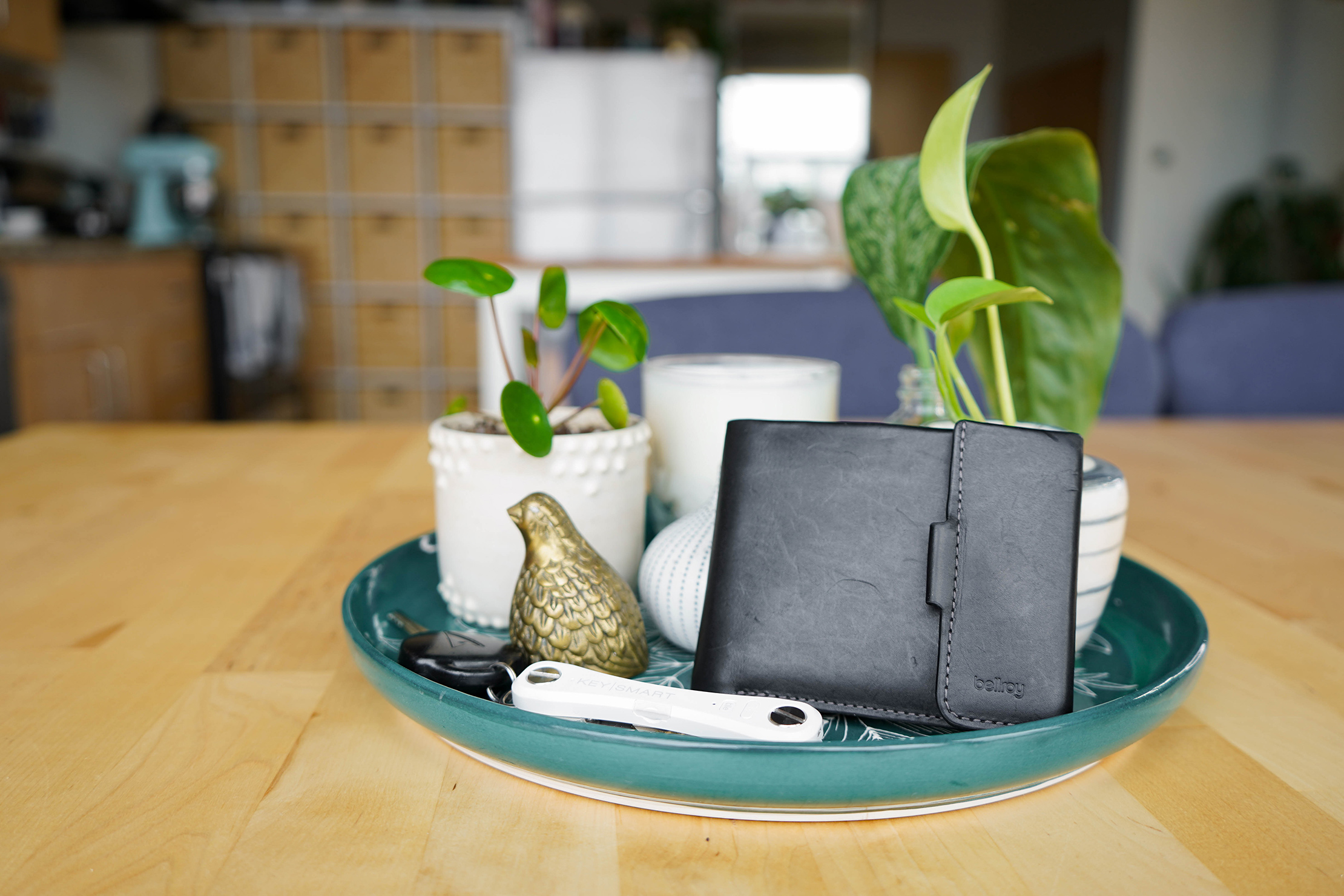 We've been testing this wallet for about two months now in Detroit and Minneapolis, and overall, we're impressed! So let's dive in.
Materials & Aesthetic
Bellroy is not known for its wild patterns or neon prints. So, unsurprisingly, the Coin Fold Wallet has a classy, sophisticated appearance. While we've been testing the black colorway, we're also digging the other two available colorways: Navy and Java.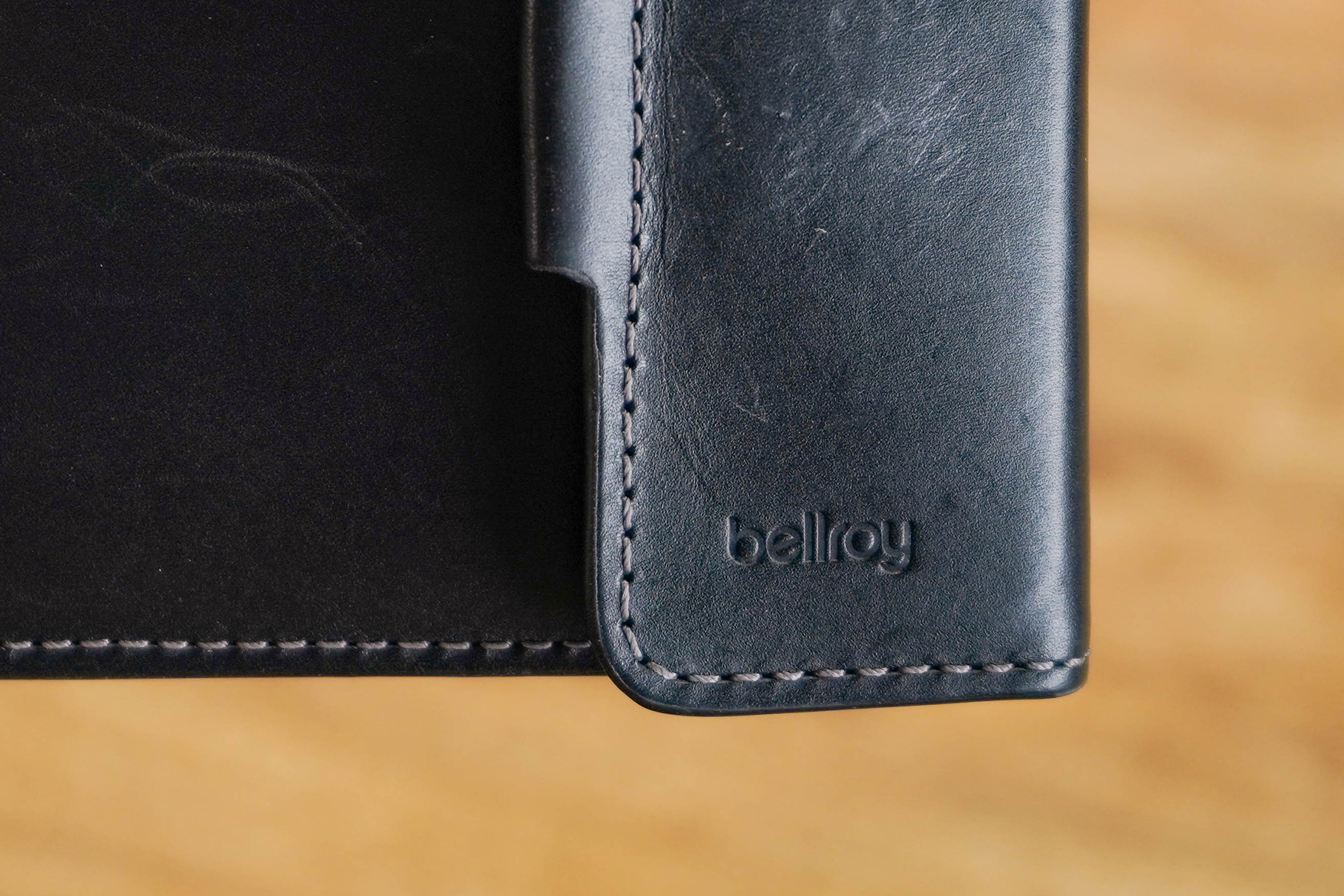 The stitching is clean and sleek, which we think adds an element of style without detracting from that traditional leather wallet aesthetic. The branding is also minimal—you'll find the Bellroy name pressed into the bottom right of the exterior and the company's owl logo near the fold of the interior.
The wallet is on the larger side for traditional bifolds as far as length goes. It'll still fit in most practical pockets, so we don't think it's a huge deal, but it's something you should know before you buy it.
If you're familiar with Bellroy, then you likely already know that this wallet is made of leather. The company's founders began with a dream to create a slim leather wallet, and they haven't strayed far from those roots.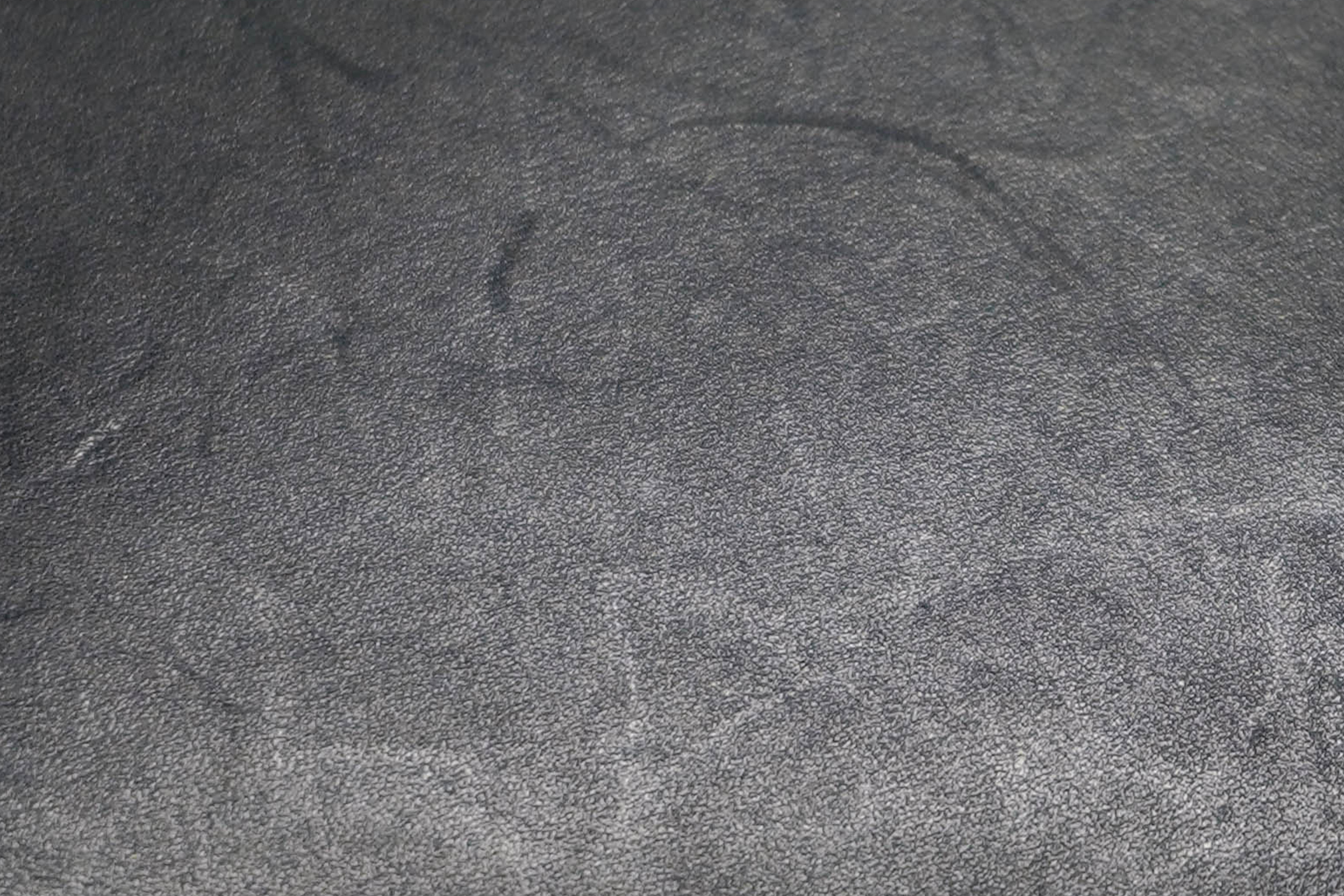 While leather likely isn't everyone's cup of tea, Bellroy does try to source and tan its leather sustainably. The folks there get their leather from gold-rated Leather Working Group tanneries. The Leather Working Group is a third-party organization that ensures all leather tanning is done in an environmentally responsible way (as much as possible, anyway).
Now, besides the environmental and ethical implications, leather can also be a tricky material for travel. It's not necessarily bad, but it's fragile compared to some synthetic materials on the market. If you expose leather to certain types of weather—heavy rain, for example—you could end up damaging the wallet in the long run. So you'll want to ensure you take care of it (and check weather reports).
That said, leather is known to improve with age, and we do agree with that to an extent. When properly cared for, leather will get a beautiful "patina" over time that gives it a unique and sophisticated look which we can certainly dig. Over time, your wallet will truly become your wallet, thanks to all the marks and fading that can only come after years of use.
However, you do need to be careful with it. Heavy exposure to water or major scratches can take leather from "aged" to "ruined." If you're new to leather, keep this in mind—and if you're not new to leather, you're probably already well aware of this.
Features & Usage
We mentioned earlier that the Bellroy team included a few clever details that make this wallet ideal for travel. The first is the flap closure that's secured with a stiff leather latch. At first, we thought this latch was gimmicky, and we worried about its durability—but so far, so good!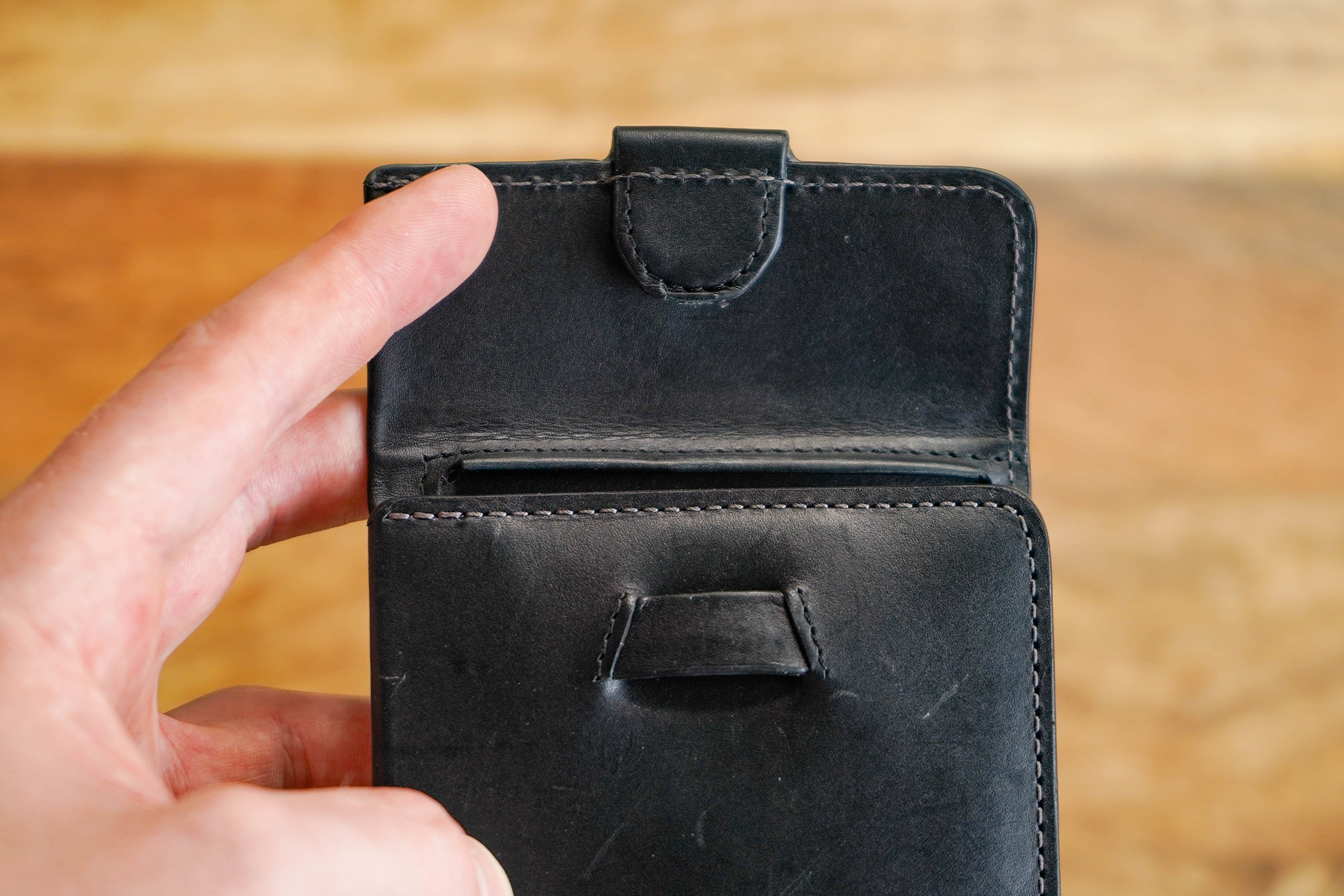 After using the wallet a good bit, we truly enjoy using this latch. Not only does it keep the wallet securely closed, but it's satisfying to use. The sound it makes when you flip it open is … ah. Seriously, it's as satisfying as one of those ASMR YouTube videos where someone is cutting sand or whatever.

The wallet opens up like a traditional bifold. On the left, you'll see two card slots with an additional third slot on the right. To keep things interesting, the wallet engineers at Bellroy designed these slots to slope down from left to right. It looks dope and allows you to see a sneak peek of the bills you have in the flat note section of the wallet (in case you forget how rich or not-so-rich you are). This area holds between three and eight cards.
One downside is that there is no ID-window, which means you can't flash your ID to the barkeep cop-style. You'll have to take it out completely. Not a dealbreaker for us, but we can understand that it may be for others.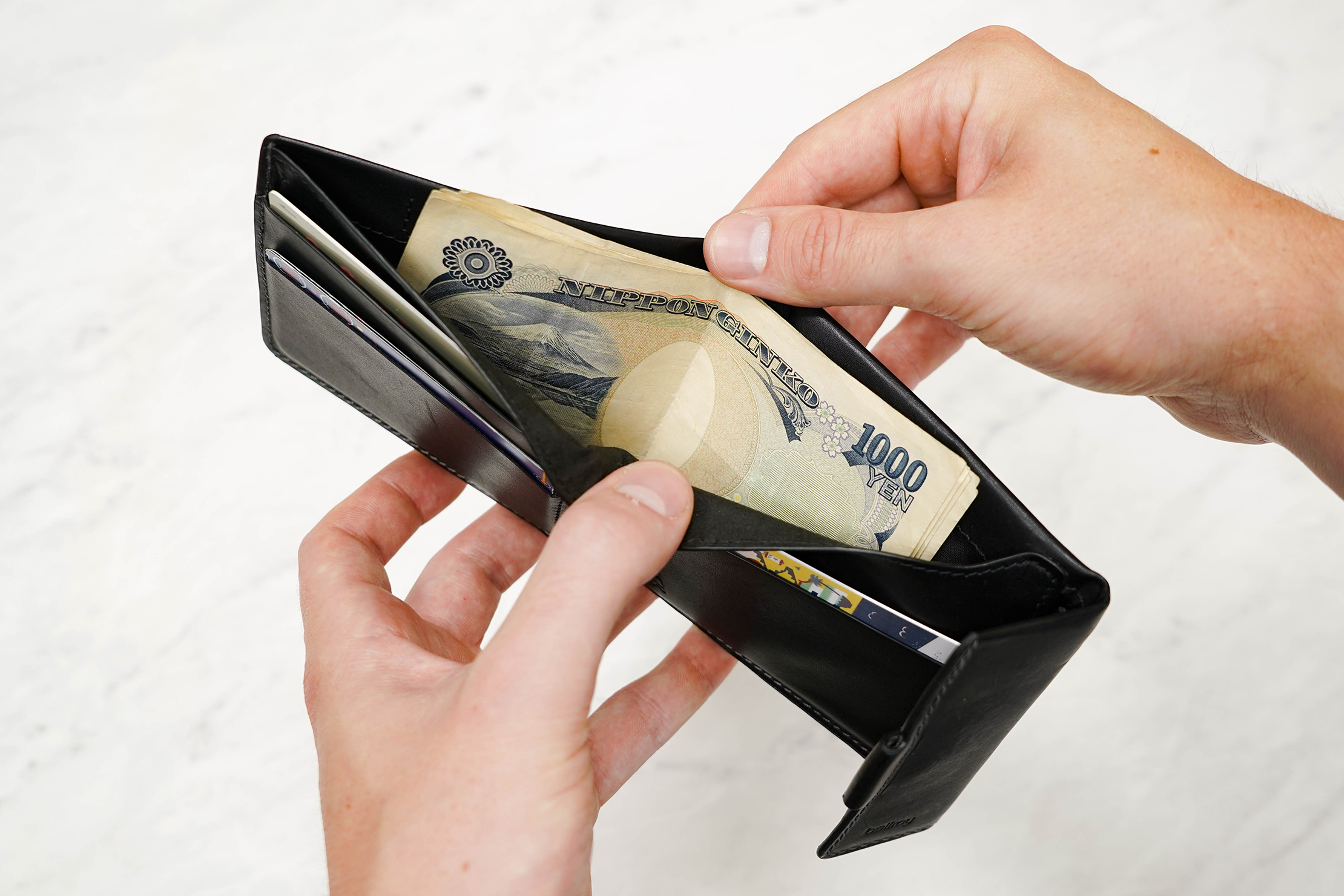 The bill section is tall enough to hold most currencies. We've tested it with Japanese Yen, which are tall compared to U.S. dollars, and they do fit, but just barely. Within this section, you also have a small, dedicated spot for a SIM card, which is a nice feature for traveling, especially when jumping from country to country.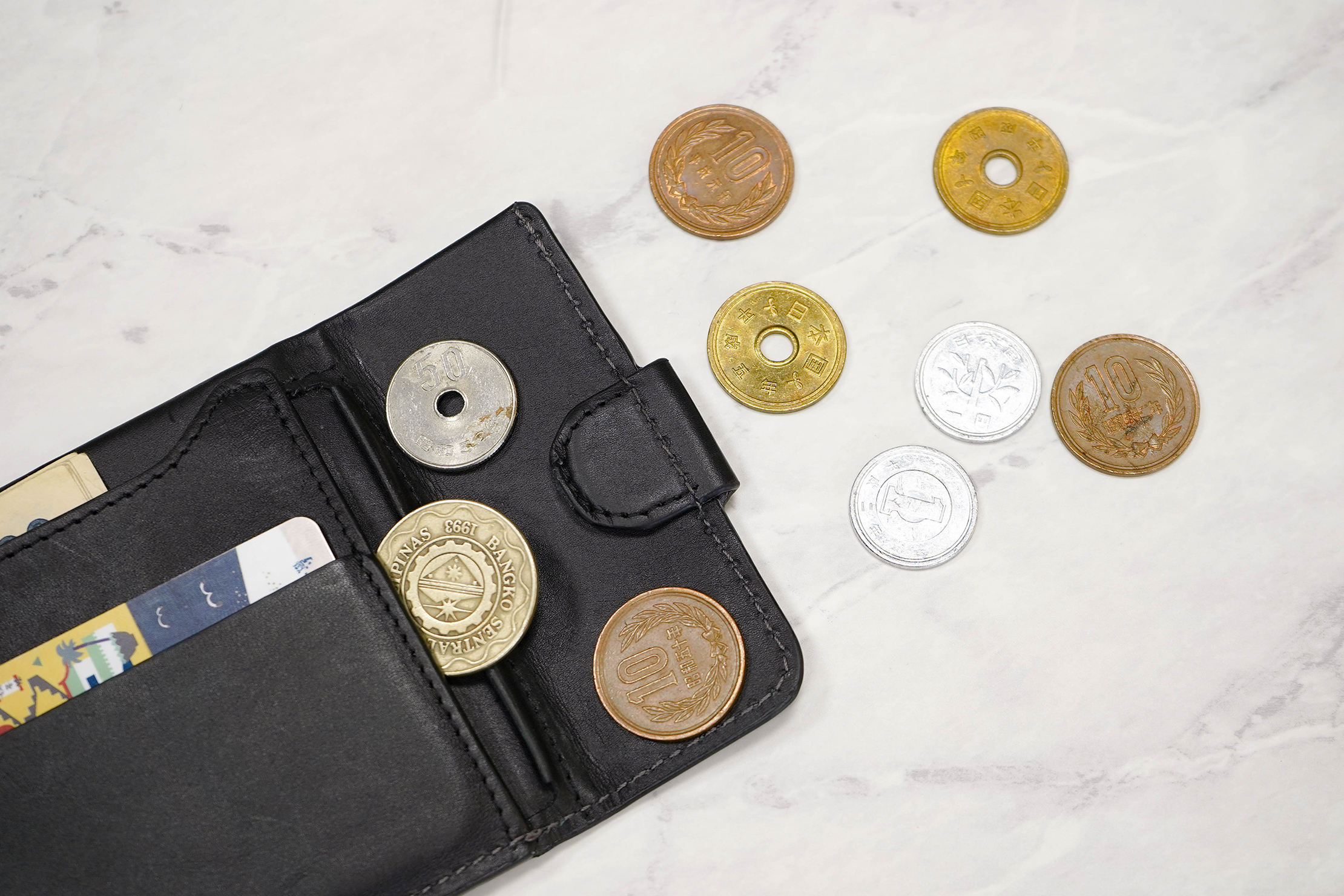 And finally, we've got the wallet's namesake: the coin pouch. We don't use coins much in the U.S. but when traveling to countries where coins are worth more—basically anywhere in Europe, Japan, etc.—it's nice to have a dedicated spot for them. And if you're hopping from country to country, you can design a coin organization system that works for you. Perhaps you'll keep coins from one country in your pockets, coins from another in your Coin Fold Wallet, and coins from another in an accessory pouch. Or keep them all in your wallet. You do you.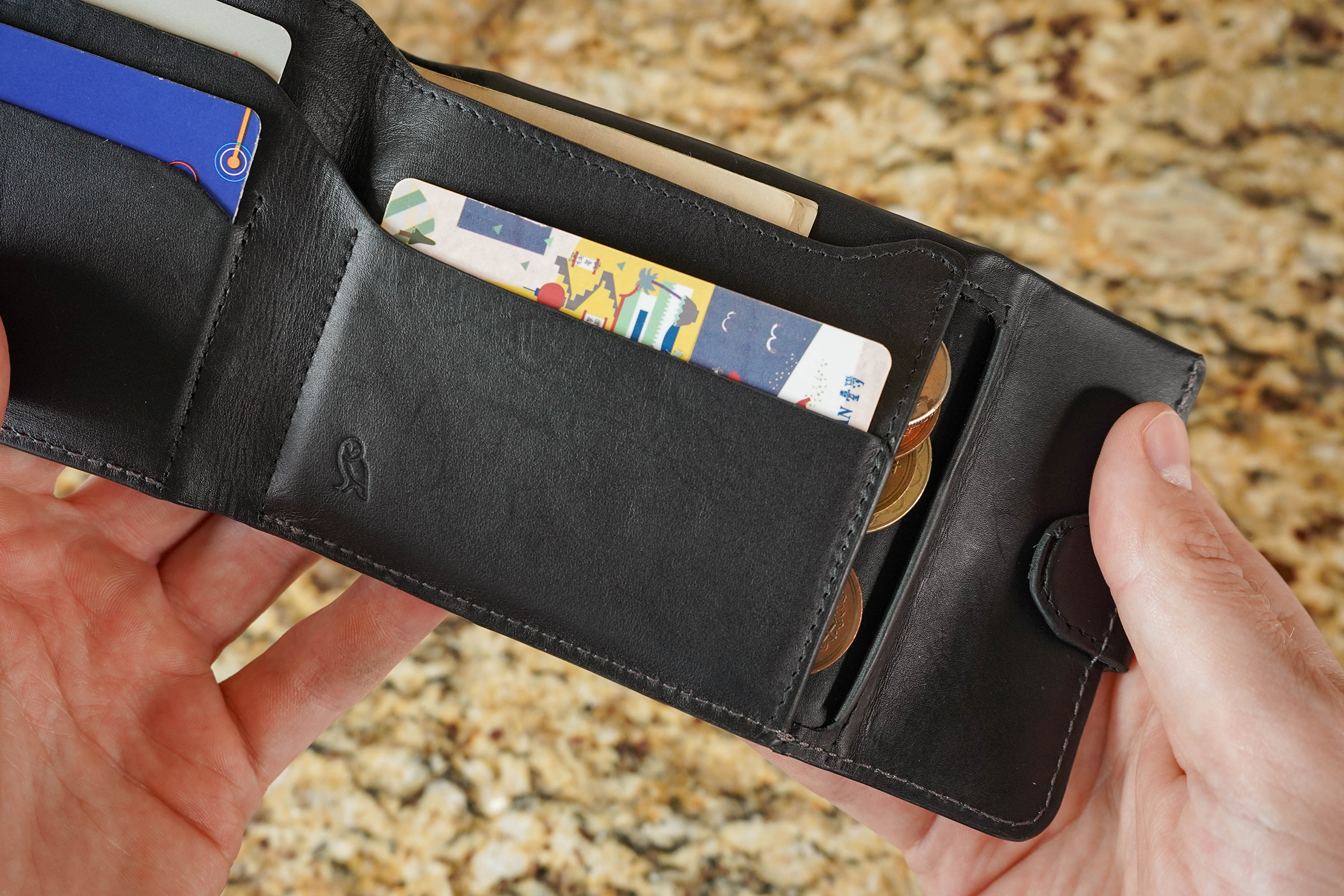 This coin pocket is superbly designed, with a lip that keeps coins from spilling out but still allows easy access. Simply pinch the wallet, and the coins will slide out enough for you to grab them.

We've also kept the Tile Mate in this pocket, which is a small device that hooks up to an app on your smartphone, allowing you to find whatever it is you've put it with (in this case, the Coin Fold Wallet). We haven't had a reason to use it yet, but it offers nice peace of mind. Losing your wallet while traveling is one of the worst feelings ever—at least with this you'll be able to locate it (even if you did leave it in the airport that is now 2,000 miles away).
Durability & Testing
We've been testing the Bellroy Coin Fold Wallet for a month now, and the leather is starting to look worn with a few scratches and marks. But we think of this as a good thing! Who doesn't like the look of faded leather? Other than that, we've had no issues with durability. The stitching still looks elegant with not a single loose thread in sight.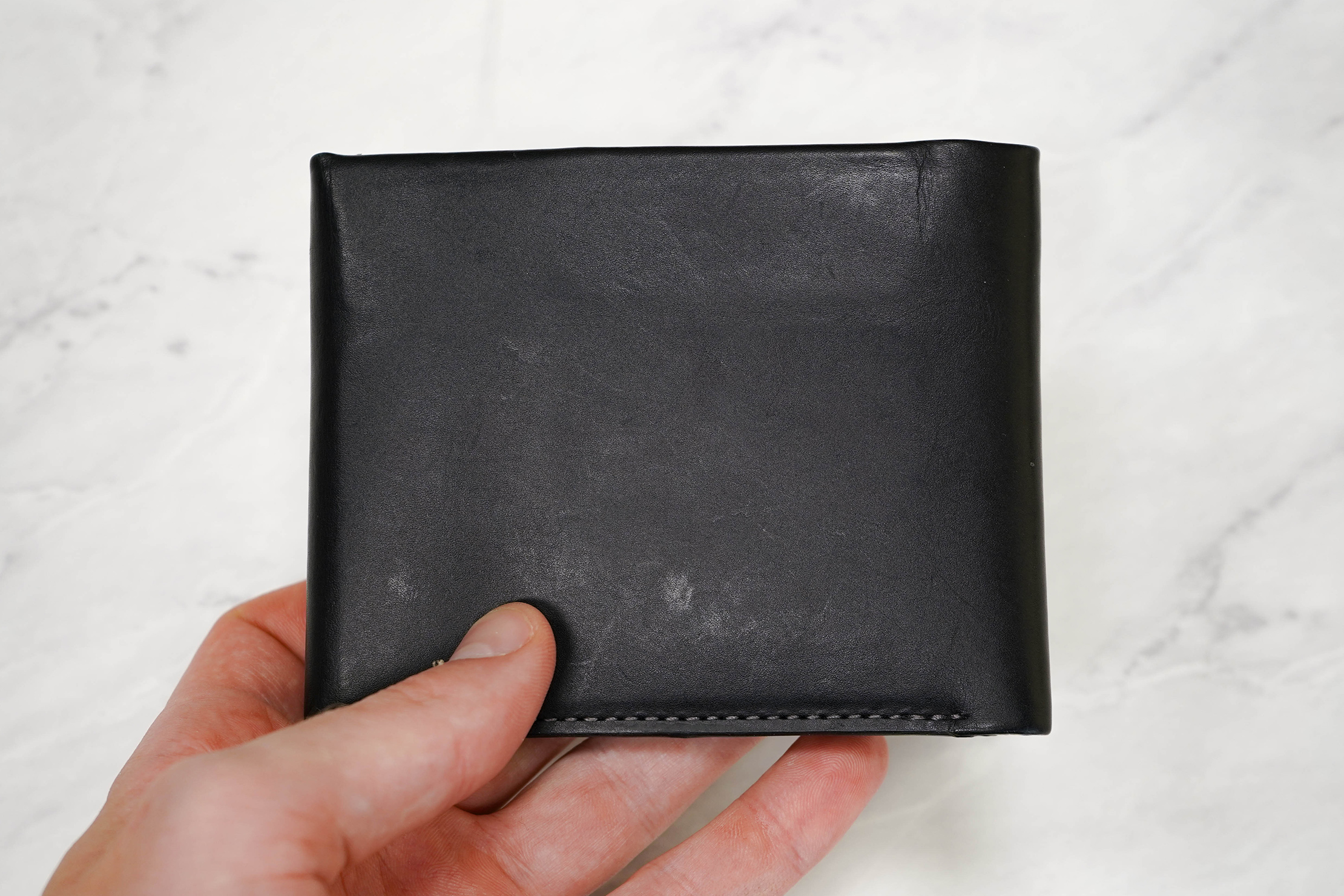 Usage Timeline
Initial Usage
Condition: Excellent
Lots of space and internal organization inside.
The flap closure with the latch is a bit stiff and tricky to do up quickly, interested to see if this becomes easier when the leather is worn in more.
The design and color of this thing make it look super sleek and smart.
2 Weeks of Use
Condition: Excellent
Loving the super satisfying sound the latch makes when opened.
1 Month of Use
Condition: Excellent
Starting to look a little worn, especially around the latch, but in that classy leather way.
Access the Pro Community Discussion
Get your questions about the Bellroy Coin Fold answered from our team and the Pro Community right here on the page. Plus, join discussions with other members about gear, guides, and more.
Other Organizers & Pouches Reviews