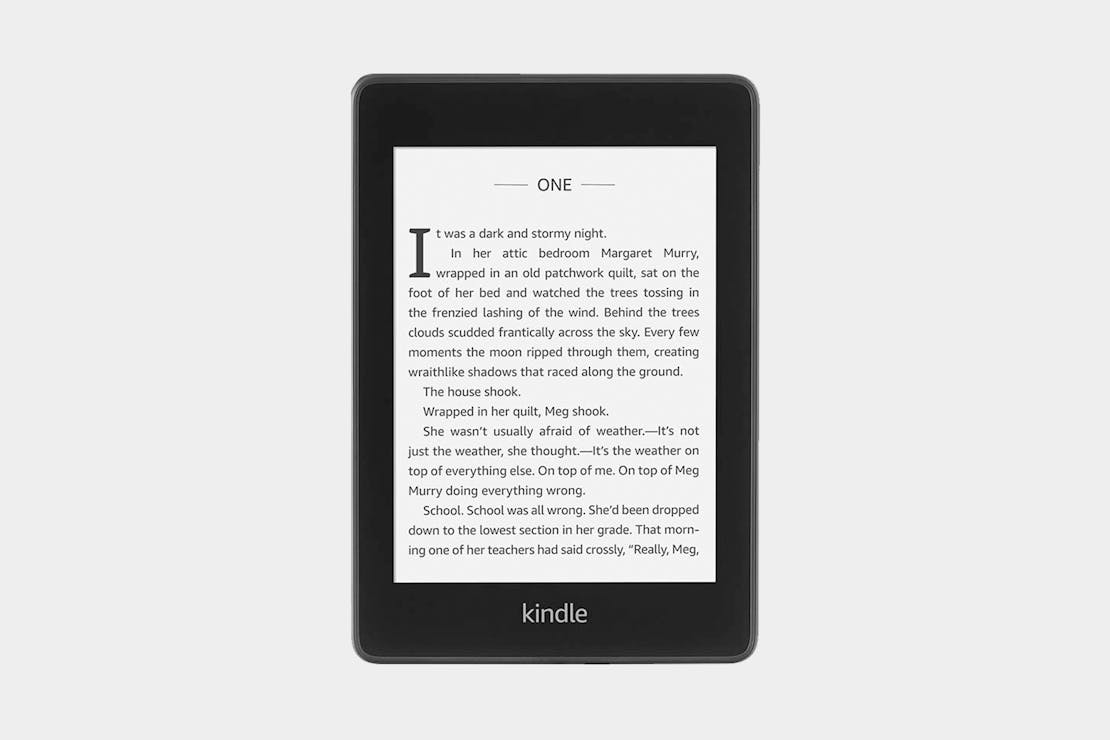 Recent Pack Hacker Video
Technical Details
Weight (oz)

6.8 oz (192.8 g)

Dimensions

6.6 in x 4.6 in x .3 in (16.8 x 11.7 x 0.8 cm)

Manufacturing Country

China

Warranty Information
Usage Timeline
Initial Usage
Condition: Excellent
The "paper" screen takes a minute to get used to but it is great and has no glare
Lightweight and can fit a ton of books, comics, and audiobooks
We don't like that you have to pay extra to get rid of ads (Amazon calls them "Special Offers")
2 Weeks of Use
Condition: Excellent
It's really easy to get books on this thing both from Amazon and your local library. There's a ton of storage on it too, so you don't have to worry about deleting content for a very, very long time
We've been loving how long the battery lasts—with airplane mode on and the backlight dimmed (or off), it'll last 25+ hours
1 Month of Use
Condition: Excellent
The "paper" screen is a joy to read from—it doesn't feel like you're looking at a screen (no eye-straining). Plus, you can read outside on a sunny afternoon without a problem.
2 Months of Use
Condition: Excellent
This is less a comment about the Kindle Paperwhite and more a comment about e-readers in general, but it's nice to be able to look up a word. It's become such a part of our reading routine, we've accidentally tapped on a word while reading a paper book…
3 Months of Use
Condition: Good
When we turn the page, the kindle occasionally glitches and keeps turning the pages. When this happens, we have to turn it off, wait a few seconds, and then turn it back on to fix it. Obviously, this is super annoying. It turns the pages so quickly, it can easily jump a chapter, which means it can be difficult to avoid spoilers when you flip back to your original spot (you have to scan the pages to see if it's where you left off). This doesn't happen frequently, but enough times that it's noteworthy
On a similar note, we do wish there were buttons you could press to "turn the page" instead of touching the sides of the screen
6 Months of Use
Condition: Good
The small form factor is amazing, making this thing a joy to travel with (or just bring out for the day). It easily slides into backpacks, sling bags, and purses. Not only is it slim, but it hardly weighs anything, so you'll barely notice it's there.
Access the Pro Community Discussion
Get your questions about the Amazon Kindle Paperwhite answered from our team and the Pro Community right here on the page. Plus, join discussions with other members about gear, guides, and more.
Other Productivity & Tech Reviews