Freelance Gear Reviewer – Detroit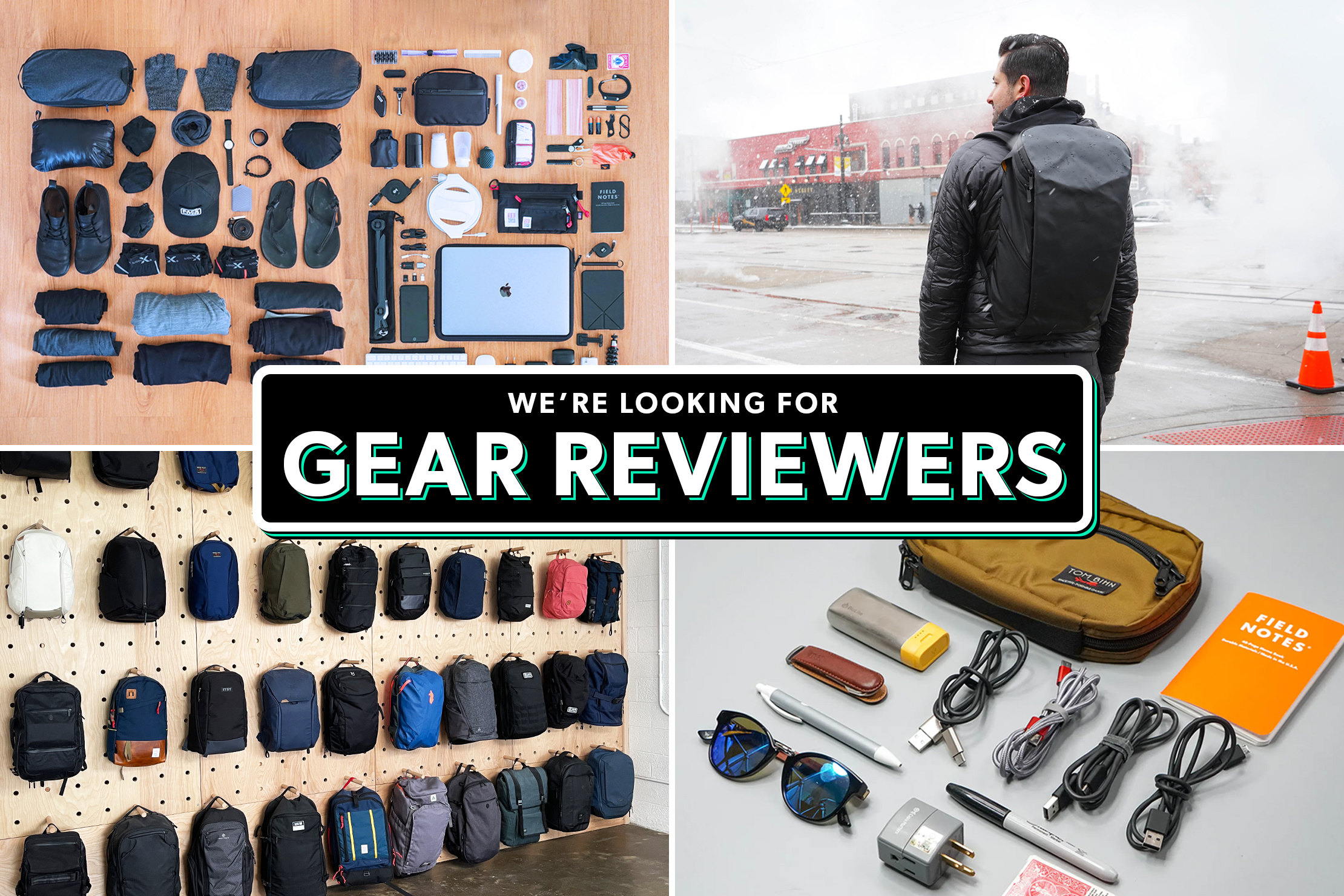 If you're talented, passionate about gear, and believe the right loadout can enhance the experience of travel and everyday life, then you've come to the right place.
Pack Hacker is looking for a Freelance Gear Reviewer to help us test gear & tell our audience about it. You'll need to be at our HQ in Detroit, Michigan 1–2 times per month for content creation and gear pickup (one to two hours each time). You'll play a crucial role in educating folks on what to buy and what to skip.
The best candidates will know how to mix a scientific approach to testing gear with relatable, light, and sometimes-humorous storytelling. You'll use writing, video, and photography to relay information to our audience.
Previous experience working with gear is great but not required. Ideal candidates won't have close relationships with folks in the industry—we're unbiased and pride ourselves on our honesty and objectivity.
Responsibilities in this role:
Test gear for a minimum of 2 weeks.
Write detailed reviews using notes gathered along the way.
Present your findings on video for our reviews channel (we'll handle the editing).
Take authentic photos of gear in use.
Create quickly with accurate spelling and grammar.
Upload your reviews to WordPress.
Pitch content ideas to our editor.
Complete tasks on time or early, but never late.
Benefits:
Space to work at our HQ if desired.
A wide array of gear to test & try.
Membership to Pack Hacker Pro.
Bimonthly payment schedule.
DEI information:
Pack Hacker is committed to attracting and retaining a diverse staff. We will honor your experiences, perspectives, and unique identity. Together, our community strives to create and maintain working and learning environments that are inclusive, equitable, and welcoming.
How to apply:
Email careers@packhacker.com with the subject line "Freelance Gear Reviewer".
Include 2-3 samples of content you've created. The best candidates will provide at least 1 gear review, including photos and video presentation (this work does not need to be published—Google Doc or similar is fine).
Include your résumé, links to social media accounts, and website (if you have one).
Tell us a bit about yourself and why you would be a good fit for Pack Hacker.
Share what gets you excited—whether it's a trip to an unexplored corner of the world, unreleased gear technology, knowledge in fabrics, expertise in a subject no one else has, or something else entirely. We'd love to hear what drives your passion.
Next steps:
We appreciate your interest in Pack Hacker, and we'll reach out to you after reviewing your application & samples if there's a fit.