Tell us a bit about yourself
In July 2016, I decided to quit my job to start an indie game development company and travel until I could find at least 3 places in the world I could call a home base. It's been a little over 2 years now and no plans to stop traveling, even though I have found way more than 3 places I could make my home base. Most of my time so far has been focused on building a mobile strategy game called Fourzy which is a tribute to classic four-in-a-row games. It's currently in beta and available to play by invite. More recently, I have joined a fully remote startup based in New York called Leverage as Head of the Development Team.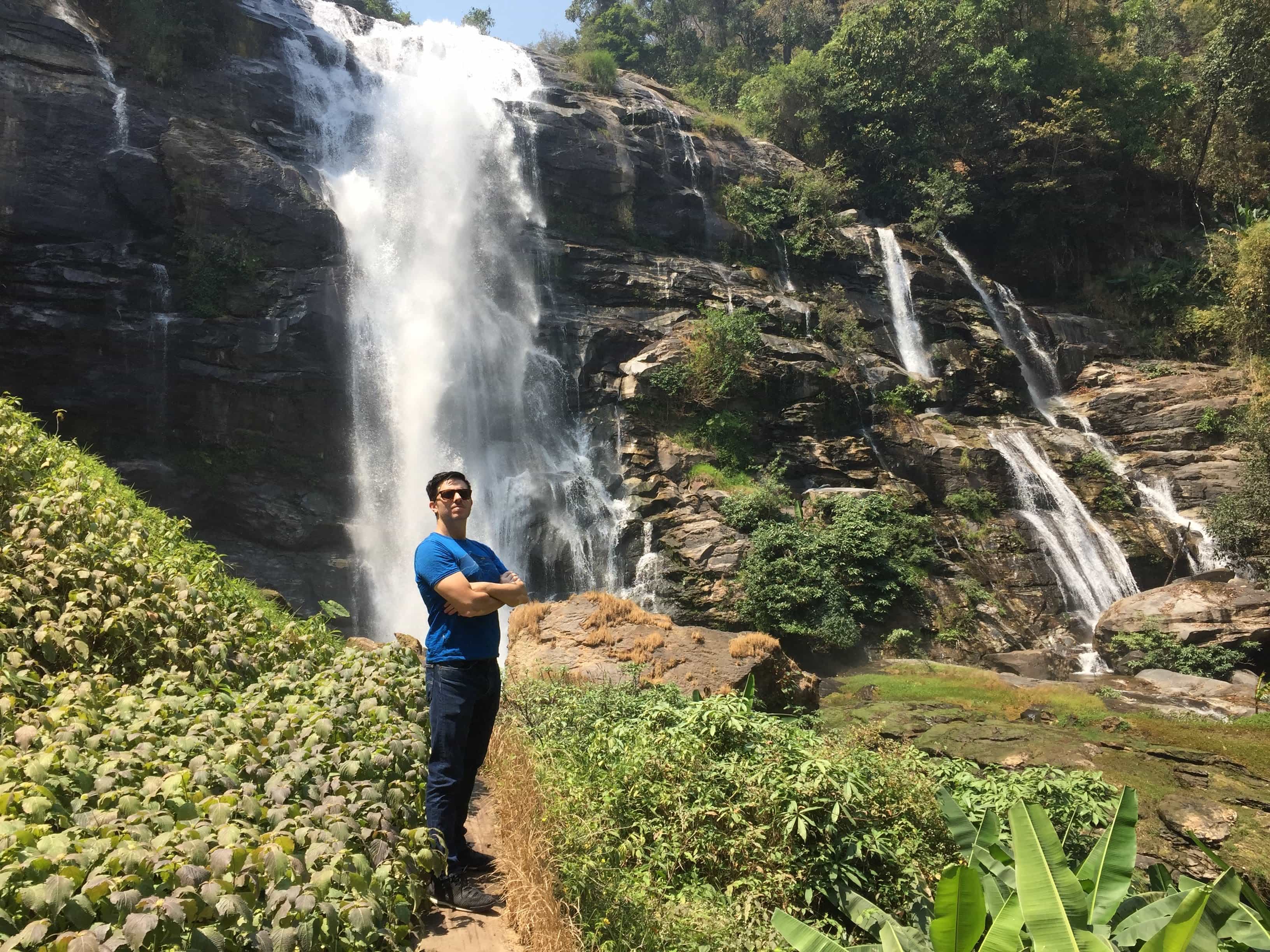 What's your favorite destination?
My favorite destinations so far are Bali, specifically Canggu, and almost anywhere in Europe during summer. I love to chase the warm weather and plan to always live somewhere in Europe or the northern hemisphere summers. If I had to choose one place in Europe, my top choice so far is Kiev, Ukraine. It's a beautiful underrated city with amazing people and plenty of emerging opportunities.
What are your "Trusty Three" travel items?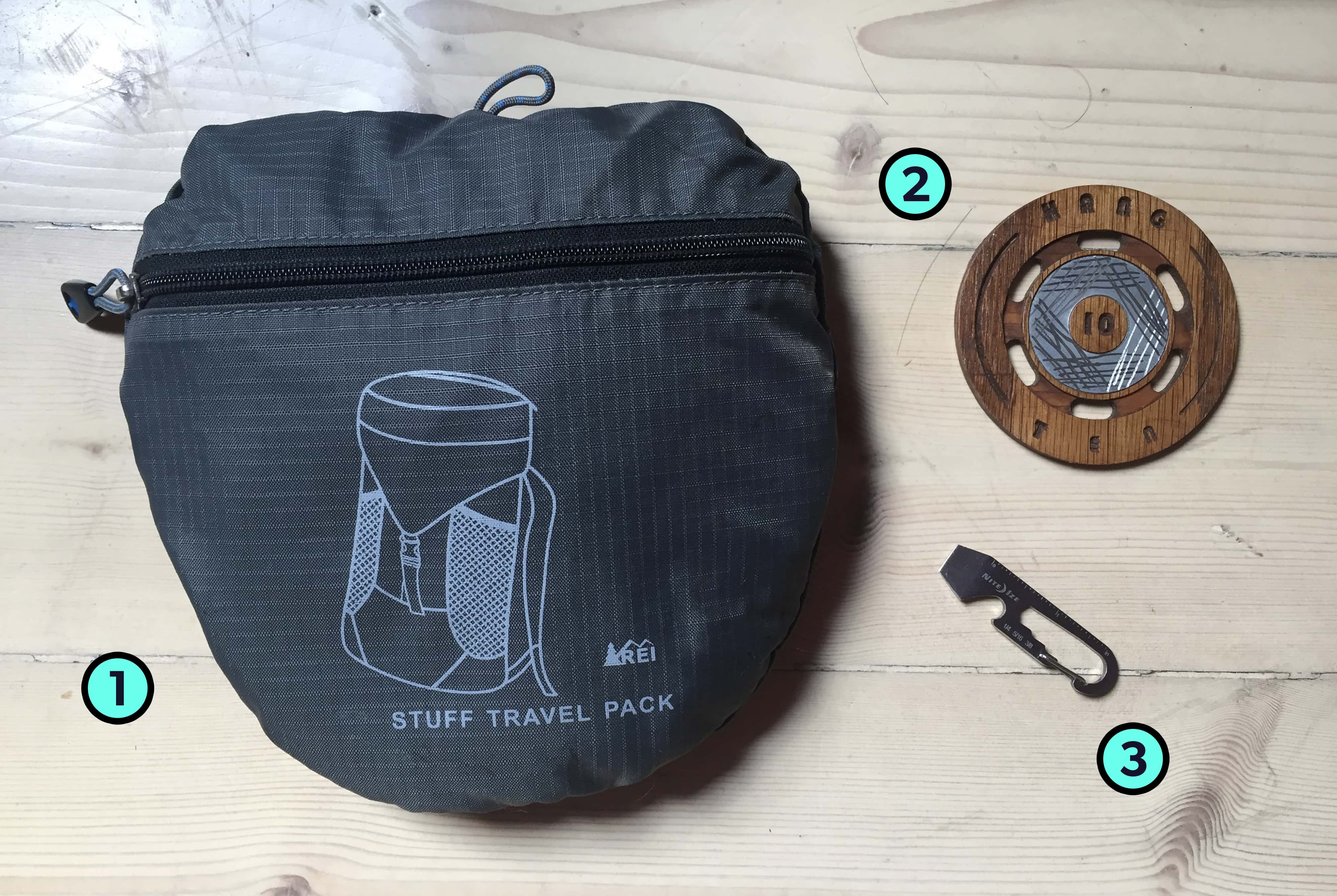 REI Stuff Travel Daypack: I use this every day for carrying my laptop. The reason I like having it is for travel days when I only want to carry my larger carry-on backpack. It has held up quite well over 2 years of daily use, the only downside is that it's a very minimal bag and can get a little tiring to carry a laptop around in all day.
Hang Ten Game Disc: This is actually a prototype product I created myself but is great for passing the time with a travel companion. This is a game where each player takes turns sliding the disc across a table. The goal is to get the disc to hang over the edge of the table without falling off. Points are awarded for how far the disc hangs off the edge and the first to 10 wins.
Nite Ize DoohicKey Multi Tool: This is just a random tool that you never know you'll need until you do. Great for prying things open, fixing things, opening bottles, screwdriver, and keychain for all those random Airbnb keys.
What's your favorite travel hack?
If I arrive at an airport that has too many taxi drivers, doesn't have official taxi stands or ordering process, I go to where taxis are dropping off passengers at arrivals and try to take one of those taxis. In this case, I have a much higher chance of having the taxi driver use the meter and get a reasonable price.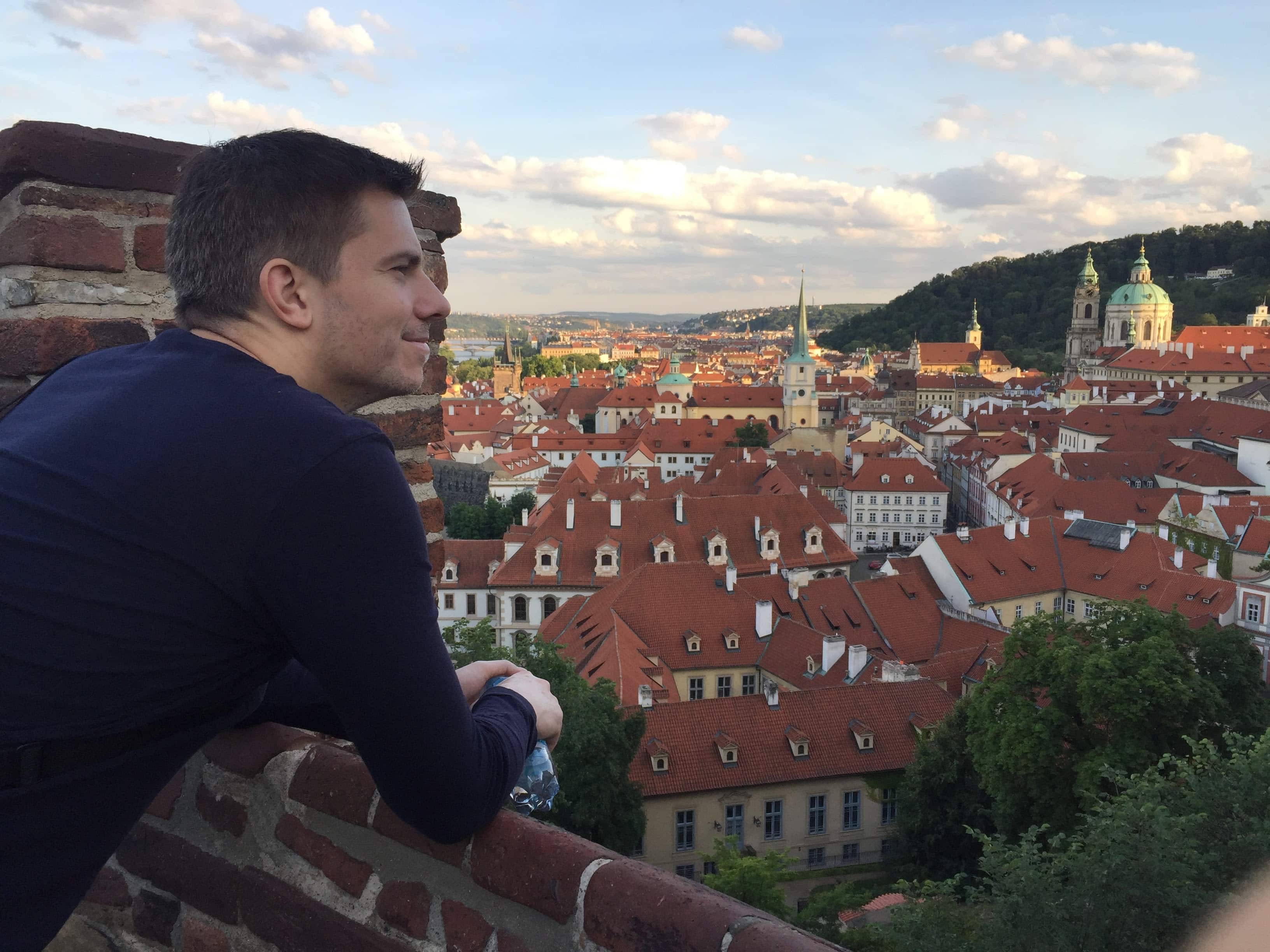 Are there any pieces of gear or travel technology you wish existed that don't?
I wish there were items that could be assembled and taken apart to make it easier to travel with. For example, if you rely on smoothies for healthy eating and most of the accommodations you stay at do not have blenders, then having a travel-sized blender would be the perfect addition. The best way to make this work would be to have a blender that could be disassembled to fit in the few spaces left in carry-on luggage.
What item do you miss most when you travel? What do you wish there was a travel sized version of?
The thing I miss the most is having a second screen for working. I have seen tablets being used but this isn't good enough for me and tablets add a lot of additional weight. My ideal solution would be a new super thin screen technology or a good quality travel sized projector to create a second screen.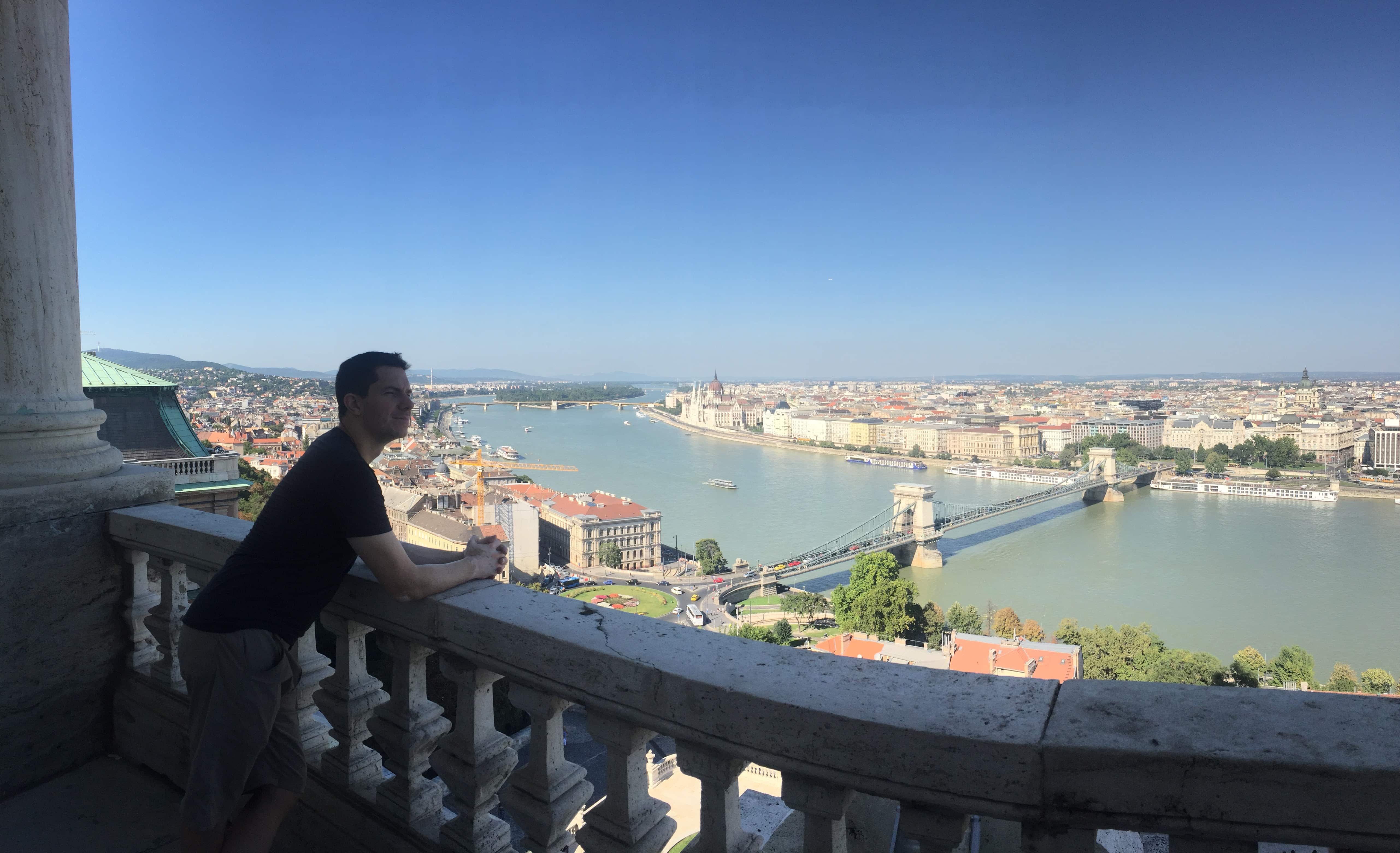 What's the weirdest thing you carry with you while traveling?
This summer in Europe, I decided to buy a blender in Kiev and carry it around for the entire summer and leave it behind in the last destination in Lisbon. It's been a little heavy but a having a blender is one of the easiest and most predictable ways to make sure you have healthy food in the form of smoothie bowls every day.
Any closing thoughts or advice?
After 2 years of travel, I have come to the conclusion that it gets too tiring to carry everything I own on my back on travel days and I am planning on switching to rolling carry-on luggage. Except for the most off the beaten path travel scenarios, a rolling bag beats a backpack for convenience and for saving your neck, shoulders, and back. My only wish is that I can find the perfect rolling carry-on sized back with really big wheels.
Follow Jaayden's company here!