Tell us a bit about yourself
Hi I'm TJ! Travel & food vlogger over at Youtube.com/CupofTJ. I've been a digital nomad and solo female traveler for quite some time now.
Editor's Note: For our favorite bags and what to look for, check out our guide on how to choose the best backpack for travel (for you).
What's your favorite destination?
Taiwan is my home and I'm always back here somehow 🙂
What are your "Trusty Three" travel items?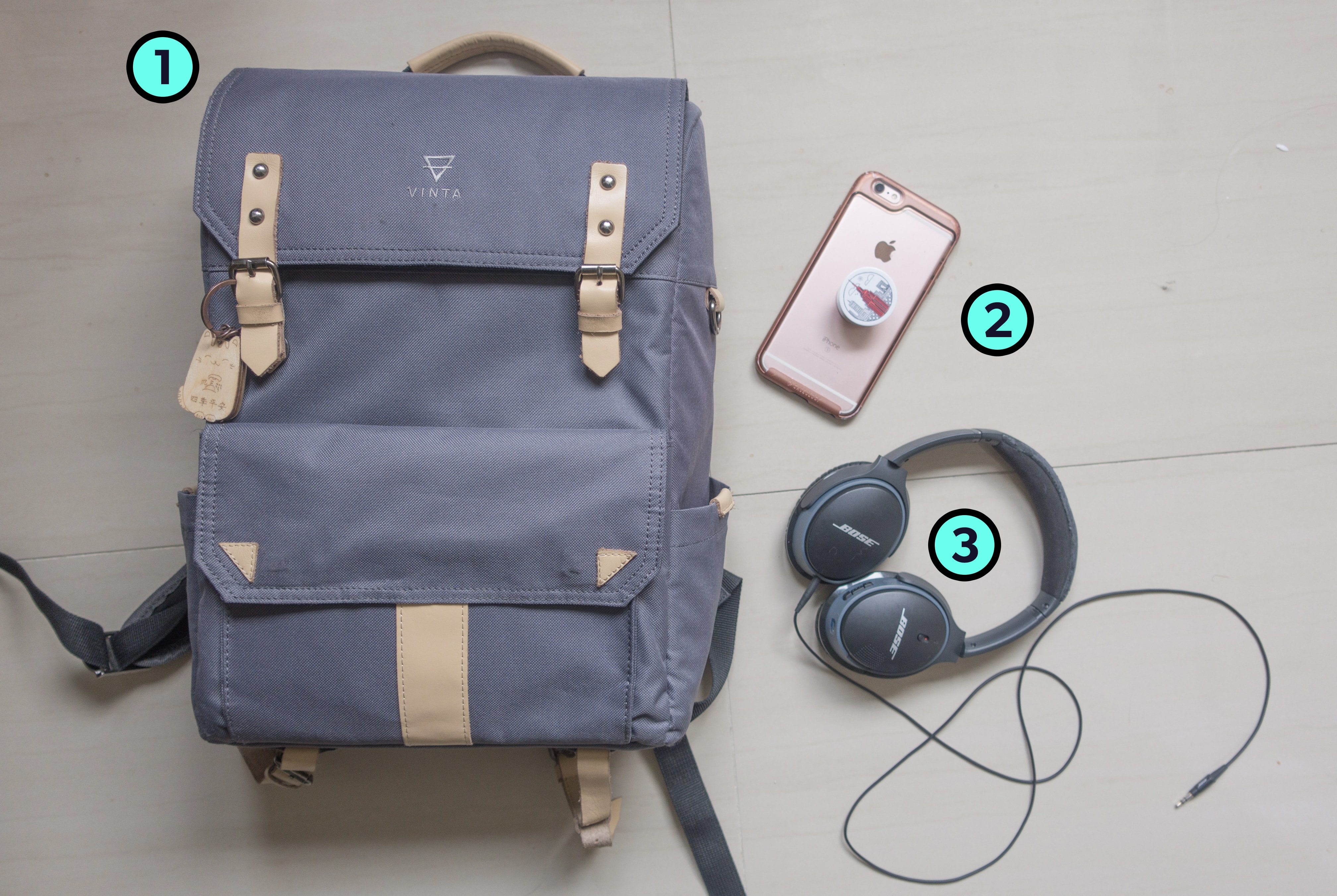 Vinta S-Series Camera Backpack: This is my absolute favorite travel bag. It's photogenic, it's compact, and it fits everything from my camera gear to clothes for a weekend getaway.
Popsockets: Ok don't underestimate these babies! They will be one of the best things you ever own. I can't explain…you got to try it yourself.
Bose SoundLink Headphones: As a creative on the road, I am in deep need of peace and quiet to edit. Unfortunately when you add traveling in the mix – quiet is kind of impossible. There's always people around or some sort of street noise. These headphones block out so much unnecessary sounds for me and allows me to tune in on my work. They should call it a teleportation device hahah.
What's your favorite travel hack?
Get yourself a Priority Pass ASAP. Checking into lounges will ease your travel days, feed you, and make the whole experience better.
What item do you miss most when you travel?
I've seen somewhere a type of travel heels where you can take off the heels so they become flats? I wonder if that ever caught on…because I sure do miss bringing high heels while I travel. They just aren't comfortable and awkward to fit into bags.
Editor's Note: TJ is talking about brands like Mime Et Moi.
What's the weirdest thing you carry with you while traveling?
I carry a lot of planners and notebooks. I just LOVE jotting things down and having a place to calendar out my week.
Any closing thoughts or advice?
Ladies, bring comfy shoes only. Forget the rest! Your feet = your throne.