Tell us a bit about yourself
There's a quote from my favorite poet Rumi that said "There is a voice that doesn't use words. Listen." Recently, I reflected on the last five years of my life since graduating from university, and started to connect the dots between my seemingly disparate experiences. I realized that, in all these experiences, I've been seeking and pursuing a life by a set of principles, and it came from a voice inside that first started as a soft and shy whisper, then grew louder and more confident. These principles are freedom, love, connection, and creation. I will try to show you how I've designed my life increasingly with more intention, by these principles.
Every time I 'packed my life into a suitcase', I learned to let go of a lot of things—material, emotional—and value the little I had (freedom). This event would become an important ritual for me, an opportunity to inventory my life, express gratitude, and embrace the new change(s) I'm heading towards.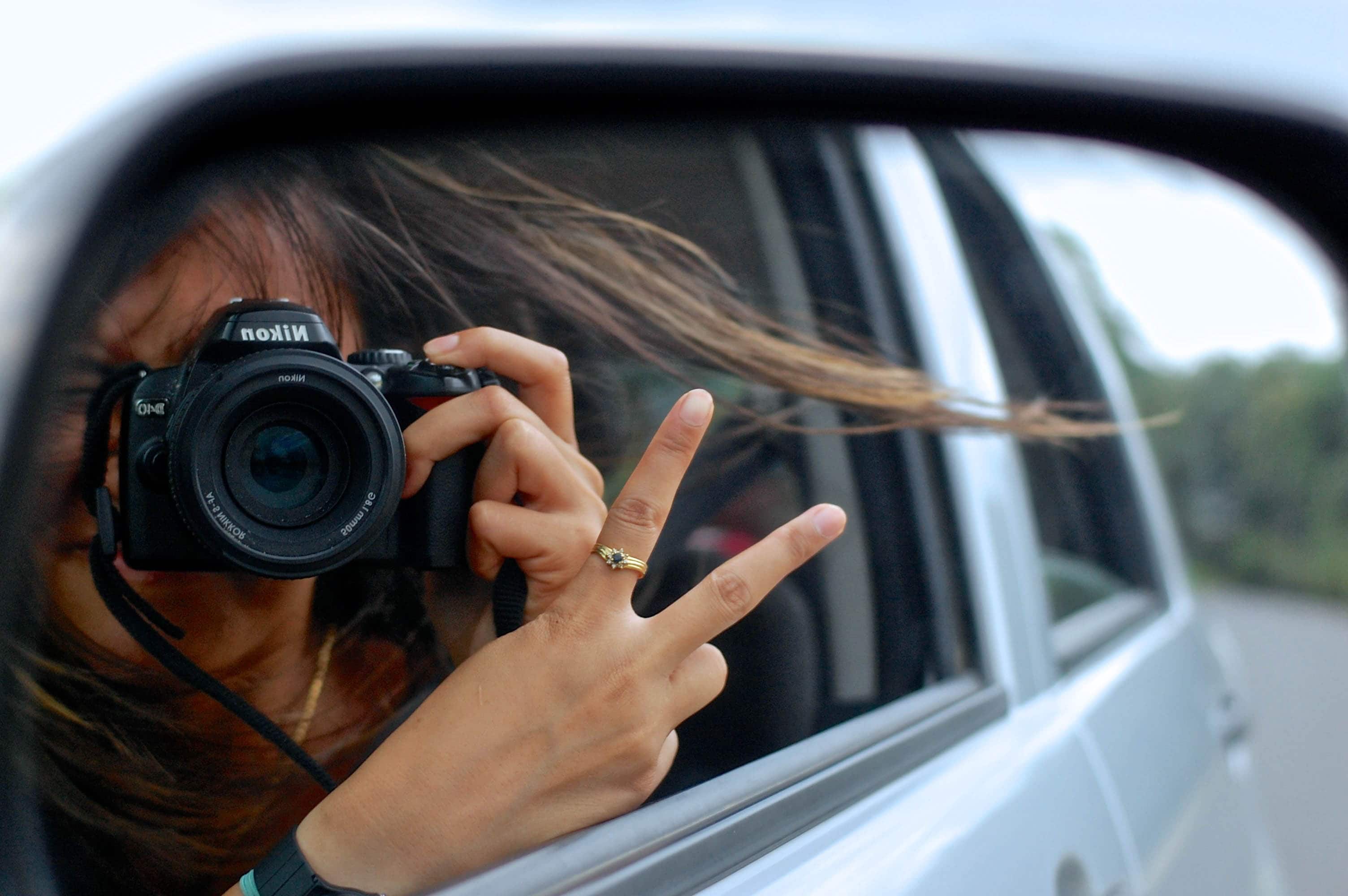 Since university, I'd been stuck with the idea of borderless work and play–the idea that you can work from wherever, so that you can give and get back from what the world has to offer. But I had few ideas about how to make that happen. After graduating, I got a big corporation to sponsor my work visa, so I moved abroad knowing no one in Buenos Aires, Argentina (freedom), worked in a remote, distributed team, and lived like a local–setting up a bank account in Spanish, watching tango, and sipping mate at the park with strangers turned friends (connection).
Things went south, and I had to relocate back to New York City after three months. In the course of the next year and a half while I still worked in the corporate 9-5, I got my boss to OK my telecommuting (freedom), which freed me to divert my energy wasted from rush hour commutes, towards teaching myself and others to design and code (creation and connection).
The right opportunity for me came along, so that August of 2014, I sent my two weeks notice, and packed my bags to join a bunch of digital nomads at Hacker Paradise for the next three months in Playa Carillo, Costa Rica. I'd intended to learn more design and programming (creation), but I ended up learning more about self-discipline (or the lack thereof that I had at the time), and other ways of working and living through the personal experiences shared by the people I lived with (freedom and connection).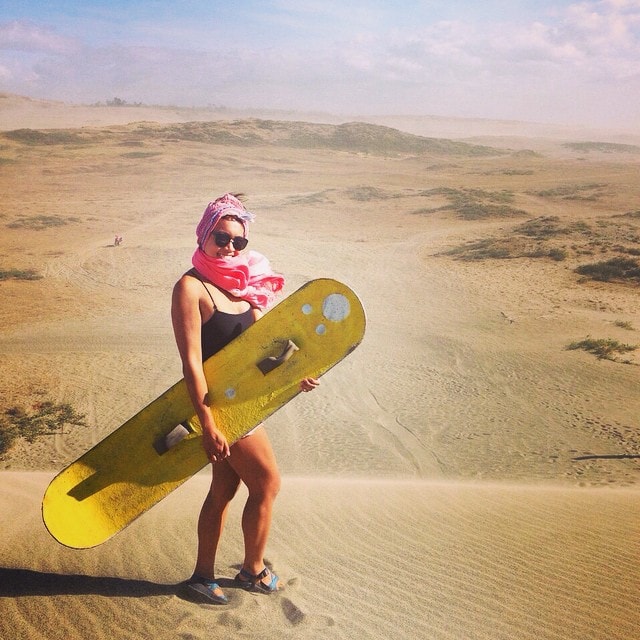 After three months in the playa, and a month in the Philippines to spend quality time with family (love), I came back to New York City to move in with my boyfriend in Brooklyn (love). I joined a Japanese software development startup, traveling to and from NYC and Japan on business, working in Product, and falling in love with a country, its people, and its culture (connection). During this period, my boyfriend's best friend and father passed away. The tragedy impacted me deeply, and drew me to start a 100 day project, illustrating love in all shapes and sizes for 100 days, to celebrate and appreciate the love we have in our lives (love, creation, and connection).
After a year, the next opportunity opened its doors, and I left the startup to join a remote software engineering immersive (creation), only to withdraw early and start freelancing (freedom and creation). The last year and a half to this date has been an extremely rewarding and challenging experience, personally and professionally as a creative. Up until this point, I'd been experimenting with different forms of borderless work and play, but none have felt true to my truth. It was always an almost but not quite.
This past year, I found a happy medium freelancing as a product designer and illustrator, and splitting my time living in Brooklyn, New York while having mini-lives around the world—a month in Europe, Asia, and the west coast to date (freedom, love, creation, and connection!). This lifestyle has enabled me to get the best of both worlds:
At home, I've created a routine that frees me up to focus my energy on my creative work, and less on the daily decision-making like the what to eat, where to work and sleep while traveling. I'm around and present in the lives of my friends and loved ones.
In my mini-lives, I've been able to reconnect with friends and family I hadn't spent quality time with in years (the most was one in over 6 years at least!), cultivate new relationships with strangers and places I hadn't been, and draw inspiration from my travels to create more human work.
My life is still (and always will be) a work in progress, but I hope it gives you a snapshot of how you can design your own life by the principles you define for yourself.
What's your favorite destination?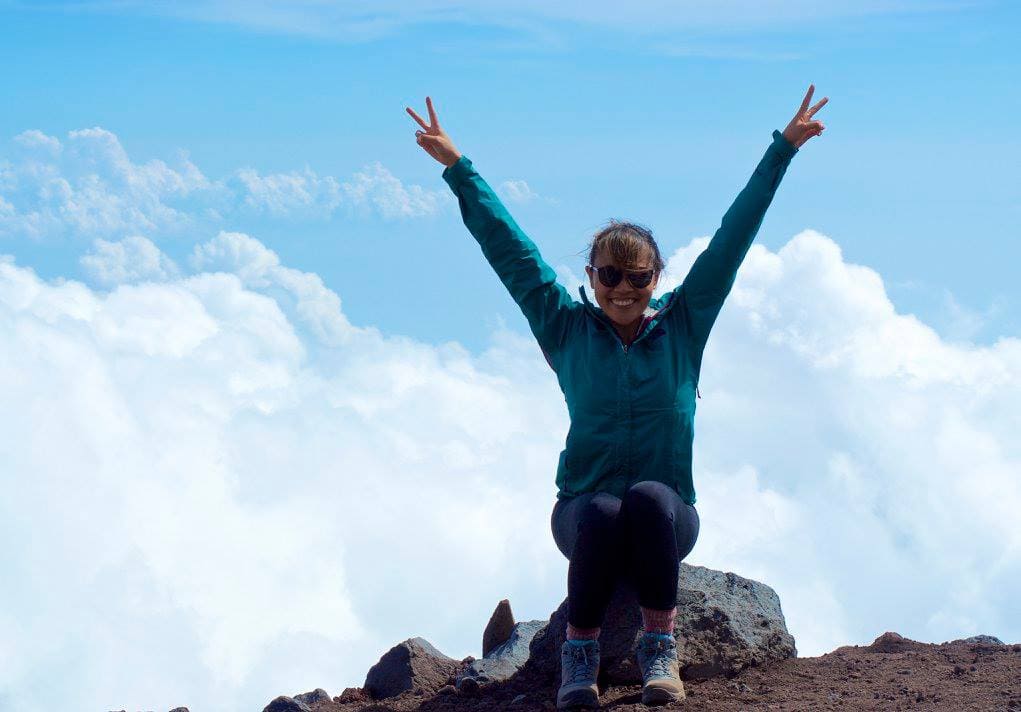 Japan. Every time I go back, I fall in love with the country all over again. There were so many moments when I would find myself wandering, and experience this sense of peace and serenity with the moment. That time I ran into an old lady who spoke no English, but with gesture, invited me to go with her inside a temple where she and I prayed with a monk, and afterwards he took us to this beautiful golden shrine deep inside the temple. That time I visited another temple right when it opened at 8 am, and sat on the wooden stairs of the temple that faced this rock garden made up of three large rock formations surrounded by tiny pebbles raked in the shape of waves. It was so simple, and that was the beauty of it.
The first time I visited Japan was on a business trip, and I remember writing down a word my boss said that caught my attention–"omotenashi" which means "the Art of hospitality". From the button or lever that the taxi driver pressed to open your passenger door automatically for you, to the bathroom mirror that the hotel made sure won't fog up after you get out of the shower, their thoughtful attention to the subtle details of an ordinary experience, made the experience extraordinary and memorable–that is omotenashi.
What are your "Trusty Three" travel items?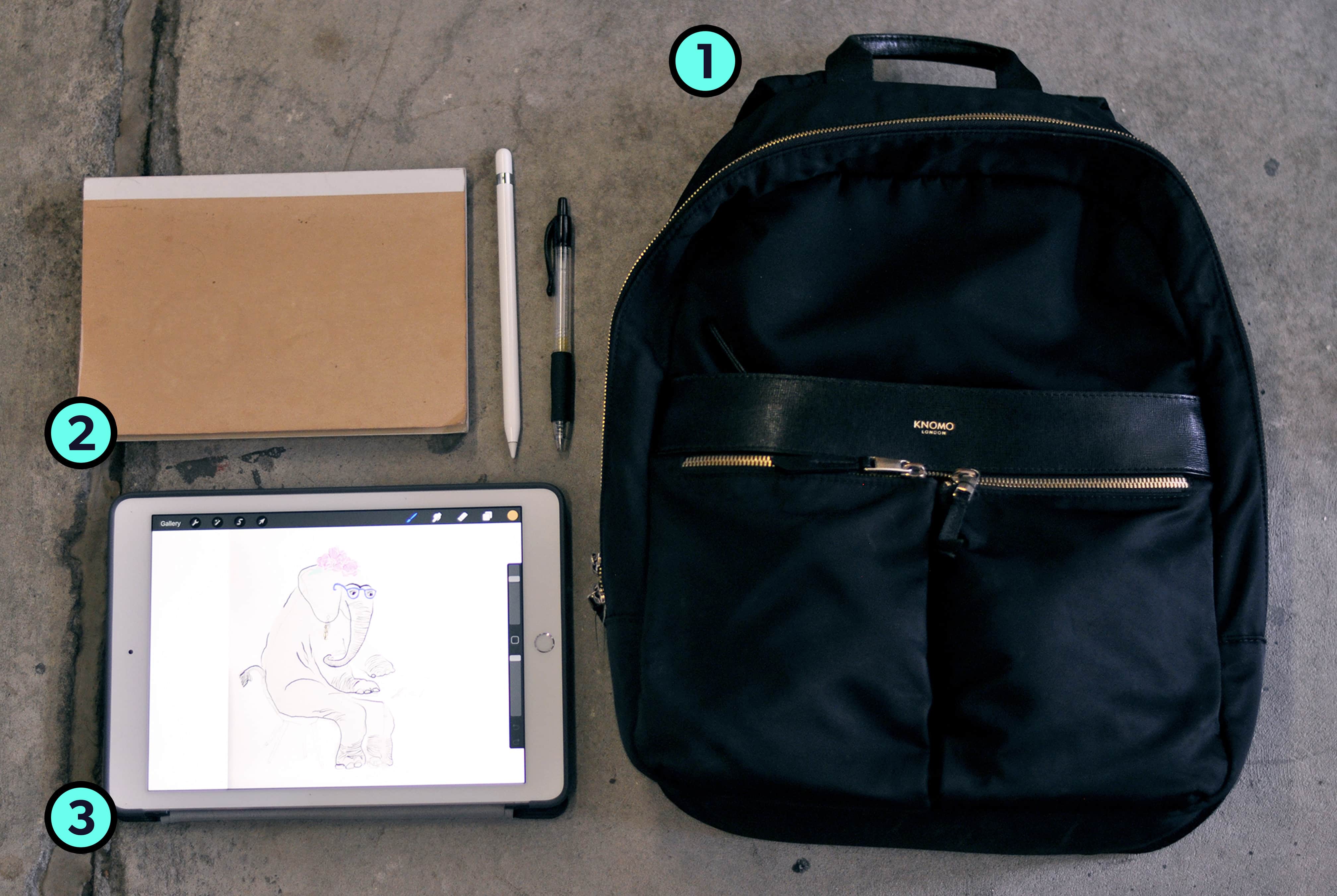 Knomo Beauchamp 14″ Backpack: You have no idea how many times people have stopped me to take a picture of this backpack and asked me where I got it. I had a really strict criteria for what I was looking for in a day-to-day backpack, knowing I would be digital nomading around with it. It had to balance both beauty and utility: It is beautiful and elegant in its simplicity—made of nylon with touches of leather, black with gold zippers, and a red interior lining. It is useful in its many pockets that help me compartmentalize the different things I'll need on a given day. All exterior pockets are zippered so you don't have to worry about anything falling out (or easily getting pick-pocketed). It has padding in all the right places, for my electronics inside, and for my shoulders that will carry all that sh*t around. I don't like those LLBean-like backpacks that expand and get bulky so quickly the minute you start putting things in it, and you have to apologize to strangers on a crowded subway for accidentally whacking your backpack against them. No matter how much I put in this backpack (and trust me, I've stuffed it), it stays slim. The nylon makes it easy to clean with a wet cloth, so I don't mind getting it dirty. Not to mention that I've been caught in many a torrential downpour, and the backpack still managed to keep all my things dry!
MUJI Thread Binding Dot Grid Notebook: I started journaling regularly since my first time living abroad by myself, 7 years ago in Barcelona, Spain. Somehow, all the journals from these years have traveled along with me, and now I have a wine crate full of them under my bed. When I was a child, I used to obsessively collect pens, paper and stationary. I think that's why I'm so particular about what I write on, and with what. The materials I journal with are as much a part of the experience as the journaling itself. Right now, I really love Muji's dot-grid notebook because you get a lot of pages for the price (a value!), and the dot-grids function the same way that a ruled notebook gives you with a loose line structure for journaling, but are great when I need to sketch quick flows and wireframes for work-related notes. I always bring a handful of the Pilot G2 Extra Fine Pens, too.
Apple iPad Pro, Apple Pencil, and The Procreate App:
I do almost all of my illustration work now with this setup, which is so convenient while I'm traveling, and gets me experimenting a lot more on my drawings. I'll sketch an illustration concept on paper, take a photo or use a scanner app to scan the paper sketch onto my iPad, outline the sketch in the Procreate app on my iPad with Pencil, and flesh the illustration out in different ways until I feel ready to export it out to PNG, or even PSD for further editing.
Are there any pieces of gear or travel technology you wish existed that don't?
Often enough, I would find myself planning a trip with friends who are all spread across the country/world, and sometimes neither one of us is willing to travel much further than the other (time and $$$ being the biggest reasons). So we'd try to compromise and brainstorm possibilities of where we can meet in the middle, and what we'd do when we're there. On a smaller scope, I'd plan to meet friends in a city, and the same situation would happen where we'd try to find something to do in the middle. In all these instances, we'd find ourselves in back and forth text messages, sometimes in shared Google Docs of our "tentative trip plans", and doing our own research on multiple platforms (Google Maps, Foursquare, websites, etc.). We'd all sigh, wishing there was an easier way for us to plan trips or meet ups "halfway" between each other.
I'd been thinking about this for almost two years now, and actually built a first iteration of it with a group, for our final front-end web development class project. Some time has passed since this first iteration, but recently it came back into my life and there's a good possibility I'll pursue this idea again with a friend, so stay tuned 🙂
What's the weirdest thing you carry with you while traveling?
I remember as a child, my grandparents would carry passport sized photos of their grandchildren in their wallets. These days, we carry our photos digitally from our phones, but I like to carry a photo of my grandparents and me taken when I was a child. I laminated this photo right before moving to Argentina, and have traveled with it since. I put it in the interior pocket of my backpack, and feel as if they're always watching over me with their love, wherever I go. It's not necessarily weird, but maybe unexpected?
Any final travel tips you'd like to share?
Love your journey, as scary, ugly, crazy, unconventional, beautiful, and wonderful as it is. Because "This is love: to fly toward a secret sky, to cause a hundred veils to fall each moment. First to let go of life. Finally, to take a step without feet." -Rumi
You can keep up with Roxanne at her website roxanneravago.com.