Tell us a bit about yourself
I'm a contract product manager currently working on internal tools for the International Rescue Committee, which is at the forefront of responding to the global refugee crisis. Project-based work has allowed me to take some time earlier this year to travel through Europe for four months with a small pack, a trip which renewed my love for minimalism.
What's your favorite destination?
I'm from Vancouver, Canada, and it's truly still my favourite place to go. There are enough summits, glaciers, forests and wild coastlines for a lifetime of adventure, and every time I go back I see something totally new.
What are your "Trusty Three" travel items?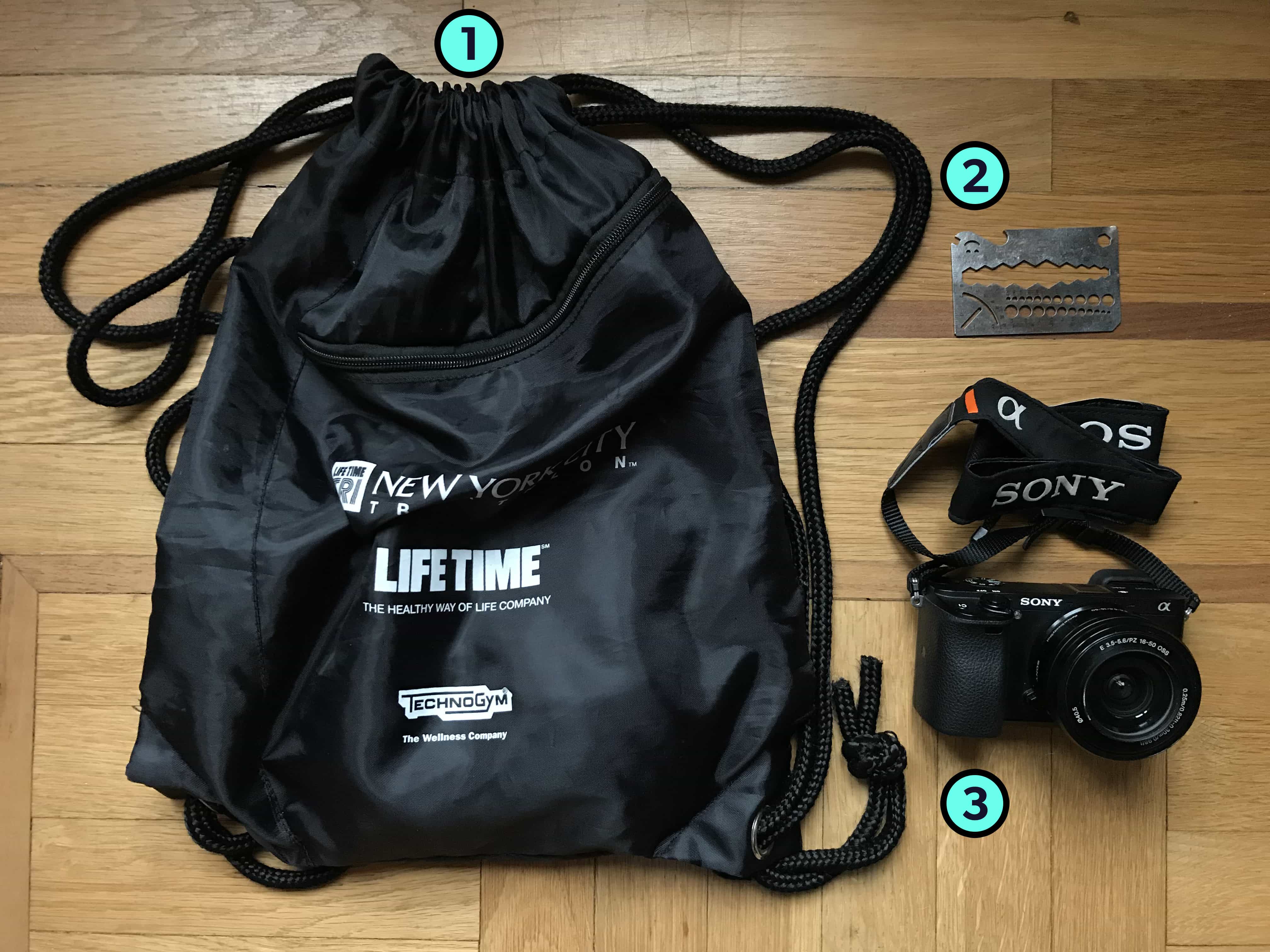 Drawstring Bag: Everyone has one somewhere—this can fit a jacket, water, charger, and snacks for a day out adventuring in a new city or the wilderness, and stuffs into your pocket if empty. Bulky backpacks are overrated.
Tuls Ollie wallet tool: It's basically a titanium credit card that has a bottle opener, ruler, and screwdriver/wrench, all of which I've used. Best of all, it has no blade so easily clears all airport security (but you can still use the edge to cut tape, etc in a pinch). Plus it has a smiley face.
Sony a6300 It takes amazing photos, is compact, and has built-in wifi so photos go directly to my phone (and therefore the cloud) after each day of shooting, meaning no wires, and no risk of losing photos with a lost/broken device. A real game-changer.
Are there any pieces of gear or travel technology you wish existed that don't?
The cool thing I've learned about moving from place to place a lot is that most of the gear out there you really don't need. Rather than think up new stuff I could add to my pack I've been realizing how much more you can do with a little less stuff. It's a rewarding challenge to learn how to use the things you do have for multiple purposes; a t-shirt is really also a towel, a scarf, a hat, and a laundry bag. For me, travel has been about learning what I don't need, rather than coming up with things that I do.
What's the weirdest thing you carry with you while traveling?
I usually bring a Canadian flag with me – I've pulled it out on climbing expeditions as well as at concerts. It's a pretty universal thing to have and tends to spark fun interactions.
Any closing thoughts or advice?
My advice (if you can do it safely) is to rent a bike on your first day in any new place, and spend a couple hours riding around. I'm convinced there's no better way to learn the streets, the neighbourhoods, and the general pace of a city or town than riding a bike around it.
You can keep up with Matt on his Instagram