Tell us a bit about yourself
Hello! I'm a 26 year-old illustrator who's been traveling & working remotely for a little over a year. I was born and raised in Los Angeles, California and spent 6 years in New York City before going fully nomadic. After successfully working from home for two years, I woke up one morning and felt like it was time for a change of scenery. I thought to myself, "New York will always be here. If I can work from home, I can probably work from anywhere." Within six months, I sold everything in my apartment, stuffed my laptop, sketchbook and favorite sundresses in a 26L Patagonia backpack, and bought a one-way ticket to South America. I've spent the past few years growing my illustration business, and I'm currently focused on helping other creatives grow theirs!
What are 5 creative tools you bring with you on the road?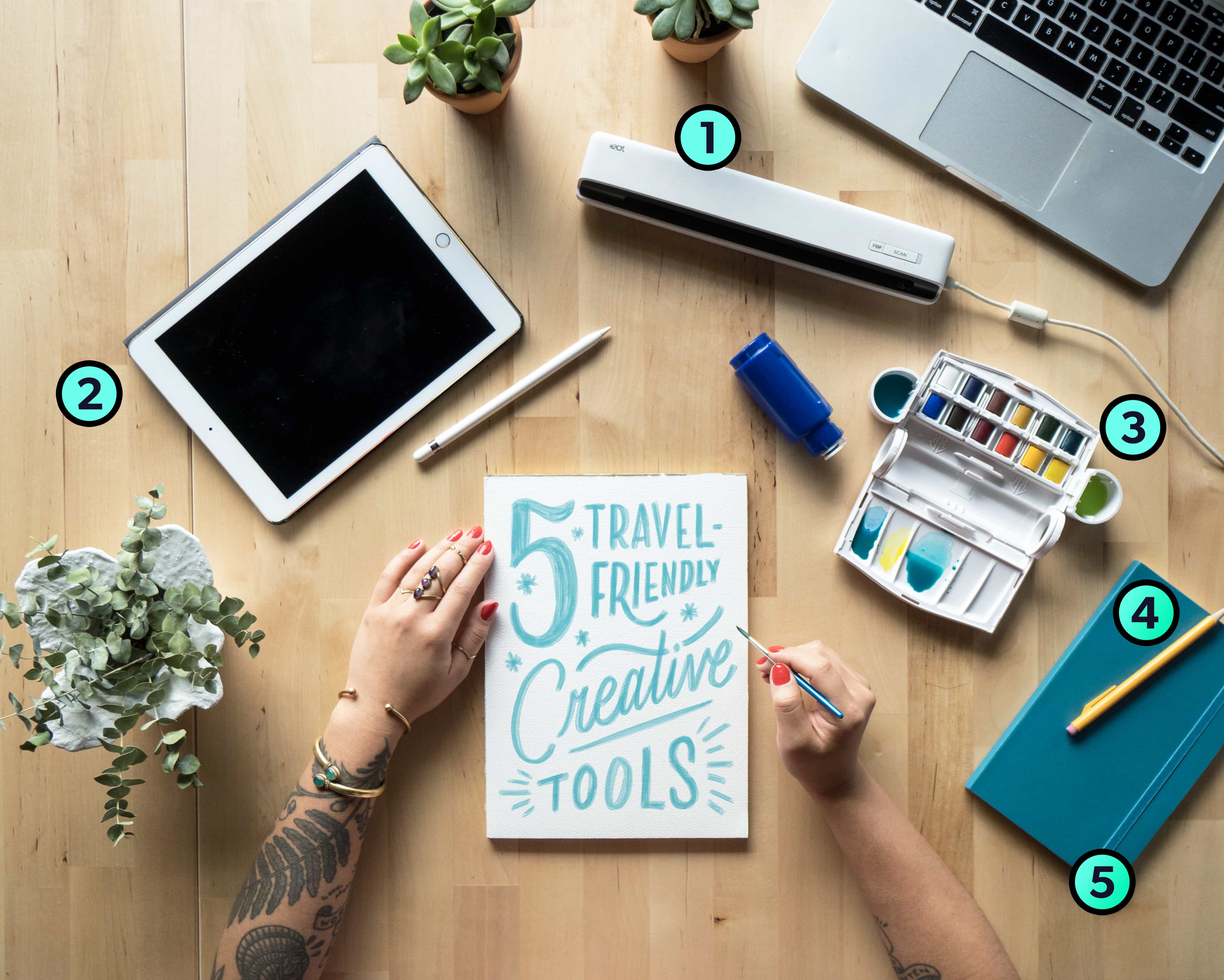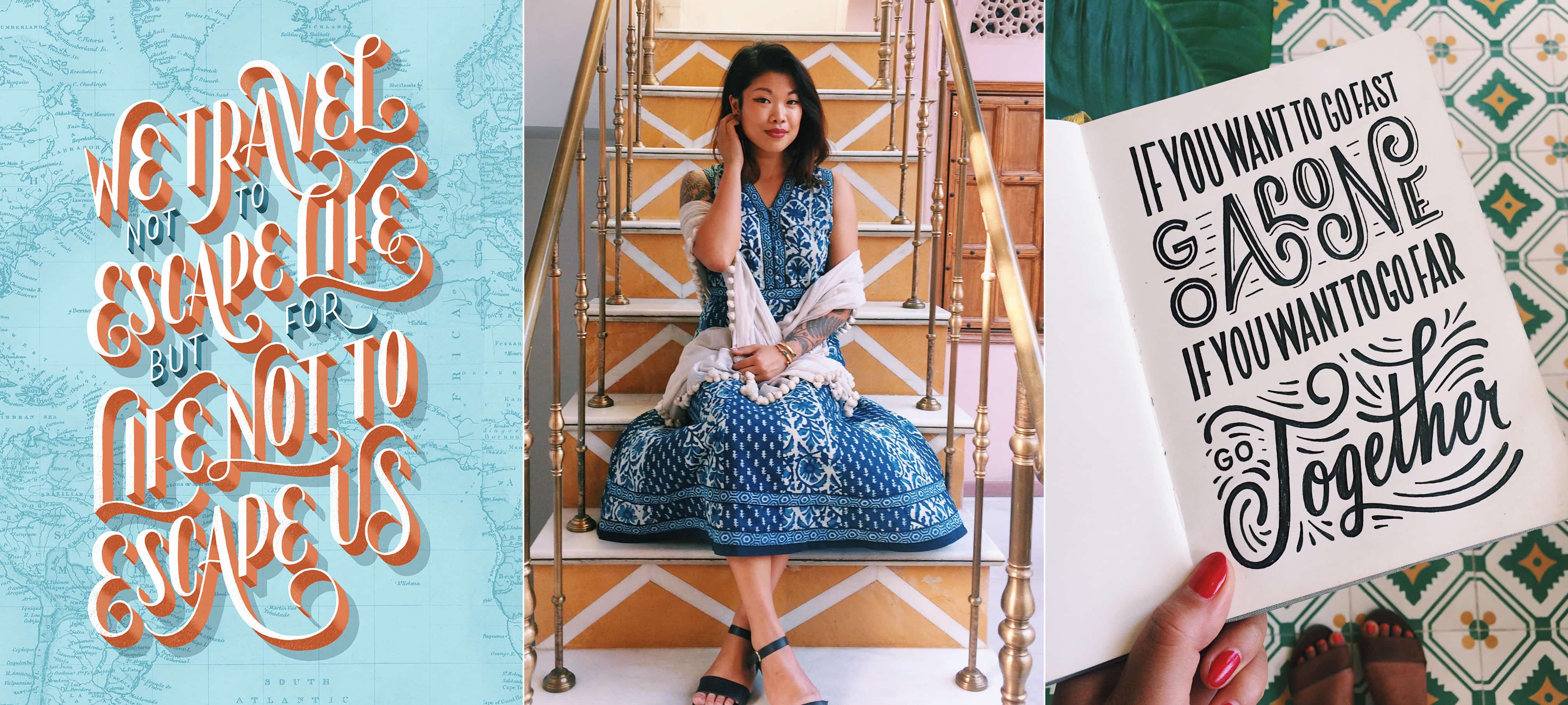 What's your favorite destination?
Prague in the summer & Bali in the fall have been my favorites so far. Growing up in Southern California equipped me with zero tolerance for cold weather, so I exclusively travel to warm, sunny places. I've been chasing summer all year long, which is probably why I was able to pack so lightly.
What's your favorite travel hack?
I always bring snacks with me when I'm about to board a plane, train, bus, or car. But they're not just for me to eat.
Backstory: I was boarding an early flight to Prague from NY and in a pretty sour mood. I had only gotten 4 hours of sleep the night before, and I had to work on the plane because I had an illustration deadline to hit when I landed. A man when a nasty cough came and took the seat next to me. He didn't speak English but waved and smiled. I nodded back weakly, unenthusiastic about having to sit next to someone coughing for a long flight. An hour later, I saw him buy a can of Pringles from the snack cart. Out of the corner of my eye, I saw him open the can, turn to me, and offer me the first one. I don't know about you, but I've NEVER offered anyone the first Pringle before (get your own). My cold, dead heart immediately melted, and I realized that I was being self-centered and grumpy for no good reason. The act of offering someone food is a gesture of kindness that transcends language, religion, and culture. From that moment forward, I made a vow to always share food with strangers. So far, I've offered popcorn to an Uber driver in San Francisco, apples to a family in a train car in Budapest, a tangerine segment to a taxi driver in Saigon, and chocolate to many seat mates on flights. It's really incredible how warm people become when you make a simple offer like that.
Are there any pieces of everyday gear or travel technology you wish existed that don't?
I wish there was a jacket with a tab that, when pulled, instantly deployed large 360 degree airbags around me. I would use it every time a creepy dude tried to approach me on the street and/or if I was falling off of a cliff.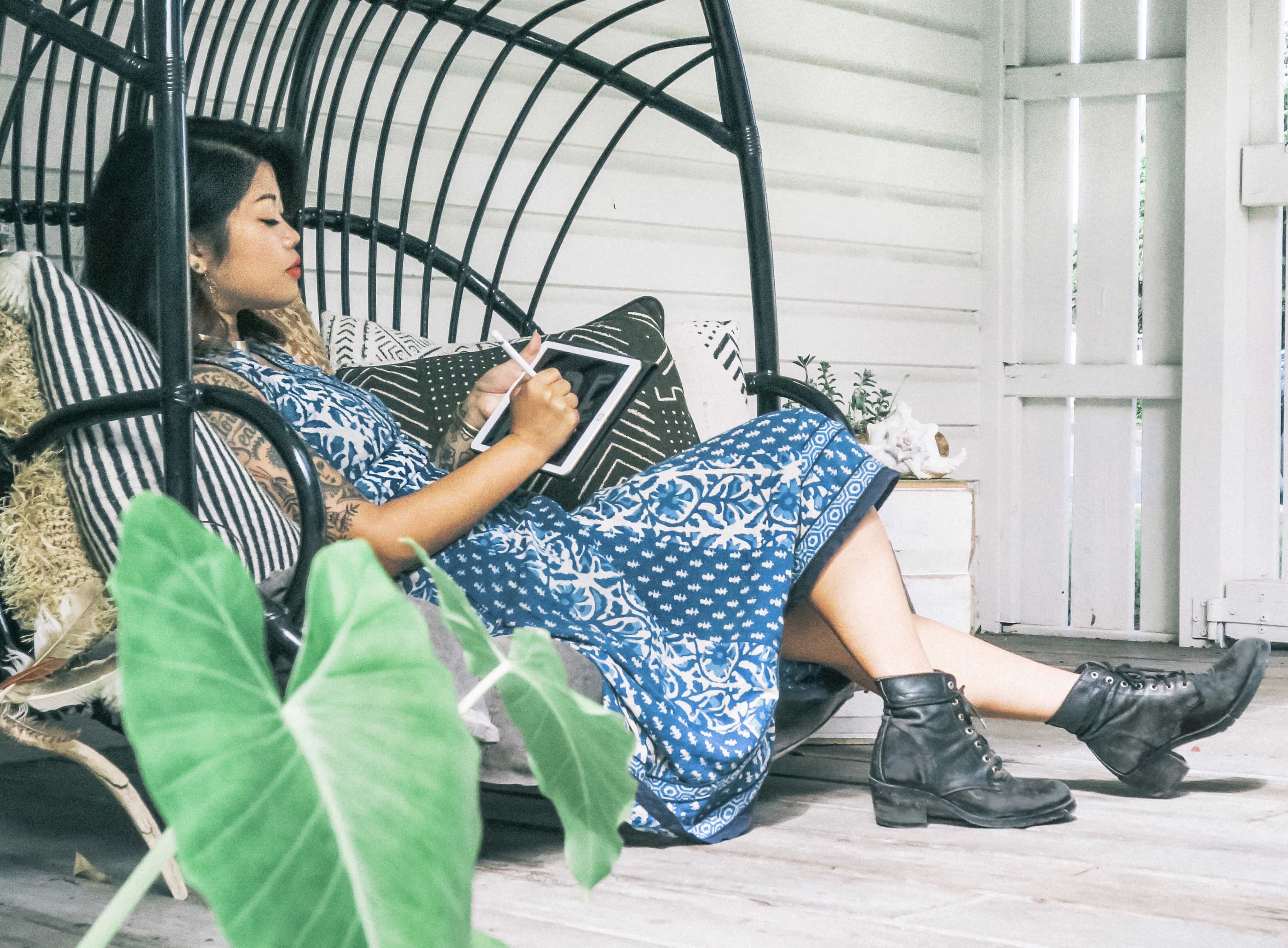 What do you miss most when you travel?
Definitely my Vitamix blender for fruit & veggie smoothies. I used to own a small travel blender too, but when I decided to travel with just a carry-on bag it was impossible to bring it with me. Reluctantly, I had to chew all of my food this year.
You can find Lauren on Instagram.