Tell us a bit about yourself
My name is Jackie and I work for an airline. No, I am not a flight attendant. I have a typical corporate office job and I'm very happy, but the flight benefits are the real perk! My favorite thing to do is find weekend or day trips. There's nothing better on Monday morning when everyone is sharing their weekend stories and your response is, "I went to Paris." I do take normal vacations but my destinations tend to rely on what flight I can get on. As an employee, you get free/cheap flights but you travel standby. This means you always have to have a backup plan… or several. Many of my trips have not been my original plan but they have all been worth it.
What's your favorite destination?
Again, many of my trips have been because I made it on the flight and not because I've been dying to go there. I've been to Paris the most. It's easy to get around the city or take the train somewhere else in Europe. My recommendation: buy a bottle of wine, sit by the river and enjoy the views and people watching. It's also very helpful that there are several flights to U.S. cities in case I'm having trouble finding an open flight home. My absolute favorite destination is South Africa. I'm an animal lover so any place where you can observe wild animals is a place for me.
What are your "Trusty Three" travel items?
Jackie Austin's Trusty Travel Items

Compression Socks: No specific brand. I got mine from my local pharmacy and picked the lightest compression available in a women's size small. A high compression amount would probably feel too tight and uncomfortable. Although, I'll admit, at first they can be a little uncomfortable but you get used to it and forget. I got these for my 16 hour flight to South Africa. Now I wear them for every long flight. They help with blood flow and reduce aches and swelling. Could be handy on a long train or bus ride too.
Brookstone International Converter/Adapter: I don't know the exact model of mine but it's pretty old so they probably have a newer version. Anyone who travels internationally has one of these but I like this one because it has the prong outlet and TWO USB outlets.
Medicine/Vitamins: I always bring ibuprofen with me. I also like to bring allergy pills, a nasal decongestant, probiotic, Vitamin D, etc. You never know how your body is going to handle different foods, climates, or environments. The Pedialyte is for hangovers; definitely saved me after a beach pub crawl and only a few hours of sleep before taking a ferry boat and tiny prop jet to Manila.
What's your favorite travel hack?
Bring your own snacks! I highly encourage eating the local cuisine. However, sometimes you get hungry at weird times, sometimes local cafes are not open, and sometimes you're going to be out in a remote area with nowhere to get food. My favorite snacks to bring are KIND bars, CLIF bars, Perky Jerky, and nuts. One time I went on a private snorkeling tour in The Philippines and snacked on Perky Jerky during the boat excursion. If you like to do physical activities like me, you're probably burning a lot of calories and you don't want to get hangry!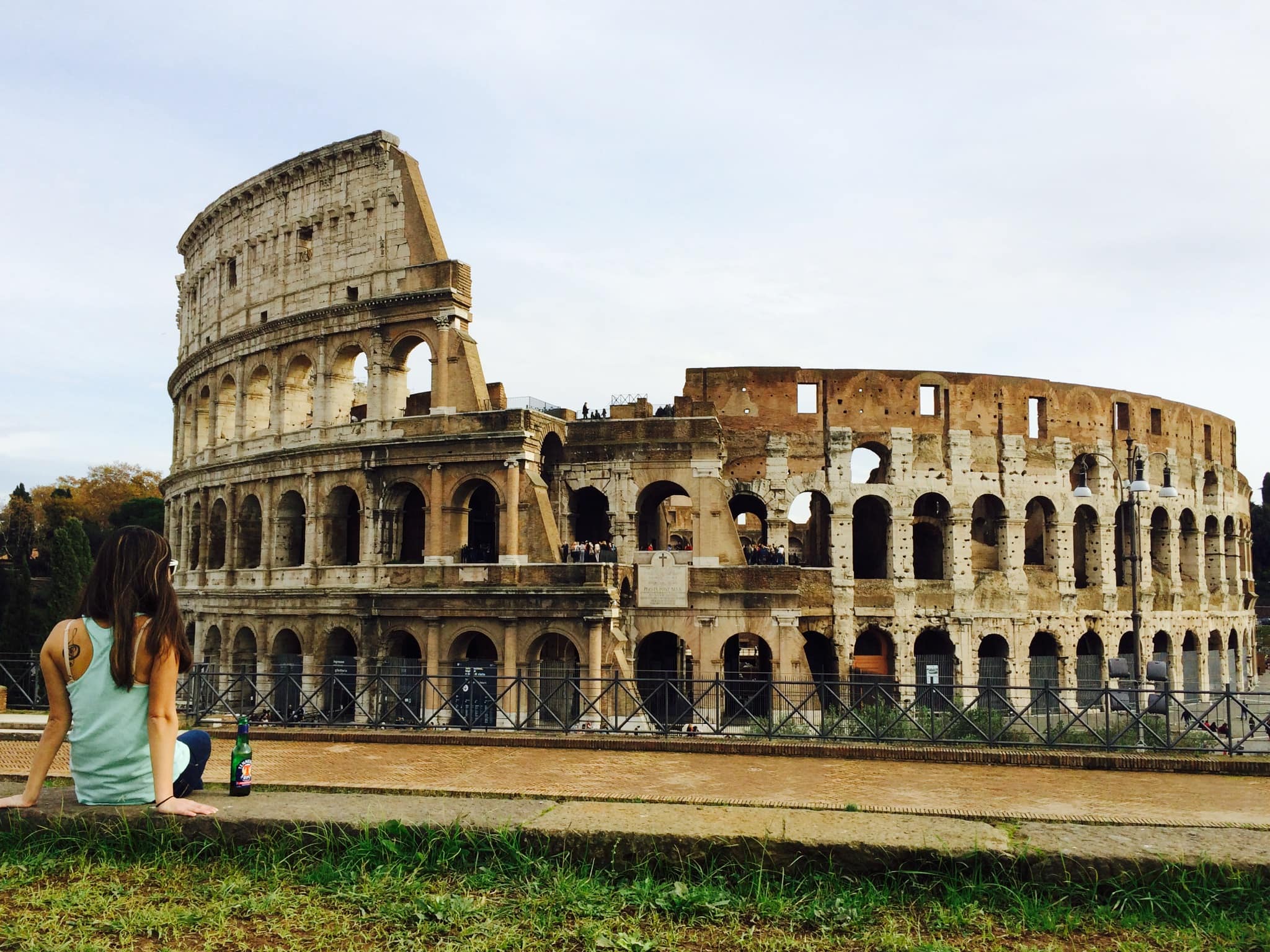 Are there any pieces of gear or travel technology you wish existed that don't?
Is there a travel meetup type app? It would be nice to have an app to message others traveling in the same destination at the same time. You could get real time advice or hang out with others that are planning on doing the same things you are. Book a tour together, go hiking together, or just meet for drinks. Staying in a hostel works too but if you're an introvert like me, sometimes it's easier to start a conversation via text rather than face to face.
Editors Note: Some people have luck with Courchsurfing for this!
What's the weirdest thing you carry with you while traveling?
Wool socks just for the plane. I hate doing it because it's one more thing to pack but I get so cold on those long flights!
Any closing thoughts or advice?
Consider traveling during an off-season. Look up the least busy time of year to travel to certain destinations. This is especially directed toward any fellow airline employees out there.
Pros: Hotels may be cheaper, discounts on activities, there will be less tourists causing long lines and random people in your pictures, and flights should be more open.
Cons: Some places may be closed and you may run into poor weather so do your research ahead of time.
The best example I have is my trip to Greece and Rome over Thanksgiving week a few years ago. I didn't have to worry about making it on any of my flights the whole trip, including ZED fares on other airlines. Rome was beautiful and not filled with people everywhere like I've seen in pictures. Greece was pretty desolate, especially Santorini. Hardly anything was open so we were unable to do any activities. Sound terrible? It wasn't. It felt like we had the entire island to ourselves. We bought snacks and drinks from a market and sat on our hotel villa patio overlooking the water and other islands.
My last piece of advice – whether you have a day, several weeks, or several months; just go!
Follow Jackie's adventures on Instagram!