Tell us a bit about yourself
We are Julie and Zach Ruhl, a couple who fell in love with traveling when we fell in love with each other. Traveling has been a huge part of our relationship, and we plan on it being a huge part of our entire lives. Our next step in our travels, and in life, is to start a year-long road trip where we will adventure through the Western USA and Canada, hiking the Rocky Mountains and exploring the Pacific Coast. We are converting a van into a tiny home for the trip, and will live either out of the van or out of a tent in back-country hikes. You can't live out of a van without being minimalist, so a lifestyle of minimalism is the life for us. Take what you need and need what you take!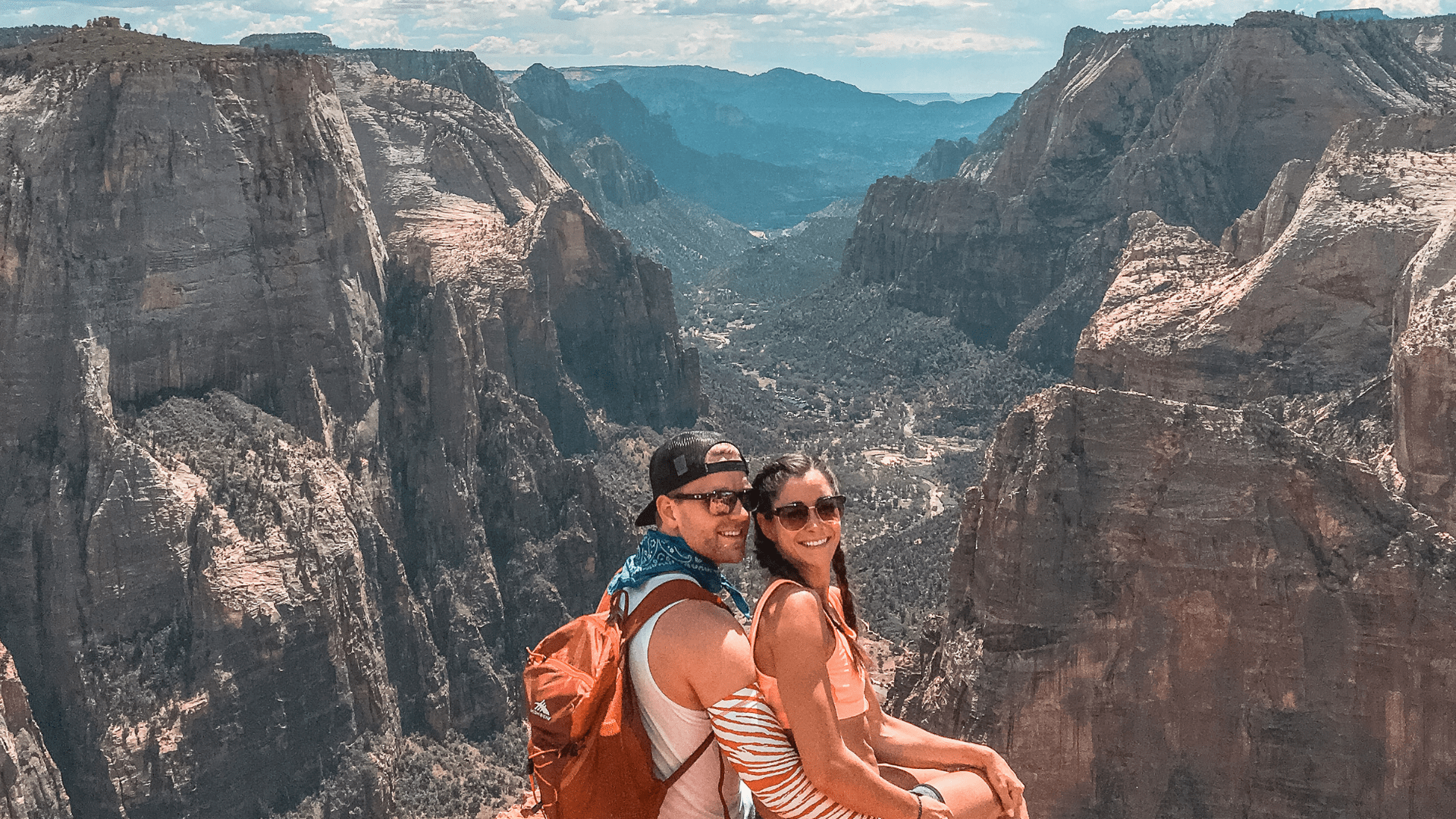 What's your favorite destination?
Our favorite destination (so far…) is Croatia! We took a family Eurotrip there and were blown away by the country. First off, the people were unbelievably welcoming, and showed us so much love. Second, the coastline is every bit as beautiful as any on earth! Third, Plitvice Lakes National Park. The waterfall wonderland in Central Croatia is unlike any place we've ever been. It is a straight up stunner, plus we got engaged there! Croatia will be in our hearts forever and always.
What are your "Trusty Three" travel items?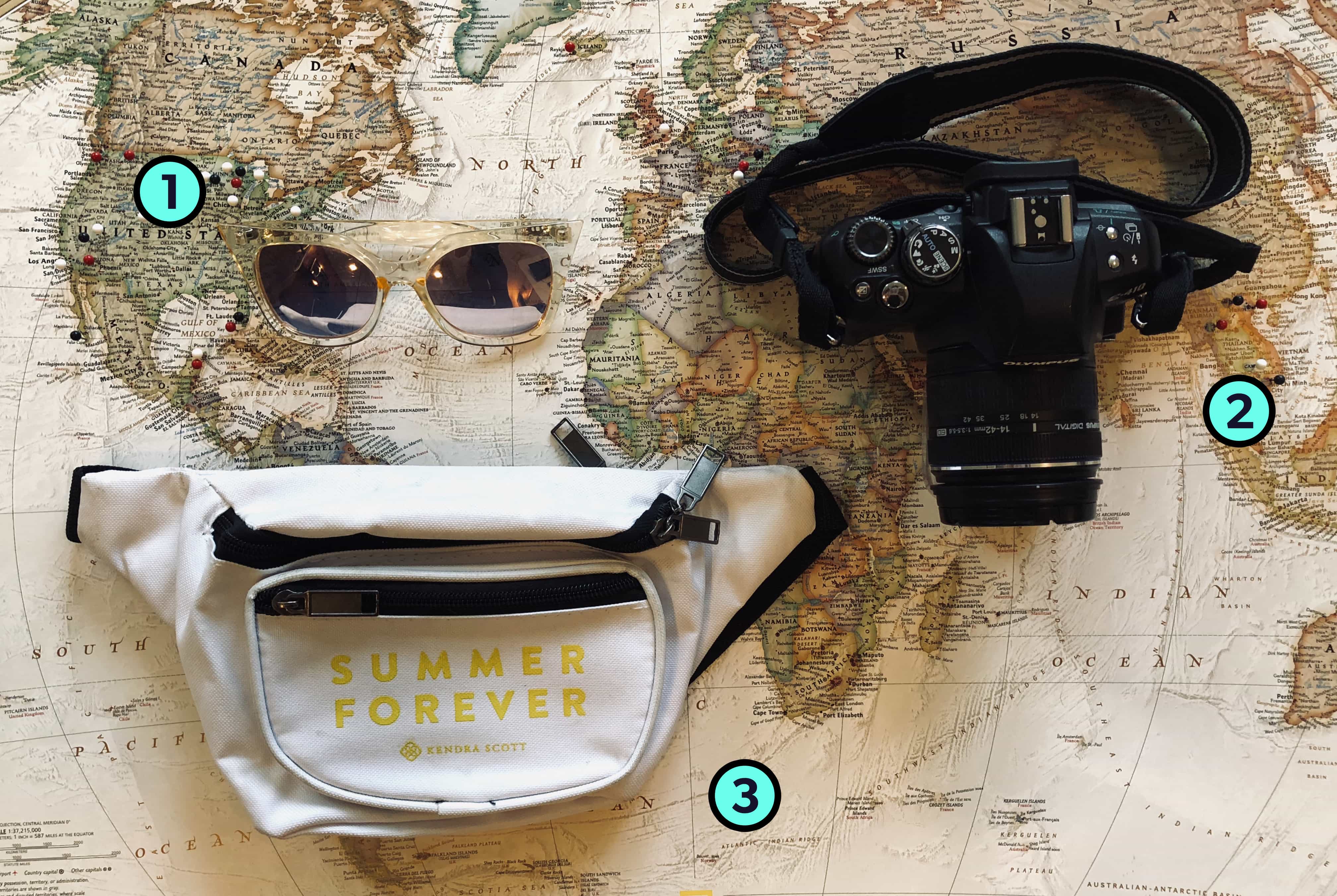 Sunglasses: While we are traveling, we are outside. Without fail. Far and away our favorite activity is hiking, and hiking a mountain on a sunny day is pretty difficult without some shades. Our second favorite activity is biking. Renting 2 wheels to experience a new city is the best way to do it in our opinion, and biking is another activity where a little eye protection is necessary, both from the sun and maybe an errant pebble or two.
Camera: An Olympus is our weapon of choice. We love to capture our adventures on film, both to share with friends and to remember our travels when we're old and grey. We try to capture at least a few shots from every place we visit, and our Olympus is a perfect companion for that.

Editors Note: We help people find the best cameras for travel here.

Fanny Pack: Everyone feels awesome in a fanny pack. If you don't, then you're lying to yourself. In addition to the fashion statement, a fanny pack is a perfect travel companion. Space to store your phone, passport, aforementioned sunglasses, money, snacks, camera equipment, the list goes on. Maybe the better question is what can't you bring in a fanny pack? One of us is always rocking a fanny pack on our travels.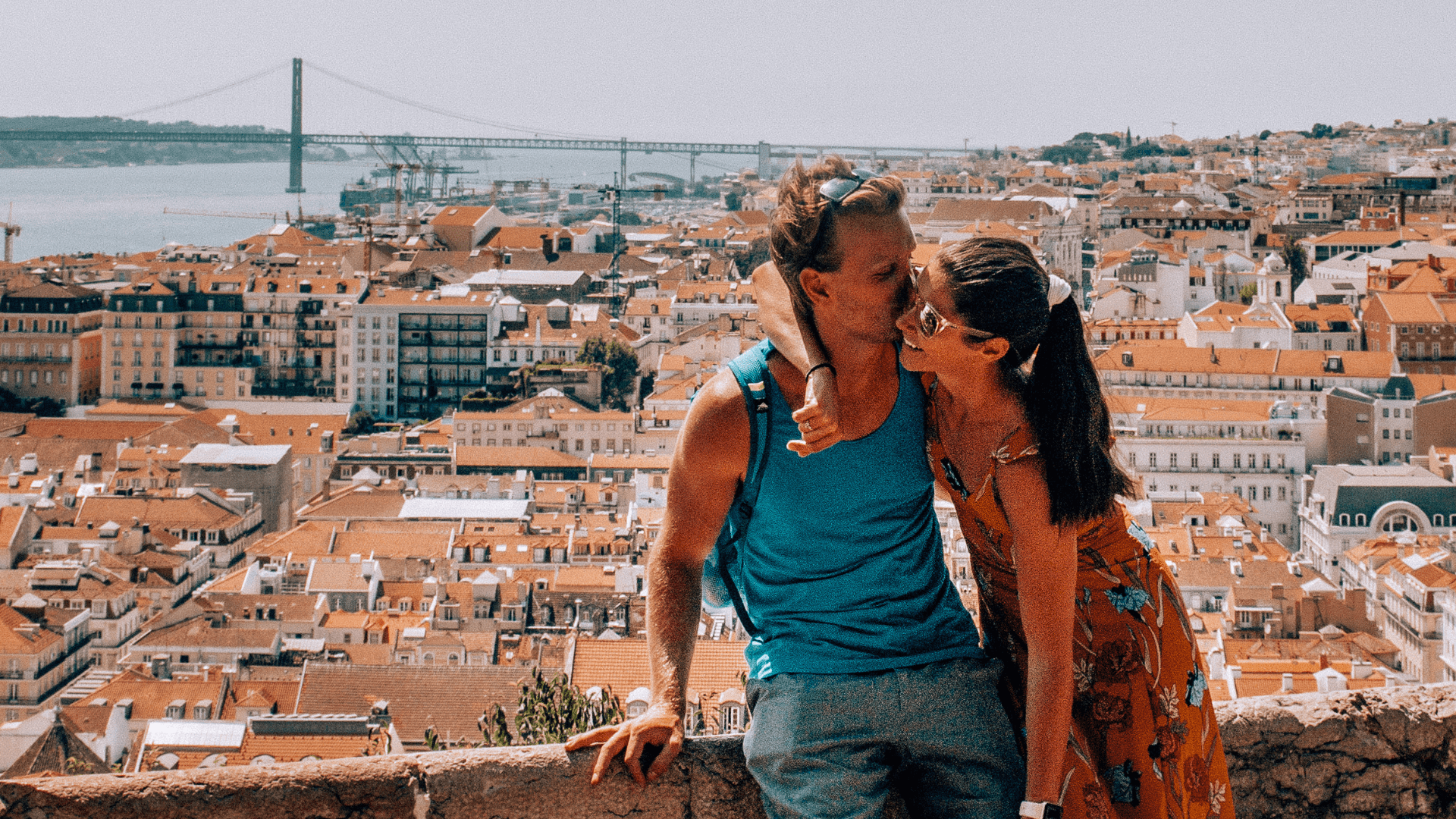 What's your favorite travel hack?
We don't choose destinations, then book our travel. We have a list (usually ten or so) places we would love to go to, then we set-up Google flight trackers for those destinations. That way, we get alerts when flight prices to any of those destinations are dropping, and we can book a super cheap flight to somewhere we'd love to go! Using this strategy, we've gotten AMAZING deals on flights to Denmark, Vietnam, Spain, Glacier National Park, and more!
Are there any pieces of gear or travel technology you wish existed that don't?
A 'Wake me up for snacks and drinks' eye mask for long plane trips. Would get a laugh from the stewardesses and you make sure to never miss out on meals! Sounds like a win-win to us…
What item do you miss most when you travel?
We are both coffee fiends, but we are cost-cutters while traveling, and we love hiking early mornings. Sometimes stopping at a cafe is just not in the cards, and instant coffee in a room temperature water bottle doesn't always cut it. A travel sized (maybe solar powered?) coffee maker would be a game changer for us!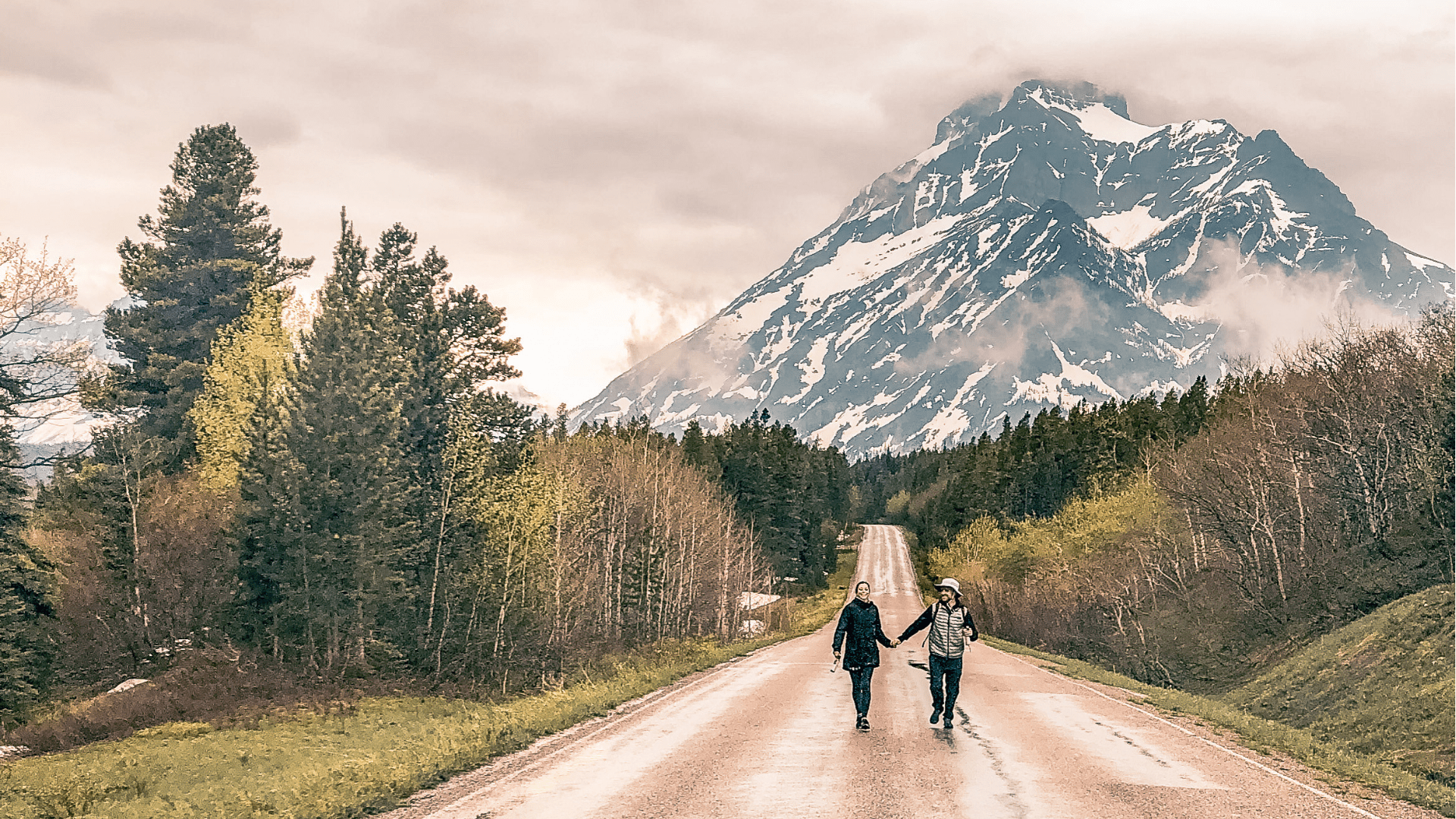 Any closing thoughts or advice?
While on our honeymoon in SE Asia, we decided to take an overnight bus from Hanoi to SaPa, where we were hiking the Vietnamese mountains and exploring the rice fields. The overnight bus is a 6 hour trip with no bathroom, where each rider has a reclined seat that they sleep on for the entirety of the trip. We were night bus rookies, and 2 hours in Julie started elbowing me complaining that she really had to pee. 4 hours to go, this wasn't good. About the same time, the co-captain came and tapped my foot, saying that we hadn't paid properly. He didn't speak any English, and I spoke even less Vietnamese. Time to problem solve. I tossed Julie an empty water bottle and initiated a conversation on Google translate with this fellow, saying that we had already paid online, showing him the confirmation and all. Meanwhile, I hear the faint but unmistakable sound of pee spraying, but not landing in the intended water bottle. I shook it off, knowing that we could NOT be kicked off this bus in the middle of nowhere at 2:00 am. The co-captain and I finally made it to the same page, and one soiled blanket later we were all settled in for the night, now sharing one blanket for the remaining 4 hours of the trip. Moral of the story (other than avoid the night bus) is to always pee when you can while traveling, you never know when not peeing is going to backfire.
Follow Zach and Julie's adventures on Instagram!