Tell us a bit about yourself
Everywhere I go, I meet a new version of myself. I live on the end of a kaleidoscope and every person or place shifts my worldview, painting an entirely new portrait of me. Simply put, I am a multi-faceted being in search of all the facets.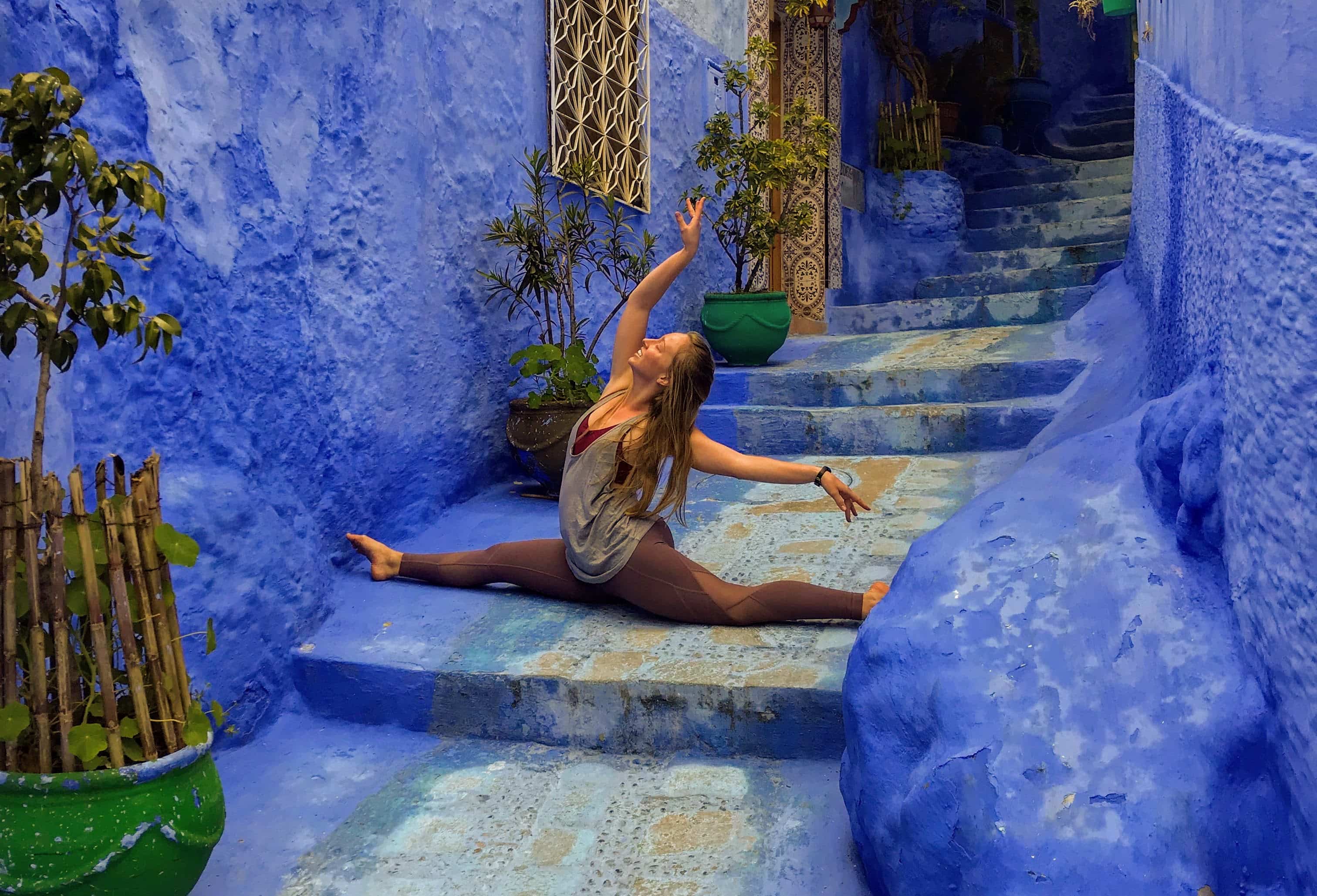 What's your favorite destination?
Come on… have you never seen Pocahontas?! You cannot step in the same river twice. Even if I return to a place, I don't see it as it is… I see it as I am. I am a traveler of spirit and aim to see even the old with new eyes. Anyway, I have fallen in love with everywhere I have been and want to return to all of the 40+ countries I have lived. I just haven't. The urge to explore still supersedes to desire to return.
What are your "Trusty Three" travel items?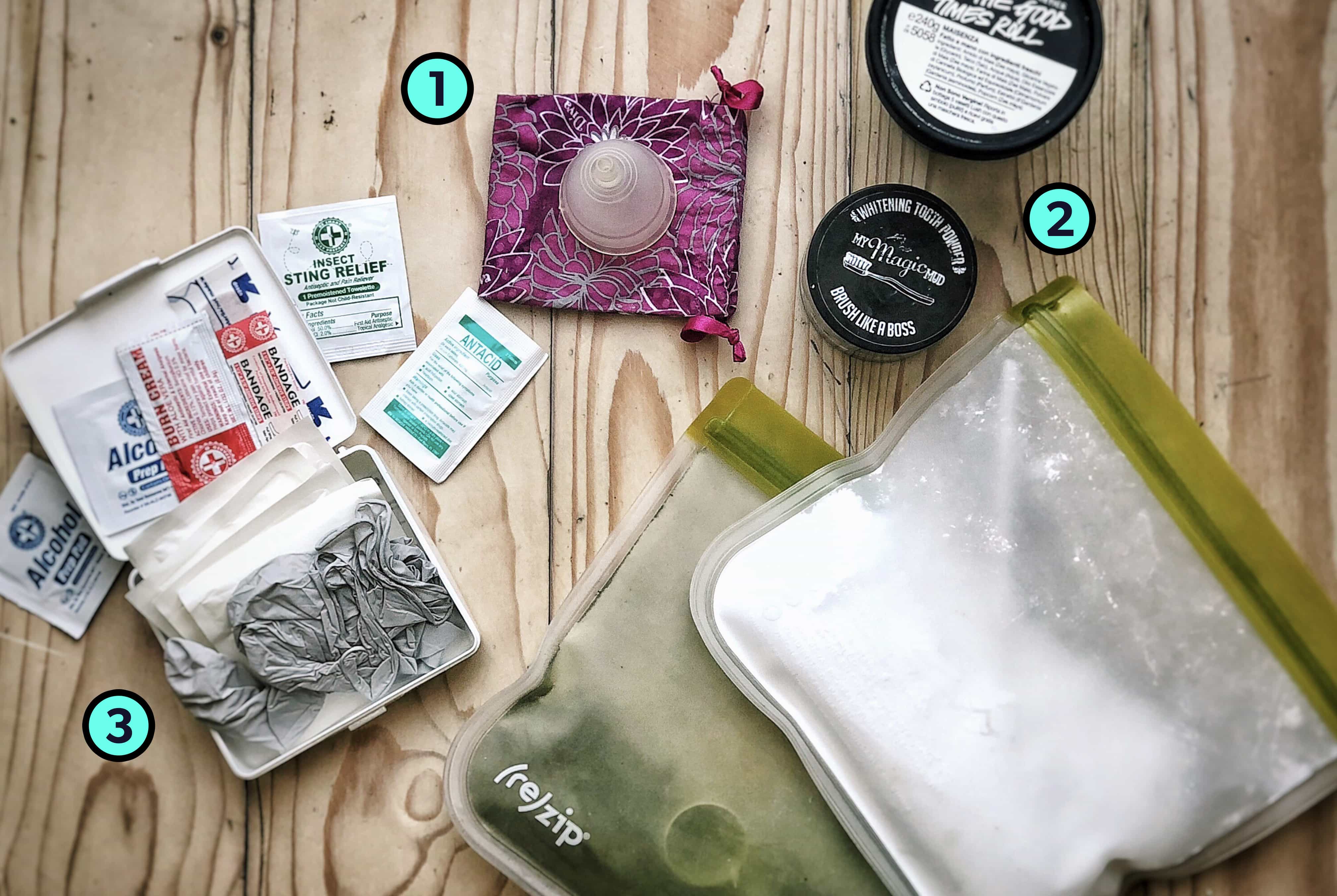 The DivaCup:
Have you ever gone on a search for tampons in a foreign country? Yea… it can be cringe-worthy. Nothing has been as big of a game changer in my travels as the DivaCup. Not only is this sustainable, easy-to-use, cost-effective menstrual cup eco-friendly, it makes traveling as a woman effortless. Here is why:

-It is nice to your vagina,
-It is designed for any activity,
-It is smaller than a box of tampons and minuscule compared to a bag of pads,
-You can wear the DivaCup for 10-12 hours,
-You'll never have to play an X-rated version of charades with a sales clerk in search of a tampon in a foreign country again.

With the DivaCup, I can adventure without fear. And can we circle back to the eco-friendliness? Gone are the days of buying pads and tampons and all the plastic waste that comes with them. Let that sink in. You will never have to go shopping for menstrual hygiene products AGAIN. #Freedom

Dry…. Everything:
I travel with a carry-on bag, meaning I have to abide by the liquid laws of the notorious TSA. Discovering dry versions of products literally sent me to giddy, euphoric, bliss, and I laughed with joy for days. To avoid a monologue about it, here are the soldiers in my dry rebellion:

–Facewash (Really anything from Lush is amazing…)
–Dry Shampoo
–Tooth Powder
–Four Sigmatic Mushroom Coffee
–Natural Vitality Magnesium
–Antioxidant Green Superfood Powder

First Aid Kit:
Every traveler should be CPR and First Aid certified and travel with a first aid kit. I am not going to go into all the situations where this comes in handy, just trust me and do it.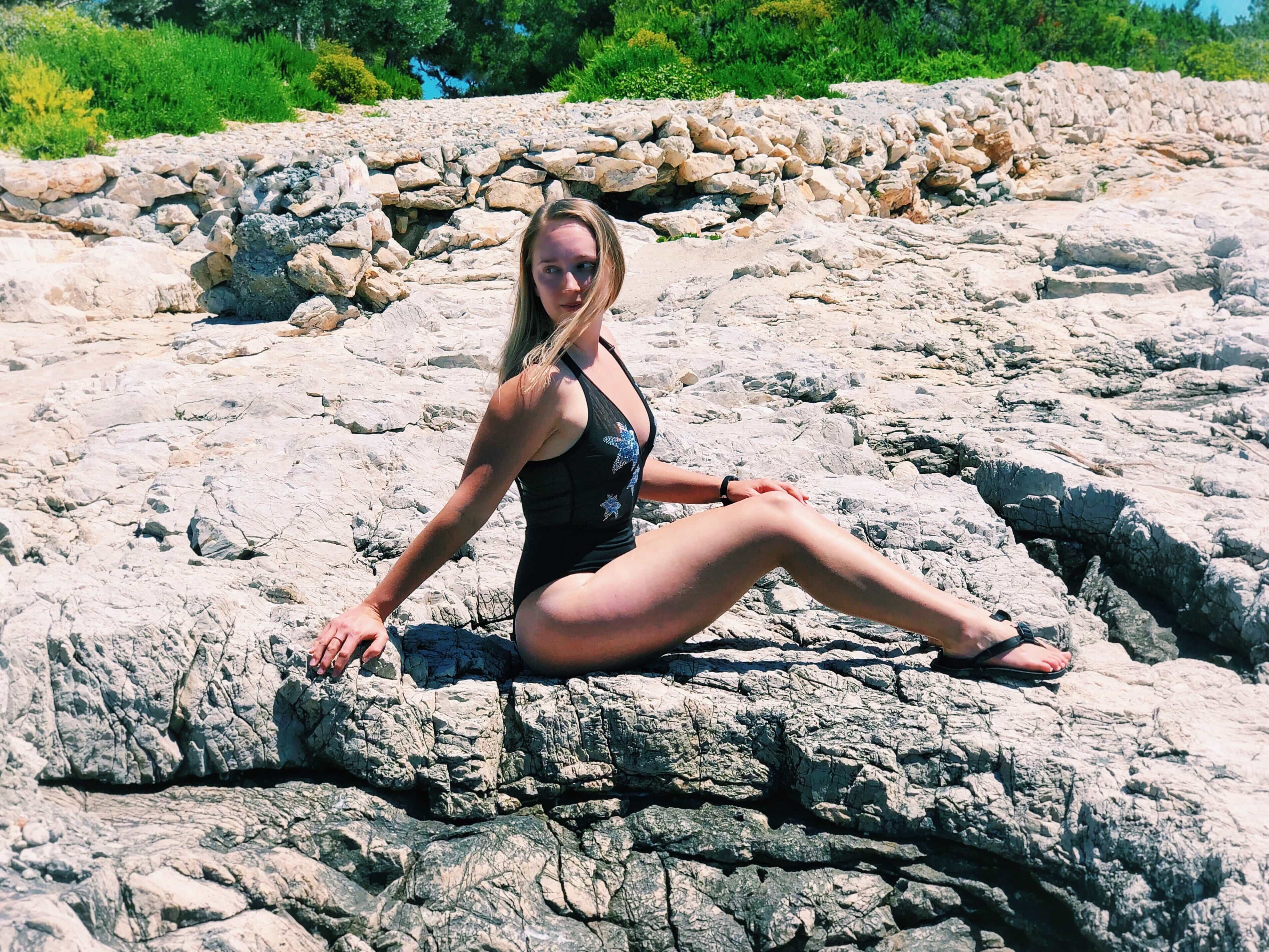 Are there any pieces of gear or travel technology you wish existed that don't?
No idea what the solution is, but there are things I want to do or learn that I would need to be in one place for an extended period of time to do, like learning to pilot a hot air balloon. I would love to be able to pick up my lessons wherever I go.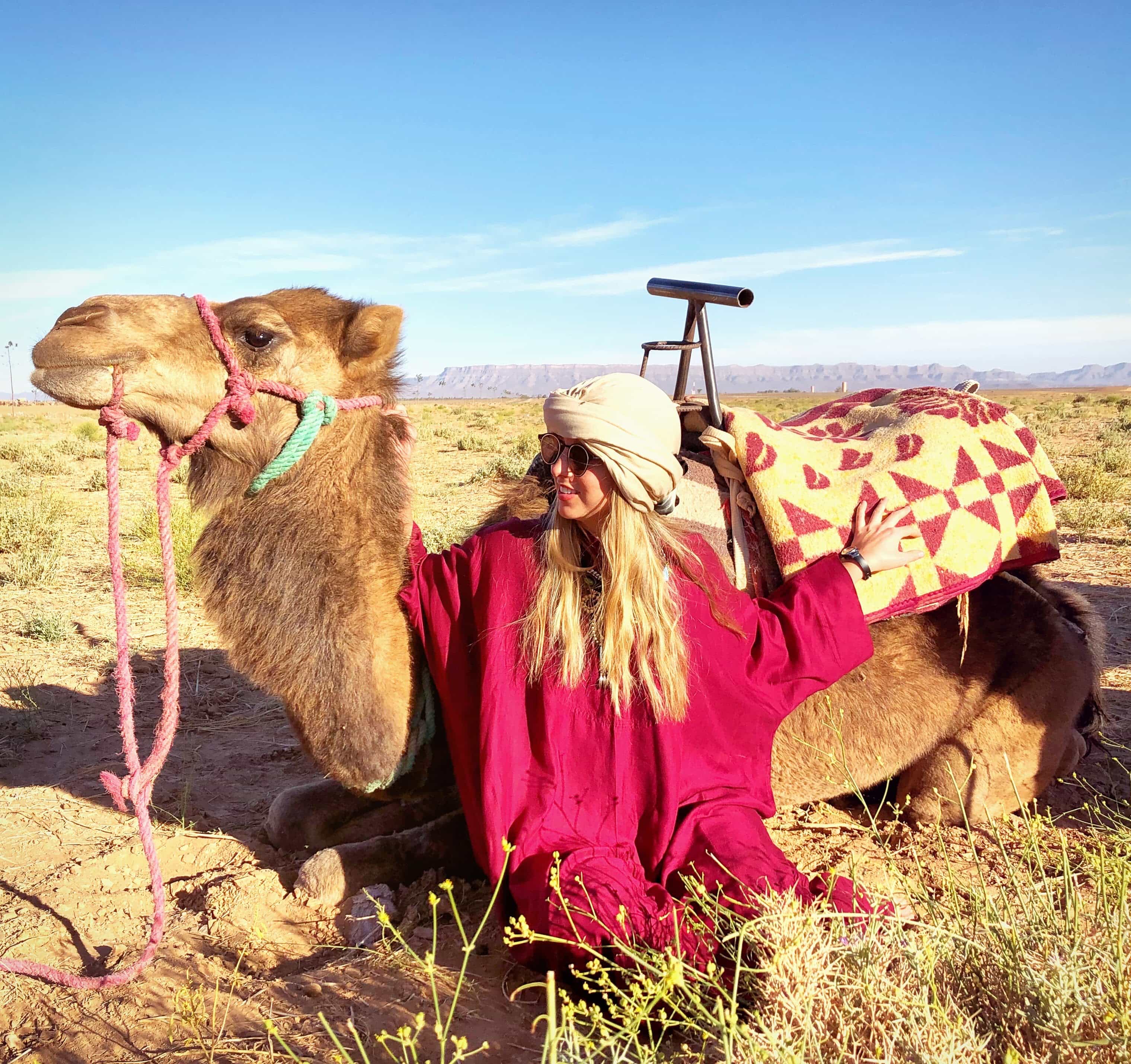 What item do you miss most when you travel?
I miss all the friends I make along the way. I wish there were travel sized versions of all of them and I could take them with me everywhere I go.
What's the weirdest thing you carry with you while traveling?
Thank you cards. I know they take up a lot of space, but I love giving people thank you cards.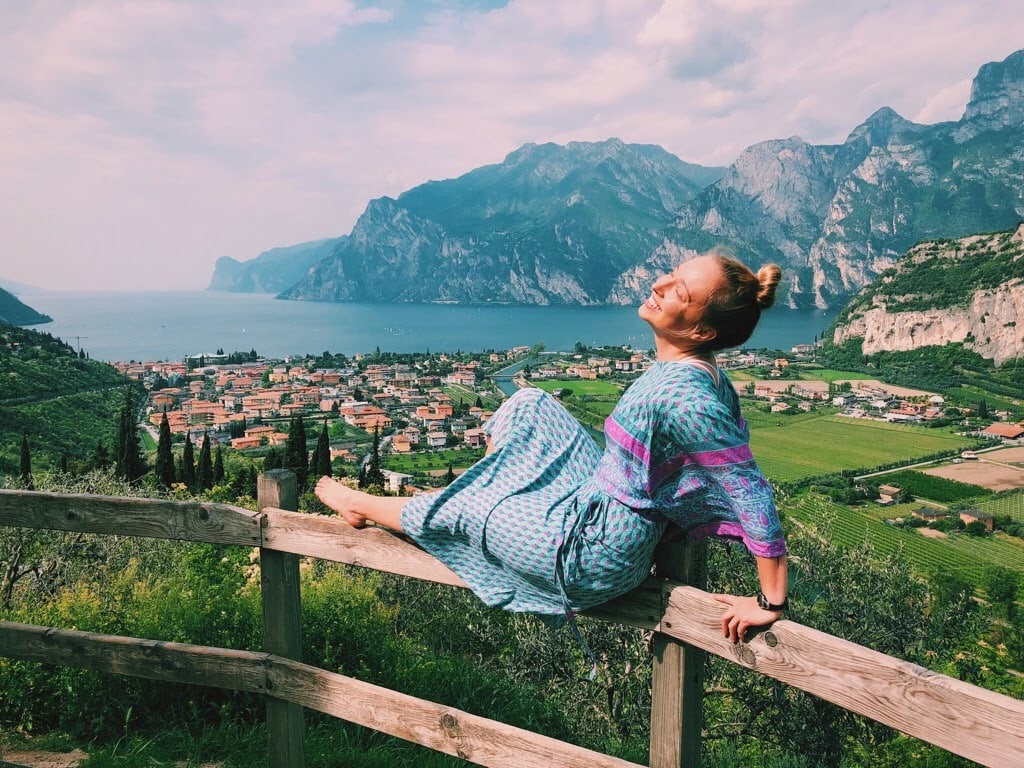 Any closing thoughts or advice?
Everything you could ever need is already inside of you.
Follow Britney's adventures on Instagram!