With the pleasures of traveling also come the many obstacles you encounter along the way. From the moment you think of a destination to the first step you take inside your home after getting back, there are a lot of things to consider. What should you bring? Luggage or a travel backpack? What airline seat should you book? Airbnb or hotel? What's a "3-1-1" bag? These are all valid questions. Don't worry; even those with travel experience might find themselves scratching their heads over a few things occasionally.
Fortunately, we here at Pack Hacker have gone through all the trials and tribulations of travel countless times over the years. We've gathered all of our travel tips and tricks so they're easy to reference during your next trip. So, sit back and get comfortable before you read up on these travel tips!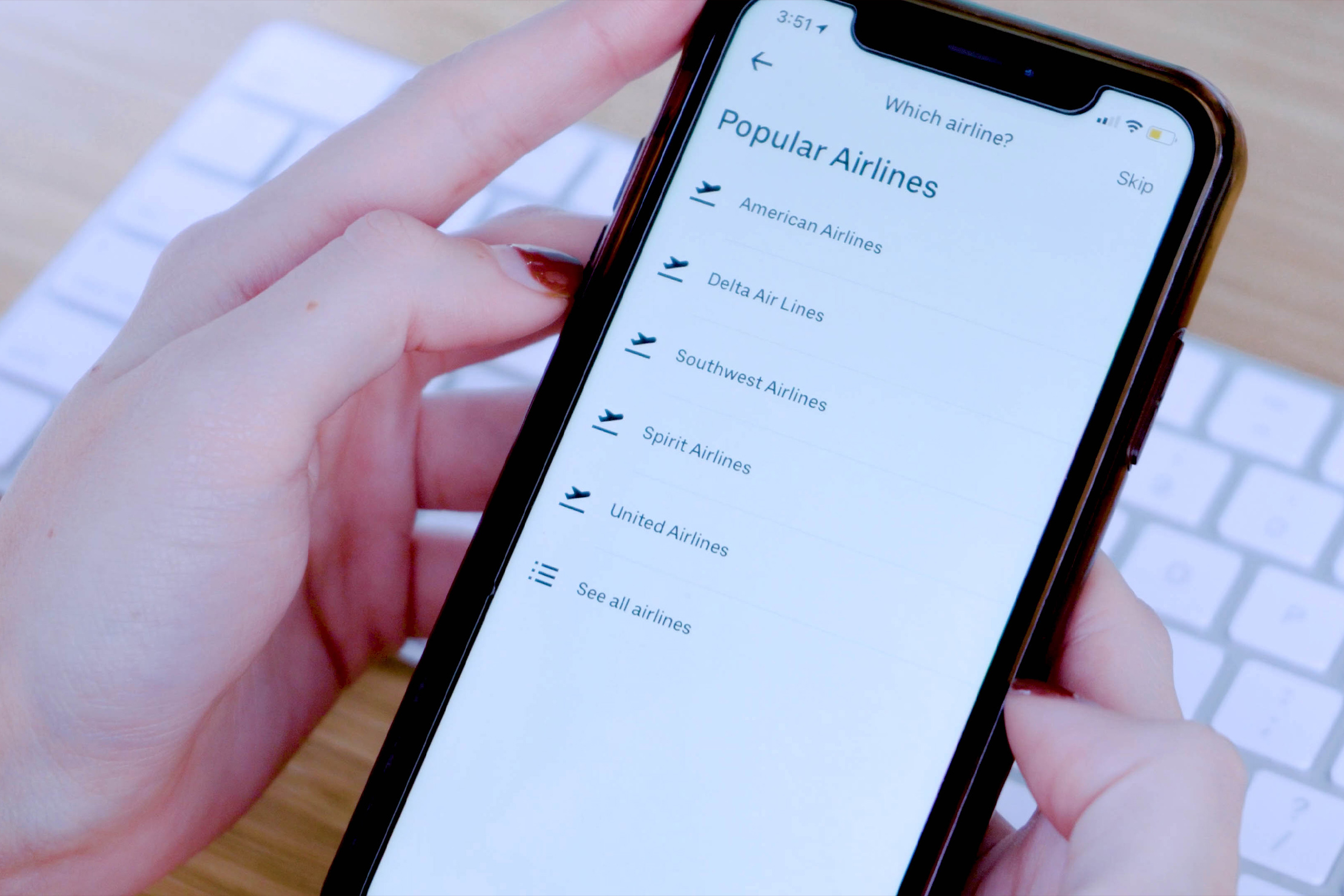 Preparing For Your Trip
Research your destination: More than just looking up the tourist spots you're gonna visit, it's important to learn rules and regulations. Certain countries have strict rules on what you can bring into their borders for a multitude of reasons, and these are usually checked as soon as you land in their airports. It's also worth looking into service centers for your electronics in case they break during your trip.
Ask your accommodations: Before you start packing, check to see what amenities they already provide so you can save some cash and packing space.
Traveling solo?: If you're going to be traveling solo for the first time, remember that the key is to challenge yourself while also having fun. There's no shame in playing it safe by choosing destinations you're comfortable with. A place where you speak the local language, for example, is a good way to practice. If you're up for the challenge, you can stay at a hostel if you thrive interacting with other people.
It pays to prepare: Some travel amenities charge for single supplement, which is a premium fee charged to solo travelers planning to use those amenities designed for two or more users. Tour packages catered to groups typically have this, and so too do hotel rooms and amusement park rides. To get around this, some companies can pair you with other travelers if you ask. Look at the fine print before booking or availing these amenities to avoid the extra fee.
Learn a few key phrases: You can play it safe by learning a few key phrases in your destination's local language. Locals may not understand English, and translation apps may not work or be available at all times. Plus, we're sure the locals will appreciate the effort you're trying to put in.
Research the airports you'll be flying through: Scout out stores, unique features and amenities, and layouts so you won't get lost. This will also get you excited for the trip ahead since a lot of international airports usually showcase an ambiance unique to the location.
Review your itinerary: Even the most well-thought-out plans can get derailed. Flights can get delayed, traffic jams occur, and the weather turns bad. Make sure you have your accommodation's contact information so you can notify them of delays.
Leave a trace: Take photos of travel documents and keep copies in a secure flash drive, your laptop, or smartphone. Keep a spreadsheet of key travel info and share it with close trustees, like a friend or family member that isn't joining you on the trip. Organizing these copies will help keep them easily accessible in case authorities ask for them, too.
Have a backup: Mark nearby alternative spots to check out in case the one you want to go to is closed. Indoor options are a must in case it rains, or just pack a jacket. Make sure to also look up alternative transportation like ridesharing, shuttles, and trains.
Travel insurance: You never know what's going to happen in a new place, so better to be safe than sorry by getting travel insurance. They cover most accidents, and some even provide reimbursement if you need to cancel. Make sure to check with your existing insurance provider in case they offer add-ons.
Safety: When picking your accommodation, try to choose a location that's populated and with reliable 24/7 transportation. You can also invest in a portable travel lock if you want added security for your room. As for your bags, brands like Pacsafe offer extra security features, which you may want to consider as well.

Top Travel Tips You Need For Any Trip | Pack what you need, but remember that you'll be carrying all of them.

Travel Gear Tips

Choose gear wisely: Backpacks with bungee lashes offer a quick and easy way to stash bulky and heavy items. Plus, they'll be easy to remove in case they ask to check your bag's size at the gate (you can wear said gear in the meantime). However, extra features like these (such as removable straps) can add to overall weight, so we prefer bags that make these optional and removable.
Gear with the most value: Consider that your gear has more than one use. For example, a packable jacket can also be used as a neck pillow or as a blanket. Less expensive gear can also bring near the value of their most expensive counterparts. In our experience, compression packing cubes work do a good enough job versus vacuum-sealed ones, and they don't require additional hardware to set up. Additionally, we prefer gear that can be used every day in addition to travel.
Invest in quality items: Picking gear with durable materials will save you money in the long run. Materials like YKK zippers and CORDURA nylon are our usual go-to materials for their good reputation and widespread use. Easily replaceable items like toothbrushes and resealable bags are room for compromise since you're ideally replacing them on a regular basis.
Wait for the right time to buy: Packable jackets, for example, usually launch in late summer and early fall, while travel backpacks launch in the spring, just in time for summer. You can time your purchase when the new release launches so you can decide whether the new version is worth it or if the old version satisfies your needs.
Correct fit & size: Finding the right size of bag for you is important for comfort and ergonomic reasons. Bags that are too bulky can encumber you, and bags that are too small can feel too tight. Features are also key. Bags with extra straps and belts can rest more comfortably on your body at the expense of extra weight from the additional hardware.
Go for soft bags, not rigid: Bags that are not made of stiff materials with well-structured frames squeeze into overhead bins and under seats more easily. Travel backpacks and duffle bags are typically good options, plus they usually have easily accessible secondary pockets for items you might need to reach for during the flight.
Know your gear: Make sure that you've familiarized yourself with all of your chosen gear's features. Backpacks can have extra straps, pass-throughs, hidden pockets, and attachment points you may not be aware of, so make sure to study the spec list on the brand's website.
Power: Pack an outlet splitter and a battery bank to keep your devices topped up. Terminals usually have limited sockets available, so having a splitter is a good way to add more, perhaps even enough to share with others. Once you're aboard your flight, a battery bank will keep you going if there are no sockets or USB ports available.
Choose tech wisely: Remember to get a local SIM card so you can stay connected with friends and family. Active noise-canceling headphones are also a worthwhile consideration, or you can just go for traditional earplugs. More important are travel adapters, especially if you're traveling to a different continent where they use different sockets.
Finding weight: You can get your bag's weight by getting on a bathroom scale with your bag, then taking your own weight and subtracting the two values. You may also head to your local post office or pharmacy, which should have scales of their own (remember to ask nicely).
Reduce weight: In case you find out that your total weight is over the restrictions, there are ways to reduce it. Tech items often weigh the most, so that's a focus of weight reduction (batteries, in particular, weigh a lot). Footwear is also a major culprit, and a bag's empty weight is also easy to overlook—we aim for a bag that clocks in under 4 lbs without anything inside.
Going carry-on only: Forgo extra luggage costs and just go for a carry on or whatever the base fare includes. You'd be surprised how much gear you can fit into a travel backpack. Plus, you get to skip waiting for your luggage to be unloaded. Once you learn how to pack a carry on, you'll be able to pack minimally for any trip. If you need a little more help figuring out what to bring and what to leave behind, check out our packing lists.
Use a sling: It'll serve as a dump pocket for all the items on your person when you have to go through airport security. This way, you won't have to scrape every dime and key you've just tossed into the bin after they've gone through the scanner; just grab the sling and go. It's also a convenient place to put travel documents so you're not always hunting for them. Not a fan of the look? Pouches or other organizers will do. During the flight, you can then use the sling to access anything you might need while flying, like toiletries and snacks.
Use a toiletry bag: This can be as simple as a resealable bag (which the TSA's 3-1-1 rule recommends) where you can throw in all your travel-sized toiletries. In turn, you can put this in your sling so that you can easily use it once you're boarded. Alternatively, you can also go for a separate toiletry bag (though you'll still have to follow the 3-1-1 rule, which we'll explain later) and put that in one of your carry-on's secondary pockets.
Bring your own snacks: This isn't limited to candy bars and granola, either. Cup noodles or other food that only require hot water (which the flight attendants can provide) are okay, too. Bringing a refillable water bottle can also save you from costly (and wasteful) bottled water. You're also technically allowed to bring frozen water, which won't count towards your allowance, but bringing a block of ice all the way to the airport isn't an ideal solution.

Top Travel Tips You Need For Any Trip | You'll be answering to TSA agents and flying with other travelers, so remember to smile.

Flying Tips

What time you fly matters for comfort: Morning flights may be smoother since strong winds typically happen more during the afternoon. On the other hand, red-eye flights are also usually smooth since winds are typically calmer at night. This will help you get better sleep.
Where you sit has its pros and cons: For example, seats in the middle of the plane experience less turbulence, while seats at the back are closer to the bathroom and flight attendants (though you'll be served in-flight refreshments last). And for those who are eager to get to their hotel room, seats at the front are closer to the exit.
Aisle or window seat?: This is an age-old debate, but here are the well-established pros and cons. Window seats are less disturbed because your neighbor won't have to pass by you. Conversely, aisle seats are easier to get out of. Other details include which side of the plane to choose. You may want your dominant (right) arm to be more free, so an aisle seat on the left will let you stretch it freely. Oh, and whoever picks the middle seat, we salute your sacrifice. Speaking of middle seats…
Flying with someone? Book the aisle and windows seats: Other passengers are unlikely to book a middle seat. If someone does get in between you two, offer them the aisle or window seat. That said, be prepared for them to say no—you can't force someone to move. It's all about compromise and strategy, you see.
Upgrade to the first rows of Economy: These seats are required to have enough room for bassinets, so they usually have more legroom. However, this also means there's a good chance of being seated near a (crying) baby or losing out on in-flight entertainment, as those seats don't always have a TV screen.
Airline size and weight restrictions: Mind the regulations of the airline you're flying with pertaining to personal items, carry-ons, and checked luggage. If you're flying with multiple airlines, go with the tightest restrictions. Remember that airlines typically factor in both size and weight and not just one or the other. Consider packs with compression straps, or go for a small pack altogether to limit size. If you're stuck with the bag you have, you can always opt for an airline with a more lenient carry on compliance; just be sure to do this in advance.
Pack smartly: Personal item bags like slings are less likely to get weighed, so pack your hefty tech like power banks there. Remember to arrange your gear to prevent your bag from bulging and raising suspicion from security. You can also distribute gear weight among your group if you're traveling with friends. That said, don't put everyone's toiletries on one person, as that could easily violate the TSA's 3-1-1 rule, even if they're in individual bags.
Be organized with your packing: Use packing cubes and pouches that TSA can easily check. This makes their job easier and the whole process faster if your bag gets flagged.
Strategize your parking: You can park further away from the terminal to save on money, though you'll have to factor in shuttle times. Or you can skip using your car entirely if you're traveling long-term and just take a taxi. Parking rates can get expensive. Look into shared shuttles at your destination if you want to avoid having to rent a car, though be sure to schedule it ahead of time.
Be at the airport early: As a general rule, we arrive two hours before a regional flight or three hours before an international flight. Boarding usually starts 30-50 mins before takeoff, so plan accordingly and be sure to factor in parking and security line times.
Check in early: Set a reminder so that you don't get bumped off an overbooked flight. Save your boarding pass in your phone so you can bring it up easily when asked for it.
Pay for checked bags in advance: It's sometimes cheaper, and printing your tag and dropping your bag off at the prepaid counter lets you skip the line of other travelers waiting to check in their bag. Take a pic of your bag before you do in case it gets damaged later. Use a TSA-approved lock, though don't spend too much on one in case TSA needs to cut it open
Electronic check-in versus physical: You're more likely to have your bag inspected or weight checked if you go through the staff versus online or through a kiosk. Walking up to the counter increases your likelihood of being flagged simply because you're there.
Free bag check: Once the cabin is fully packed with carry-ons, airlines will typically ask for volunteers to have their bags checked into the cargo hold instead for free. You can use this opportunity if you think yours will get flagged.
Use your jacket's zippered pocket to store loose gear: An alternative to a sling, you can use your jacket's pockets to stash loose gear before putting it in the bin or inside your bag.
Make your food easy to check by security: Protein bars and large cheese wheels can set off the alarm, so put them in a clear Ziploc bag so the TSA agent can see what they are. Certain countries also have restrictions on what food you can bring, and certain foods count as liquids, according to the TSA. A typical example of a food that counts as a liquid, but is not commonly thought of as one, is peanut butter.
Get ready before you hit the front of the line: A quick way to get through security is to put every pocketable into a sling, loosen shoelaces, remove large tech devices and 3-1-1 bags, and prepare travel documents to be presented. Save your boarding pass on your phone by taking a screenshot or saving the electronic file that's usually available for download.
Take advantage of airline lounges: While premium lounges require memberships, credit card companies often offer them as add-ons or bonuses, especially if you're a frequent flyer. Check with your credit card company if you qualify for these services or if they're offering a promo.
Trusted Traveler Programs: Like TSA Precheck, Global Entry, and Clear can save you time by allowing you to keep on your shoes and belt and letting you keep your laptop and toiletries in your bag.. Pro tip: save your known traveler ID in your password manager for easy access. Credit card companies may also reimburse you when you sign up for one of these.
Anticipate security lines: If you're not using any of those services, you're very like to encounter lines. The time of day and size of the airport can influence waiting in line times. Smaller airports have less traffic but also fewer agents, and that scales with the size of the airport. Flying off-peak hours can speed up waiting times. Airports sometimes list wait times on their website, so they're worth checking out.
Embrace delays: Check if there's an airport hotel in case there's a delay or cancellation. Sleeping pods may also be available in the airport itself if the delay isn't too severe. If there's a lengthy delay, consider doing a bit of exploring in the nearby town.
Dress comfortably: This one's actually trickier than it seems because it requires the right balance. Airplane cabins tend to get quite cold once the AC kicks in, so you're going to want to wear clothes that keep you warm. However, you also don't want to layer up so much that it impedes your movement and takes up precious space. To that end, we recommend using a packable jacket and merino wool clothing. They tend to be relatively thin and light while also being effective at retaining heat. Plus, you can compress a packable jacket into a travel pillow if you want one. You can also try compression socks to keep your legs warm and improve circulation if your legs and feet are prone to swelling.
Pay attention to alarm triggers: Certain hairstyles, such as buns and top-knots, can trigger the alarm because there's (theoretically) space to hide something inside. Similarly, hard-bound books and high-capacity battery banks can trigger alarms because the sensor isn't quite sure what to do with them. Consider switching to an ebook reader and smaller capacity battery banks if this is an issue that persists whenever you fly. Metal objects like soap bar cases are also sometimes culprits for triggering alarms, so try minimizing those as well.
Plan your outfit: Jewelry and accessories can set off the sensor and are a hassle to put on and take off. Sure, you can throw them into your sling and put them on once you're boarded, but for a less hassling experience, we recommend minimizing in this area as you fly.
Wear socks: You're going to be asked to take off your footwear when going through the scanner. Unfortunately, because of the heavy foot traffic, the floor around the checkpoint is quite dirty. As such, we recommend wearing socks so you're not walking around barefoot while you're gathering your gear from the scanner.
Head accessories can get in the way: Be aware that some head accessories can prevent you from resting your head on the headrest. For example, there are face masks that use a drawstring with a cinch that goes behind your head, and certain caps have bulky straps. Test out your accessories by resting in your car's seat if you want to check if they're going to cause comfort issues.
Obey 3-1-1: This refer's to the TSA's 3-1-1 rules on liquids. Simply put, the limit is 3.4 ounces for the size of the bottles, all in a 1-quart bag and only 1 bag per passenger. In case you were wondering, large bottles that only contain 3.4 oz of any liquid are still not allowed. We recommend travel-sized bottles/items with clearly labeled volumes. Clear bags/organizers and travel bottles are also recommended if you want to skip buying flimsy disposable ones.
Respect: TSA agents checking your bags and flight attendants performing sanitation checks are just doing their jobs. Be cooperative and follow the rules to ensure fast travel. Remember, even airport retail staff have the power to have you removed if they think you're being too hostile.
Wet wipes: Getting up each time you want to tidy yourself is rather hassling, even if you get an aisle seat. Wet wipes are a quick and easy way to wipe yourself clean when you need to, but be sure to keep used ones in one place until the flight attendants do garbage collection.
Keep toiletries close: No, we don't mean bringing everything, including soap and shampoo. Instead, we like to keep toiletries that we can apply easily while seated. Toiletries like hand moisturizer, face powder, and the aforementioned wet wipes will go a long way to keeping you fresh. We also like to keep mouthwash, toothpaste, and a travel-sized toothbrush in our personal items if we want to hop to the restroom and rinse the mouth.
Mind where you put your bag: Putting it under the seat in front of you or in the bin directly above you is ideal so you can get to it quickly. Putting your bag in the bin in the row behind will require you to wait for others to get off the plane before you can get to your bag.
Leave the air vents open: They help filtrate germs and other nasty stuff in the air. This will also prevent your skin from going dry, keeping you feeling more refreshed. Yes, it'll be colder this way, but that's we recommend dressing for warmth. You can also point the vent away from you, though we don't recommend pointing it toward your neighbor.
Keep your eyes moisturized: Stiff air may cause contacts to feel itchy, so either go for glasses instead or bring eyedrops and keep them in your personal item.
Avoid the ice: While asking for hot water should be fine, you may want to skip asking for ice. The water used to make them comes from the plane's water tank, which may not be cleaned very often.
Stick to water: You may also want to skip ordering that cola since carbonated beverages can make you feel bloated due to pressure difference. And not to be a downer, but alcoholic drinks can also make you feel more dehydrated and fatigued. Staying hydrated with water helps you be energized once you land.
Tell the flight attendant if you have a connecting flight to catch: They may just move you closer to the exit as a courtesy. However, in our experience, your flights will have to be scheduled very close together—as in you'd be landing as soon as your connecting flight is boarding—if you want the flight attendant thoroughly convinced.

Top Travel Tips You Need For Any Trip | You're here! Relax, but keep these tips in mind.

At Your Destination

Don't be clueless: Be aware of where you are, and don't keep looking at your phone. If you're too distracted while you're walking around, then you're likely to bump into someone, break something expensive, or get one of your valuables snatched away. Also, don't be too ready to accept sketchy offers, and read up on common scams around your destination
Don't make it obvious that you're a first-time traveler: Don't stare at a map the entire time. This is a sure way to attract would-be scammers and pickpockets if you're not alert. Put on some earphones (or just one) and have your app verbally give you directions. That way, you can just explore and occasionally take down notes if a place interests you.
Be flexible with your plans: Not everything is on the internet, so a bit of exploring can open up new opportunities and experiences for you. Also, be sure to pin locations on your map that you might want to visit later. If you make mistakes, don't beat yourself up over it, especially if it's your first time traveling. Roll with the punches, and remember that you can always turn things around if things don't go exactly as planned.
Accepting what you're given: A polite smile can go a long way to making your stay more comfortable. Ask nicely, and the hotel staff might give you a late check-out since they can't clean all the rooms quickly in the morning, and the same goes for car rentals. And, chefs can often work around dietary needs, so make sure to ask if they can oblige.
Make friends with the locals: No matter how much research you do, you'll find that locals still have the best knowledge of their area. From fresh eats and the best hang-out spots, they'll surely know what to suggest. Trust us, getting their advice will help you get the best authentic experience, and making connections will make the trip more memorable.
Kill time: If you have extra time, go stretch, explore shops, and grab the chance to eat local cuisine one last time before you leave. You never know if the perfect souvenir or photo opportunity is lurking just around a random corner, so why not have a look if you have time to spare?
Take care of your gear: Unpack your gear as soon as you get home so you don't forget about anything inside. No one wants a stiff sock or a moldy shirt to surprise you when you start packing for your next trip.
Understand things may go wrong: Sometimes the best tool you can bring on a trip is a good attitude! If you're ready to roll with the punches, any trip is a good trip. At the very least, you'll learn what you don't like and can avoid it next time.
Ultimately, these travel tips are just that—tips. The most important thing to remember is to experience your trip the way you want it. In other words, don't feel pressured to remember each and every piece of advice or feel like you don't have the flexibility to adapt, especially to changing circumstances. On the other hand, if you find yourself wanting even more useful information, be sure to check out our packing lists and guides.
Happy traveling!