When we're traveling, we want to hit the ground running to make the most out of every day, even if we're just running to the pool bar. Whether it's a trip for business or pleasure, getting a good night's sleep is essential to have the energy to explore, but it's not always as easy as just shutting your eyes. Sometimes we need a little extra help.
The best sleep mask will help you fall asleep and stay that way by blocking out the ambient light wreaking havoc on your circadian rhythm. Whether you're trying to catch a few z's on the plane or traveling with someone who has to stream "just one more episode" late at night, the best eye mask will take you to the dark side—that's where the best sleep is, after all.
From a silk sleep mask to smooth your skin, to an eye mask that helps relieve your allergy symptoms, and even a mask that comes with built-in speakers to help you tune out other travelers, we've got the best sleep mask for your next trip, even if it's just to your own bed.
1. Sea to Summit Travel Eye Shades
Best for: Frugal Travelers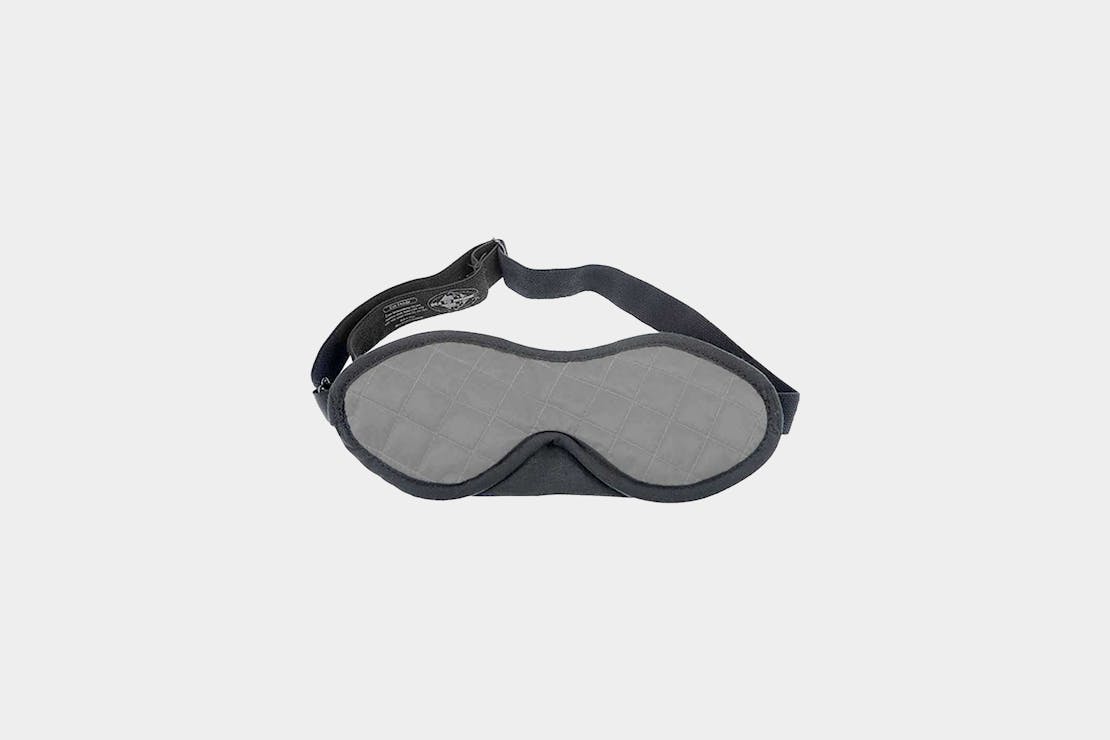 Why we like it: It's super lightweight for travel.
Packing light is essential for one-bag travel, and at just 0.8 ounces, the Sea to Summit Travel Eye Shades fits the bill for portability. It rolls up small to take up less space in your pack, and since it's made with microfiber, it's washable to keep it fresh and clean on your face as you hop from hostel to hotel.
The best sleep mask is super soft and contoured to be extra comfortable on your face. The nose baffle blocks light from sneaking in underneath, and the durable materials make it an eye mask you can turn to for future trips. We love the bright Pacific Blue colorway—which is quilted on the outside for a cozy look—and the black microfiber liner helps block brightness for a restful vacation. An adjustable strap will help you find the perfect fit, although those with large faces may find it too small.
And, bonus—it even comes with ear plugs to block out our travel companions' snoring or the ridiculously loud flush in a hotel washroom. Put them together and get what may be the best sleep mask to help you make the most of your trip.
See Details & Buying Options
There you have it, the best sleep mask to get a good night's sleep every time you travel. Try one out and you'll see it's why its essential part of your travel checklist. Why do you use an eye mask and which one do you like best? Join the Pack Hacker Pro Community and let us know.