Rebecca Coates
Community Manager
Rebecca spent 14 months traveling around Asia where she truly learned the meaning of packing light. She kicked off her vlogging & blogging career after moving to Japan without knowing a word of Japanese (don't worry, she speaks english fluently & writes plenty of great articles for us).
Torso: 16 in
Height: 5 ft 7 in (170.2 cm)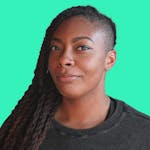 Randiah Green
Staff Writer
Randiah discovered the freedom of solo travel when she dropped everything and moved to Japan. Traveling across Asia, she trained as a Buddhist monk and ate copious amounts of okonomiyaki. When she's not meditating, she's going on day hikes and writing introspective poetry—probably at the same time.
Torso: 19 in
Height: 5 ft 4 in (162.6 cm)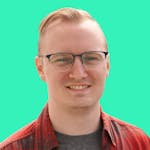 Mark Hurrish
Staff Content Creator
Mark is a proud cat parent of a rambunctious tabby named Tootsie. Oh—and he's also our in-house cinematographer. He has a passion for telling stories through digital mediums and he loves the color black—so he fits right in. When he's not behind a camera, he's rock climbing, enjoying a foamy pint of beer, or trying to teach Tootsie the art of video editing.
Torso: 19 in
Height: 5 ft 10 in (177.8 cm)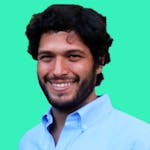 Roberto Thais
CTO
Roberto comes to us from Lima, Peru. After obtaining his BA in Philosophy from Yale, it was only natural for him to transition to computer programming and move to New York City. He's since lived his life like he's used his degree, constantly changing and adapting, living in different countries and experiencing new things.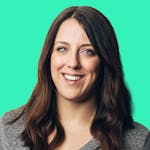 Kelly Becker
Partnerships Manager
Kelly has found her niche in public relations and partnerships—and in working remotely. An equal lover of road trips and flights, she's traveled domestically and internationally to view two eclipses in the past 3 years. Living in the mountains of Northern New Mexico, she's often outdoors hiking, skiing, or camping with her dog, Stella.
Height: 5 ft 7 in (170.2 cm)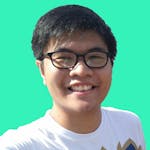 Jude Miguel De Leon
Staff Content Writer
Miguel loves road trips and actively takes the scenic route to make things interesting. When he's not behind the wheel with a trunk full of gear, you'll find him tinkering with a computer; a hobby he picked up while watching tech reviews starting at age 12. You'll never see him consider a product without being armed with plenty of product research & testing first.