Tom Wahlin
Founder
Tom has lived out of a 40L backpack for 1.5 years of travel, helping him gain knowledge on what to pack and what to leave behind. His top achievements include designing for Apple, eating large quantities of ramen (ongoing), and having his parents take him on 18 flights before he was 1 years old.
Torso: 19.25 in
Height: 6 ft 2 in (188 cm)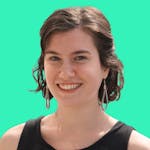 Taylor Wyllie
Writer
Taylor is a writer who receives way too much joy from finding the perfect word for every situation. She likes traveling by plane only slightly less than by Prius, and when she's not writing (a rarity), you'll find her cooking or exploring the great outdoors.
Torso: 16 in
Height: 5 ft 6 in (167.6 cm)

Rebecca Coates
Reviewer
Rebecca spent 14 months traveling around Asia where she truly learned the meaning of packing light. She kicked off her vlogging & blogging career after moving to Japan without knowing a word of Japanese (don't worry, she speaks english fluently & writes plenty of great articles for us).
Torso: 16 in
Height: 5 ft 7 in (170.2 cm)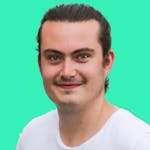 Nathan Coverdale
Reviewer & Video Editor
Nathan has been to 39 countries and counting with a 40L backpack or less. Before venturing the world full-time, he worked with a marketing agency where he developed a wide set of video skills. You won't find him too far away from his camera, laptop, and a vanilla ice cream cone.
Torso: 19 in
Height: 6 ft 4 in (193 cm)

AJ Nolte
Managing Editor
AJ is a writer, editor, and stickler for punctuation. He's on a quest to simplify and will find any excuse to be outside. Always down to try something new, he's perpetually on the lookout for the right gear and the next adventure.
Torso: 17 in
Height: 5 ft 8 in (172.7 cm)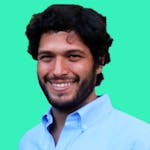 Roberto Thais
CTO
Roberto comes to us from Lima, Peru. After obtaining his BA in Philosophy from Yale, it was only natural for him to transition to computer programming and move to New York City. He's since lived his life like he's used his degree, constantly changing and adapting, living in different countries and experiencing new things.

Jared Martin
Reviewer
Jared is a full-time photographer based out of Minneapolis Minnesota. He has experience with multiple forms of image making and has tested gear from nearly every camera system platforms (yeah - he's one of our expert photo guys). He enjoys creating still life scenes along with documenting his explorations and experiences.
Torso: 20 in
Height: 5 ft 9 in (175.3 cm)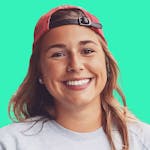 Caroline Ponessa
Reviewer & Writer
Caroline works daily in the travel and tourism industry for the great city of Saint Paul, Minnesota. She's fluent in social media, sarcasm and road rage. Caroline's favorite travel destination is Lake Como, Italy (mostly because she misses Minnesota's lakes whenever she leaves the state).
Torso: 18.5 in
Height: 5 ft 5 in (165.1 cm)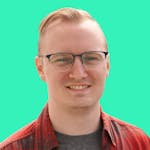 Mark Hurrish
Staff Content Creator
Mark is a proud cat parent of a rambunctious tabby named Tootsie. Oh—and he's also our in-house cinematographer. He has a passion for telling stories through digital mediums and he loves the color black—so he fits right in. When he's not behind a camera, he's rock climbing, enjoying a foamy pint of beer, or trying to teach Tootsie the art of video editing.
Torso: 19 in
Height: 5 ft 10 in (177.8 cm)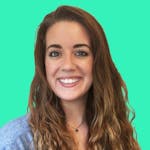 Sam Schaible
Reviewer
Sam has visited 30+ countries, eaten some really weird stuff, hiked volcanoes and played paintball at Pablo Escobar's house. She likes to pretend she's fluent in Spanish and was featured in the New York Times for traveling and working remotely.
Torso: 16 in
Height: 5 ft 5 in (165.1 cm)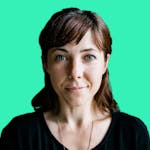 Frances Loughead
Reviewer
Frances is a professional photographer that treats packing like a game of Tetris. She has a giant soft spot for the great outdoors and meeting new people. If you bump into her at the end of a long trip, there's a slight chance she may ignore you due to her preoccupation with eating a giant salad when she gets home.
Torso: 18 in
Height: 5 ft 5 in (165.1 cm)