Tom Wahlin
Founder
Tom has lived out of a 40L backpack for 1.5 years of travel, helping him gain knowledge on what to pack and what to leave behind. His top achievements include designing for Apple, eating large quantities of ramen (ongoing), and having his parents take him on 18 flights before he was 1 years old.
Torso: 19.25 in
Height: 6 ft 2 in (188 cm)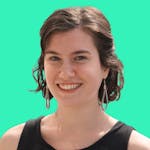 Taylor Wyllie
Writer
Taylor is a writer who receives way too much joy from finding the perfect word for every situation. She likes traveling by plane only slightly less than by Prius, and when she's not writing (a rarity), you'll find her cooking or exploring the great outdoors.
Torso: 16 in
Height: 5 ft 6 in (167.6 cm)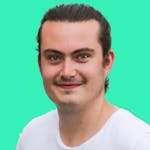 Nathan Coverdale
Reviewer & Video Editor
Nathan has been to 39 countries and counting with a 40L backpack or less. Before venturing the world full-time, he worked with a marketing agency where he developed a wide set of video skills. You won't find him too far away from his camera, laptop, and a vanilla ice cream cone.
Torso: 19 in
Height: 6 ft 4 in (193 cm)

Rebecca Coates
Community Manager
Rebecca spent 14 months traveling around Asia where she truly learned the meaning of packing light. She kicked off her vlogging & blogging career after moving to Japan without knowing a word of Japanese (don't worry, she speaks english fluently & writes plenty of great articles for us).
Torso: 16 in
Height: 5 ft 7 in (170.2 cm)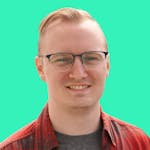 Mark Hurrish
Staff Content Creator
Mark is a proud cat parent of a rambunctious tabby named Tootsie. Oh—and he's also our in-house cinematographer. He has a passion for telling stories through digital mediums and he loves the color black—so he fits right in. When he's not behind a camera, he's rock climbing, enjoying a foamy pint of beer, or trying to teach Tootsie the art of video editing.
Torso: 19 in
Height: 5 ft 10 in (177.8 cm)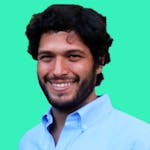 Roberto Thais
CTO
Roberto comes to us from Lima, Peru. After obtaining his BA in Philosophy from Yale, it was only natural for him to transition to computer programming and move to New York City. He's since lived his life like he's used his degree, constantly changing and adapting, living in different countries and experiencing new things.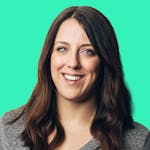 Kelly Becker
Partnerships Manager
Kelly has found her niche in public relations and partnerships—and in working remotely. An equal lover of road trips and flights, she's traveled domestically and internationally to view two eclipses in the past 3 years. Living in the mountains of Northern New Mexico, she's often outdoors hiking, skiing, or camping with her dog, Stella.
Height: 5 ft 7 in (170.2 cm)

Riley Becks
Staff Writer
Riley approaches writing like a puzzle—she's always hunting for the right experience and the right phrasing to add to the greater picture. Her search is usually conducted on long walks down winding forest trails or while sampling food and entertainment in nearby cities—and never without her notebook and a quality pen.
Torso: 16.5 in
Height: 5 ft 4 in (162.6 cm)