Olivers Compass Pant Review
While the Olivers Compass Pant looks more techy than advertised, we're digging the lightweight fabric, elasticated waistband, and zippered pockets.
Our Verdict
Unlock the Pro Summary
Save time. Get access to brief summaries of our reviews so you can browse and make decisions more efficiently.
Pros
Lightweight and breathable
Zippered pockets
Elasticated waistband
Cons
More of a technical aesthetic than advertised
Swishy fabric
No belt loops
Recent Pack Hacker Video
Technical Details
Notable Materials

Nylon, Spandex

Manufacturing Country

China

Warranty Information
Full Review
Get up to $20 off Olivers • Join Pack Hacker Pro
An adventure pant with style.
That's how the folks at Olivers advertise their Compass Pants. Not to brag, but we consider ourselves adventurers with style, so this description sounds great to us.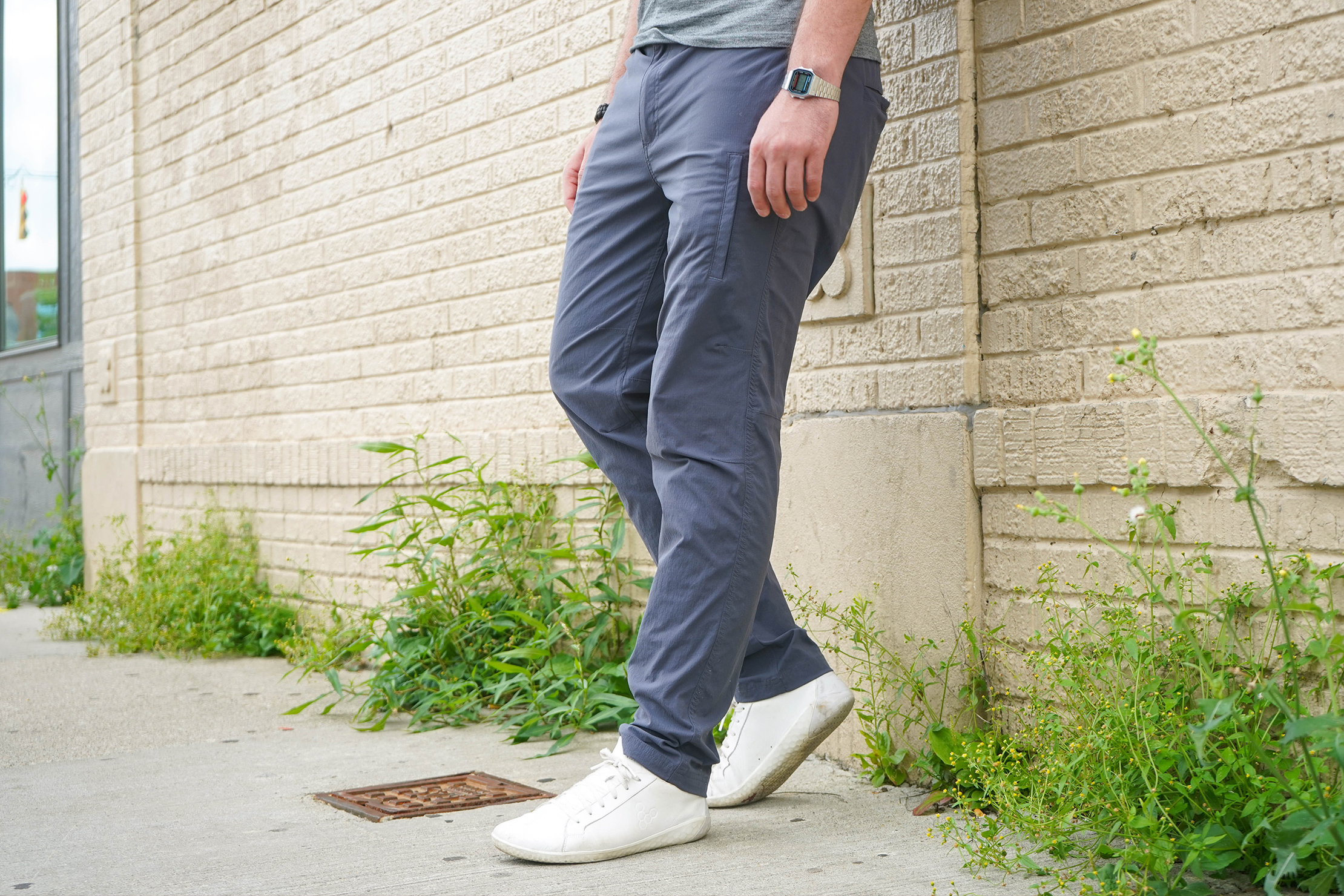 But does it hold up? To find out, we've put the Olivers Compass Pants to the test. Read on to learn what we've uncovered.
Fit, Fabric, & Features
While the Compass Pants are characterized as a city and adventure pant hybrid, they skew toward the latter as far as looks are concerned. We've found that their technical, outdoorsy aesthetic feels more at home on trails than at bars. Of course, that's not to say you can't wear them for a night out, but you'll look more sporty than trendy. (Which, maybe, is exactly what you're going for.)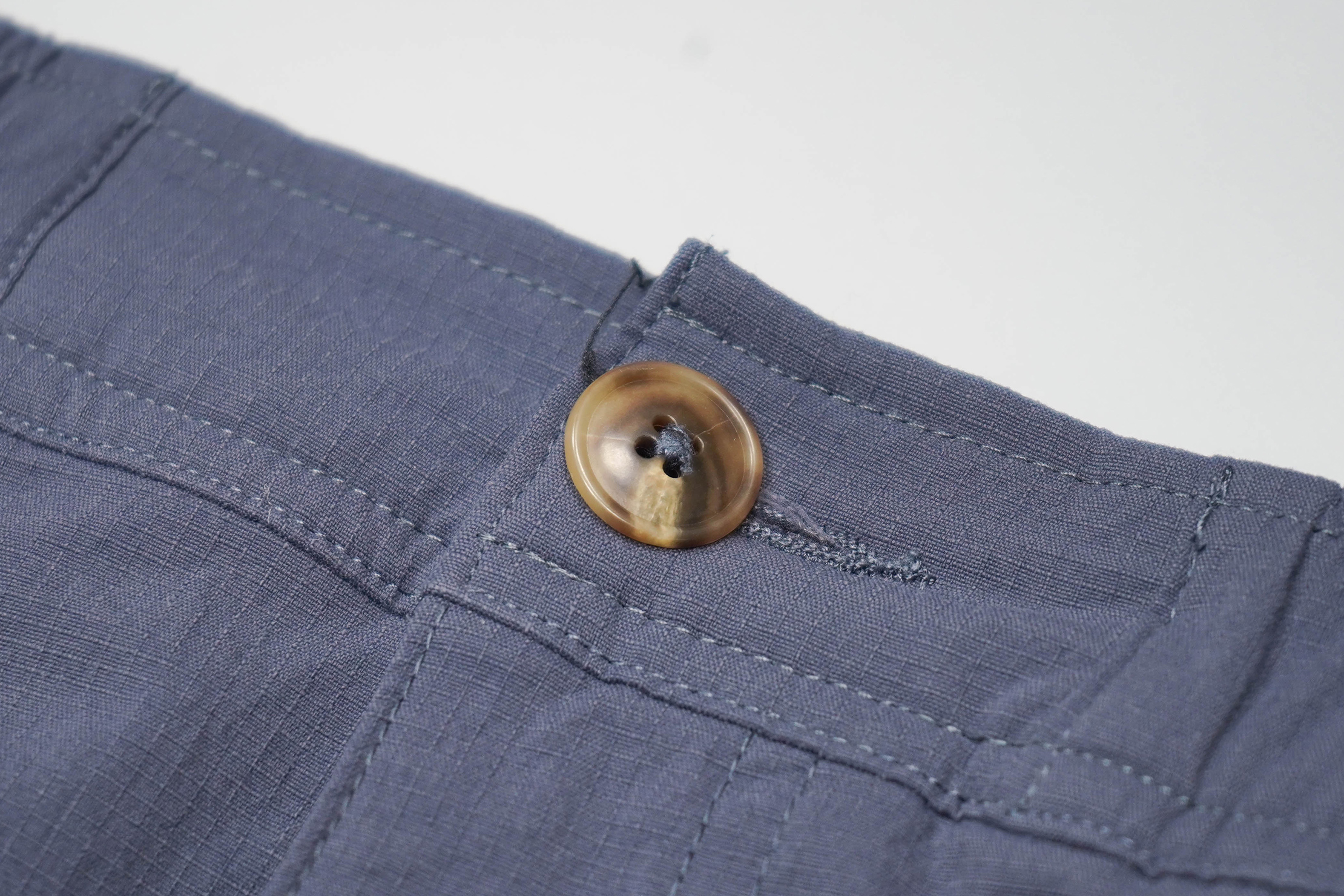 The buttoned fly does give the pants a touch of polish. We're also digging the three colorways that are available at the time of this review: Military Olive, Blue Steel, and Khaki. Still, the pants definitely feel techy (as comments from family and friends can attest to).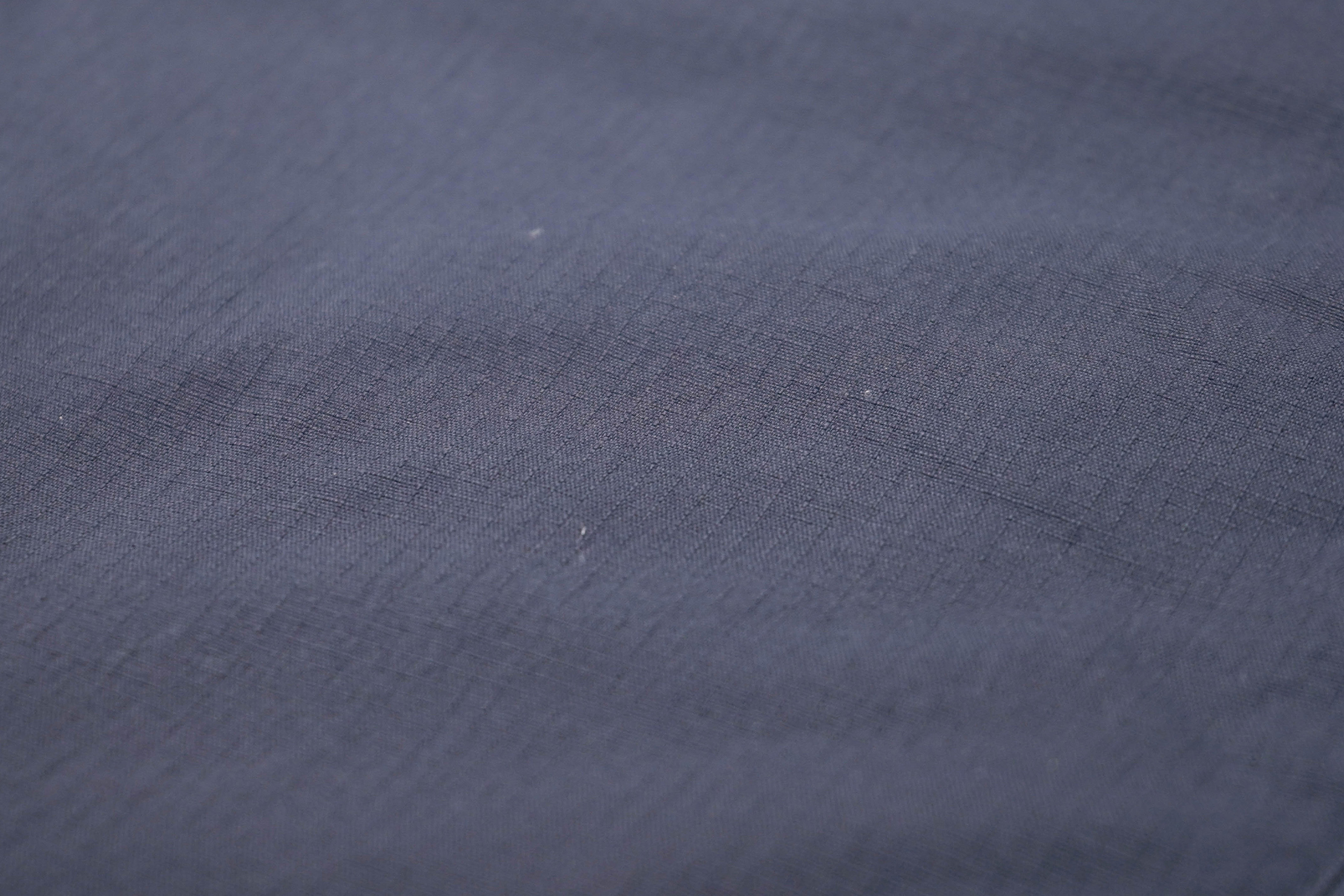 This technical look is partially due to the technical fabric—Compass Ripstop Nylon—that the pants are made from. You can see the ripstop grid in the fabric. Ripstop, as its name suggests, is highly tear-resistant, stopping any small rips from spreading into bigger holes. After two weeks of testing, we haven't experienced any durability issues beyond a few loose threads.
Plus, the fabric super lightweight, breathable, quick-drying, and has an anti-UV coating. It's also swishy. Now, it's not too noticeable while you're wearing the pants. But we'd be remiss not to mention it as some people are sensitive to swishy fabrics. (If you've flinched while reading the word swishy then you fall into this category.)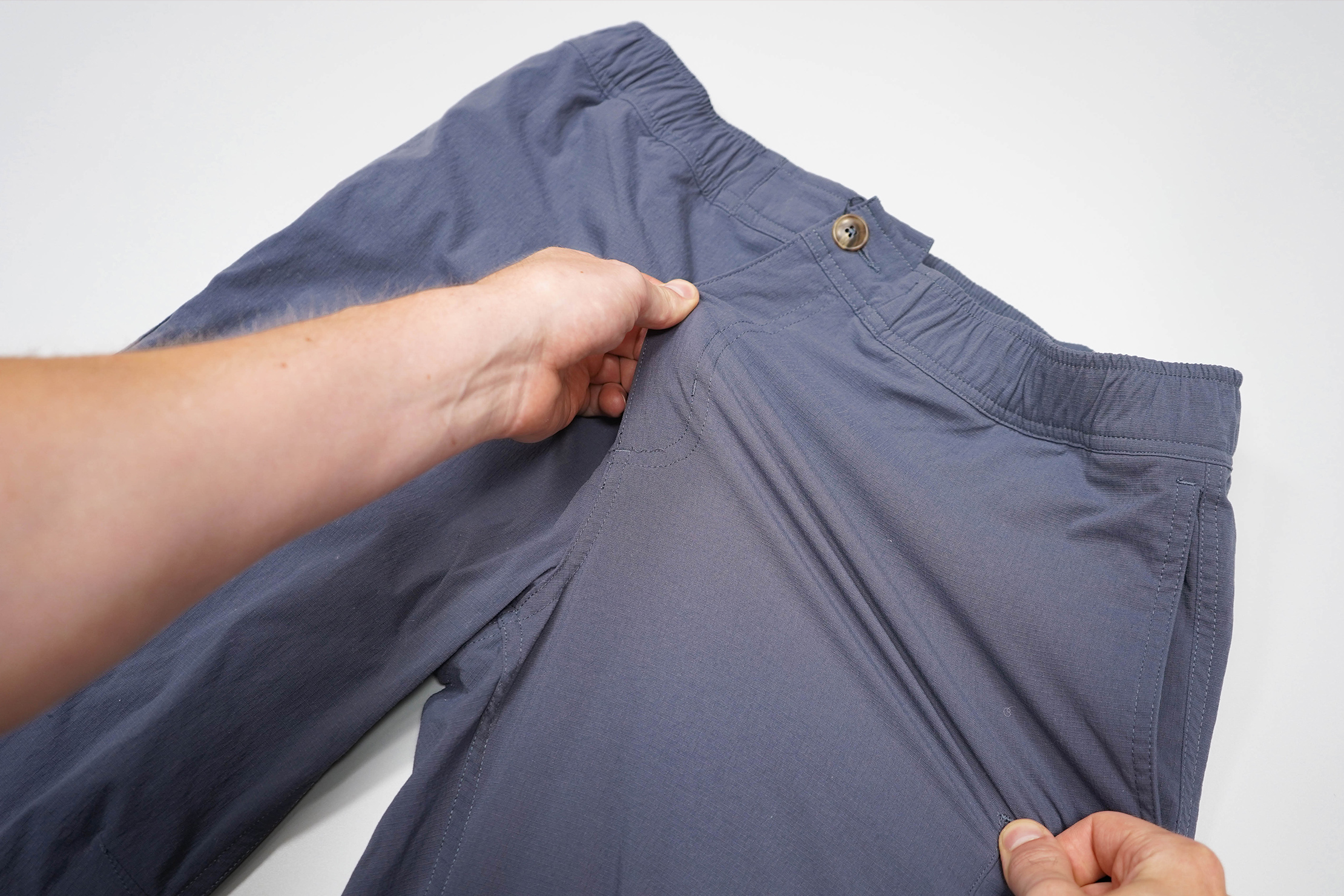 The ripstop nylon is also blended with a small percentage of spandex for stretch. It only has a 2-way stretch—it stretches vertically, not horizontally. Usually, we appreciate pants that feature a 4-way stretch (because we take stretch seriously here). But we think the 2-way stretch works just fine in this case as the pants have a very relaxed fit.
The pants wear loose, especially in the leg region. Note that they're baggier than the Olivers Passage Pants. And they don't have a gusseted crotch—which is something we usually prefer—but due to the wide legs and overall design, we've found that we aren't missing it.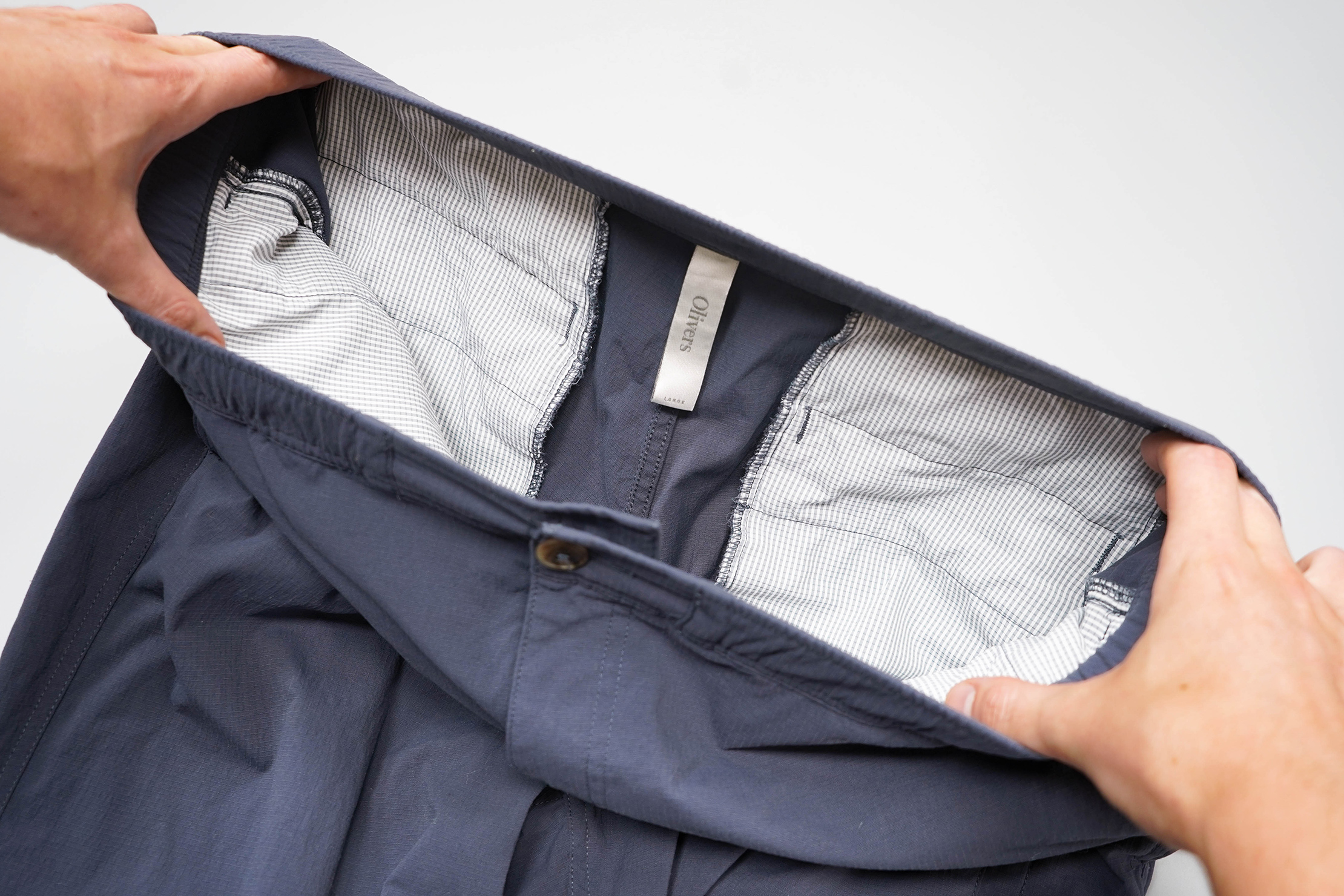 We like that there's an elasticated waistband, as it's stretchy enough that you can eat to your heart's content, but you don't have to worry about your pants falling down while adventuring. Note that there are no belt loops, which is a bummer if you prefer to have the security of a belt.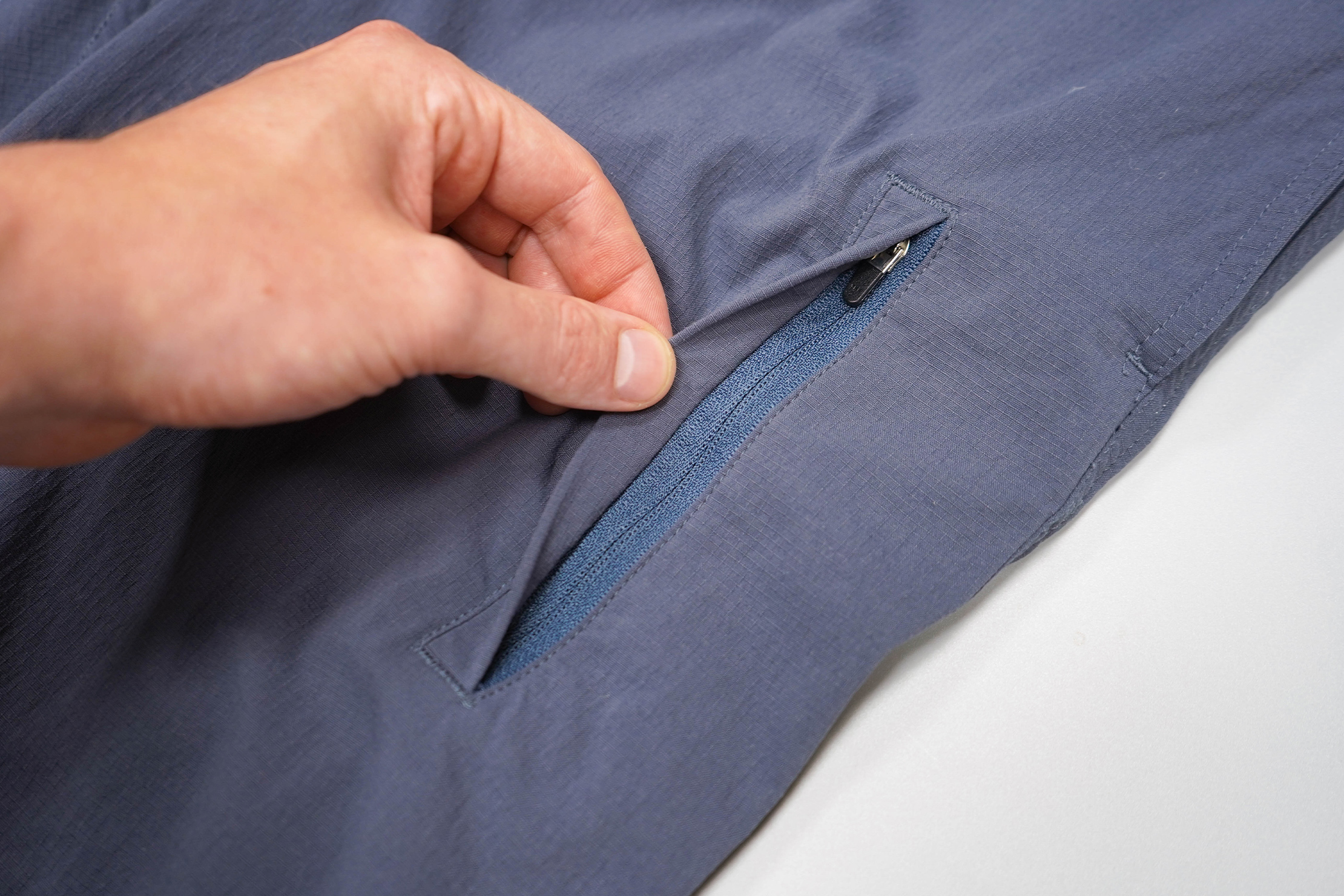 The last features worth discussing are the pockets. On the front, there are two pockets, one on each side, like you'd normally find on most pants. There's also a zippered pocket on the front left of the pants that's secured with a YKK self-locking zipper. Inside, there's a ripstop lining. It's smaller than an average pocket and more square-shaped. And, due to the low-profile, locking zipper—and the fact that it's on the front of the pants as opposed to the back—it feels very secure. So, it's a good spot for items like extra cash, cards, etc.
There's a second zippered pocket on the back left of the pants, which is also (somewhat) hidden by a fabric welt. It's a great spot for items that you don't want to fall out or be pickpocketed—cards, a top-secret letter from a government official, you know, the usual stuff.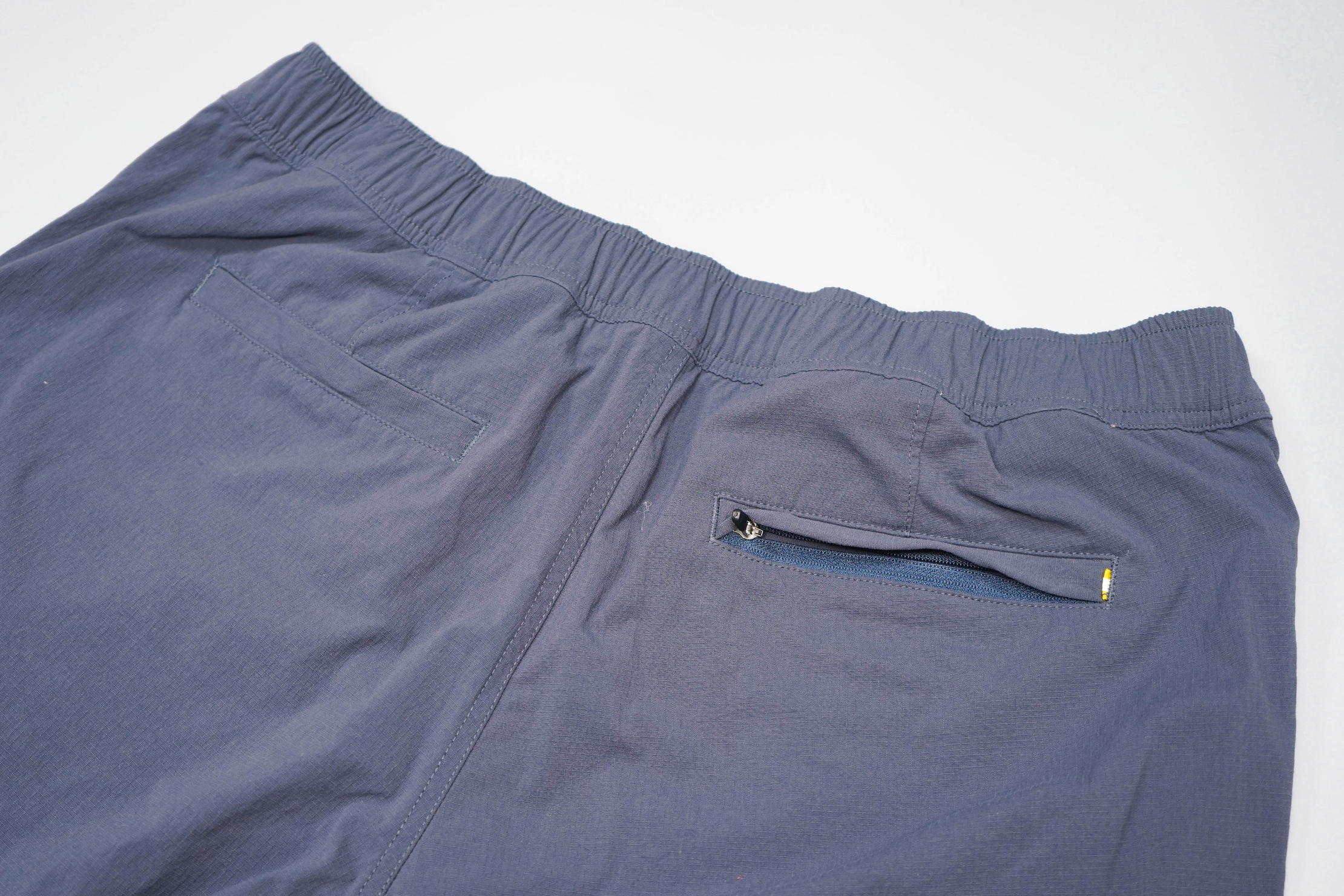 The final pocket—on the back right—is a regular, open pocket. It's a good spot for a phone (if you like to put your phone in a back pocket) or other like items.

Usage Timeline
Initial Usage
Condition: Excellent
Stretchy waistband makes for a comfortable fit but no belt loops if you need them
Durable materials and construction
Material is a little bit crinkly, kinda feels like a swimsuit, but would probably be very water-resistant
2 Weeks of Use
Condition: Good
Seeing a couple of loose threads after more use

Olivers Compass Pant Loose Threads

They're slightly swishy while walking around, but not too bad—hardly noticeable
The pants fit quite loose and the waistband has been nice for flexibility. A gusseted crotch isn't really necessary with this type of design
The look of these trends more technical and outdoorsy, and comments from friends and family have matched
2 Months of Use
Condition: Good
The waistband is starting to feel a little loose and pants aren't as secure as they used to be. Not sure if it's stretched out, or we've become skinnier, but either way, it's another reminder that there's no drawstring to tighten or belt loops to hold them up.
Access the Pro Community Discussion
Get your questions about the Olivers Compass Pant answered from our team and the Pro Community right here on the page. Plus, join discussions with other members about gear, guides, and more.
Other Clothing & Accessories Reviews