You've been waiting to restock your travel gear all year, and now it's time to shop! Black Friday and Cyber Monday are great times to prep for adventures in the new year since you'll be able to snag the products you want at the lowest prices of the year. When everything's on sale, you don't have to decide between ordering a new travel backpack or the gear that goes inside—you can get both!
This Black Friday and Cyber Monday, be sure to visit Huckberry to get deals on the gear you've been craving all year. Whether you're looking to stock up on comfy travel clothes for you or the wanderer in your life, pouches, and kits to organize your gear at home or on the road, or new ways to sip your favorite brew, you'll find something to spark joy on their site.
If you're looking for new gift ideas for you or your friends and family, new products drop daily, so check back in to check another person off your list. If you need more inspiration, their online Journal has ideas of what adventures your friends and family may enjoy on their next cabin trip. So, head to Huckberry's site for the latest deals, travel tips, and new gift ideas.
Now, let's get going with the holiday deals.
1. Proof 72-Hour Merino LS Tee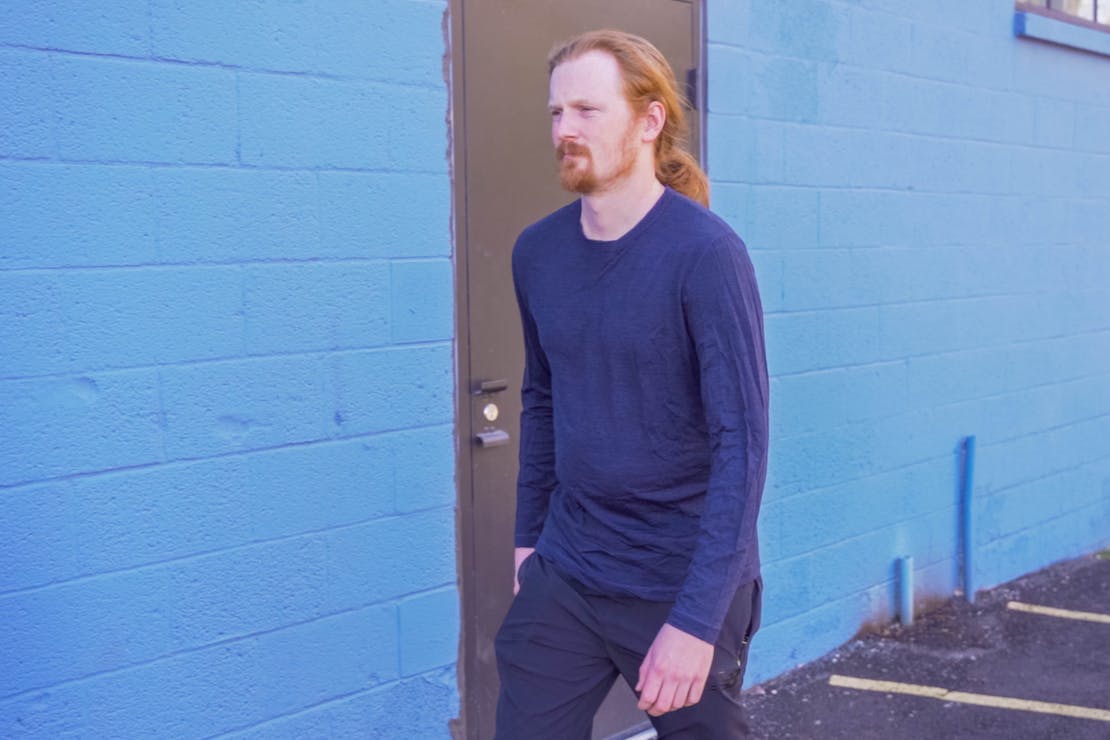 Why We Like It: The ability to wear it for a few days without washing makes it a capsule wardrobe essential.
What You Should Know: It has a slim fit through the chest and arms, so you may need to size up.

When you're looking for a base layer or a wardrobe staple to use throughout your trip, turn to the Proof 72-Hour Merino LS Tee. This top is anything but basic, thanks to the blend of Merino wool and nylon, which helps the super-soft tee naturally regulate your body temperature. Merino wool absorbs sweat to keep you cool and dry while repelling outside moisture so you can stay warm and toasty.

This tee lasts a few days between washing thanks to the antimicrobial nature of the fiber, so it's a great holiday deal. You'll be able to pack less when this top is on your packing list and use the time you've saved doing less laundry to explore new destinations. When it is time to be cleaned, the Proof 72-Hour Merino LS Tee is machine washable and dryable, so you can have your favorite shirt back in no time to wear to the cafe or a walk through the woods.
See Details & Buying Options
2. Flint and Tinder 10-Year Hoodie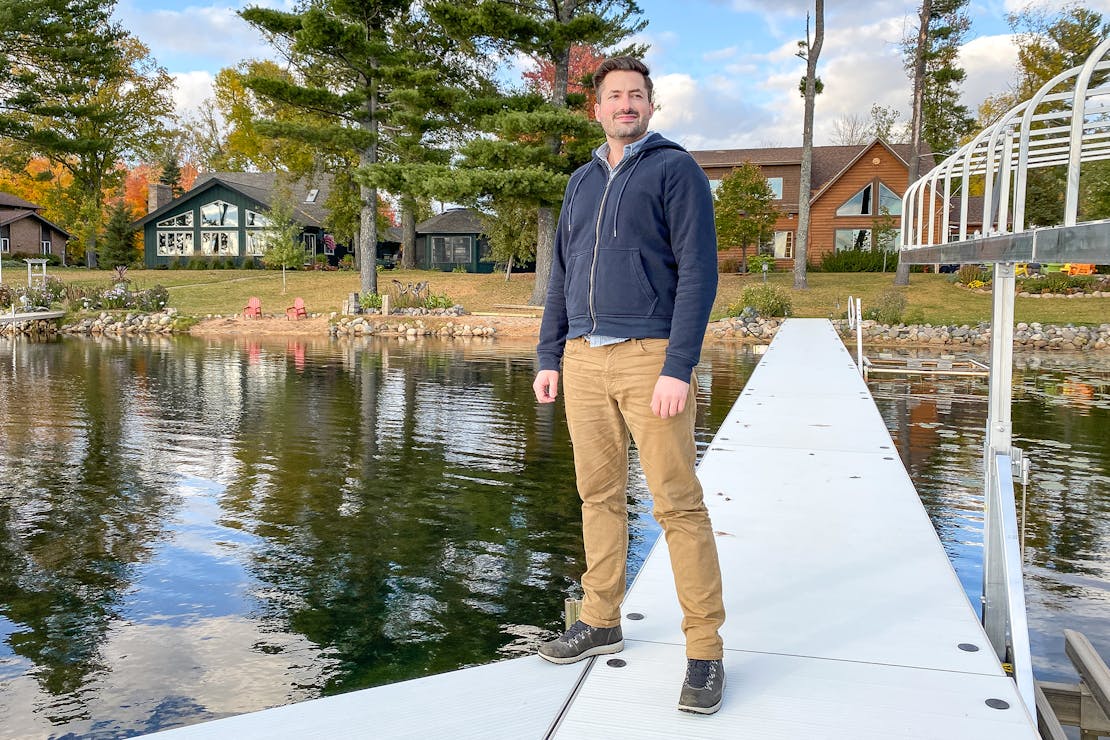 Why We Like It: This sweatshirt is made in the USA and comes with a 10-year guarantee.
What You Should Know: It has a super casual vibe with pockets.

With materials from South Carolina, Georgia, and Philadelphia that come together thanks to the expert work of crafters in Los Angeles, this is a made-in-the-USA hoodie you'll be happy to wear for years to come. This hoody is heavy-duty and thick, with a double-lined hood to keep you warm this winter. Unzip it when you get toasty or to grab your phone and wallet from the secret media pocket inside.

Whether you're heading out for a hike or strolling to the local coffee shop, this will be the hoodie you grab as you walk out the door day after day. The cotton-polyester blend fabric gets softer with age, so you'll be happy the reinforced seams and heavy-duty hardware will help it last. Since the design is classic, its flattering fit won't soon go out of style. Layer it up with a Merino wool tee, and you'll have an outfit that's cozy enough to travel in yet won't look out of place on the plane.
See Details & Buying Options
3. Topo Designs TopoLite Accessory Bag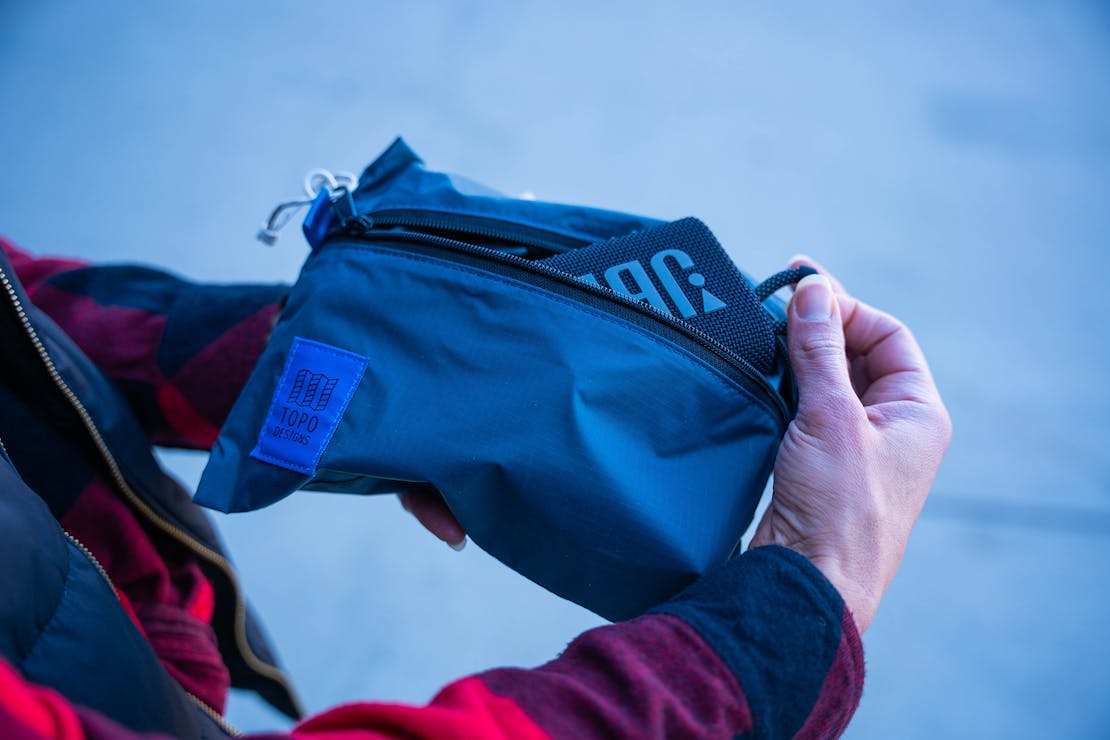 Why We Like It: It's a durable yet lightweight pouch to carry whatever you need.
What You Should Know: There's no internal organization to keep tiny gear sorted.

We like Topo Designs' Accessory Bags at home and on the road. They're a great way to keep smaller travel gear like tech gadgets, toiletries, and other small essentials from being forgotten at the bottom of your pack. With the TopoLite Accessory Bag, you get the best of the original design in a package that adds less weight to your travel backpack. The 40D recycled ripstop nylon is extremely durable yet feels light as air, and the YKK zippers are a sturdy way to keep everything contained. The webbing loops on either side help you get a good grip if you've packed it tight and the zipper is slightly straining, and a paracord loop lets you hook the accessory bag wherever you need it, whether that's outside your daypack or hanging at your desk.

Take advantage of this holiday deal on a classic that you'll find yourself reaching for again and again. And since it's part of Huckberry's Black Friday and Cyber Monday sale, you may want to stock up, since whether they fill it with snacks, school supplies, or AirPods, your friends and family may find one helpful too!
See Details & Buying Options
4. Free Fly Bamboo Slub Hoody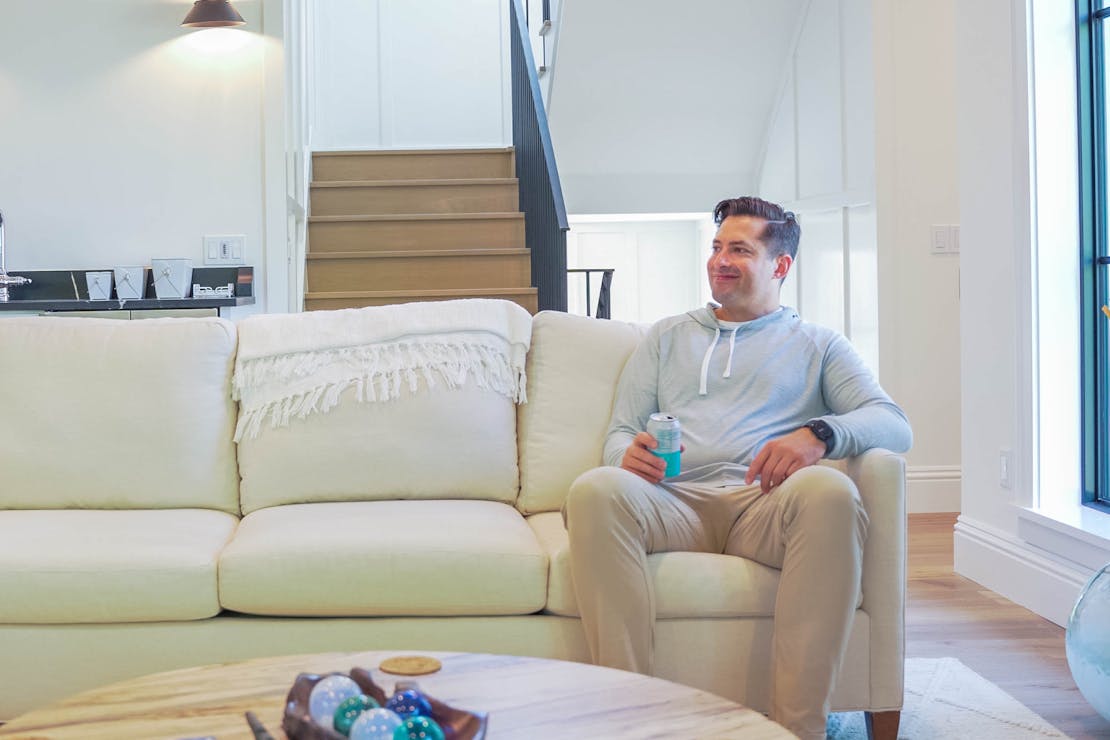 Why We Like It: It's a lightweight layer when you need a little extra warmth.
What You Should Know: It is prone to wrinkling, so roll it nicely.

Bamboo is another great fabric choice for travel and everyday wear. Since it's super-soft and breathable yet naturally odor-resistant, the Free Fly Bamboo Slub Hoody is a great travel essential to pick up during Black Friday and Cyber Monday sales. You can use it as a base layer this winter, then pack it for warm-weather trips later in the year. After all, it can be a bit jarring to head into an icy air-conditioned restaurant in Miami after you've been baking on South Beach.

The moisture-wicking technology in the fabric helps it to quickly dry if you start to sweat, which is just one of the reasons we included it on our Vacation Packing List. It can get a little wrinkly when you toss it in the bottom of your tote, although the four-way stretch makes it so comfortable you're unlikely to leave it off for long. Roll it carefully to keep wrinkles at bay, then take it back out on the boardwalk when the ocean breeze picks back up. When you're through, toss it in the wash on delicate, and you'll be ready to wear it next time.
See Details & Buying Options
5. Huckberry x Leatherman Skeletool KBx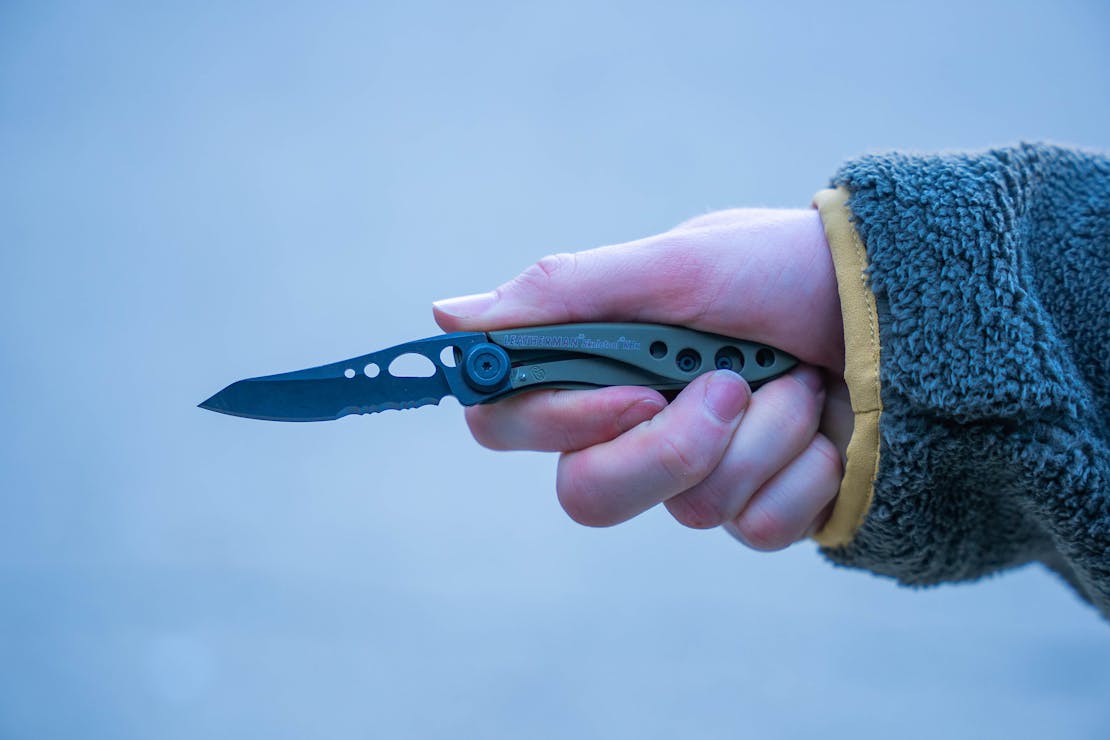 Why We Like It: This modern pocket knife boasts a built-in bottle opener.
What You Should Know: It's not TSA-friendly, so you'll have to put it in checked luggage.

Whether you need to cut a loose thread or bust into the plastic packaging holding the a new LEGO set, it's handy to have a pocket knife nearby. Huckberry has teamed up with Leatherman to bring you the Skeletool KBx in an exclusive moss green and black colorway, so you'll be on trend when you need to trim a few extra branches off the tree. The lightweight and durable Skeletool will be your companion throughout the year, thanks to the pocket clip that's also a bottle opener. Pop the top on your and your friends' brews to toast the evening, and keep it handy for celebrations throughout the year.

It weighs just over an ounce, and it's a great companion to pack for road trips and weekend cabin trips since the stainless steel blade holds a good edge and is extra tough, whether you want to whittle or just whack a stick down to size to roast a marshmallow.
See Details & Buying Options
6. Taylor Stitch The Apres Pant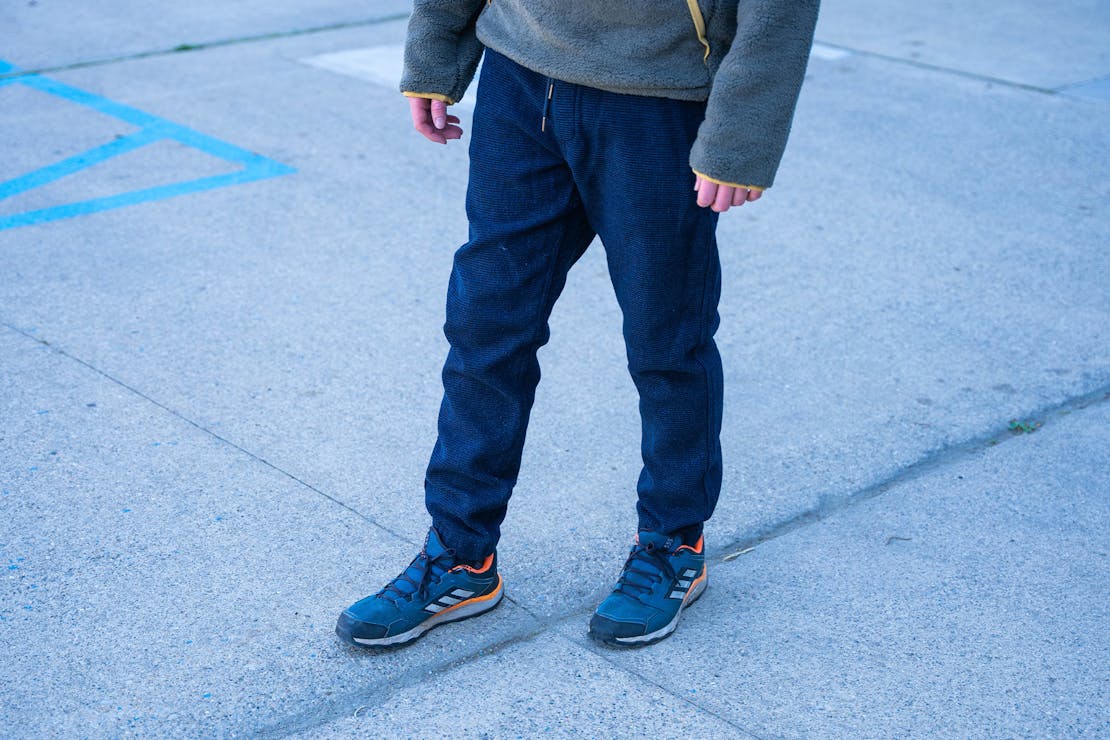 Why We Like It: The waffle weave pattern is a step up from sweatpants.
What You Should Know: The fabric is slightly coarse out of the box.

We all want to look good yet be comfortable as we travel, and no matter if you're hitting the road or taking off on a plane, the classy look of The Apres Pant sets it apart from other casual sweatpants. The waffle weave pattern is ruggedly cool, with flecks of color throughout the Indigo Heather Waffle colorway. Since it's akin to the hue of dark-wash jeans, it goes with just about anything, so pair it with your favorite hoodie, tee, or sweater, then explore the streets of a new destination with ease.

The pant hits right at your ankle, so you won't have to worry about slush or spray from the road messing with your style, and the cuffs keep it from dragging on the ground. Whether the weather is warming or still chilly, the organic cotton is breathable for ultimate comfort. While you'll look stylish enough for city streets, you'll feel as comfortable as if you were wearing your pajamas.
See Details & Buying Options
7. Proof Rover Pant (Slim)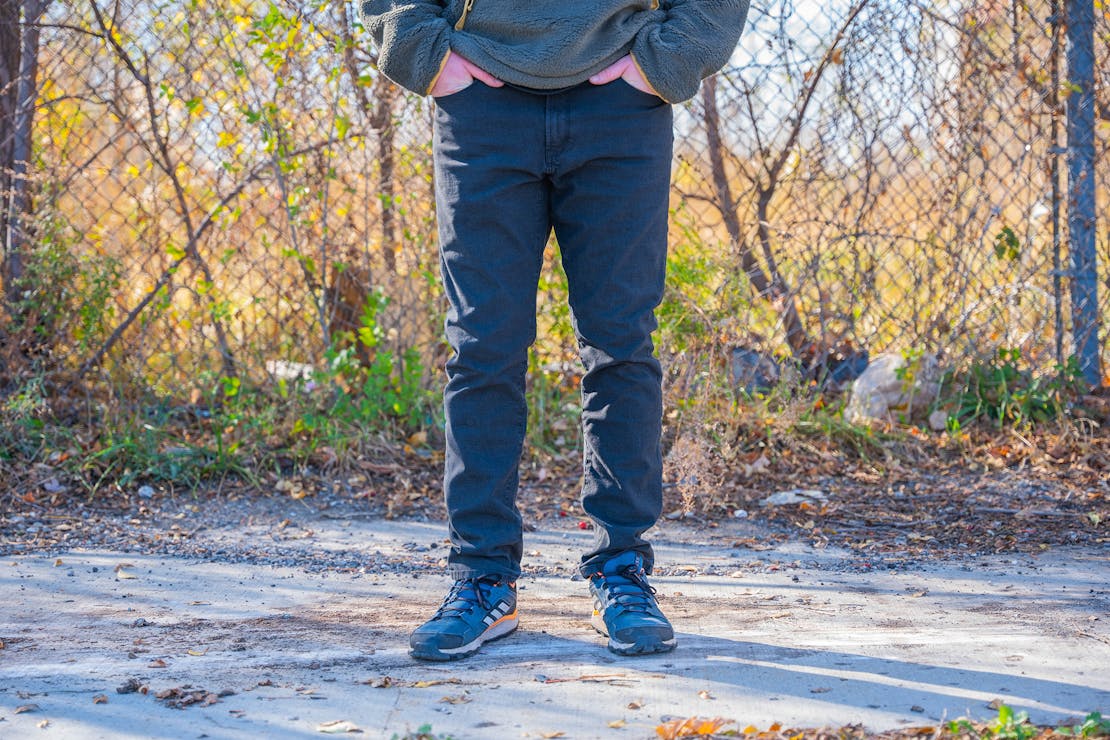 Why We Like It: They're durable, breathable, and wick away moisture.
What You Should Know: There are slight variations in color for each pair since they are garment dyed for a ready-to-wear feel.

Huckberry's Black Friday and Cyber Monday sales are a great time to stock up on pants that are a step up in style and comfort from black jeans. The stretch canvas of the Proof Rover Pant gives you extra mobility on a bike ride or when walking to the holiday market. The moisture-wicking Sorbtek-infused canvas is supremely breathable, so you'll be slipping them on day after day, and extra gussets and reinforcements provide additional flexibility and durability.

Pair them with a dressier shirt for a night out, or slip on a soft flannel to get some work done. Either way you want to wear them, the Rover Pant will match nearly any situation or style. And while we opt for black to continue a capsule wardrobe, they're available in a variety of colors and styles, so you'll want to stock up on this holiday deal.
See Details & Buying Options
8. Walden Eyewear Pinion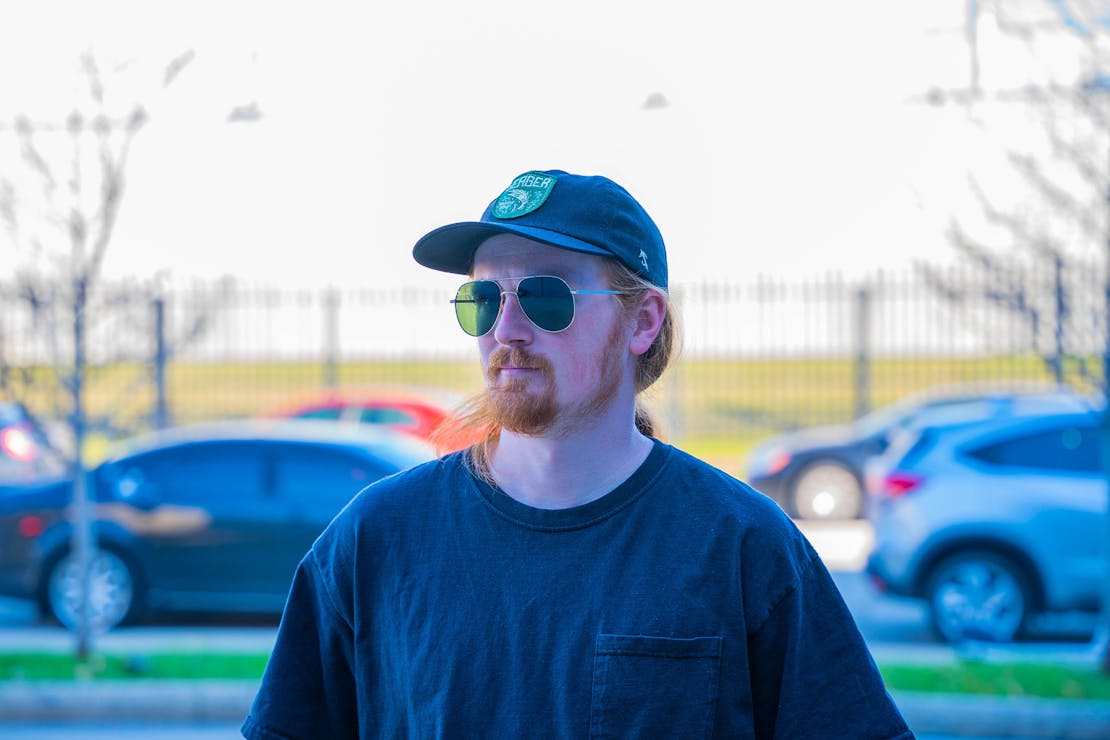 Why We Like It: There's green nylon in the lenses of these super-stylish glasses, which includes plant-based materials.
What You Should Know: You may want to pack them in a hard case.

While the "Top Gun" style is a high benchmark to strive for, you'll be well on your way when you pick up the Walden Eyewear Pinion sunglasses over this year's Black Friday and Cyber Monday sales. Modeled after military pilot sunglasses post World War II, the aviator design is classic for a reason: it complements more styles than you'd think, so you'll turn to these glasses to protect your eyes whether the sun is glinting off the snow or sand. The lenses are non-polarized, so you won't have to pull them off to check your screens, and they still block all harmful UVA/UVB rays.

While they come in an ultra-cool pouch, you may want to protect them with a slightly sturdier case when you travel, so you're not crushed as well if they don't survive the trip. However, the stainless steel frames are built to last, so you can rock them into the New Year and beyond.
See Details & Buying Options
9. GOT BAG Shower Bag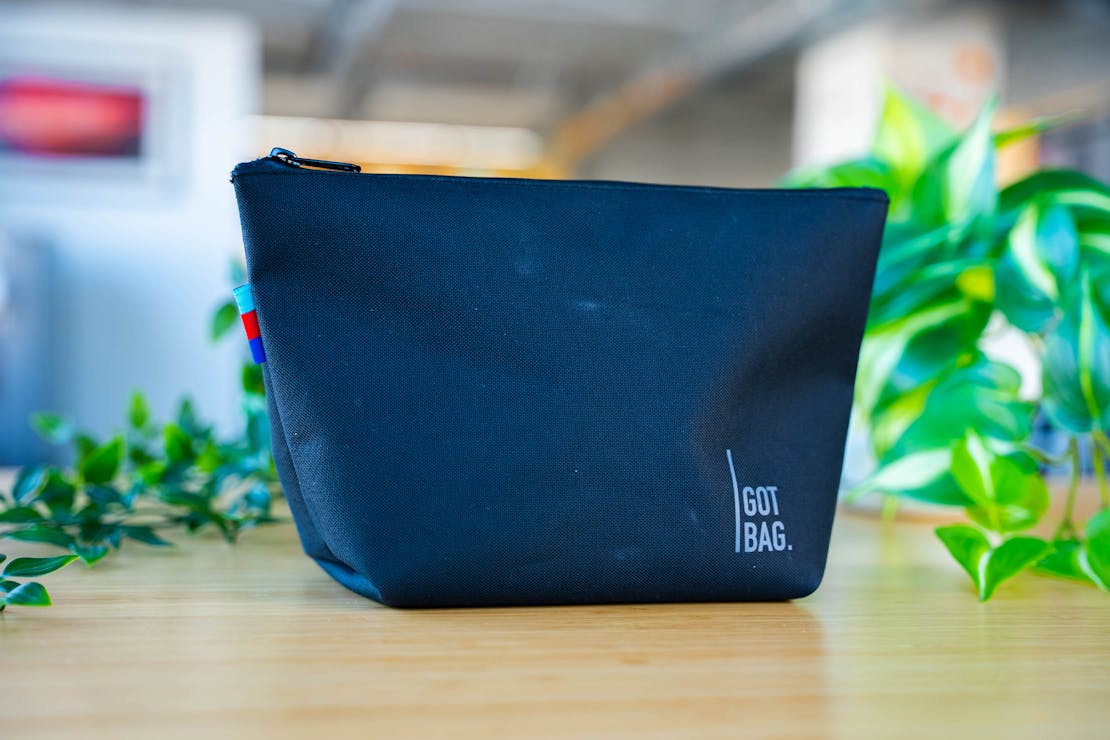 Why We Like It: It's waterproof and helps clean up ocean plastic.
What You Should Know: There's no internal organization to keep toiletries in check.

This season, splurge on a new toiletry bag to take your gear where you want to go in the new year. Although if you catch the GOT Bag Shower Bag on a Cyber Monday sale, it won't be much of a splurge! We like when we find products that are nice to our wallets, the environment, and in use, and the GOT Bag Shower Bag hits the trifecta. This inexpensive yet responsible 2.5L bag contains recycled plastic collected from the Indian Ocean and the mangrove, river, and coastal areas of Indonesia. Nearly two pounds of plastic go into each bag, so you can feel good about snagging this holiday deal.

Each bag also boats a PVC- and PFC-free waterproof coating to protect your gear from the outside, with a TPU and PU inner lining to protect your other travel gear from spills and leaks inside the bag. The flat base of the bag will keep it standing on the sink or nightstand of your hotel or Airbnb so you can look through it when you need to find your lip balm or lotion.
See Full Review & Buying Options
10. Whiskey Peaks Double Wall Beer Stein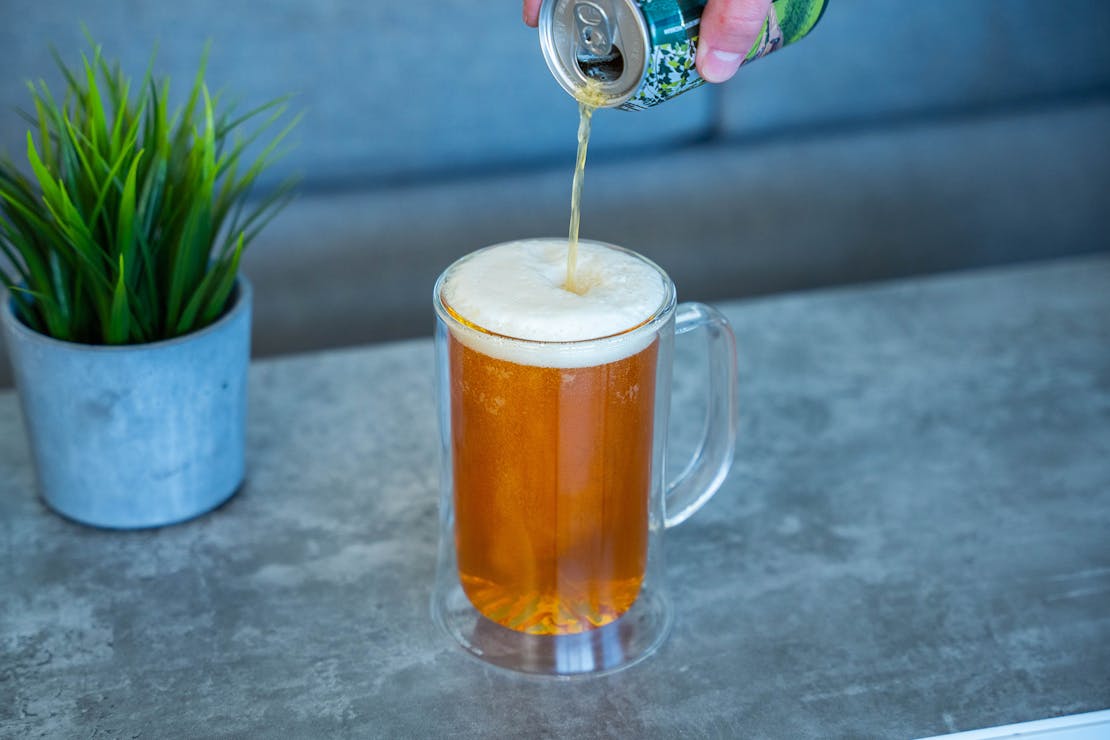 Why We Like It: It's extremely lightweight compared to ceramic or heavy glass steins.
What You Should Know: The handblown glass has slight variations and may include air bubbles.

When you want a reminder at home of your travels, check out this holiday deal on the Whiskey Peaks Double Wall Beer Stein. Featuring the majestic peak of Mount Hood blown into ultra-light lead-free glass, you'll recall hiking the Pacific Northwest as you enjoy a hometown brew—or start planning your trip for next year! Unleaded glass is lighter than leaded glass yet just as durable, so you can enjoy the insulating power of double-walled glass to keep your beverage cold without feeling like you should have been lifting weights for weeks to prepare.

When not sipping, display your new barware to spark some delightful conversations about the peaks you'd like to summit and the travels you'll take with the money you saved on Black Friday and Cyber Monday sales.
See Details & Buying Options
11. Fellow The Carter Move Mug (16oz)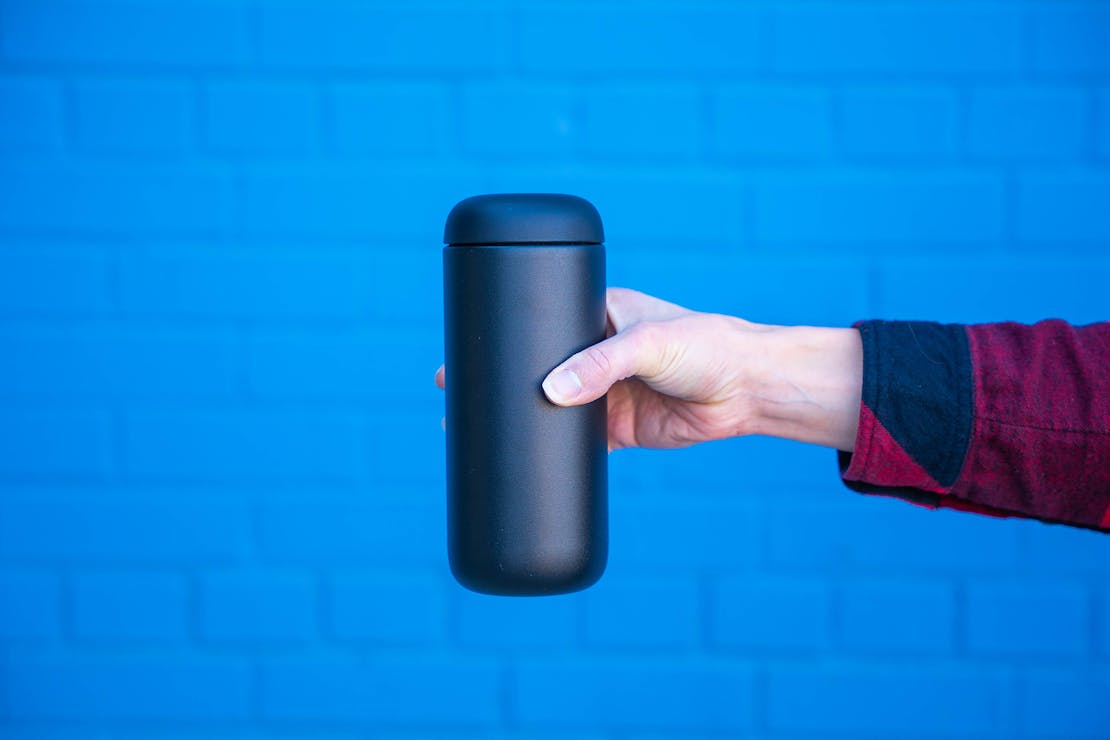 Why We Like It: You can sip without splashing.
What You Should Know: There's no traditional travel lid.

No one likes to be splashed with a hot brew as they sip, yet The Carter Move Mug solves that problem with a unique splash guard designed for clean drinking. Fill this mug with 16 ounces of coffee or tea and set off for a walk to see the sunrise or on a bumpy subway ride across town, knowing that your drink will stay where you poured it until you're ready to enjoy it. The petal-like design of the splash guard is easy to sip through, and the ceramic coating on the stainless steel interior means that the taste of the coffee will shine, not the shiny metal.

You won't have to rush your morning brew, either, since the double-wall vacuum insulation locks in the temperature, whether you prefer your coffee and tea hot or iced. Twist on the leak-proof lid and slip the mug into a cup holder or the water bottle sleeve of your backpack to enjoy when you're ready to savor.
See Details & Buying Options
So there you have it, some great holiday deals you can snag during Huckberry's Black Friday and Cyber Monday sales. Check it out to save on gifts for yourself and the travel lover in your life.